Luggage Delivery from Narita and Haneda Airport to Your Hotel
Be a luggage free travel at Narita Airport and Haneda Airport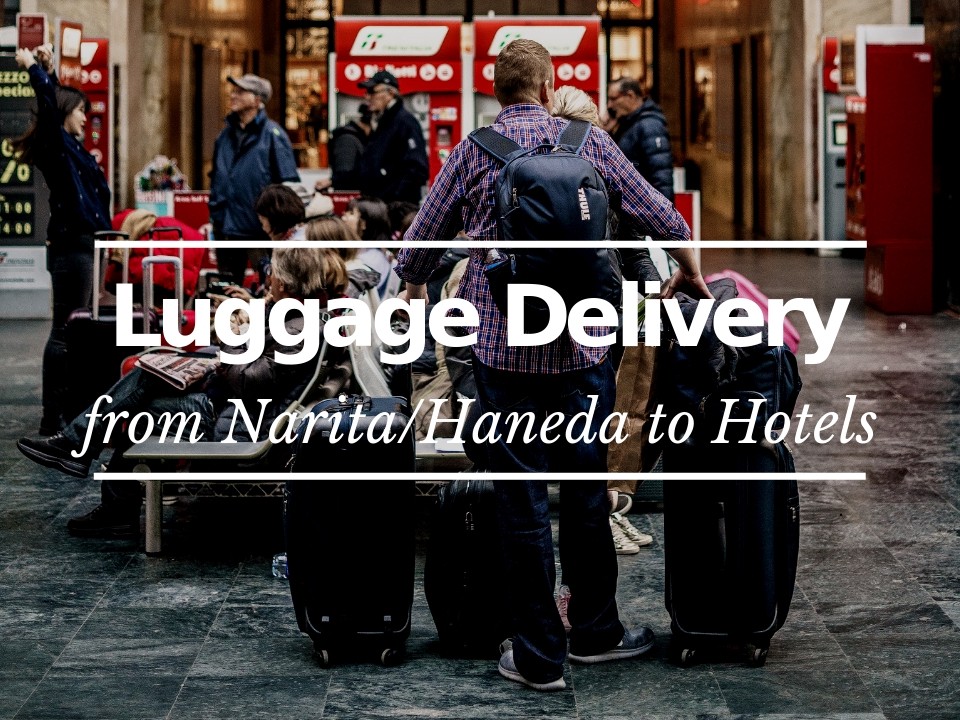 For all travers to Tokyo, here is an essential tip to start your journey just after arriving airports. You want to go sightseeing directly from Narita and Haneda Airport, don't you? Just deliver your luggage to your hotel and enjoy traveling luggage-free.
Holding the luggage may bother you during your trip: carrying it all the way and riding on crowded trains with the large baggage. Coin lockers at major stations are sometimes fully occupied. It will also waste your limited time if you drop off your luggage at your hotel.
In that case, QL Liner offers luggage delivery service from its counters in Narita and Haneda Airport to your hotel. You can start traveling to your first destination hands-free once you let go off that painful luggage. Same-day delivery would be available if you land on the airport early in the morning.
Delivery Fees and Time
Here is the list of delivery fees and time of QL Liner from Narita and Haneda Airport.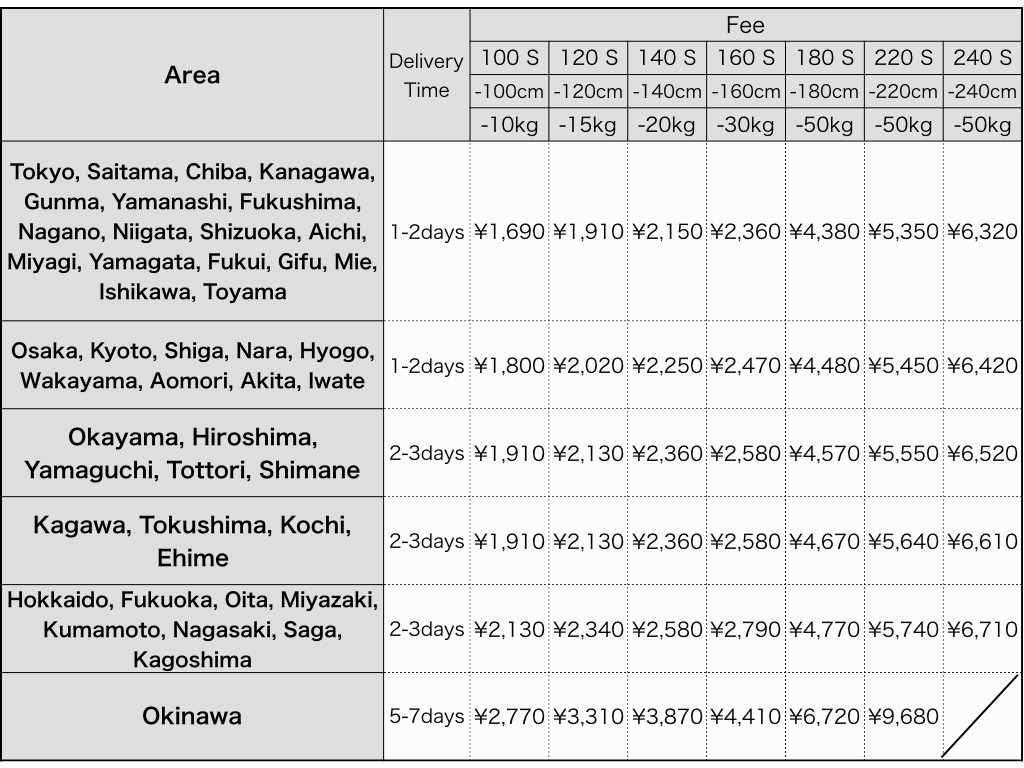 It is worthy using this service with this reasonable price range since you are allowed to start traveling from the airport comfortably luggage-free. And this voucher with a special coupon for 200 yen discount is available only for our readers. Don't miss the code: 880321. NOTE: This voucher below is available only at QL Liner in Narita and Haneda Airports.
▽Please show this voucher to staff at the counters▽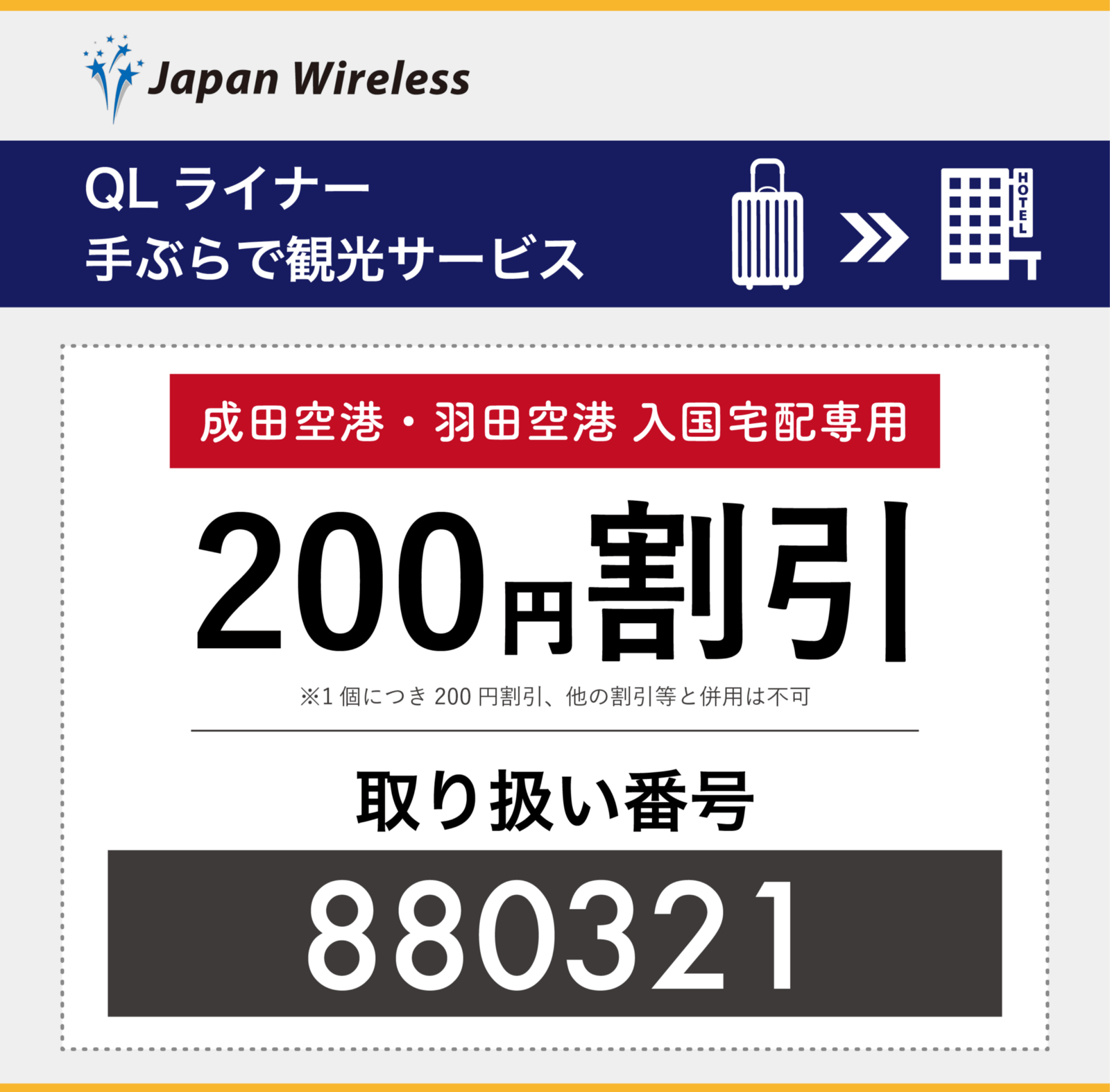 ▽Book your delivery before leaving your country!!▽
Size

QL Liner accepts a variety of luggage including suitcases, golf bags, bags, skis, snowboards, cardboard boxes, etc. Combined width, height, and depth of 160cm or less, weight of 30kg or less. However, it's OK to deliver bigger or heavier luggage with an extra fee. Please don't worry about sizes since staff there kindly measure the size of your luggage.
Location
Narita Airport Terminal 1
1F (Arrival floor)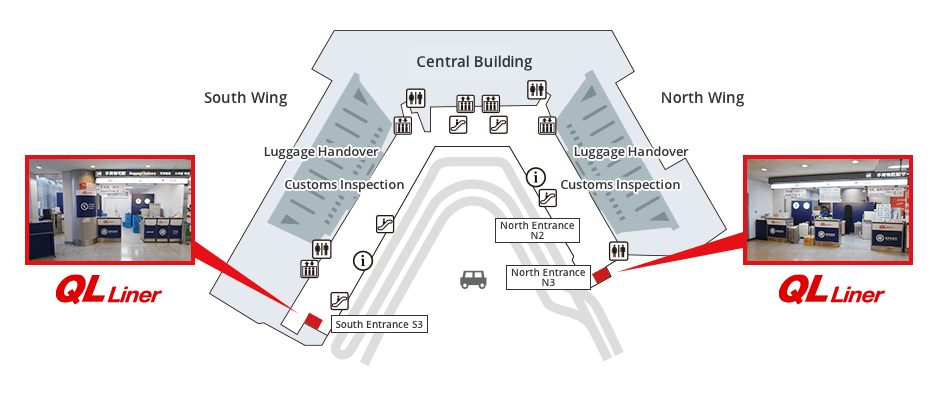 4F (Departure floor)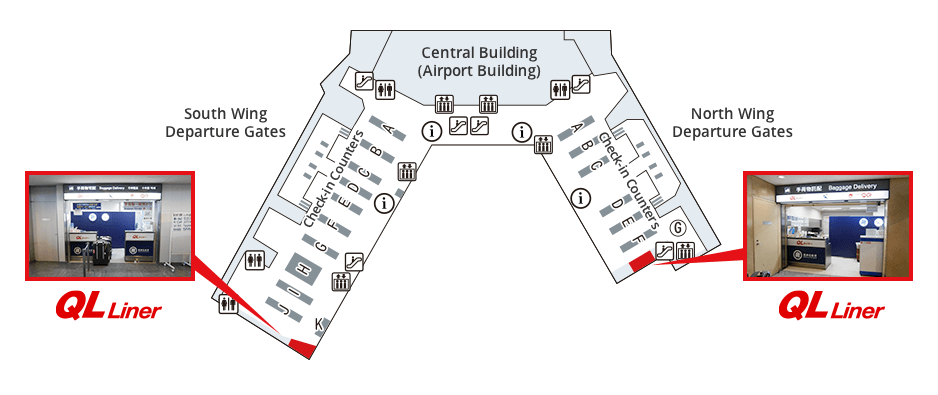 Narita Airport Terminal 2
1F (Arrival floor)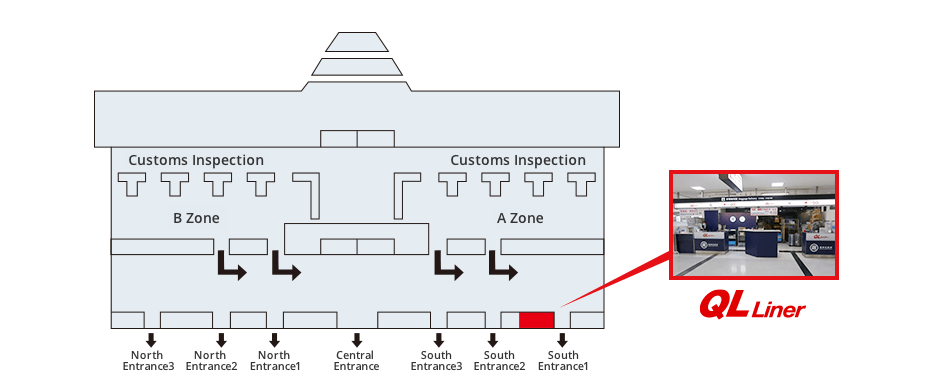 3F (Departure floor)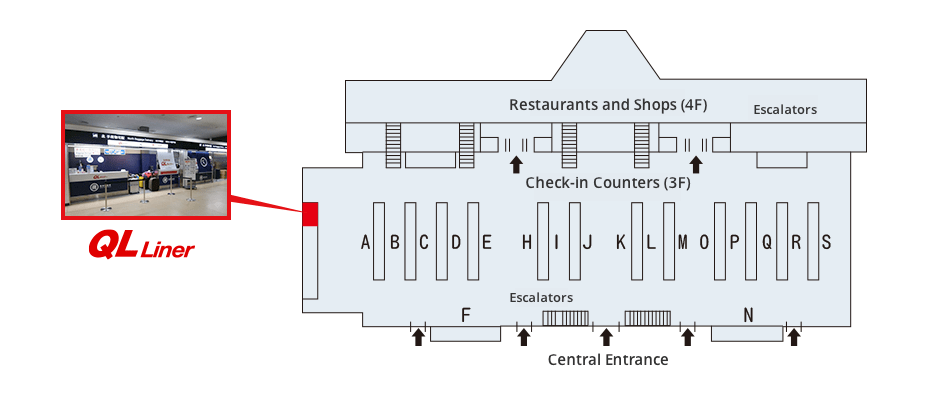 Haneda Airport International
You can use the service at ANA Luggage Delivery counters instead of QL Liner's ones in Haneda Airport.
3F (Departure floor)

2F (Arrival floor)

There are numerous popular spots you can go from the Tokyo's airports including Mt.Fuji, Tokyo Disneyland and DisneySea. Be a hands-free traveler as soon as you arrive at the airports!!
For more useful travel tips in Japan, check these articles below, too!
▽Related Articles▽
▼Editor's Picks▼
---