Kintaikyo Bridge: the Most Beautiful Wooden Arch Bridge in Japan
Kintaikyo Bridge: the best side trip destination from Hiroshima!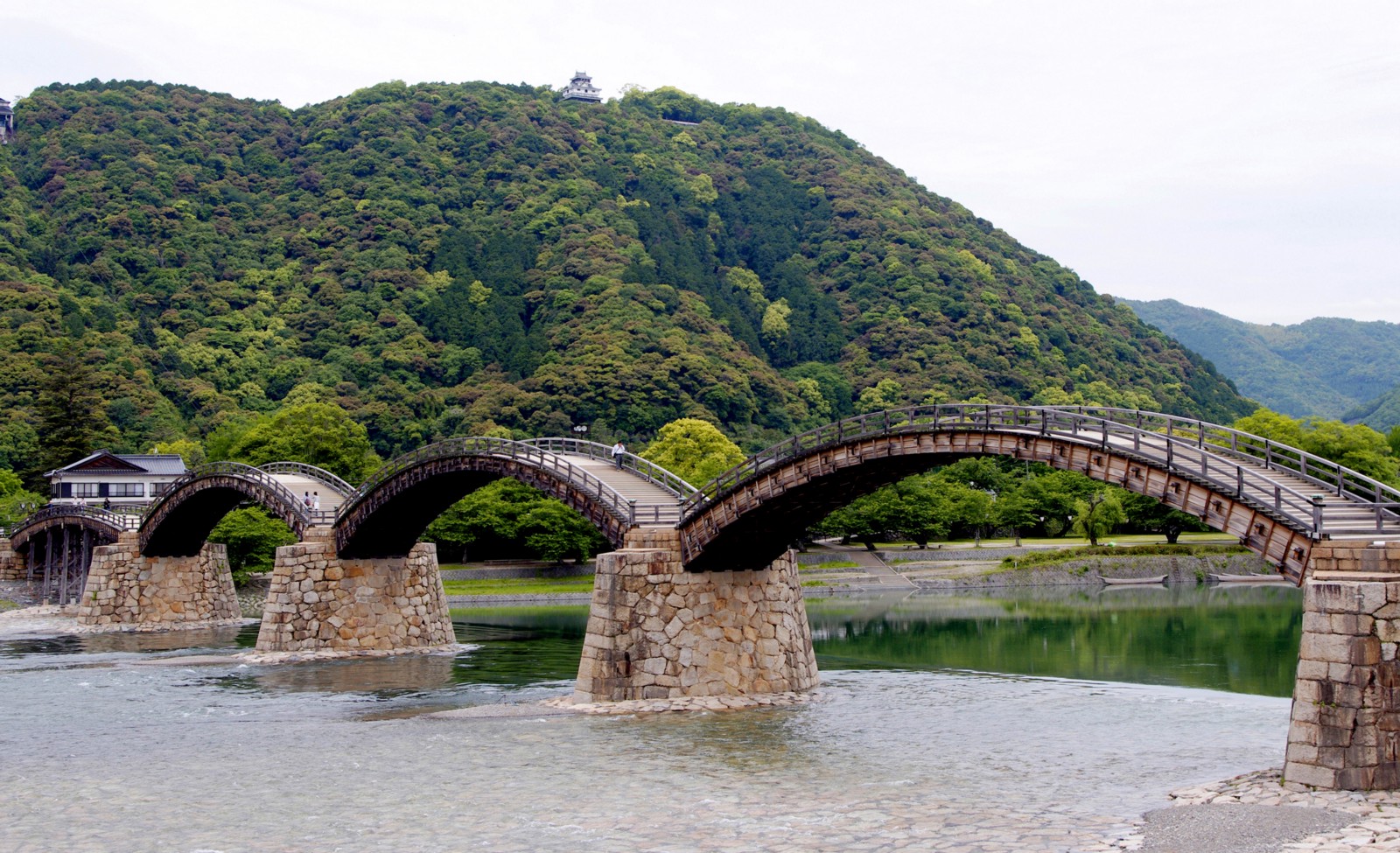 Kintaikyo Bridge (錦帯橋) is one of most distinguished and recognisable wooden arch bridges in Japan, located in Iwakuni City, Yamaguchi Prefecture.
Iwakuni City is a historical city which developed during Edo Period. Including city's main attractions: Kintaikyo Bridge and Iwakuni Castle, there are several historic sites and tourist attractions in the city. The city is located near the border with Hiroshima Prefecture and popular as a side trip destination from Hiroshima City or Miyajima Island.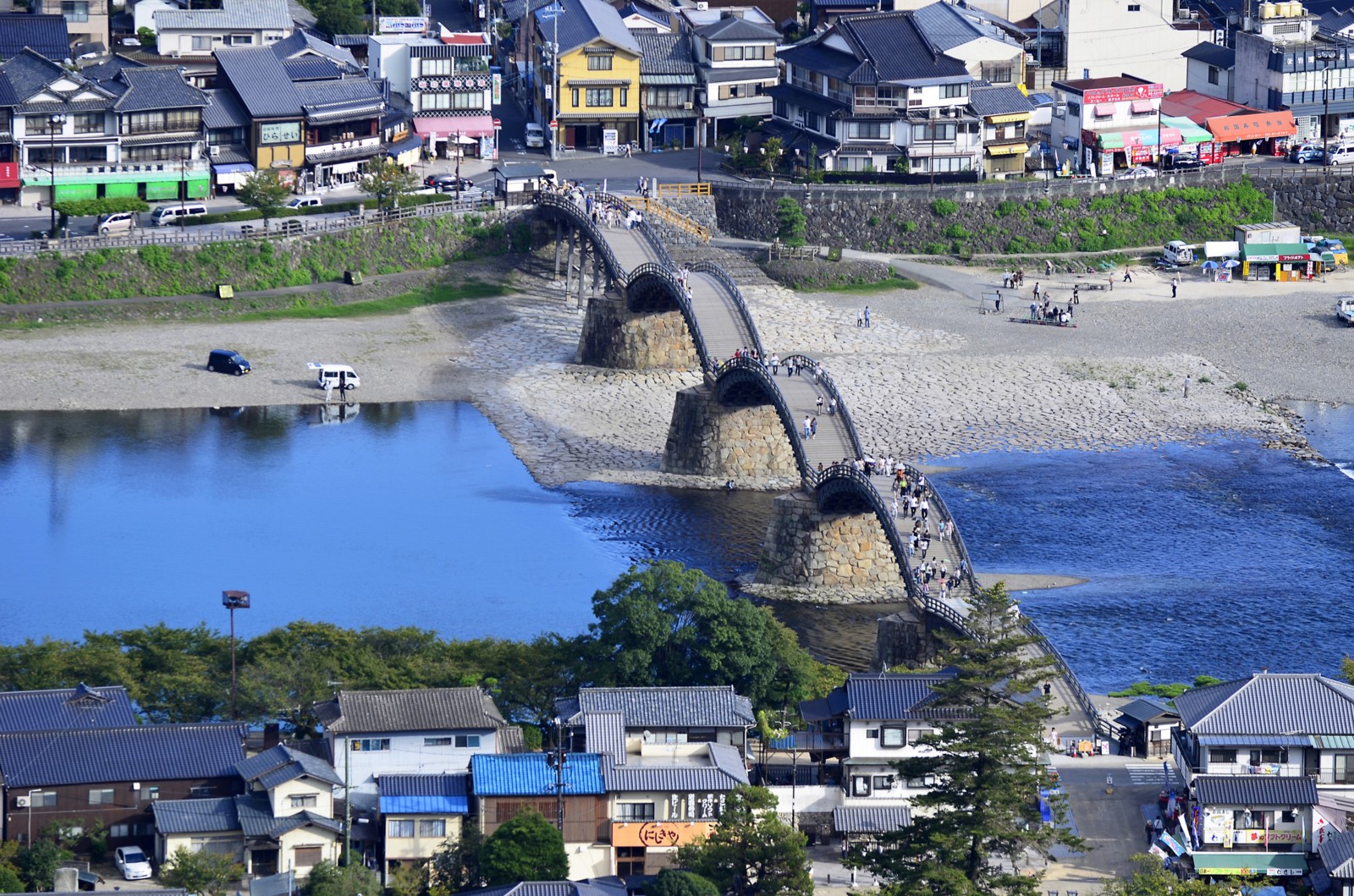 About the bridge
The bridge was built in 1673 by the command of the lord of the Iwakuni Domain, Hiroyoshi Kikkawa during Edo Period in order to create a durable bridge to serve as the prototype for years to come. Although the bridge was washed away by strong currents soon after it was built, in the following year, it was reconstructed with a much improvements. Since then, the bridge stood there for 276 years till the mighty typhoon Keiza hit in 1950. By the strong requests of local residents, the bridge was rebuilt again in 1953. In early 2000s, the bridge went under the project of major reconstruction replacing the weakened wooden parts and retaining the original look with an applaudable timberwork technique of construction. Since the reconstruction costs a huge expenses, the bridge today requires passengers an entrance fee of 300 yen to walk across. The bridge is 193.3 m long, 5 m wide and stands 6.6 m above the ground.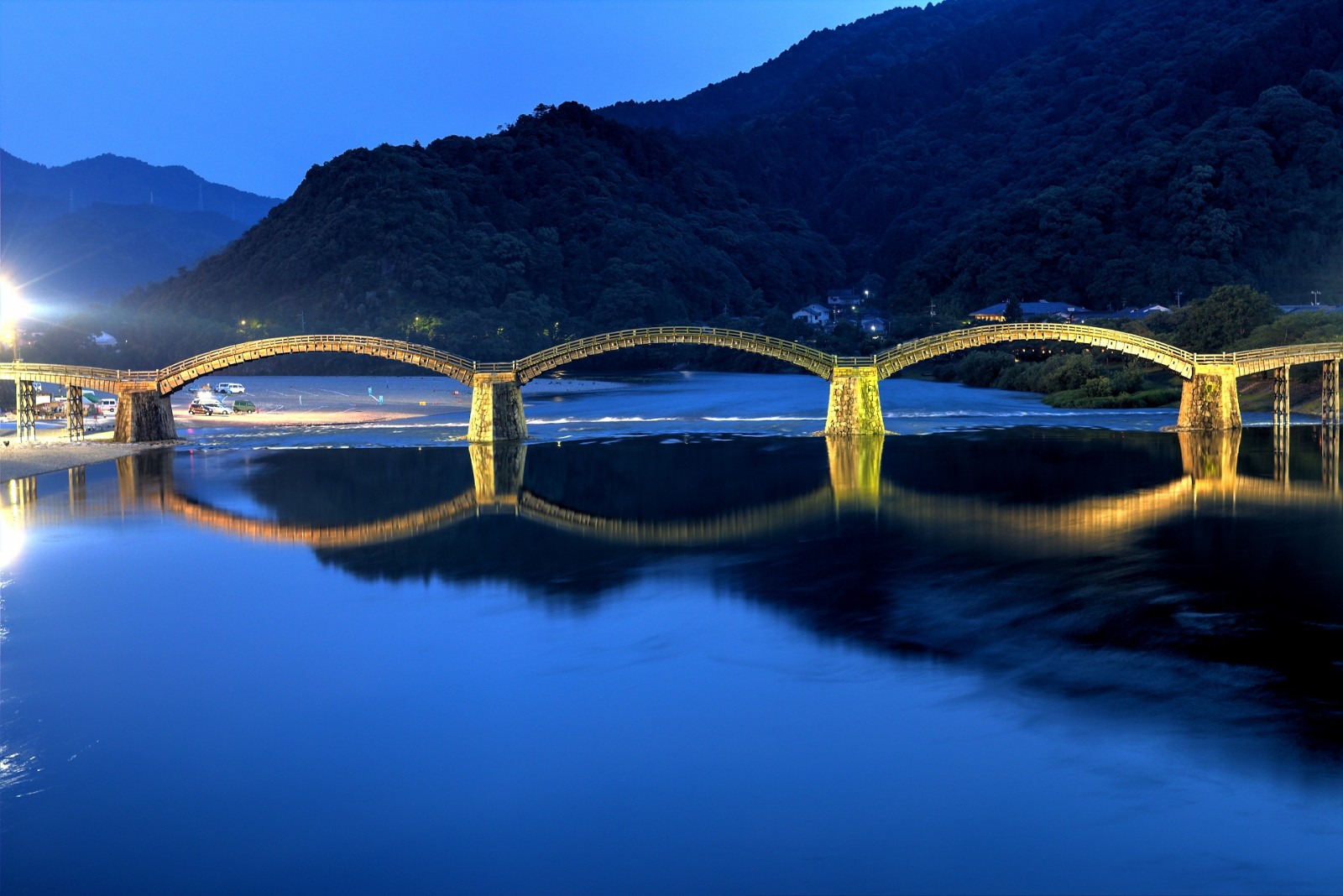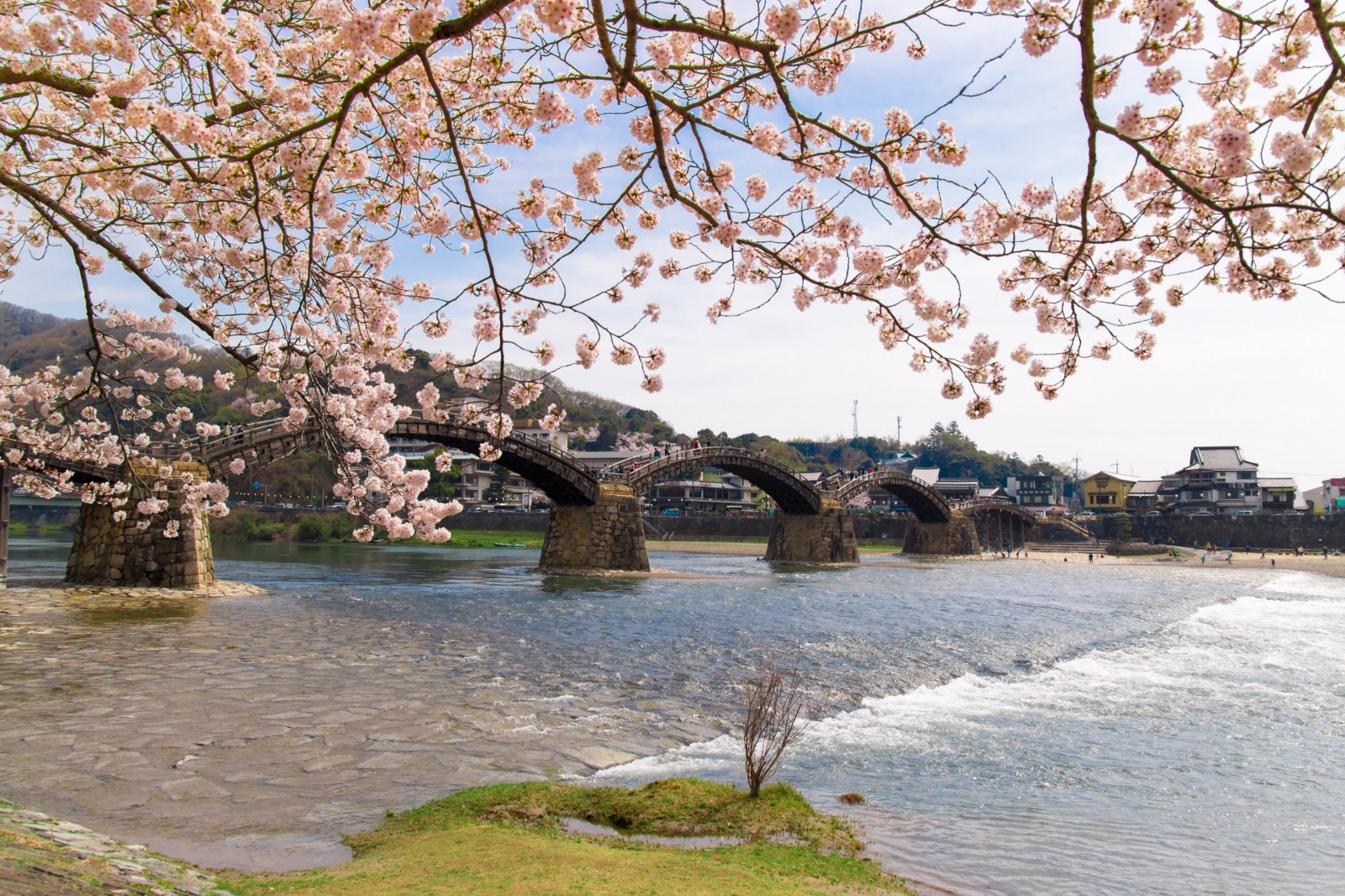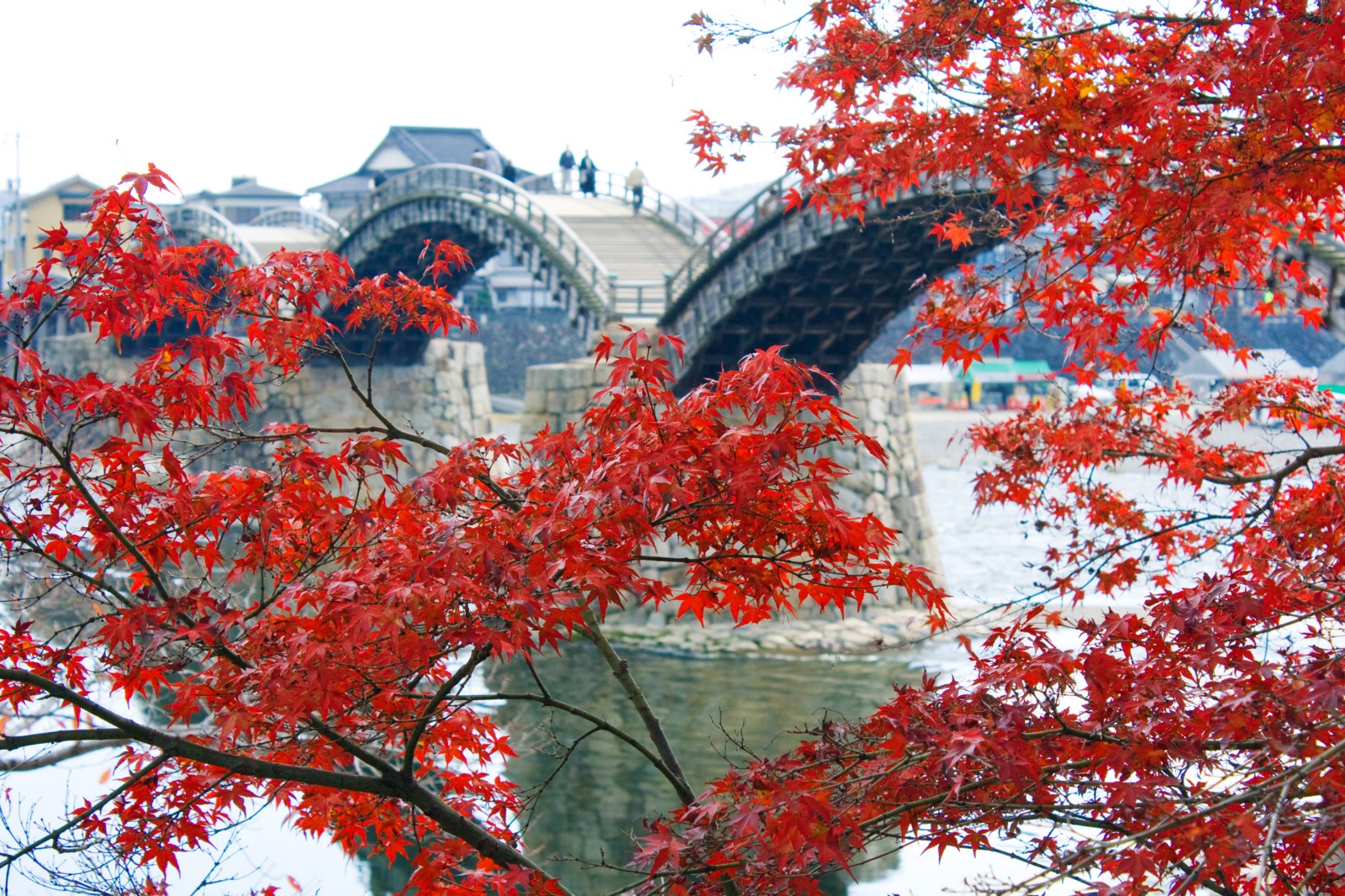 The beautifully shaped arch bridge stands across the Nishiki River, and displays amazing landscape in each season and time of the day. When the tide is low, you can walk on the foot of the bridge, and watch the underside and touch the stone piers.
The city's another attraction, Iwakuni Castle can be peeped from the bridge, and the hilltop castle can be reached by rope-way which station is located nearby. The combine tickets are sold at the ticket counter for 940 yen.
If you are planning a trip to Hiroshima City or Miyajima Island, it's very much recommended to extend your trip to Iwakuni City and see this magnificent wooden arch bridge. From Miyajima Island to Kintaikyo Bridge, it takes around 30 mins by car.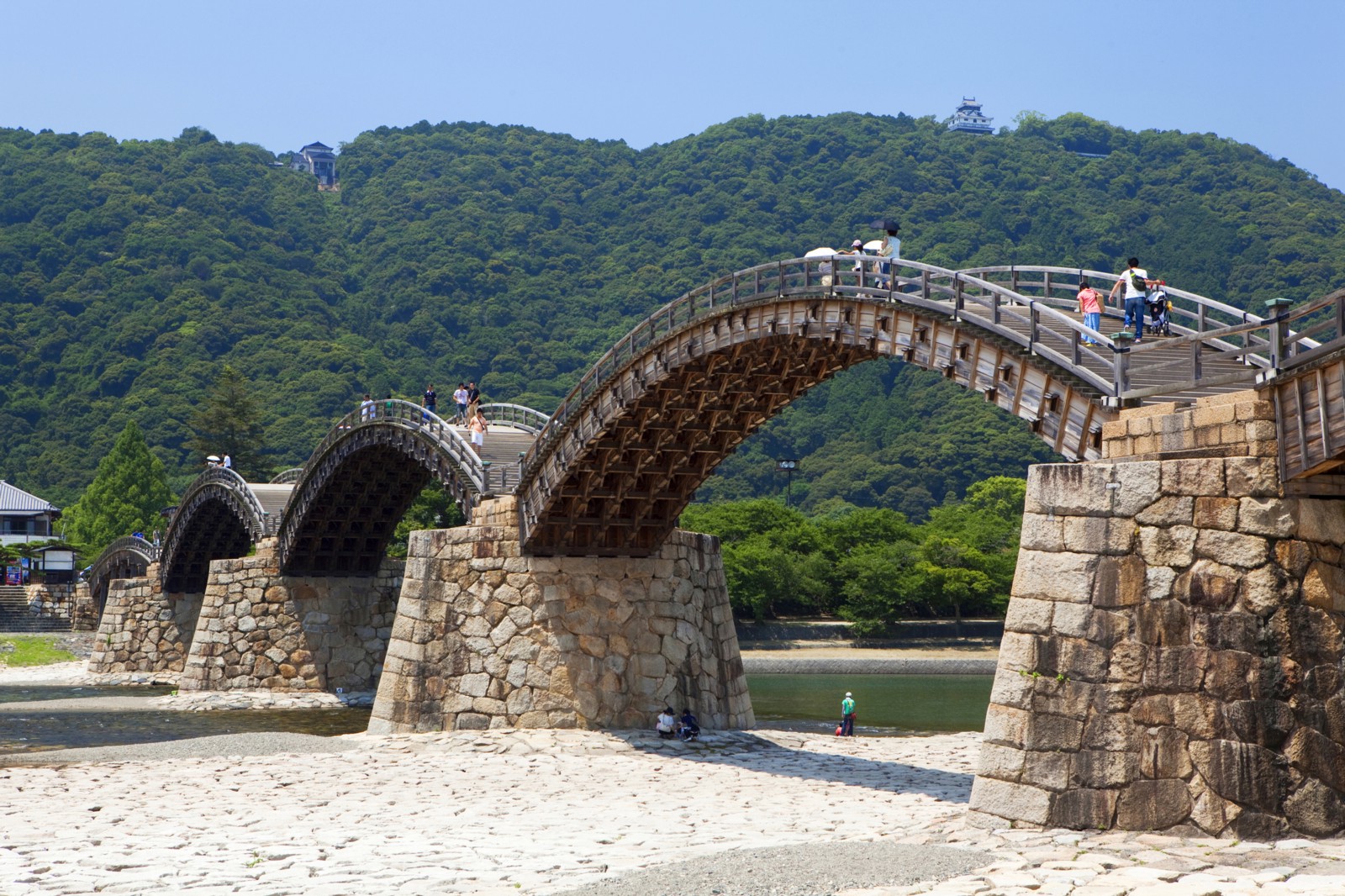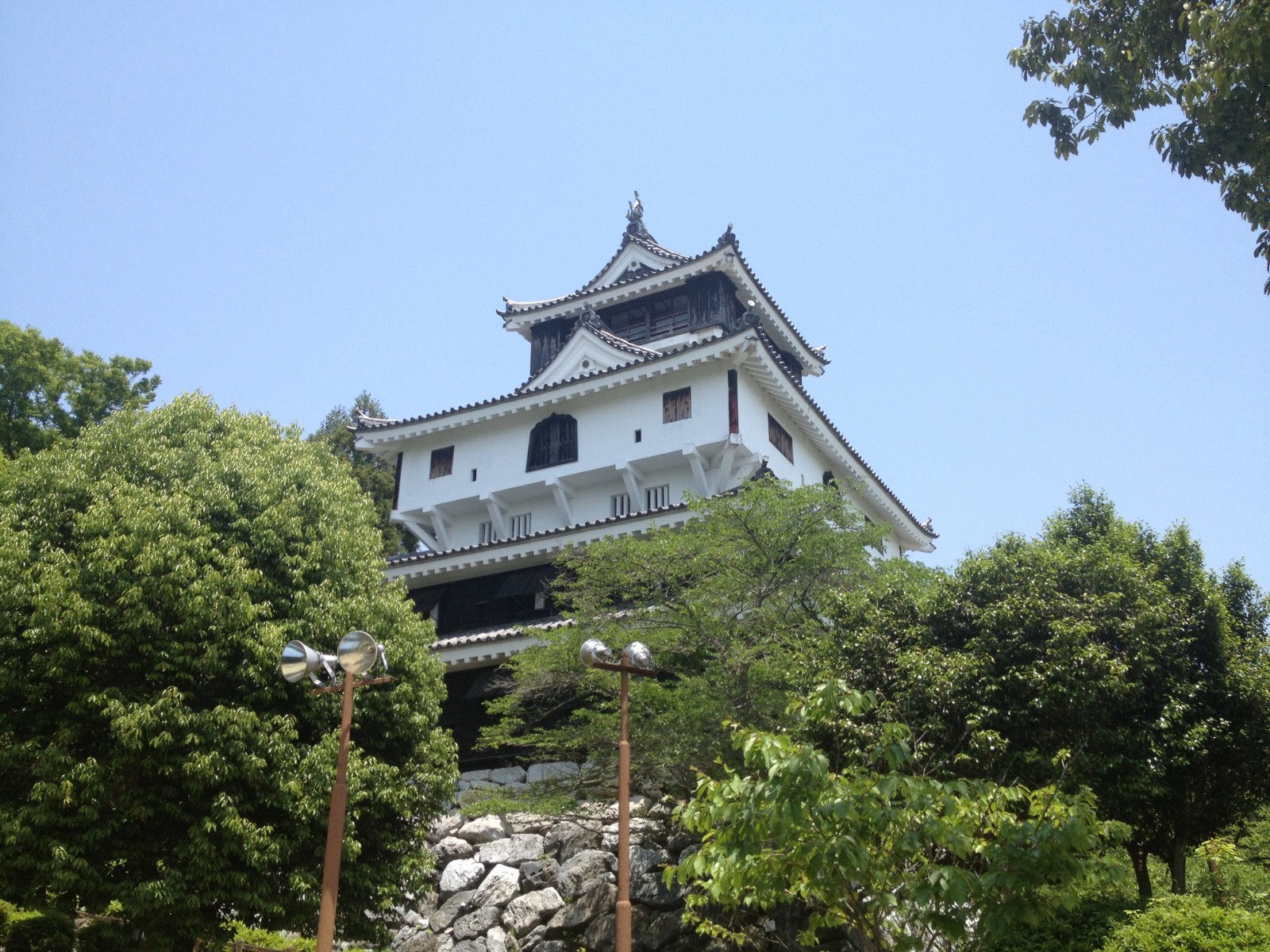 Access: 15 mins walk from Kawanishi Station
Fee: 300 yen
Website: http://kintaikyo.iwakuni-city.net/en/
If you are planning to visit Kintaikyo Bridge, you may wanna check out other wonderful attractions in Yamaguchi Prefecture! The prefecture is full of beautiful hidden gems 😉
▽Related Articles▽
▼Editor's Picks▼
---