Japanese Virtual Model Imma Goes Viral on the Internet
Imma, the Hottest Influencer in Japan in 2019!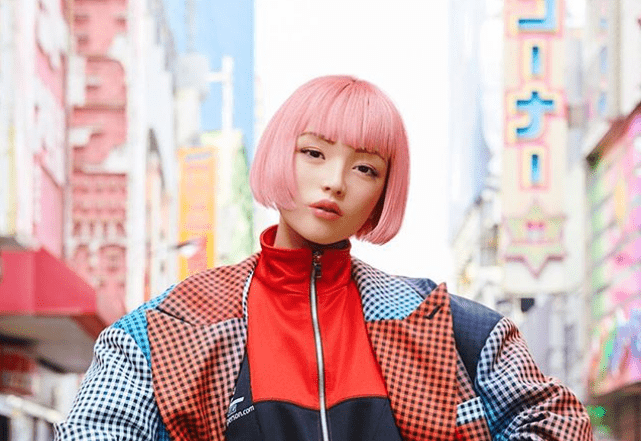 The Japanese fashion model Imma went viral on social media as the virtual model who looks super real, yet is created with entirely CGI. Meet Imma, the cute pink hair virtual model in Japan!
One of the biggest internet trends for 2019 is virtual models/influencers. You may have already seen some of computer generated public figures. Lil Miquela and Shudu Gram are two most famous virtual models who become the talk of the world last year. Those two both made an appearance to promote famous brands. Lil Miquela is a computer-generated influencer who advertised for Prada, and has over 1 million followers on Instagram. Shudu is the world's first super model who promoted Rihanna's makeup brand, Fenty lipsticks.
When it comes to virtual worlds, there is one country that would not keep is silence. Yes, of course it's Japan.
Last year, the new virtual influencer from Japan has made her first appearance on the internet, and went completely viral in early this year. Her name is Imma who calls herself as a virtual model. The Tokyo fashionista with the edgy Kawaii style, pink hair, flawless skin and skinny figure seems like to have all the quality to attracts a big number of followers. If you fell in love with her, make sure to follow her on Instagram.
Don't you think she look so real?? In my opinion, Imma looks more real than Miquela or Shudu. Apparently, Imma was created by the Tokyo-based CG company called Modeling Cafe. Let's give them big thumbs up. She recently went on the cover of the February issue of CG World magazine. Currently, she has around 12,000 followers on Instagram.
It sounds insane that now people are following inhuman public figures, but it's 2019 and anything could be possible, and it feels like we are going to see more of them in near future.
For more unique and trendy stuff from Tokyo, please check out my other articles below 🙂
▽Related Articles▽
▼Editor's Picks▼
---