Gokusui no En Festival at Motsuji Temple, Hiraizumi
The elegant ancient poetry reading, Gokusui no En (Winding Stream Festival) held at the world heritage Motsuji Temple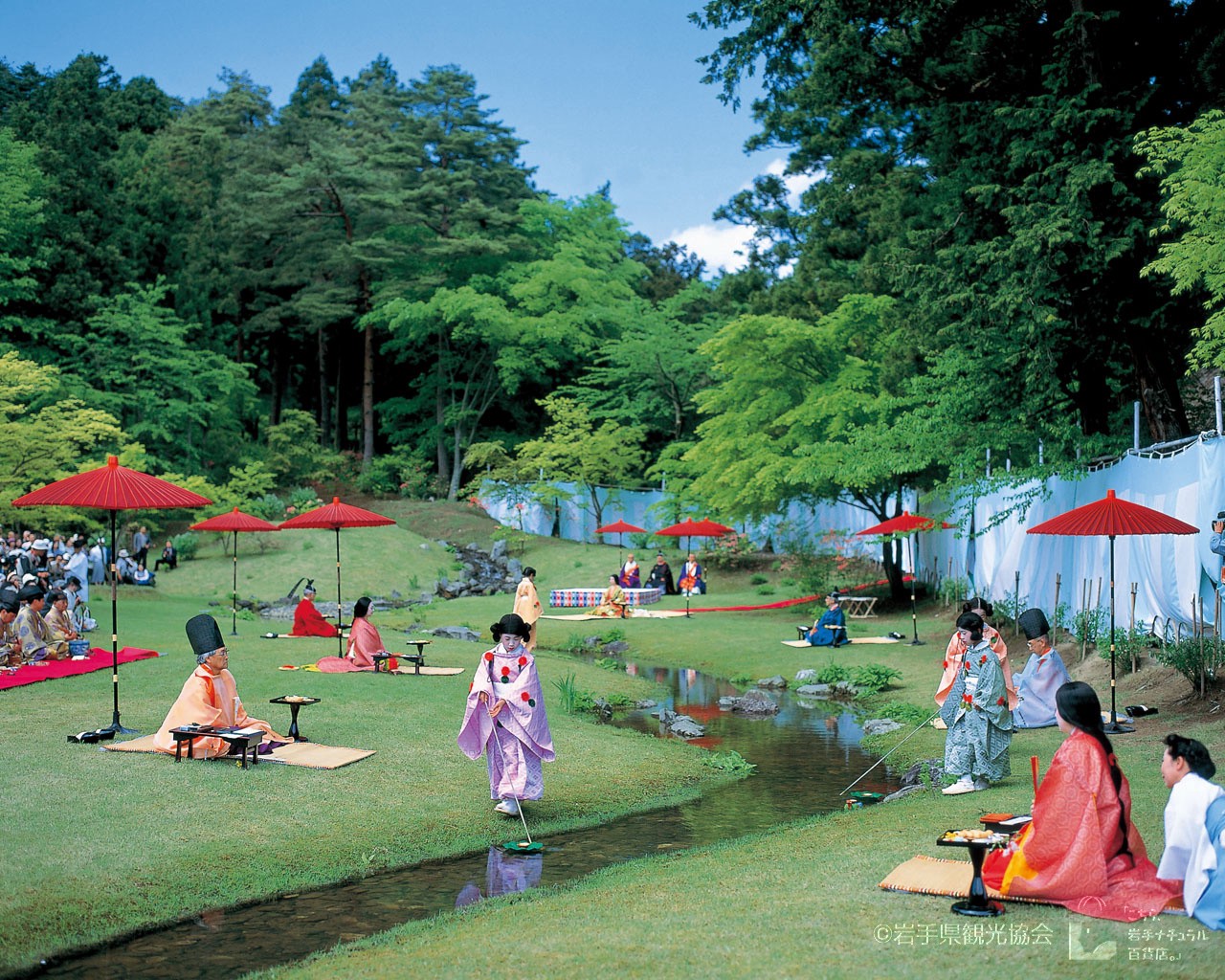 Motsuji Temple (毛越寺) is located in Hiraizumi city, Iwate prefecture. The temple is designated to UNESCO World Heritage Site, as a part of Hiraizumi — Temples, Gardens and Archaeological Sites Representing the Buddhist Pure Land. During Heian Period, Hiraizumi was chosen as the seat of the "Northern branch" of the Fujiwara family who were the most powerful clan in Japan.
The temple is best known for "The Pure Land Garden" with the beautiful pond which was preserved much as it was 800 years ago. It's especially popular in autumn season when leaves turn red.
But the best highlight of the temple, would be the event called Gokusui no En (曲水の宴) or Winding Stream Festival. It's an annual event held at Motsuji temple's garden in every May. The gorgeous and historic view of the festival was chosen by CNN as one of Japan's 13 most beautiful places.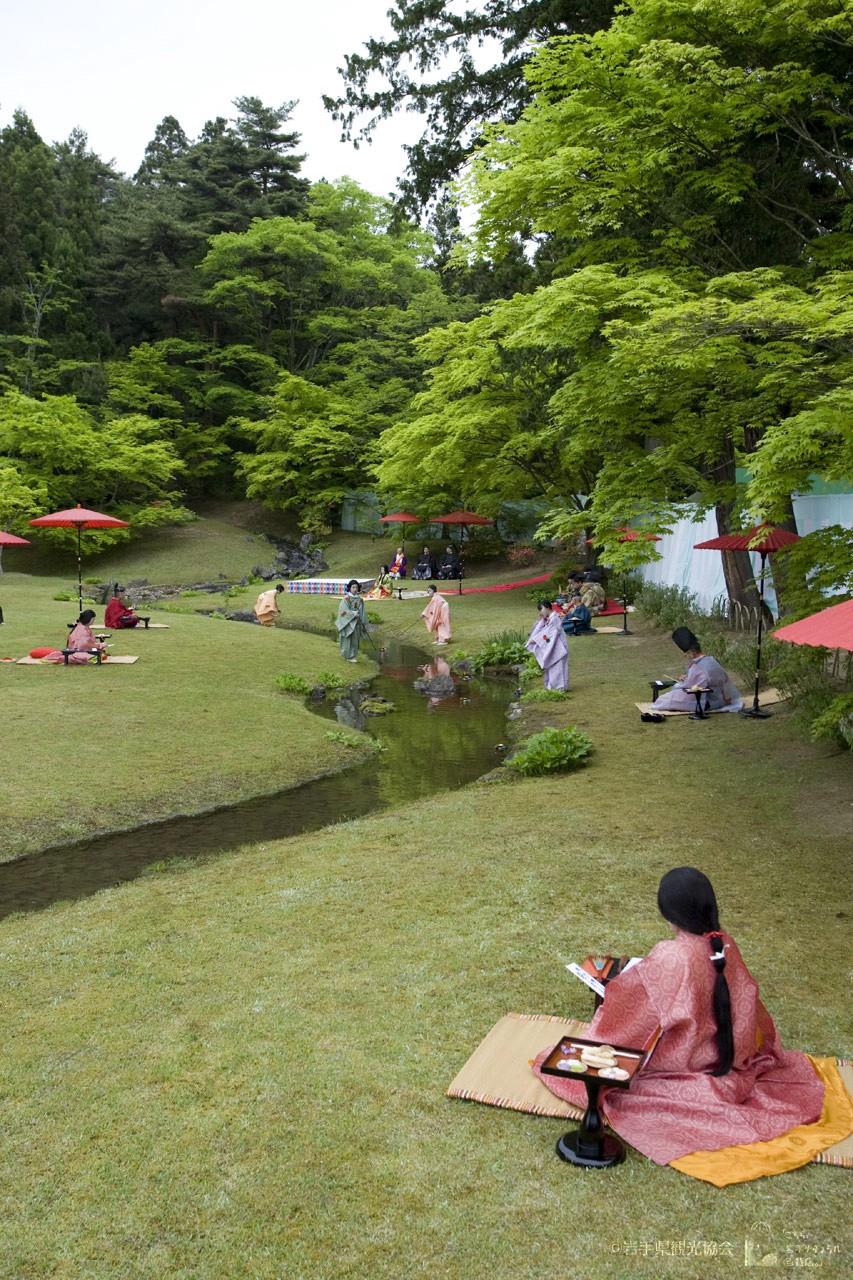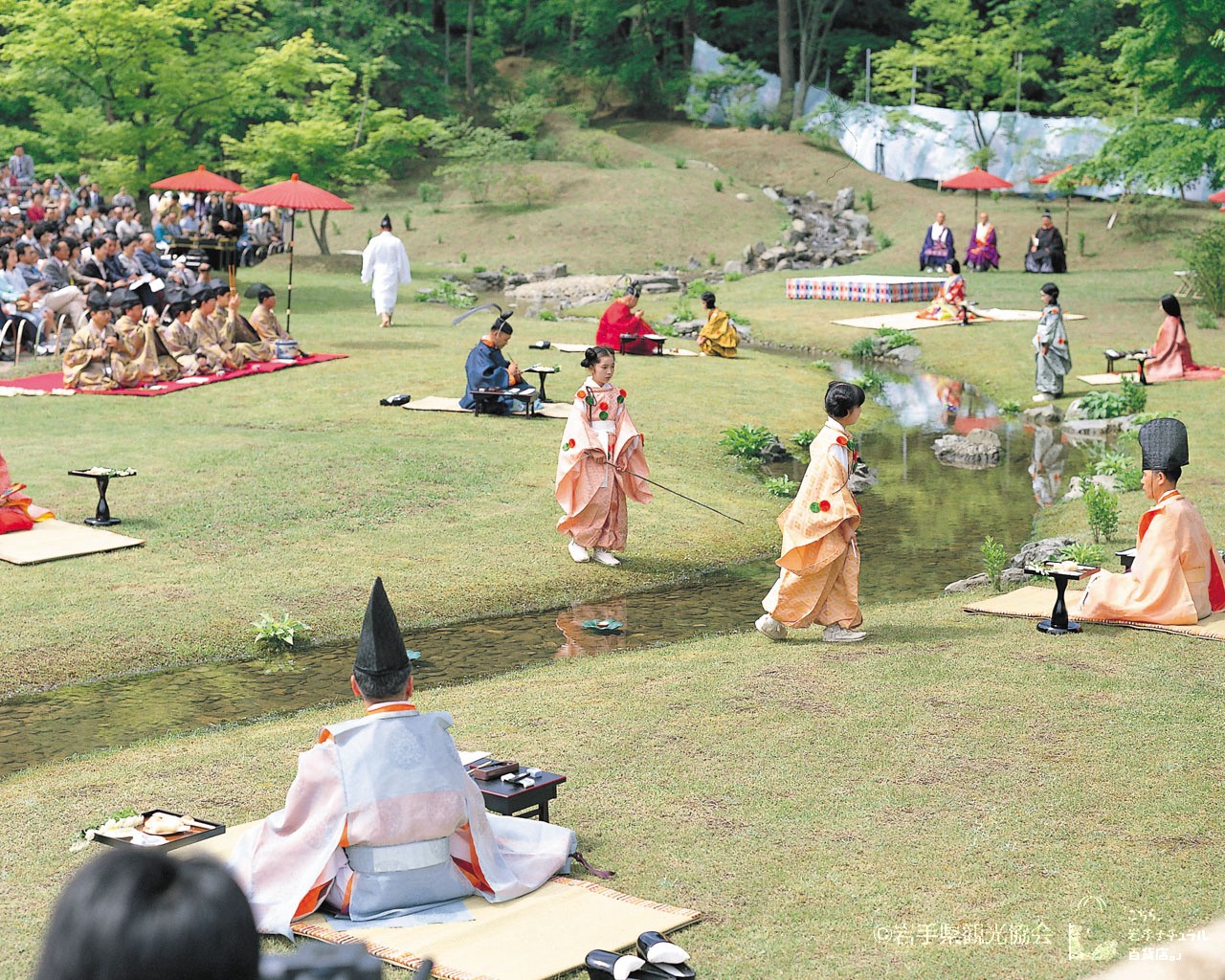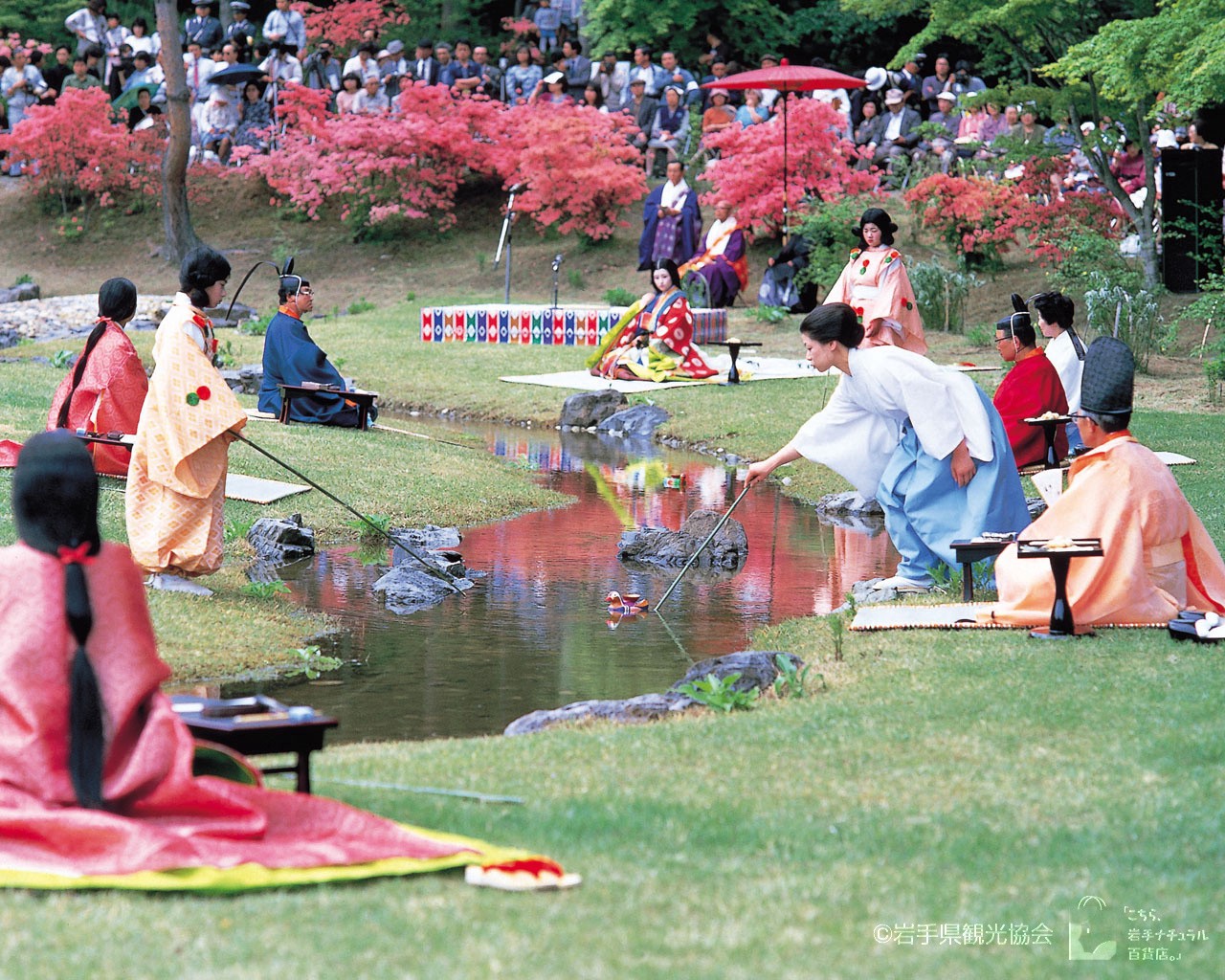 It's a traditional poetry ceremony from Heian Period (794–1185). The festival includes the opening announcement of the poetry topic, the dance performance of Ennen no Mai, traditional musical performance on a boat. Participants are dressed in traditional Heian style costume.
Gokusui no En festival is held annually in several temples and shrines in Japan but the one in Motsuji Temple is considered as the most outstanding one.
---
Access: 10 mins walk from JR Hiraizumi station
Date: every fourth Sunday of May
Fee: 500 yen
Website: http://www.motsuji.or.jp/en/
For more exciting events this spring in Japan, please check out these articles, too!
▽ Relared Articles▽
▼ Editor's Picks▼

---