Toyokawa Inari Tokyo Betsuin: Mysterious Temple with 1000 Foxes
Countless foxes await you! Although it's located in the busiest district in Tokyo, once you enter the temple, it feels like being in a…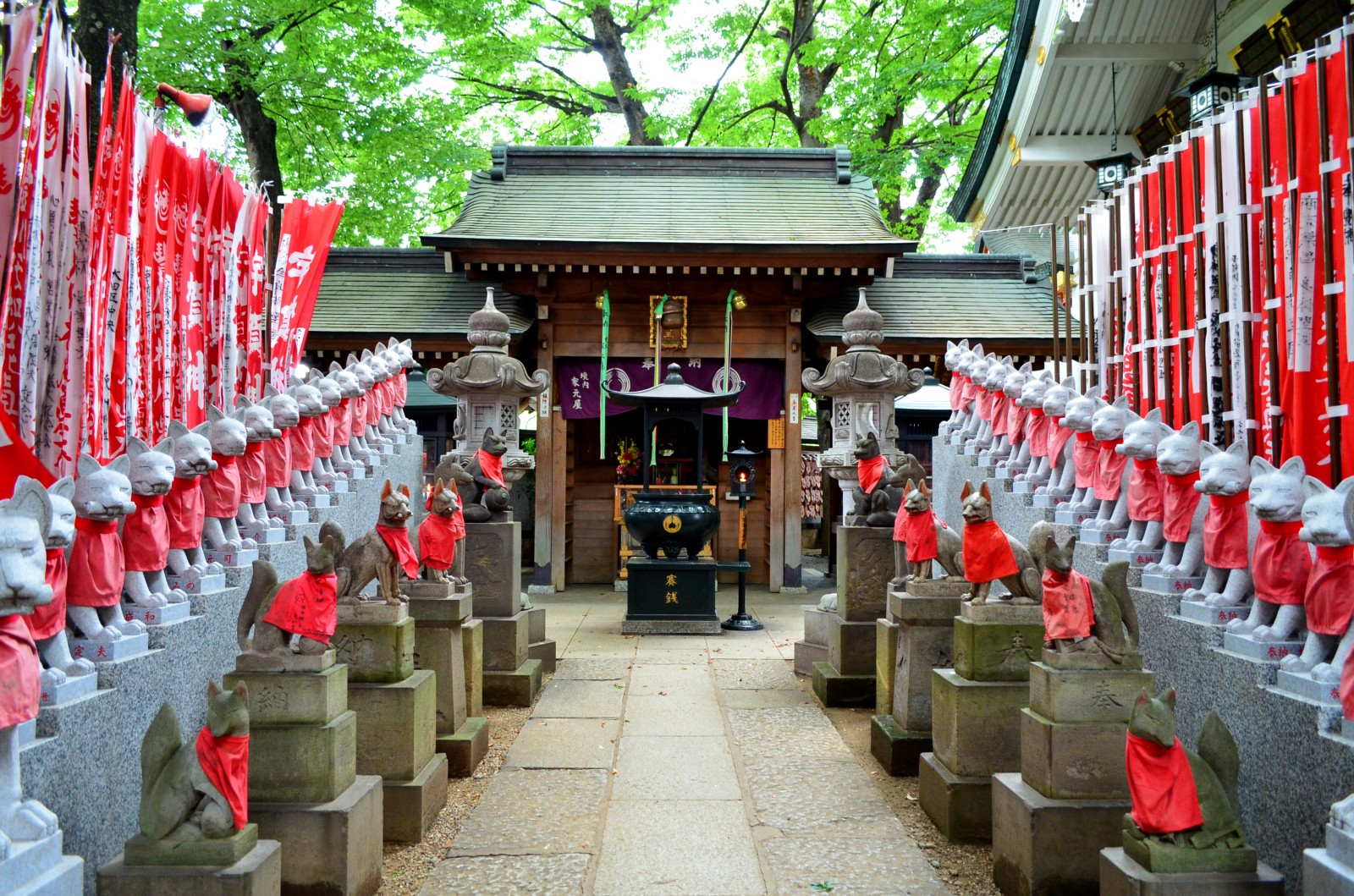 Countless foxes await you! Although it's located in the busiest district in Tokyo, once you enter the temple, it feels like being in a peaceful sanctuary! Toyokawa Inari Temple in Akasaka, Tokyo is one of the most bizarre and outstanding temples in Japan with thousands foxes statues which protect the great temple from evils. Visit there while you are in TOKYO!
Toyokawa Inari Tokyo Betsuin Temple (豊川稲荷東京別院) was originally built in 1828 and is a branch temple of the main Toyokawa Inari Temple, a Soto Zen temple located in Toyokawa City, Aichi Prefecture. Foxes (Kitsune) are associated with temples of Inari ( the Shinto deity of rice) and this is why every "inari" temples situate foxes and worship them as god.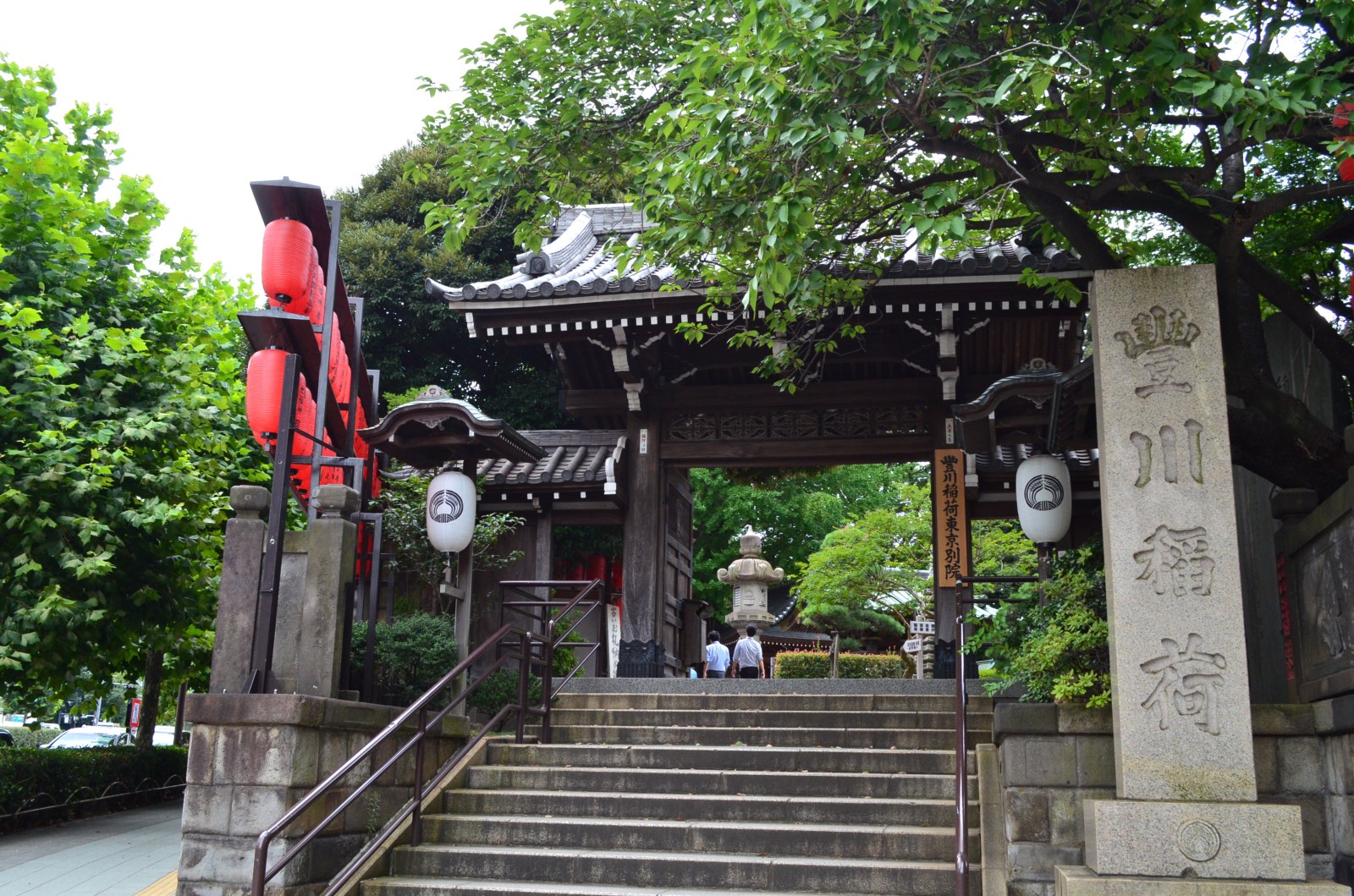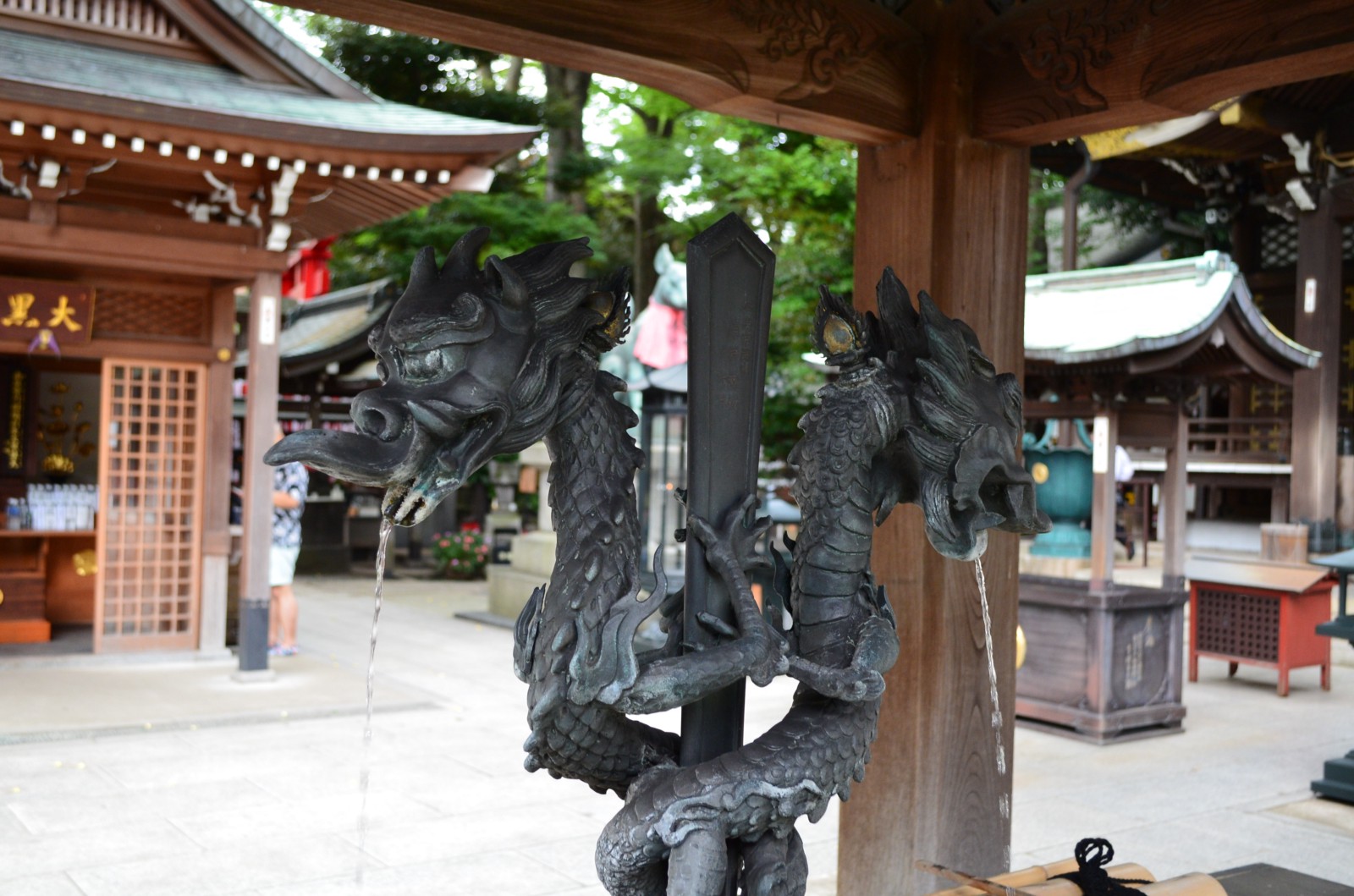 The temple was visited by those who wish to be promoted, successful in their business and to prevent from losing things or thefts in 19 to 20 Centuries. After early 20 Century, the temple has been more popular among people who wish to succeed in entertainment industry and athletes.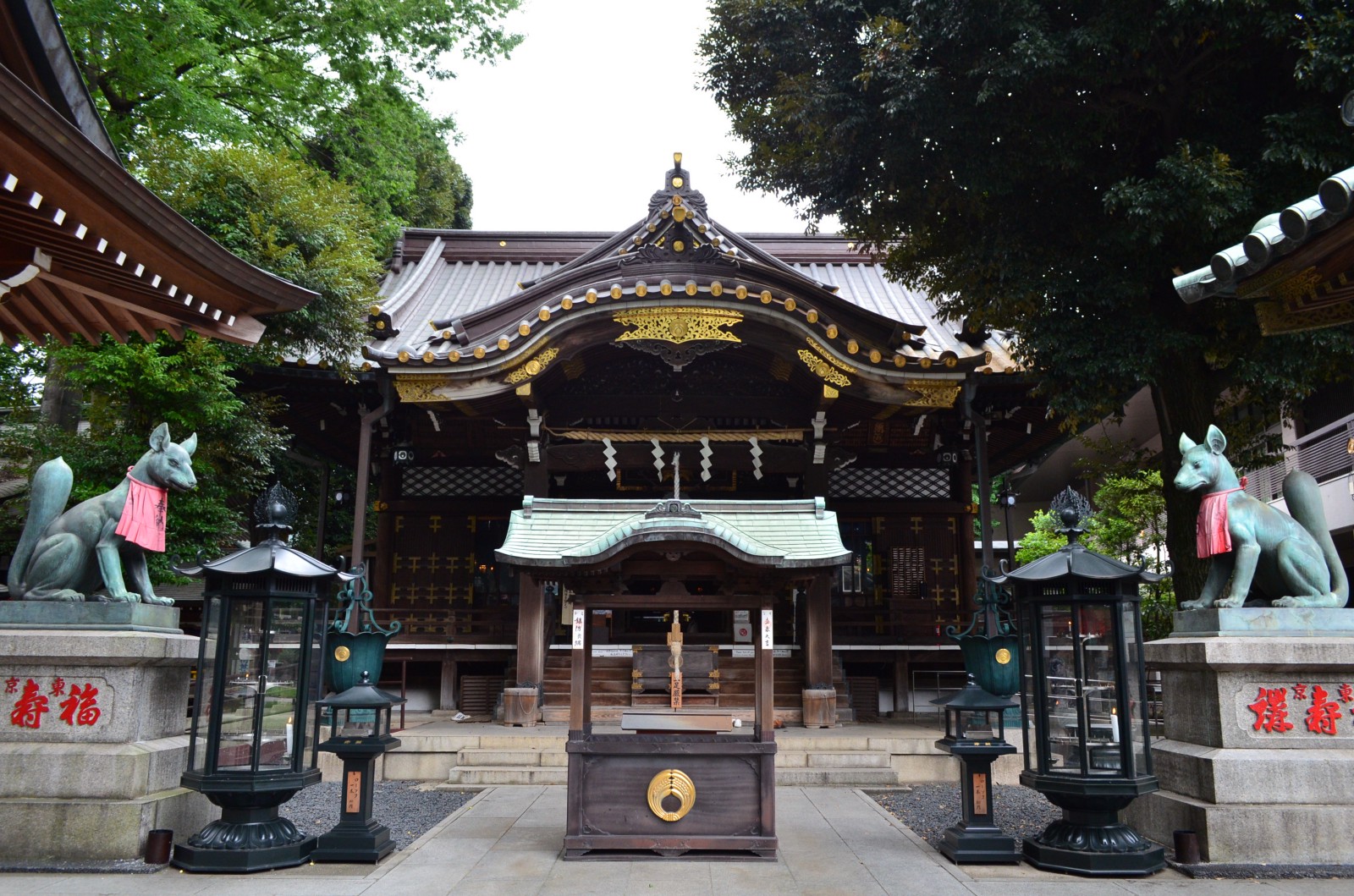 Every temple might look special about something especially if you are not from Japan. However, this temple looks much more unique than others, I bet.
So after the main temple building, continue to the left to explore more.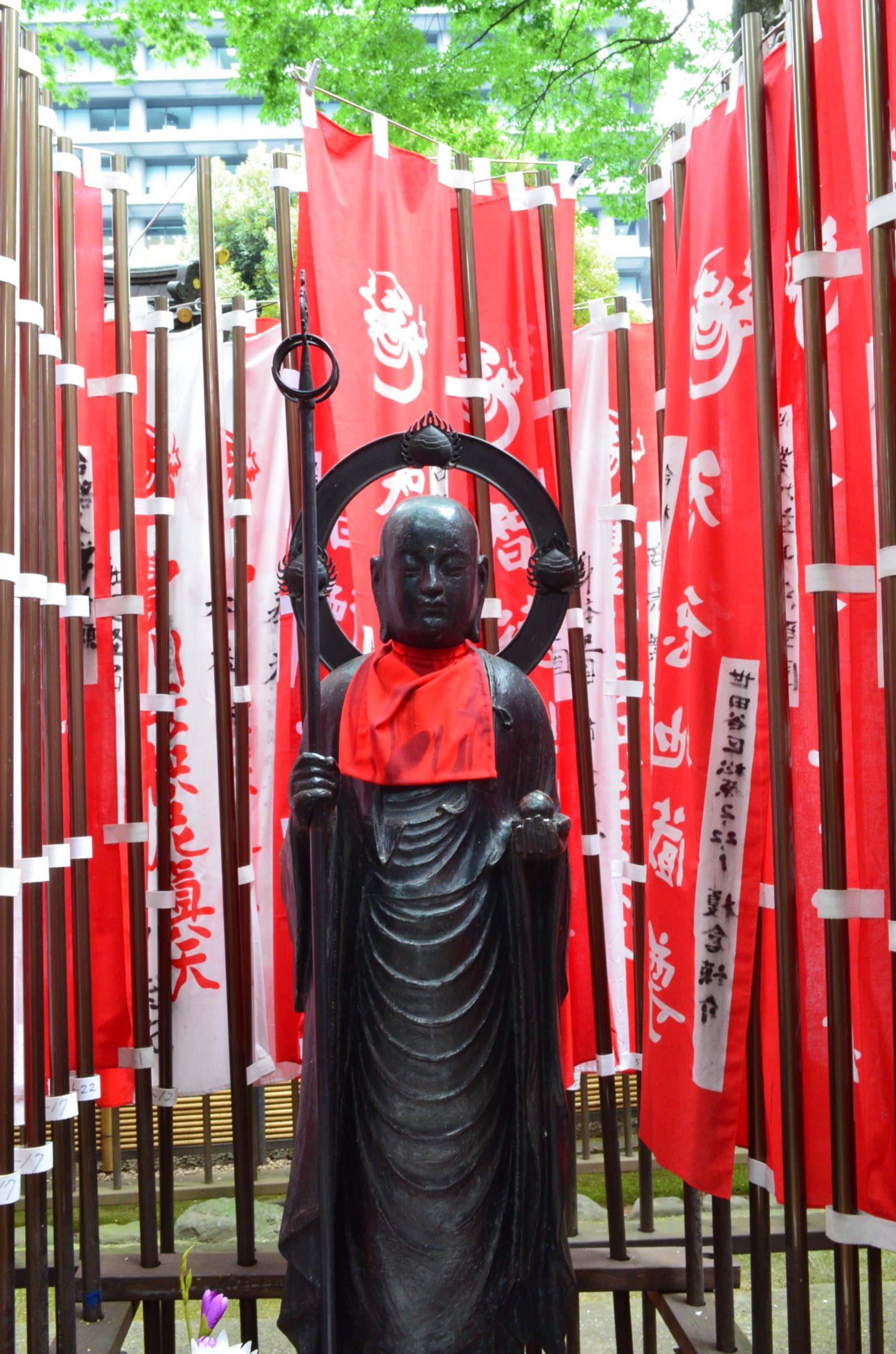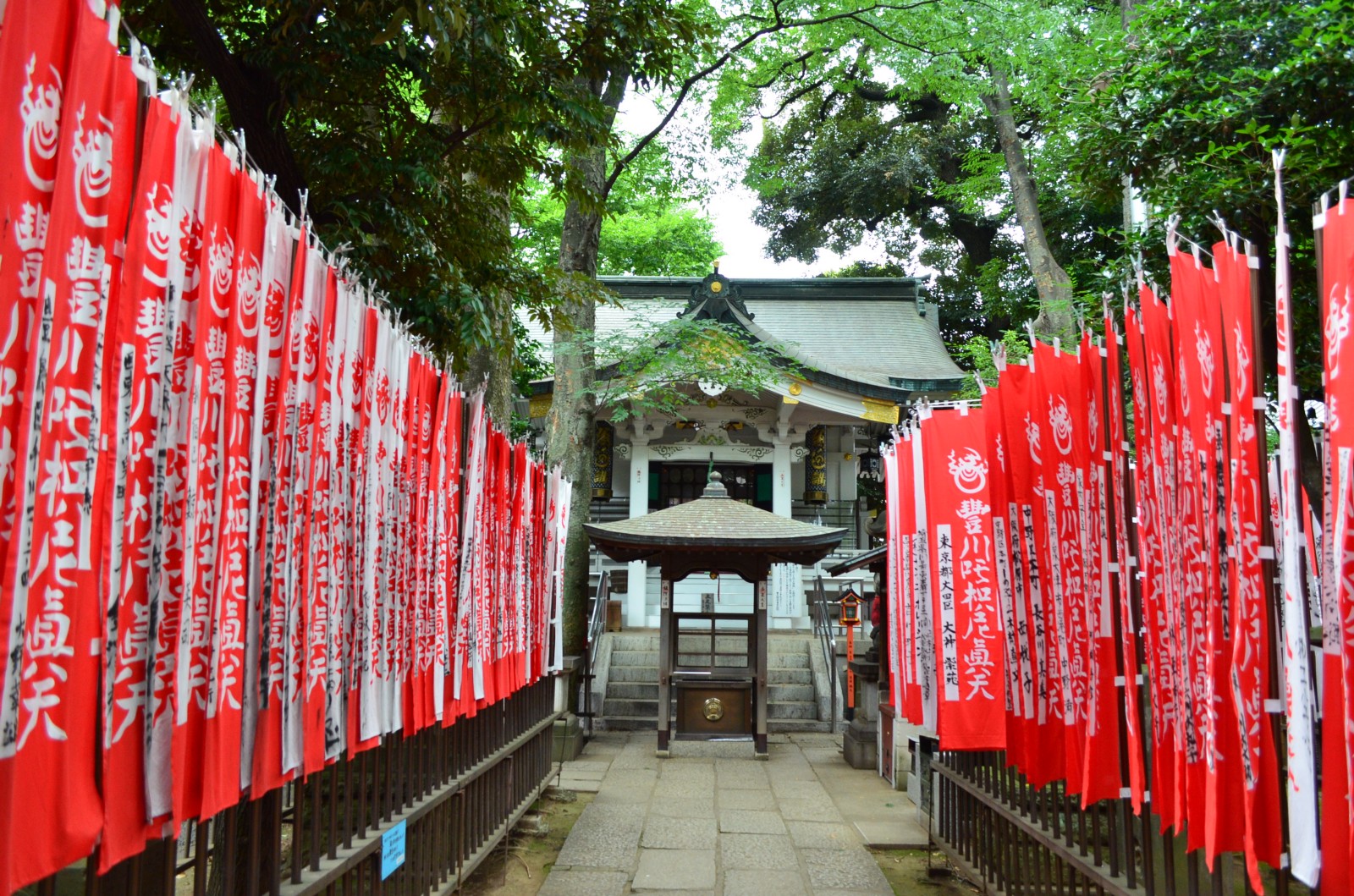 The path is enhanced with red and white flags which is Inari's traditional colours. Keep going till you enter the foxy zone! It's called "Reiko Zuka" where prayers dedicate fox shaped statues to the temple.
I love how the temple structured and designed, also it's in a middle of the Tokyo yet you can feel like being apart and forget the city fuss for a moment.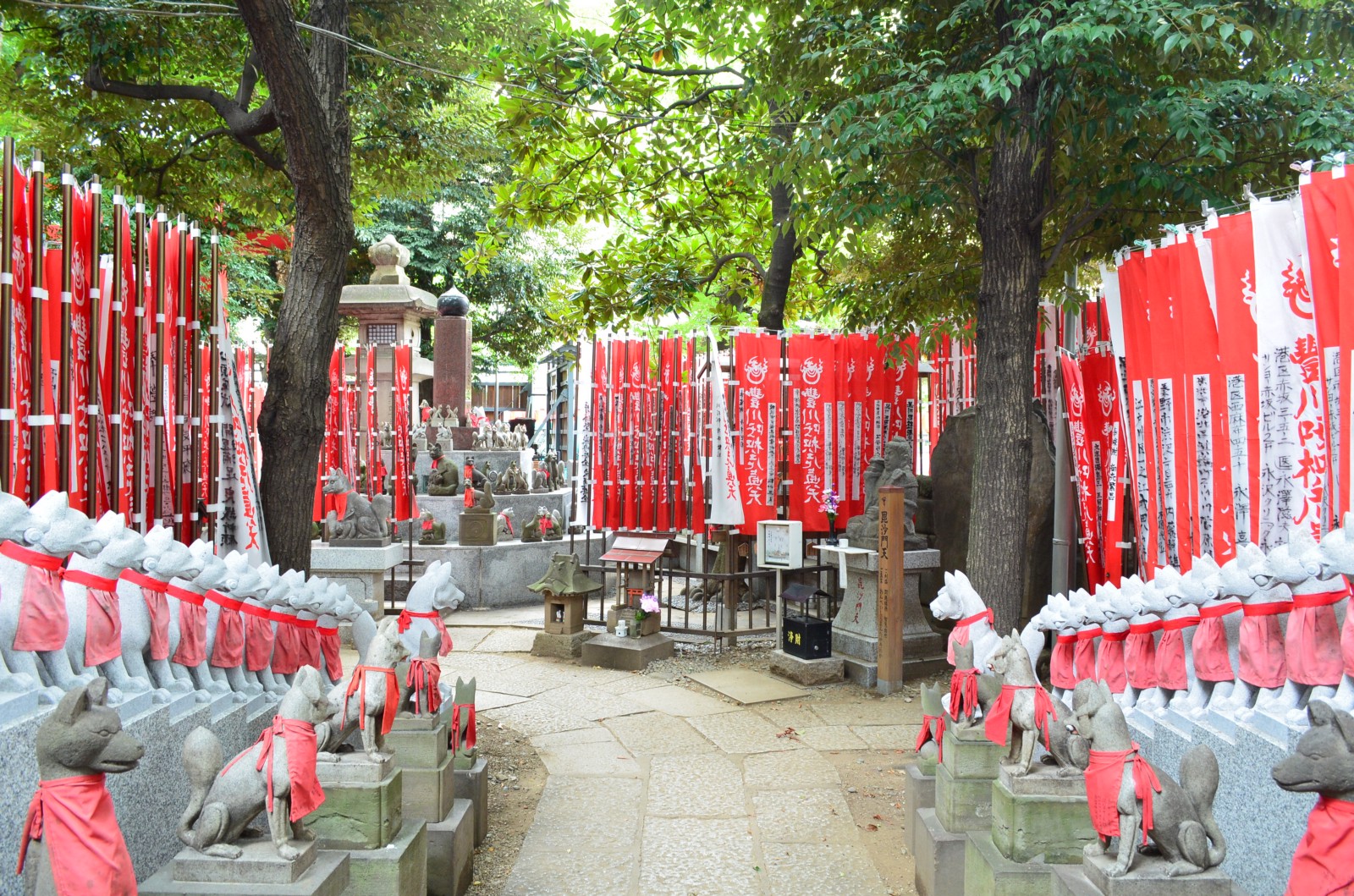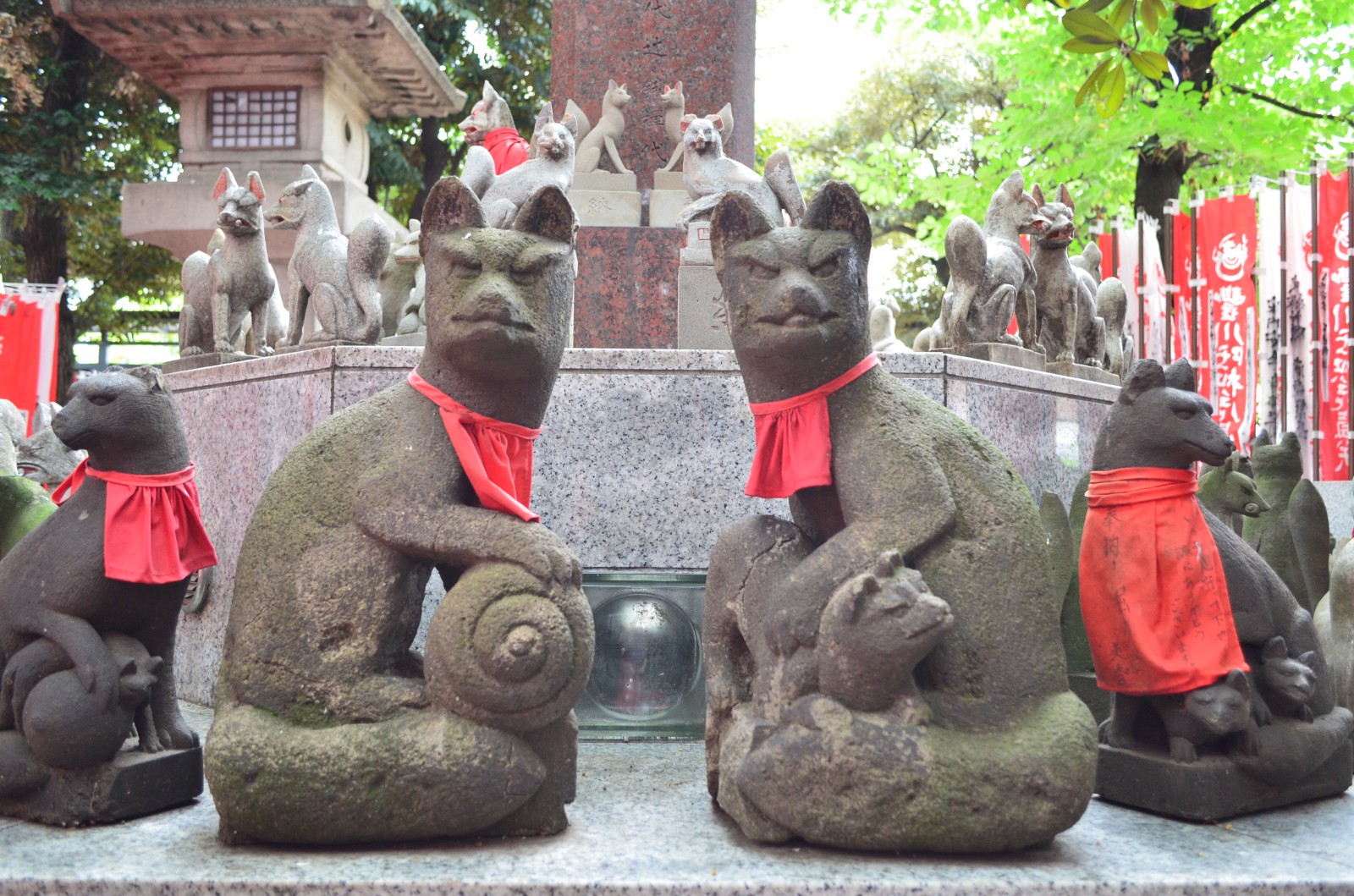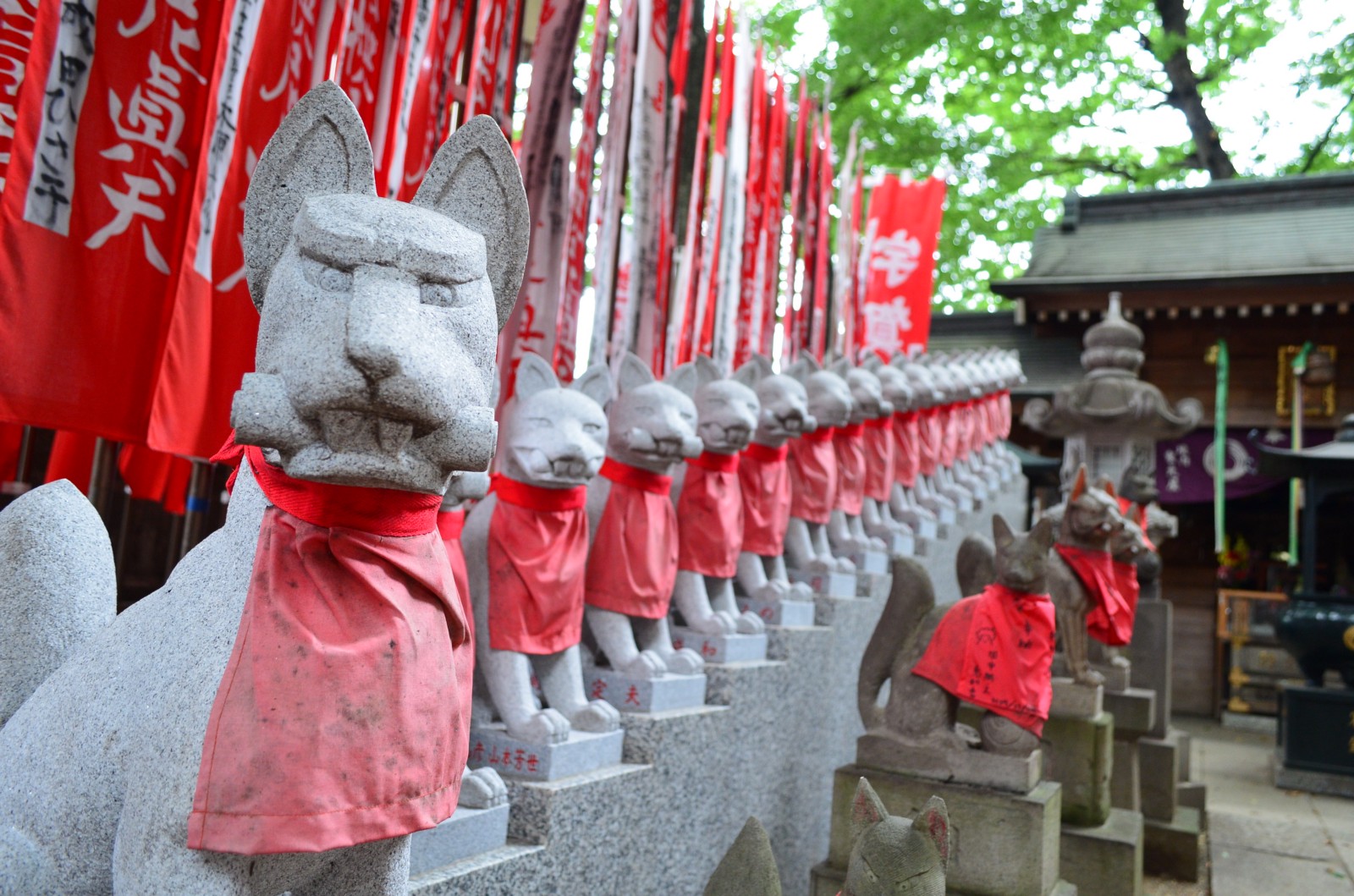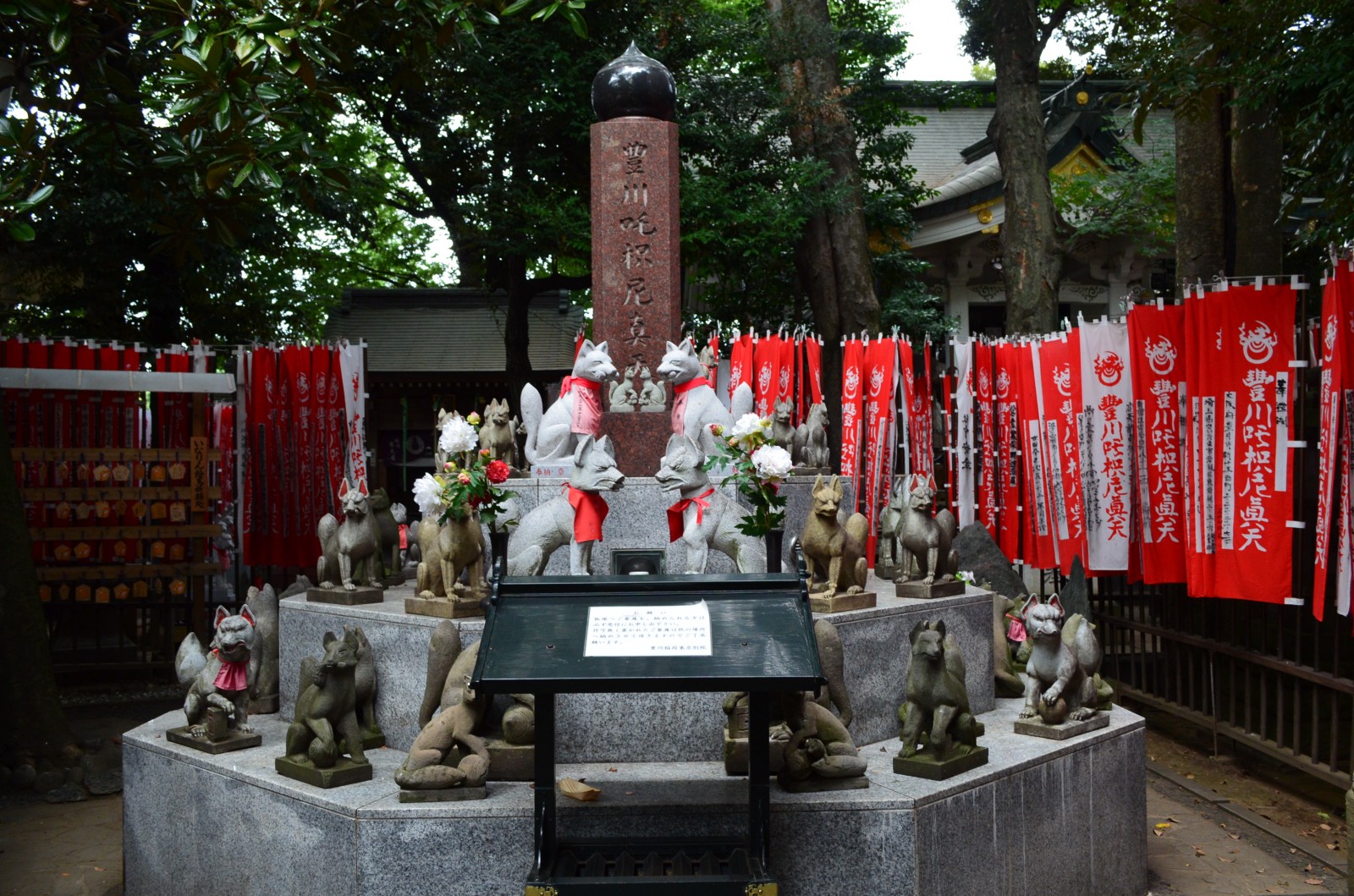 Where is it??
Toyokawa Inari Temple locates in a heart of Tokyo. 5 mins walking distance from Akasaka Mitsuke station exit B (Tokyo Metro Ginza Line and Marunouchi Line) and Nagatacho station exit 7(Tokyo Metro Yurakucho Line and Nanboku Line)
↓↓↓ Check more articles about Japan!! ↓↓↓
▽Related Articles▽
▼Editor's Picks▼
---