Best 5 Japanese Romantic Dramas
Japan TV Drama Guide: Best Japanese TV Drama of All Time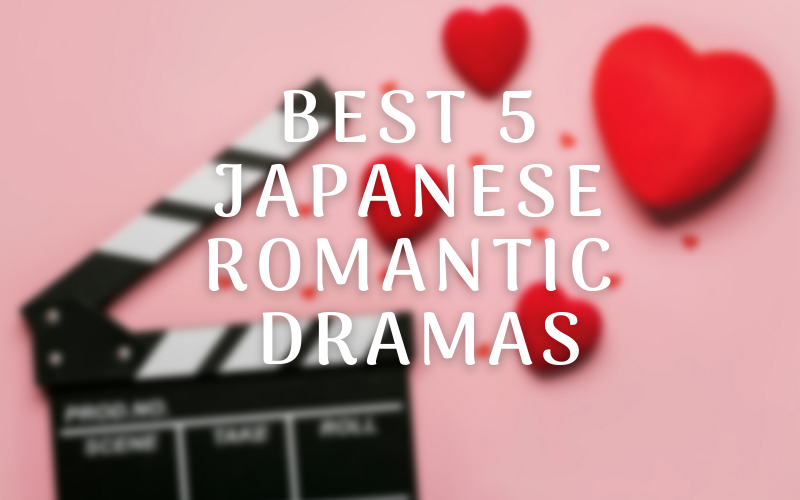 Romantic dramas have been a classic all over the world for a long time. Although not as popular abroad, Japan has many good romantic dramas. Most Japanese dramas are based on famous manga and anime series, but you don't have to have seen the original series to enjoy the drama.
Sometimes I start to watch series that I like, but the chapters are too long (more than an hour each chapter) and there are many chapters, so I end up losing interest. Especially the romantic dramas. I don't like stories with a thousand problems for the couple because they end up being unrealistic and too cheesy. Japanese dramas are usually short series, no more than 10-12 chapters, and are easy to watch. So they are perfect to see even if you don't have a lot of free time.
Here I will introduce you my list of the best Japanese dramas to see, including the legendary classic and the trendy title.
Hana Yori Dango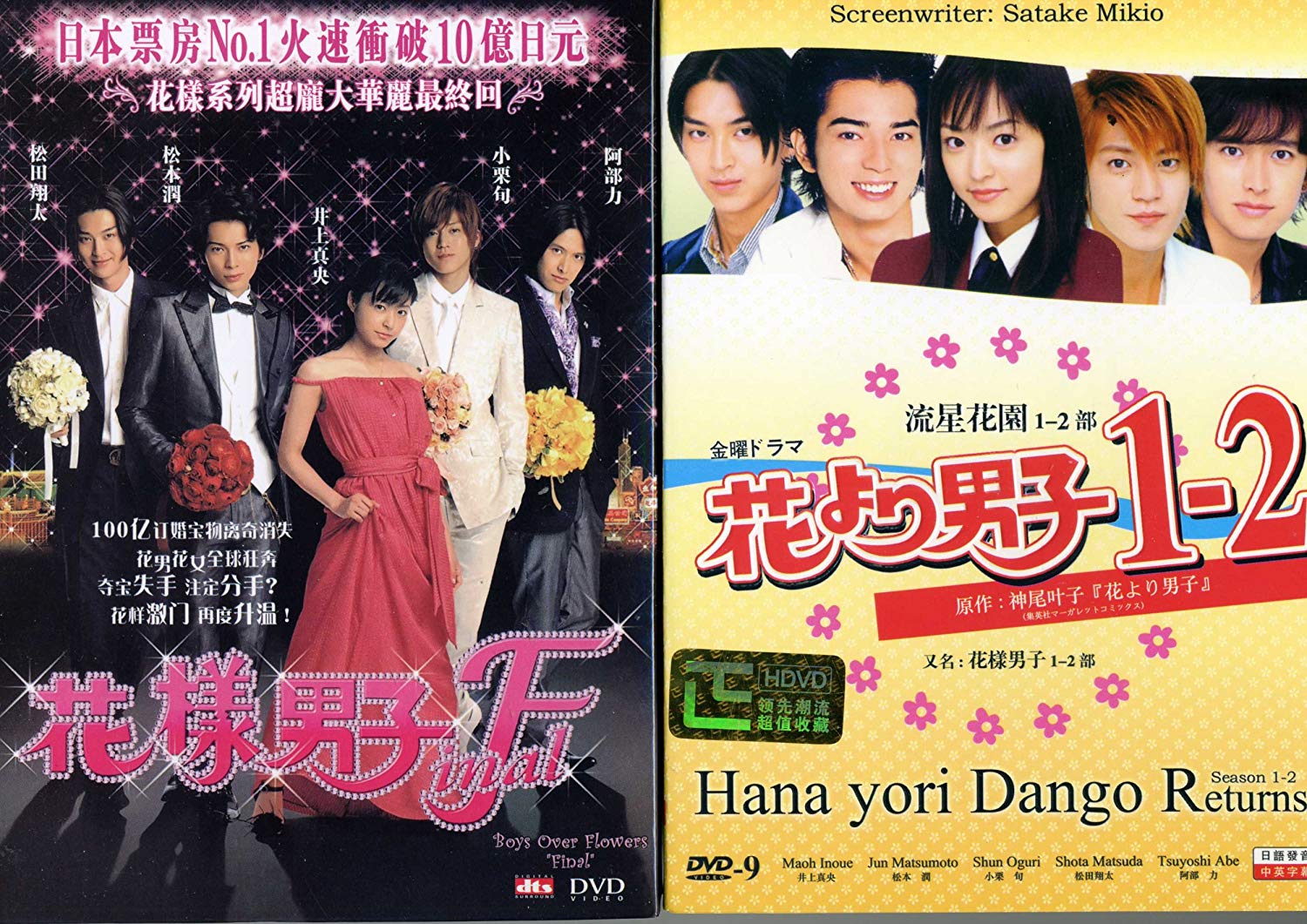 For anyone who likes doramas, Hana Yori Dango is a classic that cannot be missed on any list! It has its origin in a manga with the same name, and it was the success of sales and audience at the time.
Makino Tsukushi is the only middle-class student without many financial resources who studies at Eitoku Gakuen School, a prestigious and exclusive school only for the richest and most privileged families in the country. The school is ruled by the F4 or Flower Four, sons of Japan's wealthiest and most powerful tycoons: Nishikado Soujiro, a playboy who is the heir of a famous tea ceremony school; Mimasaka Akira, son of a member of the Japanese yakuza; Hanazawa Rui, the introverted son of a large company and the leader of the group Domyouji Tsukasa, heir of the Domyoji World Finance Group. The F4 bully students who dislike only because of fun or boredom until they leave school.
Because of his social status and because she can't stand the superficiality of his classmates, Makino doesn't have many friends at school. One day his best and only friend in the school gets into trouble with the F4, and Makino goes out to defend her, antagonizing Domyouji. But the situation takes an unexpected turn when Domyouji falls in love with Tsukino after she punches him.
In 2018, a drama called Hana Nochi Hare: Hanadan Next Season came out, which is the continuation of Hana Yori Dango, and it happens ten years after the story of Makino and Domyouji. Both dramas are based on the mangas of Kamio Yoko, which with Hana Yori Dando got to be the best selling Shojo story of all time.
Tatta Hitotsu no Koi
(Just One Love)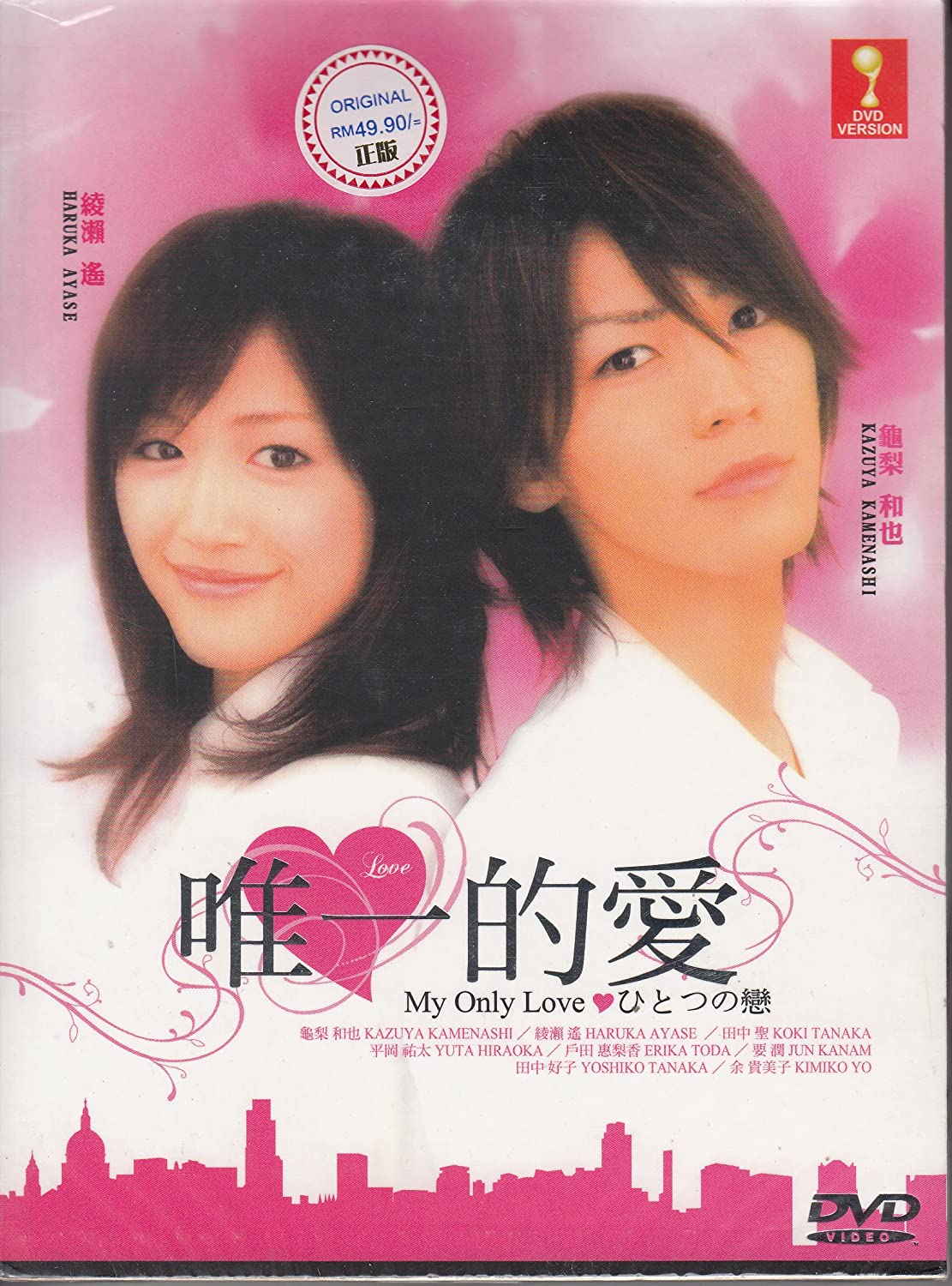 For me, Tatta Hitotsu no Koi was one of the first dramas I saw, and although it is old, I think it is still beautiful (although perhaps a little cheesy). It isn't as famous as Hana Yori Dango, but I also consider it a classic.
Tatta Hitotsu no Koi is the typical story of a poor girl and a rich man (like Hana Yori Dango) but in reverse. Hiroto Kanzaki is a young man for whom life hasn't made it easy. His father committed suicide a few years ago due to financial problems, and Hiroto had to abandon his dream of becoming a professional baseball player and take over his family and family business. But even though Hiroto and his loyal employees work hard to get the business, a boat repair shop, afloat, the company remains on the brink of bankruptcy. As if that wasn't harsh enough, Hiroto's little brother is very ill, and his mother is addicted to alcohol and has psychological problems.
One day Hiroto and his two best friends, Kou Kusano and Ayuta Ozawa, who also have hard lives and not much money, meet Nao Tsukioka and Yuko Motomiya, two girls who come from rich families. Hiroto and Nao fall in love almost from the first moment, but things will not be easy for them due to their class differences and their families.
Tatta Hitotsu no Koi was filmed in Yokohama, near Tokyo. So after watching the drama I recommend you visit the city to see the places that appear.
Itazura Na Kiss 〜Love in TOKYO
(Mischievous Kiss Love in Tokyo)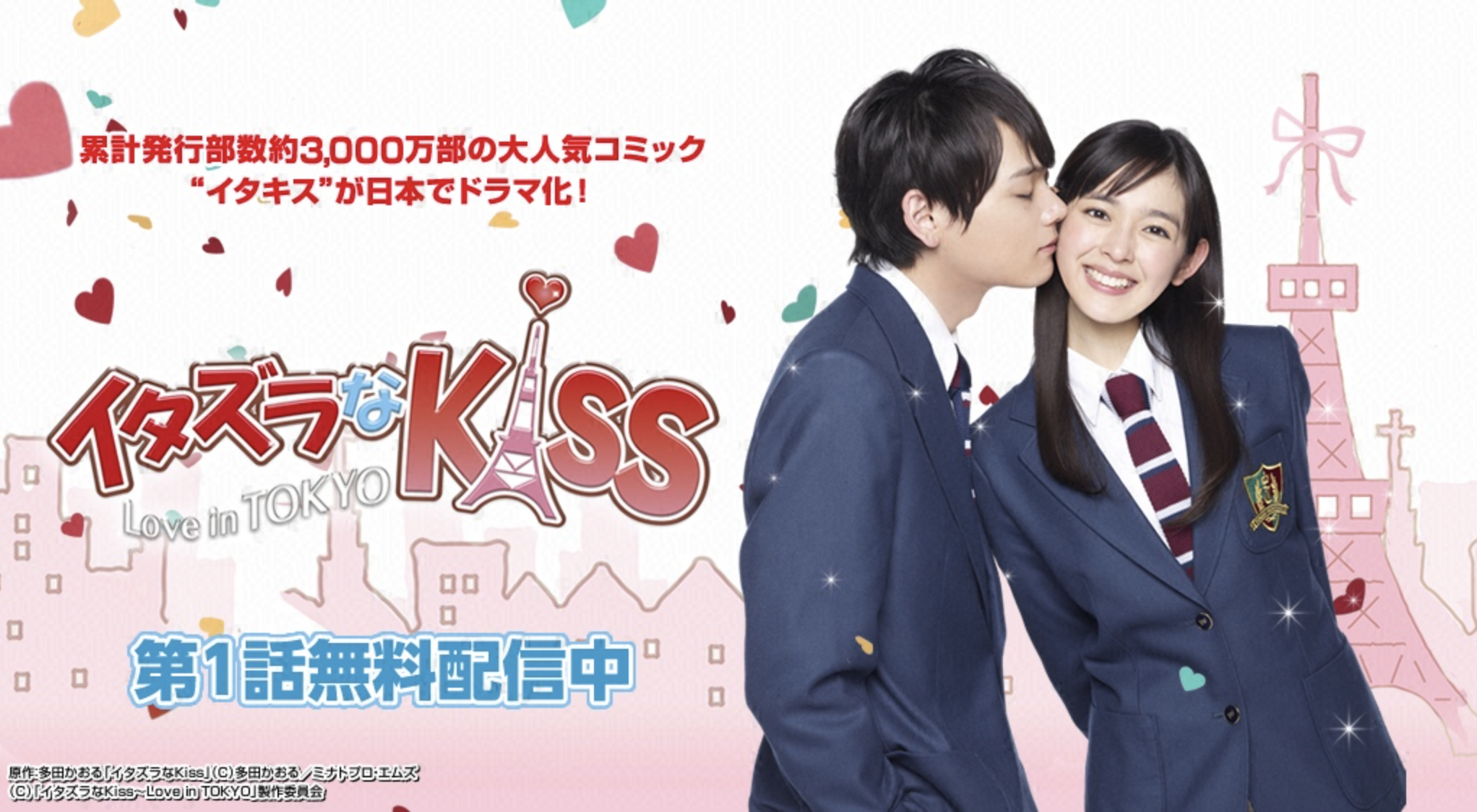 Itazura Na Kiss is one of the most popular Japanese romantic dramas in recent years. Based on the also popular manga with the same name.
The story begins the day that high school student Aihara Kotoko gives a love letter to her high school classmate Irie Naoki. But Naoki rejects her, without even accepting the letter. As everything happens at the main door of the institute, rumors of what has happened immediately spread and Kotoko receives the ridicule of her classmates. The Tounan institute where they both go separates their students into different classes depending on their exam scores, being class A the one with the best score and class F the one with the worst score. Naoki is number one in class A, with an IQ of 200. Besides being smart, he is handsome, so he is very popular with girls, but he has a grumpy character and has never shown interest in girls. On the other hand Kotoko goes to class F, so it's impossible for Naoki to like someone like her.
In case things couldn't get worse for Kotoko, a few days later she and her father are about to finally move into their own house when suddenly a meteorite breaks the house. Her father's best childhood friend, a wealthy businessman, offers to come live at his house… but it ends up turning out that Kotoko's father's best childhood friend is Naoki's father! Now Kotoko has to live with the boy who has publicly rejected her and who thinks she is stupid. Will the coexistence make Naoki see Kotoko differently?
(From Five to Nine)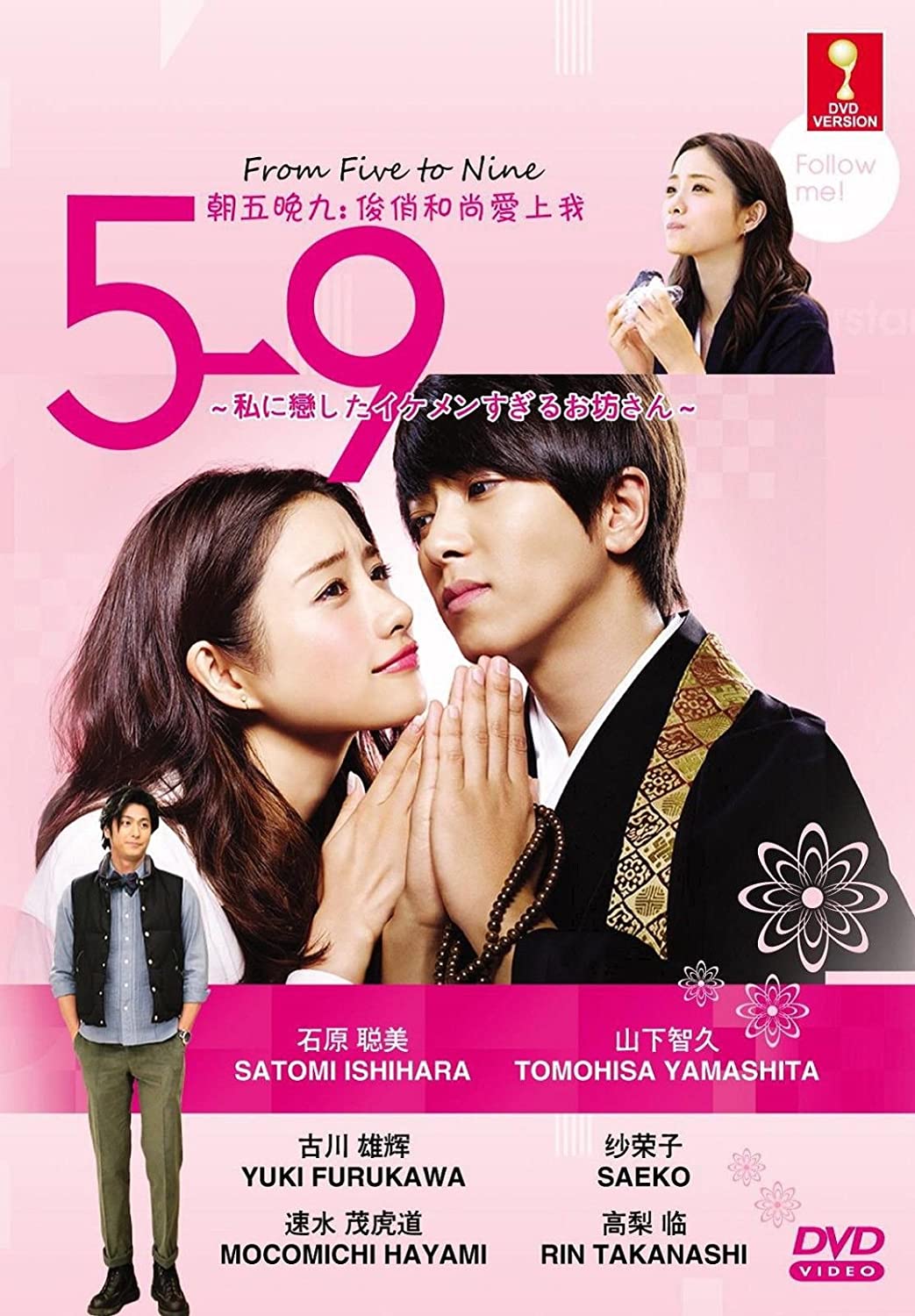 Sakuraba Junko works as a teacher at an English school and dreams of going to live in New York. Although she has never visited New York, Junko knows everything about the city since she spent years reading and seeing everything she finds about the Big City. While she lives with her parents, she works hard and saves to fulfill that dream, but it seems like an unattainable dream at the moment. Also, Junko is about to turn 29 and has no luck in her love life either.
The drama begins with Junko and her family attending a funeral. Given the way the Japanese have to sit during funerals, Junko's feet fall asleep and when she has to go to pay her respects she accidentally falls crashing down, dropping the bowl of ashes on the head of Hoshikawa Takane, a really attractive monk who was offering his services at the funeral.
Days later, Junko's family tells her to go celebrate her birthday together, which will be in a few days. But to Junko's surprise, when she arrives at the restaurant where she was supposed to meet her family, who is there is Takane, who proposes to her!
Good Morning ☆ Call

Good Morning Call is a series co-produced by Fuji TV and Netflix that aired in 2016. It's one of the first Japanese romantic dramas produced (co-produced) by Netflix. The protagonists of this story are Yoshikawa Nao and Uehara Hisashi, two high school students. But although they study at the same institute, Nao and Hisashi aren't friends and hardly have contact. Hisashi is considered one of the three most handsome boys in high school, but he has an unsympathetic character.
In her last year of high school, Nao's parents move to the family farm in the countryside. So that Nao can continue living in the city and finish high school there, her parents rent an apartment for her. But the same day that Nao moves into her new apartment shortly after, Hisashi walks through the door with her own keys. They are both very surprised, and discover that the real estate agency rented the same apartment to both of them but separately. They try to call the real estate agency, but it doesn't answer. They have been scammed.
They manage to talk to the owner of the apartment, but realize that if one of them leaves the apartment, the other will not be able to pay the rent. The rent was very cheap, because it was divided in two. So in the end they decide that they are going to be roommates, but that they will keep it a secret at the institute.
As you can see, the plot has certain similarities with Itazura na Kiss. In recent years in Japan the dramas of two people (usually a boy and a girl) who for different reasons are forced to live together seem to have become a trend.
For more info about Japanese drama, series, movies and actors check these articles below, too!
▽Related Articles▽
▼Editor's Picks▼
---