8 Best Things To Do in Tochigi City
Top things to do in Tochigi City: Experience both City and Nature in one place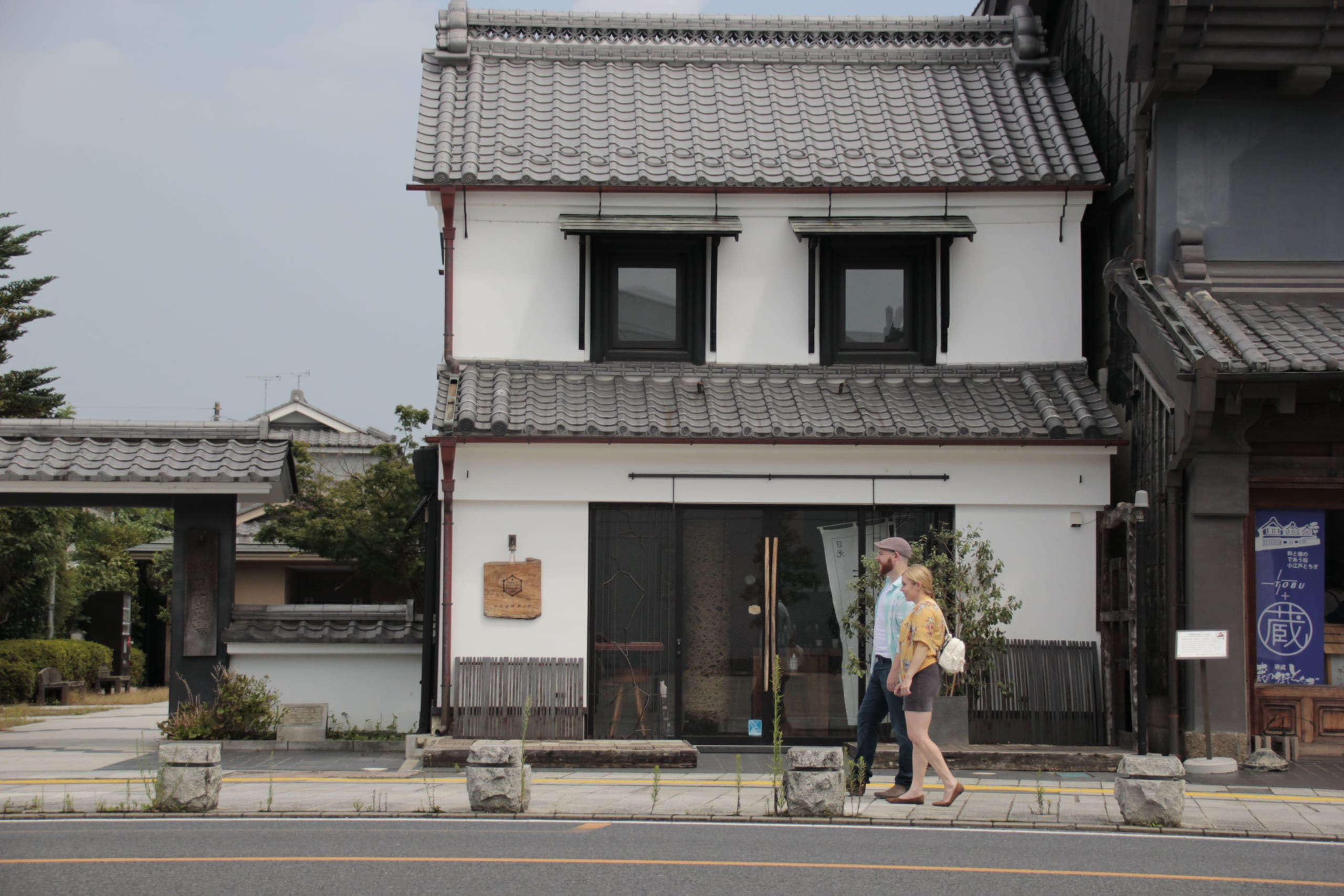 Sometimes when trying to decide what to explore next in Japan I find it difficult to choose between a city or town versus the great outdoors.
How can you choose between the two when both have so many perks to them?! Japan has quite a few towns that are capable of satisfying both desires, but none of them do it quite like Tochigi City.
In Tochigi City you're treated to a perfect blend of old Japan with a modern twist, and breathtaking nature sprinkled in. I recently visited this Japanese gem, and for your quick reference, here are my top 5 things you must see when visiting Tochigi City.
---
1. 2 Words: Coffee. Shops.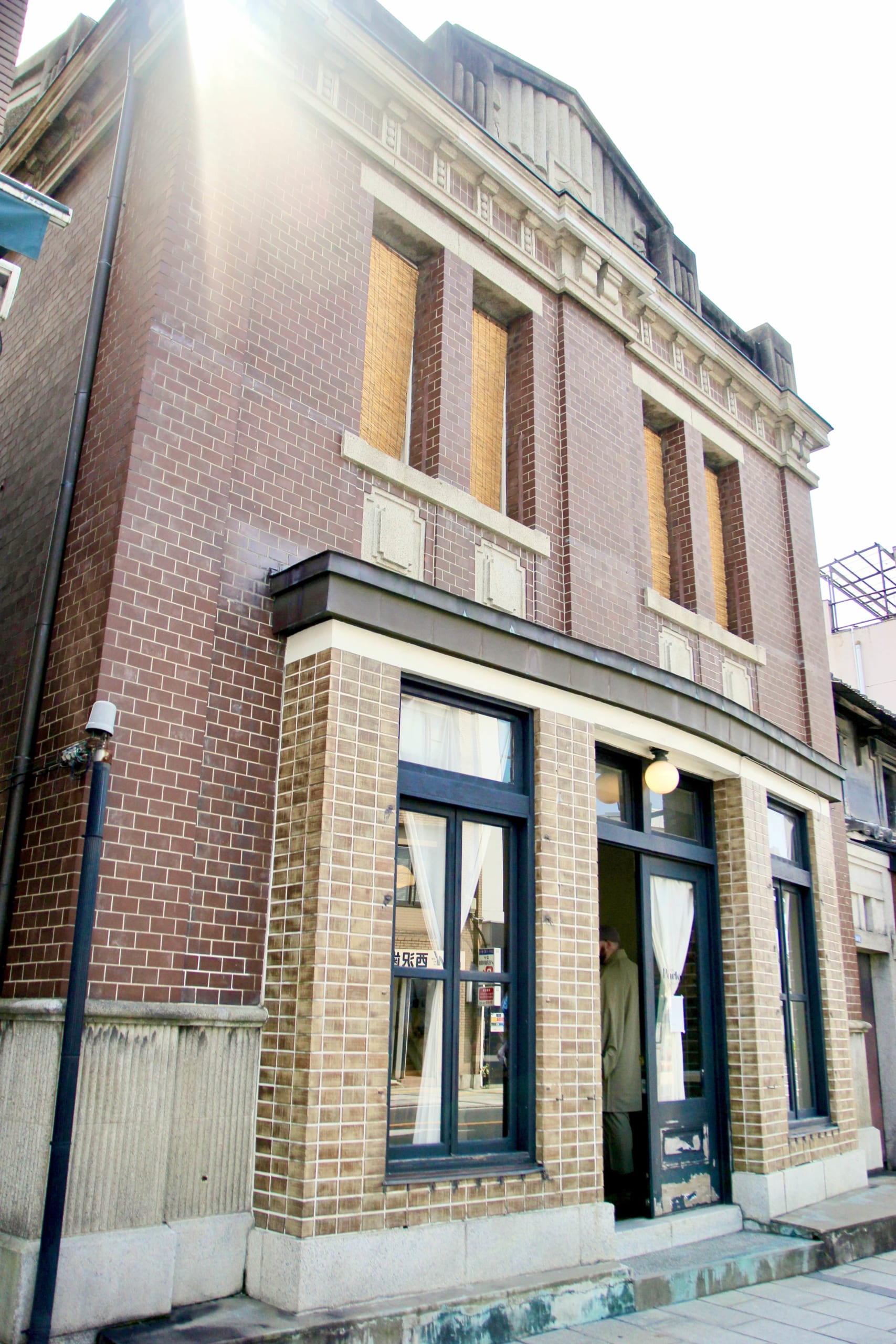 Are you like me and are a fan of coffee? Do you consider yourself a coffee connoisseur or do you just really enjoy coffee? Either way, Tochigi City is more than capable of satisfying your caffeine fix and helping you channel your inner Lorelai.
There are over 50 artisan coffee shops located here that one could almost call it the coffee capital of Japan. Each one possesses its own blend of uniqueness and character. How do you choose which one to go to? I'm sure you can come up with over 50 different reasons why you need coffee (especially if you have kids). Though, if you must have a personal recommendation I highly recommend a coffee shop called Parlour.
Located off the main drag in the middle of town, this coffee shop has the smooth, rich flavor that instantly makes you feel like you're home. Not only that, in the back of the building there is a quiet, traditional Japanese garden with a traditional tatami room from which to view it. When I say this place is quiet, I mean it is so tranquil back there you forget you're in the middle of a city and you feel completely at peace. If I lived in Tochigi City this would be my daily place to go.
You can find Parlour here, and their website here.
2. Kimono Renting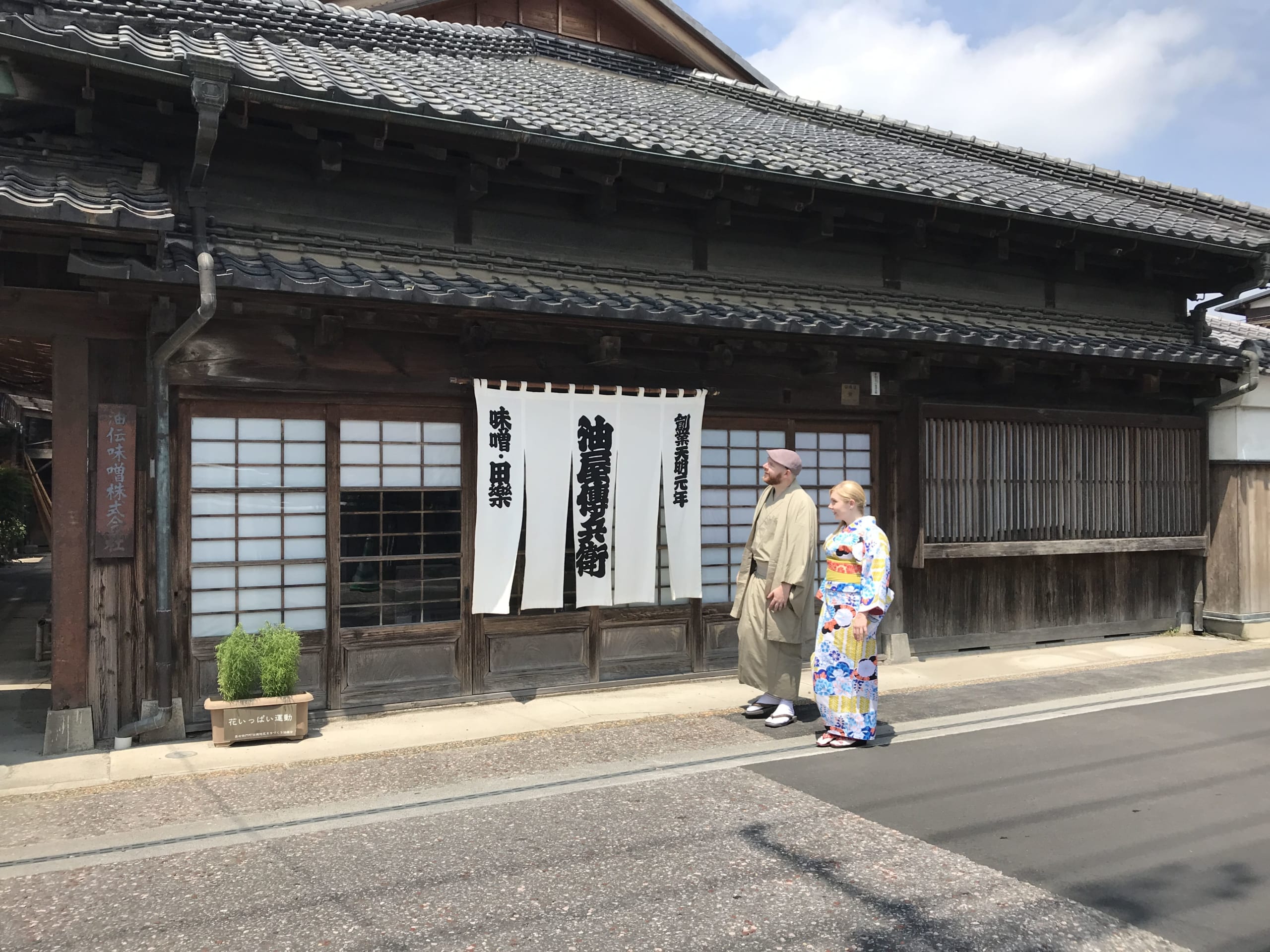 When first booking your trip to Japan, how much did you dream of wearing a beautiful kimono during your stay? Tochigi City can make that dream come true!
You can rent your own beautiful kimono for the entire day while you promenade around the old buildings, beautiful gardens, and coffee shops. You'll be the envy of everyone you know back home!
It took around 45 minutes for me to be helped into my kimono. It is quite an intricate process during which the staff were happy in explaining to me kimono history. Which was a good thing because I started getting confused as to what goes where in the middle of the process. Finally situated in my kimono, walking the streets and gardens in my kimono made me feel more connected to my stay in Japan more than any of my other experiences.
To find out locations and booking information, contact the Tochigi City Tourism office, located here. The staff are super friendly and will be happy to help you find a list of places in Tochigi City to get your kimono on.
3. Kimono Earrings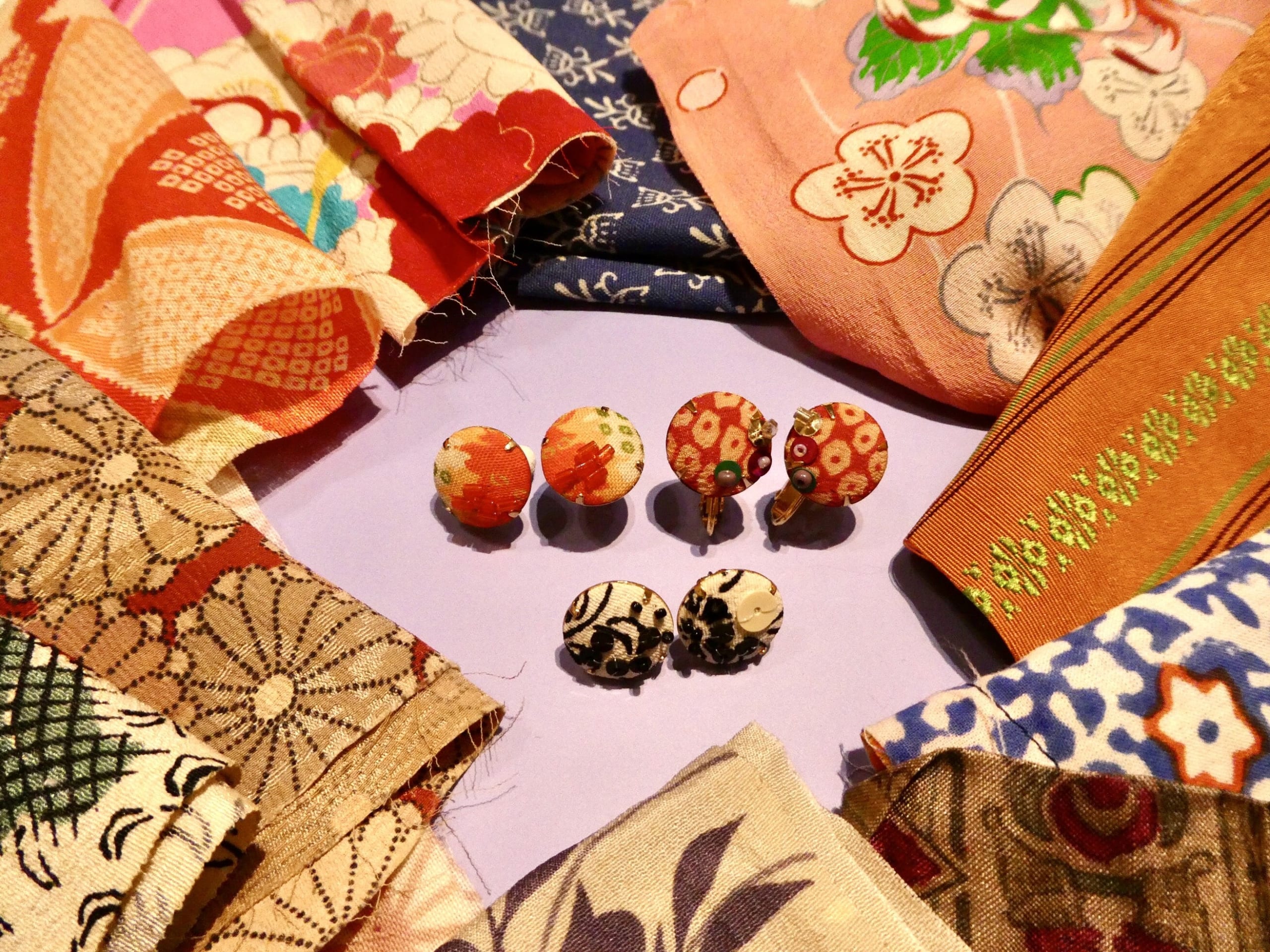 After wearing my kimono all day I desperately wished I could afford my own, however, my wallet was telling me otherwise. Unfortunately, owning a kimono for yourself costs quite a pretty yen in Japan, but don't fret my dear reader! I found another little shop in Tochigi City where you can still take home a piece of your experience by making your own unique set of kimono earrings!
At 'Lydie Tells A Small Lie', you can make your own kimono earrings with vintage kimono fabric and vintage beads from local warehouses. The shopkeeper will guide you through the process, either in Japanese or English, and will also give you a short, easy lesson in sewing. Talk about learning something new every day. It's okay if you have little to no experience in sewing. I didn't, and I found the task not as intimidating as it sounds.
Now, I have my own pair of kimono earrings that I made myself in Japan that I will treasure my entire life. What more could a girl ask for?
Here is the booking link, so you can make some time handcrafting your perfect souvenir from this historic region.
4. Uzuma River Boat Ride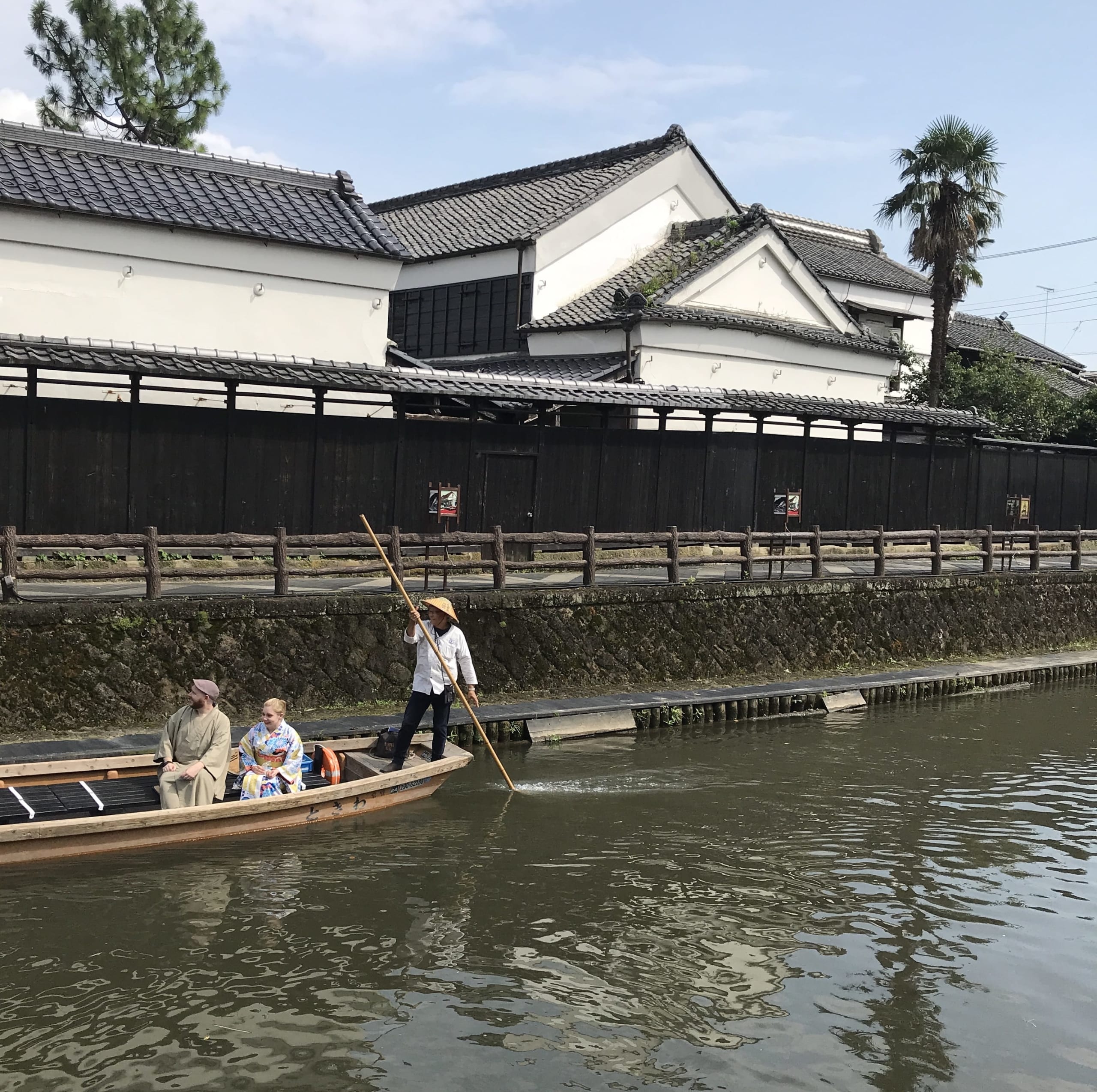 Back in the day, Tochigi City was once a popular merchant town that supplied many different goods to Edo (you may know it as Tokyo these days) and other cities during the Edo Period (1600-1868). The towns folk of Tochigi City would mainly use the Uzuma River to transport their goods.
Once a river full of the hustle and bustle of trading life, today it is now a peaceful river where one can enjoy its beauty and the 100 year old buildings that still stand.
You can take a boat ride on the Uzuma River with a local boatman and enjoy a rare view of ancient Japan while being serenaded with a traditional song. Day rides are offered and are an excellent way to experience a unique view of the city. The boatman speaks simple English and an English sign is available when buying your ticket.
Ticket booth located here.
There are also plenty of fun photo opportunities for you! I highly recommend donning a conical farmer's hat to enhance your experience.
Fun Fact: There are over 100,000 carp swimming in the Uzuma River! You can buy little bags of fish food to take with you on your ride so you can feed the little darlings.
5. Mount Ohira Hydrangea Festival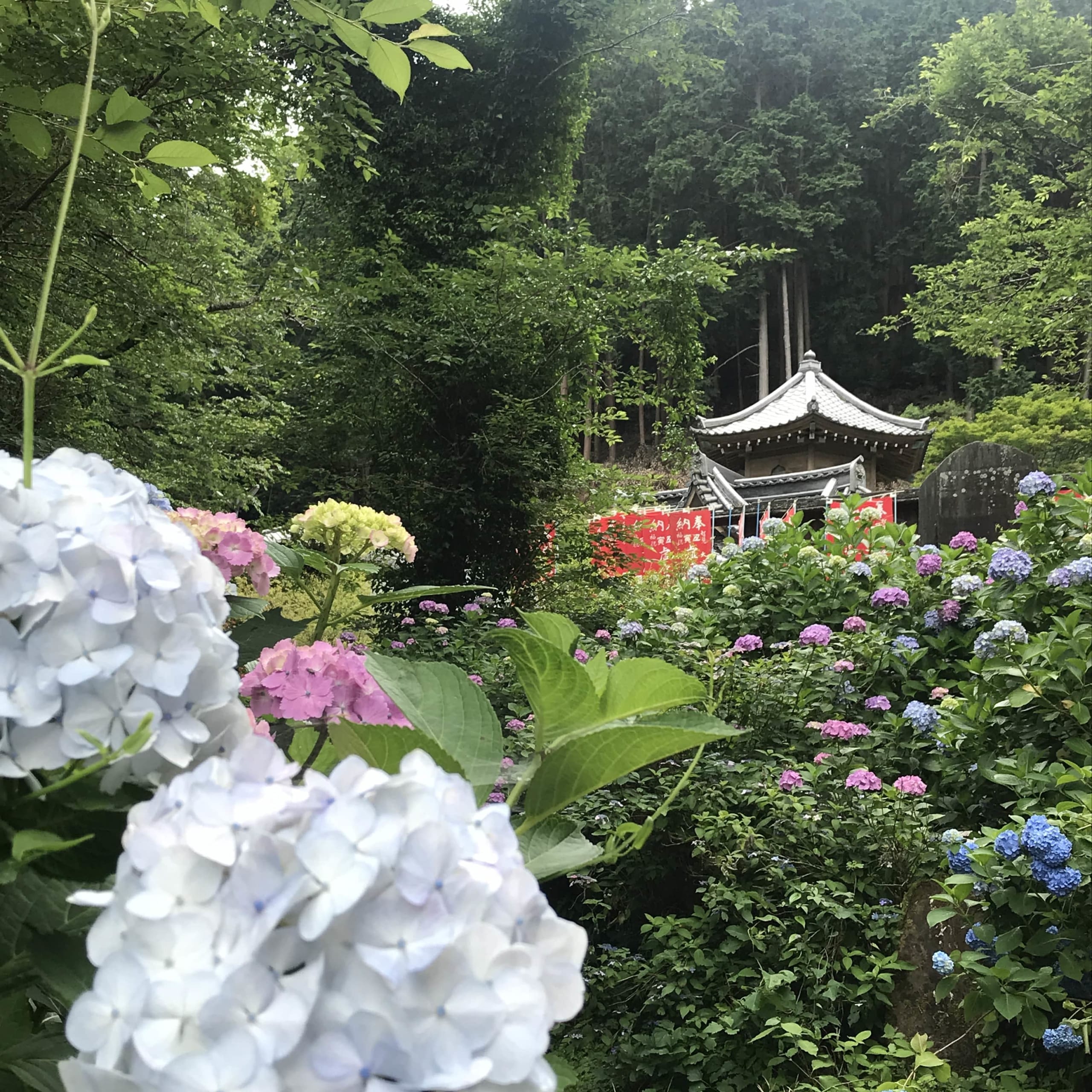 Remember I mentioned breathtaking nature? The Mount Ohira Hydrangea Festival, located here, is not one you want to miss. 1. It is free to all who enter (who doesn't love "free"?) and 2. It has the most gorgeous display of hydrangeas (or ajisai in Japanese) I've ever seen.
There's so many of them and so many different colors to admire and you are quite literally surrounded by their beauty! If you're like me, you will have a hard time choosing which vantage point is the best to capture it all because every new step you take or every corner you turn has a new view point you'll be inspired to capture. Now imagine walking around these beauties with your kimono on! You can view this wondrous sight in mid-June to early July.
Are you up for a challenge? There is a temple at the top of Mount Ohira, but to get there you must climb 1,000 steps! Actually, I wouldn't really call it a "challenge". The sights you see are so awe inspiring that you'll be up the 1,000 steps without realizing you did it. At the top you can enjoy the beautiful temple and visit various snack shops down the lane. I personally opted for an ice cream cone while taking in the splendid views.
I will say, It is true that hydrangea viewing falls during Japan's rainy season, but don't let rainy season put a damper on your plans! If you're feeling a bit adventurous and aren't afraid to get a bit wet you'll be met with some of the most beautiful and rare views hydrangea viewing can offer.
I have found that a lot of my most favorite views of Japan have been from standing in the rain, watching the mist float along my path, and filling my imagination with wonder and awe.
Visit Nearby Tokyo's website for more information on this fantastic festival.
6. Yokoyama Folk Museum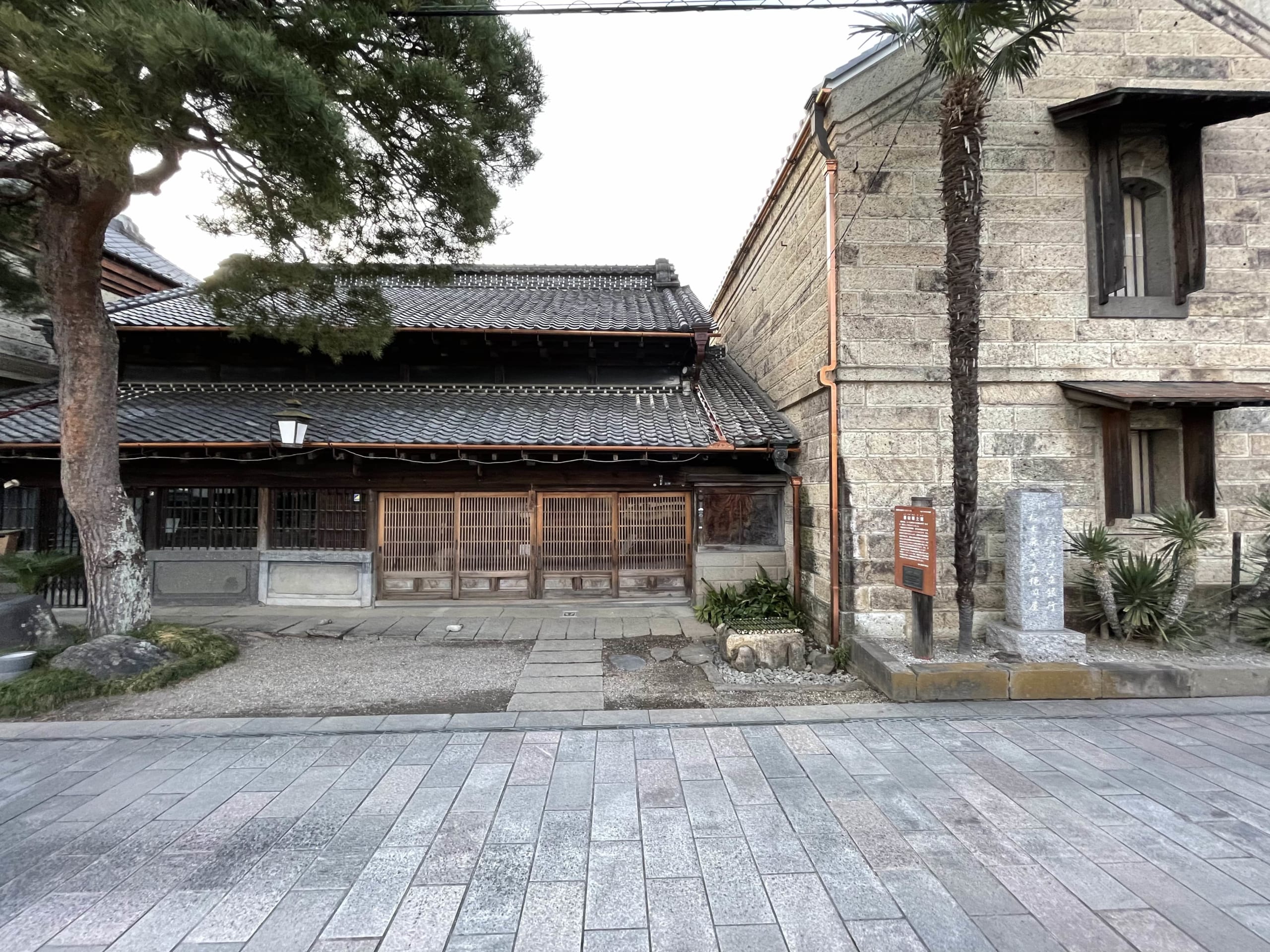 Located along the Uzuma River here, is Yokoyama Folk Museum. This beautiful building was originally run by the Yokoyama family who was both merchants and bankers.
One side of the store was used to sell hemp to merchants along the river and the other half was used as a bank for the area during the Meiji era (1868-1912). When the building was first built, it was made so strong enough to withstand any natural disaster. Given the typhoons and earthquakes that have repeatedly rocked Japan this building has proven its worth.
It is ¥300 for adults and children are free to enter. The facility has made multilingual videos and pamphlets for tourists so they may enjoy this slice of history that has stood the test of time.
7. The Art of Matcha Green Tea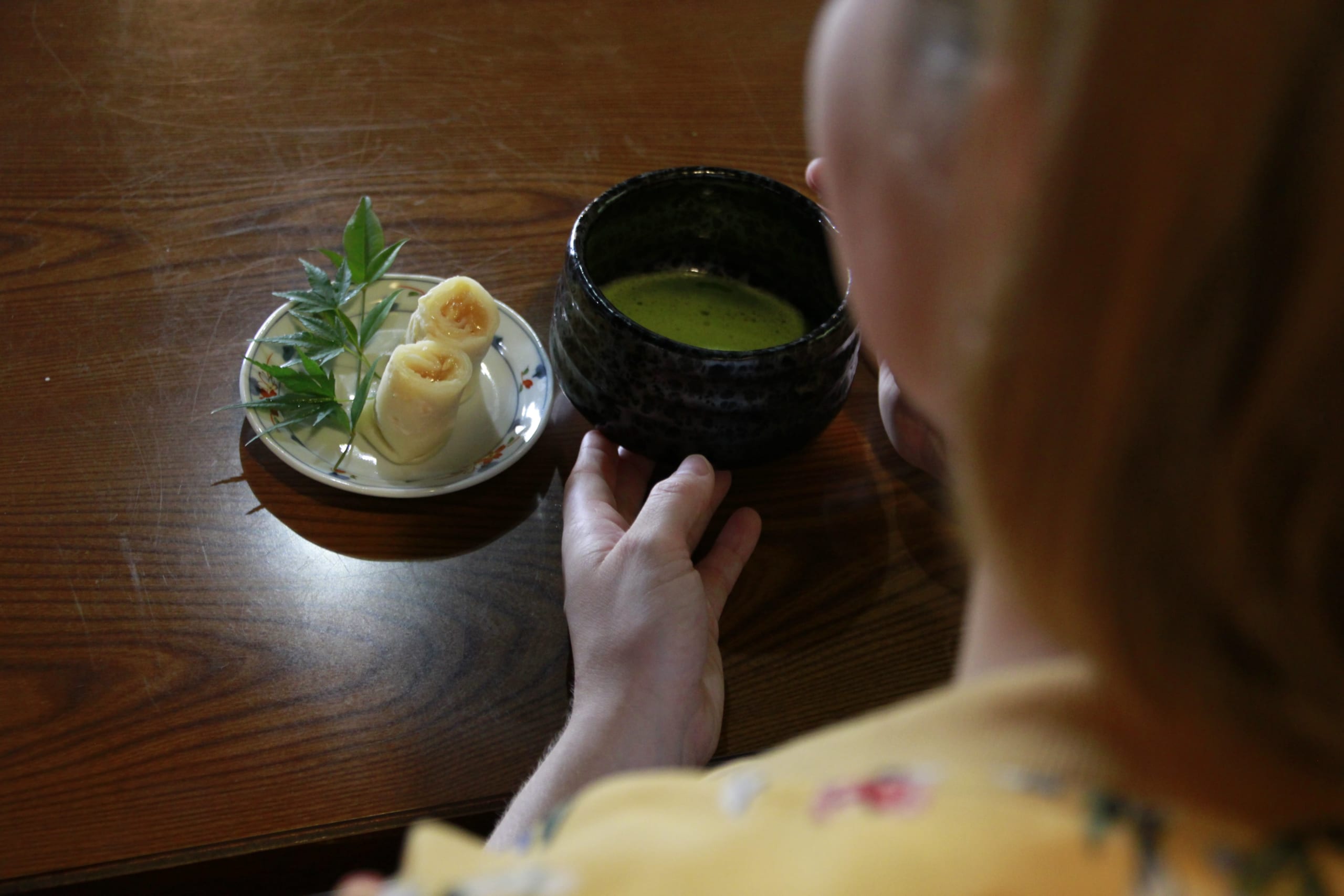 If you think you have had your fill of coffee for the time being and are looking for something else to satiate your palate, might I suggest matcha green tea?
Matcha is heavily famous in Japan and you can find it pretty much anywhere as a drink, bean paste flavor, or ice cream. However, if you've ever been curious about how to make it for your own future enjoyment at home I recommend heading over to Kanahan Inn where you can experience this famous Japanese tradition and learn the ancient art of making matcha.
As a bonus, the shop will also teach you how to make "Funoyaki", a Japanese traditional teacake that pairs perfectly with your matcha green tea. The shop is also allergy conscientious, so if you have a food allergy please let the staff know and they will be happy to accommodate.
Online booking is easy here.
8. Incense Making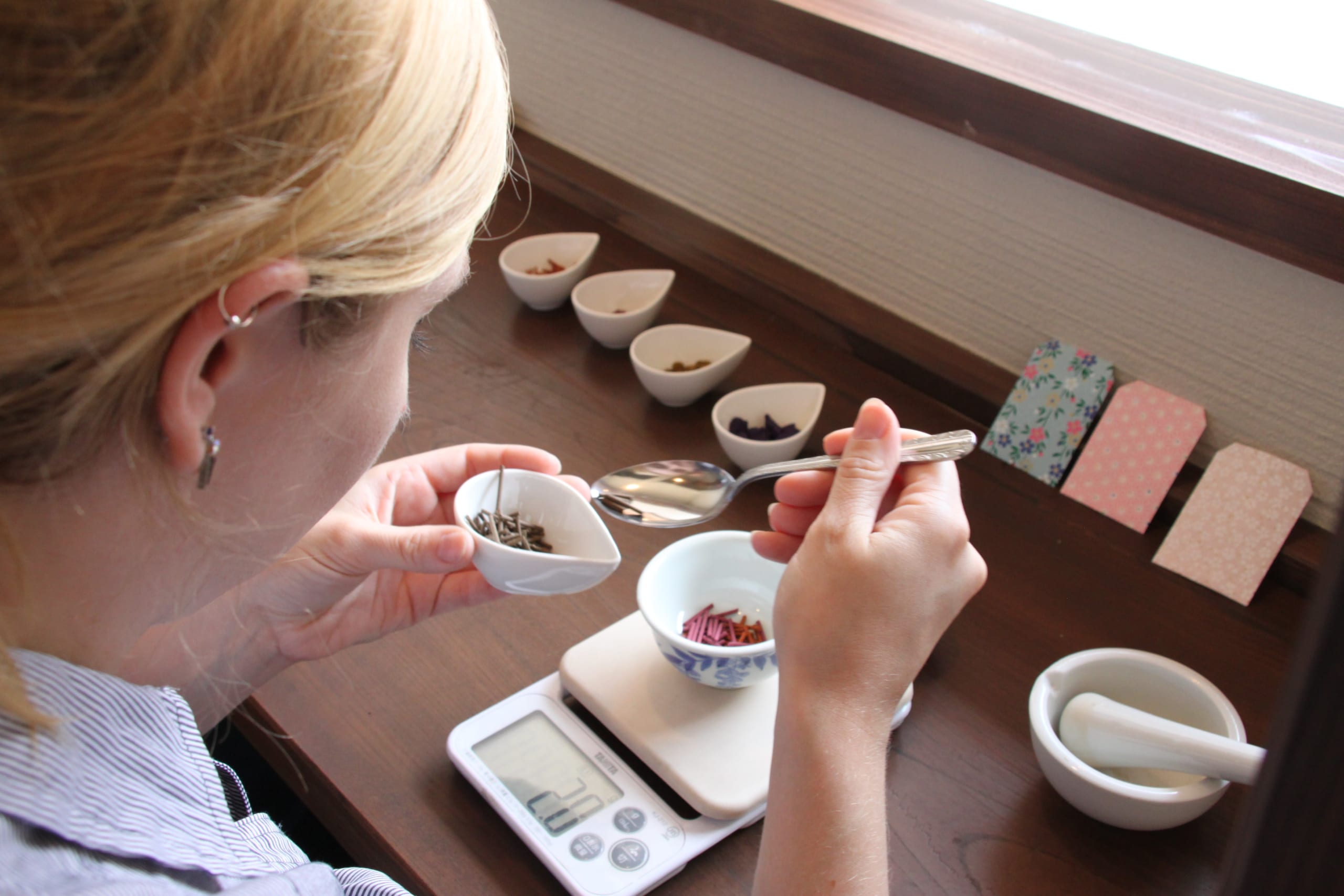 Incense is a popular item in Japan. You can smell it as you walk through temples, shops, even some homes. In Tochigi City, you have the opportunity to make your own incense as a unique souvenir for yourself or gift for a friend.
At a small shop called Ran to Tsuki you can make your own incense using only natural ingredients and place them in a unique paper pouch to take home. You have the option to choose one scent or mix various scents together to create your own special fragrance. I chose to mix various scents, because how can you only choose one, and while I was grinding my incense the shopkeeper, who was wearing a beautiful kimono, taught me the old traditions and history of incense in Japan.
The whole experience was quite relaxing and I can't wait to do it again.
You can book online here.
---
There you have it! The best things you can do in Tochigi City, and honestly this hardly covers half of it. I know you'll be able to find your own additional fun while exploring this wonderful place.
If you want more information about Tochigi city, check out Nearby Tokyo's Tochigi page.
Happy travels!
▽Related Articles▽
---