5 Must-Buy Affordable Japanese Makeup Products
Best Japanese makeup products by cheap cosmetics brands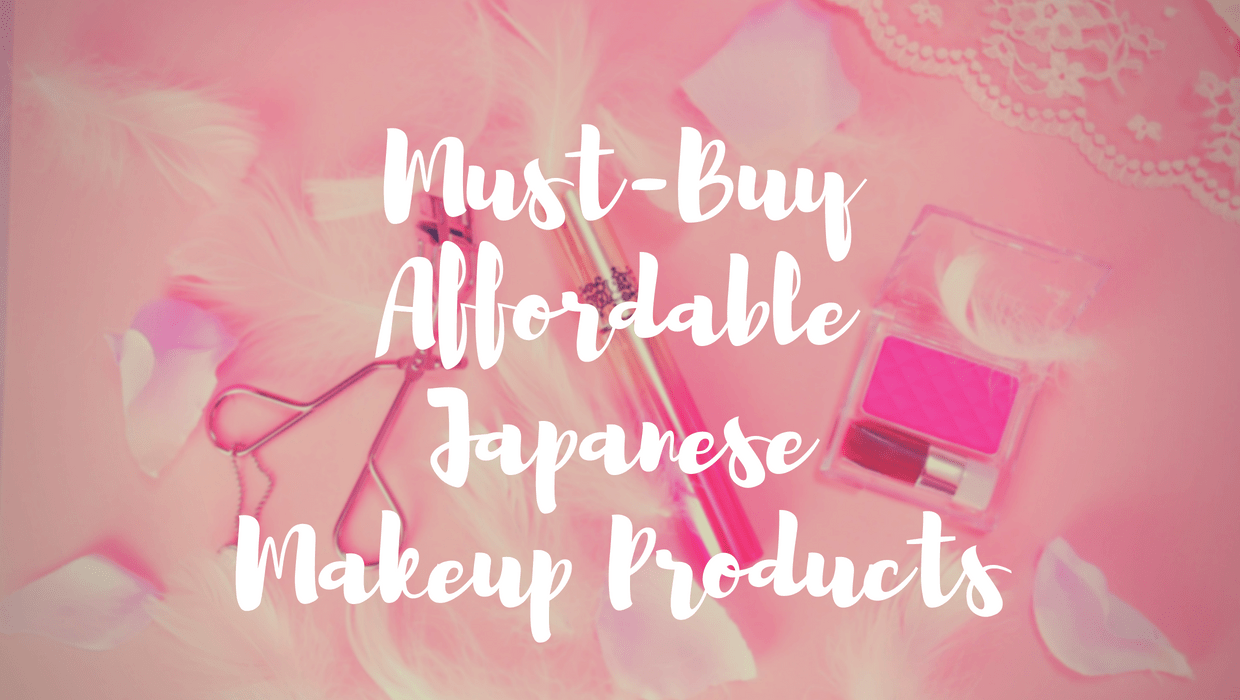 Japan is cosmetic paradise for girls! The beauty industry in Japan is huge and some of cosmetic brands are recognisable worldwide such as Shiseido and SK-II, which could be pretty pricey. But there are numerous skincare/make-up products sold with various price range and the inexpensive cosmetics in Japan do not mean rubbish qualities.
Today, I'm going to introduce 5 top selling make-up products by popular "cheap" cosmetic brands which you can easily find them in any drugstores in Japan!
---
1. CANMAKE: CREAM CHEEK (¥580)
CANMAKE is a popular cosmetic brand known as "cute", "inexpensive" and "great quality". Despite the affordable price range, their products are really great value for quality. CANMAKE's best selling make-up product is "Cream Cheek" , which is gel type cream blush available in 7 colours at only 580 yen!
2. INTEGRATE: MINERAL WATERY FOUNDATION (¥1,300)
INTEGRATE is a affordable cosmetic range by the famous brand, Shiseido, popular among women in wide generations. Their "Mineral Watery Foundation" is one of top selling foundations in Japan. Although this once costs less than a half of other pricey branded foundations, it receives as good reviews as them! Available in 4 colours.
3. MAJOLICA MAJORCA: SHADOW CUSTOMIZE (¥540)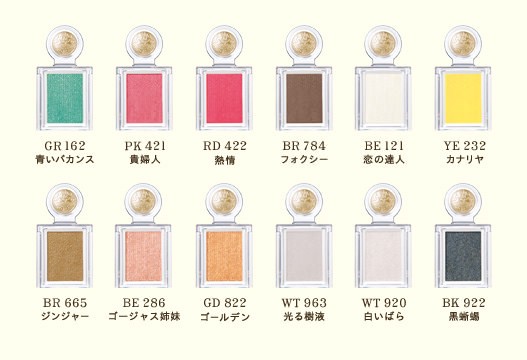 MAJOLICA MAJORCA is another affordable cosmetic range by Shiseido, and their cute antique look-like packages and make-up products in various colour range are hugely popular among young girls. Their best-selling eye shadow, "Shadow Customize" are sold in 12 colours only at 540 yen!
4. KATE: DESIGNING EYEBROW (¥1,200)
KATE is a make-up brand by the famous cosmetic company Kanebo, which is massively popular in Asian countries. KATE's top-selling eyebrow shadow "Designing eyebrow" is sold at 1,200 yen, comes in a palette with 3 colours, brush and small mirror, allows you to create natural shadow on the eyebrows.
5. Heroine Make: Long & Curl Mascara Super Water Proof (¥1,000)
Mascara industry in Japan is massive. There are hundreds of mascaras sold at drugstores around 1,000 yen and might be confusing to decide which one to get, so let's just remember this one. Heroine Make's "Long Curl Mascare Super Water Proof" is the best selling mascara for many years in Japan and their unique package is very easy to spot!
---
Did you enjoy my list?? Don't forget to save the link and add these items on your shopping list when you visit Japan 🙂
If you are into Japanese beauty products, you may like these articles below, too!
▽Related Articles▽
▼Editors Picks▼
---