Yonezawagyu Oki : Yonezawa Beef Restaurant in Tokyo
Yonezawagyu Oki Tokyo Station: Taste the Best Yonezawa Beef in Tokyo!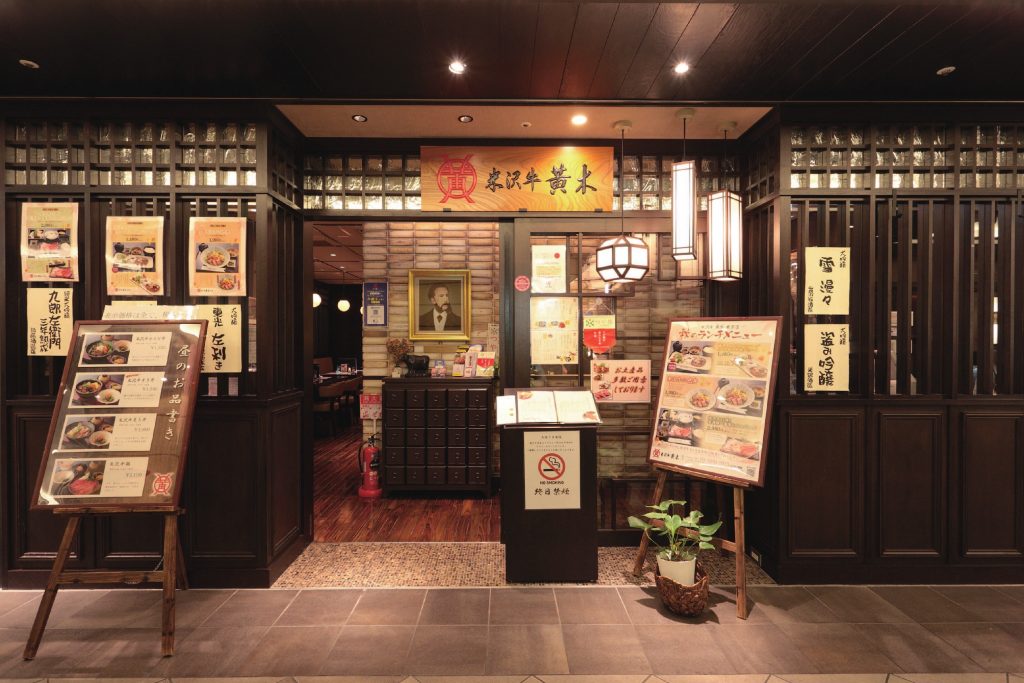 Yonezawa Beef (米沢牛) is a premium Wagyu Beef brand of Japanese black cattle which is raised in Yonezawa area in Yamagata Prefecture. Yonezawa Beef is often considered as one of the three greatest Wagyu Beefs in Japan along with Kobe Beef and Matsusaka Beef, which are two most famous Wagyu Beef brands. Yonezawa Beef might not be as recognizable as these two Wagyu brands since it's not served in many restaurants in Tokyo, but if you are a Wagyu beef fan, you should definitely try Yonezawa Beef.
Yonezawa Beef is known for its tenderness and the high quality marbling fat which is flavourful and melts in your mouth. The meat is recommended to eat as Steak, Hot Pot Dish (Shabu Shabu and Sukiyaki) or Yakiniku (Japanese style BBQ). In Tokyo, there is one restaurant which offers premium Yonezawa Beef dishes as well as authentic regional specialties from Yamagata Prefecture.
Yonezawagyu Oki (米沢牛黄木) is a long established meat company from Yonezawa City, Yamagata Prefecture, which is founded in 1923. The company has been dealing with the top quality Yonezawa Beef and the selected meat can be delivered across the country with online order. Oki now has two restaurants in Tokyo, where directly delivered Yonezawa Beef from the main store can be enjoyed as various dishes. One of them is located inside Tokyo Station, and it's very convenient to access while travelling in Tokyo.
Yonezawagyu Oki Tokyo Station is located at Kurobe Yokocho Alley in B1 floor of Tokyo Station. The traditional Japanese style restaurant has clean and sophisticated atmosphere with 42 seats including a private room.
There are a variety of dishes available on the menu, using top-quality Yonezawa Beef such as Steak with a choice of cut: Rump, Sirloin or Fillet and 2 significant hot pot dishes: Shabu Shabu and Sukiyaki. The unique and innovative, Yonezawa Beef Sushi is also available.
The beef dishes can be enjoyed with course, set meal or a la carte along with some of regional dishes from Yamagata Prefecture served with local ingredients such as rice and vegetables. The restaurant also offers a large selection of Sake which are also from Yamagata Prefecture.
For more affordable option, it's recommended to dine there during lunch time as special set meals are available with reasonable price. (from 11:00~16:00)
-Yonezawagyu Oki Tokyo Station Store (米沢牛黄木 東京駅店)
Access: Direct access from Tokyo Station Yaesu North Exit
Hours: 11:00~23:00 (Lunch 11:00~16:00)
Budget: Lunch 2,000~/Dinner 6,000 yen~
Genre: Japanese Cuisine, Steak, Shabu Shabu, Sukiyaki
Thanks for reading! Wanna check more places to taste delicious Wagyu Beef in Tokyo?? Then I'd recommend you to read these articles, too!
▽Related Articles▽
---