What to Buy at Tokyo Disneyland for Christmas 2018
Must-Buy Christmas Merchandise Collection at Tokyo Disneyland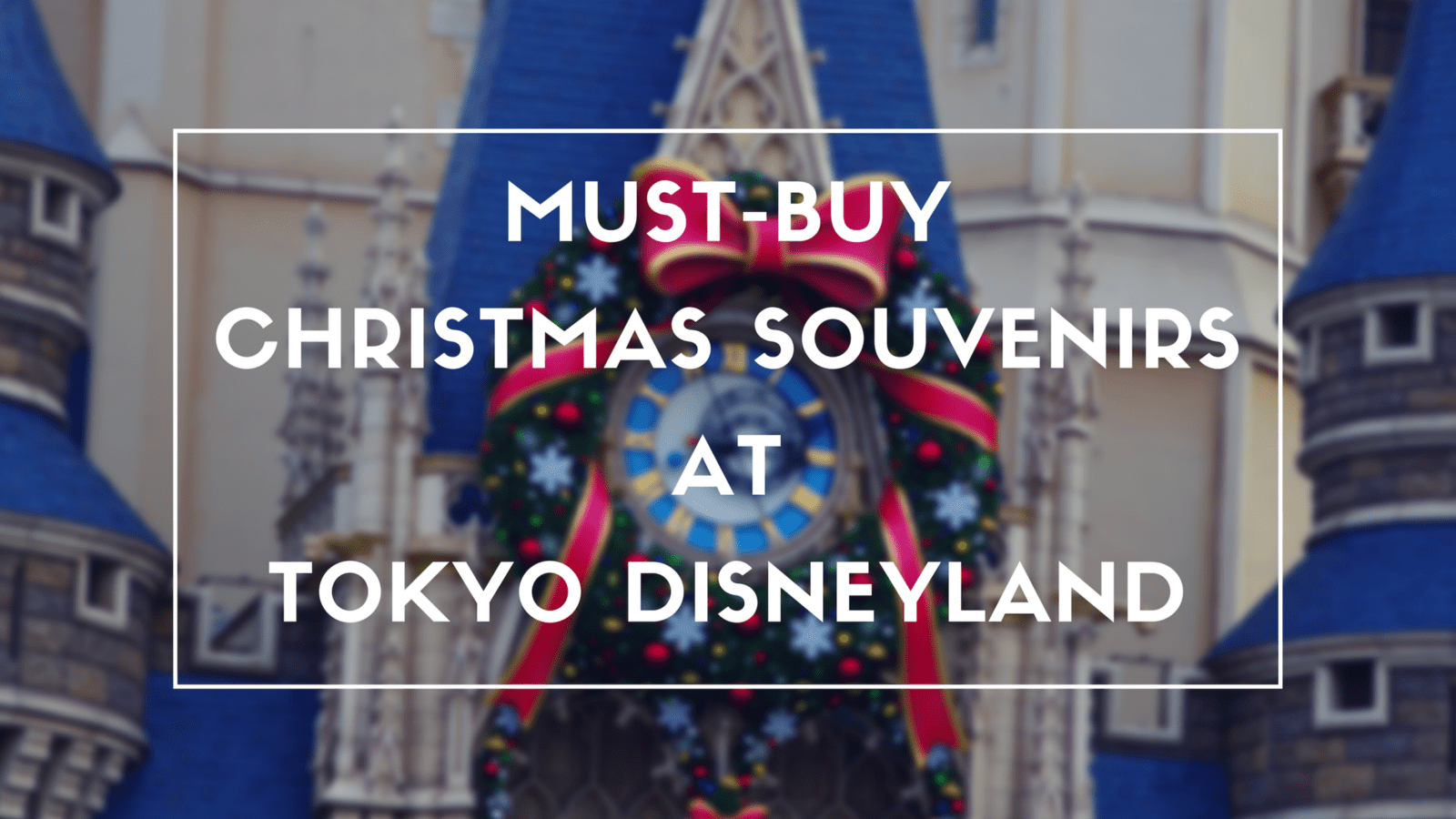 Tokyo Disneyland is a must-visit tourist attraction in Japan that has attracted millions visitors in past 35 years. Along with Tokyo Disney Sea, Tokyo Disney Resort (Tokyo Disneyland and Tokyo DisneySea) is one of the most visited amusement parks in the whole world.
Besides fun and thrilling rides and shows, the character merchandise collection is a huge attraction for visitors at Tokyo Disneyland. There are numbers of souvenir shops at the park offering a huge selection of adorable Disney character products including food, clothes, toys, accessories, and more. Along with the regular merchandise collections, there are also seasonal collections such as Easter, Halloween and Christmas that are only available limited time of the year.
Tokyo Disneyland is hosting a special Christmas event "Disney Christmas" from 8th November to 25 December 2018, which is arguably the most popular seasonal event of the year at the park, and the Christmas merchandise collection is available with a number of limited products. Today, I'd like to introduce some of cute and festive items from Tokyo Disneyland Christmas merchandise collection that you should definitely buy for 2018 Christmas!
1. Christmas Plush Toy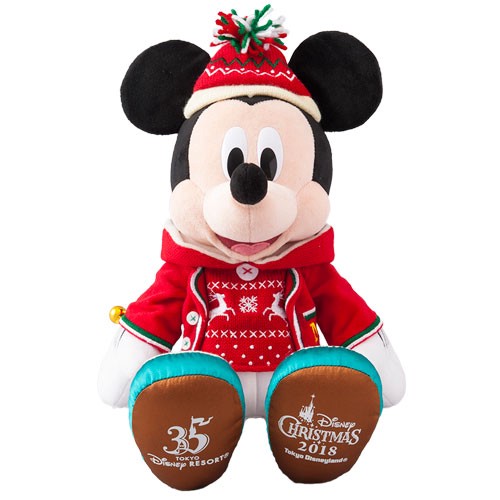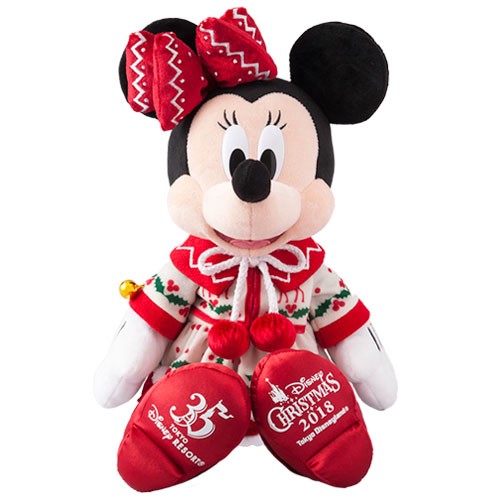 Adorable characters plush toys are top selling souvenir items at the park all year around, but during Christmas season, the characters are dressed in jolly Christmas costumes which are designed only for 2018 Christmas season!
Price: 4,800 yen (tax included)
2. Christmas Plush Toy Wristband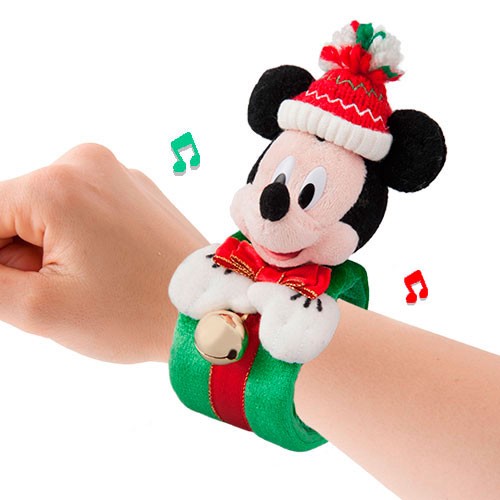 The plush toy wristband is a newly released Christmas product this year, and it's a perfect item to enjoy the special parade which is held at the park during Christmas season. The band is attached with a bell that makes a festive sound of Christmas 🙂
Price: 1,500 yen (tax included)
3. Christmas Assorted Sweets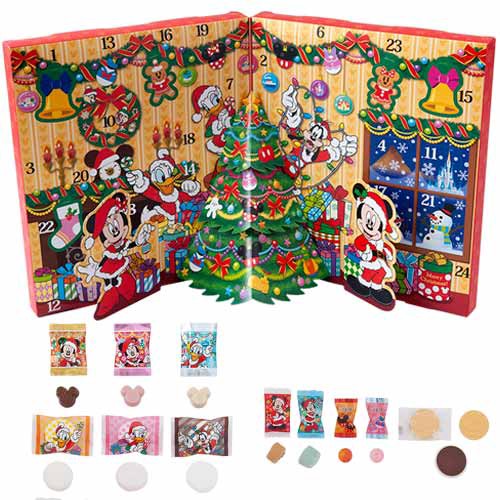 Get ready to countdown for Christmas! Assorted sweets (chocolate, candy, marshmallow) are boxed in a Christmas themed box which can be used for an advent calendar.
Price: 1,500 yen (tax included)
4. Christmas Hand Cream Set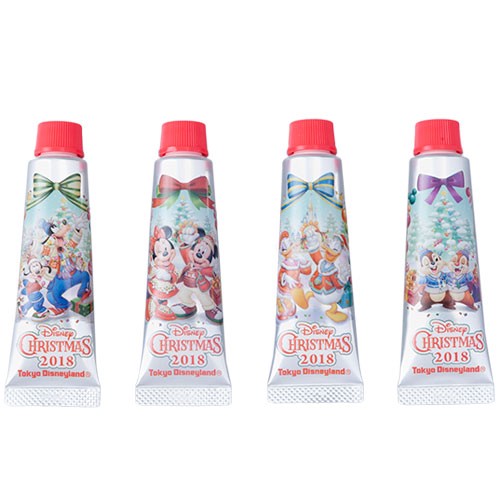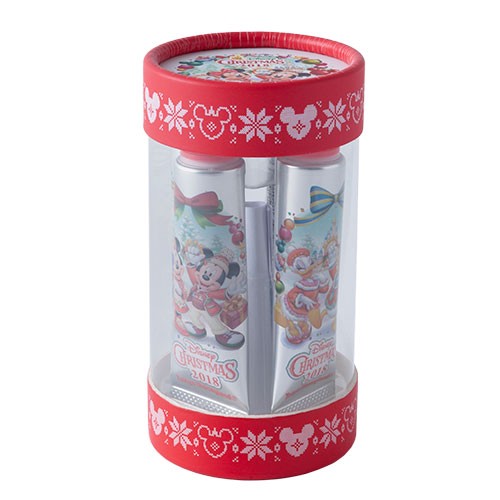 Perfect winter gift for ladies! The set of 4 hand creams comes with 4 different packages and flavours: American Cherry, Lemon, Cassis, Grapefruits.
Price: 1,600 yen (tax included)
5. Christmas Mug with a Lid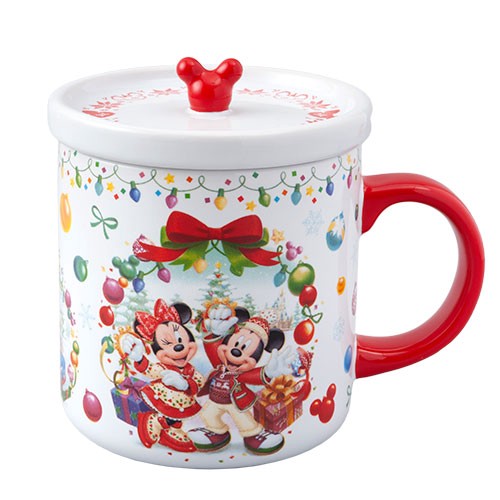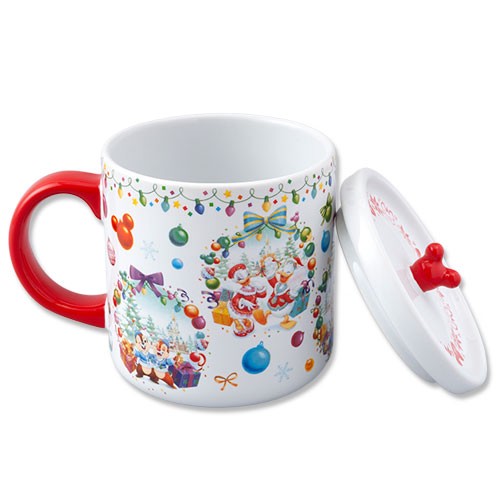 The Christmas mug is printed with cute and festive Disney characters, and comes with a lid that keeps hot drinks nice and warm!
Price: 1,700 yen (tax included)
6. Illumination Light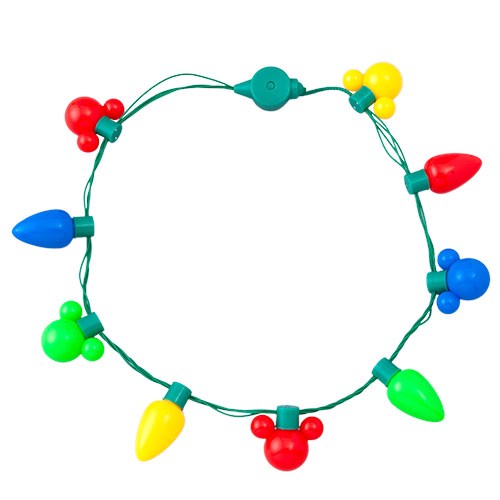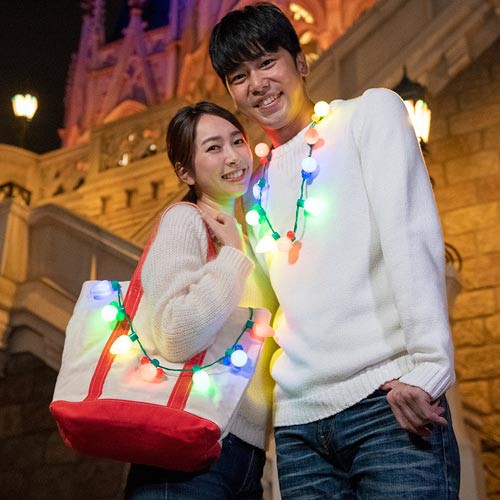 The cute and colourful Mickey Mouse shaped illumination lights can be worn at the park during night or use as a Christmas ornaments at home! The strings can be connected together and make longer, too.
Price: 1,800 yen (tax included)
7. Lip Cream Set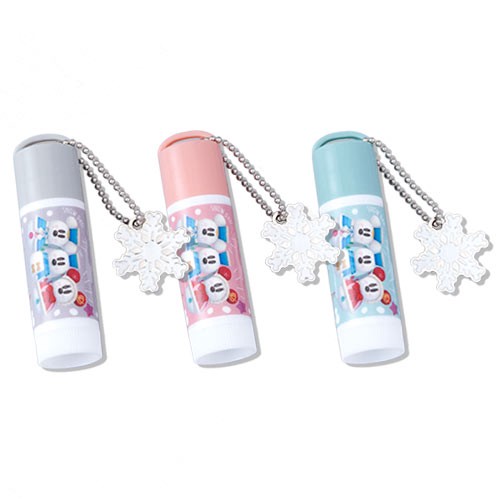 Another winter must-have beauty item with an adorable Snosnow collection which is only available during winter. The set of lip creams comes with 3 flavours: Grapefruits, Raspberry, Lychee.
Price: 2,000 yen (tax included)
8. Christmas Postcard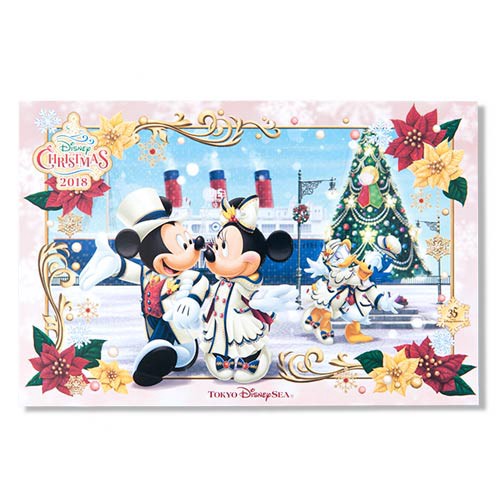 A perfect product for Christmas greetings! The festive Christmas postcard with lovable Disney characters is an ideal add-on to your Christmas gifts 🙂
Price: 200 yen (tax included)
9. Blanket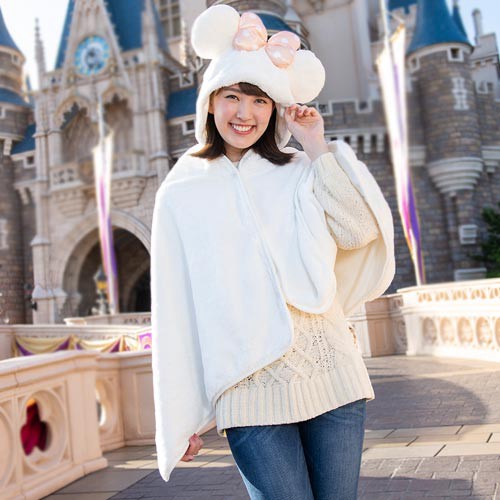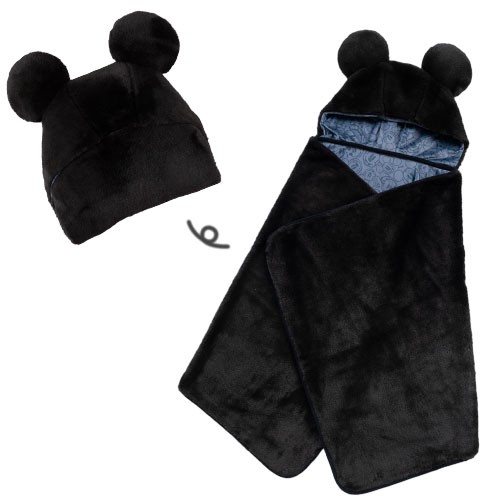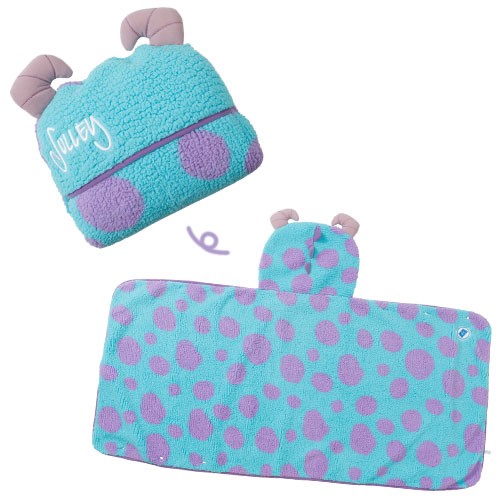 Beat the cold weather while playing at the park with these warm, fluffy and super cute blankets! You can use them as cushions when you fold them up 🙂
Price: 4,200 yen (tax included)
10. Fluffy Cap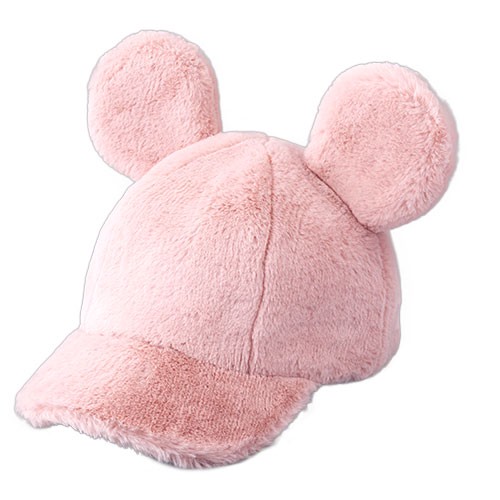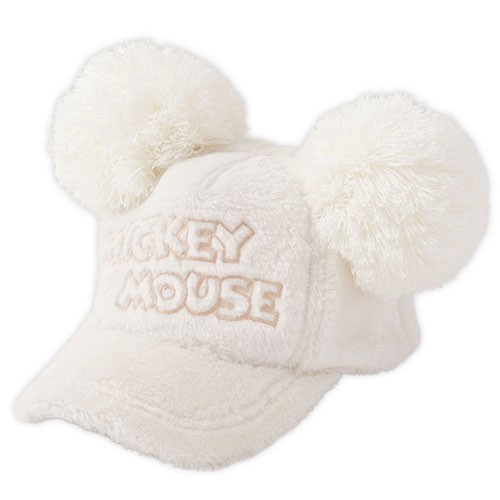 Head accessories are one of must-haves to maximize your full fun day at Tokyo Disneyland! Get the warm and fluffy caps to stay warm but look super cute and wintery 😉
Price (left to right): 2,800 yen/ 3,300 yen (tax included)
Copyright:
©Disney
©Disney. Based on the "Winnie The Pooh" works by A.A.Milne and E.H.Shepard
©Disney ©&™Lucasfilm Ltd.
©Disney / Amblin Entertainment,Inc.
©Disney / Pixar ©2018 Hasbro. All Rights Reserved.©2018 Poof-Slinky, Inc.
---
I hope you have enjoyed my list of must-buy items at Tokyo Disneyland for 2018 Christmas season! The listed products are only available during Christmas season/winter while stocks last. The special Christmas event "Disney Christmas" is held at Tokyo Disney Resort (Disneyland and DisneySea) from 8 November to 25 December 2018. Not only the Christmas merchandise collection, but the event also features special decorations, shows, parade, limited food & beverage and more! Tokyo Disney Resort is definitely one of the best places to spend Christmas on the planet!
Make sure to book your tickets to Tokyo Disney Resort in advance!
-Tokyo Disneyland Tickets and Easy Pick-up
-Tokyo DisneySea Tickets and Easy Pick-up
Stay at a hotel near Tokyo Disney Resort!
▶ Book nearby hotels with the best rate!!
---
For more information about travelling in Japan during winter, please check out these articles, too!
▽Related Articles▽
▼Editor's Picks▼
---