Sumatakyo: the Dream Suspension Bridge in Shizuoka
Sumatakyo Gorge's Suspension Bridge is a Hidden Picturesque Spot in Japan!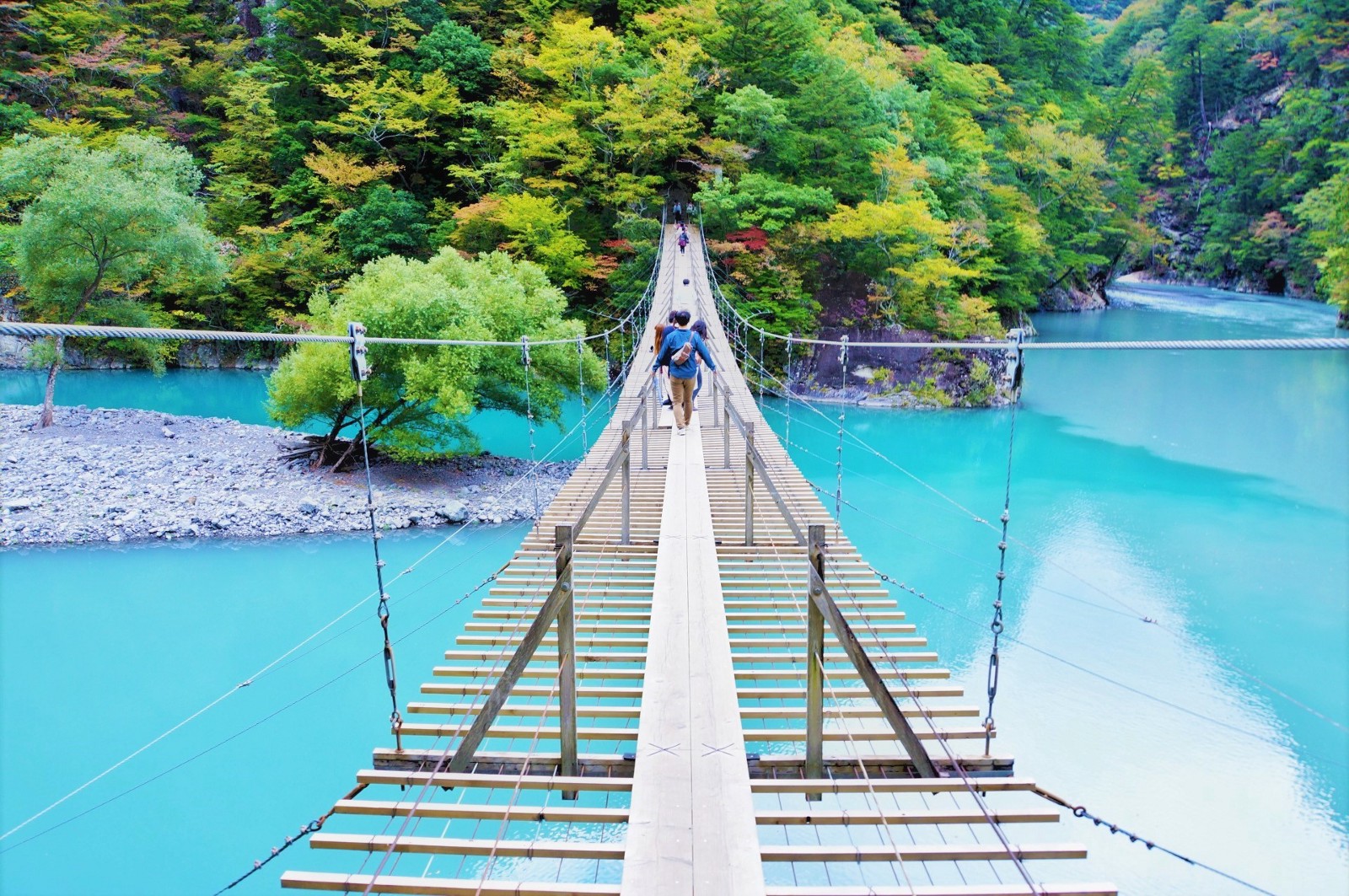 One of the hottest NEW travel destinations in Japan. Check out the instagram-worthy "Dream Suspension Bridge" in Sumatakyo Gorge and add it to your bucket list right now!
Sumatakyo Gorge (寸又峡) is located in Kawanehon town in Shizuoka prefecture. The gorge is rich in nature and popular spot to hike especially for autumn leaves. It's also famous for hot spring and there are several Onsen facilities and hotels where you can stay over.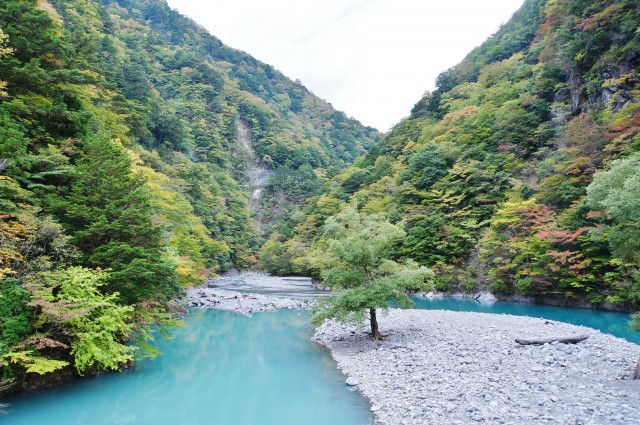 The most attractive thing about Sumatakyo Gorge is the 90 m long suspension bridge across the turquoise blue lake. This beautiful lake was formed by a dam. As the bridge look unrealistically beautiful, it started being called "Dream Suspension Bridge"(Yumeno Tsurihashi). The bridge was listed for "10 best suspension bridges in the world" by Tripadvisor.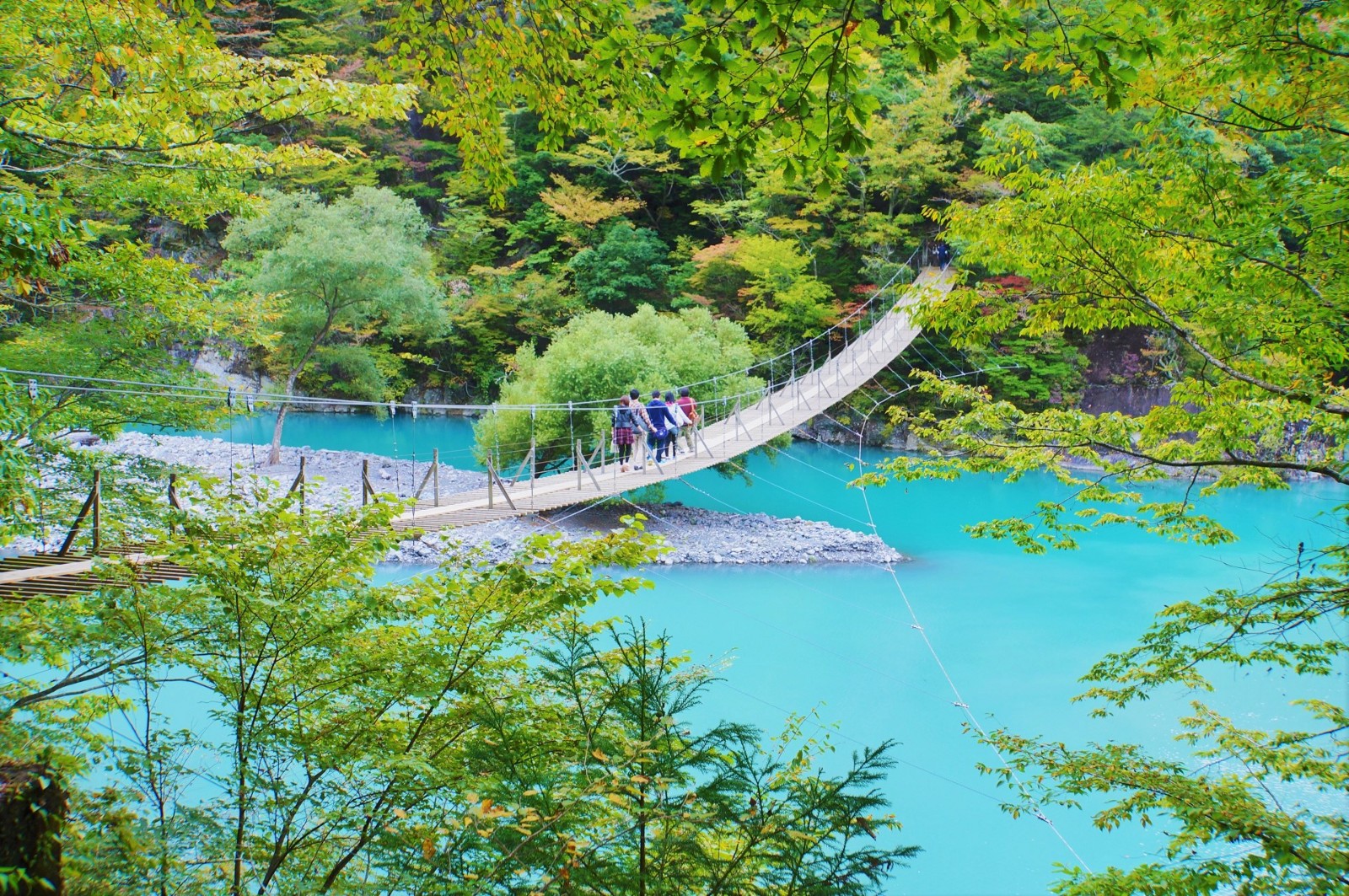 The wood-made bridge might be a thrilling experience to cross as it has only a thin narrow wooden plate to walk on and it wobbles as you walk. Passengers are only limited for 10 at time. Yet, crossing of the bridge could be a wonderful and unforgettable experience. The most recommended time to visit is early morning during week as it's much less crowded.
-Sumatakyo Bridge (寸又峡)
Access: the bridge is located in Sumatakyo Gorge which has several hiking trails and can be accessed from Sumatakyo Onsen resort area. It takes 60~90 mins hike to reach the bridge from the resort area. The resort can be accessed by bus from Senzu station (Oigawa railway)
For more hot and new tourist attractions in Japan, please check out these articles, too!
▽ Related Articles ▽
▼ Editor's Picks ▼
---