Campervan Trip from Tokyo: EL MONTE RV JAPAN
RV Travel in Japan: 2-day Camping Trip from Tokyo to Chiba!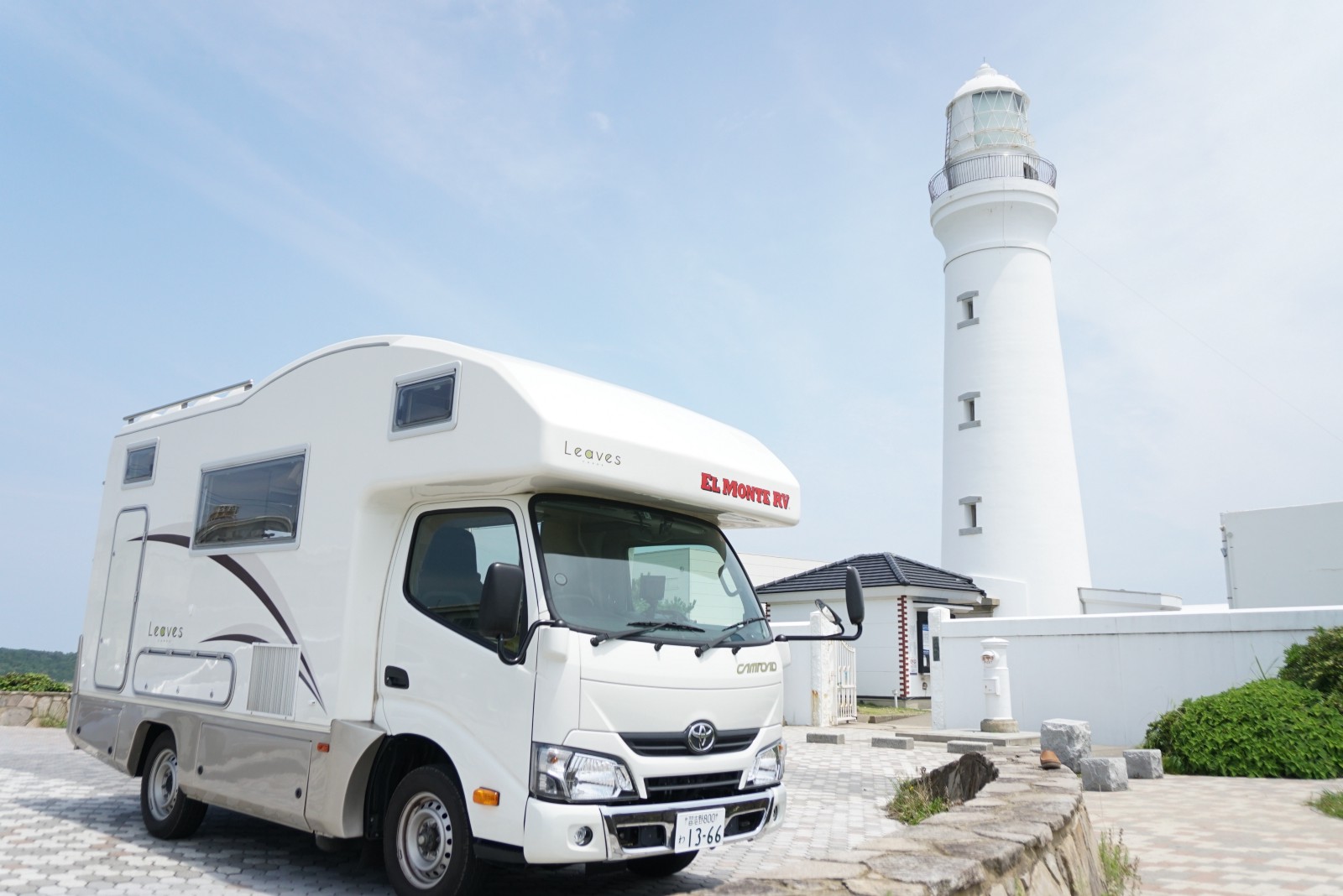 Let's travel Japan by rental RV (it's also called campervan or motorhome)!! EL MONTE RV JAPAN offers an amazing way to travel around Japan. Rent RV and go on a road trip from Tokyo!!
Wishing to do a roadtrip in Japan?? How amazing would it be to explore the country by driving around, stop by any place you like and sleep over in the car! By hiring an RV (also called campervan or motorhome), your dreams can come true! EL MONTE RV JAPAN is a rental RV company in Japan, which offers an amazing way to travel around Japan. Their office is located near the central Tokyo, and you can start your road trip from Tokyo to everywhere in Japan. Today, I'd like to share my first experience of renting an RV from EL MONTE RV JAPAN and the camping trip from Tokyo to the east coast of Chiba prefecture. Hope you'll enjoy reading my review!
Make a reservation NOW! ▶ https://elmonterv-japan.com/jprental/en/reservation
For more details about EL MONTE JAPAN and how to make a reservation, please check out my previous article!
-Pick-up a Rental RV
The pick up location of the RV is EL MONTE RV JAPAN Funabashi Store, which is located in Funabashi City, Chiba Prefecture. Chiba is on the east of Tokyo, and Funabashi City is located between Tokyo and Narita Airport. It can be reached in less than one hour from the central area of Tokyo by train (the nearest station is Hasama Station 飯山満駅), and also it takes around 1 hour from Narita Airport. So, if you wish to pick up the van right after arriving at the airport, the store is located at very convenient location.
This time, I went to the store by my friend's car as we wanted to take quite a few camping and outdoor equipments, and they kept our car at their garage while we rented the RV.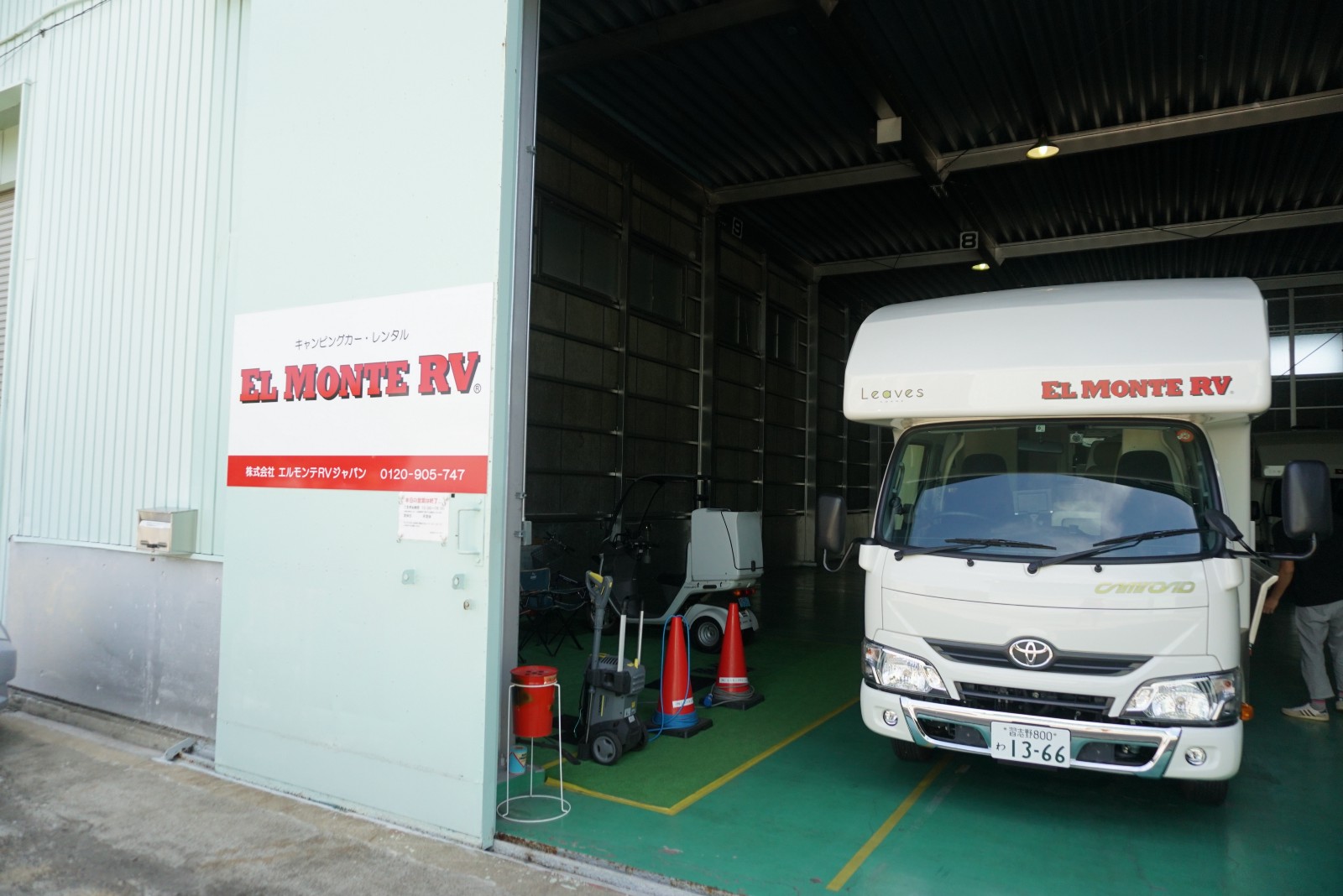 In case you are wondering about camping equipments, don't worry, they have pretty much all items for camping and BBQ available for rent with an additional charge. (chairs, table, BBQ stove, lanterns, sleeping bags, child seats, kitchen equipments, charcoals, etc,) so you don't need to bring them all the way from your country nor spend a lot of money buying them in Japan.
The staff explained us how to use RV as it was first time for all of us to use. The model of RV was CORDE Leaves, which is about 5m long and 3m tall. The backside of the car seemed very clean and quite spacious with the comfortable dining space, which can easily fit 5 people or more.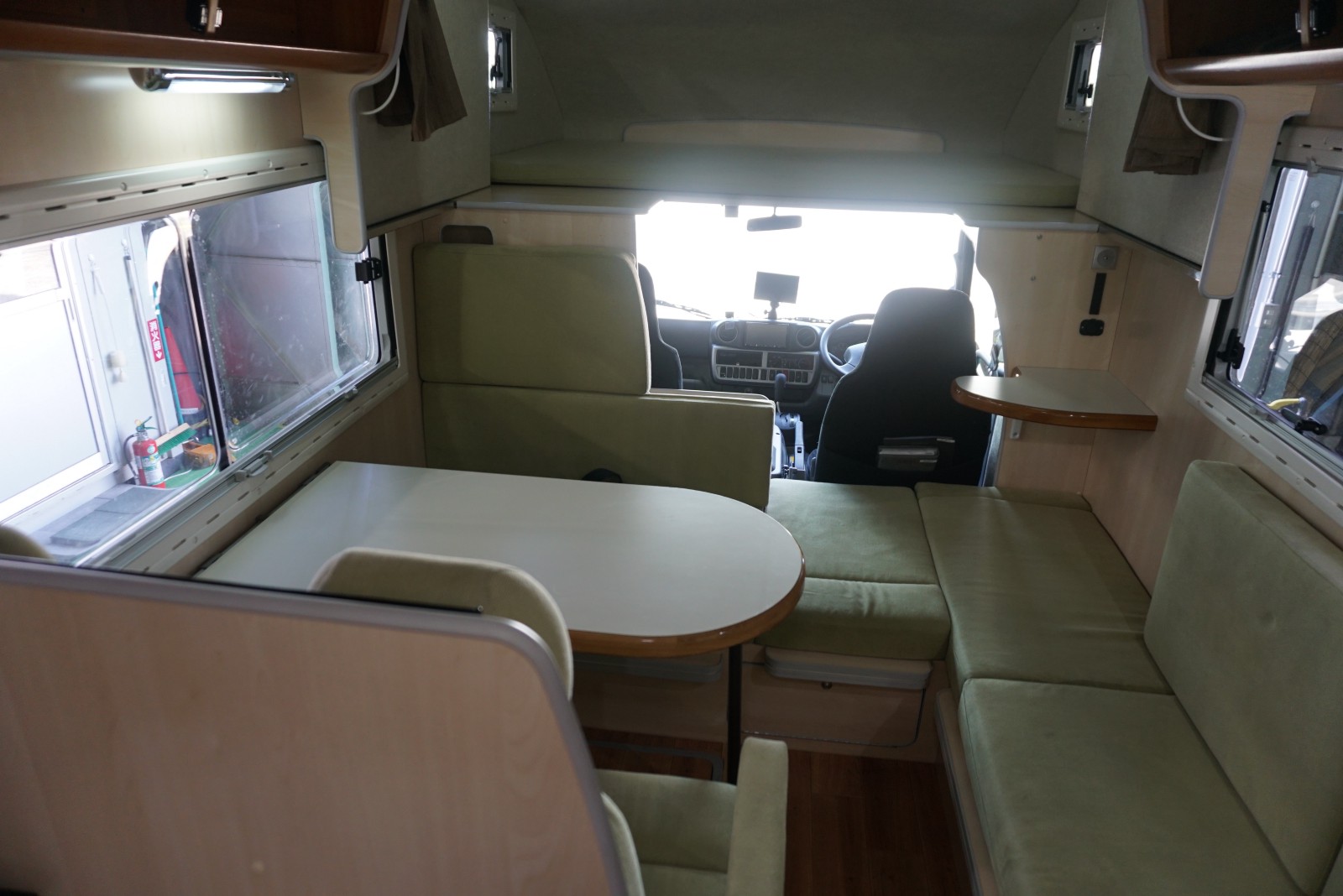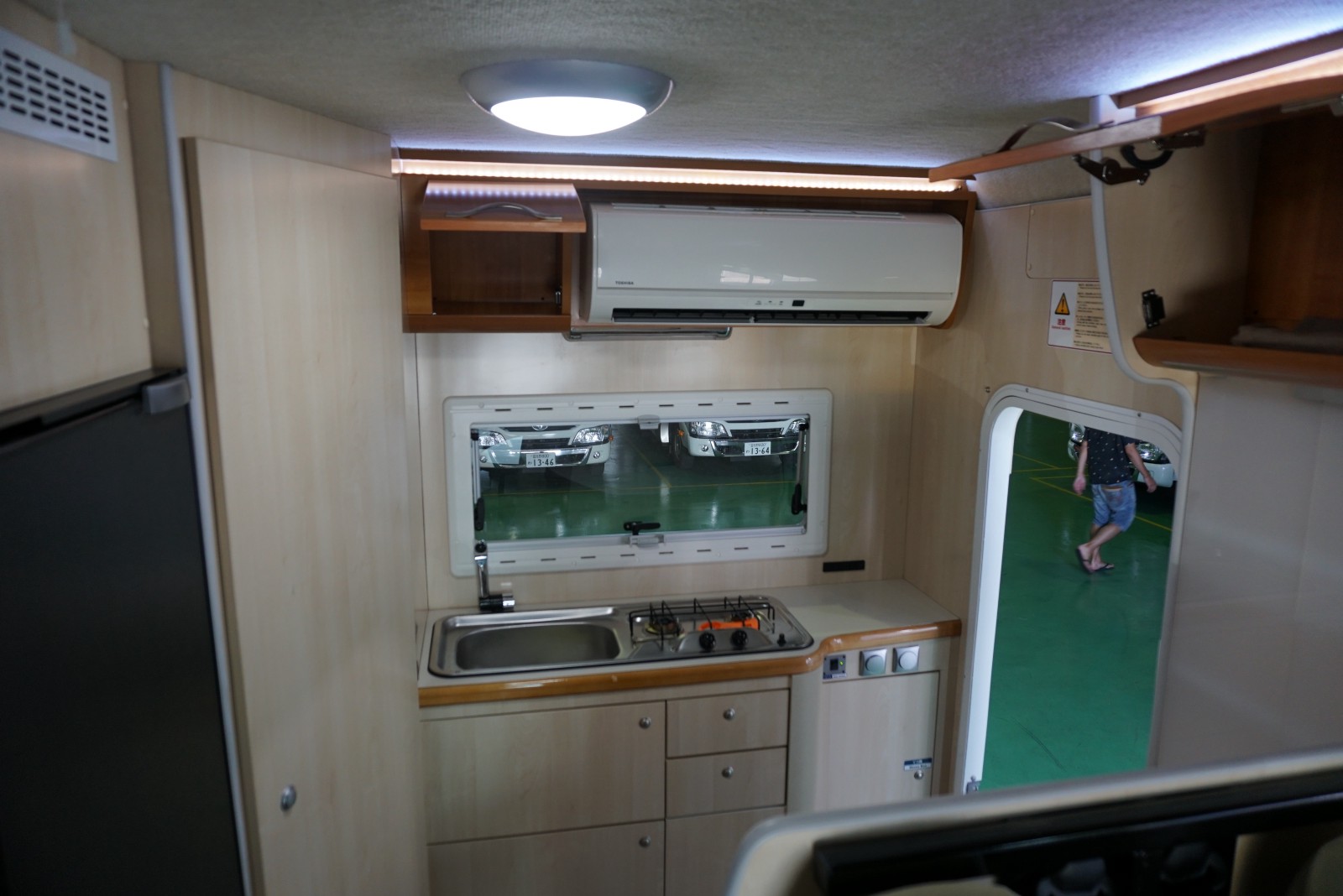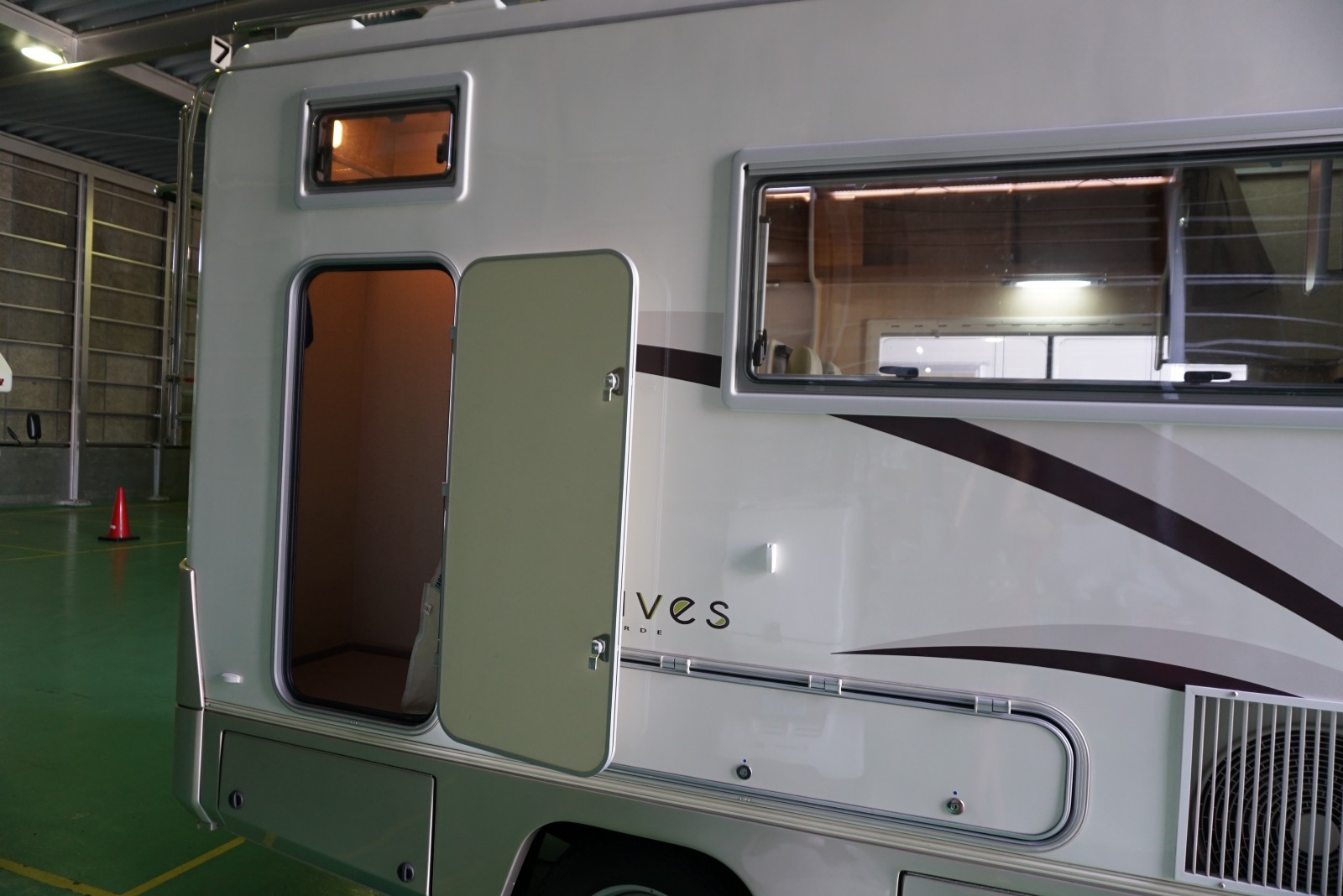 There is a big freezer (90L), a microwave and a kitchenette with a small built-in gas stove and sink. There were a large fridge, a small kitchenette with a microwave, a small built-in gas stove and sink, a lot of storages and the upstair sleeping space. The staff also explained us how to convert the table and sofas to beds. The front seating space can fit 3 passengers comfortably. We were all amazed with the capacity of the RV, which seemed much bigger than it looked!
-Driving an RV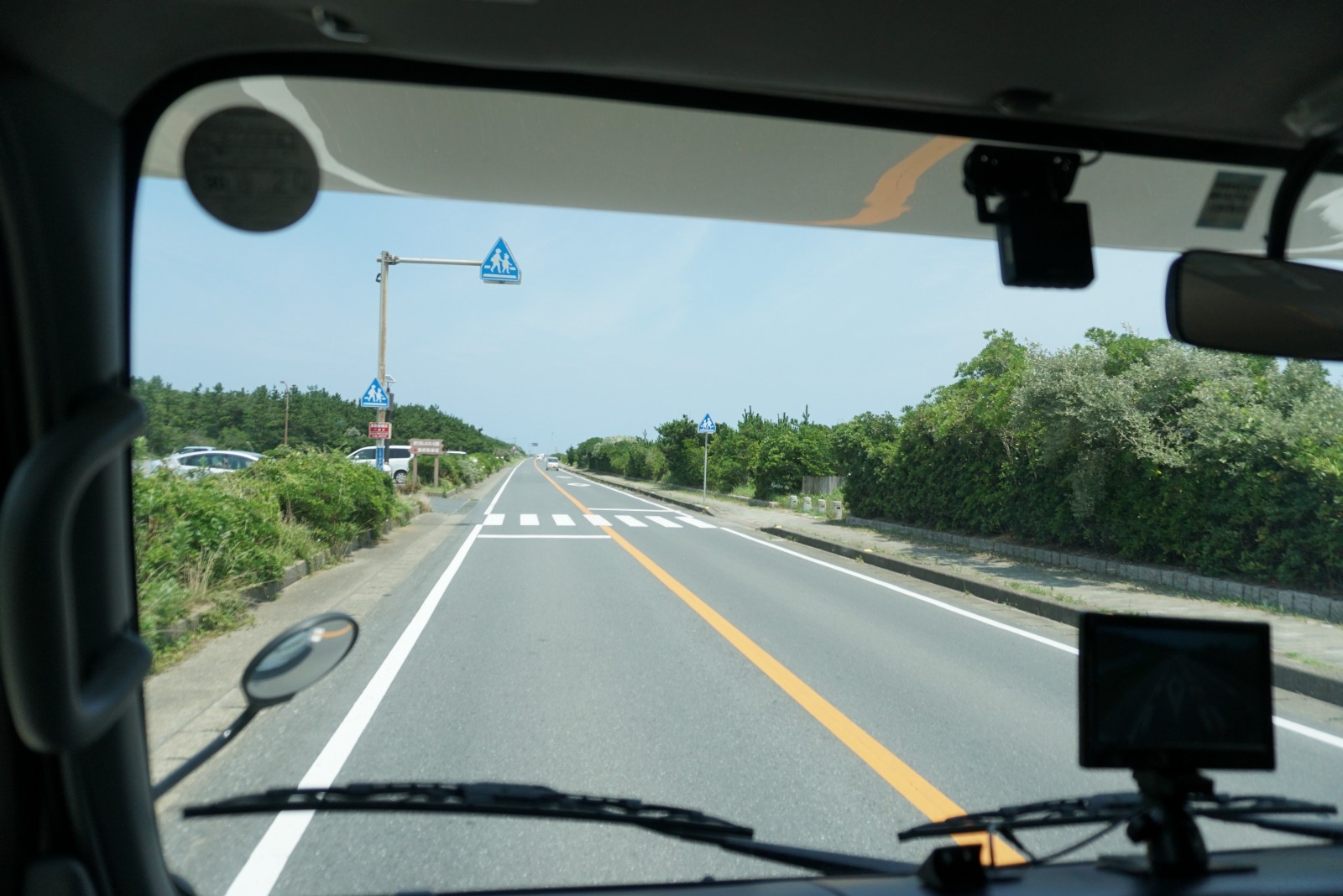 Many of you may think it's very difficult to drive an RV in Japan or it requires special license to drive, but that's not correct! Yes, the RV is slightly larger than a regular car, but can drive without any special skills, and especially if you have an experience of driving a van or a large wagon car, it's almost the same thing. Moreover, the RV can be driven with the regular drivers license!
We stored all the items from our car to the rental RV, and went off the road around 10 am. It was my first time travelling by RV and I could not be happier or more comfortable. That day was really really hot (over 30 degrees) and humid, but there was an air-con on the backseat to keep the room cool and comfy. The only thing I'd mention is that inside the car could be slightly wobblier than a regular car though while driving, so if you are likely to a motion sickness, take medication!
We only have 2 days to enjoy the RV trip, so we searched for nearby campsites that can reach from Tokyo easily. We decided to go to the campsite near Kujukuri Beach, the famous beach destination on the east coast of Boso Peninsula in Chiba Prefecture. The beach is known for the long stretch of sandy beach, especially popular among surfers, and it's one of the best beaches you can access from Tokyo.
-Choosing Campsite
When you travel by RV, there are few things that you should be careful in beforehand. For example, some of campsites in Japan do not accept RV due to its size or height, or some sites have the parking space and campsite separately (so you can not really enjoy the benefit of RV..) Before this camping trip, we have checked quite a few campsites to make sure that we could make it with the RV. Also some of campsite are not open everyday, so check their operation schedule in advance especially during low seasons. On the other hand, most of campsites are fully booked during high season (national holidays and during summer), so again, make sure to contact them and preferably, make a reservation.
-Kujukuri Auto Camping Ground
The campsite we picked is Kujukuri Auto Camping Ground (太陽と海オートキャンプ場), which is situated by seaside. You can access to the nearby beach within 5 mins walk from the site. The site has great facilities such as clean toilette, shower rooms, outdoor baths, a common cooking space, laundry, and rental equipment for BBQ and camping are available, too.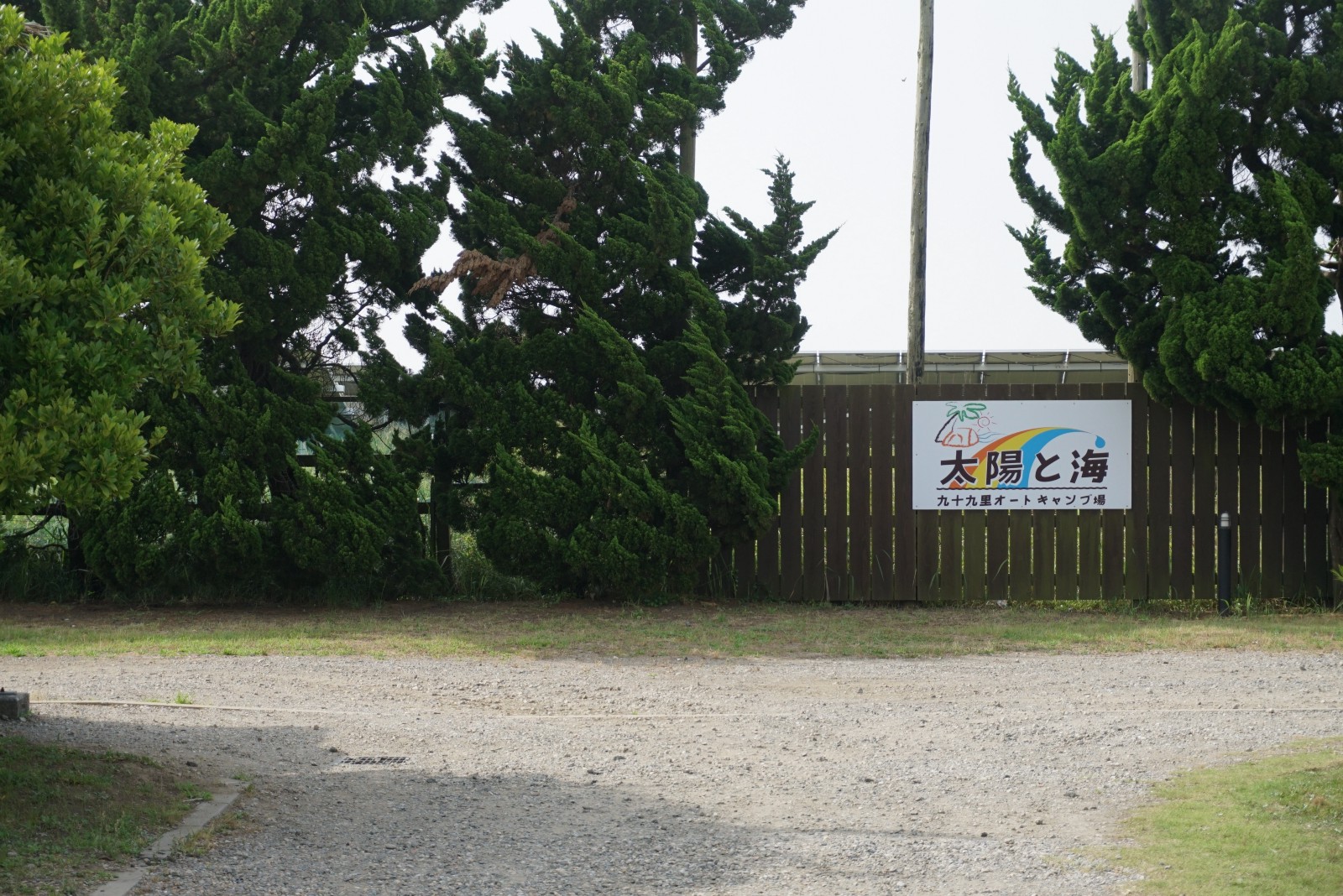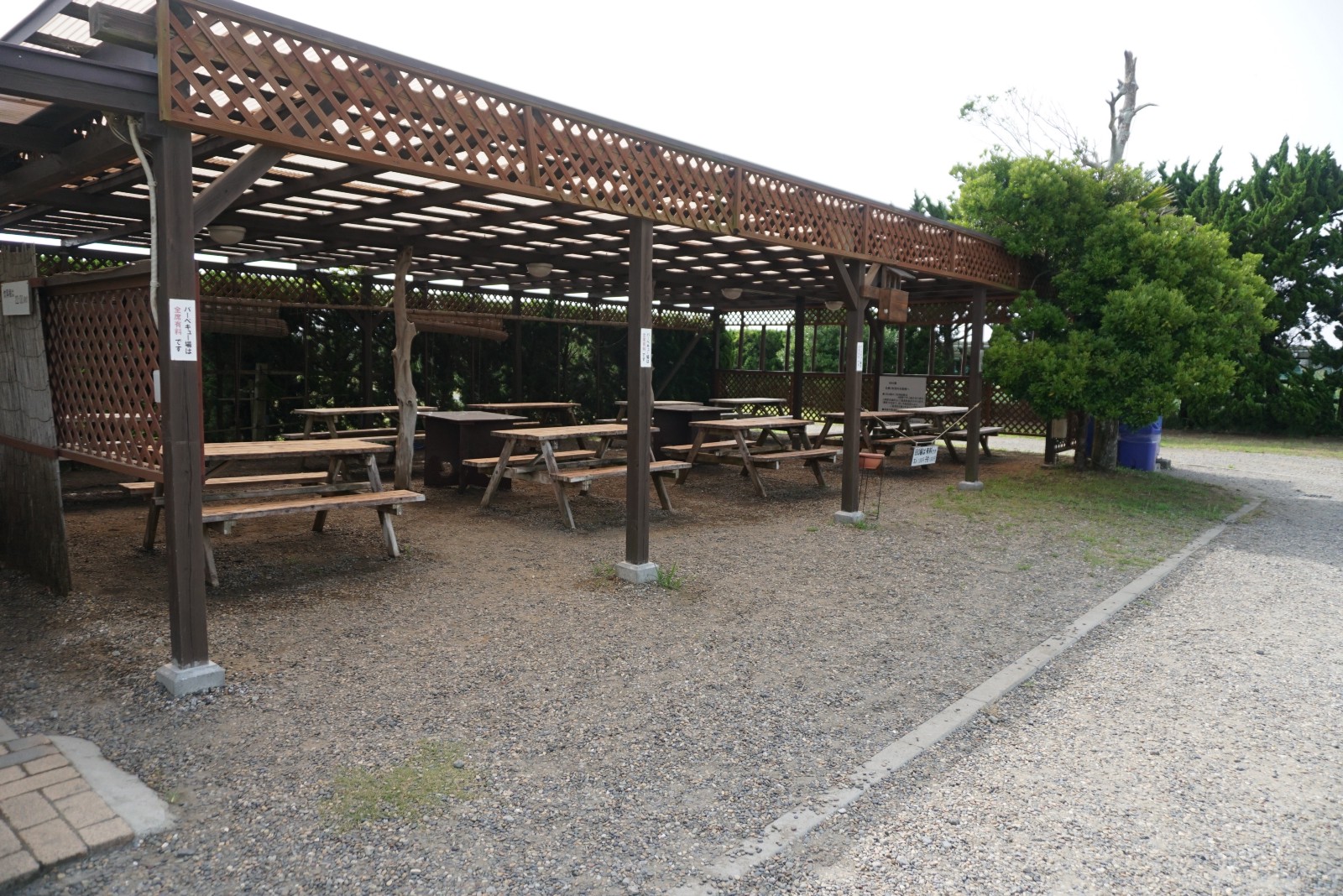 When we went there, the campsite was totally empty! Because it was during week and before summer holiday started, so we had all the space for ourselves 🙂 There are two types of site available: one with AC power or without. (The campsite also has bungalows and cottages) As we wanted to keep using the air-con and fridge due to the hot weather, we decided to take one with AC power. Slightly more expensive, but we were a group of people do it wouldn't be much when we divided.
Kujukuri Auto Camping Ground (太陽と海オートキャンプ場)
Website: http://tandu.jp/
Contact: 0479–74–7515 (8:30~17:00)
Check-in: 13:00~18:00/Check-out: 11:00
Price: 4,800 yen per site (up to 4 people)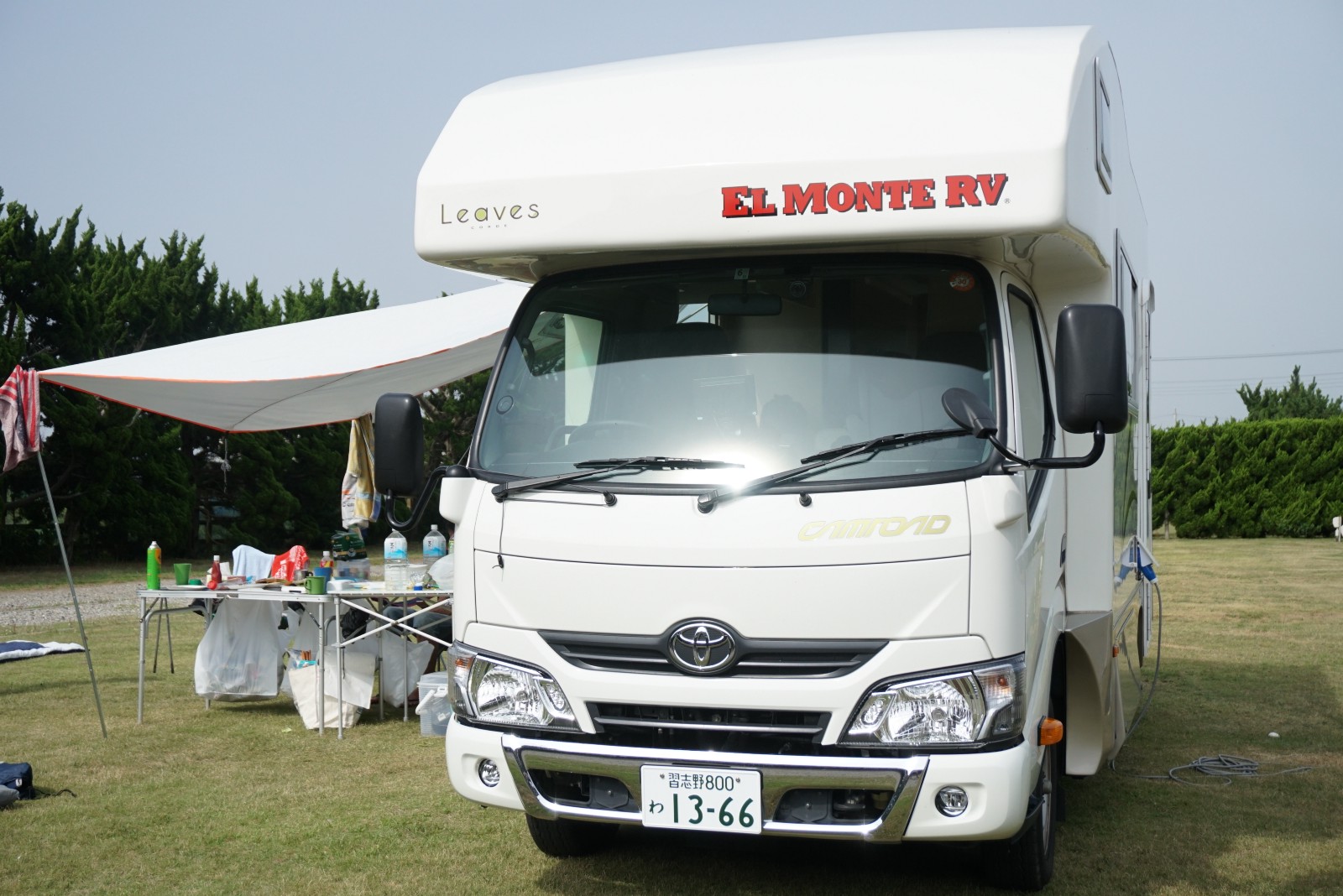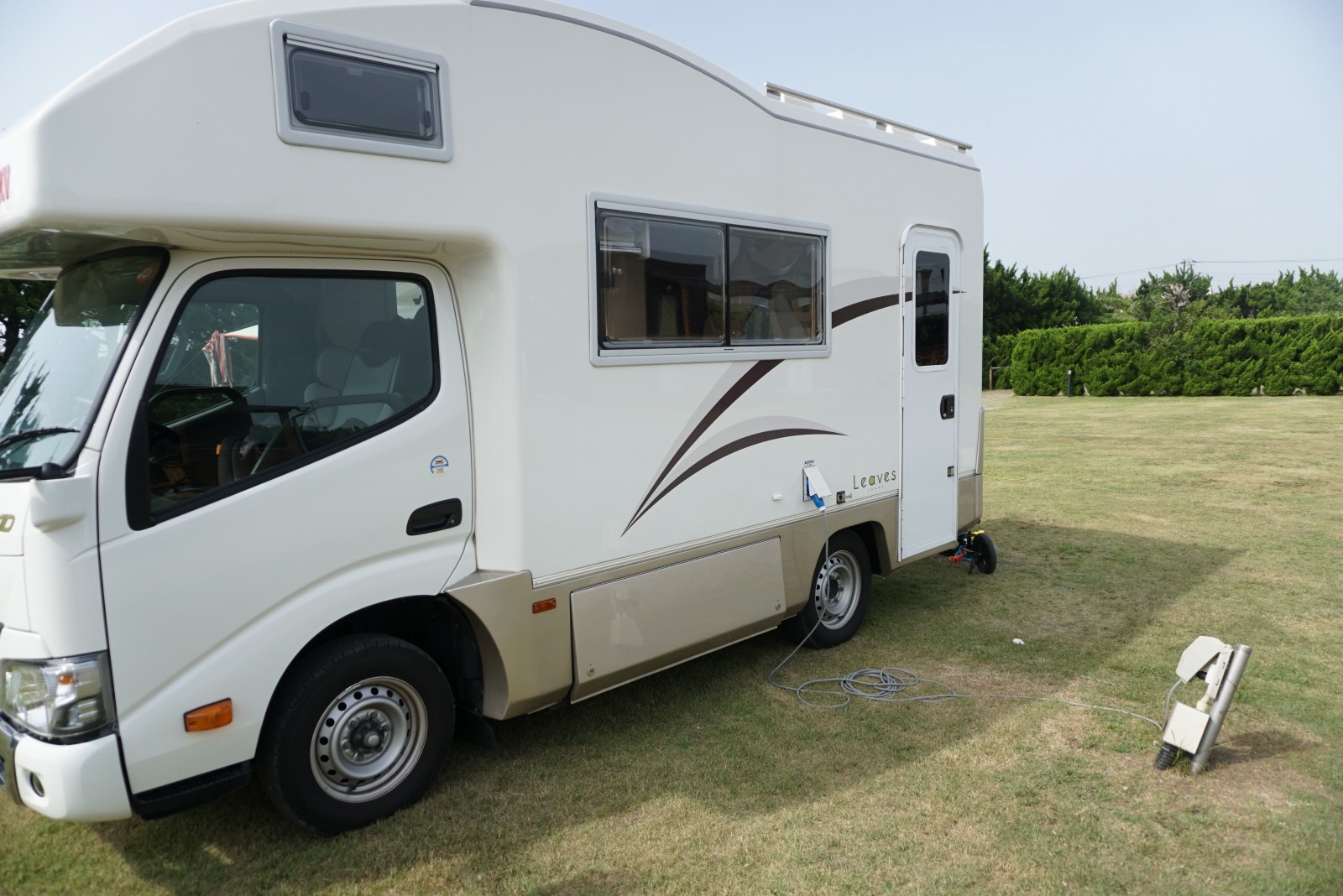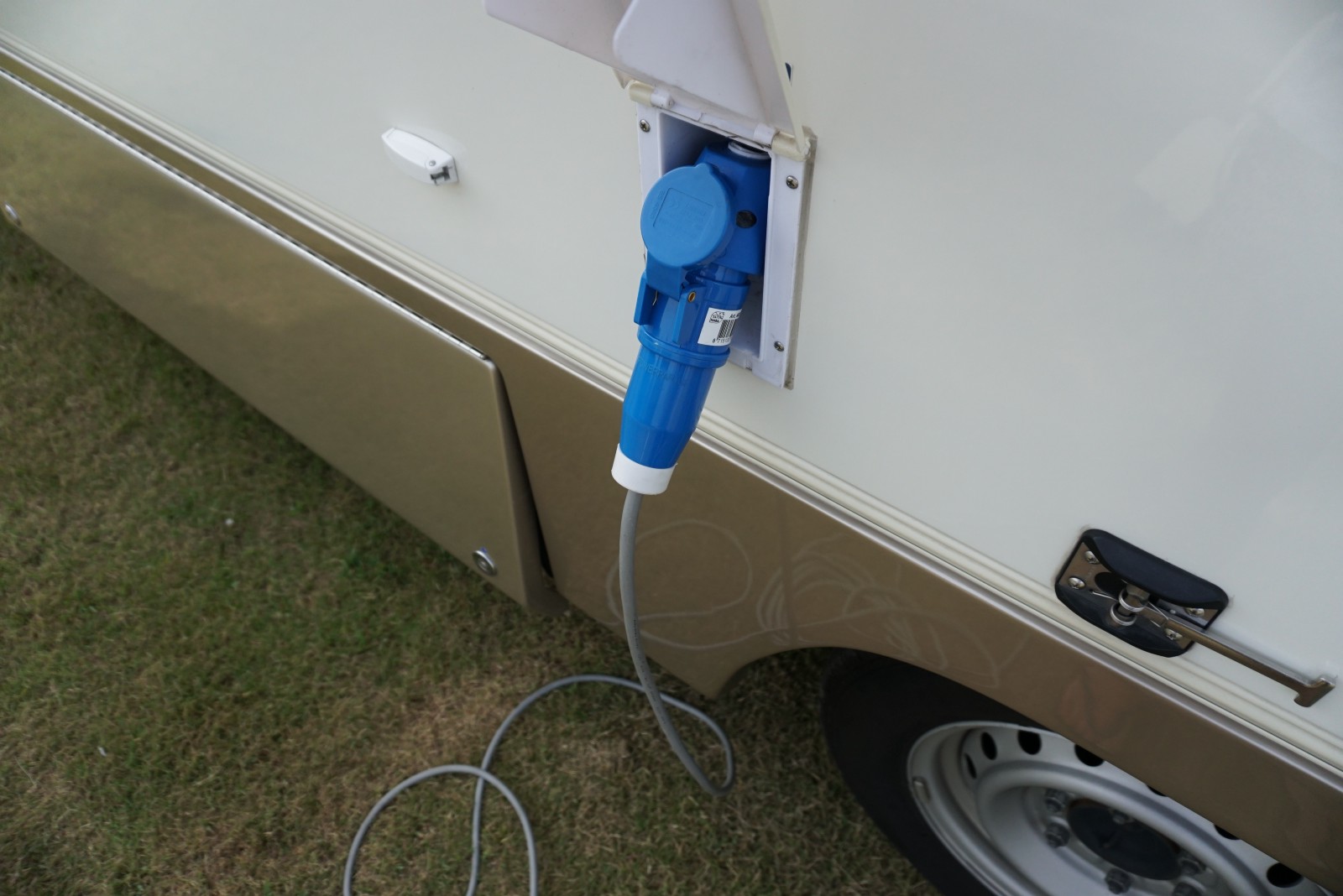 As soon as we got to the campsite, we made a toast and started preparing for BBQ lunch! Thank to the RV cos things we had to prepare was much less than a regular camping. Also having a fridge at the camp during summer makes a huge difference!! We could keep our food and drinks chilled without suffering from bringing a huge cooler box or buying tons of ice.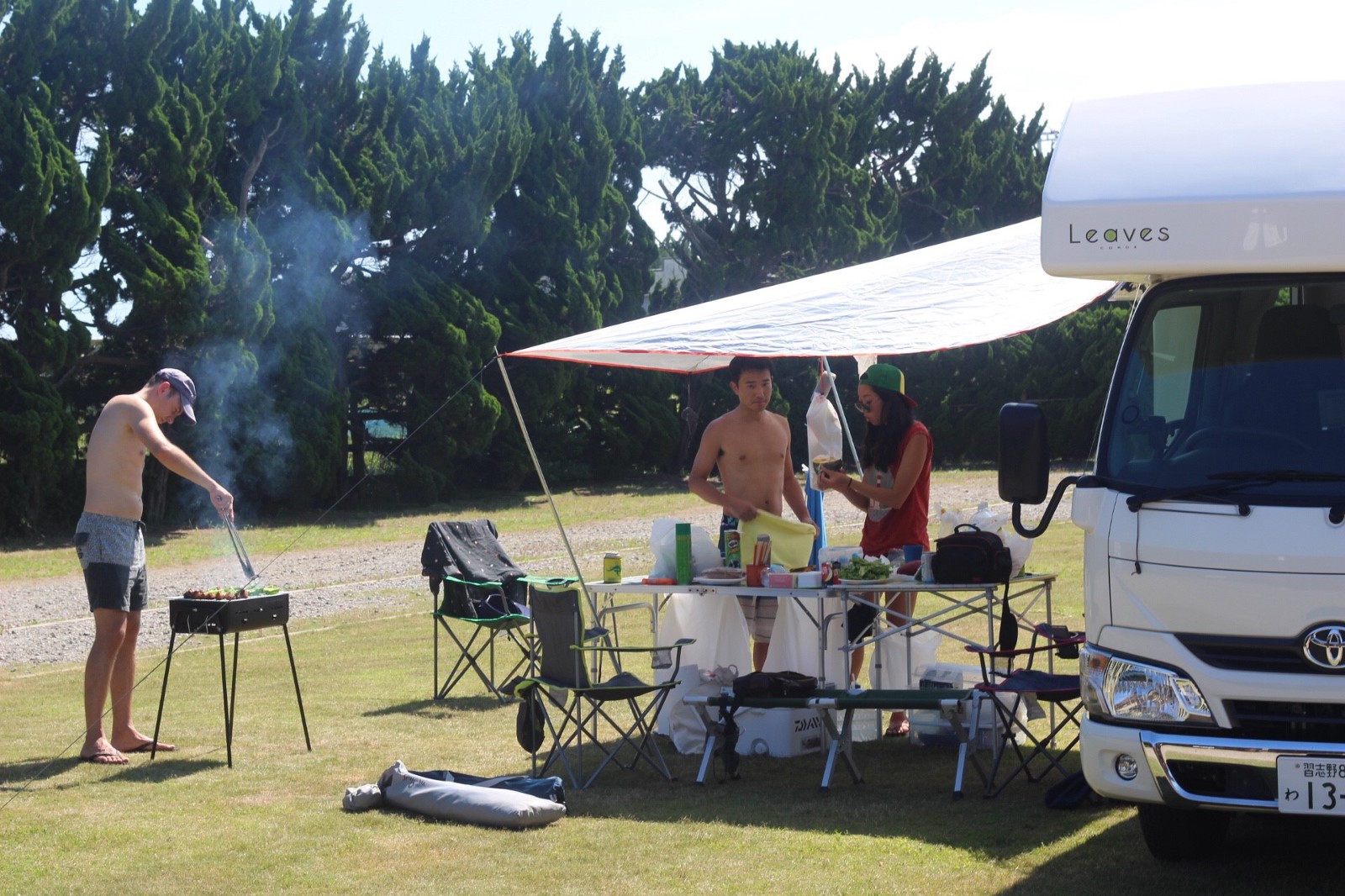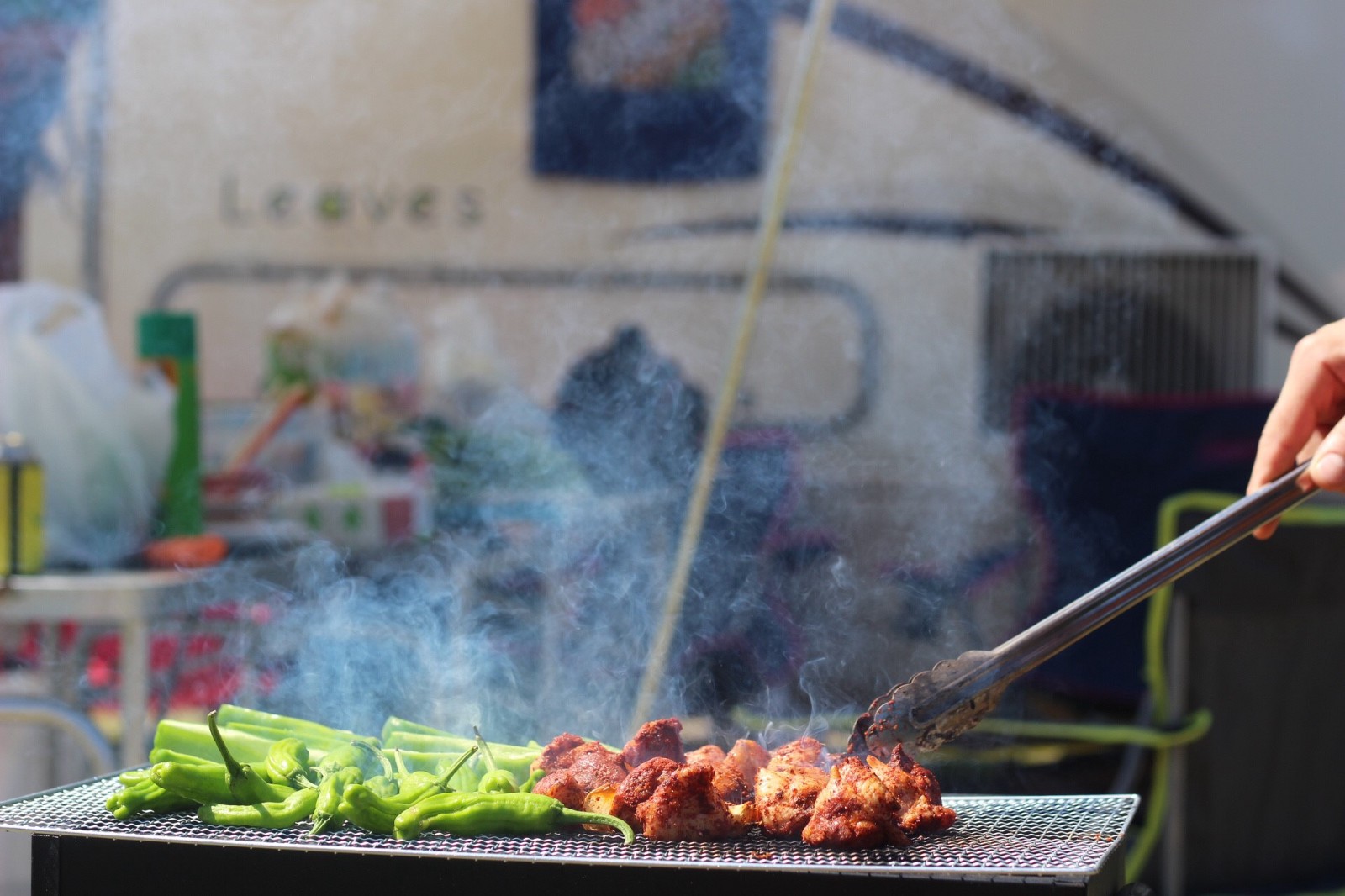 At night, we converted the backseat room to sleeping space as instructed. We were 5 adult and 1 little kid in total, and with the upstairs sleeping space, the car could accommodate all of us us easily to sleep comfortably during the night. Of course, with the AC power, we could leave the air-con on during the hot and humid night! Also, I must mention that we did also enjoy stargazing at the campsite before going sleep, and could several shooting stars 🙂
-Nearby Attractions
Besides camping and BBQ, we did enjoy playing at the nearby beach which was only 5 mins away from the campsite (on foot). The scenery of the long stretch of the beach was absolutely stunning. The water was slightly wavy but we enjoyed swimming and playing! There is also a natural Onsen spot near the campsite where you can soak up the body and relax after playing hard during the day 🙂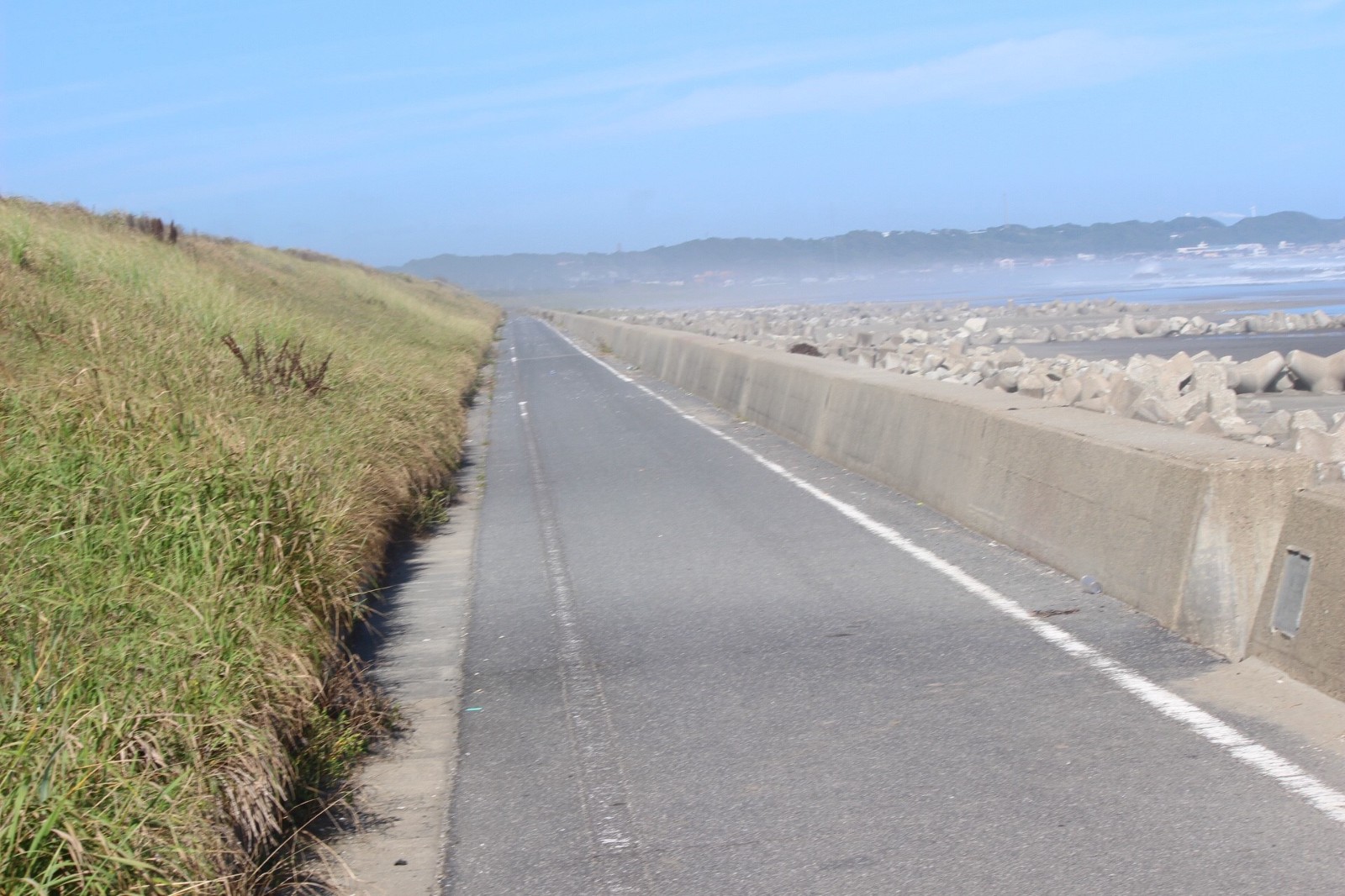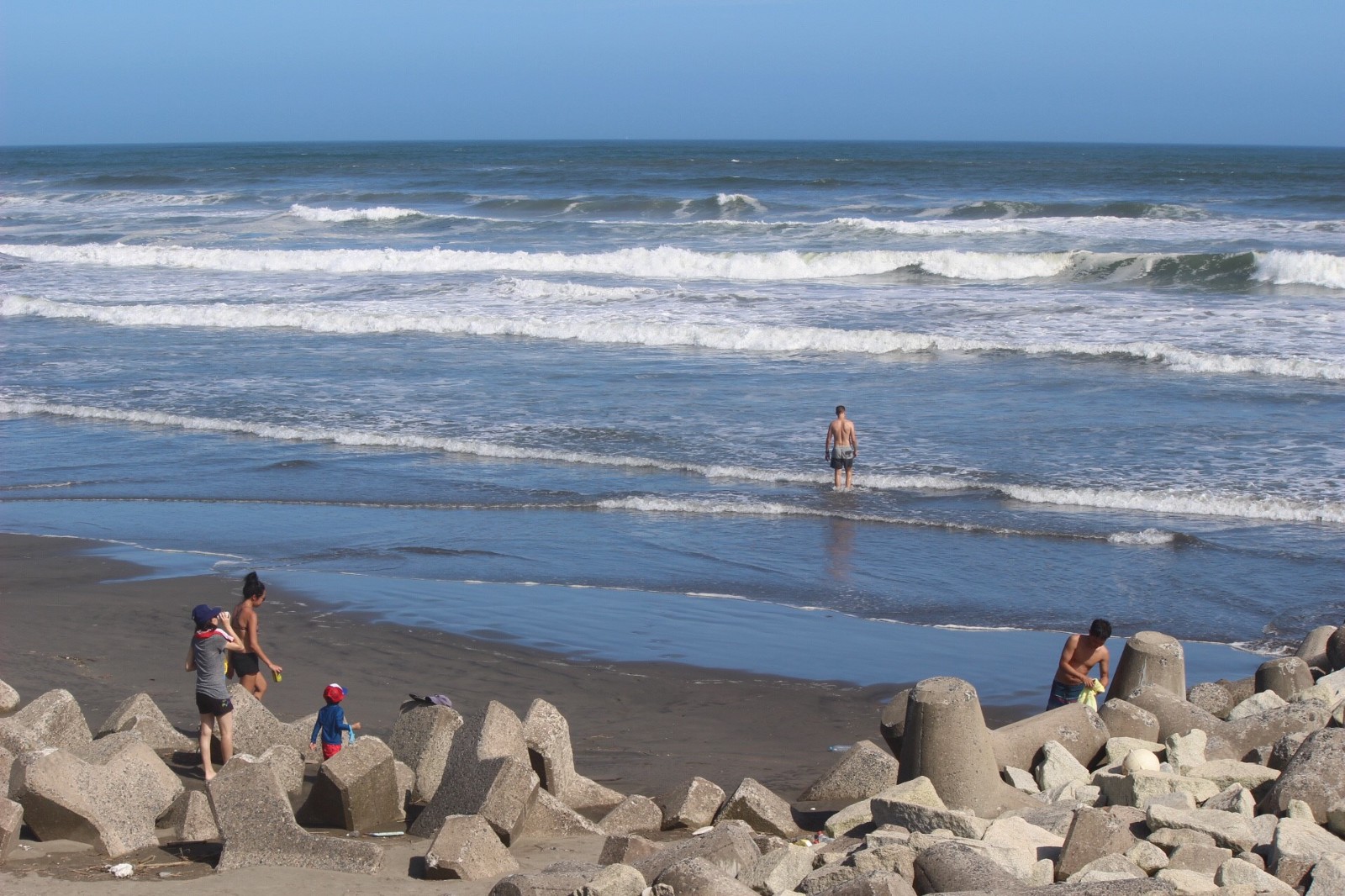 Next day, we decided to go for a drive and and explore the east coast of Chiba Prefecture. We headed towards north for about 1 hour and visited around Choshi area. The city is at the border with Ibaraki Prefecture by Tone River (the widest river in Japan) , and there are several scenic spots on its coastline.
We have visited Inubosaki Lighthouse (犬吠埼灯台), a white lighthouse stands on the tip of on Cape Inubo. We enjoying watching the dramatic view of the Pacific Ocean and the sea coast from the top of the lighthouse, took some nice photos 🙂 After that, we also visited a fishport of Choshi City. The city is famous for its fish port and seafood products, so we decided to stop by for lunch.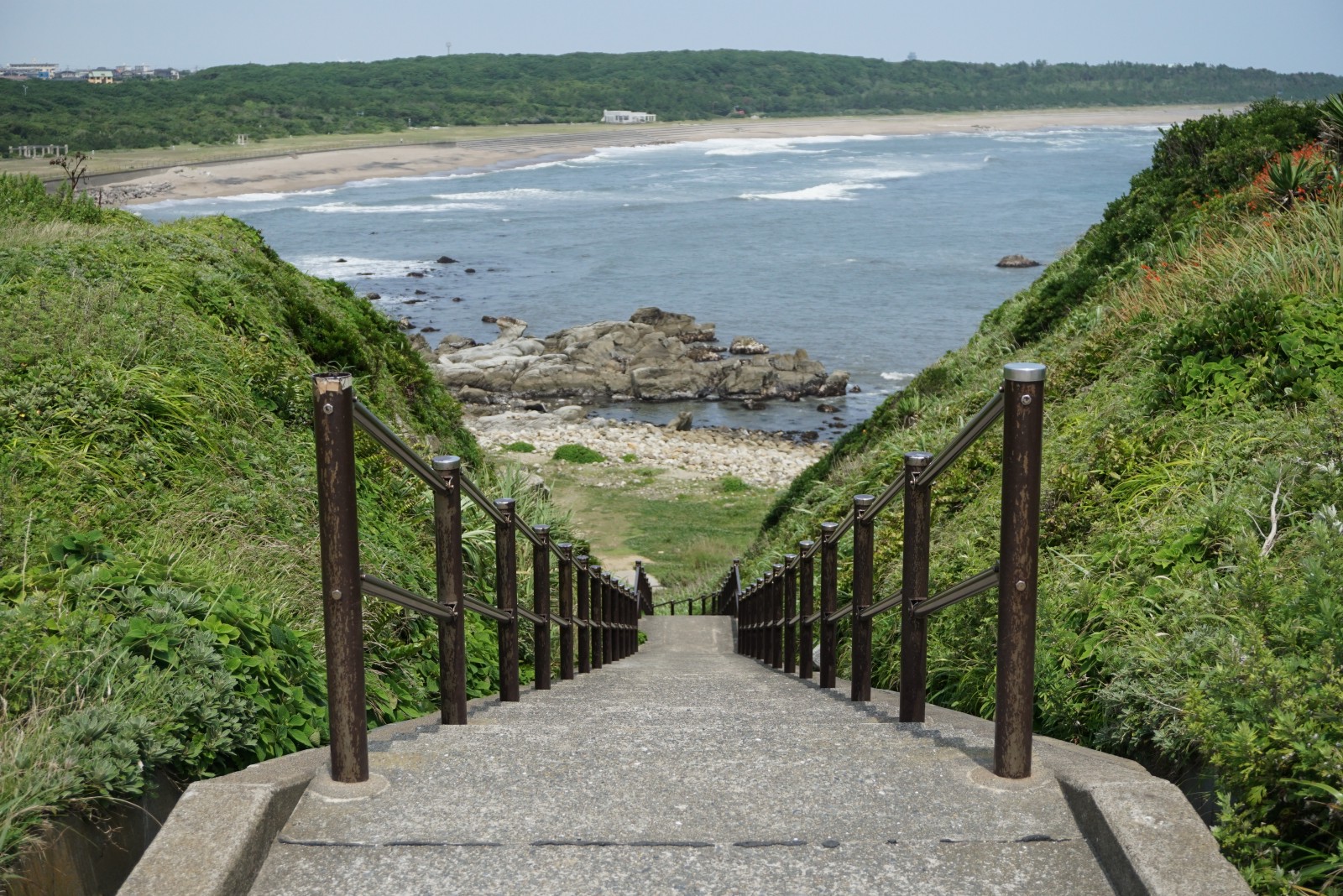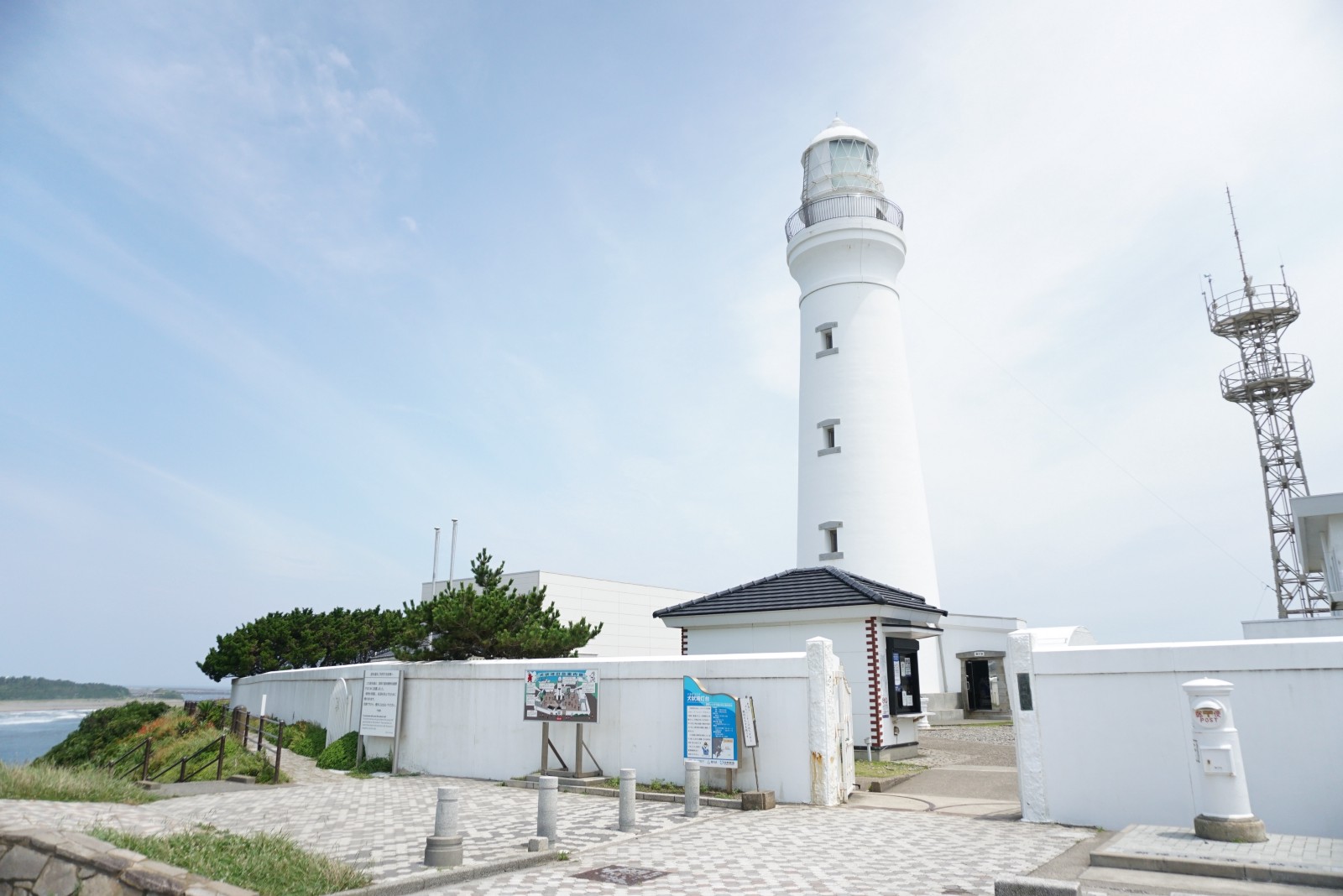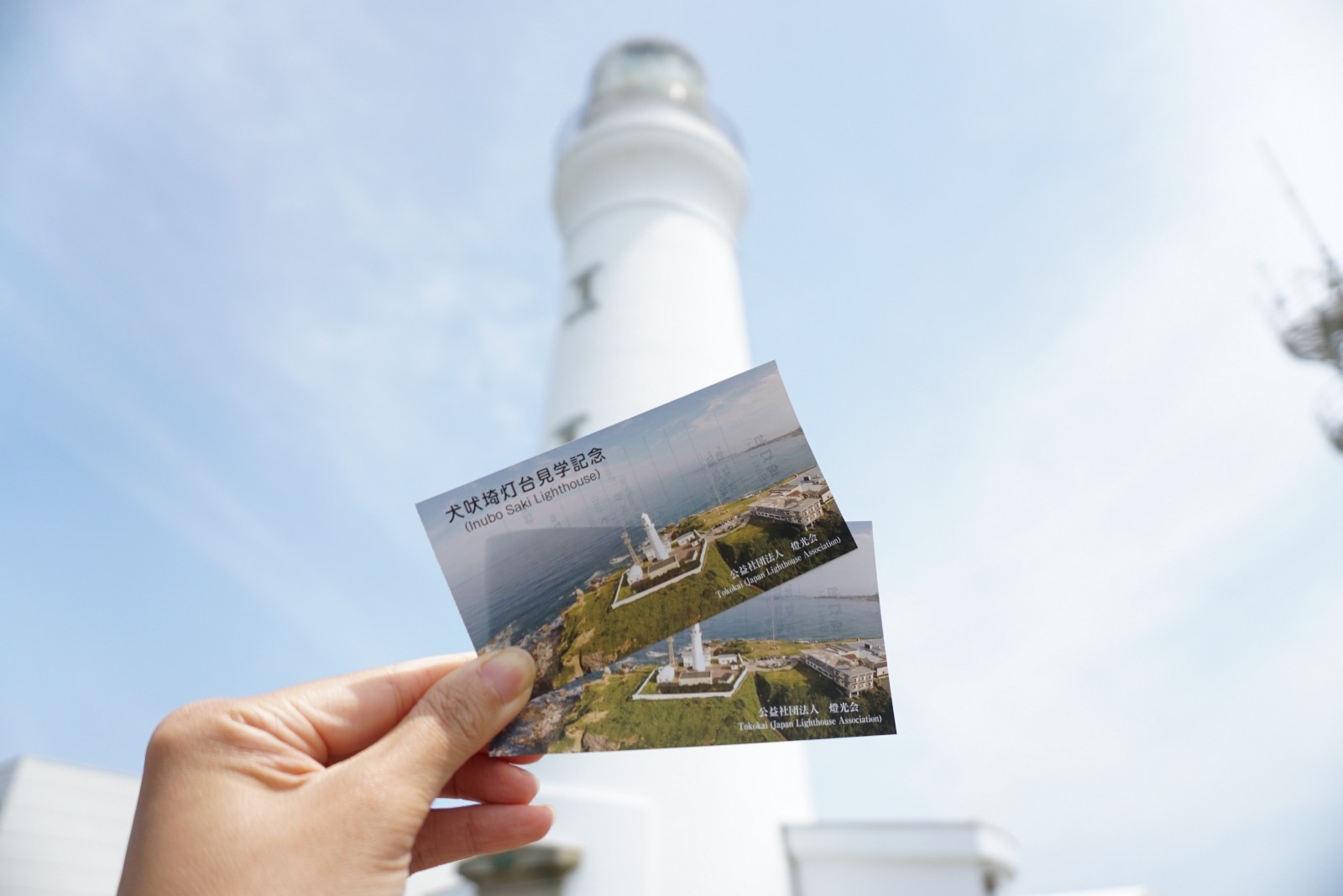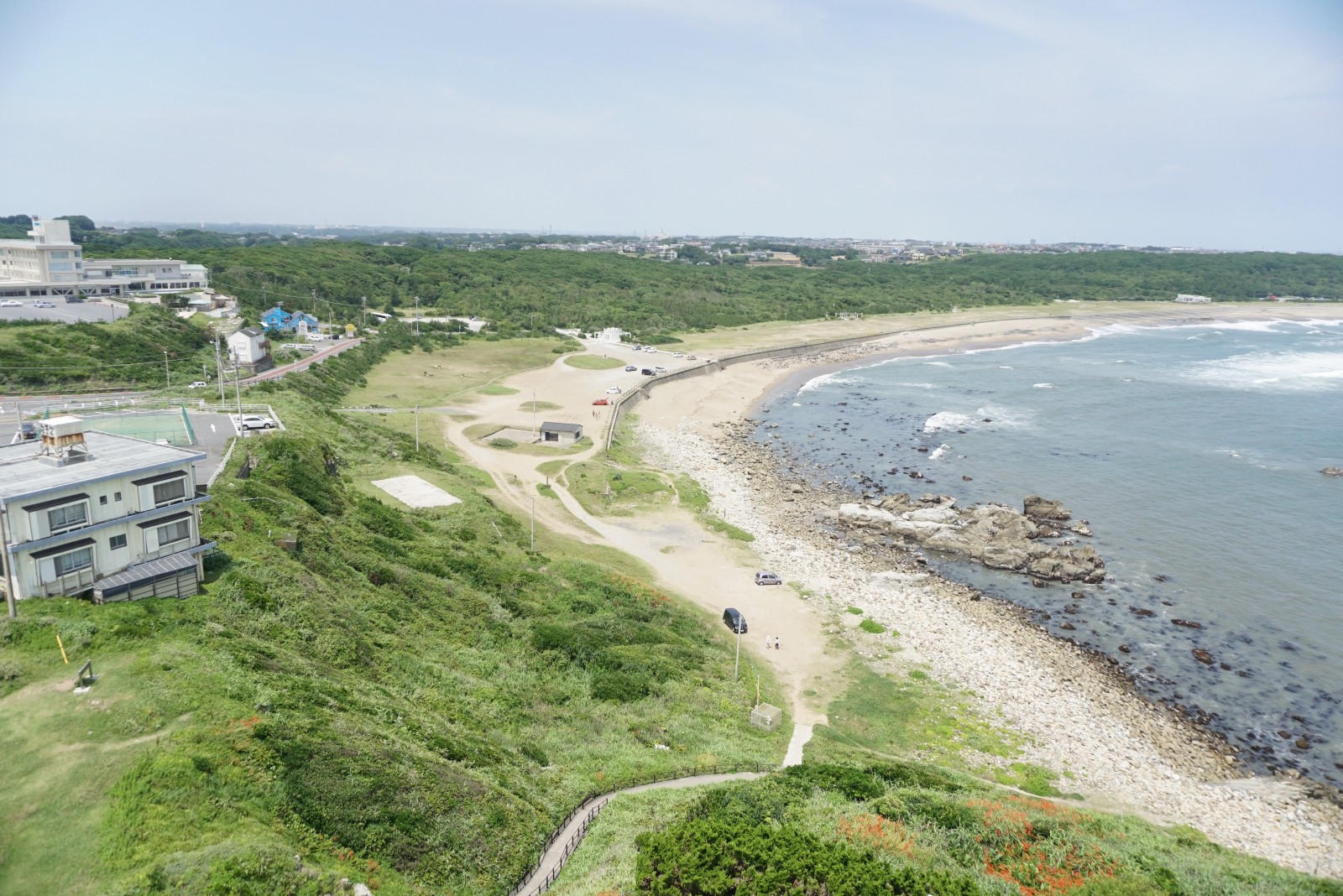 We visited a local restaurant called Seafood Restaurant Uosse (シーフードレストランうおっせ) near the Chosi port, and enjoyed the fresh seafood products of Choshi City (I ate fisherman's seafood bowl.. YUM!) After delicious seafood lunch, we also explore the market selling a lot of fresh seafood products as well as local souvenirs.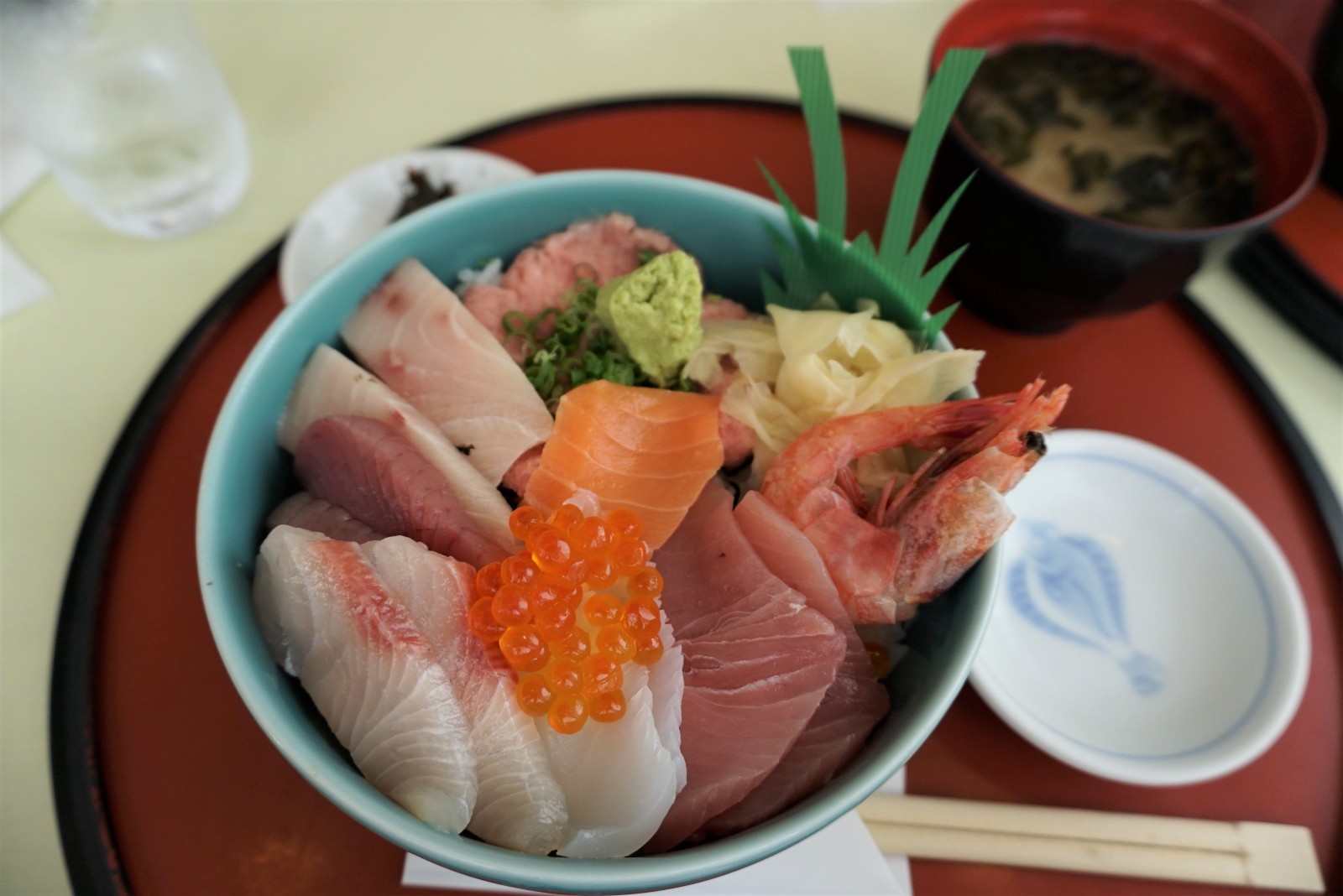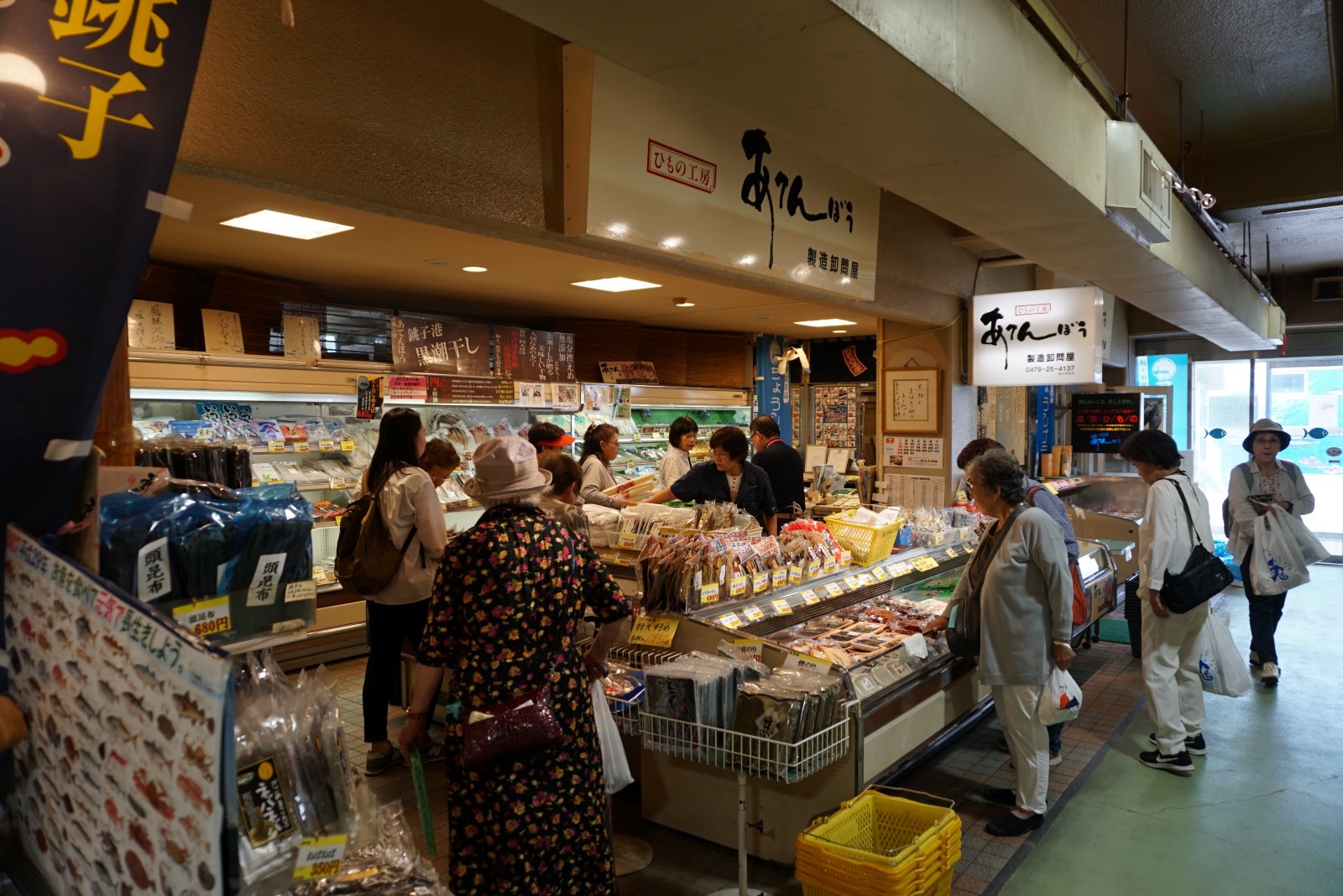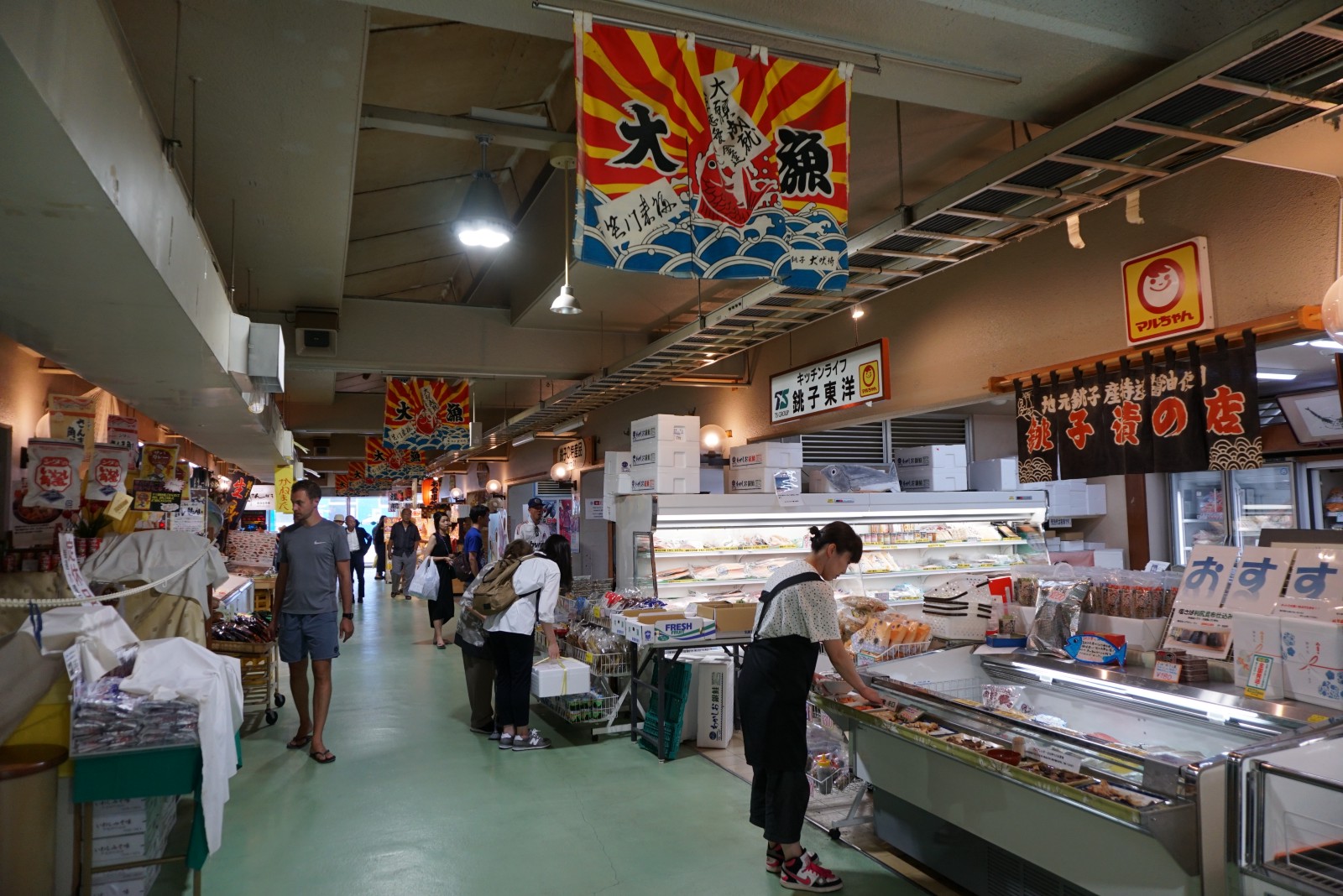 This is amazing thing about travelling in Japan by car. You can explore many places which are difficult or take much longer time to reach by public transportation. It could save your time and spontaneously bring you to beautiful places!
After the fish market, we slowly headed back to Funabashi City to return the RV. It took us around 2 hours driving, and got there around 5 pm. After returning, we drove back home by our car! Sadly our camping trip was over, and it was a bit short, but all of us had a wonderful time!! On our way home, we only kept talking about how we wished to rent an RV again and travel more places in Japan in future 😀
Overall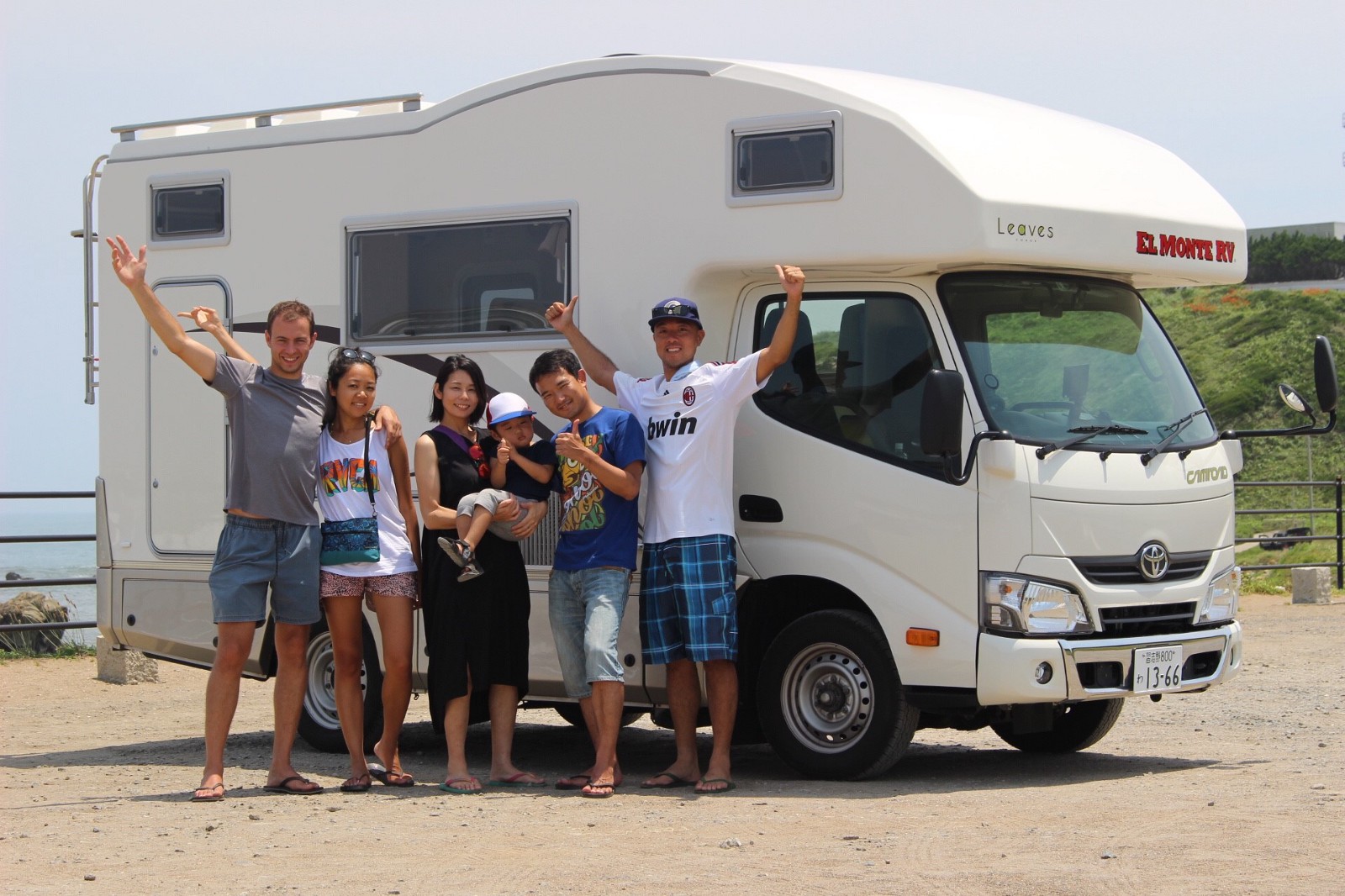 I must say my first trip in Japan with a rental RV was absolutely joyful. I generally love roadripping, and have done several trips by car in Japan and abroad, but an RV trip has taken my travel experience one step further! The best part of RV is that there is everything you need for sleeping, eating and relaxing. RV is so comfortable that it literally makes you feel like being home!
If you love adventure and thinking to explore Japan in different way, travelling with rental RV is a perfect option. I'd also recommend to hire the van for longer duration and travel more parts of Japan. That's I'd definitely do in near future! But even if you have 2–3 days, it's great to get out from the city and enjoy outdoor activities. You would not imagine having such wild and adventurous experience only 2 hours away from Tokyo.
This time, I have travelled with RV in July and the temperature was over 30 degrees during the day. It was quite hot for outside activities, but we could survive because we could rest comfortably inside RV with the cool aircon. It made a huge difference! I would say the best time to camp in Japan is spring or autumn since the temperature is pretty moderate, or camping in mountain area is much cooler during summer.
If you wish to do a short camping trip like we did, Chiba Prefecture is one of the best destination to access from Tokyo. Chiba Prefecture is mostly famous for Narita Airport and Tokyo Disney Resort (which both people often think they are in Tokyo!) but there are many attractions, especially the beautiful nature. There are numbers of campsites in Chiba Prefecture, by the sea, in the forest and on the mountains.
If you have already been to famous tourist destinations in Japan such as Tokyo, Kyoto, and Hiroshima, I think it's time to hit the road and upgrade your trip with a rental RV!
The process for renting a RV from EL MONTE RV JAPAN is surprisingly easy. Make a reservation online, pick up the car (Narita and Haneda Airports pick up is available, too!) and hit the road! What you need to bring is your passport and valid drivers license. As I mentioned before, no special licence or skill are required.
You can check the link below to find out the guideline of hiring a RV!
---
For those who are looking for regular car rental in Japan, I'd also recommend to check the comparison site Airtrip Rentacar, suggesting the cheapest rate among numbers of rental car companies in Japan.
>> Click HERE to book your rental car in Japan (English Website)
---
I hope you have enjoyed reading my experience of an RV trip in Japan! Here are some more stories about my previous travels in Japan, so please check them out!
▽Related Articles▽
▼Editor's Picks▼
---