Japan Travel by NAVITIME: Best Travel App in Japan
How to Travel in Japan by train and Shinkansen with Japan Rail Pass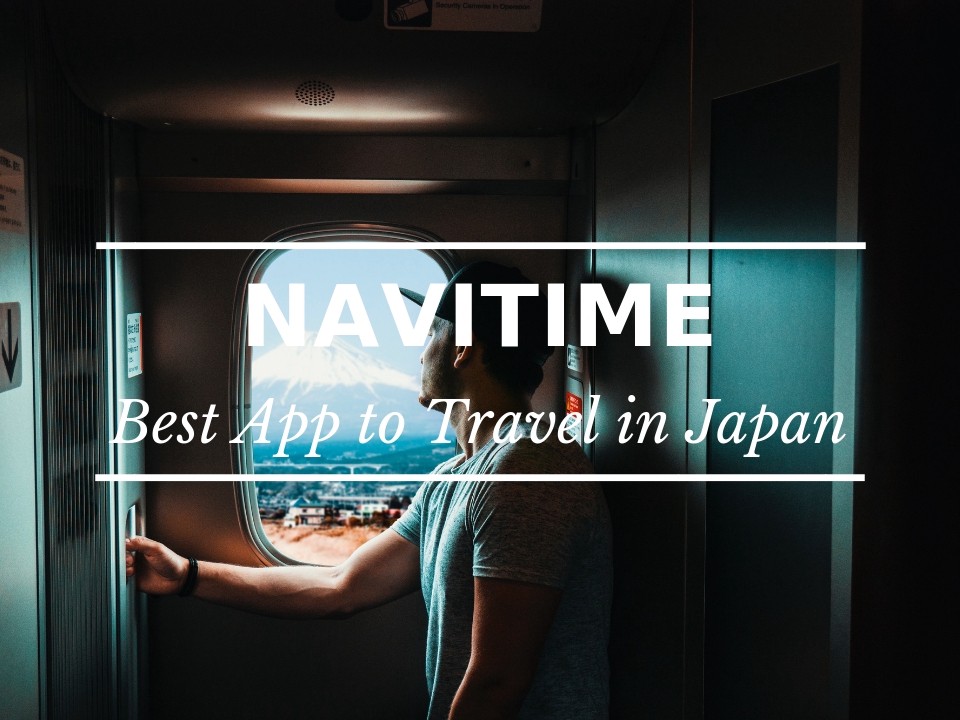 If you take a trip to Japan for the first or second time, you may worry about Japan's complicated transportation system. There are a great number of train lines and they run around like a spider web especially in Tokyo. However, you no longer have to worry about the transportation problem. With the useful and foreigner-friendly rail map app Japan Travel by NAVITIME (the former name is Navitime for Japan Travel), you never get lost or waste your limited time and can travel in the country smoothly.
Some people only know other map apps like Google Map are useful in the world, however, as far as Japan is concerned, Japan Travel by NAVITIME is more helpful. The rail map app is made for Japan and offers information in various languages.
Today, I'd like to 5 useful ways to use Japan Travel by NAVITIME, and you can't help but download and install the amazing map app!! You can use it with both iOS and Android.
*Japan Travel by NAVITIME has been just updated and been more useful for traveler in Japan! This guide introduces how to fully use the latest version of NAVITIME for Japan Travel.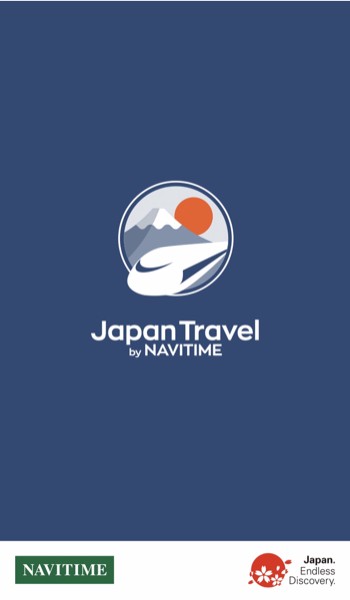 <<Click here to install and try Japan Travel by NAVITIME!!>>
1. Searching perfect routes to your destination
What's most helpful function with Japan Travel by NAVITIME is searching routes to plan your journey though there are lots of other useful functions. Of course, it suggests perfect routes in the fastest and cheapest way from a starting point to your goal. Additionally, this travel app offers more detailed information including the platform number of your train and the station exit you should go out, which are the most annoying points for foreign travelers.
Let's see how Japan Travel by NAVITIME works while traveling!
From Tokyo Station to Shibuya Station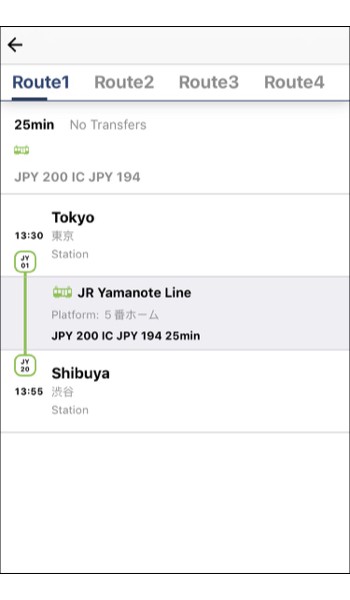 Japan Travel by NAVITIME provides you with information about time, fare, the train name, the platform number and so on. There are over 20 lines in the starting point Tokyo Station, so that detail really helps you.
From Shibuya Station to Kyoto Station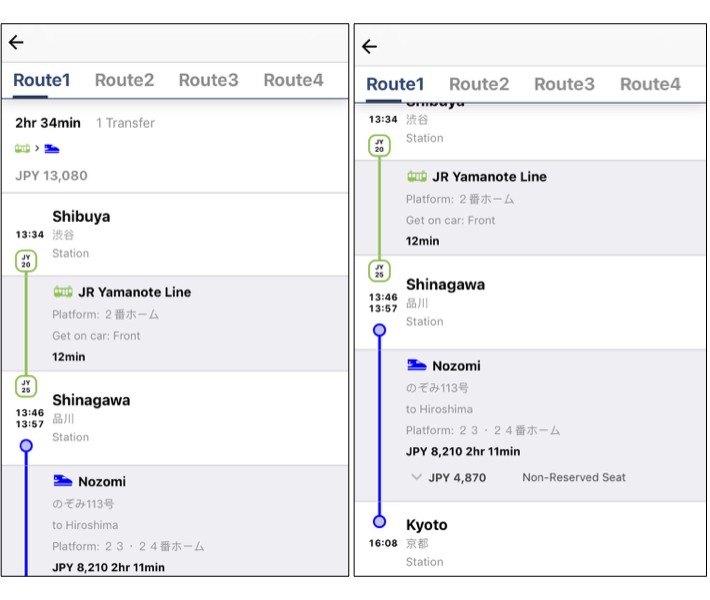 In the case you need to change trains and ride Shinkansen, this app kindly leads your journey. All you need is set your starting point, destination and departing time. You can see detailed information about transfer, too. And then, what should you do on Shinkansen? Tap "Explore" in the bottom menu of the screen where you can check tourist information about your destination including itinerary ideas, the latest info and general info by genre.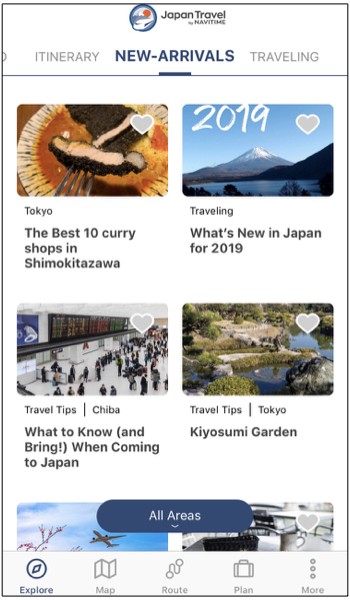 <<Click here to install and try Japan Travel by NAVITIME!!>>
2. Searching routes with Japan Rail Pass
If you stay in Japan for 7 days or more, you may buy Japan Rail Pass to move round Japan reasonably. In that case, it is a little difficult to understand which train and Shinkansen you can use with the pass. So, Japan Travel by NAVITIME also suggests you the routes with lines applicable to Japan Rail Pass.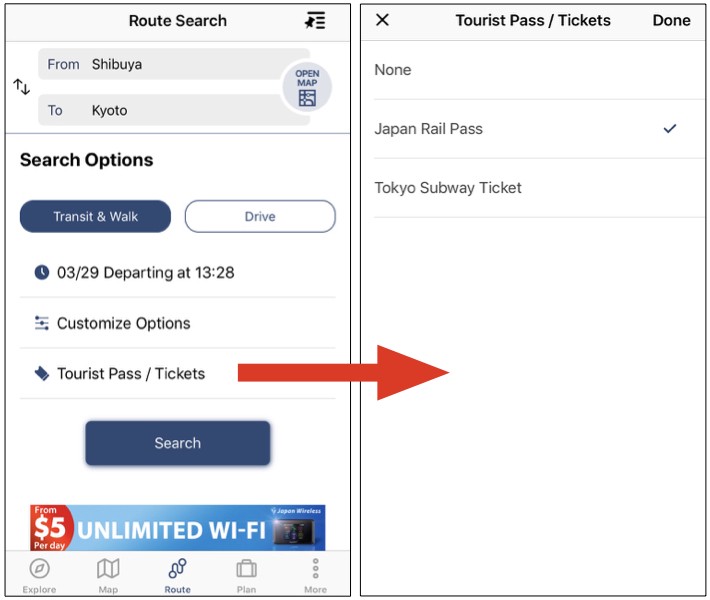 ▽On the left screen above, tap the button of "Tourist Pass / Tickets" , and tap your ticket name▽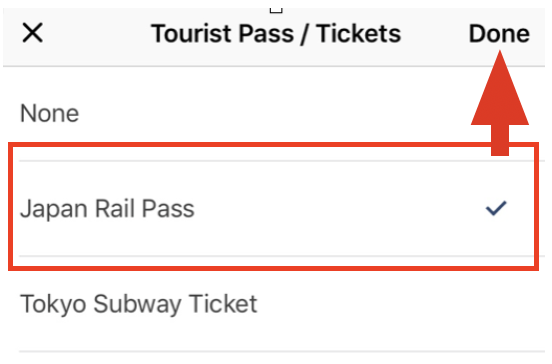 ▽On the right screen above, Japan Rail Pass marks show up on the right side of each route option like this▽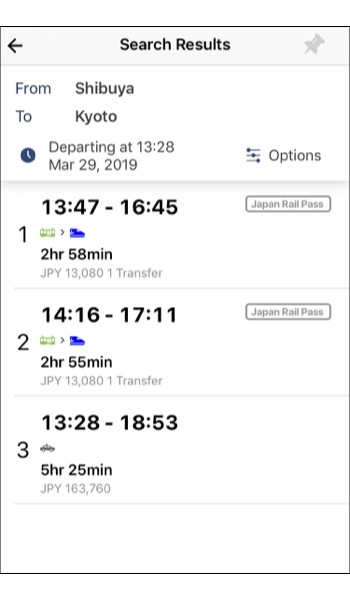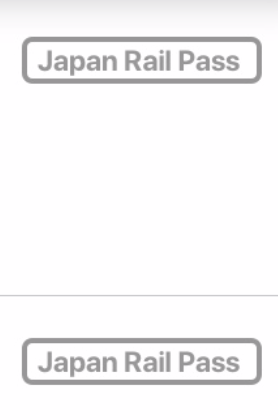 That is why I recommend this app instead of Google Map in Japan.
3. Offline searching service
You can access the maps of various spots including Free WiFi, Money Exchange, ATM, Tourist Information, Station and so on even offline. It is really foreigner-friendly since you don't always connect to the Internet in Japan. You should also know that it is unavailable to use Google Map offline in Japan.
Here are Free WiFi spots in/near Tokyo Station for example below.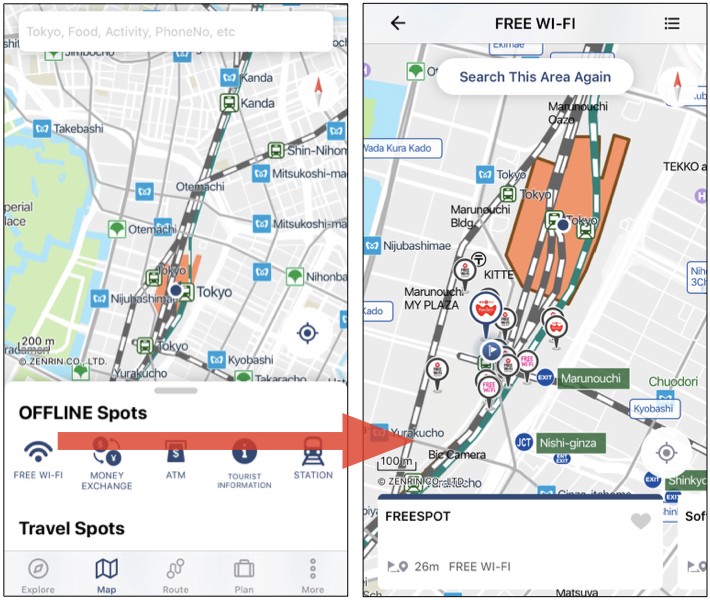 You can enjoy traveling all over Japan smoothly and comfortably with this perfect rail map app!! For more info about travel tips in Japan, please check these articles below, too.
▽Related Articles▽
▼Editor's Picks▼
---