7 Best Craft Workshops in Tokyo
Make Your Own Souvenirs! Best Hands-On Activities in Tokyo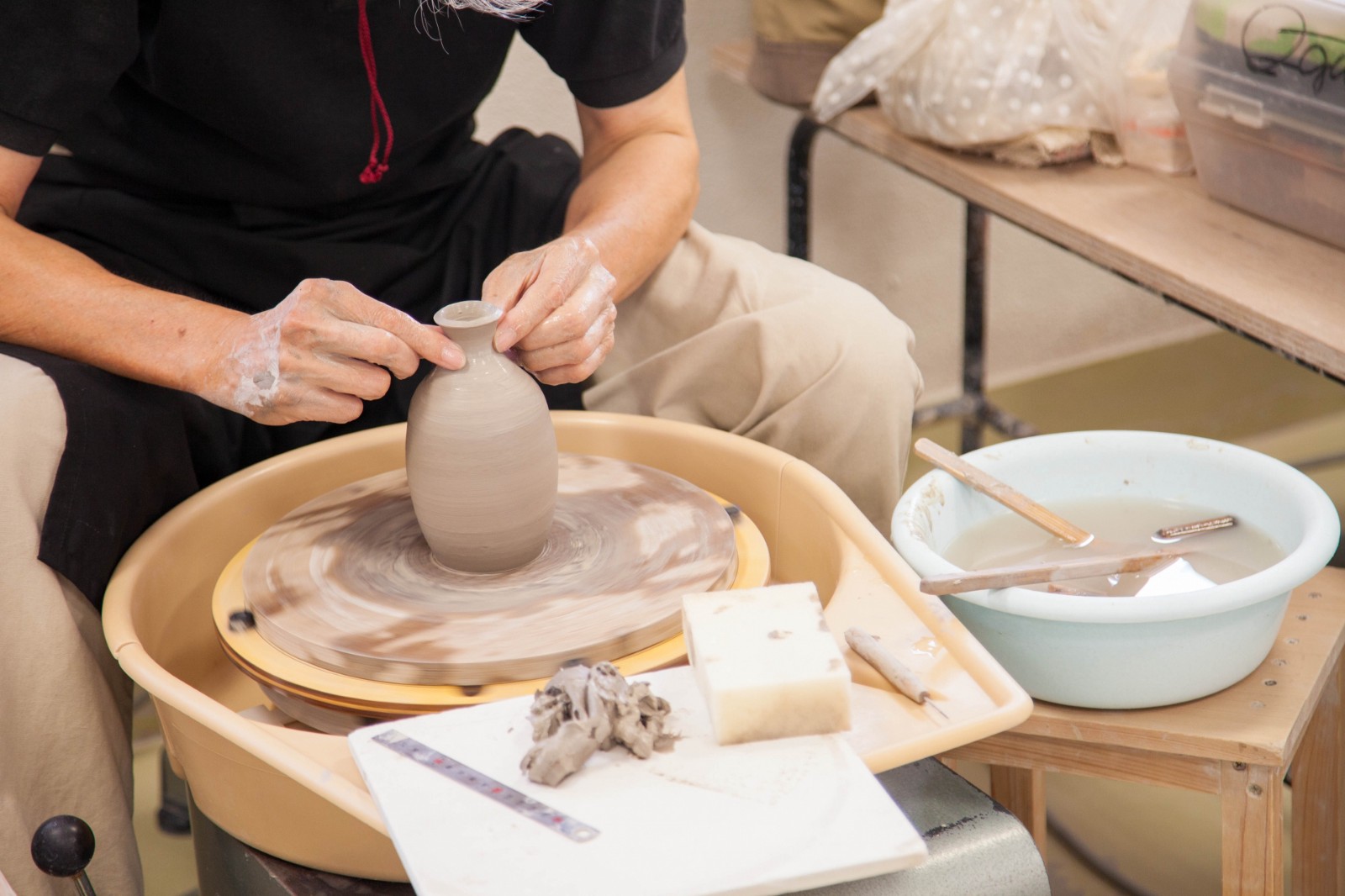 Japan is the kingdom of traditional craft-works! There are numbers of traditional workshops still remain in Tokyo and many of them are open for visitors to experience. You can learn the culture through the work experience, and moreover bring your work home as a souvenir! How amazing to create your own souvenir in Japan??
Here are most recommended craft-work experiences you can do in Tokyo! From Pottery making to Origami folding, pick your favourite 😉
*Please note that this article contains affiliate links.
---
1.
Traditional Kintsugi Experience
Kintsugi (金継ぎ "golden joinery") is a traditional method of fixing broken ceramics with lacquer dusted or mixed with powdered gold, silver, or platinum. It's an art of repairing related to the philosophy of Sado (Japanese tea ceremony) to accept breakage as part of the object's history rather than disguising with something. There is some workshops in Tokyo where you can have a rare and unique Kintsugi experience. Join the activity and learn the traditional technique of repairing broken pottery. Recreate an art piece and take one and only Kintsugi art home as an original souvenir.
2. Food Sample Making
Food samples (or plastic food/fake food) is one of the most unique and bizarre cultures in Japan, and now it became a popular souvenir among foreign visitors. In this activity, you can actually make the food sample by yourself with a help from a professional from Yamato Sample Factory, a long-established food sample company since 1952. Make your very own delicious-looking food samples as a special souvenir from Tokyo!
3. Amezaiku Sculpting
Amezaiku is traditional Japanese candy craft art, creating sculpture by shaping soft candy called mizuame by hand, scissors and tweezers. This Amezaiku workshop in Asakusa offers a live demonstration by an experienced candy sculpting artist and you can watch and learn how to sculpt and decorate Amezaiku using scissors and tweezers. After two practice sessions, they will let you make your own rabbit shaped candy from scratch!
4.
Glassblowing Experience
The activity takes place at Tokyo Glass Art Institute and is guided step by step by some of their glass experts. After learning the history and the beauty of glass art, you will create one on your own by picking colour, shape and pattern by yourself. Experience the whole process of making glass art including glassblowing, shaping and molding, and take your own creation home after the session.
▶ Glassblowing Experience at Tokyo Glass Art Institute
5. Somemono: Japanese Dyeing
If you are into handicrafts and designing, Somemono could be a perfect activity to unleash your inner creativity. First of all, Somemono (染物) is traditional Japanese craft of dyeing. Through the two-hour activity in Shinjuku, you will learn the beauty of Somemono art and design your own beautiful scarf with a help of a friendly instructor. Go on a process step by step by choosing the colour and designing your scarf with flowers and leaves. Bring back home your own Somemono scarf as a special gift for someone you love!
▶ Scarf Designing Experience in Shinjuku
6. Edo Kiriko Glass Cutting Experience
Edo Kiriko (江戸切子) is traditional glass cut originated in Tokyo (formerly called Edo) during Edo Period. Edo Kiriko glassware has patterns created by curving glasses with the special technique. The Edo Kiriko workshop is held at the glass factory in Asakusa area. Through the activity, you can create your own beautiful Edo Kiriko glassware by selecting your favourite design from various patterns and curving the glass. The patterns are available from simple to complex ones.
▶ Edo Kiriko Glass Cutting Experience in Tokyo
7. Jeans Making Experience
Okayama Prefecture is the mecca of made-in-Japan jeans, especially in Kojima area in Kurashiki City, there are many dosmetic jeans shops gathered. One of Okayama denim shops, Betty Smith has an outlet in Tokyo and offers a jeans making experience. You can make your own original jeans by choosing denim fabric, design and stitch patterns. Create jeans with quality materials and a help from the craftsman who complete your jeans with the hemming and leather labeling.
▶ Jeans Making Experience in Tokyo
---
Nothing is better than hand-made souvenirs, right? 😉 When in Tokyo, it's definitely recommended to try some special activities as there is an abundance of unique cultural experiences. If you need more info for activities/souvenirs/culture in Japan, these related articles are highly recommended to read!!
▽Related Articles▽
▼Editor's Picks▼
---