Japanese Football – an Introduction
Introducing you to all aspects of Japanese football from now.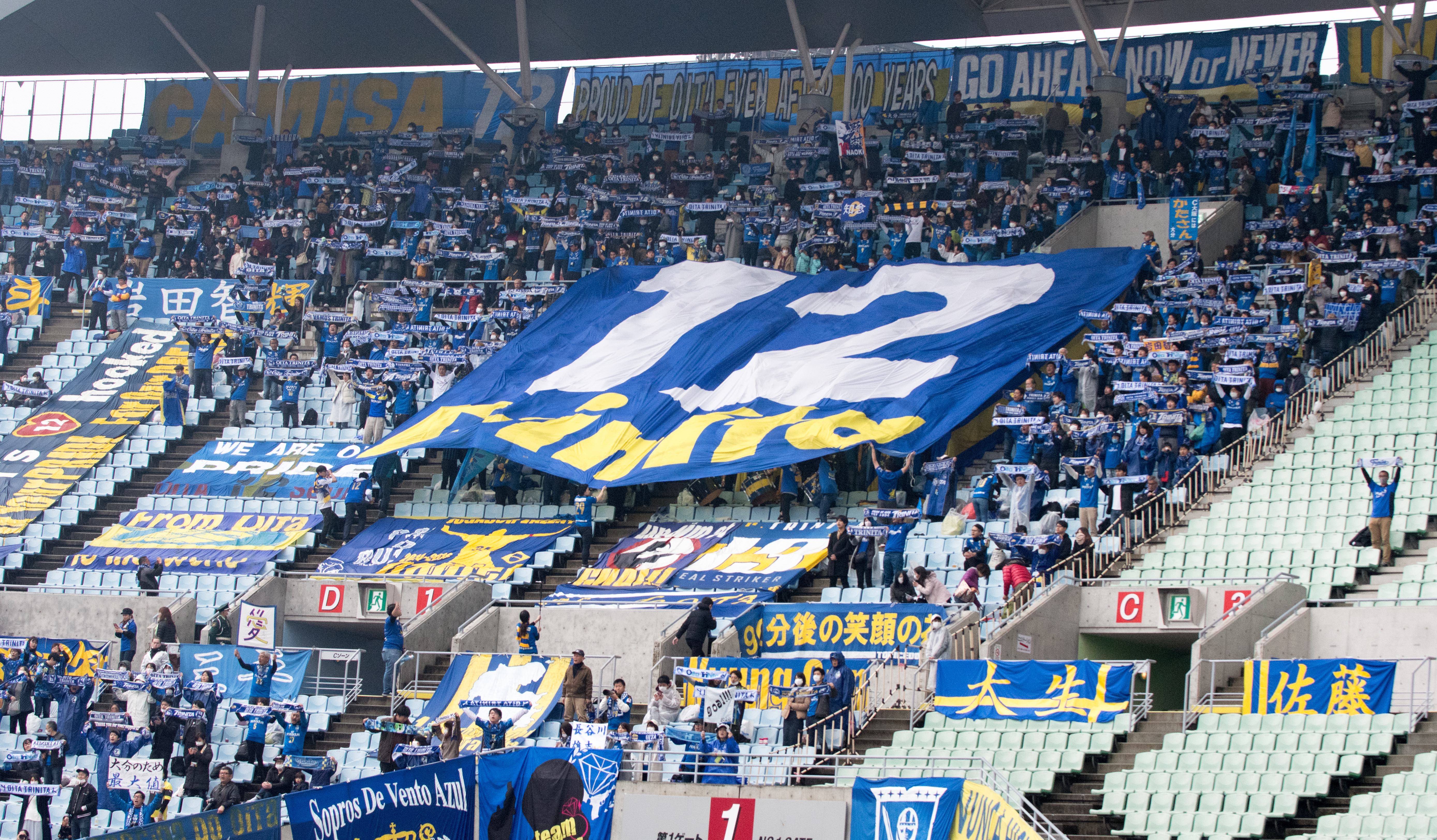 Hello! That's as good a place to start as any, yes? My name is Alan Gibson, of JSoccer Magazine and JSoccer.com. Thank you to Japan Web Magazine for giving us, of the JSoccer Family, this chance to spread the word about the game we love, in the country we love!
An Introduction to Japanese Football
(Lots More to Follow!)
We plan to introduce you to all aspects of Japanese football (well, that's what we're going to be calling it, even though our magazine and web site is "JSoccer"… but that's another story!) from the teams and players – both current and historical – to the grounds (and how to get to them), the mascots, the shirts… or whatever takes our fancy as we take a random, yet eventually extensive tour of Japan through football.
What better introduction could there be in our opening article than to give you a basic rundown on what is on offer for the football fan in the Land of the Rising Sun? And so the game commences…
J1 League
We start with the J.League, which consists of three divisions, logically named J1, J2 and J3. J1 is the top tier, and in 2020 consists of 18 teams who play each other in a round robin format on each matchday of nine games. The season consists of 34 games in J1 and each of the 18 teams plays each other at home and away. The Covid-19 situation has complicated the 2020 season but at the time of writing, the campaign will end with the champions crowned in late December. Yokohama F.Marinos are the reigning champions, a storied team that will be extensively covered in a future article (as will all teams, eventually!). Pictured are fans of Yokohama FC.
J2 League
J2 has 22 teams in 2020, of which two will be promoted to J1 at the end of a long campaign of 44 games, as they play each twice, again home and away, as with J1. Relegated last season were Jubilo Iwata and Matsumoto Yamaga, and those will be just two of the teams fighting for a place in J1 for the 2021 season. One of the other favourites is surely to be Kyoto Sanga, who have a new purpose-built stadium for this season (pictured) and their fans will be hoping that it will see J1 action in 2021.
J3 League
J3 in 2020 consists of 16 teams, 14 of which are "stand alone" teams, fighting for a place in j2 and beyond, and two teams that are a younger version of established J1 teams. Gamba Osaka and Cerezo Osaka run Under-23 teams in Japan's 3rd tier, although this is expected to be the final season of the Under-23 teams as membership of J3 grows. This season the J.League welcomed a new member – FC Imabari – to J3, while Kagoshima United and FC Gifu were relegated from J2. The J3 season consists of 30 matches, again each team playing the other 15 home and away. Two teams will be promoted to J2 at the end of the year.
Lower league football is also followed closely by many, and the Japan Football league (JFL) has many hopeful clubs who are looking for a J3 place to begin their J.League lives. Right now, as J3 grows in size, there is no relegation to the JFL, but it will come in time, and the lower tier of the J.League will become even more competitive!
Nadeshiko League
The ladies also have their own league – the Nadeshiko League – which, in 2020 consists of two divisions, but steps have been taken to improve the women's game in Japan, and the establishment of a professional league for Japanese women has been announced and will come into play in 2021. Each team in the WE League, as it will be called (full name Women Empowerment League) must have at least five players signed to fully professional contracts to be eligible to be called professional, and enter the league. 17 clubs have applied to be inaugural members of the WE League, of which eight to 10 will comprise the opening season's clubs. The successful applicant teams will be announced in October 2020.
We at JSoccer and Japan Web Magazine hope that you will become a fan of Japanese football through this series of articles. As you can see from our pictures, then fans are a huge part of the colour of the game! Join us, why don't you?
Feel free to follow, join in or message me on these various social media accounts at any time, to get more details on any or all aspects of JSoccer!

Twitter
twitter.com/JSoccerMagazine
---