Izu Peninsula: Best Beach Destination near Tokyo
Spend a perfect summer day in Western Izu Peninsula, the best summer getaway from Tokyo.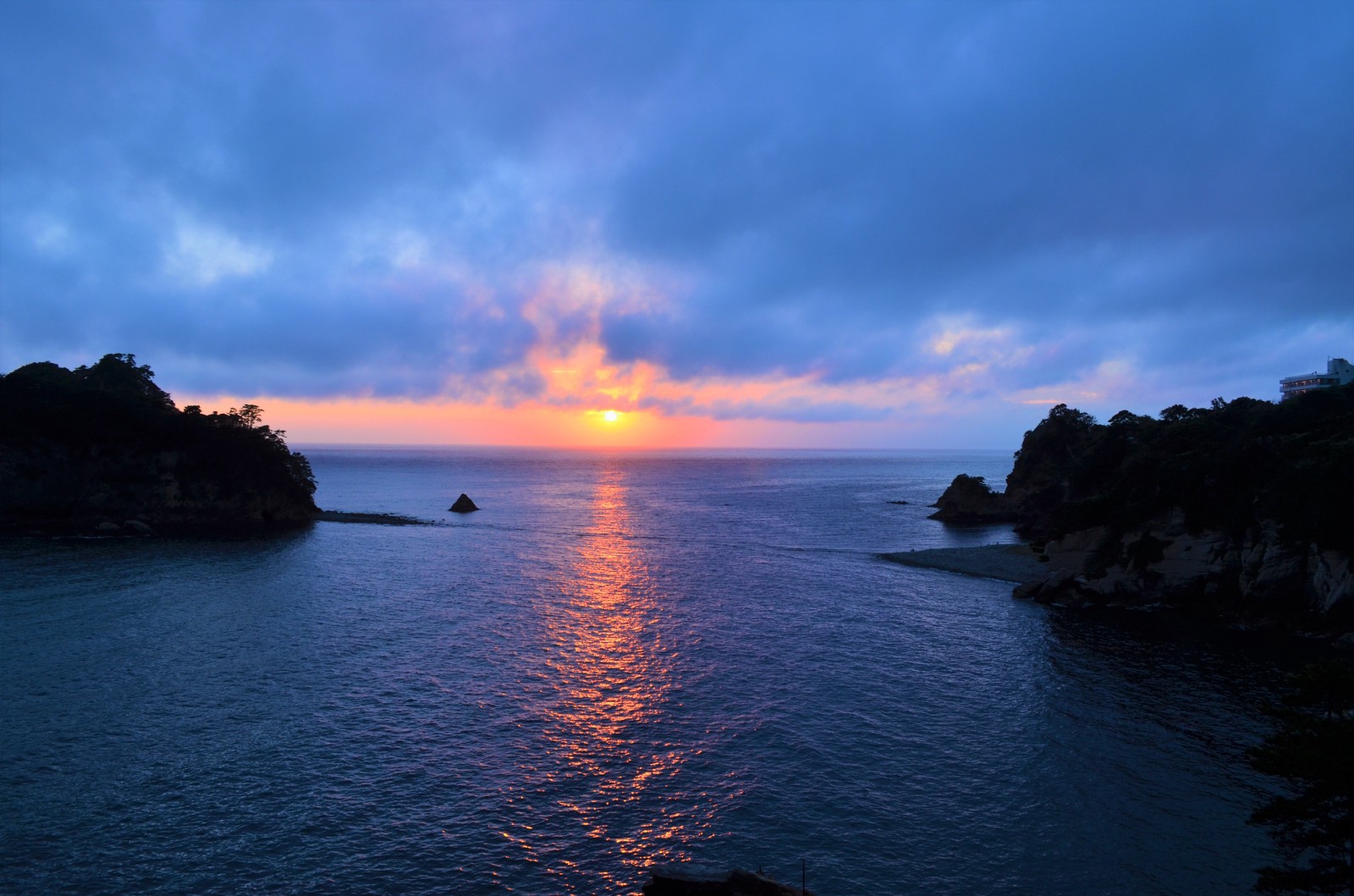 Looking for a short trip destination from Tokyo in summer time? Then Izu Peninsula in Shizuoka Prefecture is the perfect choice. Here is a review of my wonderful summer trip to Western Izu Peninsula.
*Please note that this article contains affiliate links.
Izu Peninsula is one of my favourite places on earth and I visit there several times a year. It is not far from Tokyo and easy to visit even just for a day. If anybody seek for a short trip destination from Tokyo in summer time, I'd strongly recommend Izu as there are pretty much everything we need for summer getaway. Beautiful beaches, rich nature, relaxing hot spring and delicious food. What else do we need? So here is a review of my visit to Western Izu from previous summer.
– Purchase Minami Izu Free Pass at JR counter
This JR rail pass includes return way tickets from Tokyo to Ito station and unlimited usage for Izukyu railway from Ito station to everywhere and Tokai bus service in southern part of Izu Peninsula for 2 days. The Pass costs 6,270JPY. Izukyu Railway from Ito station to Shimoda station runs by the seaside coast and the view from the window is just spectacular.
IMPORTANT NOTICE: Minami Izu Free Pass is no longer sold, however, the Tokai Bus Unlimited Ride-Pass which allows unlimited bus ride around southern Izu area is available now.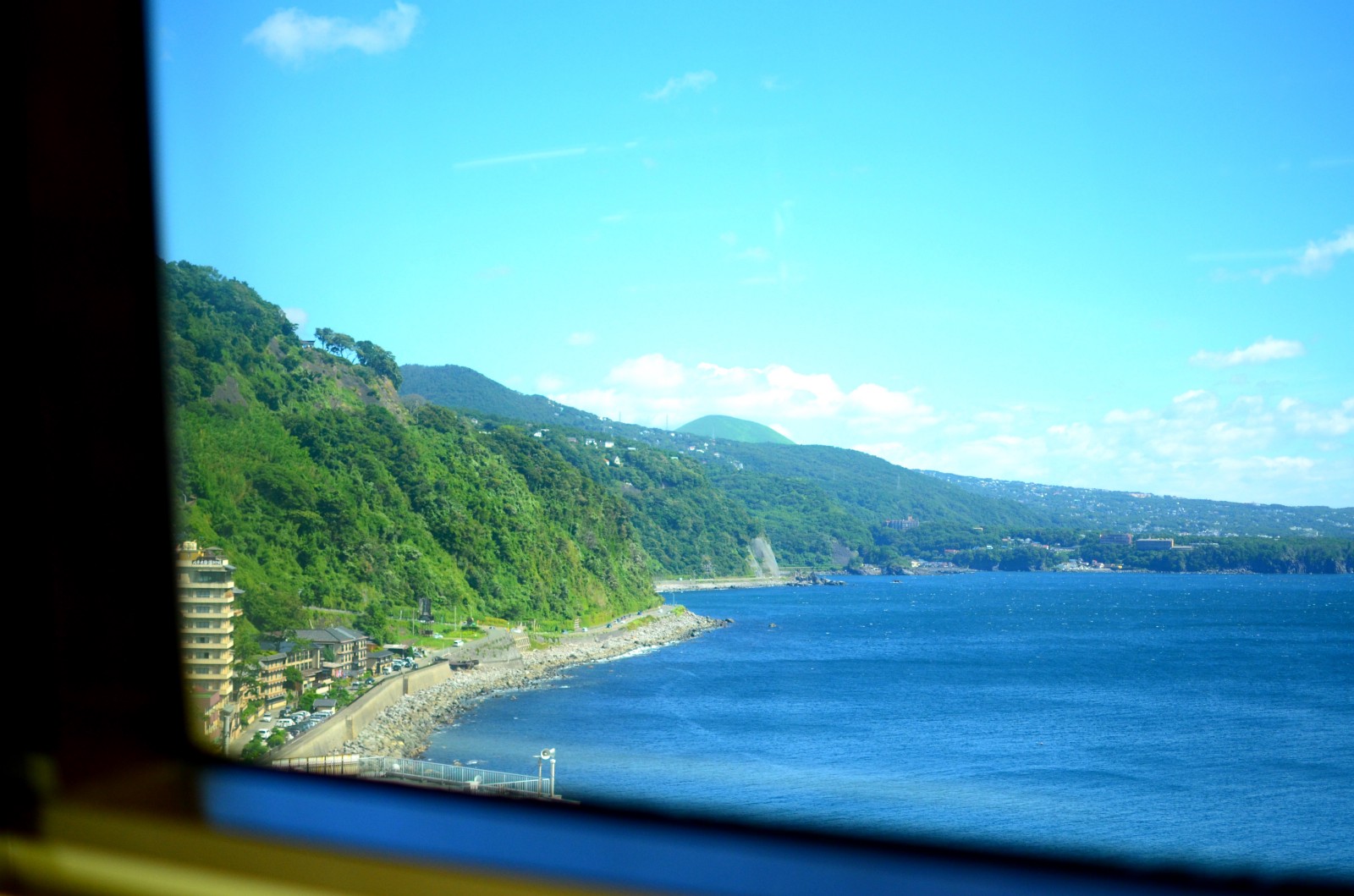 – From Shimoda to..
Izukyu line ends at Shimoda Station where Tokai buses terminate. There are numbers of buses heading to various locations. Some run by coastline and stop by several beautiful beaches such as Shirahama, or some head to inland for hot spring resorts.
I have been to Izu Peninsula a number of times including popular resort areas such as Ito, Atami, Shimoda, etc. And this time, I decided to head to even further west which is supposedly less touristy but very beautiful. So I took a but towards Dogashima.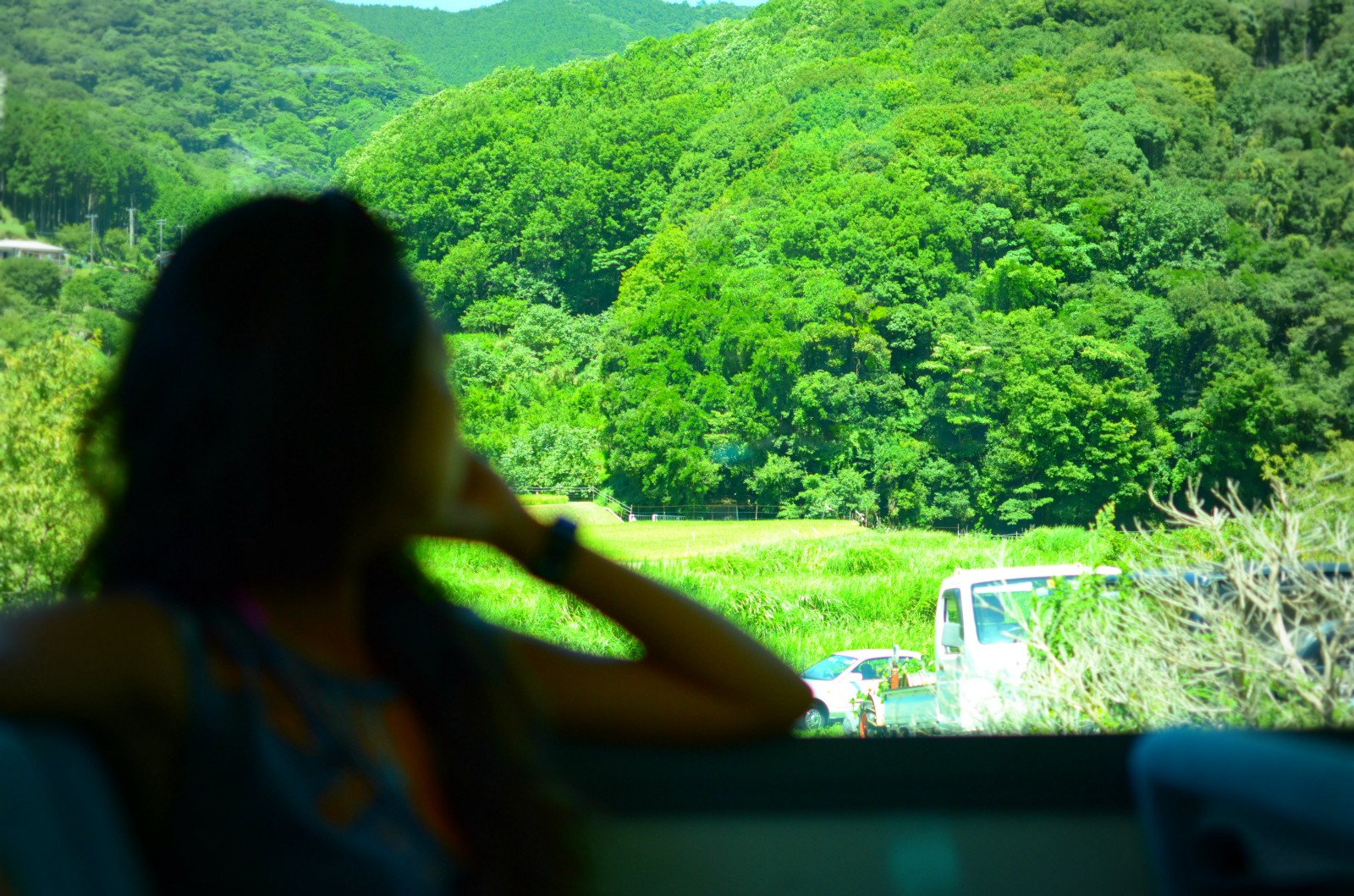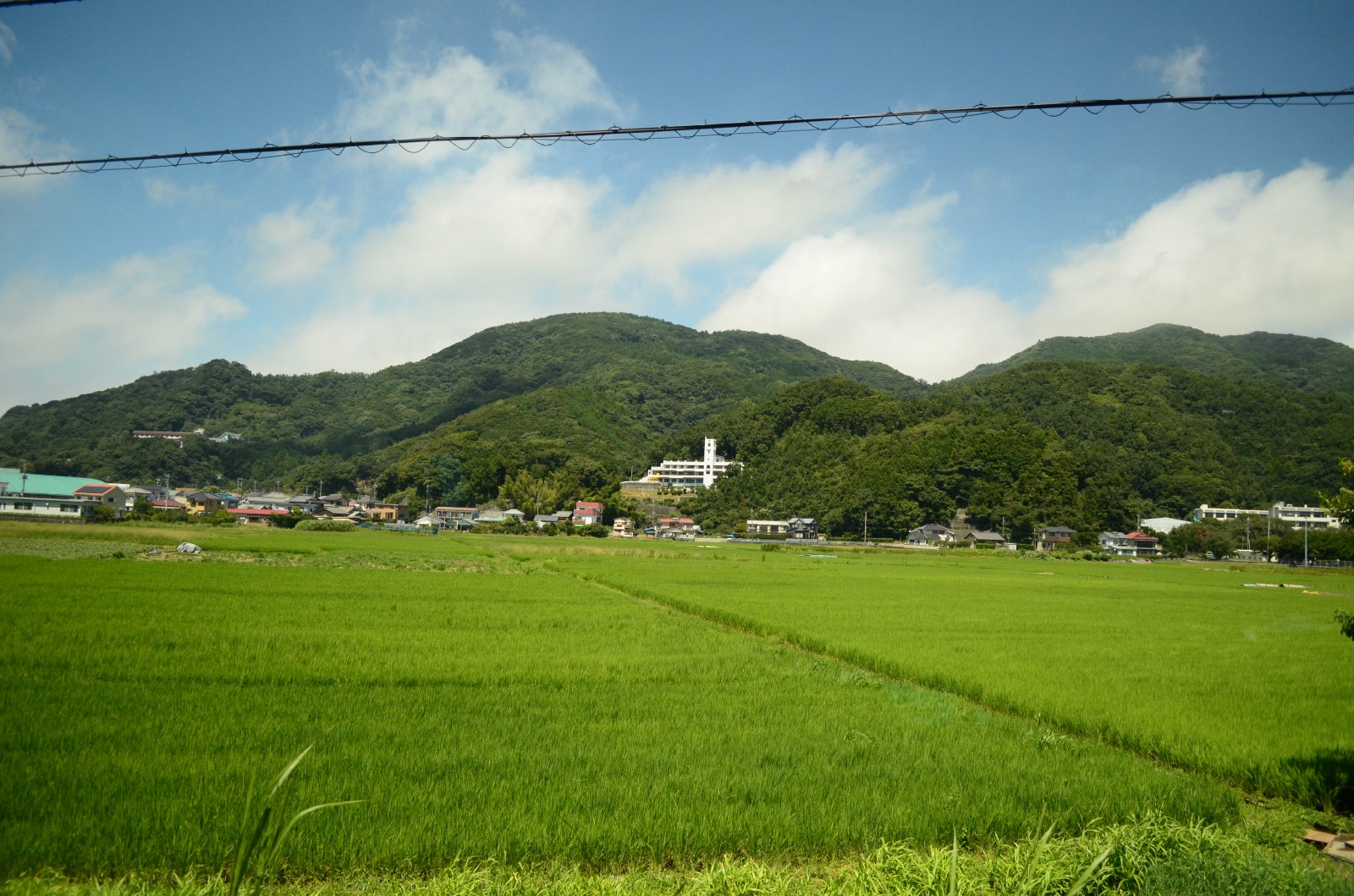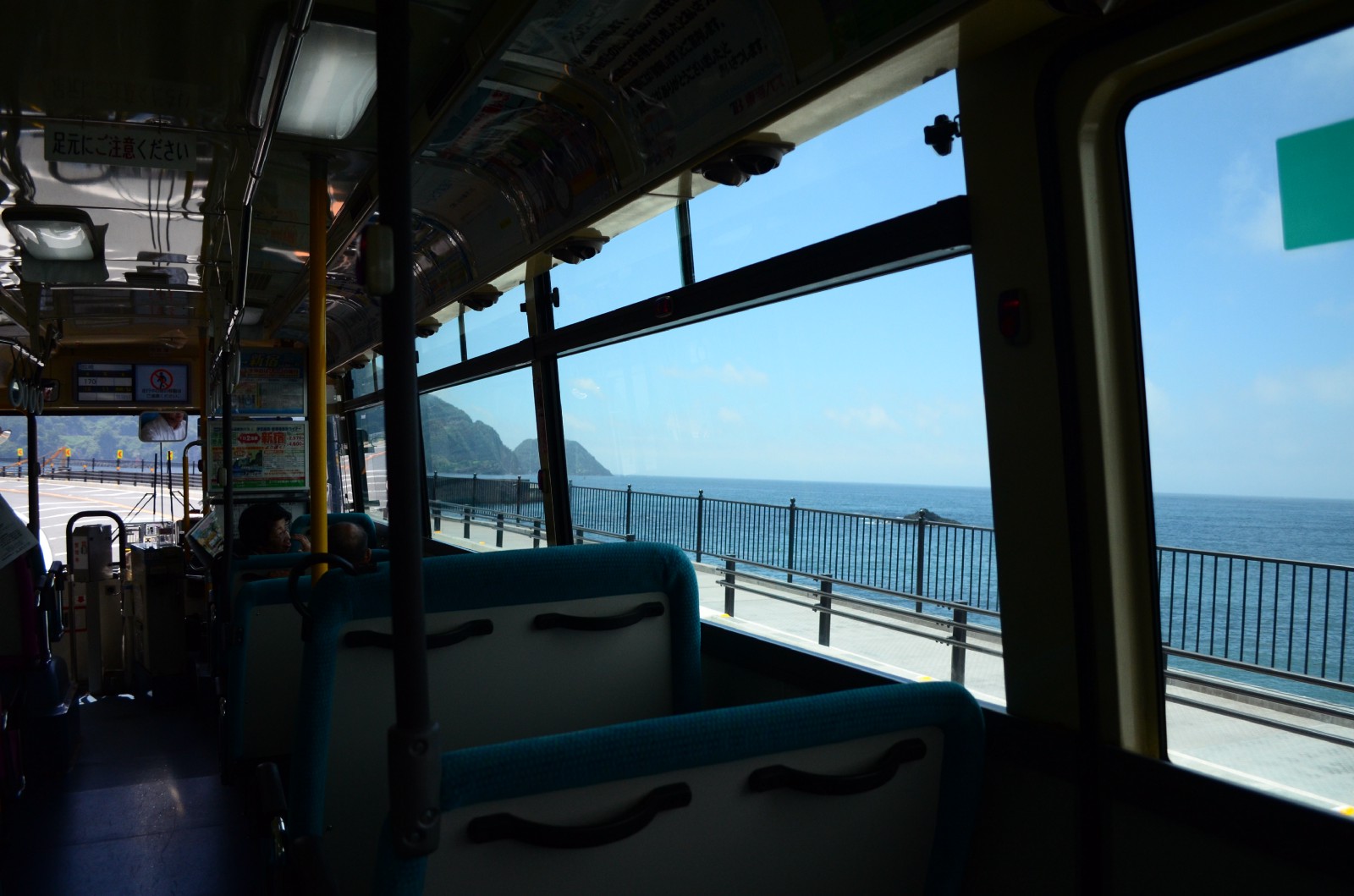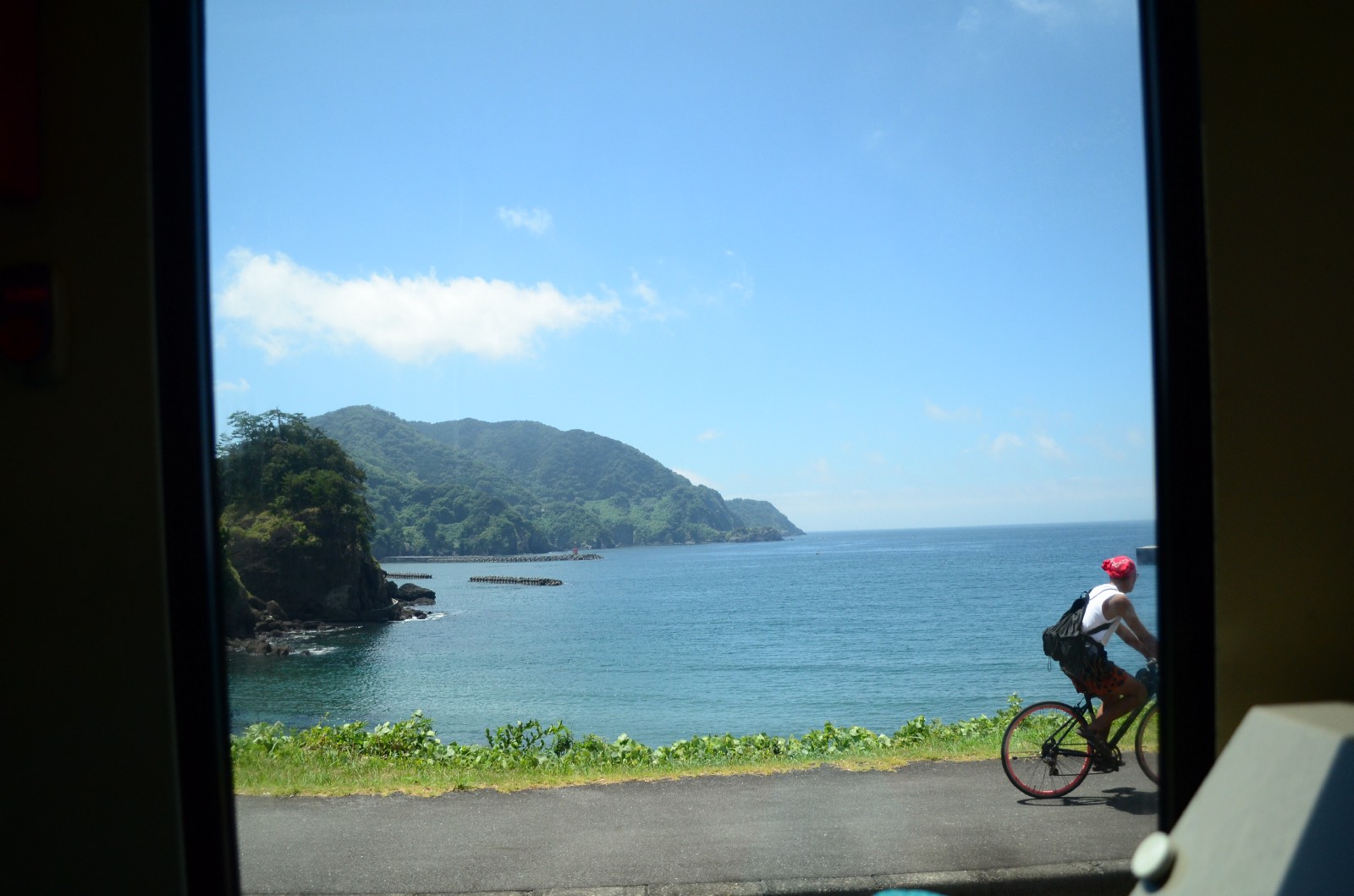 Travelling around by bus in Izu is quite easy. Buses run quite often and the view is yet beautiful from the window. Passing by local streets, rice fields and the coastline is so refreshing. As I mention, this rail way pass includes unlimited use of Tokai bus which can take you as far as Dogashima stop which located west side of Izu peninsula. It takes about 1 hour from Shimoda to Dogashima by bus.
– Dogashima
When you reach Dogashima, this is the view you will see.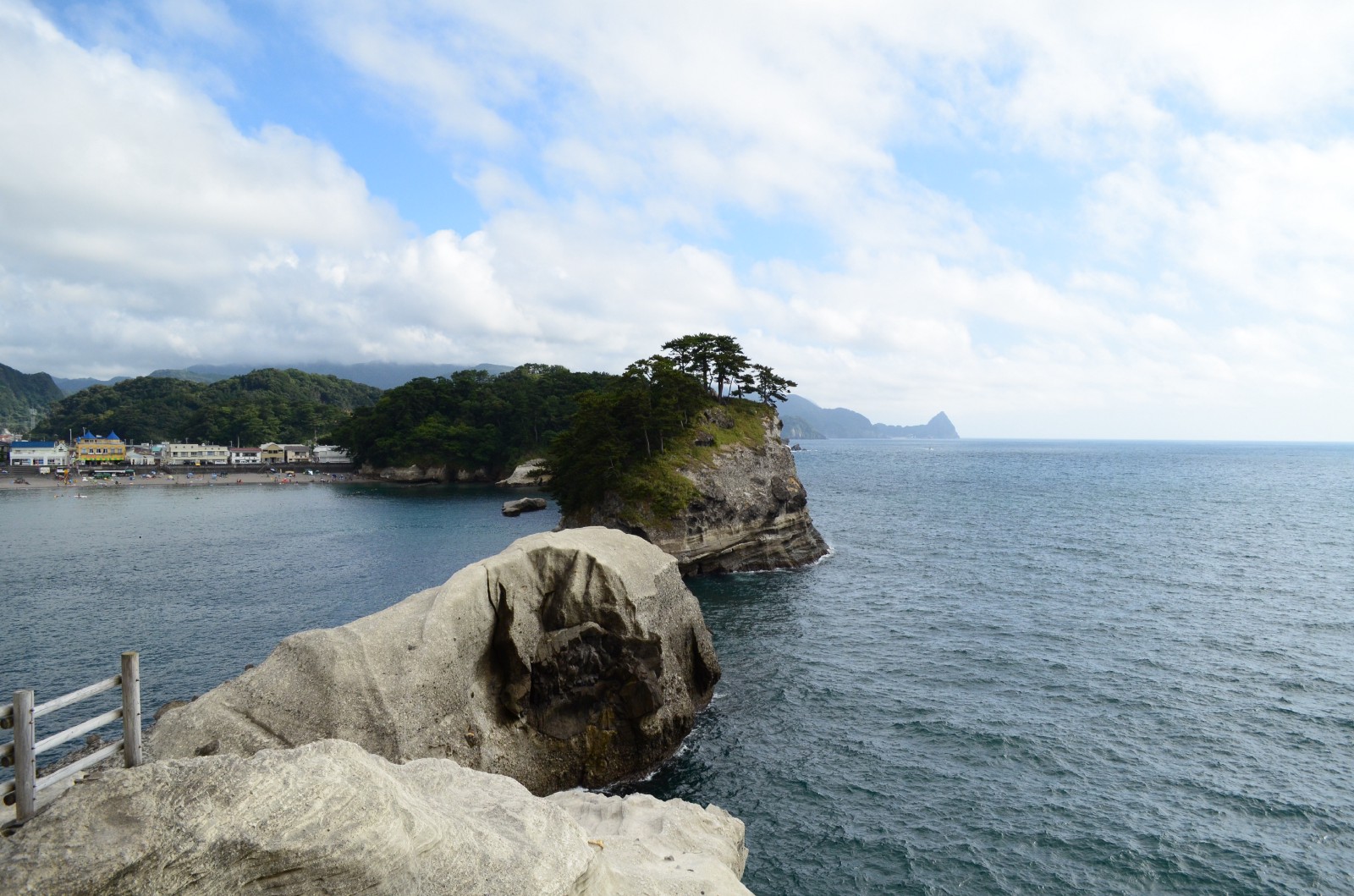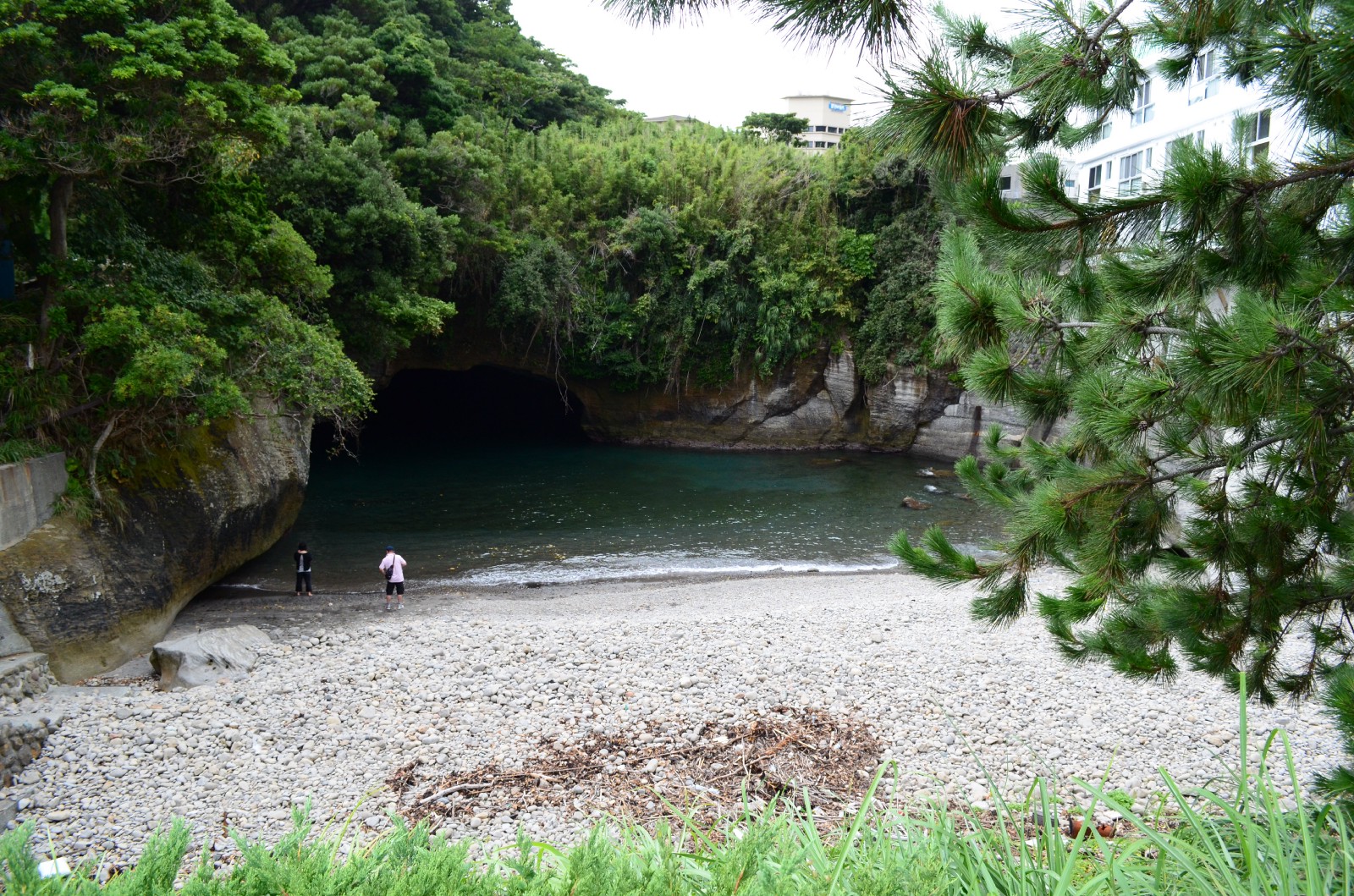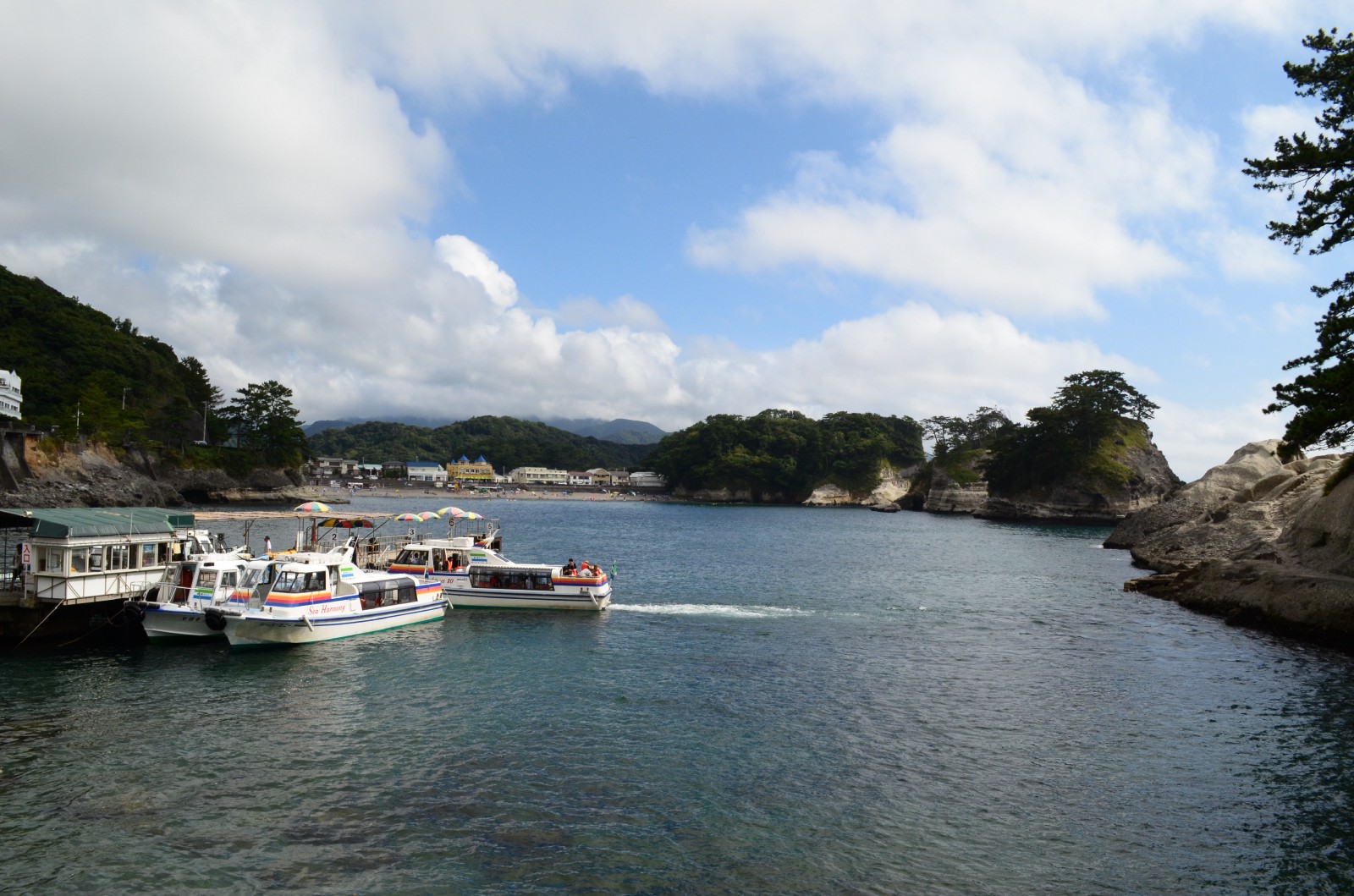 Dogashima is famous for its outstanding view of geo sites with stone formations, cliffs and caves as well as beautiful beaches. So take your choice if you are either spending time for chilling at the beach or exploring a geographical sites. I recommend both!
Dogashima area has several good ryokans (Japanese style inn) with hot springs. I love ryokans. It's a perfect treat especially after the long travel and playing hard on the beach. This time, I have decided to book the room with the scenic view.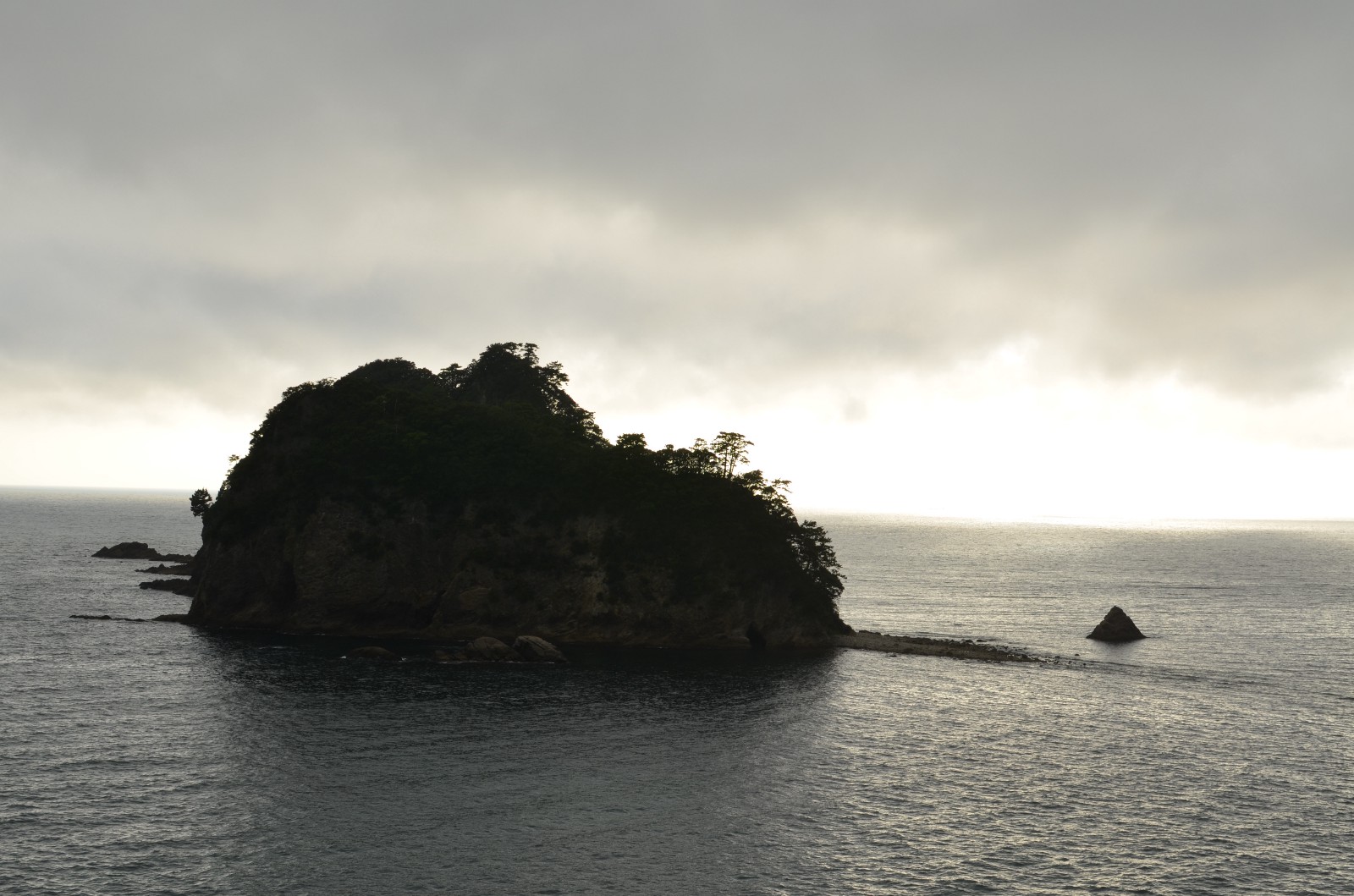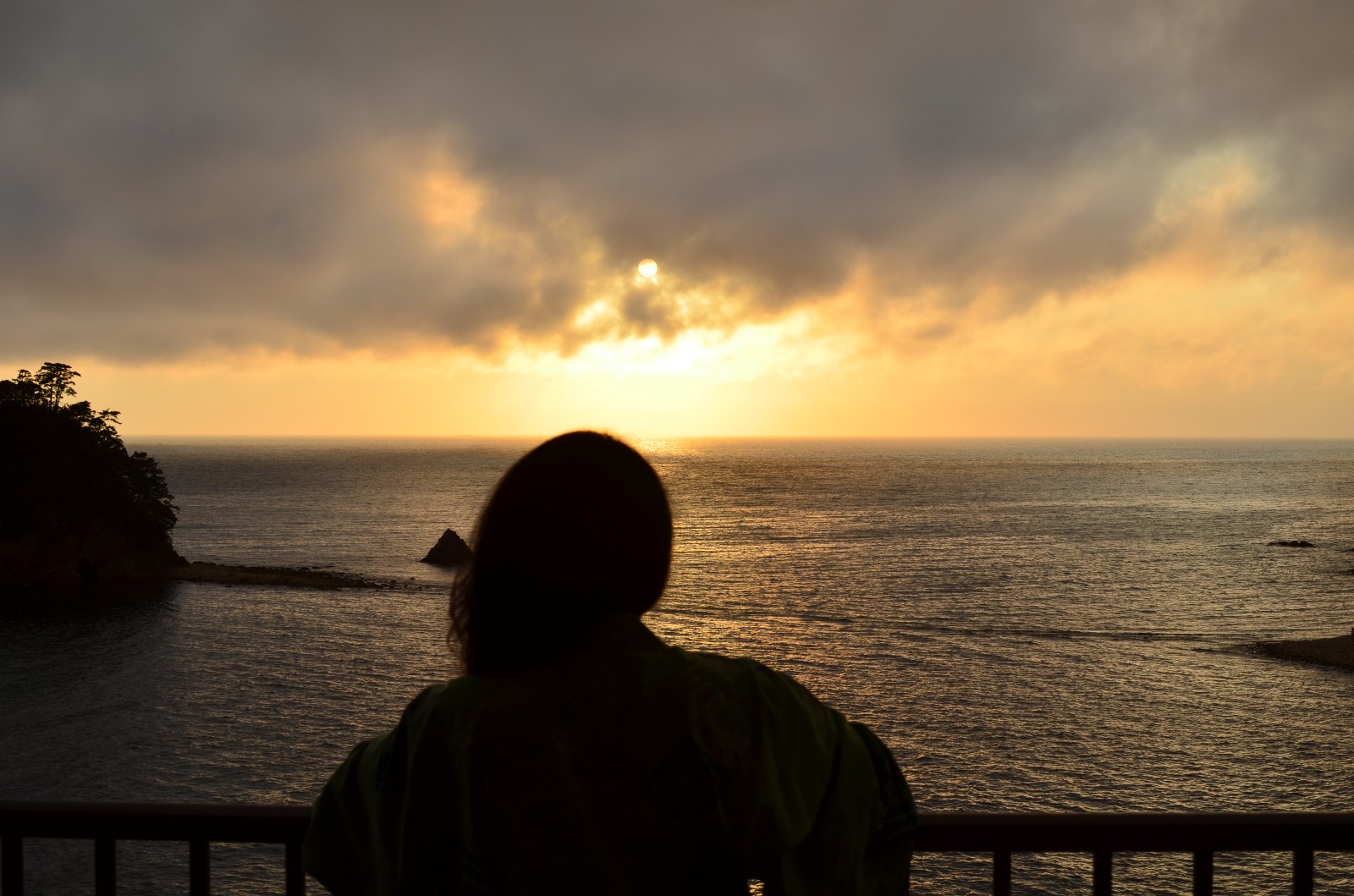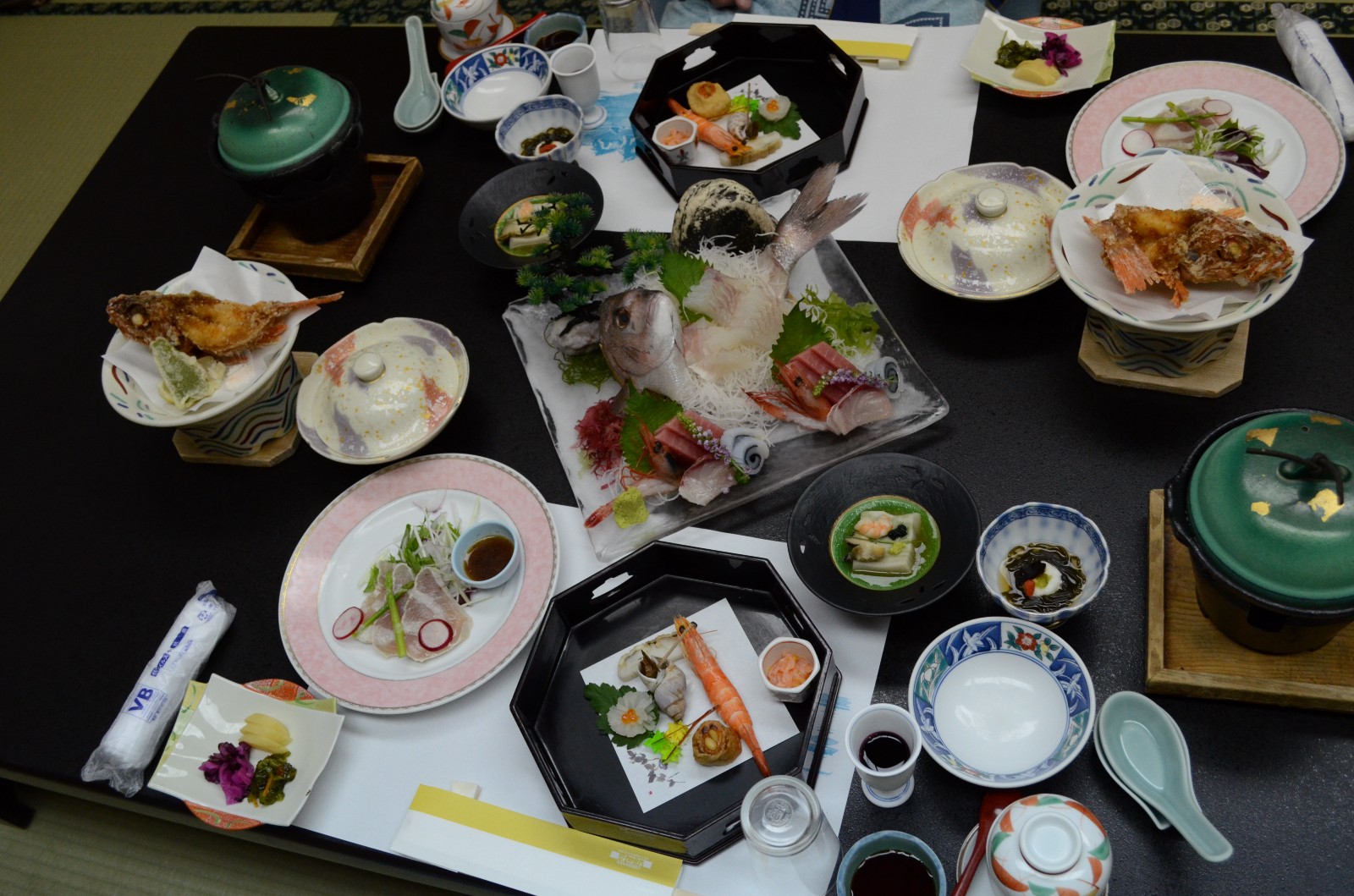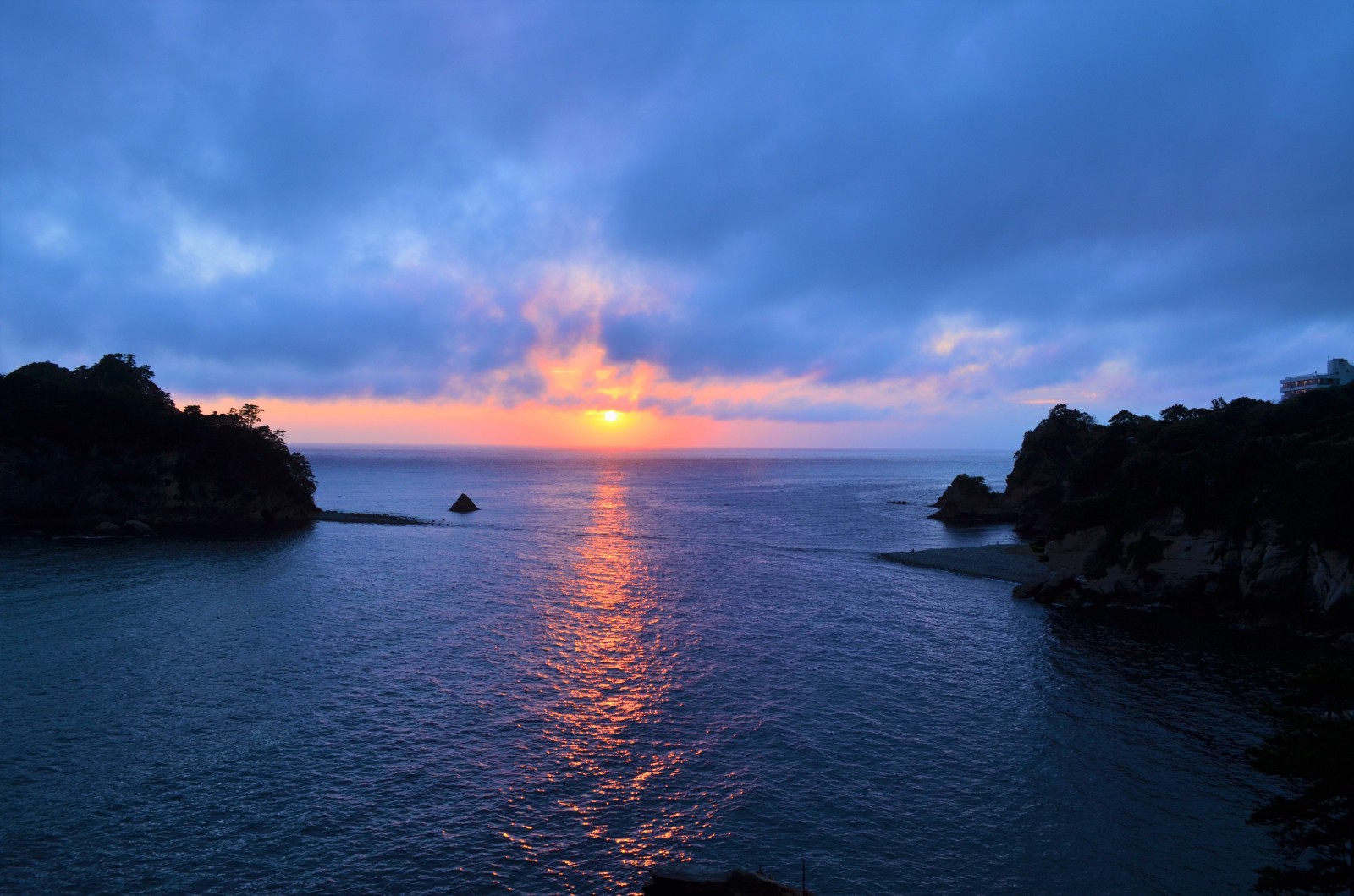 Because the view of Dogashima so great, it is nice to see it from your room, too especially the sunset. This small island is called Sanshiro Island and there is something very special about it. I'll tell you later. And of course nothing better than taking outdoor onsen bath with a great view and eating great Japanese meal in yukata. Totally feel indulged.
Hotel info: Dogashima Accueil Sanshiro (2145 Nishina,Nishiizucho,Kamo Gun,Shizuoka prefecture)
<< Make a reservation with the best price! >>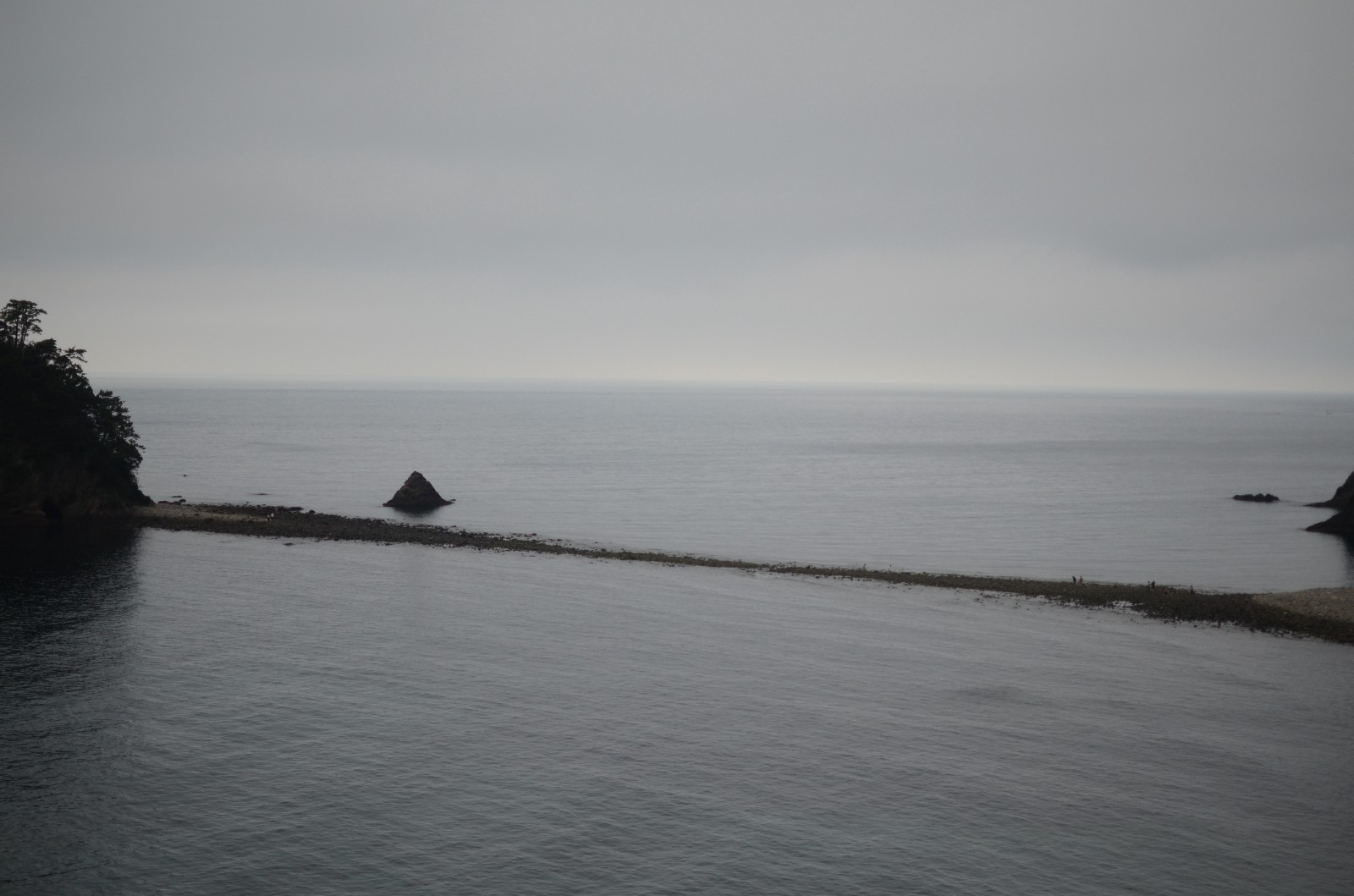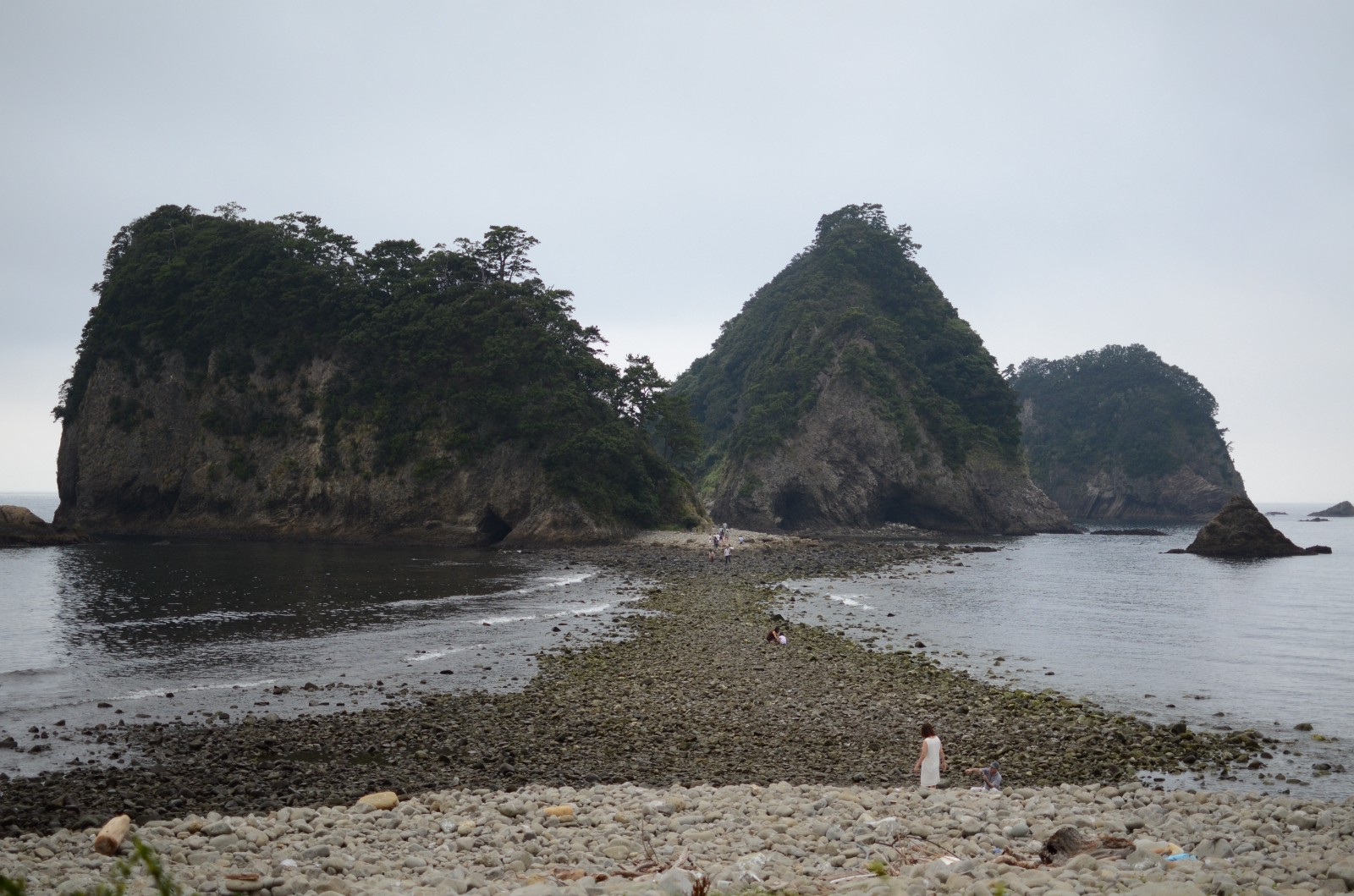 The special thing about this small island is that the pass appears when the tide is low and you can actually access! The hotel I recommended is only few minutes away from there.
Around the hotel, there are several beaches: Tsubasawa Beach (5 mins walk) and Ukishima Beach (20 mins walk). Both beach are not sandy, but have a spectacular scenic geographical view!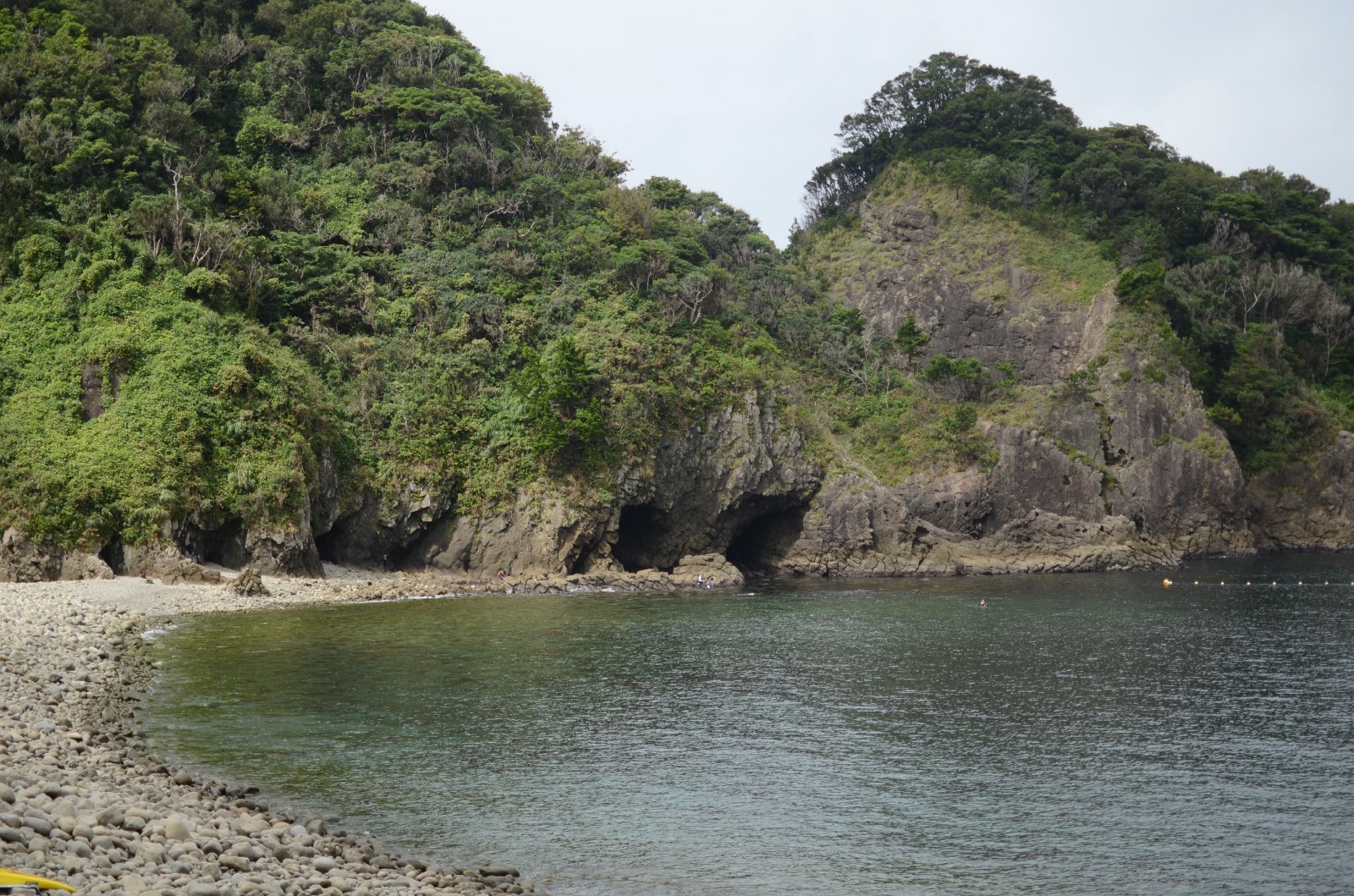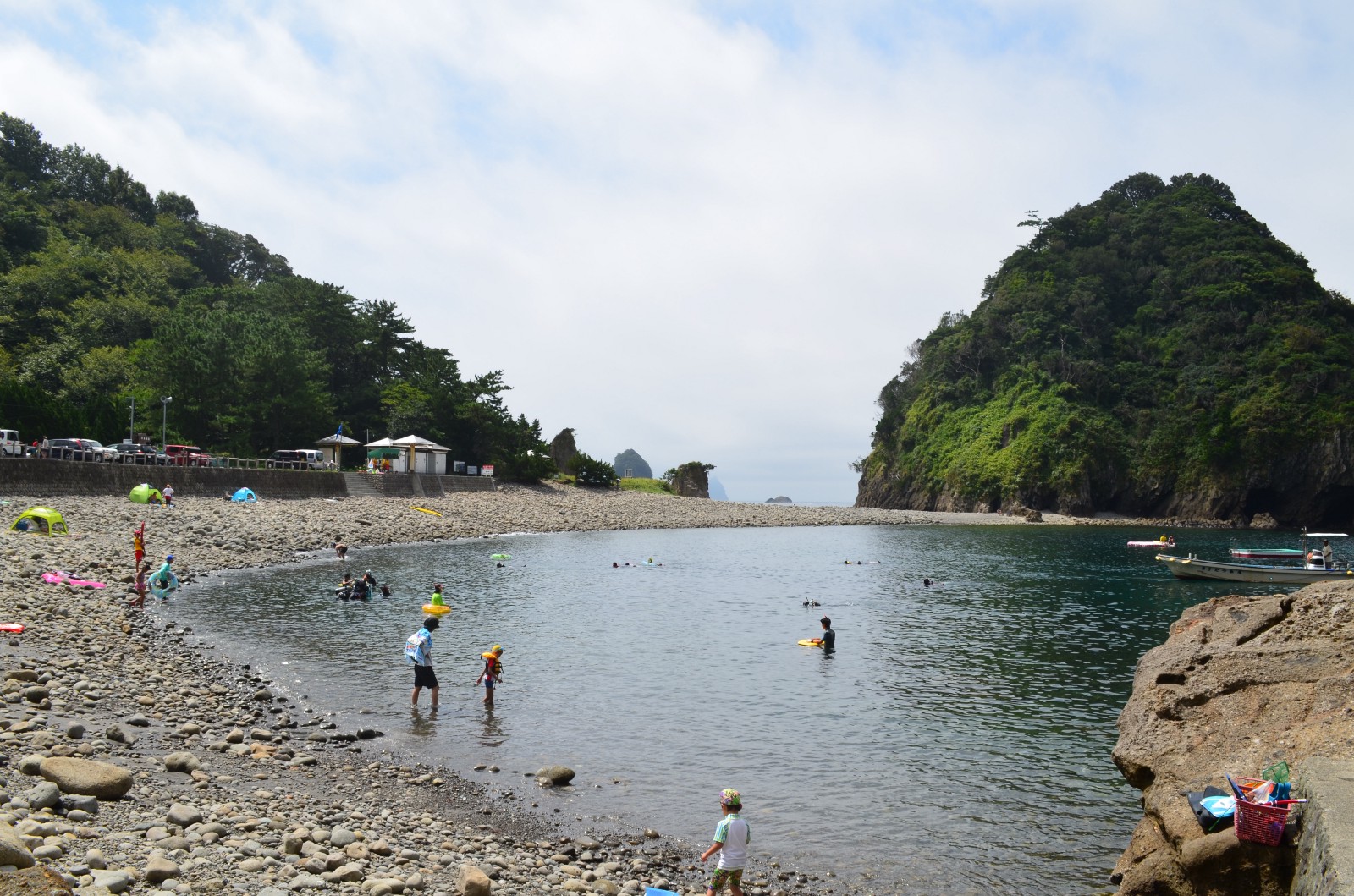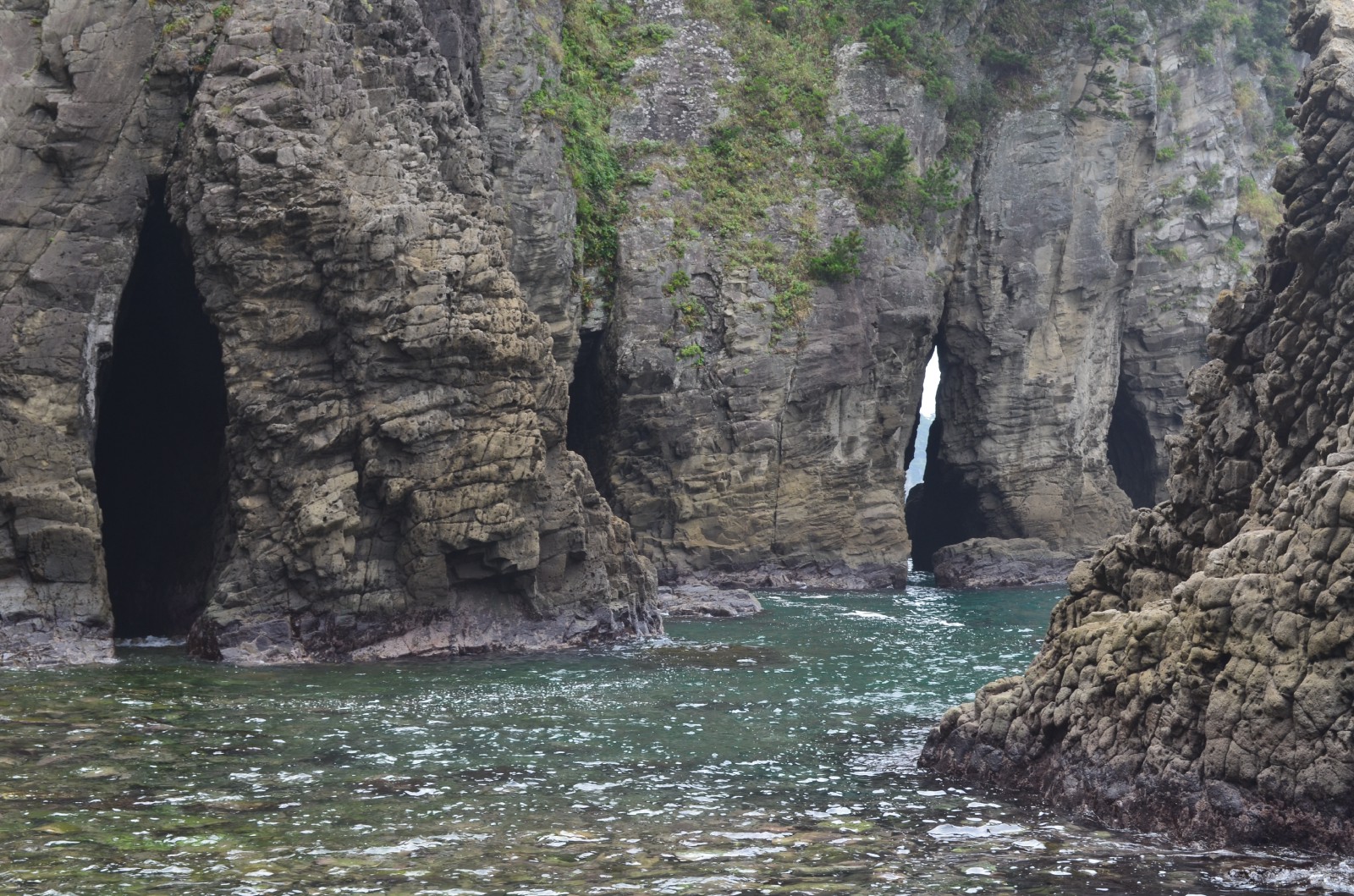 The second day of the trip, continue to explore Dogashima area or head back to south for white sand beaches whichever preferred!
If you need tips for beaches in Izu Peninsula, check this out,too! ↓
For more info about travelling in Japan in summer time, please check out these articles, too!
▽Related Articles▽

---