7 Things You Shouldn't Do at Tokyo Disneyland and DisneySea
Essential Tips to fully enjoy Tokyo Disneyland and DisneySea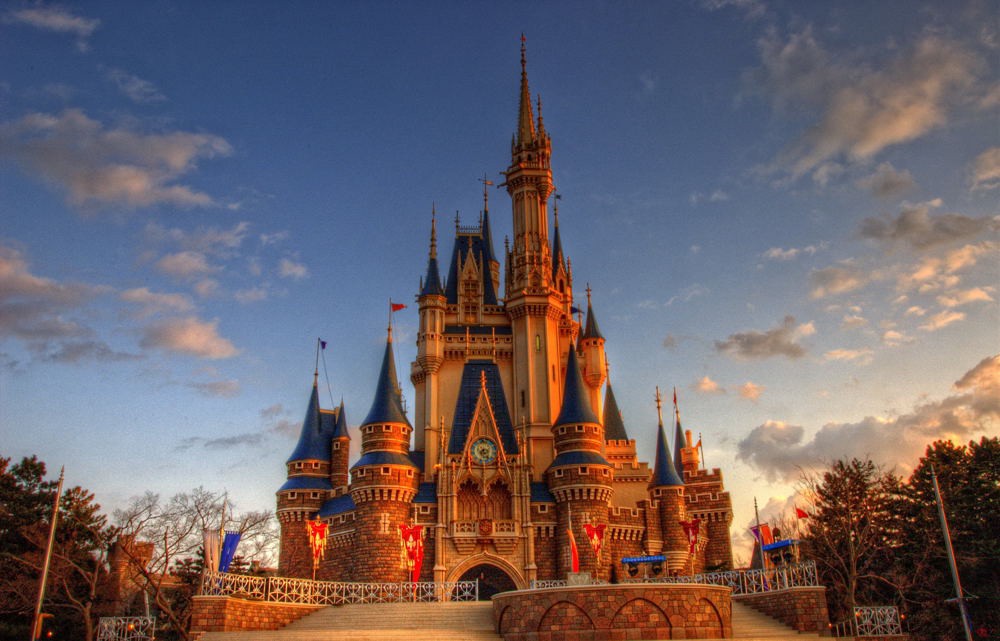 Tokyo Disneyland and DisneySEA are top popular landmarks in Japan as you know. Everyone can have fun with thrilling attractions, cute characters and gorgeous performances. However, there are several things to definitely know before visiting there (especially for first time visitors.) These 7 points will make your Disney journey perfect!!
Have lots of fun at Tokyo Disneyland and DisneySea following these 7 tips 🙂
*Please note that this article contains affiliate links.
YOU SHOULD NOT…
1. Make a line to get a ticket on the day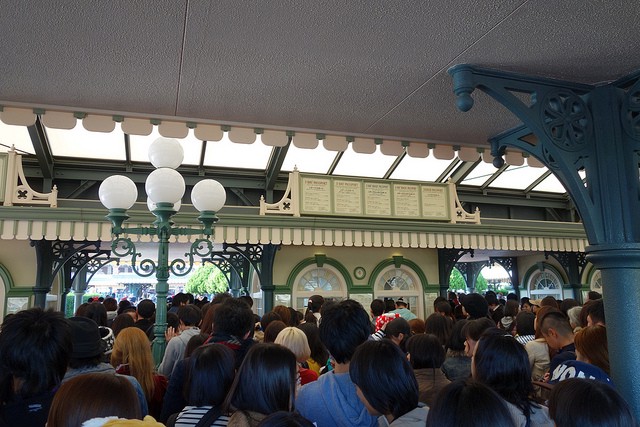 You shouldn't queue up to buy a ticket on the day. Numbers of visitors who already get the tickets make a long line in front of entrance gates. They are ready to sprint for their destinations at the moment the gates open. If you spend time getting the ticket, you will be at the end of the line. You wouldn't get off to a good start. So what should you do?
You can purchase an e-ticket online at home. Get the e-ticket in advance so that you can make a good start!!
-Tokyo Disneyland Tickets and Easy Pick-up
-Tokyo DisneySea Tickets and Easy Pick-up
2. Disregard FASTPASS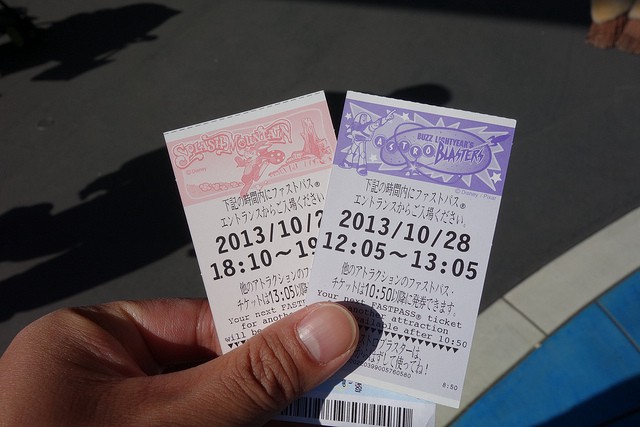 A Fastpass is what is the most important point for you to fully enjoy Disney Resort.
You will wait for riding attractions for a long time. Popular attractions sometimes require about 3 hours to ride. So it's understandable that you run to the line of your favorite attraction as fast as your legs can carry you, but you should get the Fastpass at first. What is the Fastpass? How useful?
The Fastpasses of each popular attraction are issued by ticket machines located near the attractions. It will take about 5 mins to get the Fastpass, but it will cut a few hours for queuing for attractions.
3. Come without well-prepared items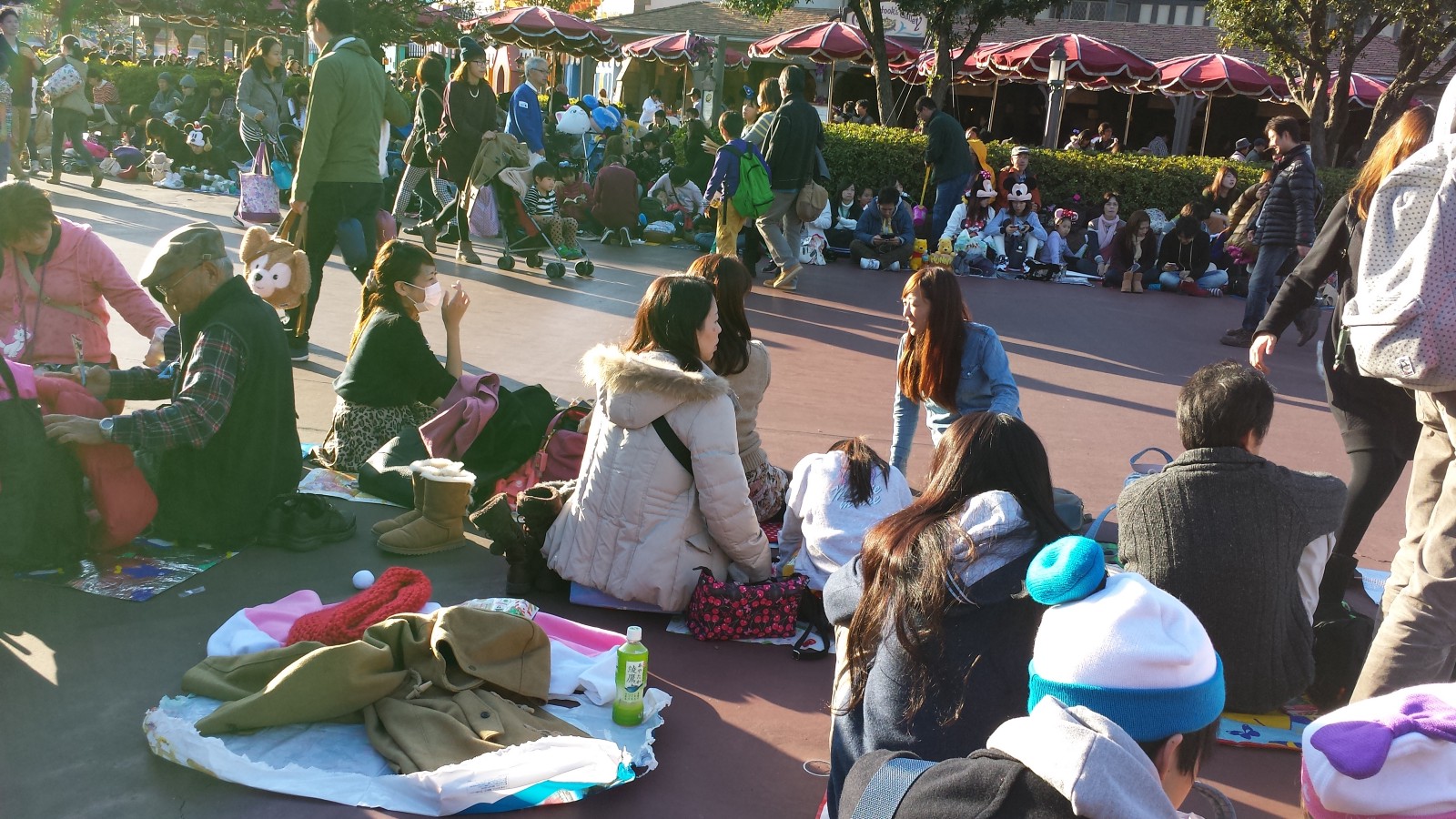 It's true that it's easier to move around with less things you carry, but a few essential items are required!! At Disneyland, parades on the road are one of the most attractive things. To see the Disney characters parading at the best place, you need to get a space to sit down with a sheet. Sitting to see the parades is a kind of manners. You can get a sheet just for 100 yen at 100 yen discount stores like DAISO. If you are not interested in the parades, please disregard it.
4. Buy souvenirs right before closing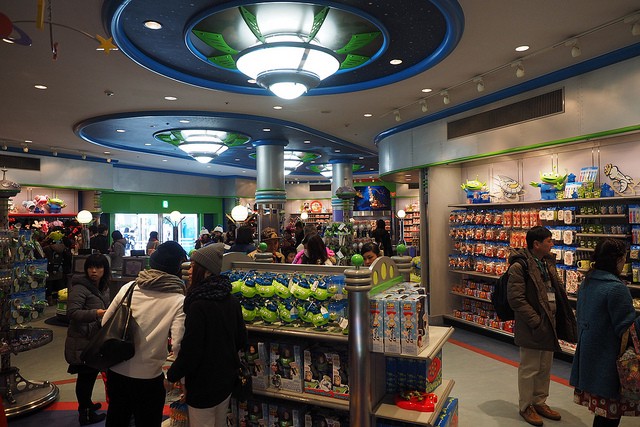 Souvenir shops get too crowded about a half an hour before the park is close. You can avoid the crowd and take time to choose souvenirs in the day time. And then, lock the souvenirs in the storage locker.
Locations of lockers in Disneyland: https://goo.gl/x9EN1C
Locations of lockers in DisneySEA: https://goo.gl/usIDTQ
5. Be shy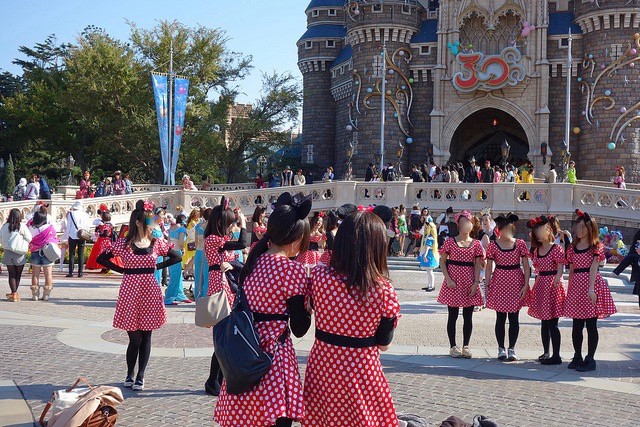 Don't be shy 🙂 You are in the "magical kingdom." Wearing characters goods is one of the best part there. Get the headbands of Mickey Mouse and Minnie Mouse, T-shirts and hoodies. There are numbers of couples and family in matching outfits.
6. Throw away trash on the road
Let me say this again "You are in the magical kingdom." Keep the road clean to have fun comfortably. Casts (which means staff in Disney Resort) make a sweep all a day, however, your kind cooperation is needed.
7. Neglect to check the operational status of attractions
Check the condition of attractions in advance. Otherwise, you would be disappointed. Some attractions may be unavailable under construction. You would get shocked only after getting to the attraction. I strongly recommend to check out the operational status before you visit there.
You will definitely have a wonderful day in Disney Resort with those tips 😉 Have a nice day!! For more info about Tokyo Disneyland and Disneysea, check these articles below!
▽Related Articles▽
▼Editor's Picks▼
---