7 Best Things to Do in Kyoto on a Rainy Day
What to do in Kyoto when it rains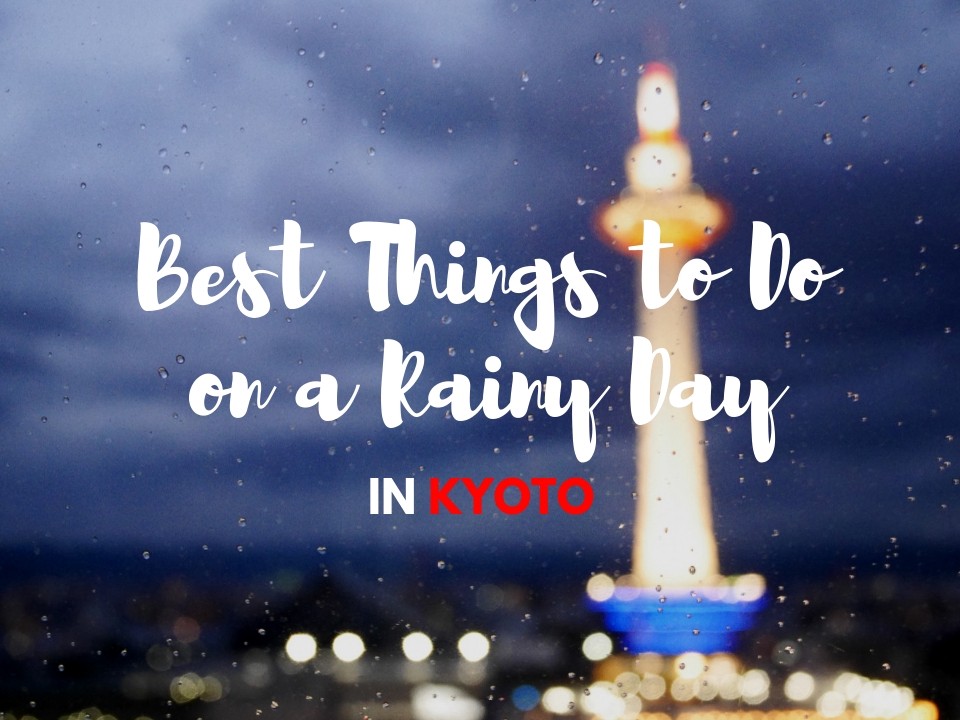 Don't let rains ruin your vacation in Kyoto. It may rain during your stay in Kyoto, especially in the rainy season (the beginning of summer), however, there are numerous indoor activities in the historical city. Wondering what to do there when in rains? Here are 7 best things to do in Kyoto on a rainy day from cultural activities to animal cafes.
*Please note that this article contains affiliate links.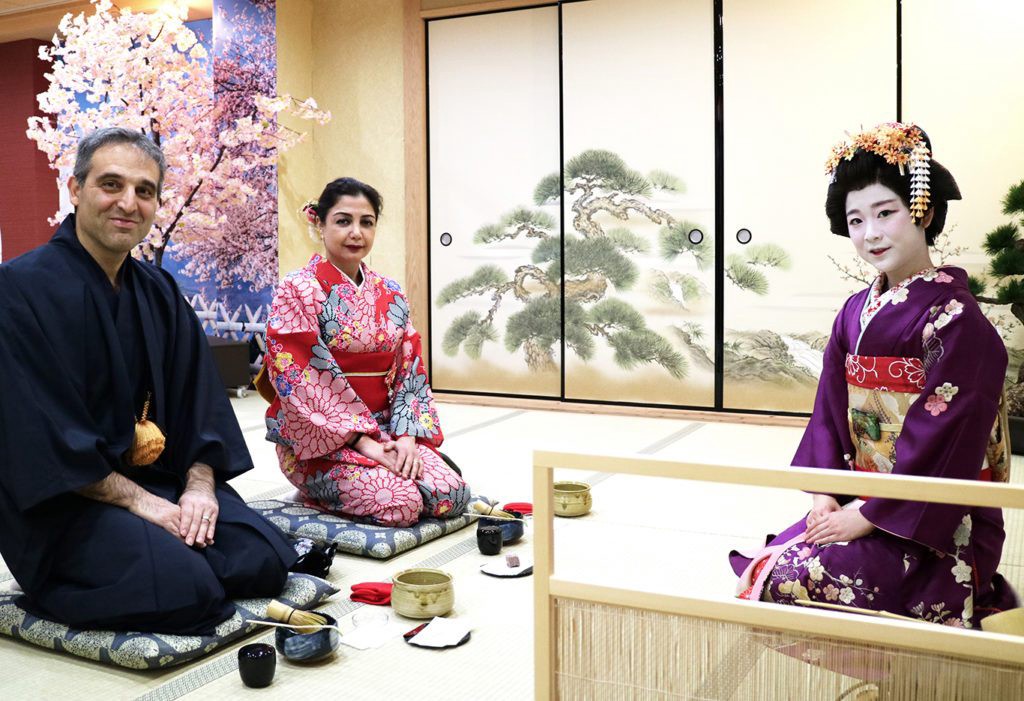 As an international destination known for being the cultural heart of Japan, Kyoto offers visitors many opportunities to immerse themselves in cultural experiences. Fortunately travelers who may not be well versed in Japanese language are not excluded from these activities. Kimono Tea Ceremony Maikoya Kyoto, located in the Shimogyo Ward, offers guests a plethora of cultural information and classes. Try tea ceremony, calligraphy, kimono-dressing, ikebana, origami, or sweets making with other travelers, taught by talented, experienced locals. Experiencing the tangible culture of Japan first hand (and maybe bringing back a few hand-made souvenirs in the process) is a perfect way to spend a rainy afternoon inside with friendly faces.
▶︎Book the authentic Tea Ceremony at a discounted price right now!!
2. Shopping at Sanjo Teramachi Shopping Arcade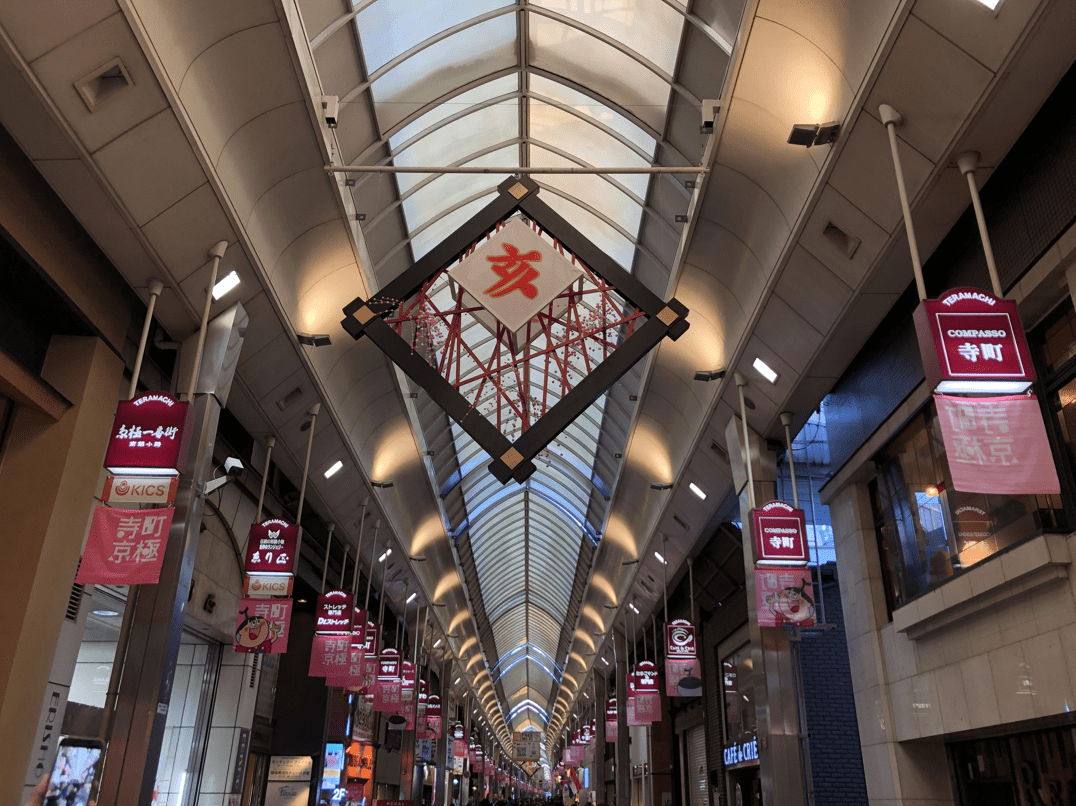 Japan's shopping arcades are some of the most interesting microcosms of city life. These completely covered through-ways where small shops spill out into the street are colorful, lively, and usually entirely devoted to foot traffic alone. This makes them the ideal destination for travelers looking to browse, window shop, or take in some of the local flavor. Teramachi and its east side twin Shinkogyoku are situated at the heart of Kyoto's downtown shopping district. Here you can find everything from tacky tourist trinkets, to religious iconography, to a movie theatre. Teramachi was originally established in the 16th century as a power move for Toyotomi Hideyoshi to establish control over the clergy. To do this, he had the city's temples moved into this district (tera meaning temple). Although today the area is best known for its shopping, there remains some traces of its religious past in a few of the shops. No matter what time of year you visit, Teramachi is always decorated for the season (decorations change almost every week) and it's easy to lose several hours wandering and perusing this very unique corner of the city.
3. Food Sampling at the Nishiki Flea Market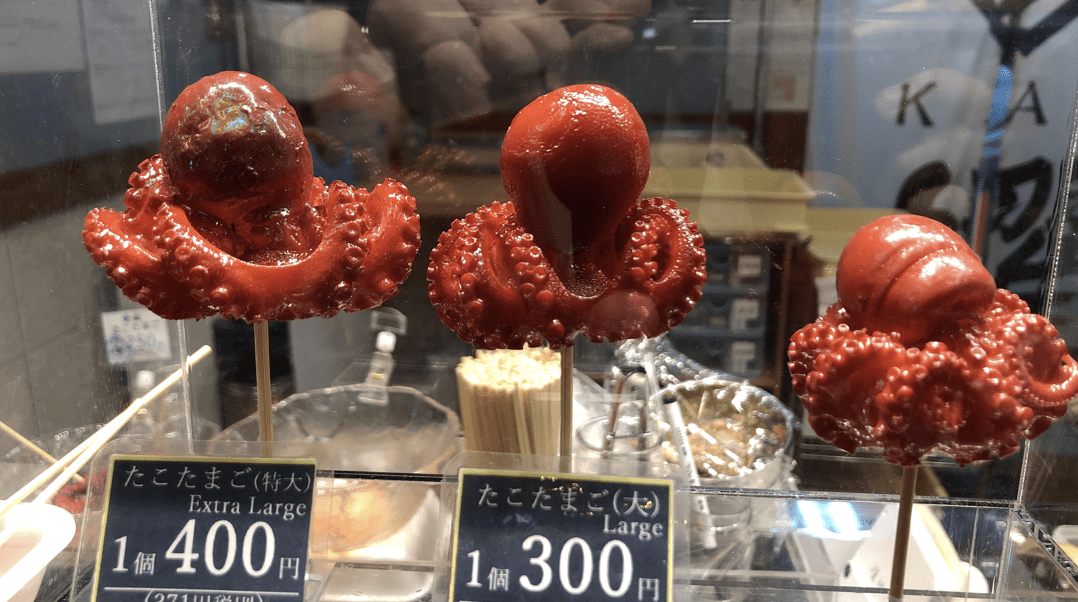 Nishiki Market, one of the oldest flea markets in Japan, is located right next to the Teramachi Shopping street. Here you can sample hundreds of different kinds Japanese delicacies for free and also have a good meal on the go. On a rainy day around the noon the place would feel like a foodies' paradise. You can also stop by at the Aritsugu knife shop located on the first block of the market, which was founded in 1560.
(Please be noted that you stop to eat the food and dispose of the rubbish.)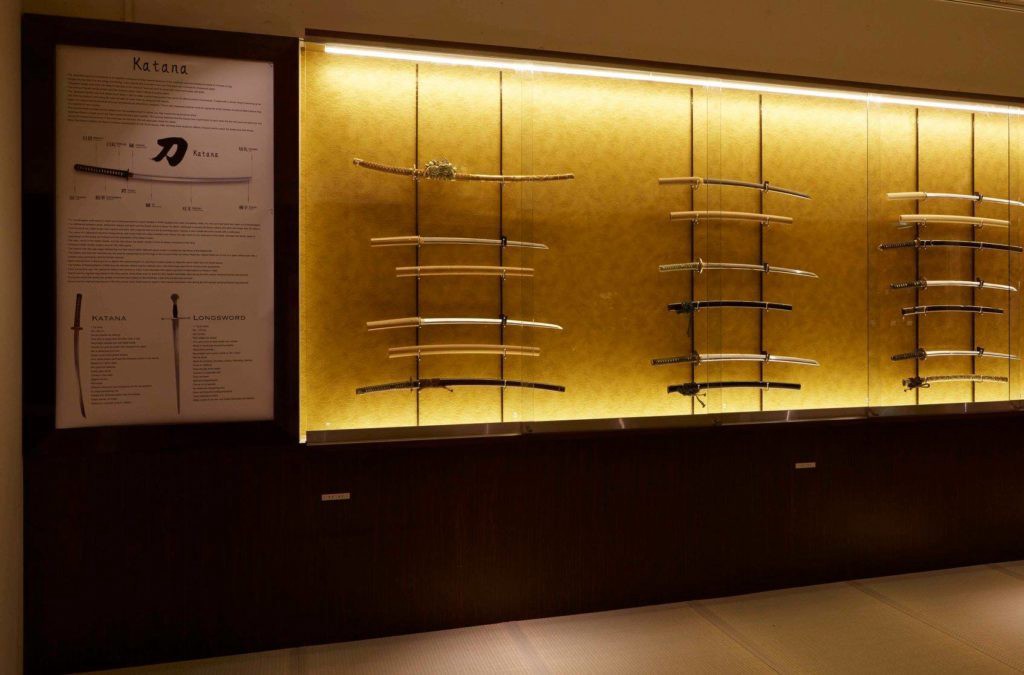 Right around the corner of the intersection of Teramachi and Nishiki Market, there lays the Kyoto Samurai & Ninja Museum, #1 rated museum in Kyoto. The place is frequented by travelers and locals who want to get a closer look at the Edo period samurai artifacts. The place is ideal for a rainy afternoon because the ticket includes many activities such as trying the ninja blowgun and ninja shuriken in addition to dressing up like an ancient samurai warrior. Hourly samurai shows and hourly tours available in English make this place is a must for rainy days.
▶︎Book the Samurai and Ninja experience at a discounted price right now!!
5. Nō at the Kongo Nō Theatre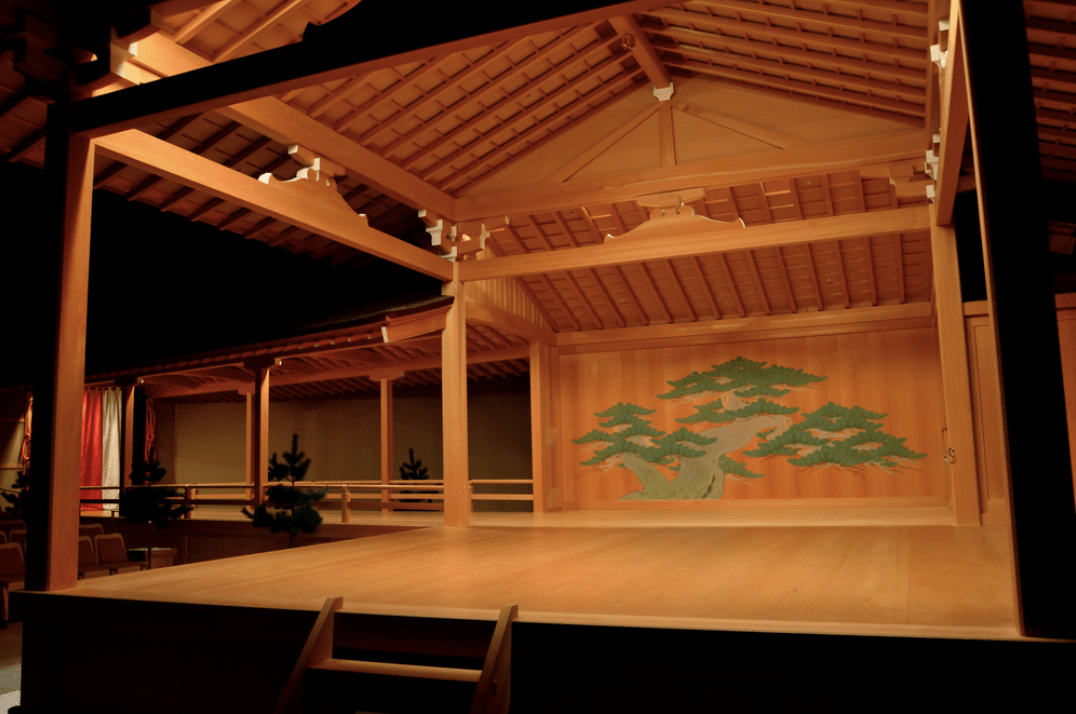 Speaking of culture, why not spend a wet and dreary day taking in the oldest major theatre form still performed in the world today? First developed in the 14th century by Kan'ami and his son Zeami, Nō plays take the audience on a spiritual journey through tales of vengeful ghosts and demons, and triumphant priests. For the cost of 5,500 yen, the Kongo Nō Theatre offers guests one of the more affordable Nō experiences in Kyoto, without sacrificing on the quality of the performance itself. The Kongo offers a regular selection of plays to choose from, a lovely traditional garden, and a beautiful modern building to shelter you from the rain.
6. Check out the Cat Cafe Inside LOFT Kawaramachi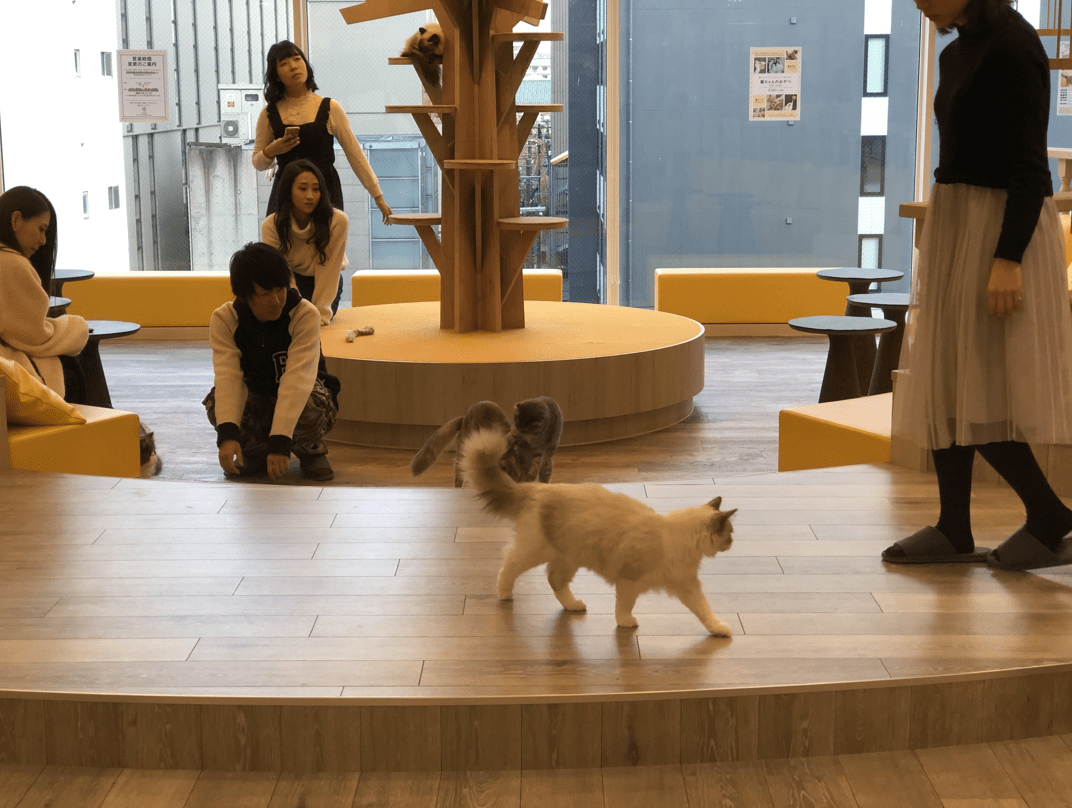 I am not a cat cafe fan as I am always worried about the hygiene, the treatment of poor animals and the tiny space for both visitors and these animals. When I found out about this new cat cafe located on the 3rd floor of Loft Kawaramachi, my opinion changed completely. As you can easily see from the photo, the place is very spacious, the cats are treated humanely and the venue is decorated very fashionably. It is also more reasonably priced compared to other pet cafes you may run across in Japan. If you are a fan of animals, like I am, you may consider giving a try to the recently opened otter cafe on Teramachi Street, Shiba Inu cafe on Shinkyogoku Street and the owl cafe on Shinkyogoku Street.
7. Explore Kyoto Station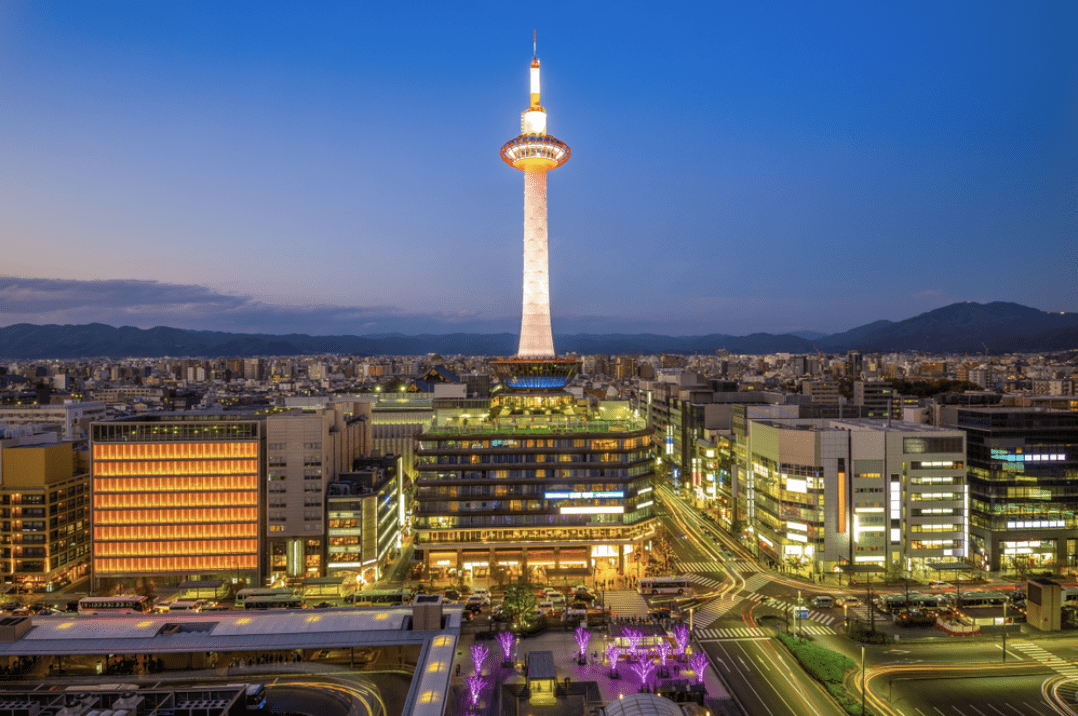 Most visitors to Kyoto will at some point or another pass through Kyoto Station. This massive train station is the hub of the majority of Kyoto's rail and bus transit, and is an architecturally awe-inspiring building, even for those who live in the city. But did you know that Kyoto Station is more than just an impressive glass and steel structure? You can actually explore the Skyway catwalks high above the station floor, giving guests an absolutely gorgeous view of the city. This little known gem in the station is accessible via the 11th floor of the Isetan building. After taking in the sights (and if you haven't had your fill of shopping yet), Kyoto Station also has three massive shopping centers: The Cube Shopping Mall, located in the basement of the station, Porta Shopping Centre located under the Karasuma side of the station, and Kyoto Isetan, a 13 story department store loaded with any kind of specialty item you can think of. Finally, grab yourself a delicious hot meal at the very affordable Le Temps restaurant in the Hotel Granvia Kyoto, located just adjacent to the station. Several dining options are available, however the buffet is a real treat, with special dishes rolled out for only a limited time per day.
It is highly recommended to experience these activities above even on a fine day since you cannot do except Kyoto. For more info about Kyoto, you might also like these articles below!
▽Related Articles▽
▼Editor's Picks▼
---