10 Ways to Save Money and Cut Living Expenses in Japan
Fun and effective tips to cut down living costs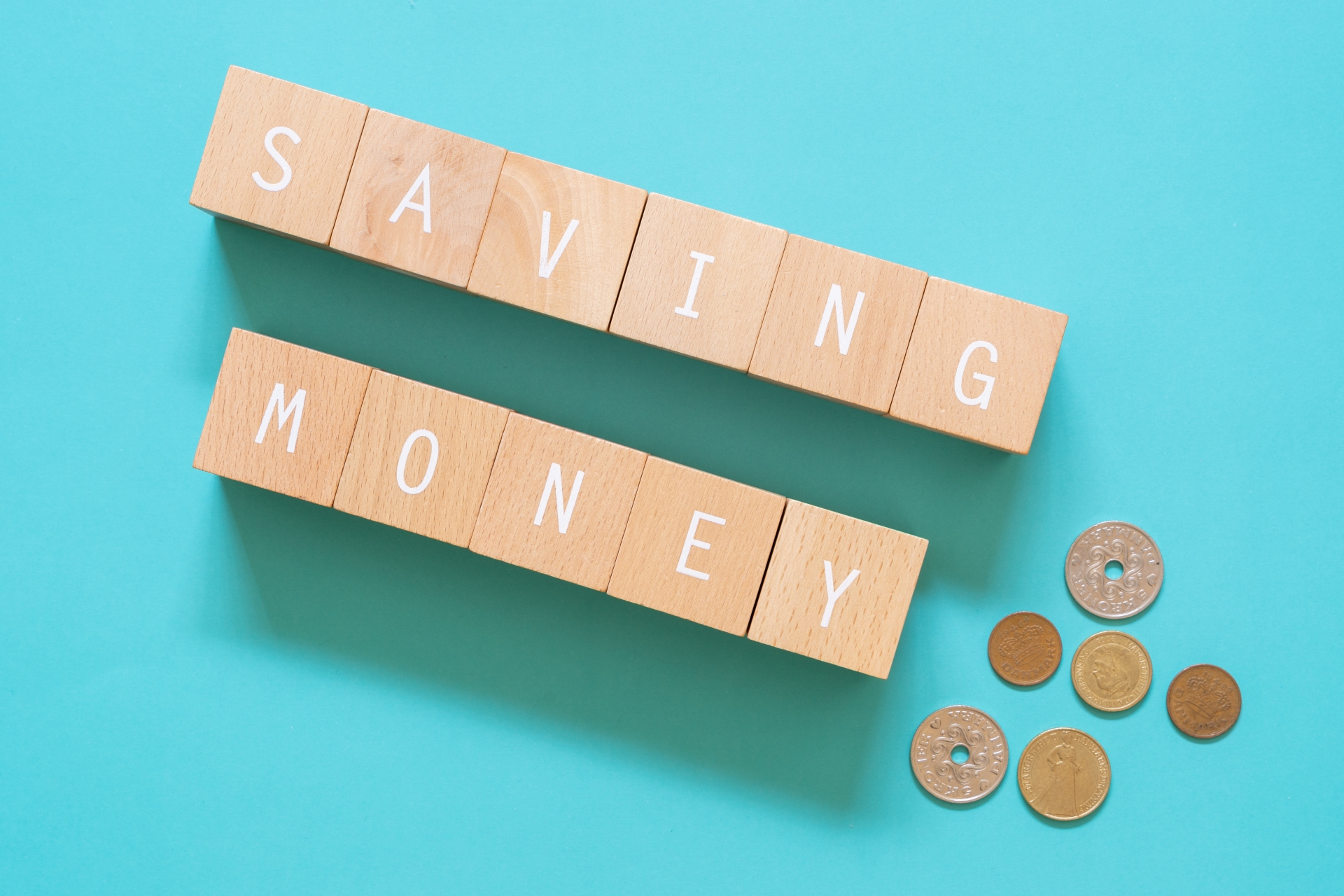 Instead of 'saving a penny to survive' kind of tips, here are rather various fun adventurous ways of alternative 'Save Money and Cut Living Expenses' to add to your regular spending style so as to feel easier to spend money on something more joyful, meaningful, and life-giving. Or "to feel richer inside with the same amount of income", in short.
From here on, you'll find the 10 Ways to Save Money and Cut Living Expenses in Japan from different perspectives, such as utilities and communication (phone/WiFi/etc.) fees, personal appearance, culture/recreation, transportation, and overall shopping.
Let's start with simple ones that require no particular preparation.
At the end of each section, I have attached Japanese keywords to search for the services and stores introduced near you on the Japanese internet. This way, you can look them up on the Internet using translation apps even when you do not actually speak Japanese.
Maintaining your personal appearance is not a priority in life from the perspective of survival, and at the same time, it might be difficult to balance it with overdoing it. But isn't it also true our physical appearance and self-esteem are often linked. So, we look for cost-effective ways to work on our appearance to the extent that we like how we look!
1. Haircuts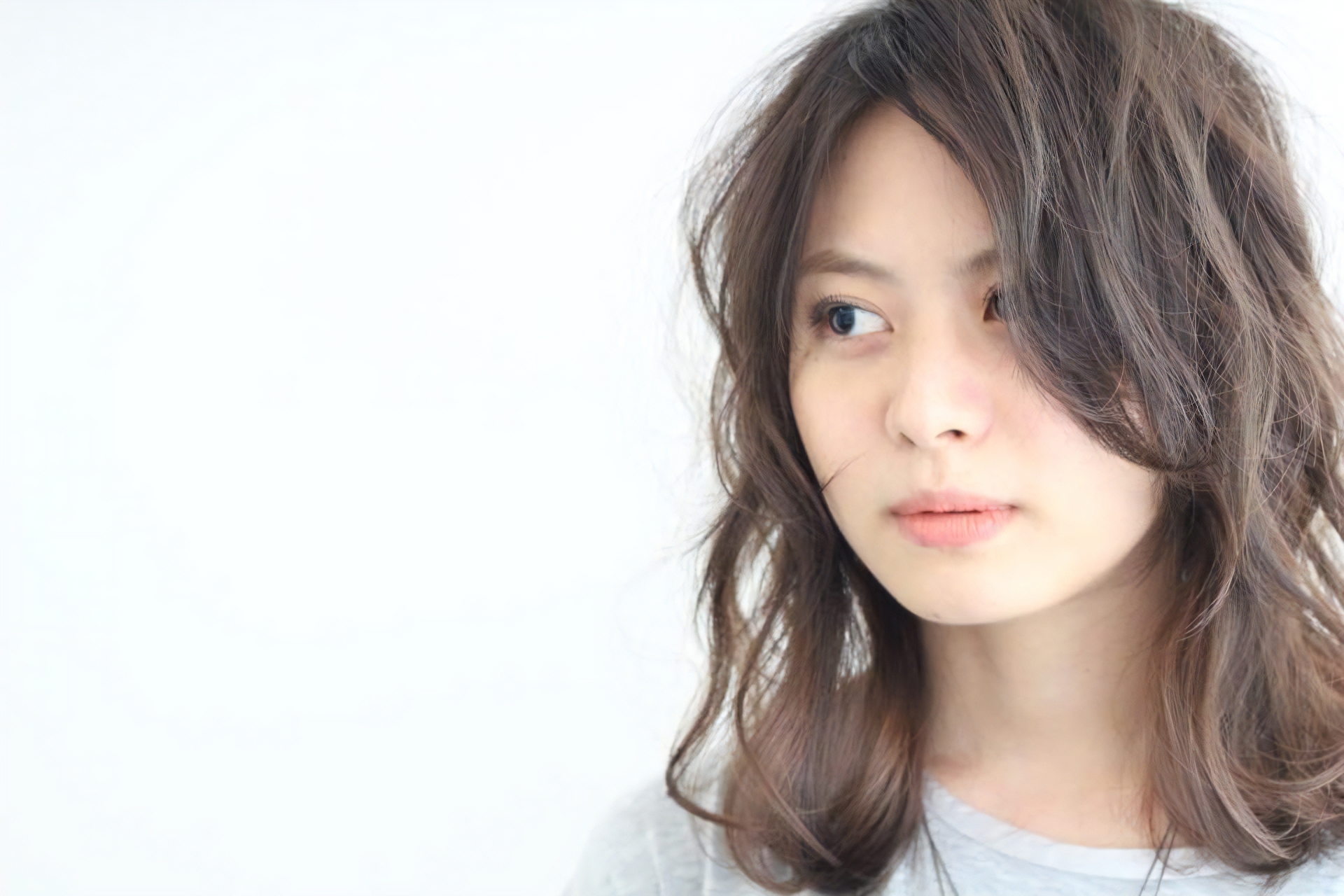 Have you ever heard of the Japanese term "Cut Model"? It is completely different from hair models as a profession. Rather, an offer of free haircut/coloring if you'll volunteer to be a model for stylists in training.
But, no worries about it! Even though I said they are in training, that means they are training at THAT hair salon (often the high-end ones), they are licensed hairstylists who had newly joined the salon. And at the end of the training cut session, senior stylist/s will correct the work (if necessary).
If interested, and you're okay to carry the basic conversation in Japanese, check if you can spot a sign in front of hair salons on the streets that say "Cut Model Wanted. カットモデル募集". Or search the internet with keywords in Japanese, カットモデル募集 with your preferred area or train station name.
If you are lucky enough to get an opening for such cut models at a high-end hair salon, it'll be a substantial amount of Save Money and Cut Living Expenses good illustration.
If no cut-model-wanted sign was found near you, it's too early to give in yet.
The adventure in "1000yen Express Dry-Cut" places is waiting for you! Those places are available to people of all genders and ages. No reservation is needed, just walk in and put 1000 yen to the haircut ticket vending machine, most probably located at the entrance area, and give the ticket before sitting on the barber chair.
But I'd say there lives this toughest enemy, which is the TIME. Shampooing and styling with hairdryers will not be included, only cutting all within about 10 minutes. Plus, it's almost always impossible to ask for small corrections after the cut. One of the strongest items of weapons you can use here would be pictures. You can either show them a picture of yourself or a magazine-style and say, "This is how I want it done この髪型にしてください Kono Kamigata ni Shite Kudasai".
To look for this type of 1000yen quick-cut places near you, search with keyword "1000円カット" and the city/town/station name.
While, of course, another weapon is good luck, if only the Deity of hair & beauty tells us how to equip!💛
In addition to such places that specialize only in haircutting, there are places that specialize in cheap coloring, as well. But I personally do not recommend cheap coloring here because I don't know if you have sensitive skin to the quality of the hair dyeing materials that might cause scalp troubles. Only if you have a strong skin type, you may want to give it a try with an advanced skin patch test using the actual materials used in the place.
2. Beauty and Skincare
Beauty and Skincare items are also big when you think of Save Money and Cut Living Expenses. In Japan, there are "online beauty and skincare product SAMPLE TICKETS/COUPONS" that you can download and show at that brand's counters in department stores to get free samples.
If you have a specific brand you wanna stick to, then that brand's official web page is where to look for this ticket. But if you're of my kind, more adventurous, and wanna try out different cosmetic products, try searching with the keywords "コスメ 無料サンプル クーポン". There are various useful summary websites (link jumps to the Sample COSME View web as an example) that you can check the wide range of beauty/skincare products' free sample tickets/coupons or giveaway lottery online application info.
If you plan ahead and prepare such tickets before you go to a big department store, you will be able to bring back a lot of samples in one visit!
It's not free, but as the next-best option, you can also find super discounted trial samples you can order using Japanese online shopping sites or directly on the brand's web page. The screen image above is a search result from using the keywords "化粧品 サンプル" on Rakuten Ichiba.
(Please check the notes on each sample's page since very often there is a limit to the number of items per person or for the first time ordering only.)
Here are some useful keywords that you can combine to make your own desired search.
化粧品 / コスメ = cosmetics / skincare items
サンプル / 試供品 = sample
トライアルセット / お試しセット= trial set
送料無料 = free shipping ( 送料 = shipping fee ) ( 無料 = free )
プレゼント = giveaway
3. Strategize your buys, timing is everything – know when to buy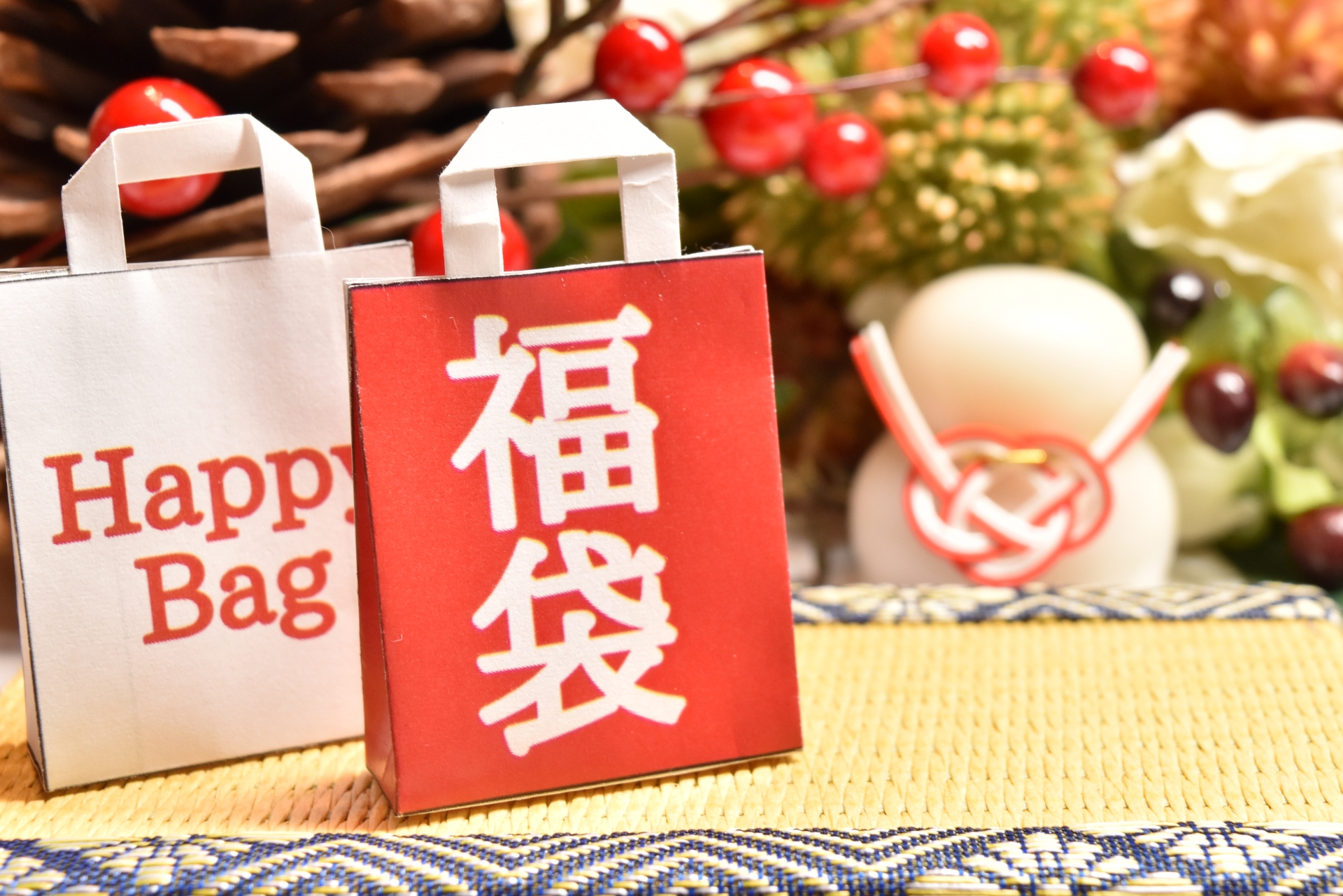 To Save Money and Cut Living Expenses in Japan, find the best shopping deals, know the 2 major bargain sale periods particularly in Japan. If you're familiar with the Japanese Payroll system, especially the 'Japanese Bonus' system, it'd be easy to tell it's July-August and December 🙂
Traditionally, seasonal bonuses are paid twice yearly in Japan to most salaried workers. The summer bonus is paid in June or July and the winter bonus in December; meaning that, in June/July and December, salaried workers receive generally several months' salary amount. Because of this fact, the biggest bargain sales are held in early July to early August, and sometime in December and New Year holiday time.
TRIVIA FACT 1:
If you use a Japanese credit card in Japan, you'll even find the payment option of 'ボーナス払い Bonus payoff'! Bonus payoff literally is a method of paying your credit card bill in lumpsum during the summer or winter bonus period. In addition to the lumpsum bonus payoff in either summer or winter, there's also the double bonus payoff, which is paid in 2 installments, one for the summer and one for the winter.
And this bonus payoff option is not only available to those who receive a bonus but all cardholders.
4. More about the best buy timing calendar month-wise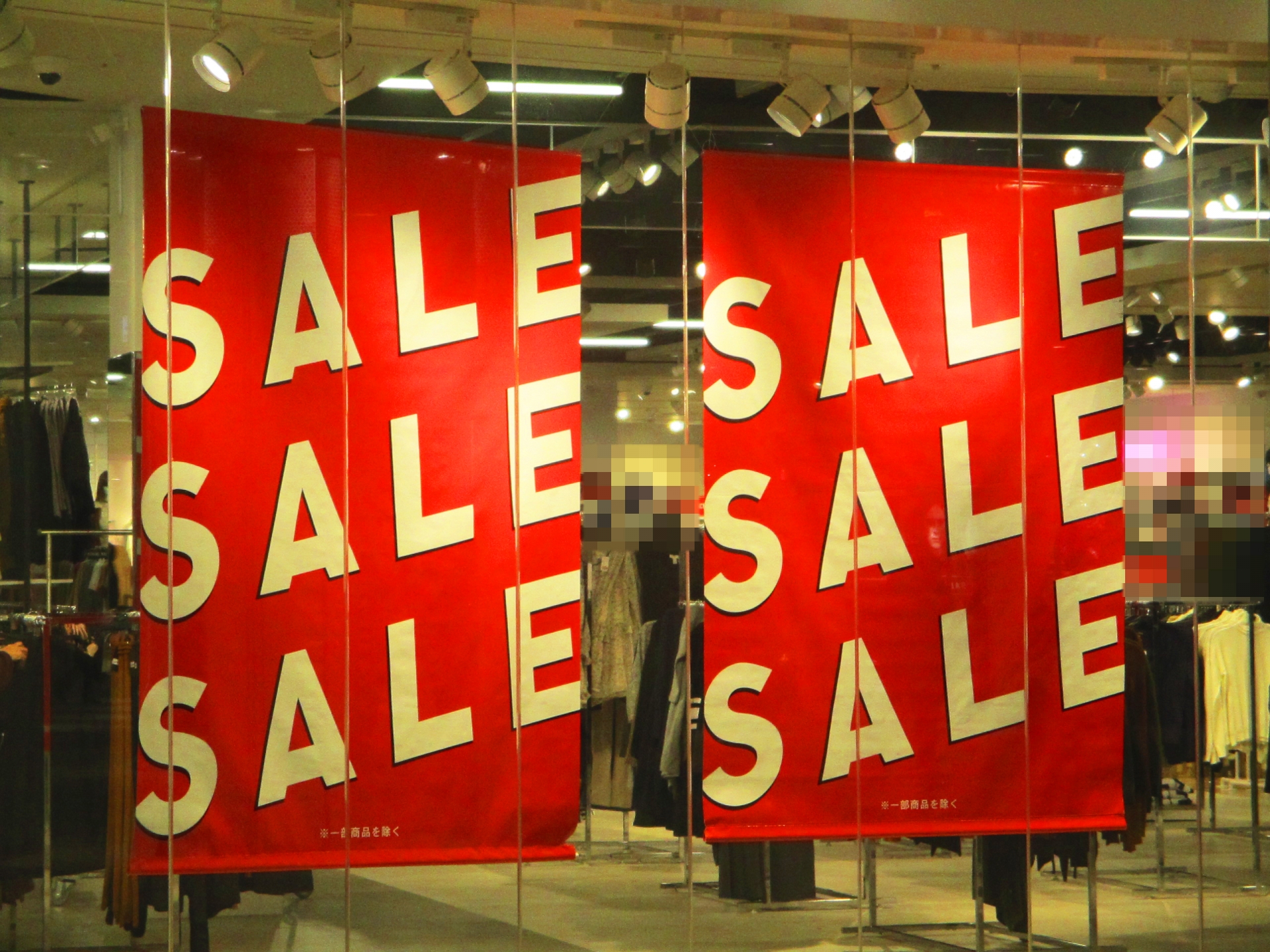 We can't forget to mention here that some "Japan-specific bargaining seasons exist depending on the object of purchase or occasion".
So, here's a special Save Money and Cut Living Expenses in Japan month-wise best buy calendar for you!
MARCH (+ FEBRUARY)

: Since the time for entering school or joining a company is early April, a great many students/new graduates need furniture and appliances for their new apartment/dorm rooms. And therefore this is the time of many… hum.. hard to translate but, "Cheering Your New Life Campaign Sales 新生活応援セール!". March is also a month of "Inventory Clearance Sales" because many Japanese companies have their fiscal year-end in March.
MAY:

A month with the longest holiday! The "Golden Week Sales ゴールデンウィークセール" is often for travel, outdoor activities, and family & kids items.
JULY:

Starts the "Summer Bonus Sales 夏のボーナスセール"!! If you're targeted on particular items already, this is the month to shop!
AUGUST:

The Queen of all the bargain sale months. Like March, it's the month many companies have their fiscal year-end. So it makes this month for inventory clearance sales, PLUS yet ongoing summer sales' items from July are often re-priced lower again! But if you're shopping for fashion items, you might feel there's no item you wanna buy no matter how good the price is, at this time.
SEPTEMBER:

Time to suddenly become a bandwagon baseball fan. Because it's the month of pro baseball league championship season, and the winning team's sponsors will roll out a "League Championship Celebration Sales 優勝セール"! This continues to the Japan Series championship in November.
DECEMBER & NEW YEAR HOLIDAY: Yes, the King of the bargain season returns! The best shopping opportunities of the year are in this period. Adults have received winter bonuses and even the kids might jump into the New Year's sale because of the traditional New Year custom, Otoshidama お年玉. But be careful, the daily everyday affordable groceries disappear and expensive festive food items line the supermarket shelves at the end of December, be prepared and store long-lasting foods like root veggies, chilled products, etc. earlier.
TRIVIA FACT 2:
What I personally think is VERY Japanese and cute is those baseball post-Japan Series championship "Thank-You-for-Your-Support Sale 応援感謝セール" held by the sponsor companies of the team that LOST the Japan series in November!
5. Second-hand stores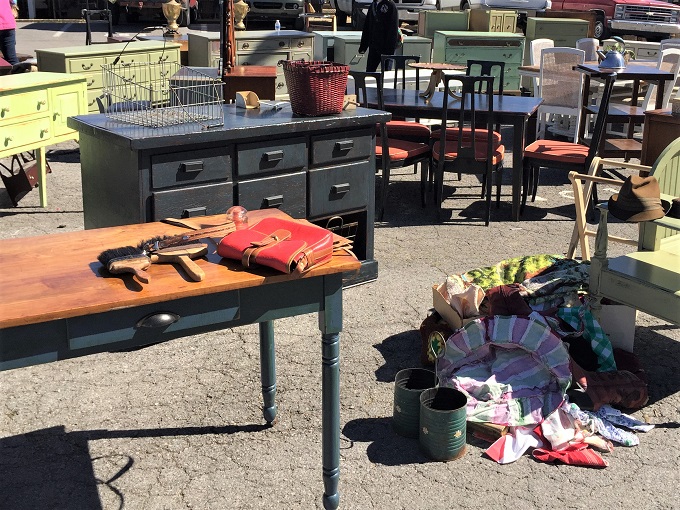 Can't wait for that sale month to come? Check the special shops for the Save Money and Cut Living Expenses strategic buys. We're all familiar with the concept of discount stores, like Don Quijote, that offer a variety of products such as food, daily necessities, clothing, DIY supplies, home appliances, etc. at low prices, right?
But what about 'Recycle Shops' in Japan? What are they, to begin with?
TRIVIA FACT 3:
Recycle Shop is a loanword, meaning a second-hand store in English. This is probably due to the fact that the English word "recycle" is rather used in Japanese katakana to mean both recycling resources AND used products (or reusing of them as second-hand).
Now, let's see when's the best time to check out such 'recycle shops' in Japan. That's when you say "I have a piece of furniture or an appliance I wish I had in my room but it's a bit expensive to buy new". Then go ahead and look into these shops during the "period between February and April in particular".
It's the peak moving season of the year for people in Japan because it's also the time for graduation and moving out of the old apartments/dorms prior to entering a new school or joining a new company. Of course, they also buy unused items, so furniture and appliances that are no longer needed due to people moving out from old apartments/dorms are often lined up for sale in stores!
Keywords to look for 'recycle shops' near you are shown below, use with your area or train station name.
リサイクルショップ = recycle shop/s
買取 = (used goods) buying
家具 = furniture
家電 = home appliance/s
自転車 = bicycle/s
6. Ticket shops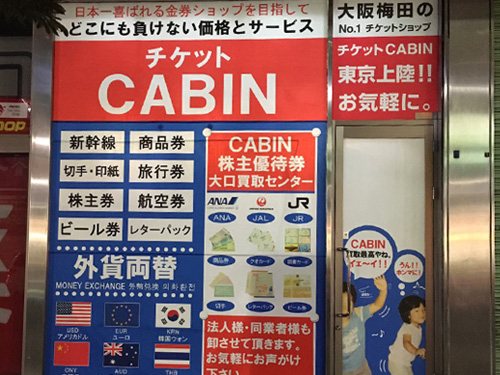 Sounds kind of similar, but completely different from 'recycle shops', is 'Ticket Shops チケット/金券ショップ'. They are specialized resale shops buy and resell items of value, like department store gift certificate, shareholder benefit certificates, train/domestic air tickets, postal stamps, tickets for concerts/sporting games/movie/etc. Usually, the discount rate at ticket shops is not that big, so you can't expect a bargain deal, but if you check before you board the Shinkansen train, for example, you might be able to save some to buy one Bento lunch box!
To find ticket shops near you, search using "チケットショップ" or "金券ショップ".
** Even without buying such tickets, seeing a movie at a discount is also possible by going on a special discount/privilege service offered day called 'Service Days サービスデー' such as Ladies' Day, Happy Monday, etc. To find out the 'service days' of the movie theater you are planning to visit, search for "theater name" and "サービスデー"
7. Transportation fees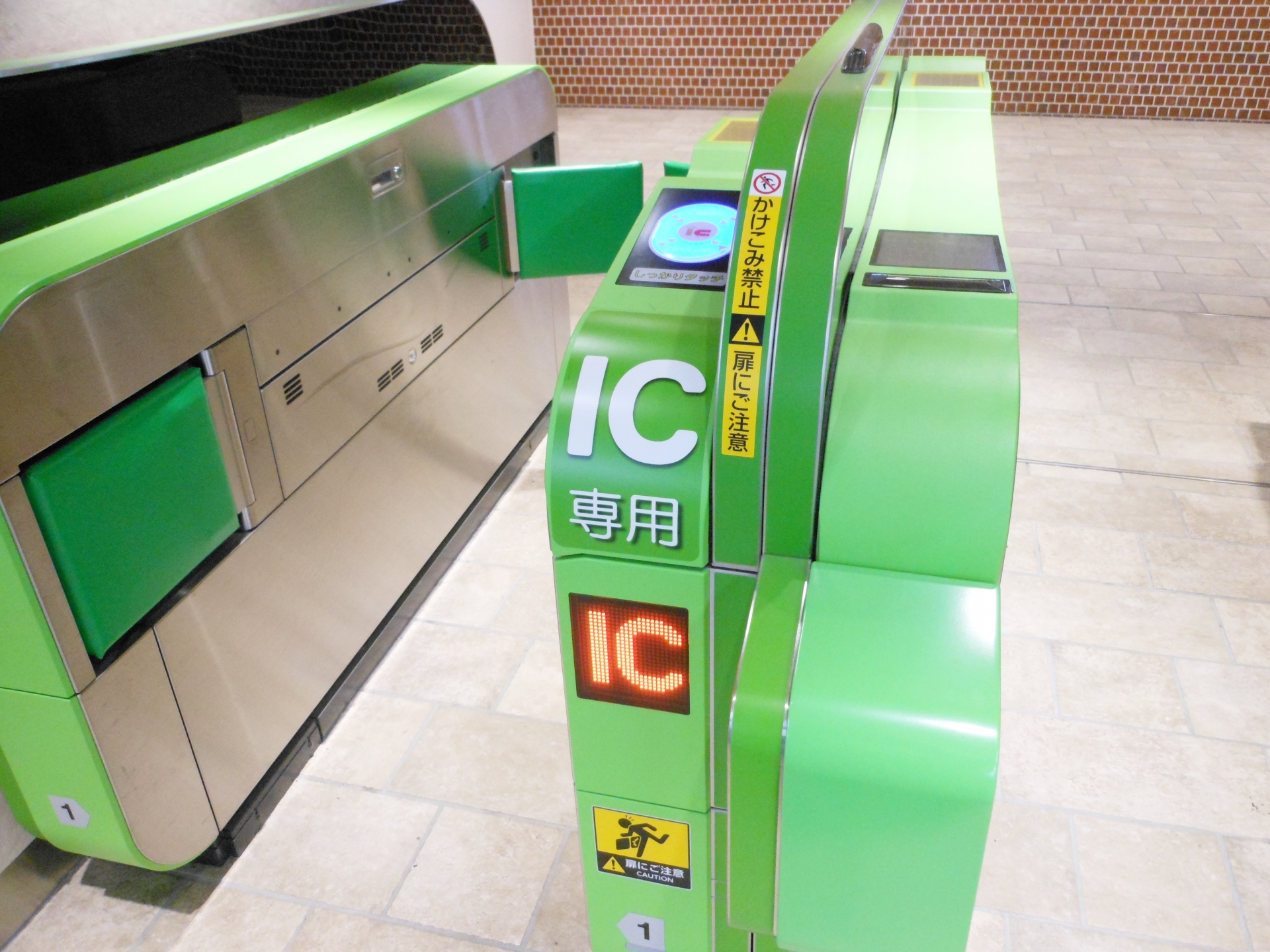 TRIVIA FACT 4:
There are some rural small towns and remote islands in Japan where trains are not the main means of transportation. I also know in Nagasaki city, the word "Densha (train)" is used only in the sense of "trams". Then, trains are called "Kisha (steam train)", instead, to distinguish them from trams (even though there's no steam train in actual operation!) But let's talk about (modern) trains first, shall we?
If you commute to work more than 4 days a week, buying a "commuter pass" is a no-brainer. And if you pay for your commuter pass with a credit card, you can save money and cut cost living expenses by redeeming points. The point redemption rate varies by the card company, but if you use a credit card linked to a transportation system IC, it generally lets you earn additional points for small purchases in the station facilities that you use every morning and evening.
It's also important to look for facilities you generally use on weekends, such as private classes, hobbies, beauty treatments, medicare, and shopping, as much as possible within the range of your commuter pass to save on weekend transportation costs!
Even if you are not a commuter, if you frequently use a particular section of train or bus, sheets of "coupon tickets" are available. They generally come as a set of 11 tickets for the price of 10, which is a savings of one ticket. This is a good option when you have to travel to a specific customer very frequently.
Or to spend a day off in a certain area like Yokohama, it's fun to look for special tickets like a "one-day pass" or a "round-trip ticket".
Keywords for searching:
定期券 = commuter pass
区間 = section
回数券 = coupon tickets
一日乗車券 = One-day train pass
割引乗車券 = tickets with a reduced rate like one-day passes, round trip tickets, etc.
For domestic airline tickets, the basic tactic is to use the airline/travel agency's discount plans. The ticket shops mentioned above are also your option.
8. Use public/volunteer-based services wisely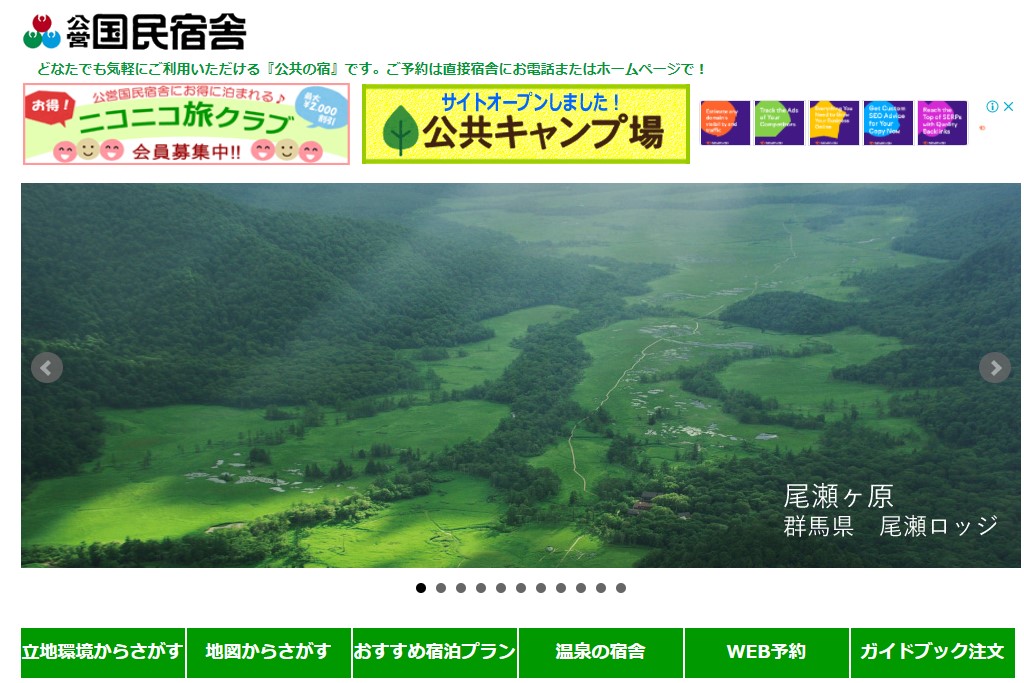 Public facilities for culture and sports in your city, such as libraries, concerts/art events at public event halls, or gyms, tennis courts, swimming pools, etc. in sports centers, are available at very low prices. The same goes for classes and group activities held in rental meeting rooms or event venues in such public facilities. It is not rare to spot local volunteer groups' flyers/notices offering Japanese language classes and cultural exchange opportunities of various kinds. For more info, check the website of the municipality where you live or work. Or check the bulletin board if you have a chance to visit the city hall or ward office in person.
Of all these affordable or free public services, the best recommendation is "Public National Lodgings 国民宿舎"!
Public National Lodgings are located in national parks, prefectural natural parks, national hot spring resorts, and other recreational areas with excellent natural environments. These lodgings are designed to be accessible to anyone who wants to enjoy their leisure time and improve their health. You can find this kind of lodgings in 59 locations of the natural environment throughout Japan, from Hokkaido to Kyushu.
Accommodation rates vary according to the ordinances of the prefecture or municipality where the lodging is located. However, the standard rate per person per night for two meals is approximately 7,000 to 10,000 yen for adults and 6,000 to 9,000 yen for children (elementary school students).
Keywords for searching:
国見宿舎 = Public National Lodgings
公共施設 = Public facility
ボランティア = volunteer
Click the link of the SUMMARY WEBSITE of all Public National Lodgings (again, all in Japanese, though) for more details.
*Please note they are under irregular operation or may be closed during the pandemic condition at this moment
9. Communication Fees (Cell phones)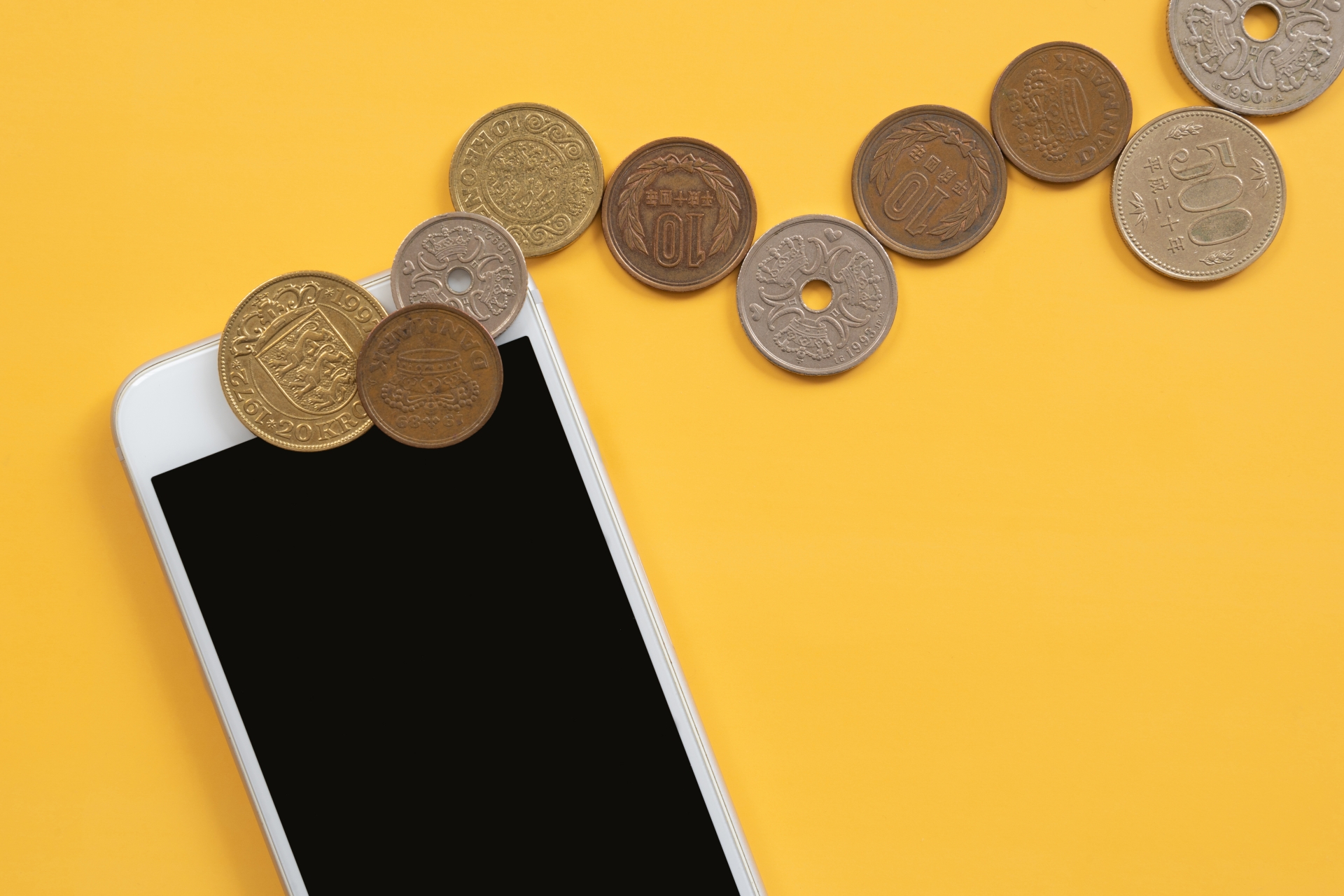 The difficult thing when considering cutting cell phone costs to Save Money and Cut Living Expenses is that various charges affect each other and make the total of it higher. The following are some of the main points to check.
Are you paying too much for calls?
Are there any unnecessary optional charges?
Is the contract plan and company appropriate?
Are discounts being used?
Here are some ideas of what you can do about the above and what Japanese keywords to use to search the web in Japanese.
Add Unlimited Call Option – Check with your contracted smartphone company to see if they have a flat rate option
Free Calling Apps – Especially in Japan, LINE has a very high user base, so you can expect to be able to call a lot of users for free via the LINE app.
Use of IP Telephony – Install an application to use this service. It's suitable for use with phones with cheap SIM cards for very low calling rates. However, be aware that toll-free numbers aren't accessible from IP tel, and voice quality may be poor.
Cancel Unnecessary Options – Check and cancel charged options that you forgot to cancel after a few months of the free campaign period.
Contract Plan and Company – When you sign a contract for a phone, each company offers multiple plans. If your plan is not suitable for your use, you may be paying a too high phone bill.
Many people's phone usage style had been changed by remote working or self-isolation, and no longer the same as you first signed your contract, Even if you can reduce the cost of calls by using free calling apps, you will end up paying more for packet data communication.
For example, if you make a lot of video phone calls for remote meetings via LINE, it is important to have a contract that fits your usage style, such as Softbank's LINEMO LINE Giga-Free option, which allows you to consume data used on LINE for free.
Using free Wi-Fi is another solution, but the data security and the privacy of your conversation are questionable. Making an additional contract of backup pocket WiFi with an unlimited data plan will be the best way.
Keywords for searching:
契約プラン= Contract plan
定額 = Flat rate
無料通話アプリ = Free calling apps
IP電話 = IP telephony
オプション = option
10. Home Utility Fees
By changing your gas or electricity supplier, you can realize utility fee-wise "Save Money and Cut Living Expenses" on your monthly utility bills. Since the retailing of electricity and gas has been liberalized in Japan, you can now freely choose your suppliers, so it is a good idea to look for a company that offers better deals than the one you are currently contracted with.
Furthermore, some municipalities allow you to "pay your utility bills by credit card". Paying with a credit card basically gives you points back, and as a result, you can save money on the utility bills you have to pay every month.
Keywords for searching:
ガス料金= Gas charges
電気料金 = Electricity charges
見直し = Review/reconsiderate
The post below gives you much more useful details about this utility fee topic 🙂
Thank you for reading all this!

---