10 Most Recommended Places to Eat in Japan for Backpackers
Best restaurants in Japan for budget travellers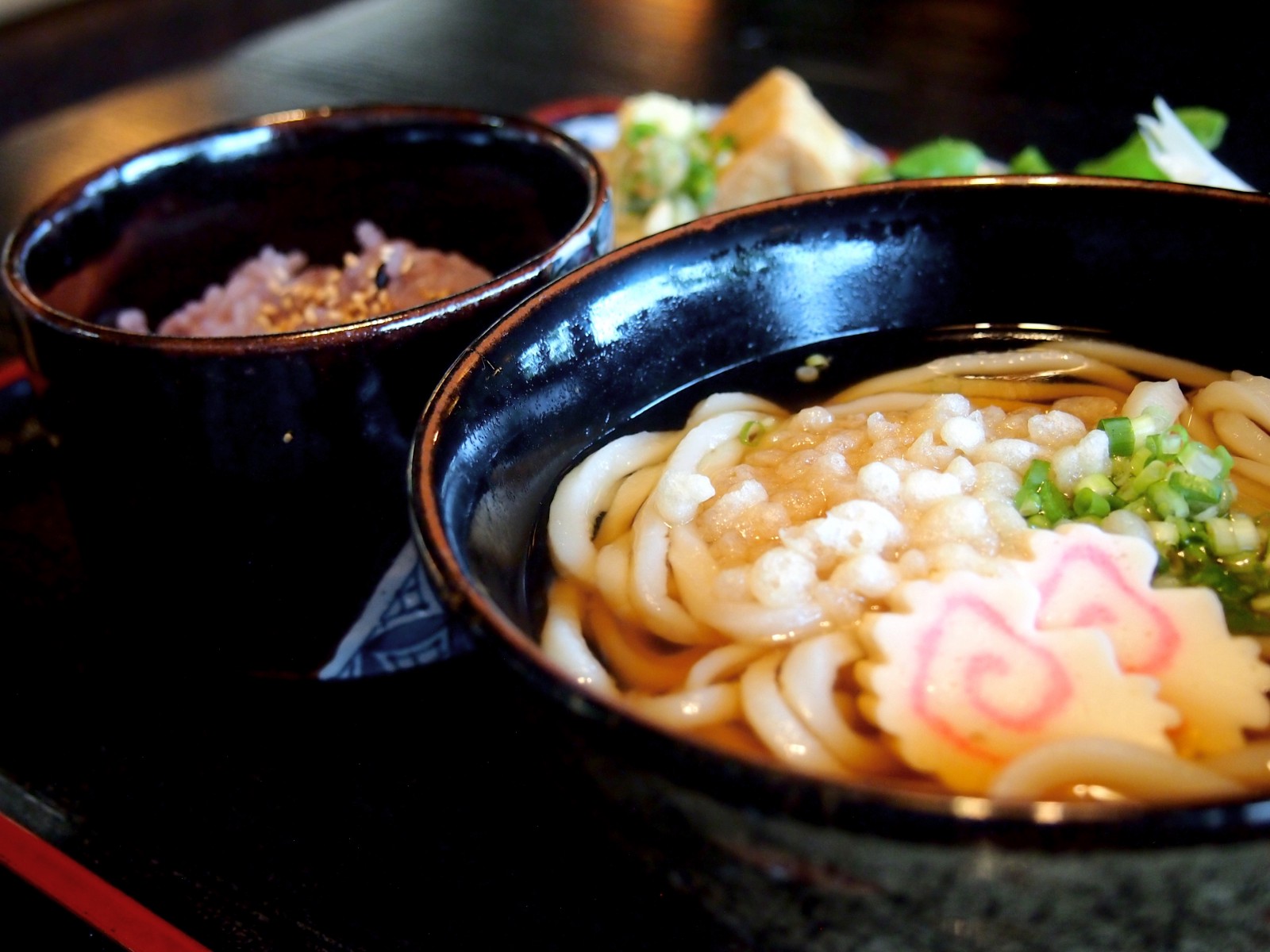 Don't read this if you are a fancy traveller! In Japan, there are numbers of restaurants where delicious dishes are served at very affordable price. Here are my picks of 10 best spots to dine in Japan for backpackers!
---
Japan, especially the capital city Tokyo is one of the most expensive places on earth. Therefore the number of budget travellers/backpackers to Japan could be much lower comparing to other Asian countries but many of them dream to visit this far east mysterious country once in their life time.
In fact, it is very possible to travel Japan with tiny budget, especially you can cut food expenses quite easily as there are millions of shops & restaurants with various price range. As a backpacker, your budget for food could be around $5 per meal but still wish to eat local Japanese food, not eating sandwiches everyday. So today I'm going to introduce great places for backpackers to eat cheap and also to explore Japanese food culture 😉
---
1. Udon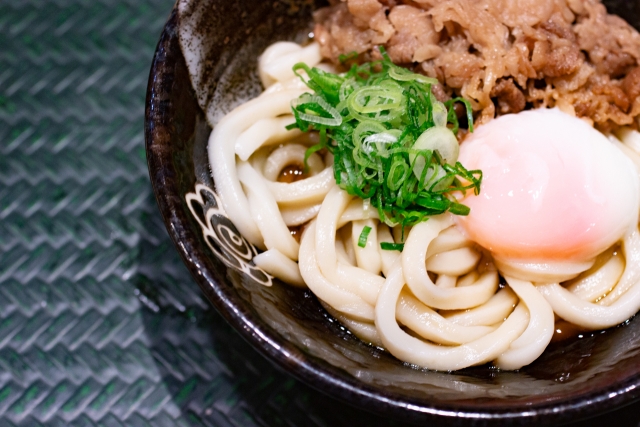 Udon is a noodle dish hugely common in Japan and there are numbers of quick and cheap Udon stands in the town. A simple Udon bowl would cost less than 300 yen and they usually serve a huge selection of Tempuras as side dishes with an additional 100 yen. Most popular franchised shops are "Hanamaru Udon", "Marukame Seimen" and "Tsurumaru Udon".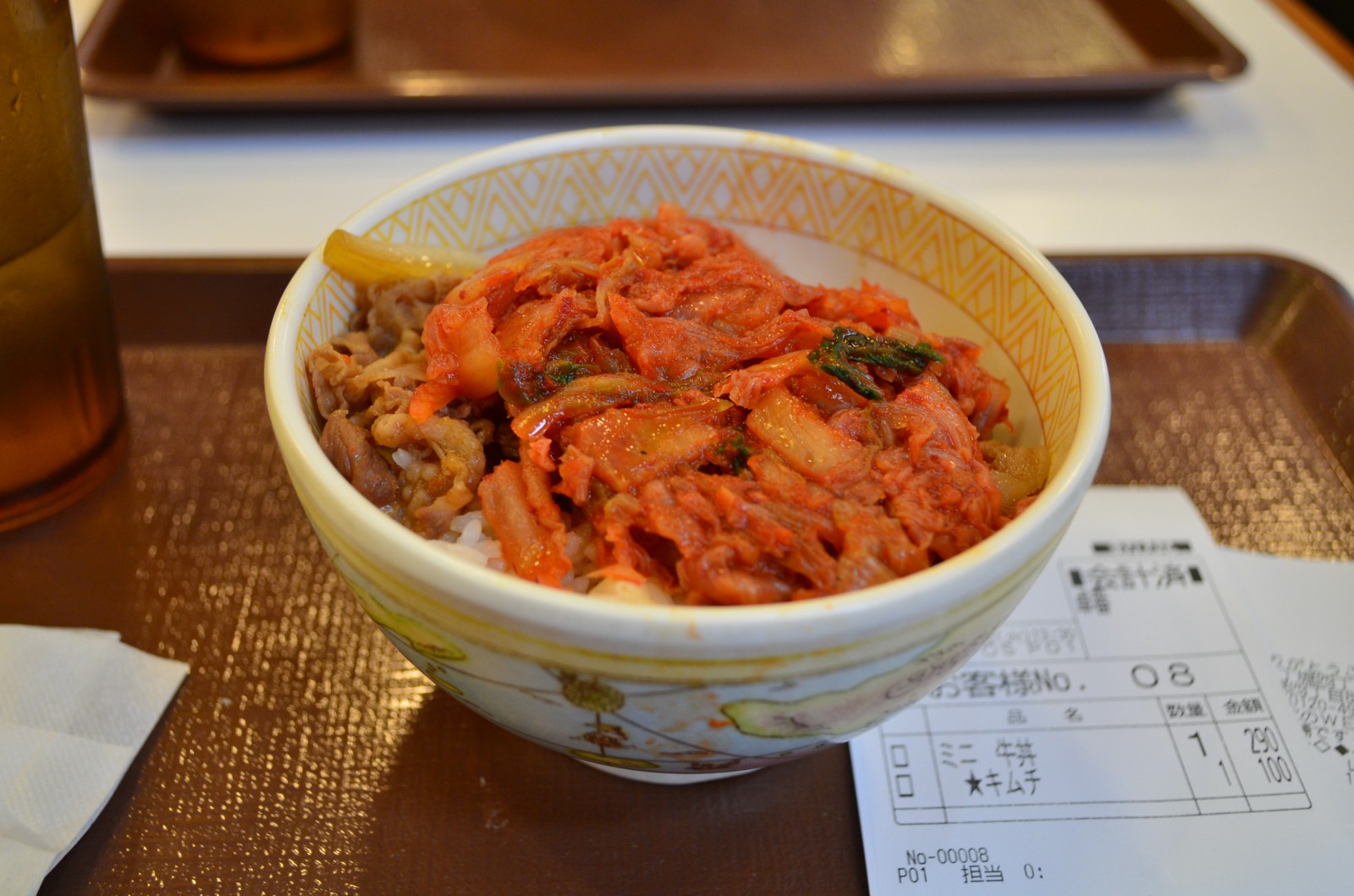 Gyudon is literally a beef bowl served with simmered beef and onion on top of rice in a bowl. It's very popular in Japan as it's cheap, quick and yummy. A single bowl of medium sized Gyudon is usually served less than 400 yen. Find "Yoshinoya", "Matsuya", "Sukiya" and "Nakau" for the best value Gyudons. (More info: 4 Best Gyudon Restaurants in Japan)
3. McDonald's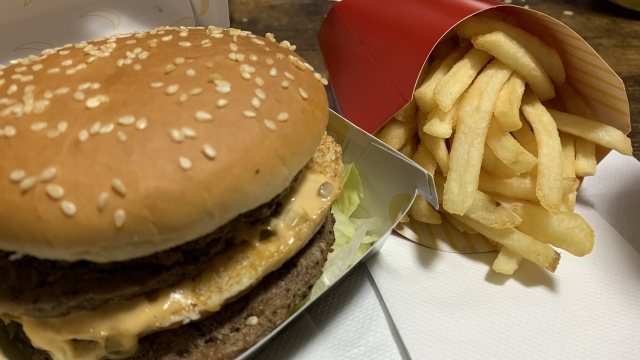 Do you think it's boring because McDonald's are in your country, too? McDonald's in Japan is so much worth to visit just to try "Teriyaki burger" which exists only in Japan and surely you will fall in love with it!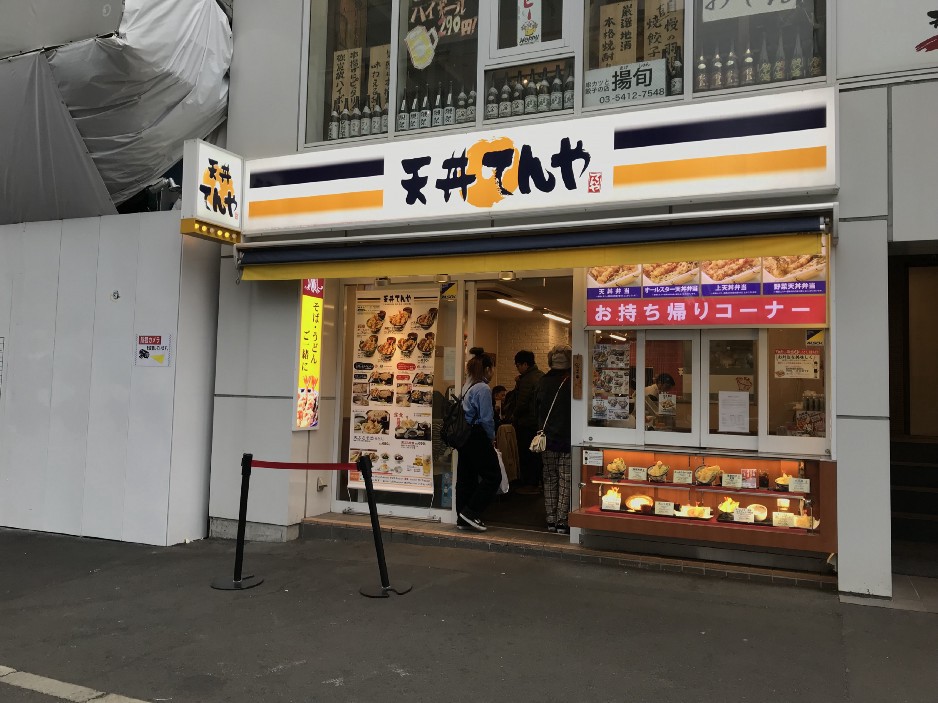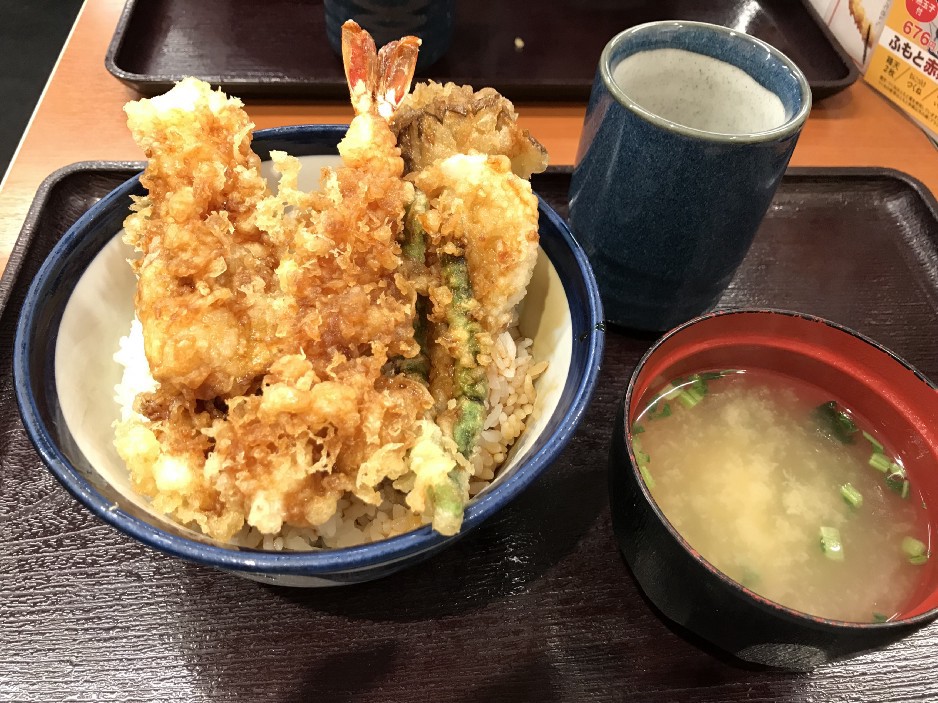 Tempura is one of the most significant dishes in Japan and everyone should definitely try while travelling Japan although it's not very cheap. Tenya is a franchised Tempura restaurant serving dishes with budget-friendly price. A single bowl of Tempura on rice "Tendon" would cost around 500 yen.
5. Conveyor Belt (Kaiten) Sushi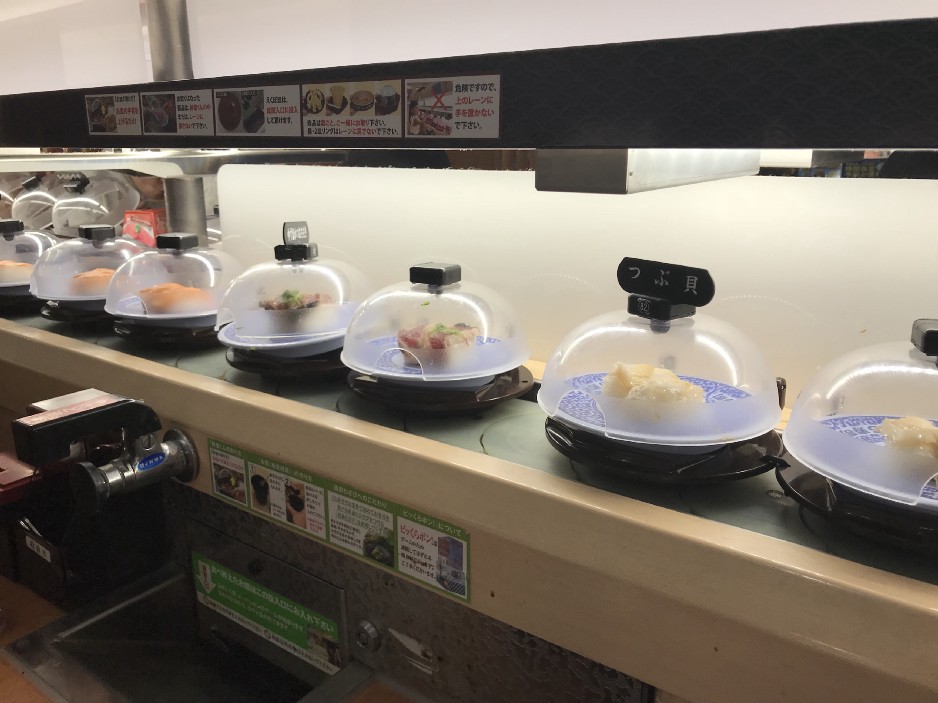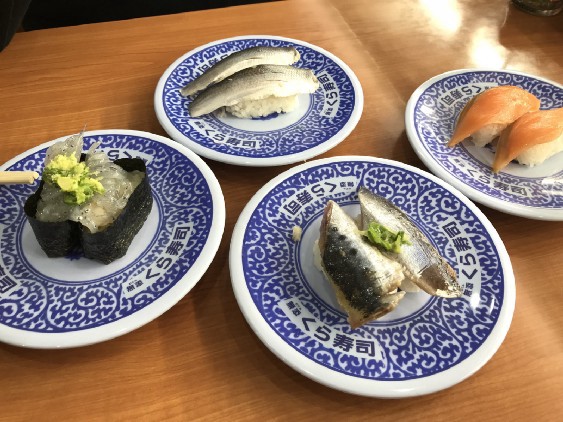 Of course you can't leave Japan without trying Sushi. Sushi is supposed to be pricey dish but there are numerous Conveyor Belt Sushi (Kaiten Sushi) restaurants serving Sushi as cheap as 100 yen per plate! And they usually serve surprisingly good seafood. Conveyor Belt Sushi also gives you great experiences of Japanese high-tech culture. There are numbers of cheap franchised Sushi restaurants in Japan today such as Sushiro, Kura Sushi, Uobei, and more!
6. Convenience Stores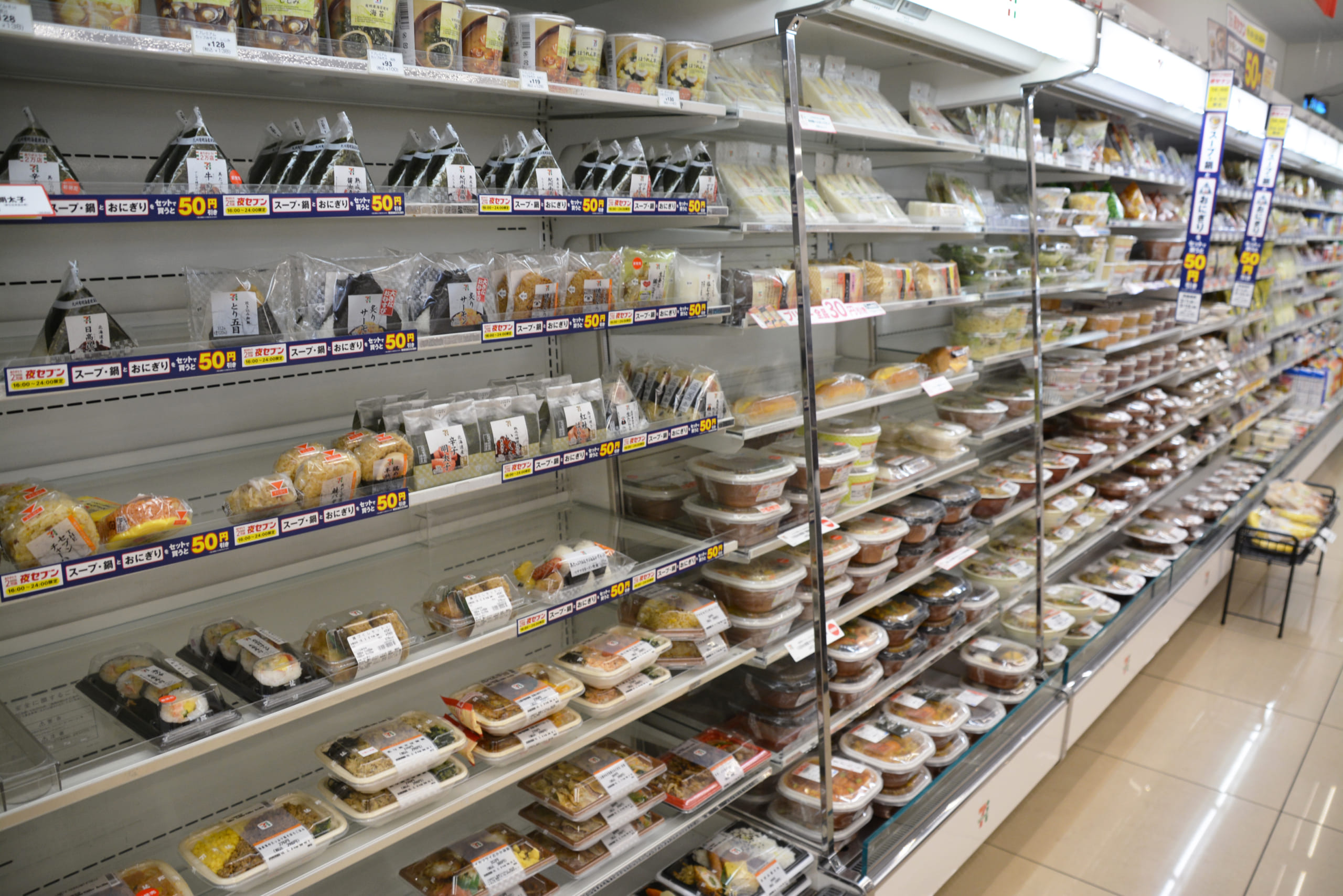 I must say one of the best things about Japan is convenience stores (called "combini" in Japanese). Because they have everything and things they provide are getting better and better. They sell not only rice-balls and cupnoodles, but also great selection of ready-meals and freshly made snacks with affordable price. They even serve freshly ground coffee for 100 yen! Many convenience stores owns small cafe spaces which allow customers to eat what they purchased. My favourite convenience stores are seven-eleven 🙂
7. Super Market
Japanese super market sells lots of ready meals with the cheapest price they can be. They usually offer discount in the evening as they has to sell off their food products and you can find them even in half price. So if you wish to catch the best deals, visit Japanese super markets after 6pm!
8. Coco Ichibanya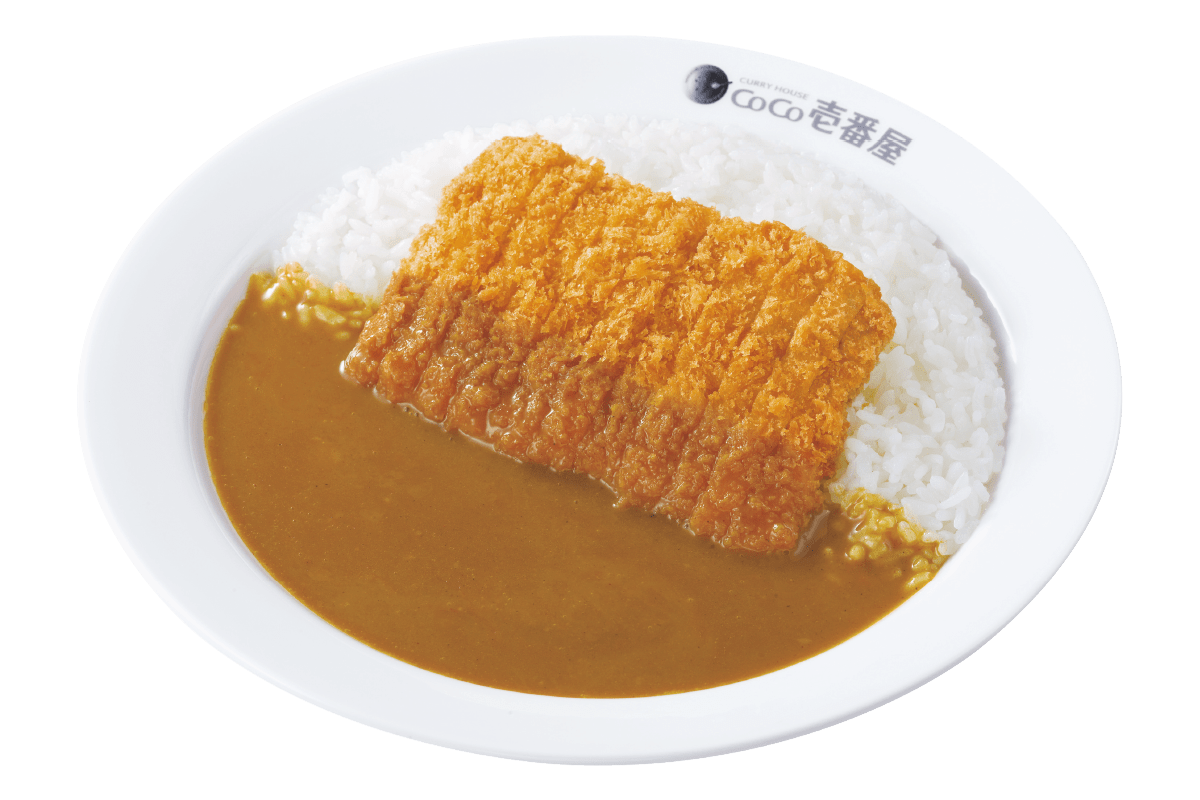 Japanese love curry and the country has developed their own curry culture in past decades, which taste different from Indian or Thai. It's now one of the most significant Japanese dishes. Coco Ichibanya (known as Coco Ichi) would be the best place to taste Japanese curry for the value. A simple curry cost more or less 500 yen and what's great about Coco Ichi is that you can customize your own curry. Choose amount of rice, how spicy you want (level 1–10) and toppings from over 30 toppings.
9. Fuji Soba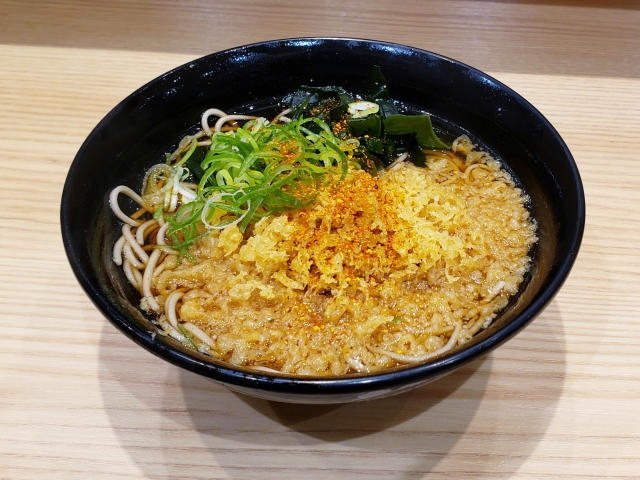 Soba noodle could be on your bucket list, too! The best place to taste Soba noodles with affordable price would be Fuji Soba. The simple "Kakesoba" is served at ONLY 300JPY! Most of Fuji Soba stores are open for 24 hours and popular stop-by spot even at night by those who are hungry after drinking!
10. Ramen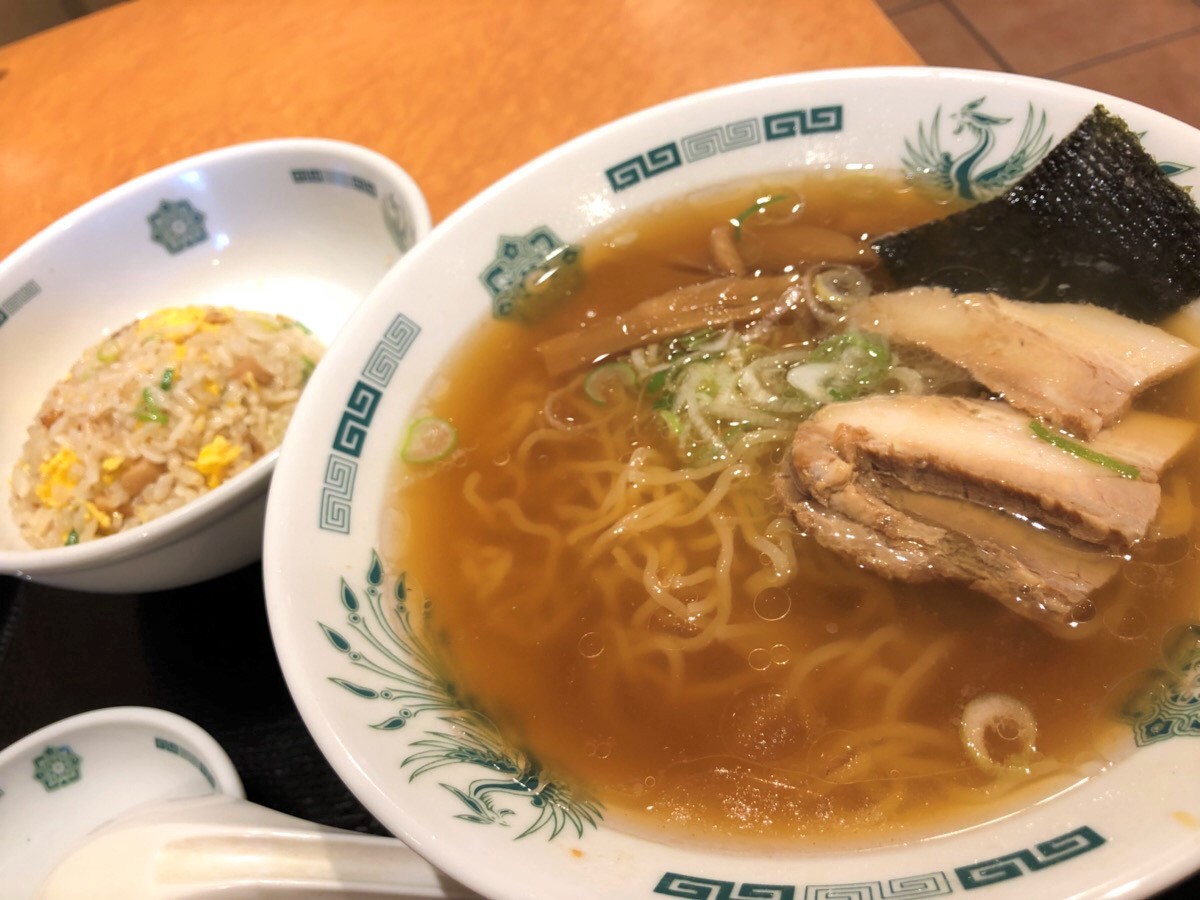 Surprisingly, according to the survey of visitors to Japan, Ramen has chosen their №1 favourite dish in Japan. So Ramen is must-have dish during your trip! In the past decade, Japan's obsession for Ramen has gone huge and started creating dishes with better quality and ingredients, which concluded the dish cost more pricey than before. (more or less 1,000 yen). If you are in Tokyo and seeking for cheap Ramen shop, check this link which lists only less than $5 Ramen shops! Or find cheap franchised Ramen shops such as "Hidakaya" and "Korakuen".
---
Check out more useful information for backpackers to Japan !
▽Related Articles▽
▼Editor's Picks▼
---