Summer Fruits Dessert Buffet at ANA InterContinental Tokyo 2019
Summer Dessert Buffet in Tokyo 2019: Color Fruits Dessert Buffet at ANA InterContinental Tokyo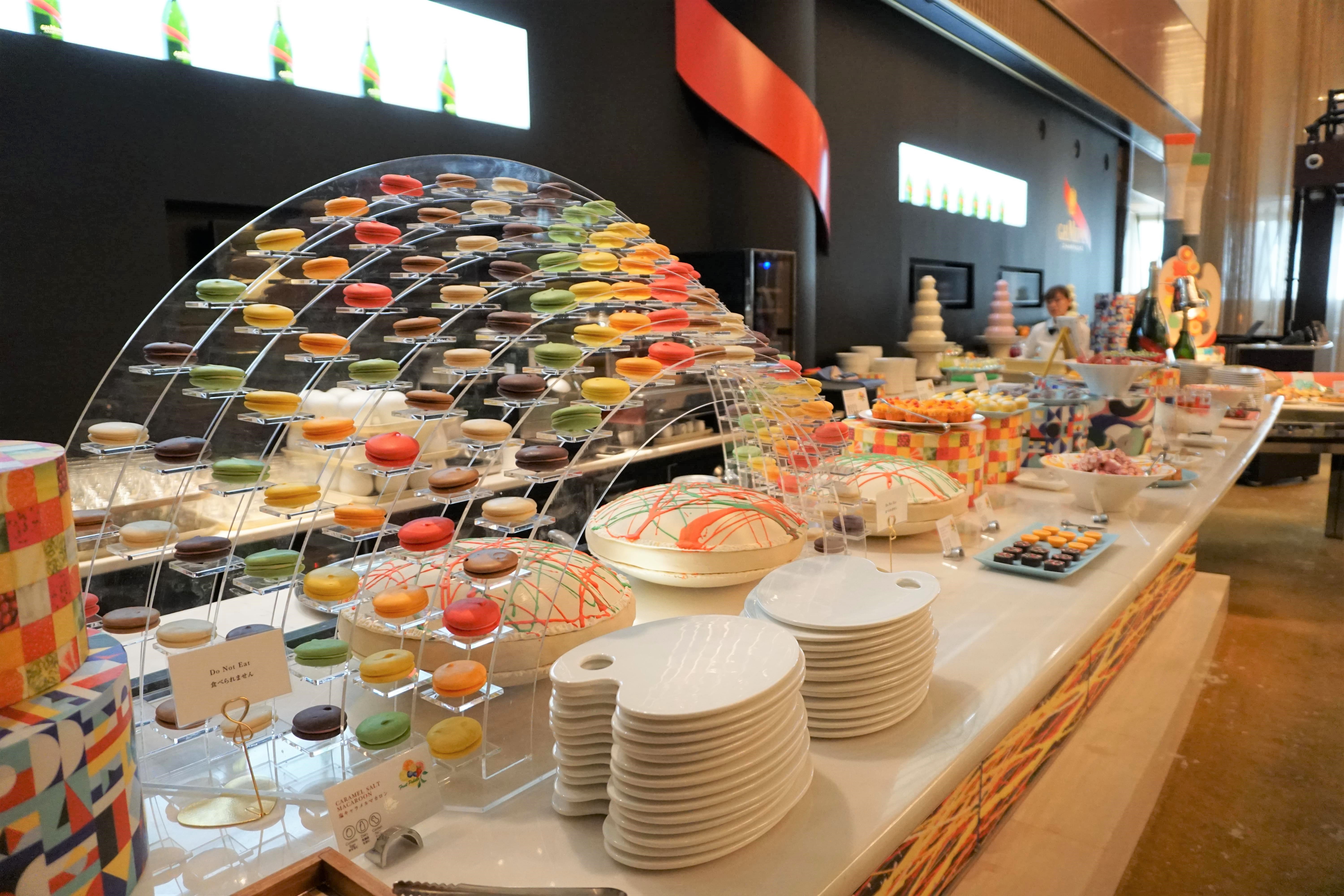 All-You-Can-Eat dessert buffets are one of the food trends in Tokyo today, and various kinds of dessert buffets using seasonal ingredients and special themes are held at numbers of venues in Tokyo. ANA InterContinental Tokyo, one of the top-rated hotels in Tokyo, is a popular venue hosting several dessert buffets through the year including strawberry and matcha desserts which attracted a large number of visitors earlier this year.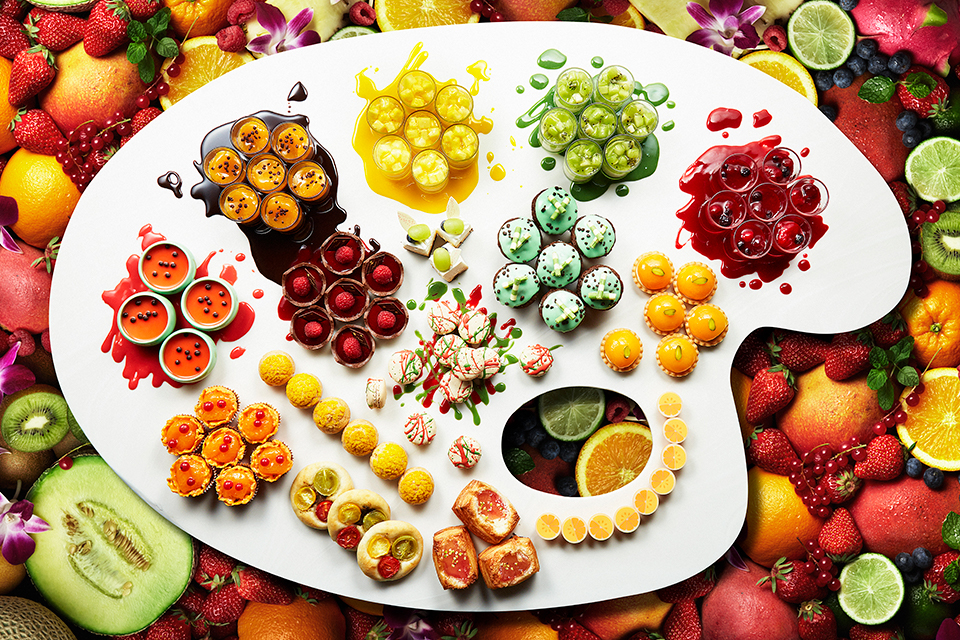 Currently, the seasonal food fair "Fruit Palette: Taste of Summer" is being held at ANA InterContinental Tokyo, featuring colourful and photo-worthy summer fruits dishes and drinks created by top class chefs at several venues in the hotel including the all-you-can-eat dessert buffet, Color Fruits Dessert Buffet at The Champagne Bar. The Color Fruits Dessert Buffet offers a huge selection of colourful and cheerful desserts and savory bites prepared with fresh and vivid summer fruits. It offers the taste and flavour of summer as well as the colourful and photo-worthy display just like colourful paints on a palette.
I have recently visited the Color Fruits Dessert Buffet and indulged myself with the colourful summer treats. Here are my quick review and more details about the buffet. Don't miss a chance to taste and see the special dessert buffet only available this summer!
-Color Fruits Dessert Buffet
Dessert buffets at ANA InterContinental Tokyo are held at several times a year with different themes each time, offering amazing quality desserts created by the pastry team. Their seasonal buffets offer a great food experience not only that you can indulge yourself with the luxury desserts but also feast your eyes on creative and photo-worthy dishes. After hosting strawberry and matcha dessert buffets earlier this year, the popular dessert buffet at ANA InterContinental Tokyo is back with summer fruits and the most colourful theme ever!
The Fruit Palette: Taste of Summer is held at ANA InterContinental Tokyo through 2019 summer from 20 July to 30 September. Color Fruits Dessert Buffet takes place at The Champagne Bar on 3F of the hotel. The buffet is held 3 times a day during week, 4 times on Sunday and Holiday, and 5 times on Saturday and the day before Holiday. Each round is 90 mins and guests can enjoy delicious food and drinks as much as they like.
Before starting, make sure to get your camera ready as there are numbers of photo-worthy scenes at the dessert buffet including the entrance of the venue with colourful art-themed objects which guests can take Instagram-Worthy photos before entering. Also I'd suggest you to arrive slightly earlier than the staring time so you can take photos of the beautiful desserts on the counter untouched.
The impressive 35 kinds of items were served on the buffet: 25 kinds of desserts and 10 kinds of savory bites. Yellow, green, red, orange, etc, colourful and vivid desserts were made with seasonal fruits, and the counters were also brightened up by vivid decorations.
The buffet had 5 sections. The long counter table with a colourful macaroon tower offered a variety of refreshing and colourful desserts such as watermelon roll, apricot tart and mint&chocolate cake. Besides food items, there was also a selection of icy herbal teas in 7 different colours and flavours. The next one was a round table with the big object of colourful paintings and brushes (which are also made by pastry chefs using edible ingredients!!) where various savory dishes were served including rainbow sandwiches, pizza and pasta. Colourful chilled desserts such as coconuts mango mouse and panna cotta were showcased in a glass fridge. At the end, there were two interactive dessert sections: chocolate fountains and a DIY fruit tart and par fait corner where we could create our own original dessert with various summer fruits and paint the plate with colourful sauce made from fruits.
Moreover, there was a pop-up counter of CHOCI TOKYO, the newly launched chocolate company in Japan, serving amazing quality chocolate. At the buffet, you'll have a great opportunity to taste delicious and colourful chocolate balls in various flavours as much as you wish!
Free-flow coffees and teas were included with the buffet.( A glass of champagne (1,500 yen) and free-flow alcohol beverage option (3,000 yen) are also available with additional charges.)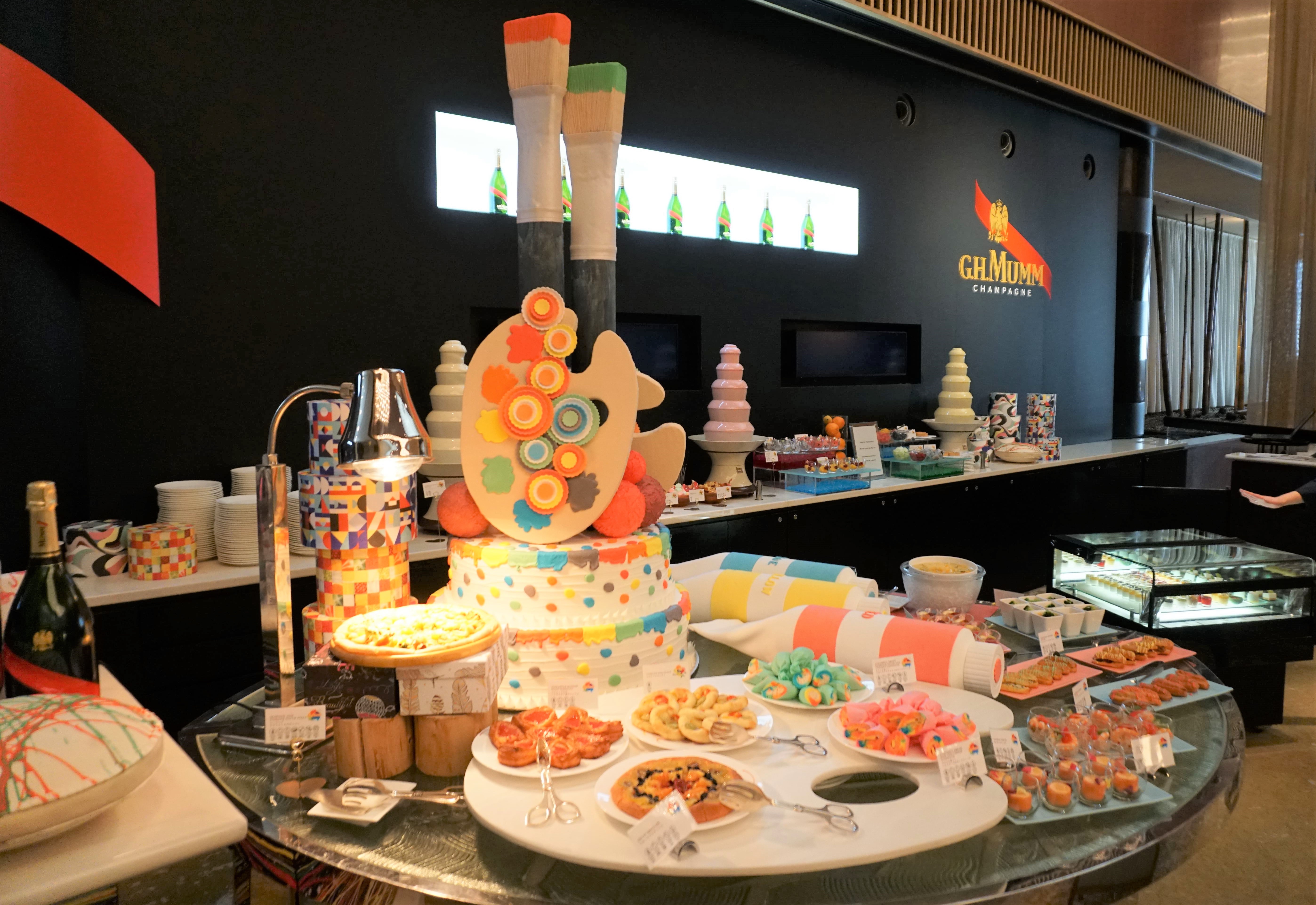 I really liked that the buffet was served with palette shaped white plates that we can literally decorate our own palette with colourful desserts 🙂 Choosing items and creating dessert palette were really fun!
It was hard to decide which ones to pick out of all the high quality desserts on display! But I appreciated that the sizes of each item were genuine bite-sized so we could try many different items! Don't be shy to go for additional rounds when you finish off your plate 🙂
Overall, I was totally amazed by each buffet item carefully prepared by the pasty team as they were not only tasty but looked absolutely mesmerising. The colourful desserts presented literally the "Fruit Palette" bringing us colour and flavours of summer. I loved the fact that most of items at the buffet were made with seasonal ingredients to taste cool and refreshing which were perfect for hot summer! I also thought that offering a large selection of savory items was another attractive thing about the buffet so that you won't get bored of eating only sweet items.
You can have this wonderful dessert experience only this summer at ANA InterContinental Tokyo! The dessert buffet is available now until 30 September 2019 while the "Fruit Palette: Taste of Summer" is being held along with several other venues featuring special summer edition dishes. Also, I'd recommend you to make an online reservation in advance as the buffet tend to get full on busy days, and also you can get a huge discount by booking online! I have listed the information about the buffet and the link for online reservation below 🙂
-Color Fruits Dessert Buffet
Location: The Champagne Bar 3F ANA InterContinental Tokyo
Date: 20 July to 30 September 2019
Hours:
Weekdays
11:30〜13:00/13:30〜15:00/15:30〜17:00
Saturday & 11,16 August, 22 September
11:30〜13:00/13:30〜15:00/15:30〜17:00/17:30〜19:00 /19:30〜21:00
Sunday & 12, 16 August, 23 September
11:30〜13:00/13:30〜15:00/15:30〜17:00/17:30〜19:00 /
Price: 4,600 yen (Weekdays)/5,600 yen (Weekends and Holidays)+Tax and Service Fee
*Special discount for online booking is available! (Booking: http://bit.ly/2Ytjzbj)
Check out more info about "Fruit Palette: Taste of Summer" at ANA InterContinental Tokyo!
For more exciting travel information in Tokyo for 2019 summer, here are some more articles for you to check out 🙂
▽Related Articles▽
The Steakhouse: the Best Charcoal Grill Wagyu Steak in Tokyo!
▼Editor's Picks▼
---