Have you ever heard of Shabu-Shabu? It's one of most significant Japanese dishes, getting really popular among foreign tourists nowadays. The literal meaning of the word, "shabu-shabu" is the movement when you put and wave/shake the ingredients inside the cooking pot. After you do "the waving", dip your ingredients into your choice of sauce.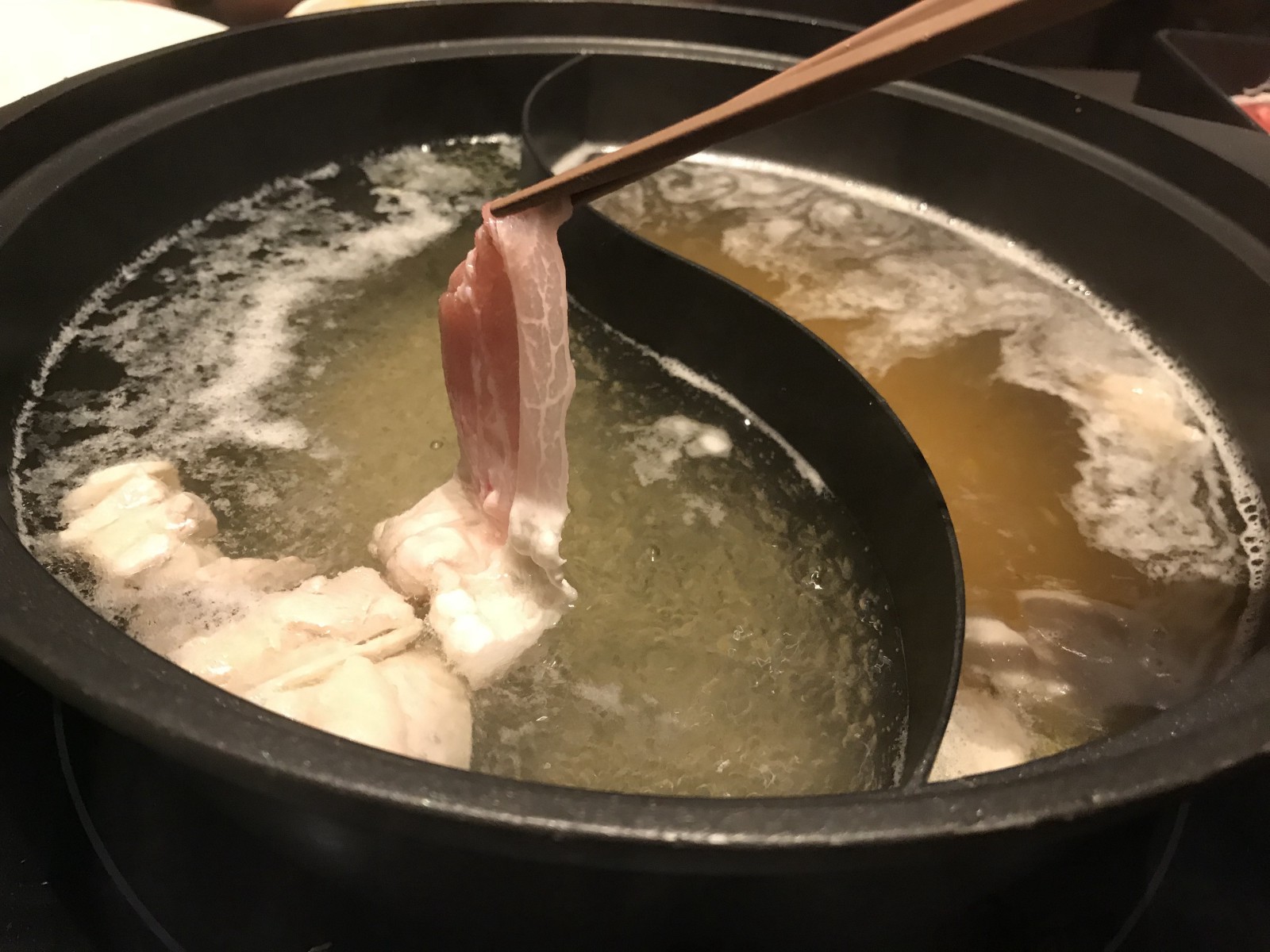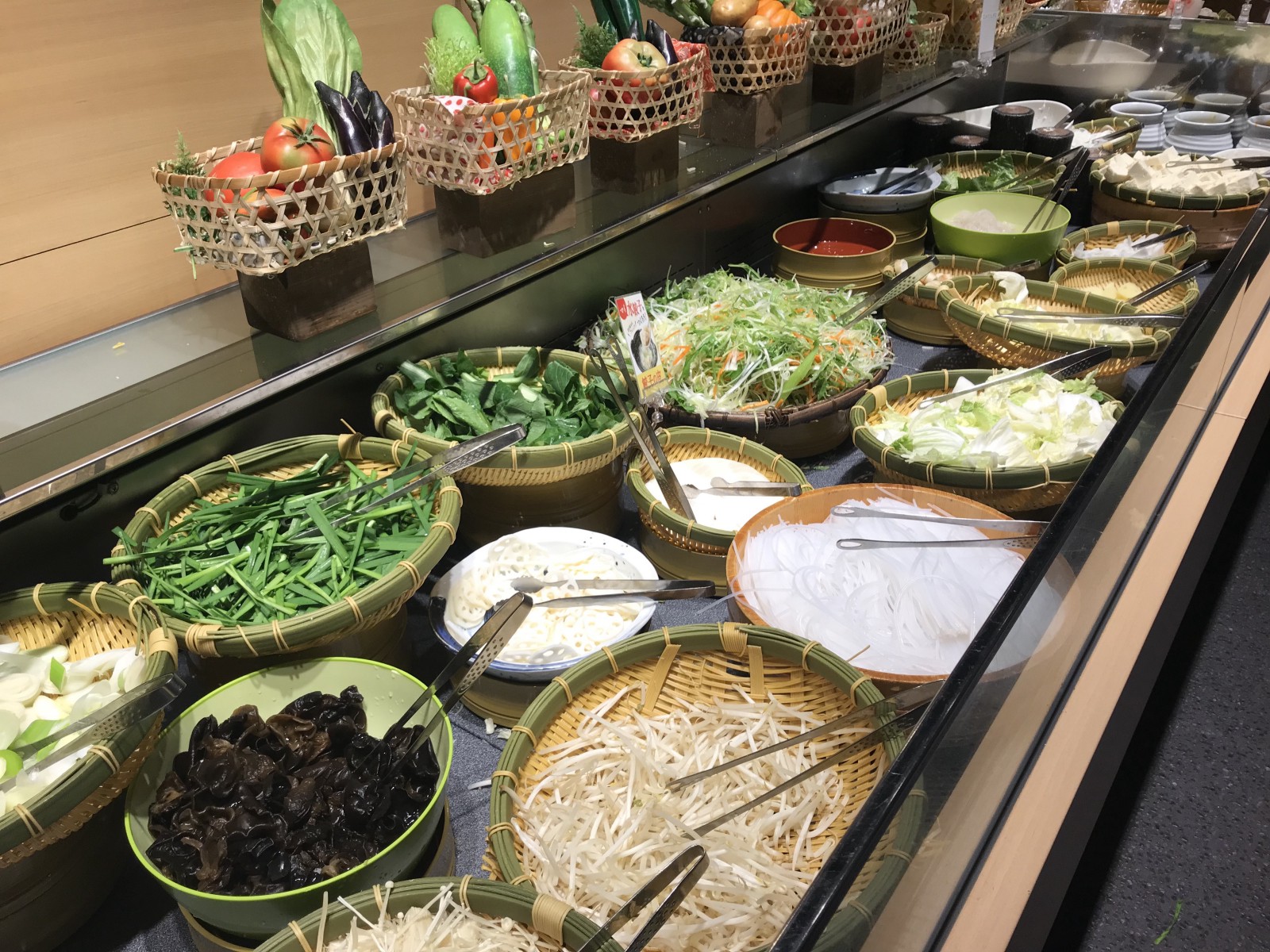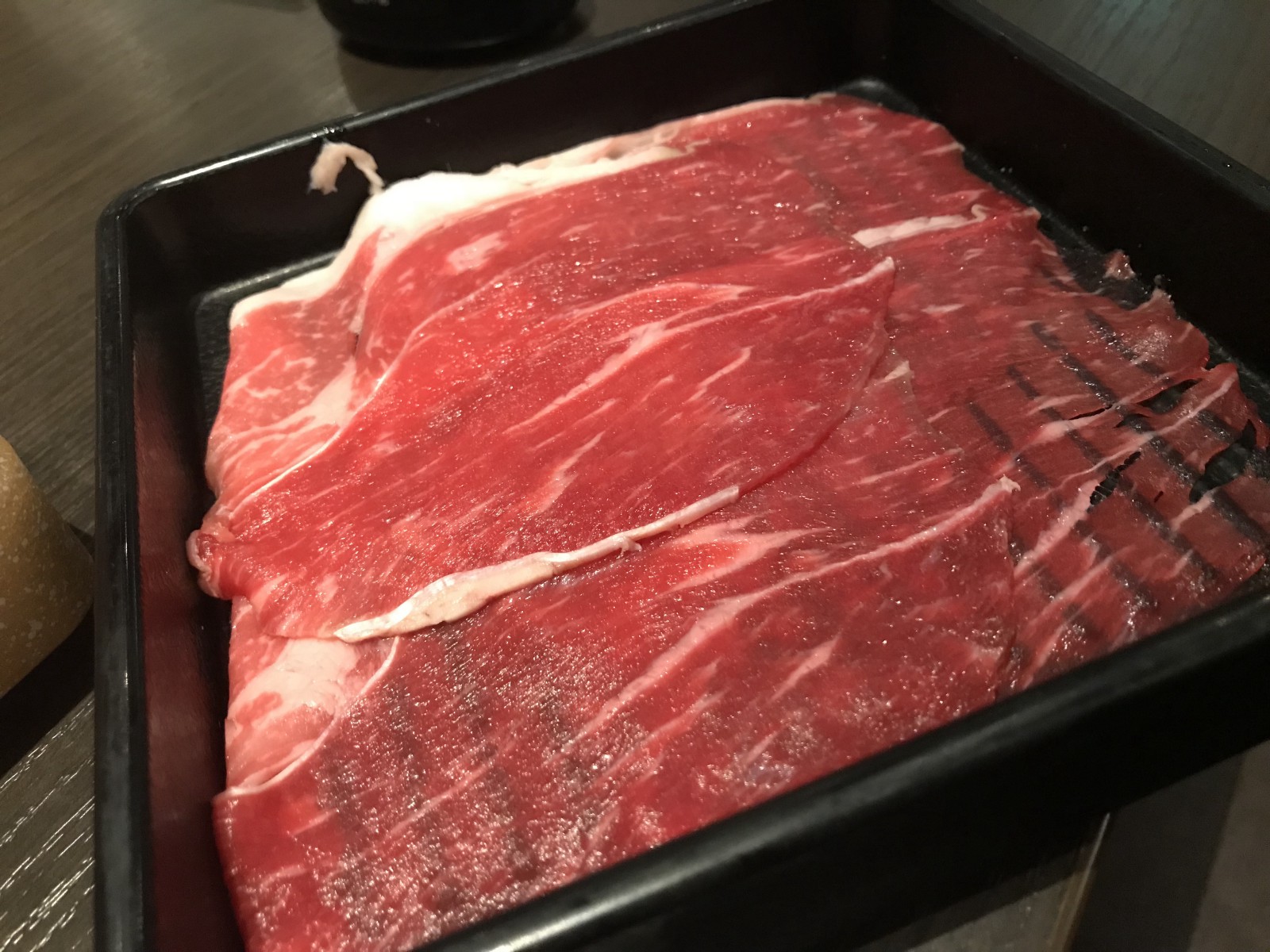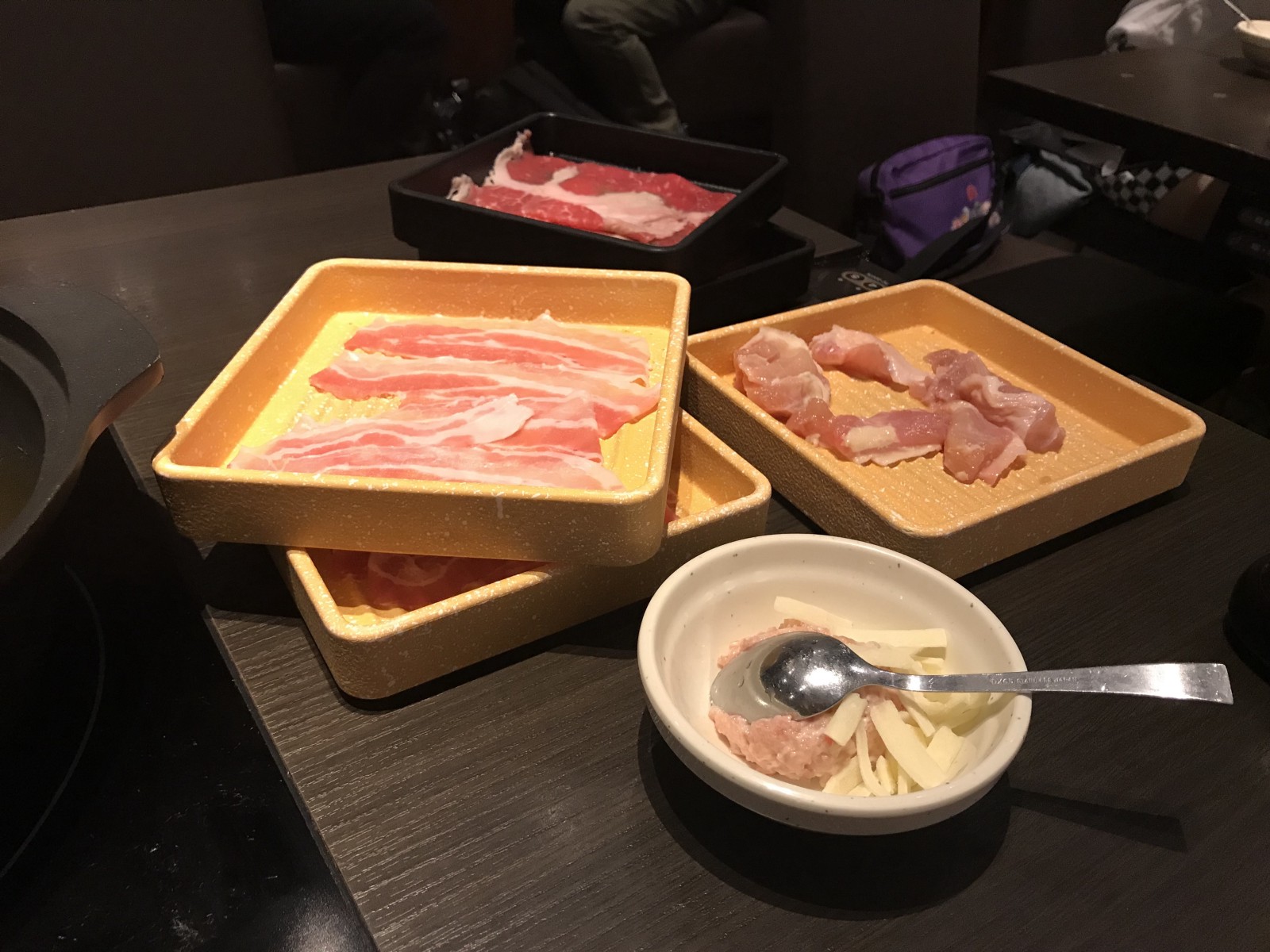 Shabu-Yo (しゃぶ葉) is a popular franchised restaurant serving Shabu-Shabu and several side dishes in all-you-can-eat style at very affordable price.
The meat, such as beef, pork, chicken is served by order. However, other than that, vegetables for shabu-shabu, sauce, salads, sushi (dinner time only), steamed rice, curry (Japanese style), udon are all self-service and refillable without additional charge.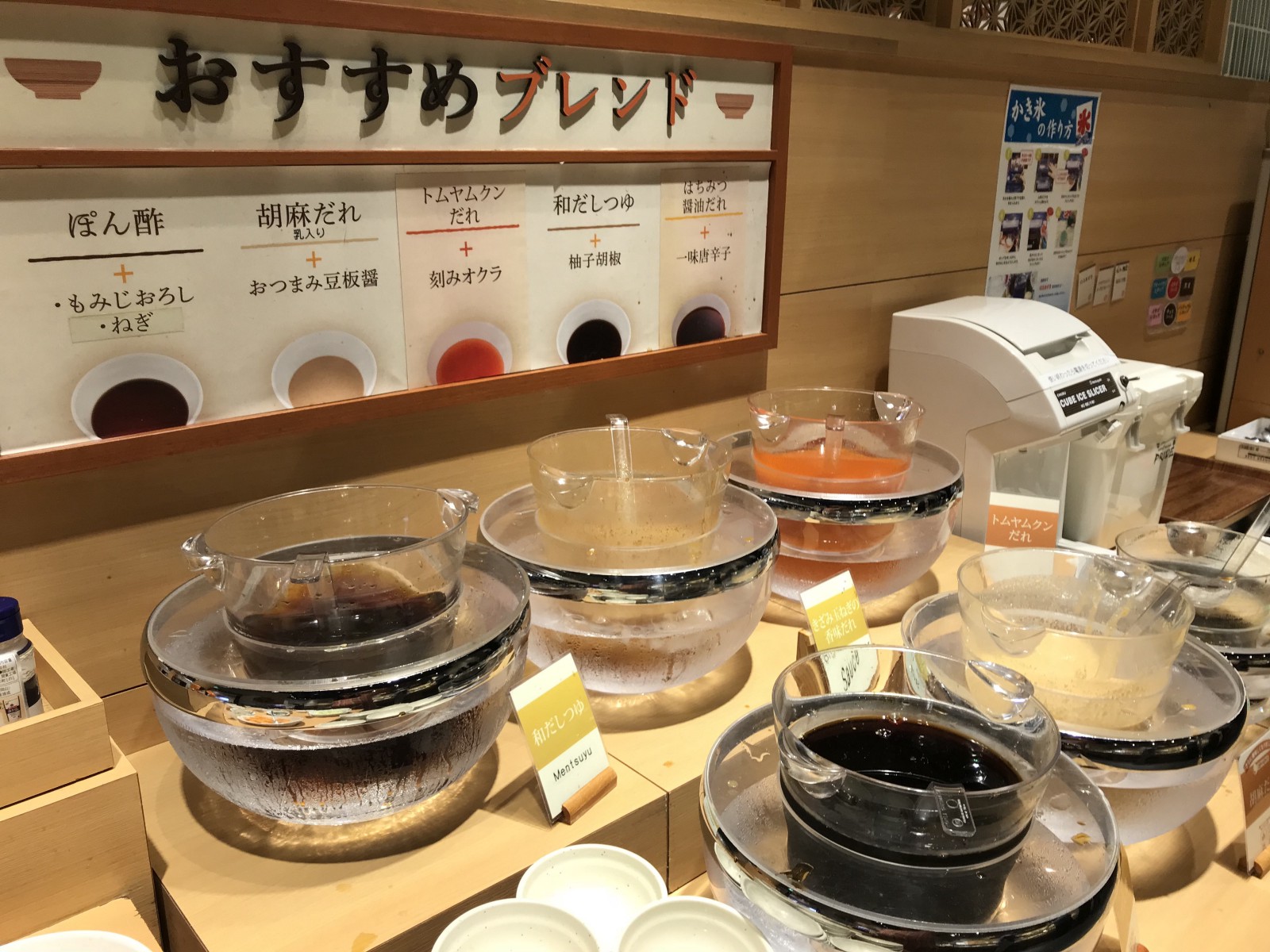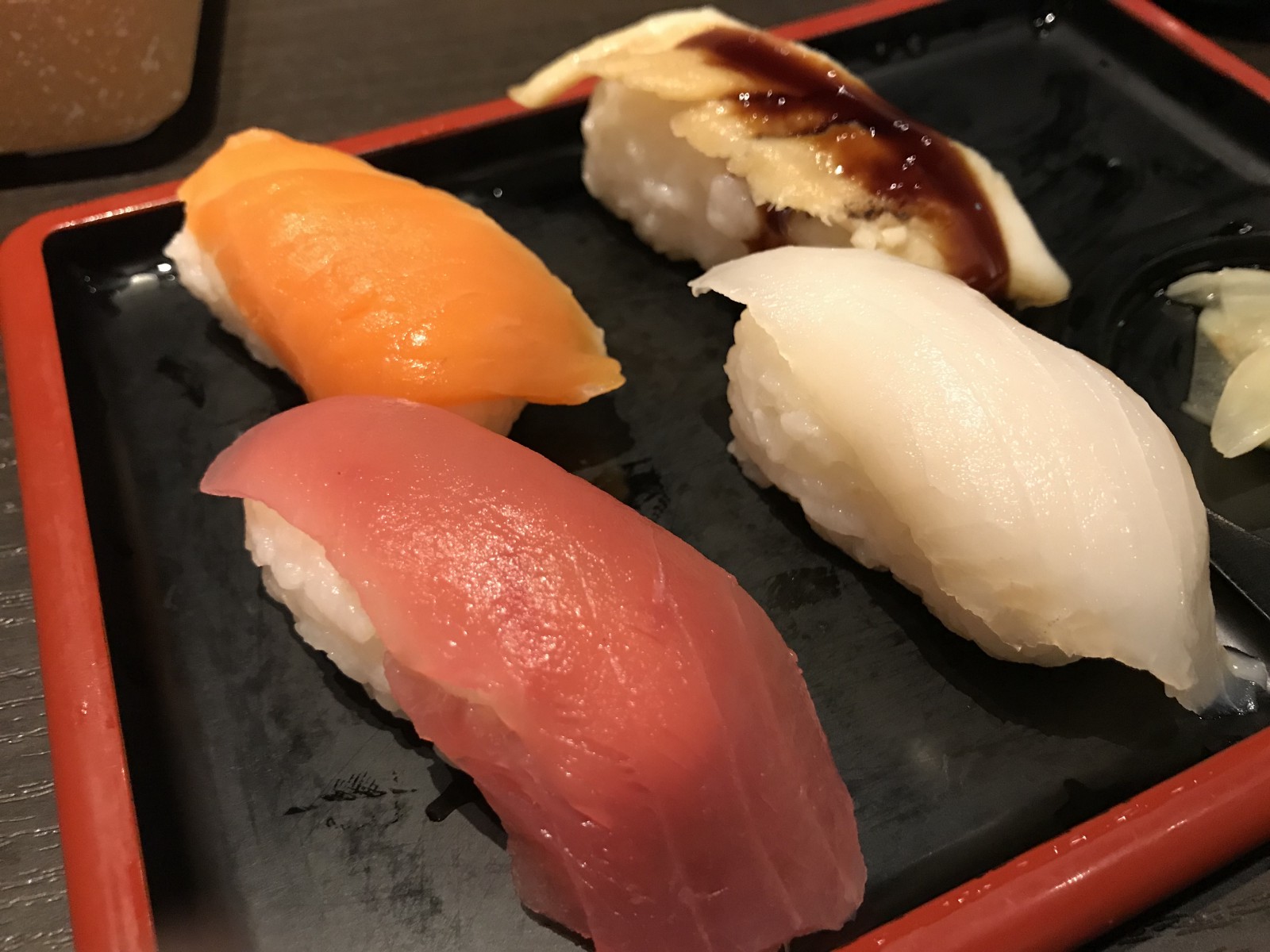 They have "soft cream" (Japanese soft ice cream) machine. On the side of it, there are a variety of toppings on like chocolate sauce, jams and such! Why don't you try and make your very own dessert?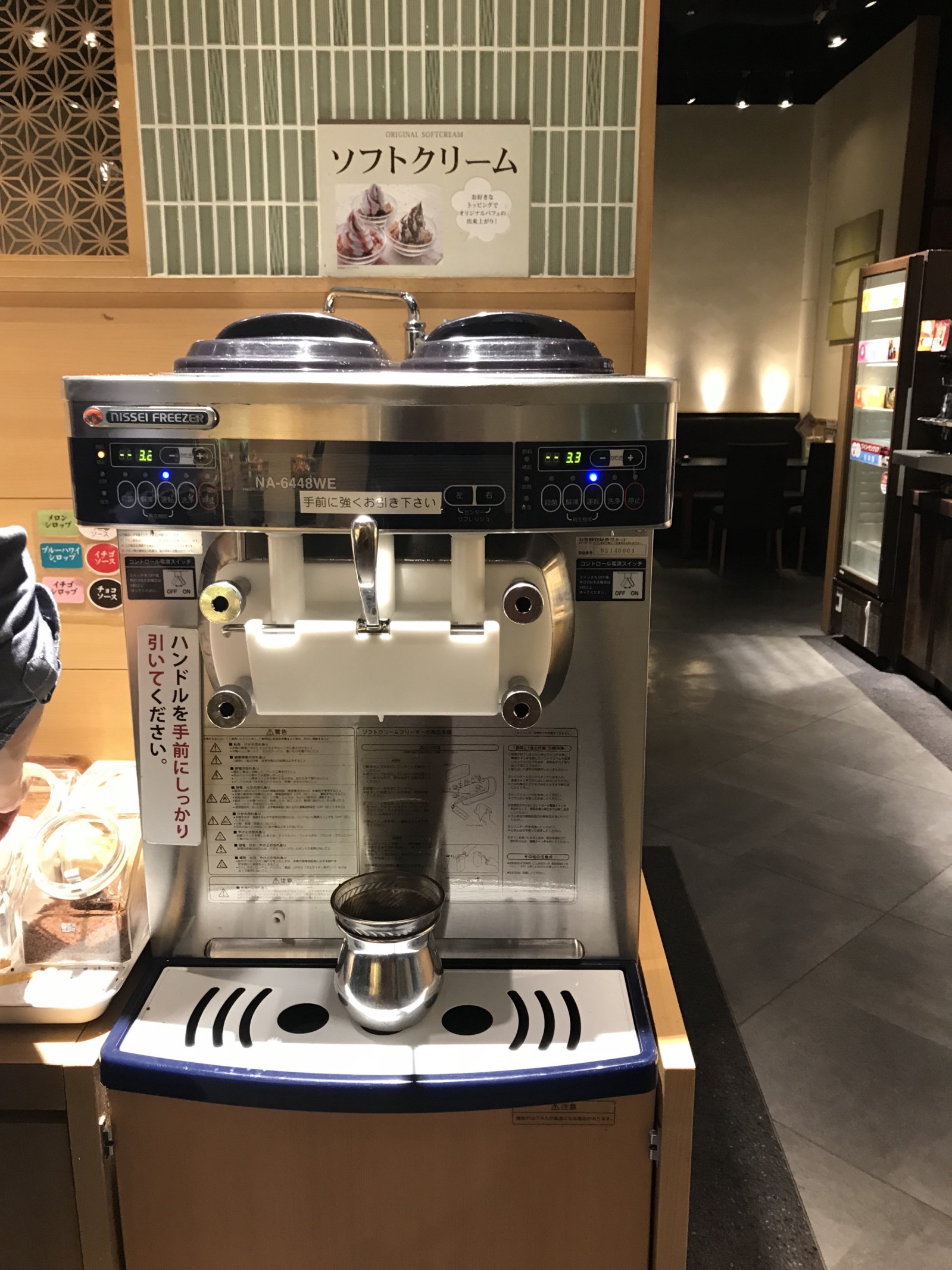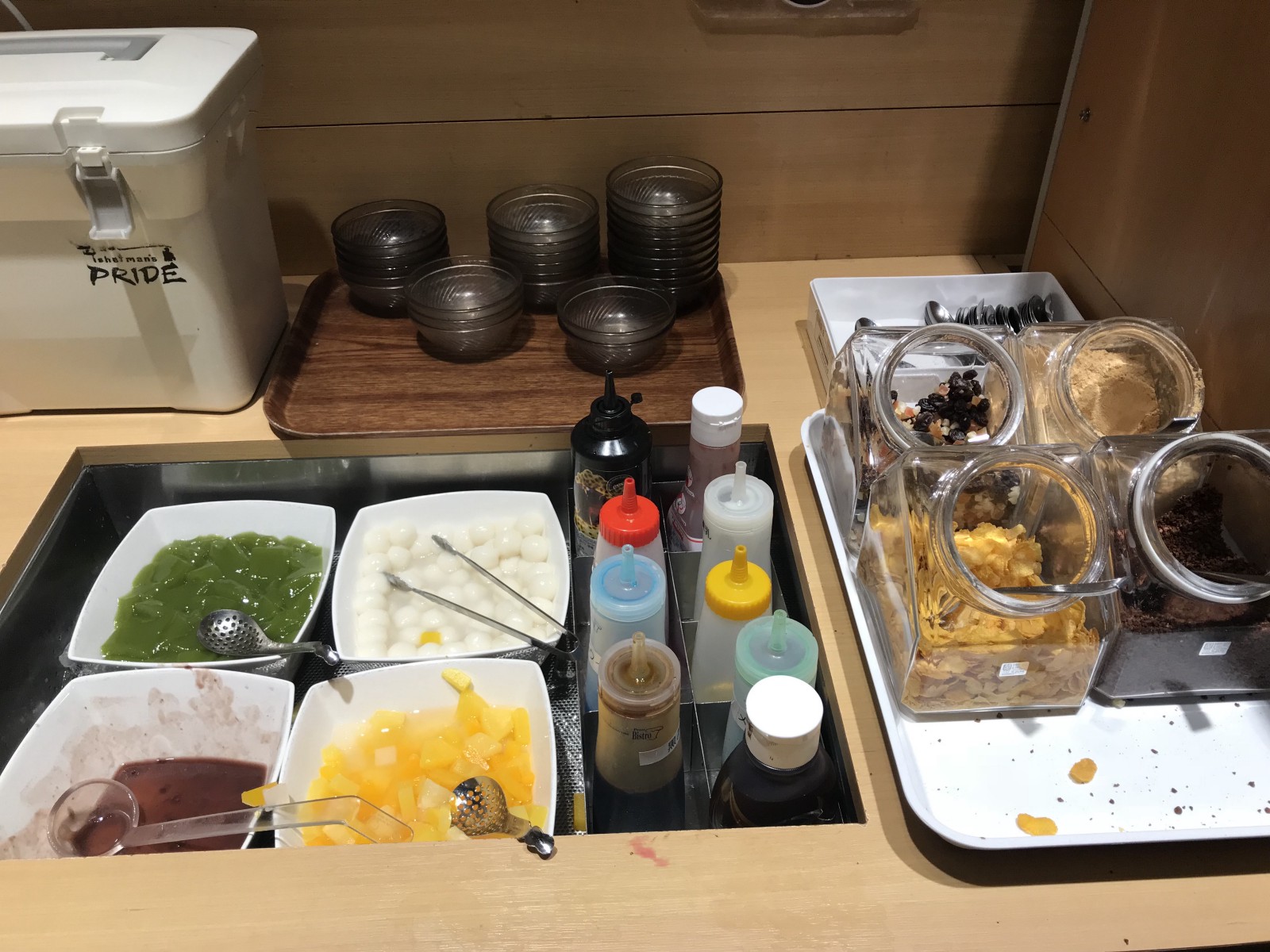 Speaking of desserts, you can also make your own crushed ice, waffles which are popular among kids.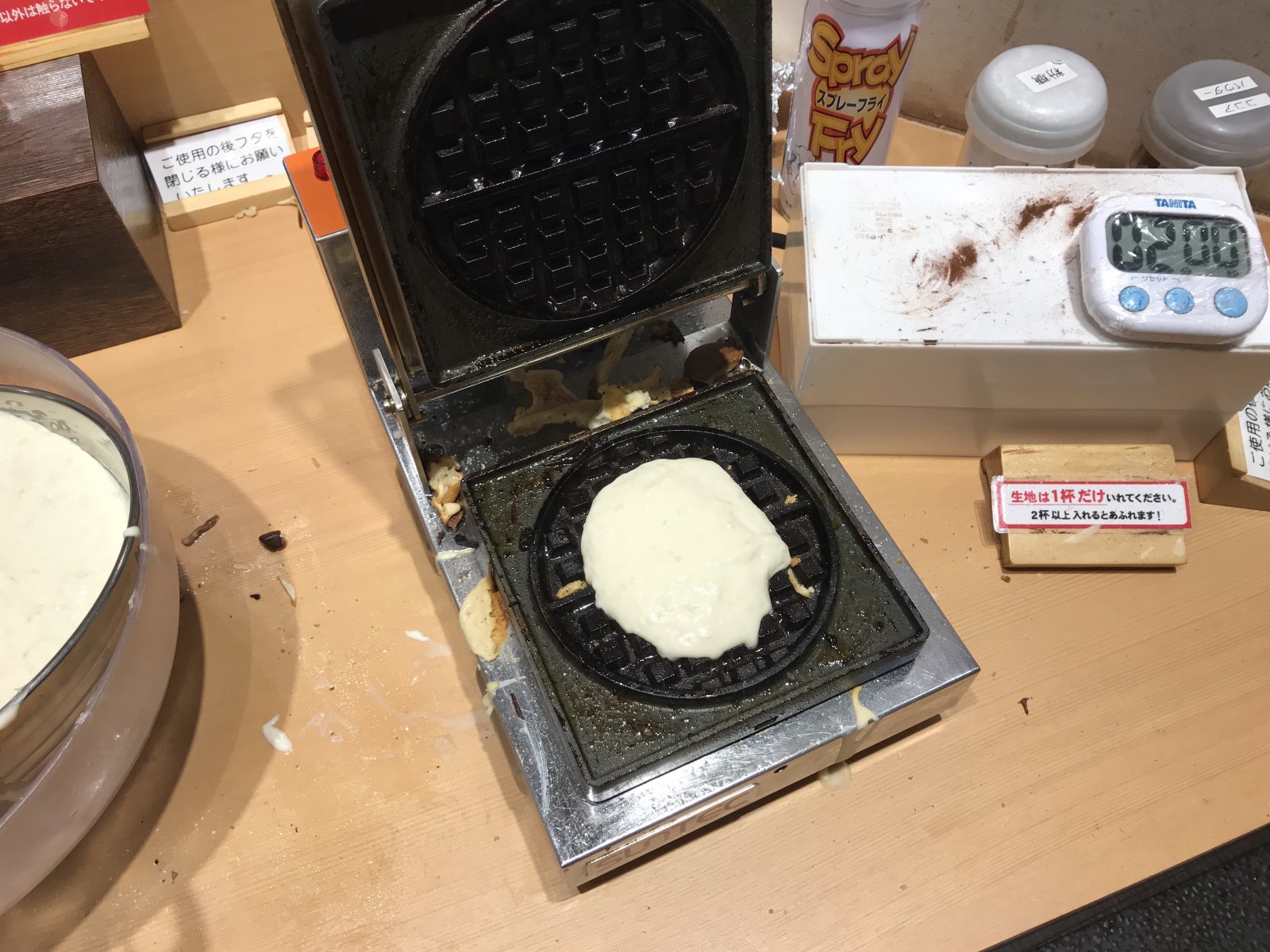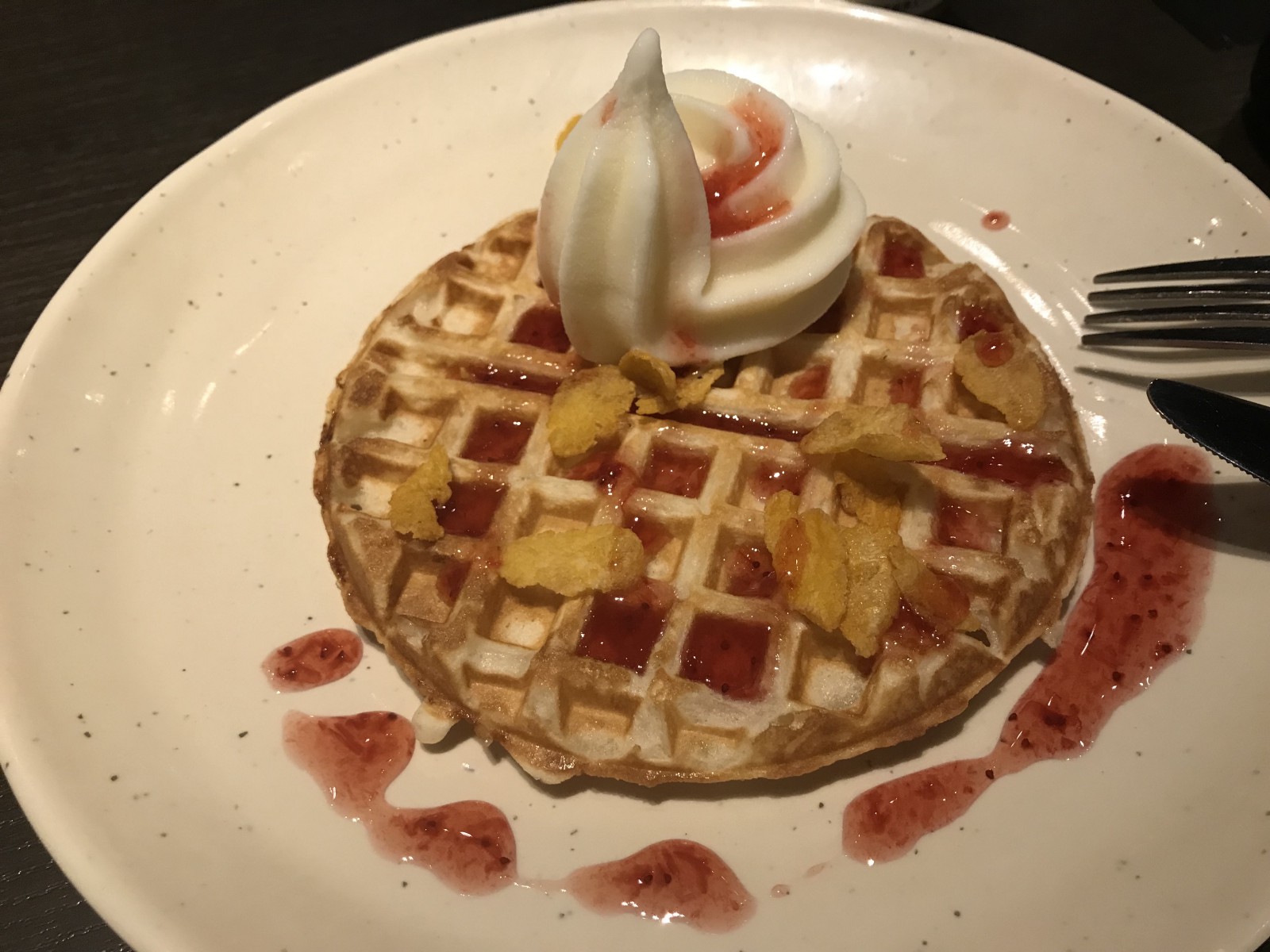 This time, we ordered "beef and sangen pork all-you-can-eat + sushi dinner course" (¥ 1,999 + tax). You can also add some self-served and free-refill option: a drink bar (no alcohol) option or an alcohol bar option with additional fee.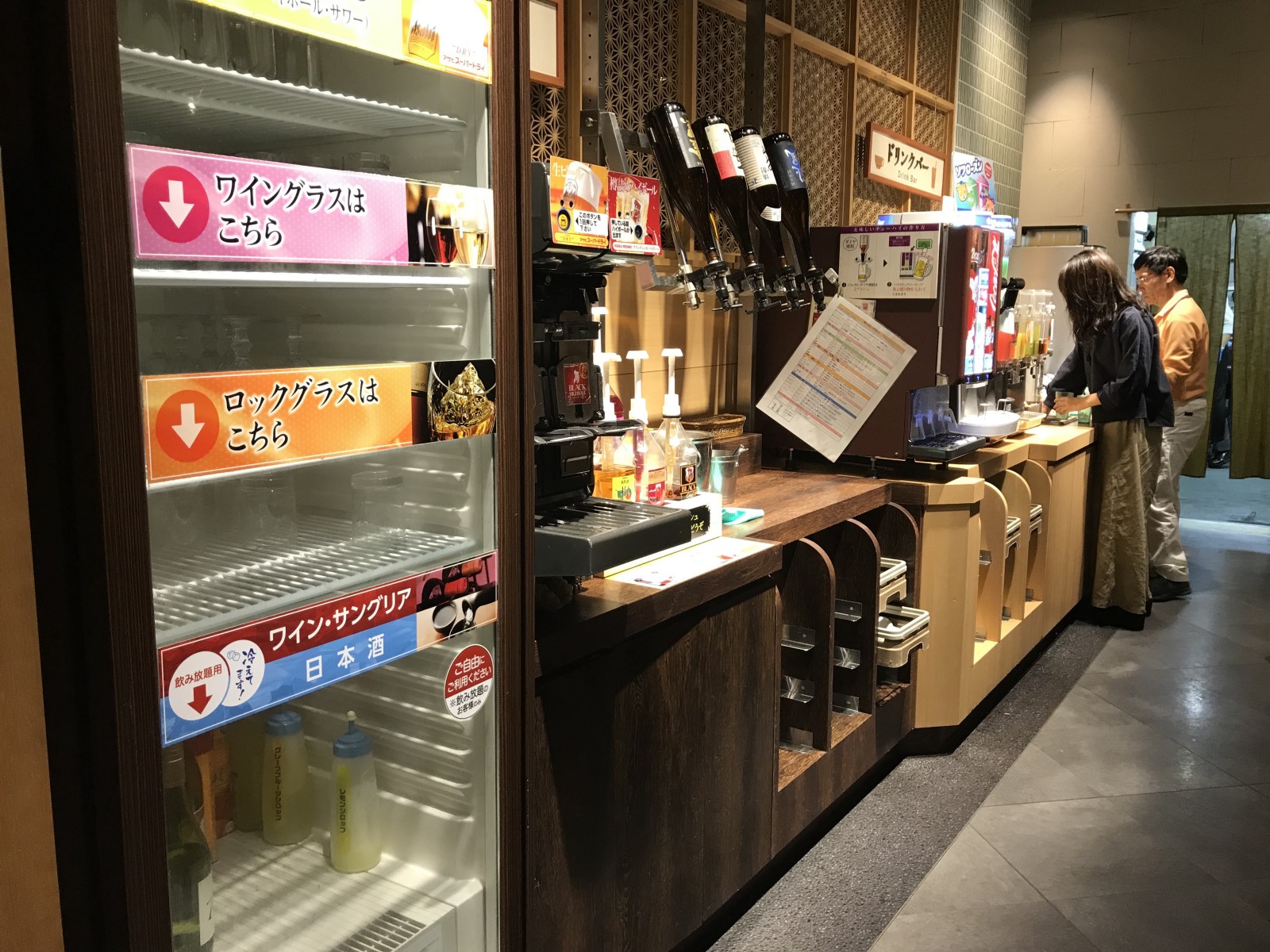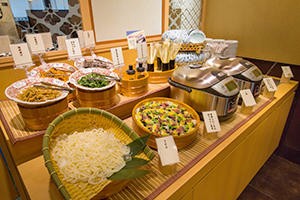 Drink bar (no alcohol):
JPY 200 + tax / person
Alcohol bar:
JPY 1,500 + tax / man
JPY 1,200 + tax / woman