Omicho Market: Kanazawa's Largest Fish Market [Review]
Freshly-caught seafood, Sushi, Sashimi await you!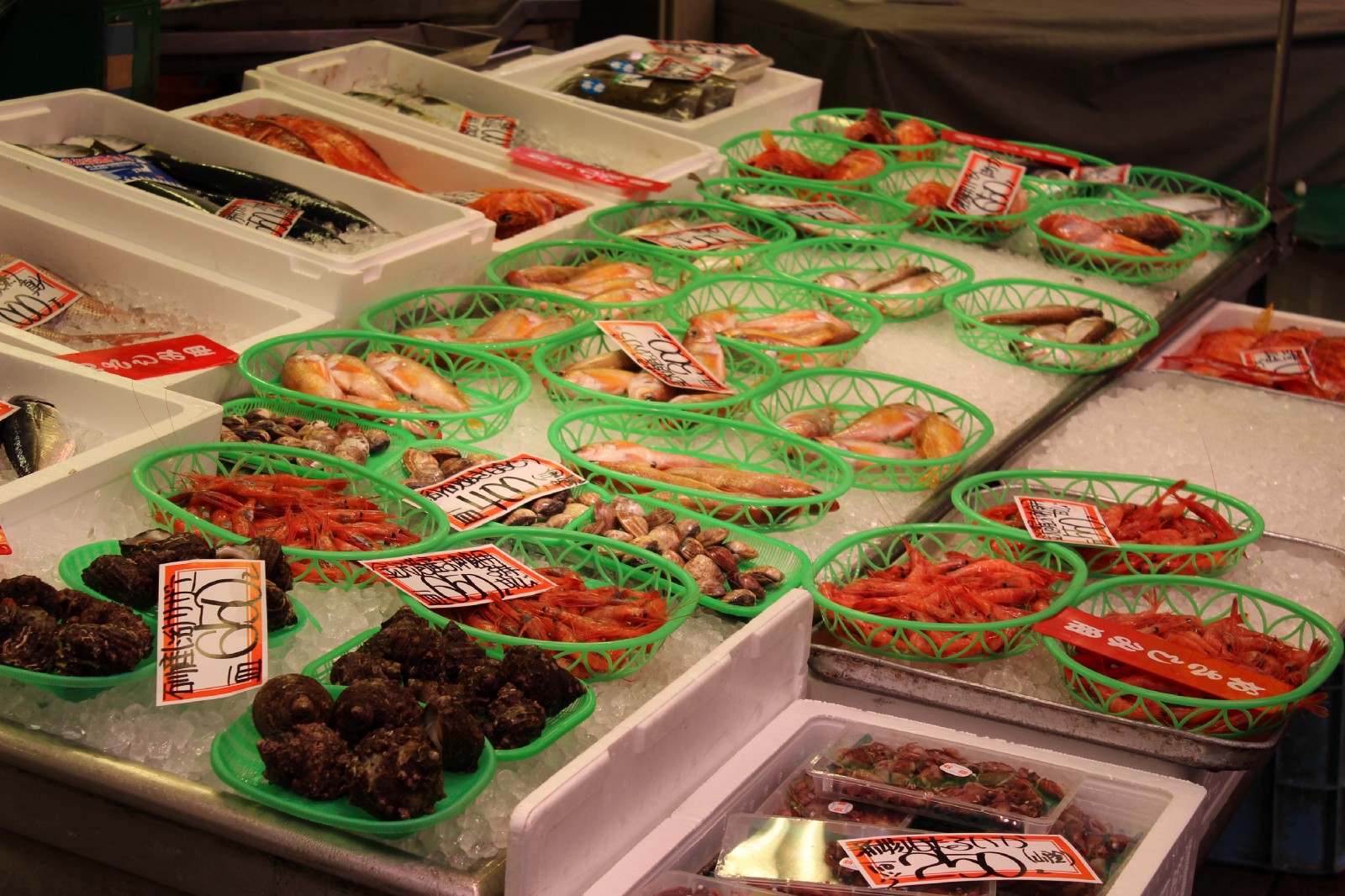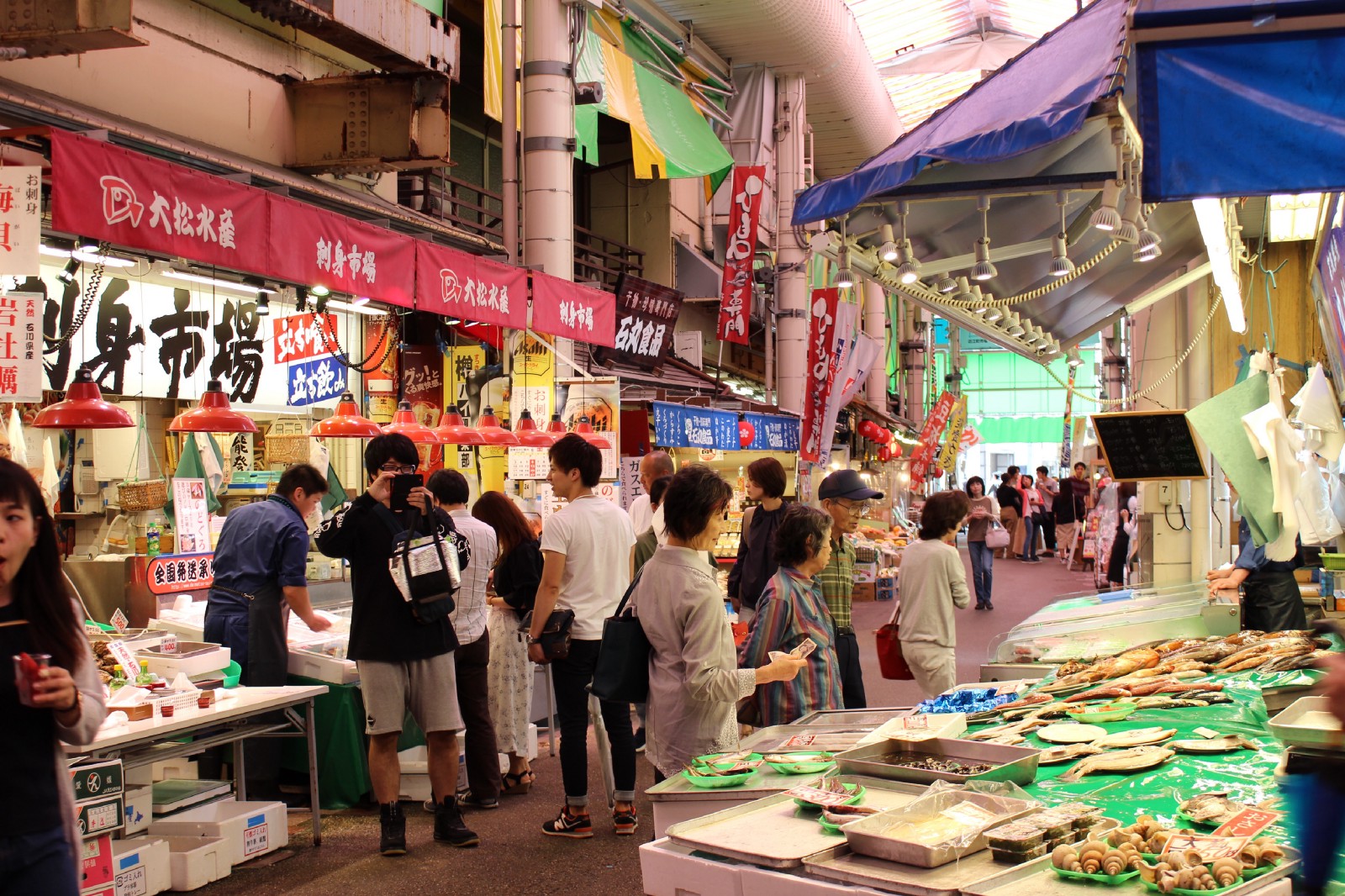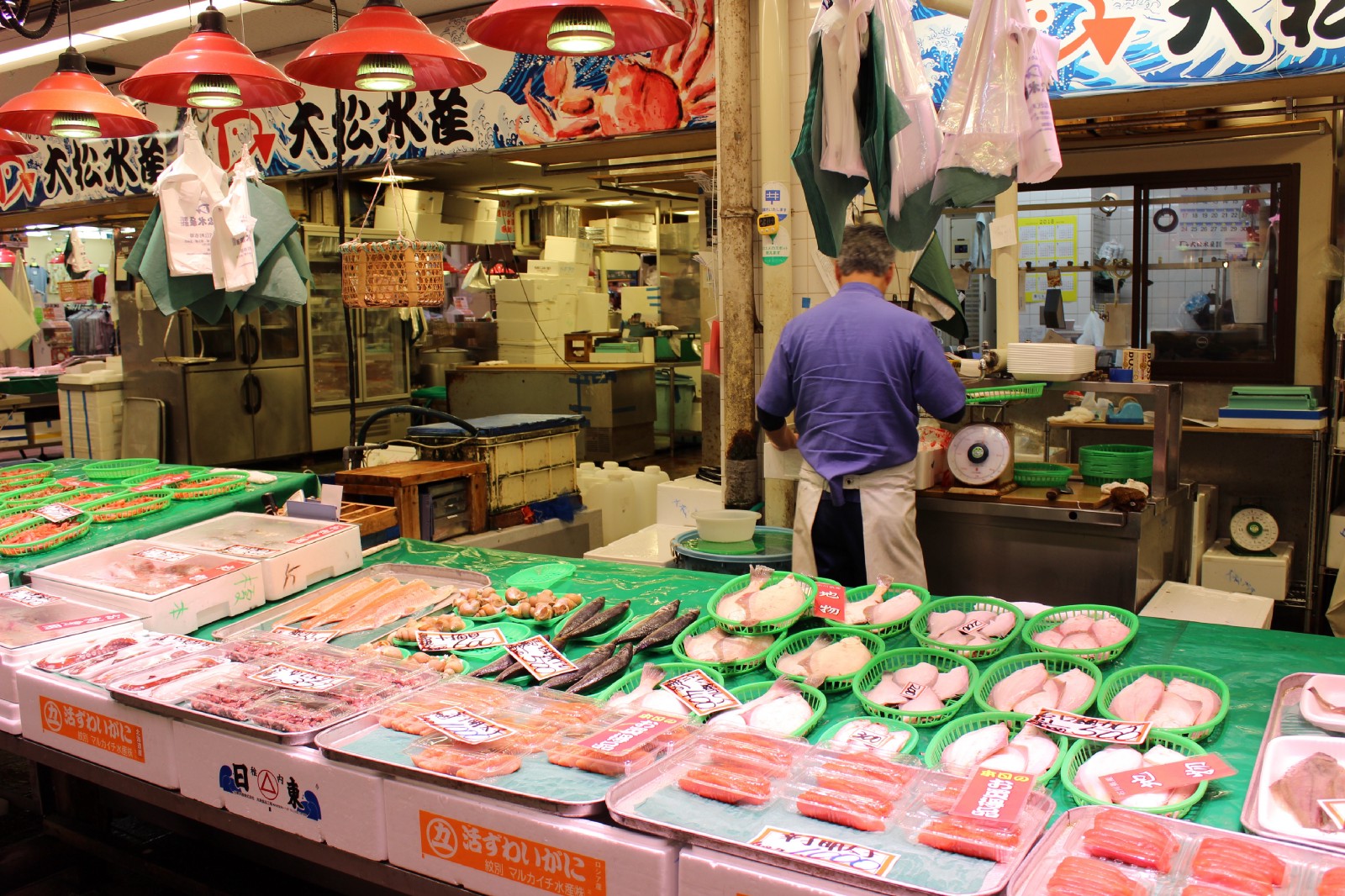 Omicho Market, the largest fish market in Kanazawa, is known as "Kanazawa's Kitchen," where all kinds of Hokuriku seafood gather to be sold. You can also eat fresh Sushi and Sashimi at very cheap price.
---
Omicho Market 近江町市場 is known as "Kanazawa's Kitchen," where all kinds of Hokuriku seafood gather to be sold. Located 15–20 mins (on foot) away from Kanazawa Station, Omicho Market attracts millions of both domestic and international visitors to Kanazawa. Whoever comes to Kanazawa will be startled at the magnificent view of the kaleidoscopic variations of seafood that unfold before your eyes.
Historically, seafood has been central to the food culture of people in the Hokuriku region. Omicho Market is the largest food market in Kanazawa since the Edo period. Even if you are not accustomed to eating fish or seafood in general, this market is worthwhile visiting so that you will figure out how seafood occupies a significant portion of Japanese food culture in the Hokuriku region.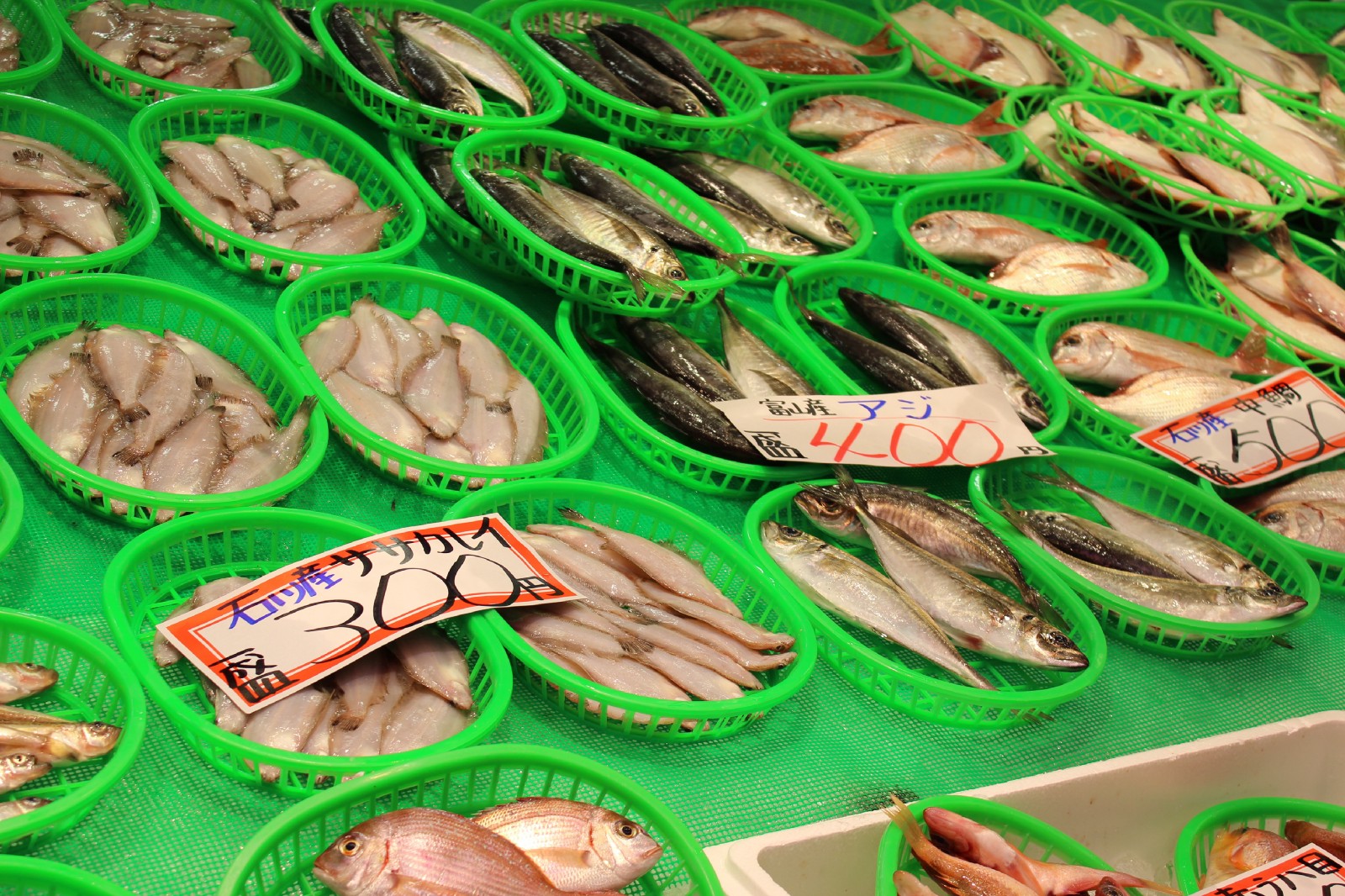 One thing that I instantly noticed when I entered into Omicho Market was the level of freshness and the pricing of all the seafood sold at every fish store. Even though I am not an expert of fish, I could tell that the fish was just caught from the nearest harbor and was kept cold enough to maintain its freshness. Also, as you can see from the picture, you can buy a plateful fish at a fire-sale price in this market.
Within the designated district of Omicho Market, there are numerous fish shops as well as other kinds of stores. Any kinds of souvenirs related to seafood, freshly-harvested vegetables, Japanese sake and even kitchen utensils are also available in this section.
In addition to the views of the lively streets with voices of fishermen, there is another reason why many travelers decide to drop by Omicho Market. This is probably why…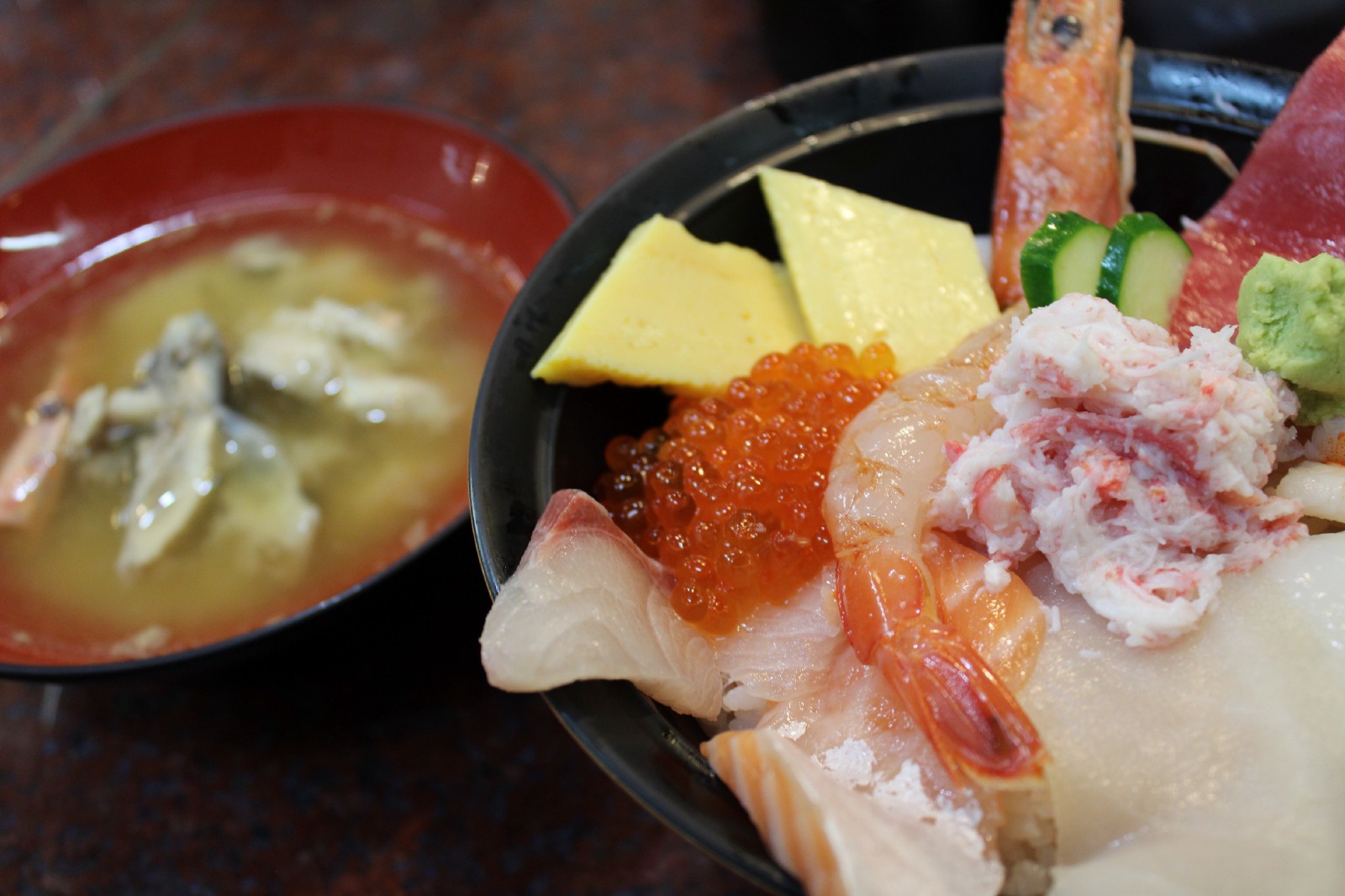 It was the best Sashimi ('raw fish cut') bowl that I have ever had! All the seafood on the rice was rich in taste and fresh as if they were just alive a few minutes ago.
Most visitors to come to Omicho Market are craving for something like this Sashimi bowl. Or maybe this…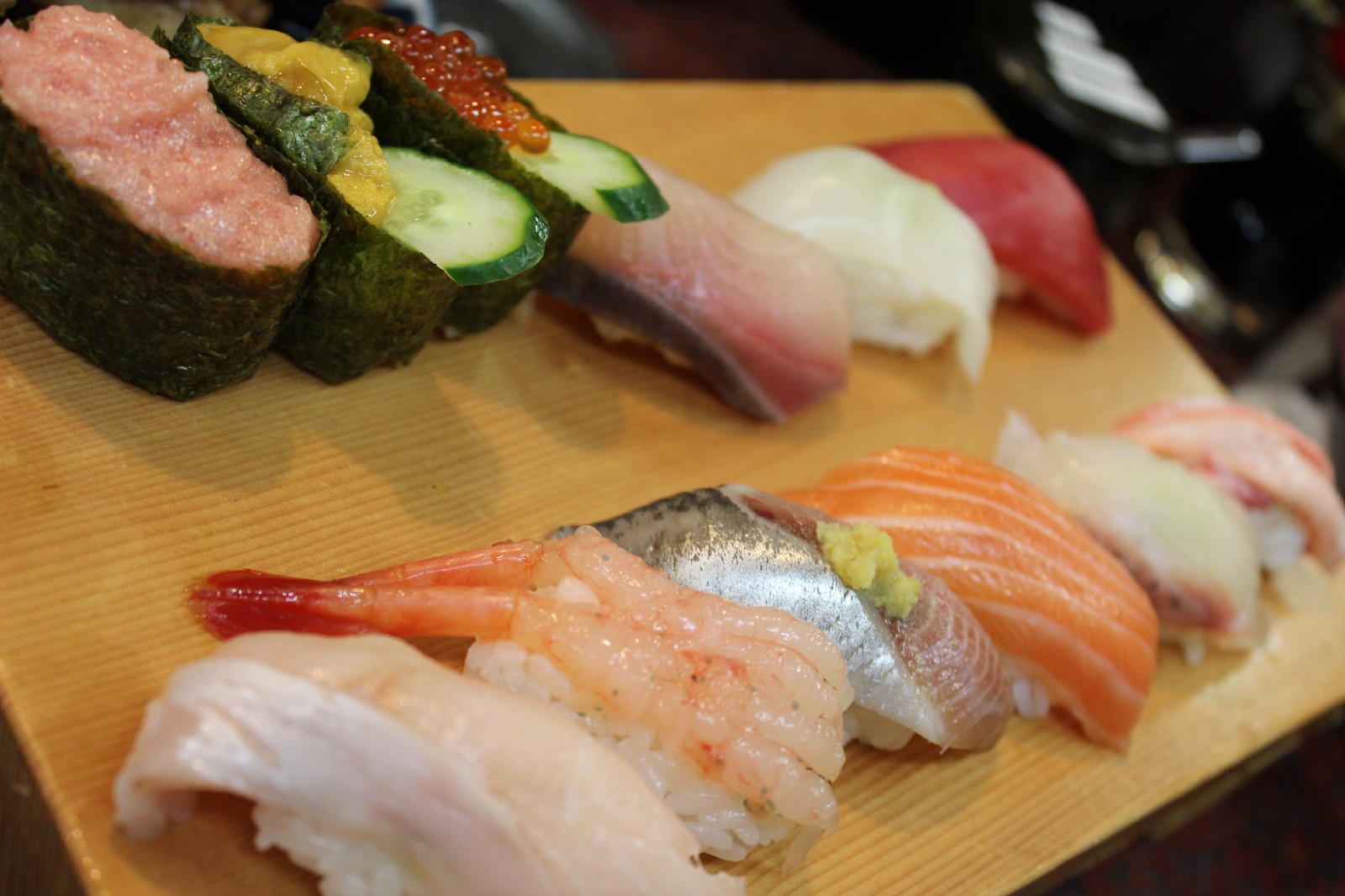 This chef's choice of Sushi assort was absolutely mind-blowing! With this assort, you can enjoy a kaleidoscopic variation of seafood. Nodoguro ('blackthroat seaperch'), the local specialty fish of Kanazawa, is also included in this assort. Ara-jiru ('fishhead miso soup') comes with the Sashimi bowl, but you can also upgrade it to a special miso soup with a few hundred extra yen. Also, please do not forget spare 200 yen so as to order an bowl of a simmered fish like this!!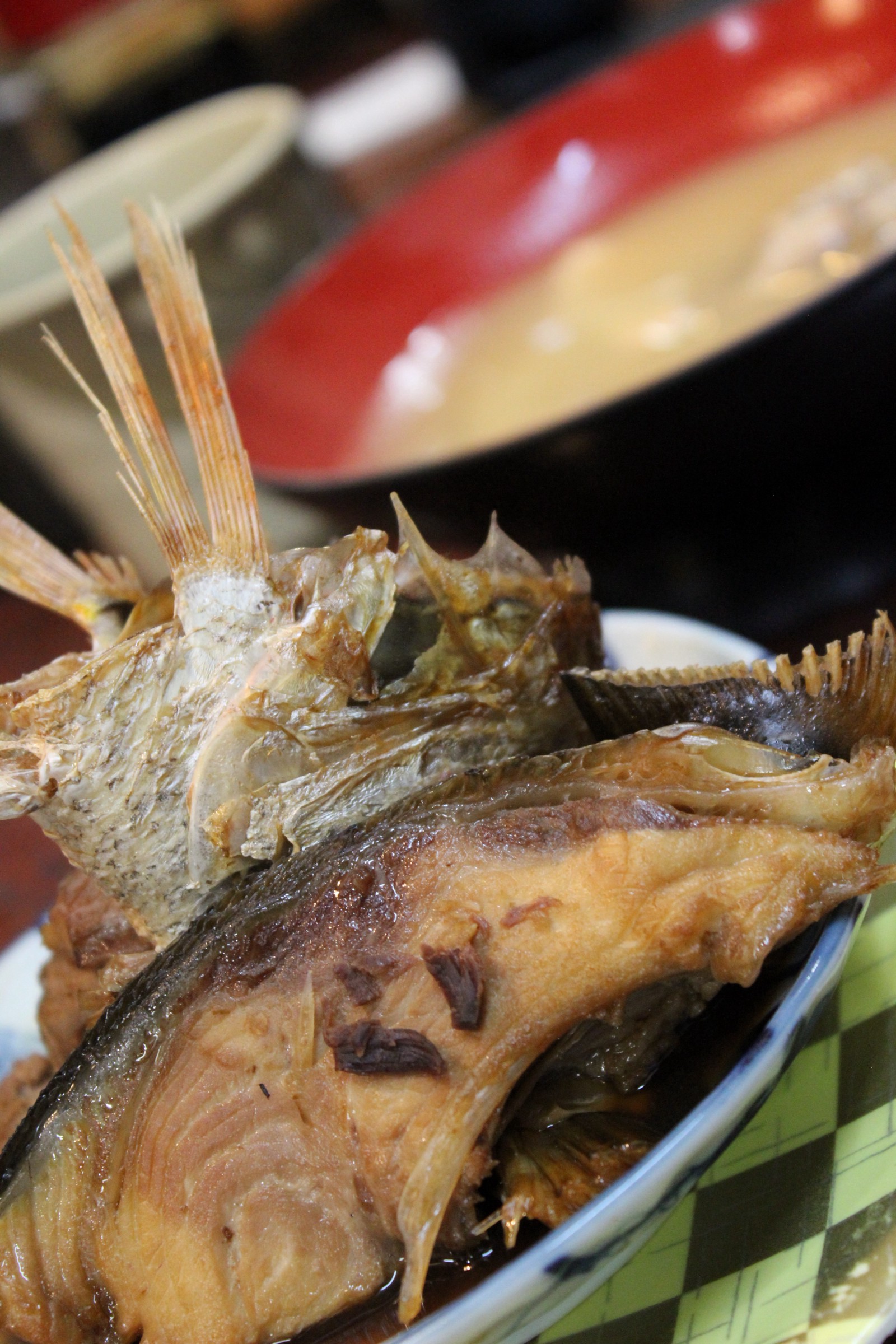 The restaurant that I had lunch at was Mawaru Omicho Ichiba Sushi (廻る近江町市場寿し 本店), the parent store of other branch restaurants also located within Omicho Market. This Sushi restaurant is a conveyor-belt style where you can pick a set of sushi from the conveyor on your own.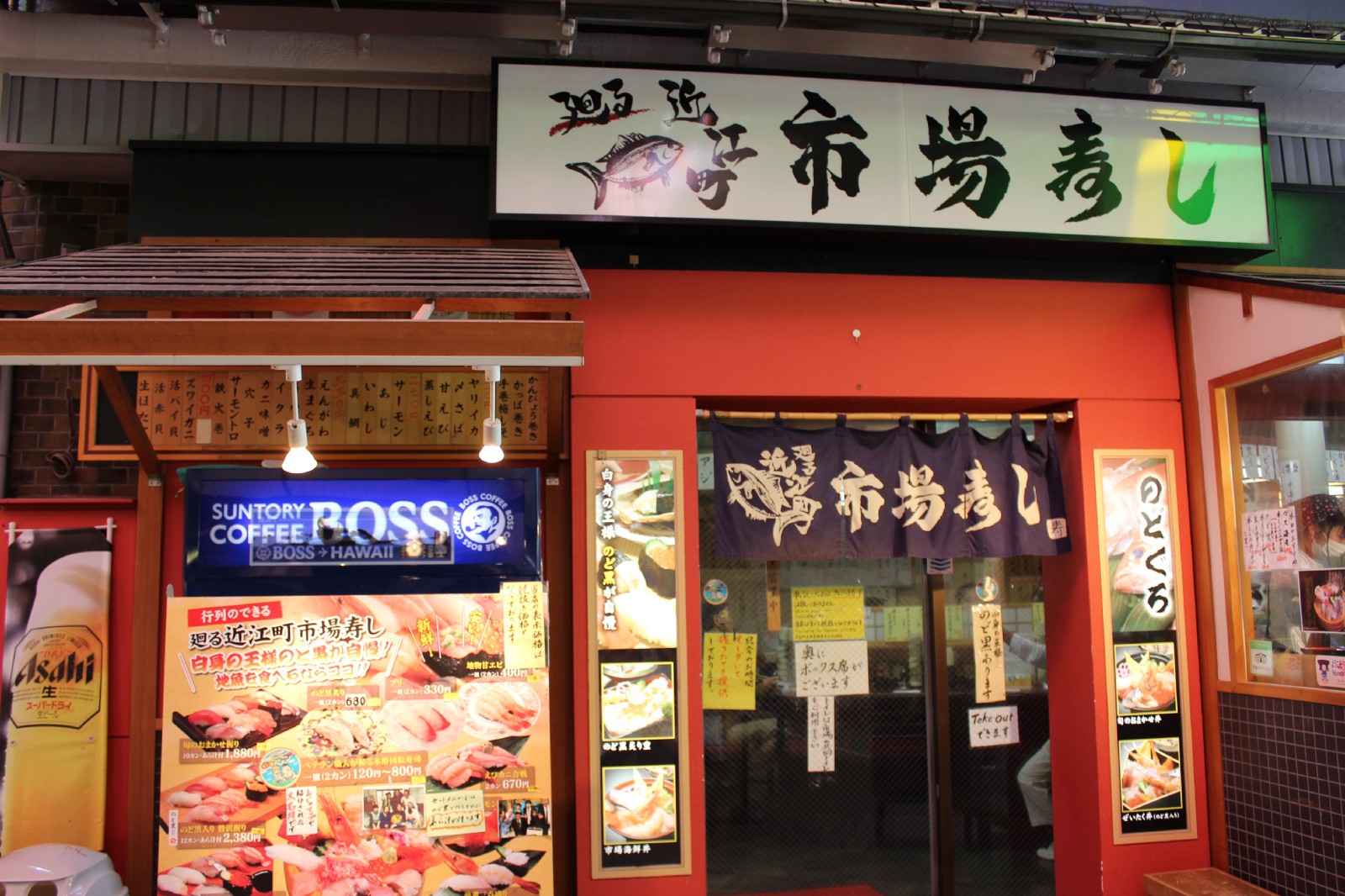 Access: Within Omicho Market
Price: 1,000~2,999 yen
Hours: 8:30–20:00
---
While slipping into a food coma after having delicious Hokuriku seafood, I decided to take a walk in the market to see if I could get anything for dinner. I bought a flatfish as well as a plate of sandfishes with less than 1,000 yen. This is exceptionally cheap from the point of view of a Tokyoite! Although the flatfish was sold with another flatfish as a set, the fisherman was kind enough to sell just one of them to me. Negotiation is the key to get what you want in Omicho Market.
This is what I cooked the flatfish in an Airbnb on that night…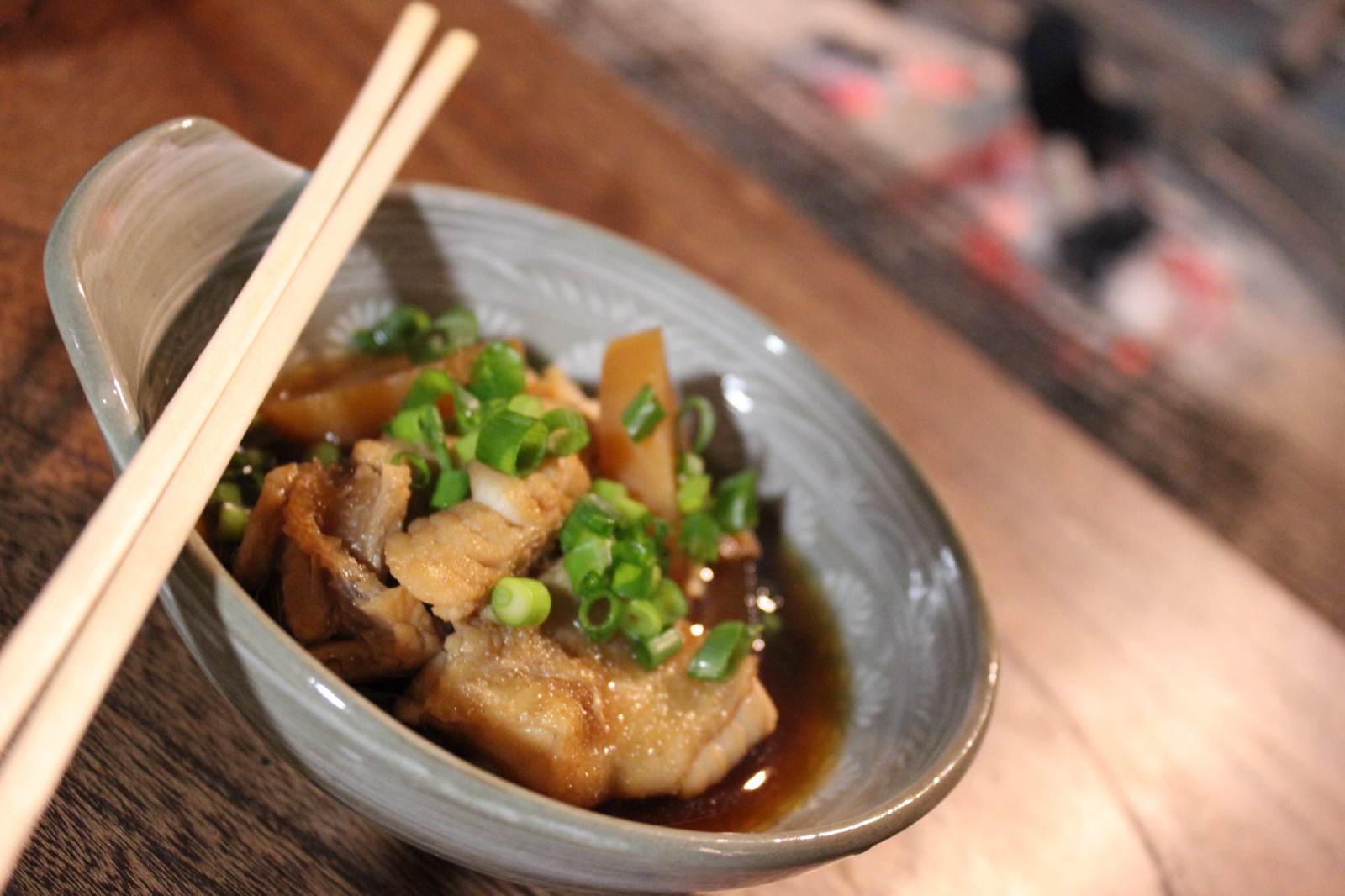 If you stay at a place where you can cook, why not try to cut fish by yourself? Cutting a flatfish was probably not the best choice for an amateur, but it turned out to be fine at the end. The Airbnb host and my friend said that it was yummy, so I was reassured and felt good to fall asleep at the end of the day…
For your information, this is how I learned how to cut fish… Check out Kimagure Cook in this article!
Also, this is the Airbnb where I stayed at with my friend and where I cooked the flatfish. Eating homemade food around the Irori fireplace was the highlight of that day. Please check this out as well!!
In sum, I would like to present Omicho Market as a must-visit place in Kanazawa whether or not you like eating seafood. The liveliness of Omicho Market is something that you will never see or experience overseas. The most fresh seafoods in Kanazawa gather in this market where you can also get it very cheap for your own dinner if you like cooking on one's trip!
---
▽Related Articles▽
▼Editor's Picks▼
---