Makeup Products: Japanese Cosmetics Ranking First Half 2017
From Foundation to BB Cream, here are best awarded Japanese makeup products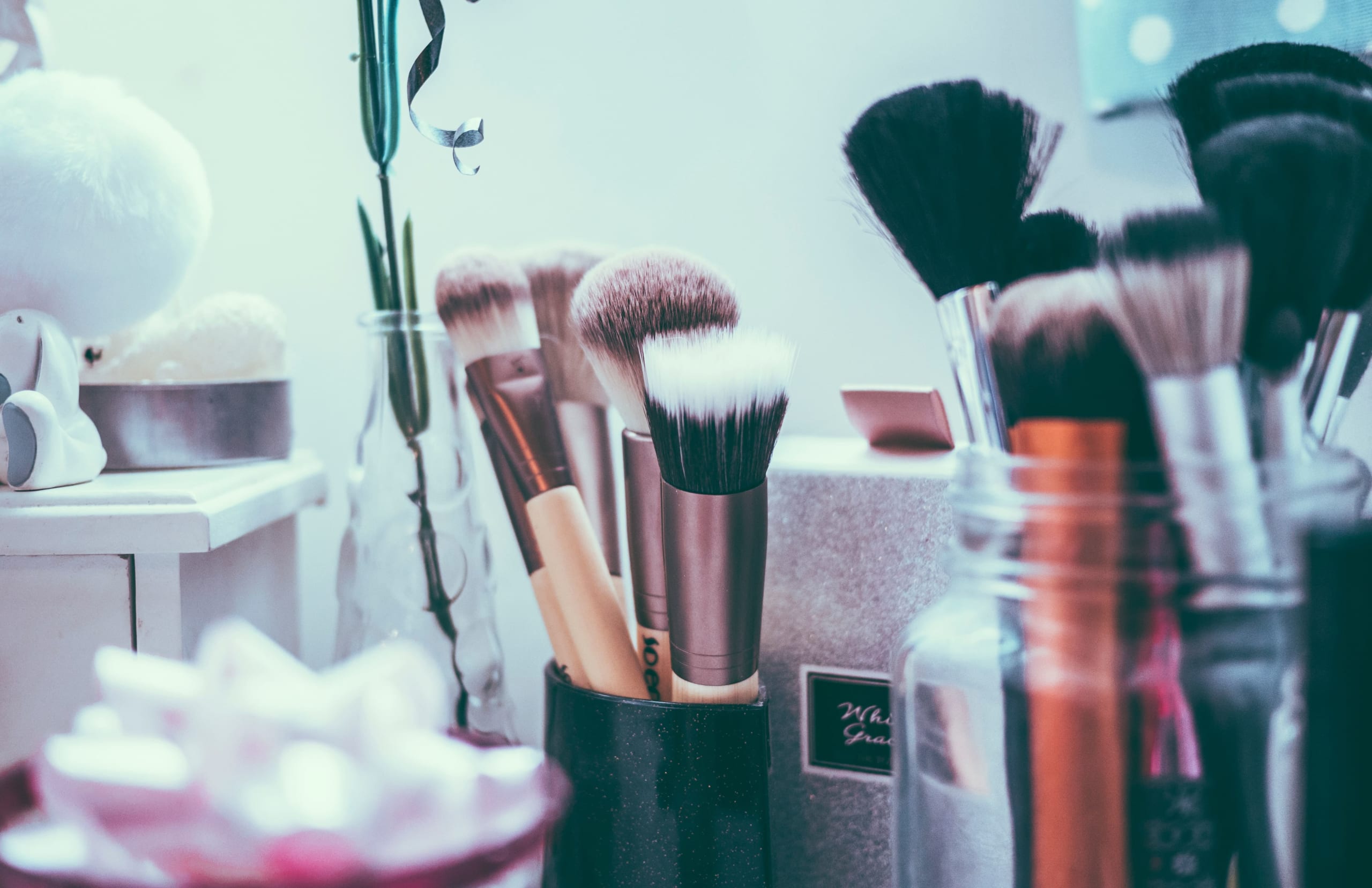 From Foundation to BB Cream, here are best awarded Japanese makeup products
Last time I recommended the award-winning Japanese Cosmetic products based on the Ranking from First Half 2017 : Skincare Essentials as link below,
It should be more important to start taking care of your skin with proper skincare routine to obtain the ideal skin condition of flawless and porcelain-like 🙂 before wearing make up.
This makes your making up process easier as a result. You'd be surprised after applying those best make-up items on your face, how a magic spell put on your face to show you like a beauty princess.
So, in this article I'd like to introduce you Japanese cosmetic ranking from the first half of 2017 : Make-Up essentials awarded by @cosme, one of Asia's largest beauty and cosmetic information and review sites. Don't miss to check these items out before going for cosme-hunting! I hope this article can be helpful to everyone who wanna make yourself more beautiful and more charming 😀
Makeup Primer

---
1st place EXCEL : Glow Luminizer UV : 1,700 yen
" This makes my skin bright and glossy! " — customer review
2nd place ESPRIQUE : CC Base Cover : 2,800 yen
3rd place LUNASOL : Smoothing Light Makeup Base : 3,500 yen
Powder Foundation

---
1st place CHANEL : Le Blance Whitening Compact Foundation Long Lasting Radiance-Thermal Comfort : 7,500 yen
" I can wear this all day long without any smudging. " — customer review
2nd place Sofina Primavista : Flawless Bare Skin Powder Foundation : 3,800 yen
3rd place ESPRIQUE : Pure Skin Pact UV : 3,800 yen
Liquid Foundation

---
1st place SHISEIDO : Synchro Skin Glow Luminizing Fluid Foundation : 5,000 yen
" Ever since I found this foundation, I've gotten into that dewy makeup finish. This is the best! " — customer review
2nd place KATE : Secret Skin Maker Zero : 1,600 yen
3rd place shu uemura : Petal Skin Fluid Foundation : 5,000 yen
Cushion Foundation

---
1st place SHISEIDO : Synchro Skin Glow Cushion Compact : 5,500 yen
" This foundation really adheres to small areas and it's very easy to touch up during the day. " — customer review
2nd place Dior : Diorskin Forever Cushion : 6,500 yen
3rd place LANCOME : Blanc Expert Cushion Compact High Coverage : 6,500 yen
Cream Foundation

---
1st place BENEFIQUE : Creamy Foundation : 6,000 yen
" I have very minimal makeup on and creamy foundation is so natural, I love it. " — customer review
2nd place MISSHA : Tension Pact Perfect Cover : 1,800 yen
Stick Foundation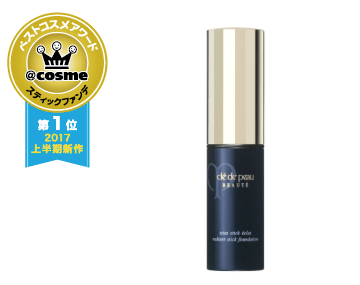 ---
1st place Cle de Peau Beaute : Radiant Stick Foundation : 8,000 yen
" This has the most tremendously sheer finish in the history of foundatio, I suppose! " — customer review
Powder

---
1st place MAQuillAGE : Dramatic Mood Veil : 3,500 yen
" This highlight is really subtle and very easy to use. The price with a case is quite reasonable. " — customer review
2nd place Dior : Diorskin Nude Air Powder Compact Color Gradation : 7,000 yen
3rd place Coffret D'or : Lucent Finishing Powder : 3,500 yen
Concealer

---
1st place NARS : Soft Matte Complete Concealer : 3,400 yen
" I have been trying many concealers to cover my freckles around eyes and mouth, and I love this! The high coverage and moisture is just perfect! " — customer review
2nd place Cezanne : Redness Correcting Concealer : 600 yen
3rd place SHISEIDO : White Lucent On Makeup Spot Correcting Serum : 4,200 yen
BB Cream

---
1st place LANCOME : UV Expert Youth-Shield BB Complete 1 : 5,800 yen
" I was worried about UV rays and this product has SPF 50 and protects the skin from external stresses. " — customer review
2nd place d program : Allerbarrier Essence BB : 3,000 yen
CC Cream

---
1st place Dior : Snow Brightening Fresh CC Cream 50 : 6,300 yen
" The color is grayish, but it changes to a skin color when placed on your skin. It has some pretty good coverage. " — customer review
2nd place Yves Saint Laurent Beaute : Top Secret CC Cream : 6,500 yen
Eye Shadow

---
1st place SUQQU : Designing Color Eyes : 6,800 yen
" Extremely beautiful colors with great texture. The pearls in the shades are exquiste and looks glossy on my eyelids. " — customer review
2nd place Canmake : Wink Glow Eyes : 500 yen
3rd place COFFRET D'OR : Beauty Aura Eyes : 3,500 yen
Eyeliner

---
1st place KATE : Super Sharp Liner EX : 1,100 yen
" This shape is not only appealing to the eye, but it's easy to draw with to keep your hands steady. " — customer review
2nd place Canmake : Lasting Liquid Eyeliner : 900 yen
3rd place Canmake : Lady Rich Liner : 550 yen
Mascara

---
1st place OPERA : My Lash Advanced : 951 yen
" It's really similar to Clinique's Lash Power Mascara!! " — customer review
2nd place BENEFIQUE : Theoty Mascara Base : 2,500 yen
3rd place Maybelline New York : Lashionista Oilicious : 1,800 yen
Eyebrows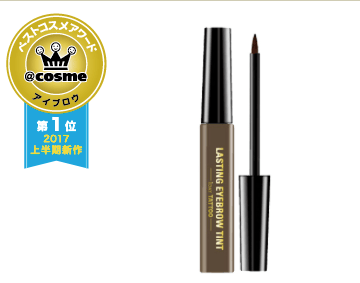 ---
1st place K-Palette : Lasting Eyebrow Tint : 1,200 yen
" The color lasted for one week so it took me less time to get ready everyday. " — customer review
Lipstick

---
1st place OPERA : Lip Tint : 1,500 yen
" It goes on really smoothly with a moisturizing glow. They're really long-lasting, and they have a lovely and sheer glow. " — customer review
2nd place Yves Saint Laurent Beaute : Volupte Tint-in-Balm : 4,300 yen
3rd place Dior : Dior Addict Lacquer Stick : 3,900 yen
Lip Gloss

---
1st place OPERA : Sheer Lip Color N : 1,200 yen
" It's a very natural pink and perfect for any kind of situation. " — customer review
2nd place KATE : Color Enamel Gloss : 45o yen
3rd place CHANEL : Rouge Coco Gloss : 3,600 yen
Cheek

---
1st place IPSA : Designing Face Color Palette : 5,800 yen
" This is palette with a cheek color, highlight, blending color and shading. This contours your face super naturally, you can see the difference. " – customer review
2nd place MAQuillAGE : Cheek Color 2,800 yen
3rd place RIMMEL : Illuminizer : 1,200 yen
Nails

---
1st place CHANEL : Le Vernis Velvet : 3,200 yen
" I think this is a pretty usable polish for any situation or style. " – customer review
2nd place NAIL HOLIC : Pastel Snow : 360 yen
---
▽ The latest cosmetics ranking in 2018▽
▽ Cosmetics ranking in mid-year 2018!▽
▼Cosmetics ranking in 2017!▼
▽ Related Articles ▽
▼ Editor's Picks ▼
---