7 Best Street Snacks in Kamakura
Walk and eat delicious local street food of Kamakura!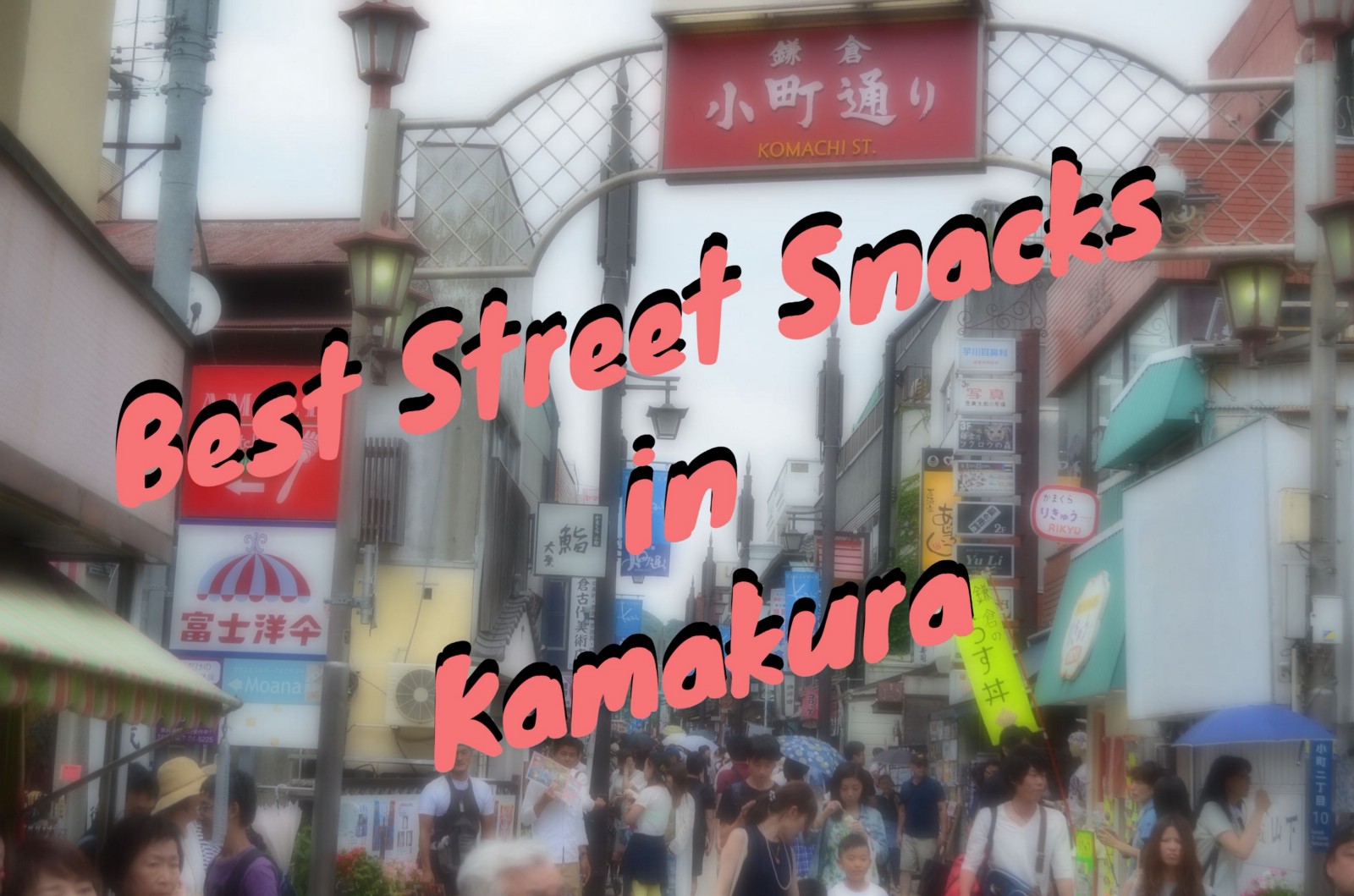 Kamakura is one of most popular side trip destinations from Tokyo, as there are numbers of tourist attractions such as historical temples, shrines and monuments. Another biggest attraction in Kamakura is a variety of local snacks sold on the street. Strolling around the charming neighbourhood with delicious handy snacks is an ideal way to spend a day in Kamakura City.
Bustling shopping streets near JR Kamakura station: Komachi Street on the east side of the station and Onari Street on the west side are two popular spots for foodies and where lots of street snacks can be spotted.
Today, I have picked 7 delicious street snacks you should definitely try when you visit Kamakura City!
1. Croquette at Torigoya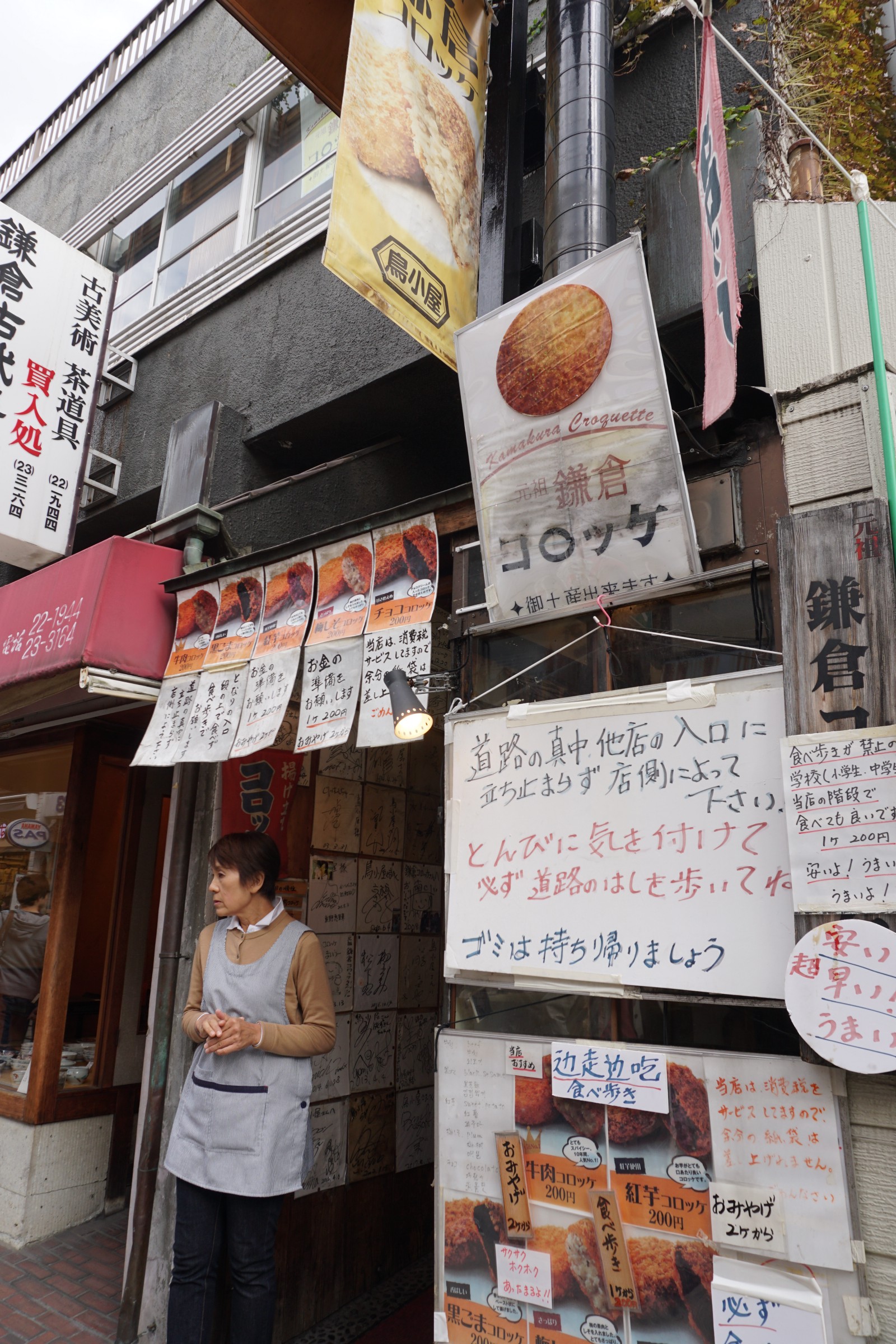 Torigoya (鳥小屋) is a long established small food stand on Komachi Street, specialized in croquettes (deep-fried breadcrumbed food roll) which are delicious and perfectly handy to walk around. Croquettes are available in 5 unique flavours: beef, purple sweet potato, black sesame, sour plum with shiso leave, chocolate.
Price: 200 yen
Hours:11:00~23:00 (Closed on Thursday)
2. Soft Ice Cream at Imoyoshi Yakata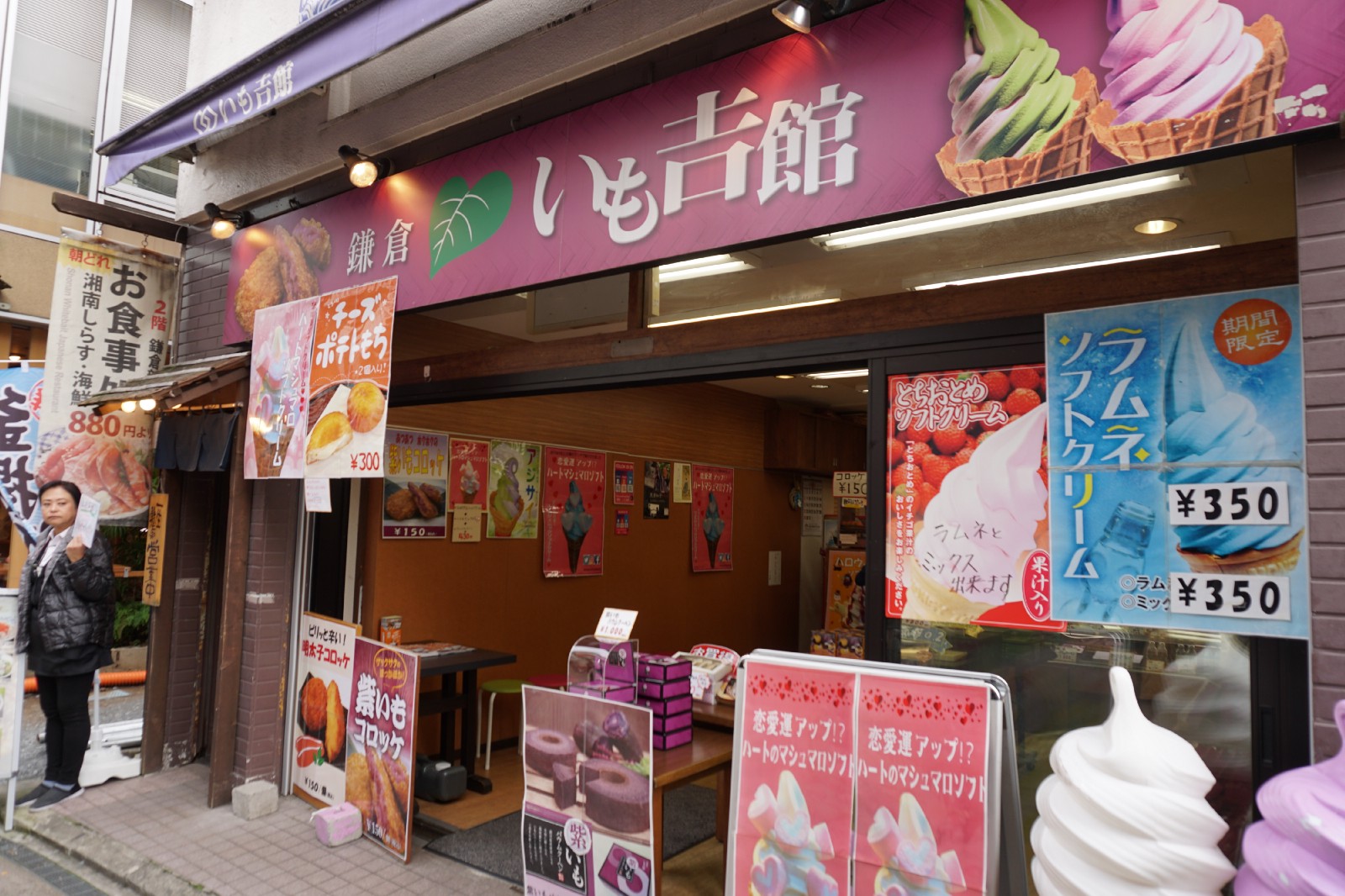 The Imoyoshi Yakata (いも吉館) 's colourful soft ice cream has been one of most popular desserts among Instagrammers lately. Especially the ice cream topped with fluffy heart-shaped marshmallows are girls' favourite! Besides, various purple sweet potato sweets and snacks are sold at the store.
Price: Soft Ice Cream 350 yen (8 flavours)/ Heart Marshmallow Ice Cream 430 yen
Hours: 9:00~18:00
3. Inari Sushi at Hannari Inari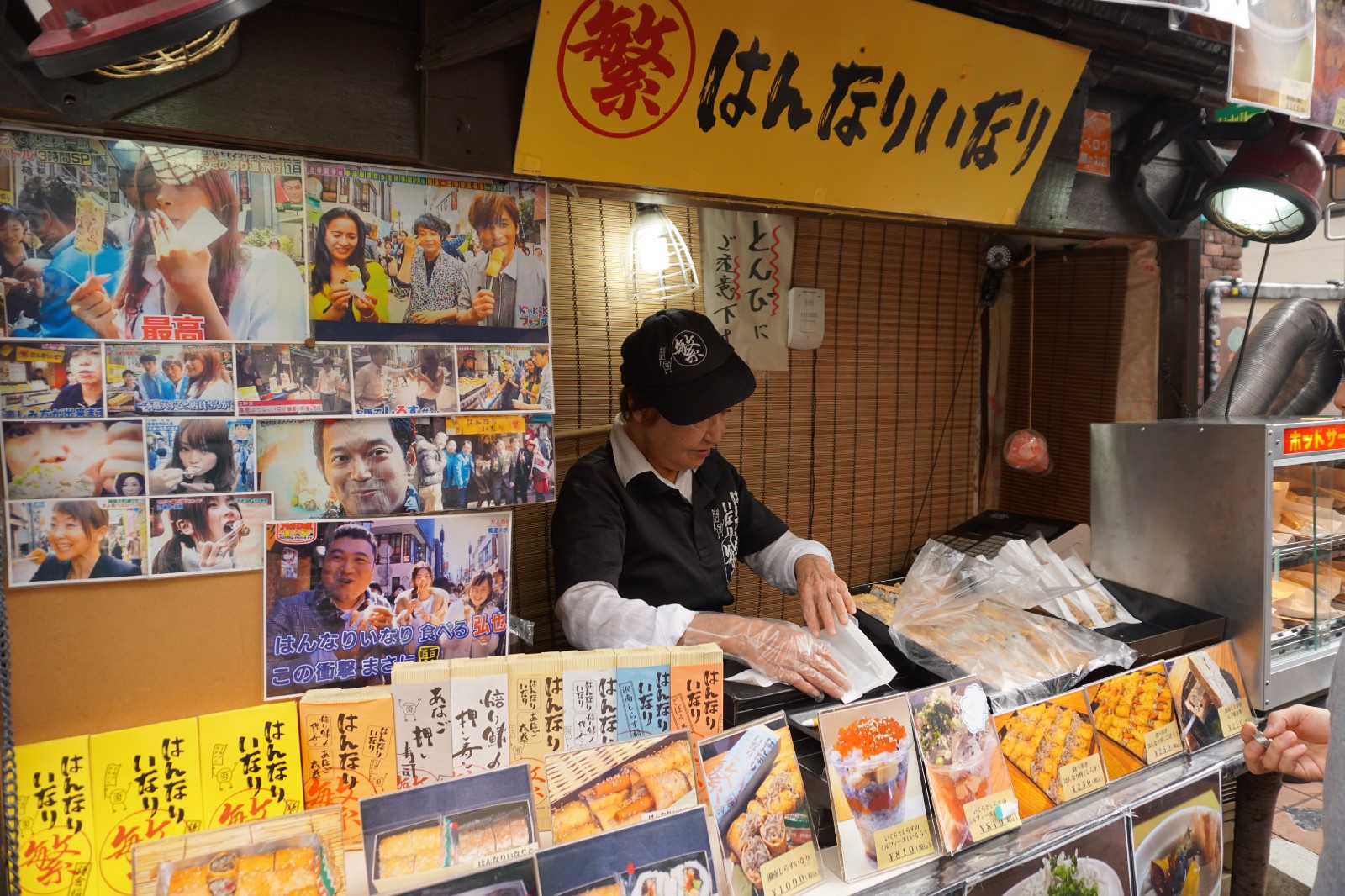 Hannari Inari (はんなりいなり) is a Japanese restaurant serving mainly Sushi dishes made with local seafood ingredients such as whitebait. They both have a dining and food vendor at Komachi Street. At the vendot, handy Sushi snacks are sold and the best selling item is Inari Sushi which comes with Aburaage (deep-fried Tofu slice) filled with vinegared rice and the generous amount of whitebait. Also the Omelette with whitebait in a stick is a popular snack as it's very handy to carry!
Price: Inari Sushi 250 yen /Omelette in a stick 250 yen
Hours: 10:00~17:00
4. Dango Stick at Wasabo Kamakura Sakura no Yumemiya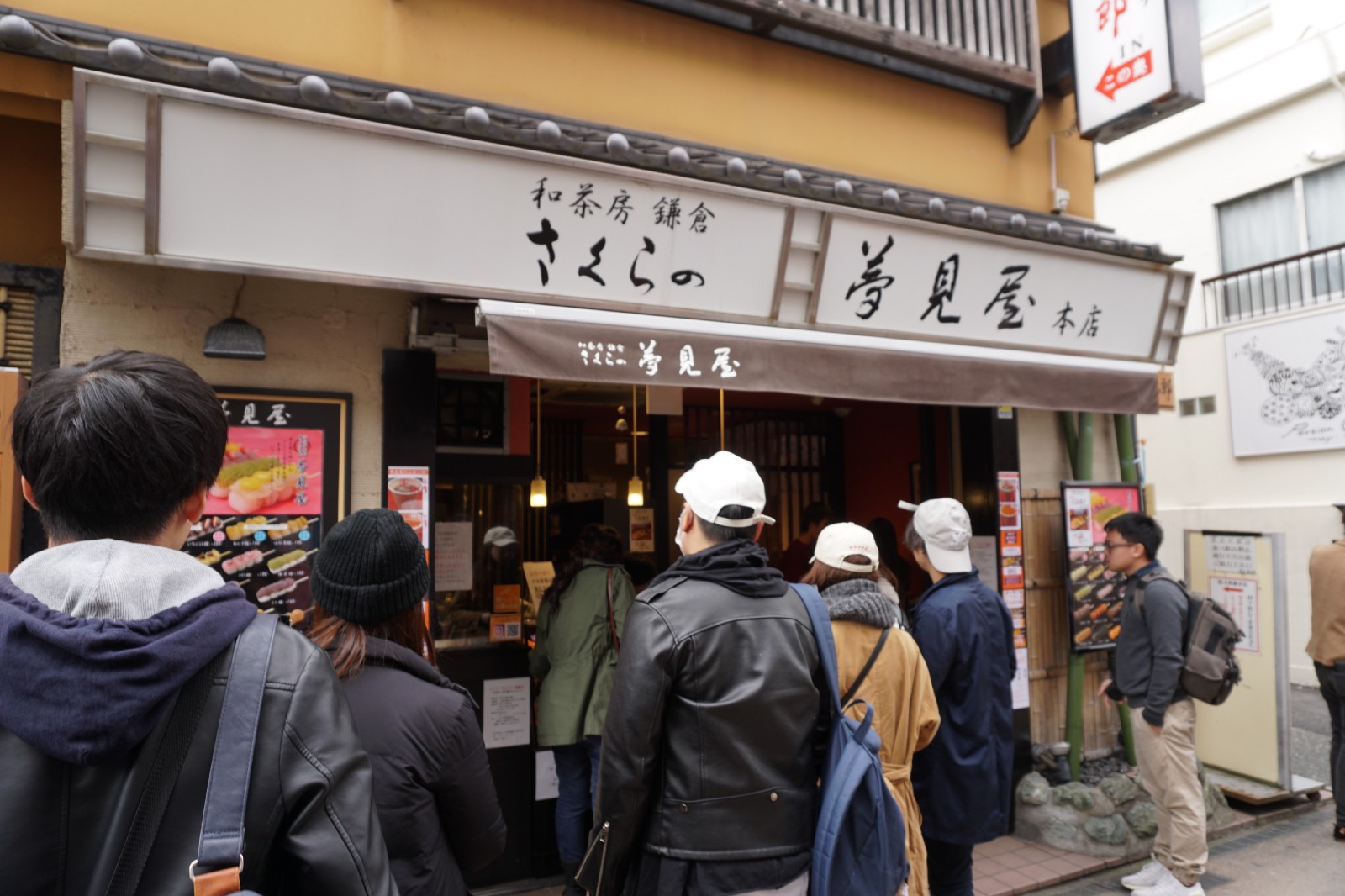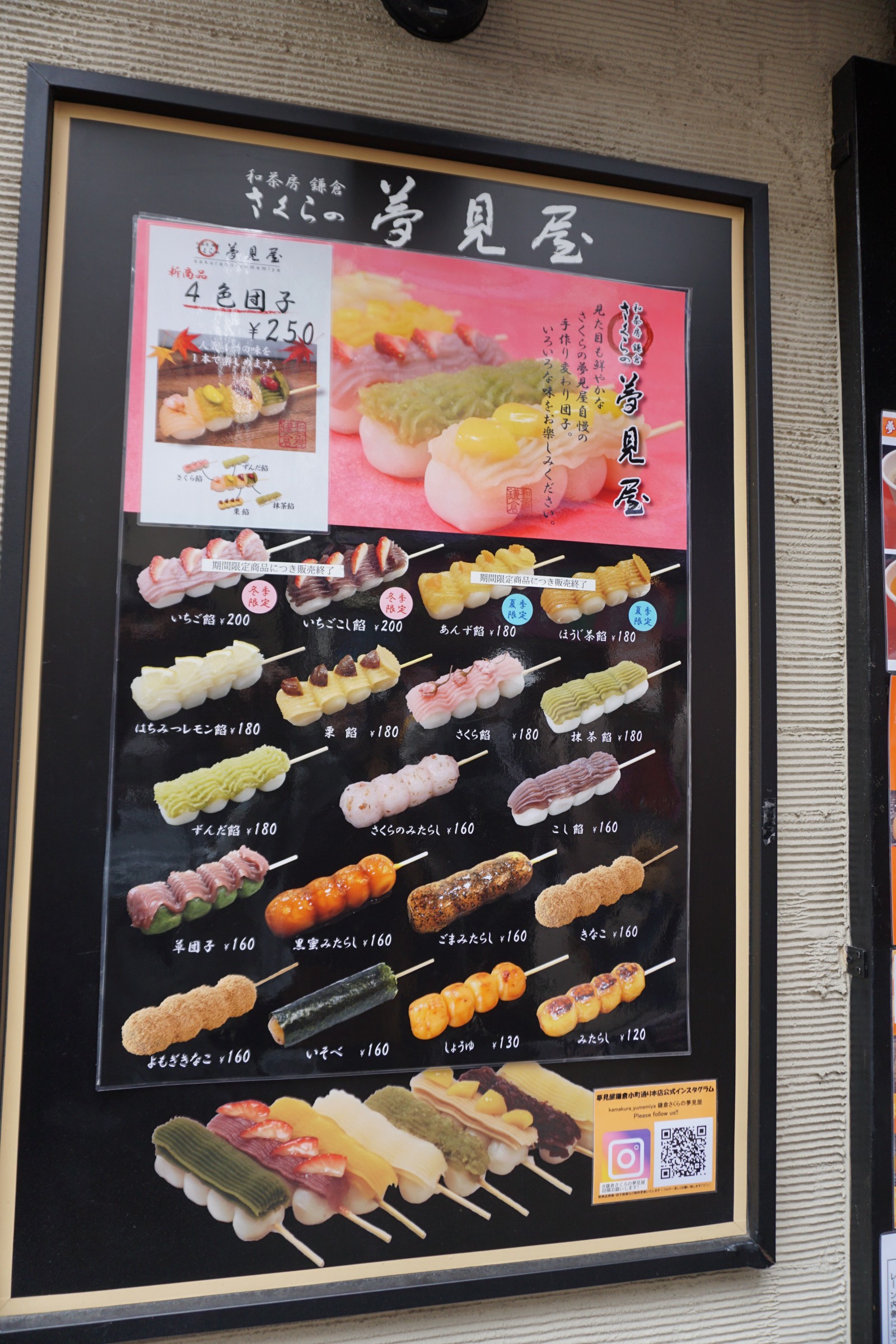 Wasabo Kamakura Sakura no Yumemiya (和茶房 鎌倉さくらの夢見屋) is one of busiest sweets shops on Komachi Street, specialized in Dango (soft mochi in sticks). The various types of Dango are sold from simple ones with sweet red bean paste to ones with unique flavours.
Price: 120 yen~
Hours: 10:00~17:30
5. Fishcakes at Asahina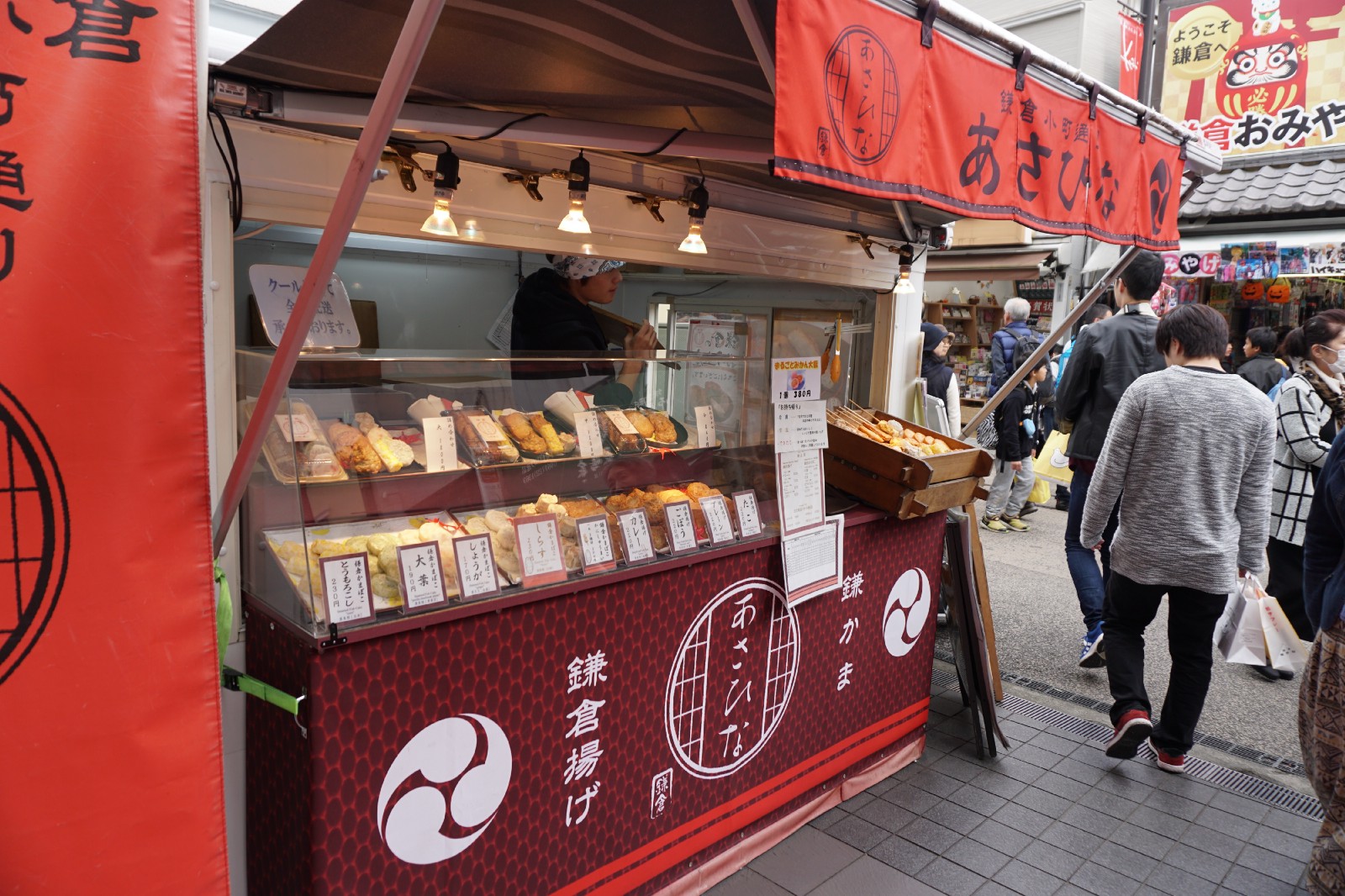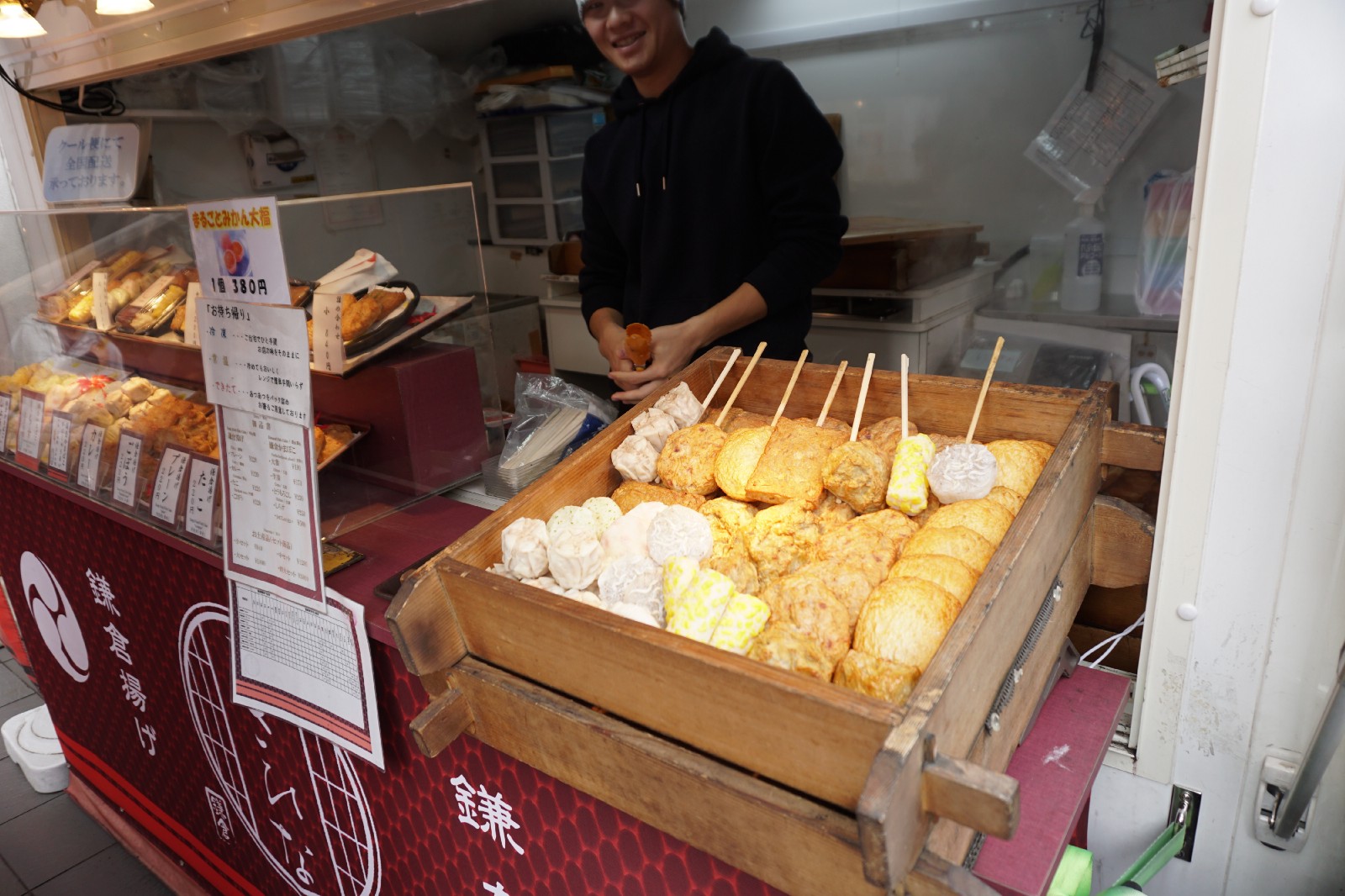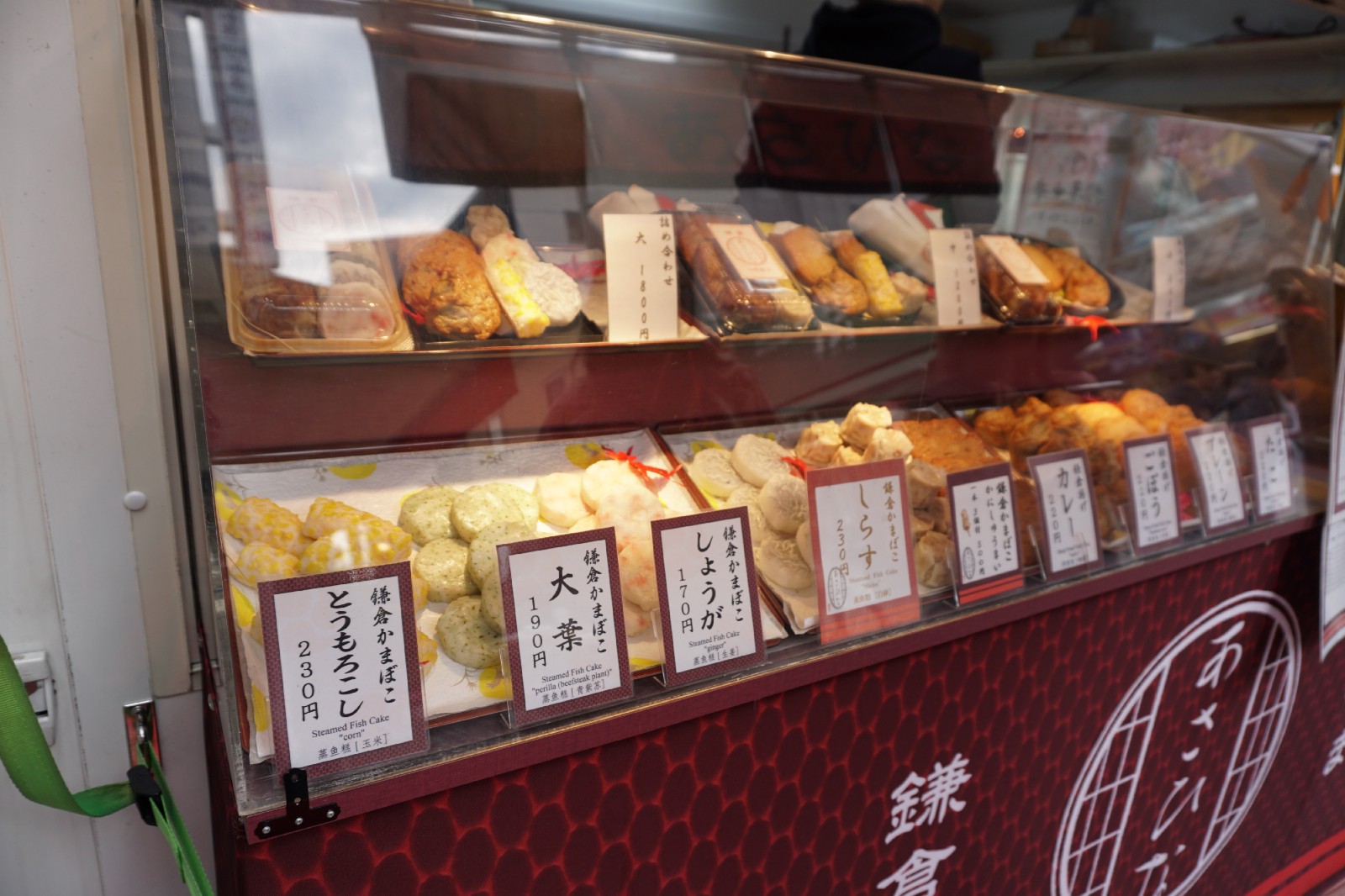 Asahina (あさひな) is a food vendor on Komachi Street, specialized in Japanese style fishcakes made in a various flavours with local ingredients such as seafood and vegetales. Fishcakes are either fried and steamed and freshly made at the store.
Price: 170 yen~
Hours: 9:30~19:00
6. Matcha Gelato at Kamakura Chacha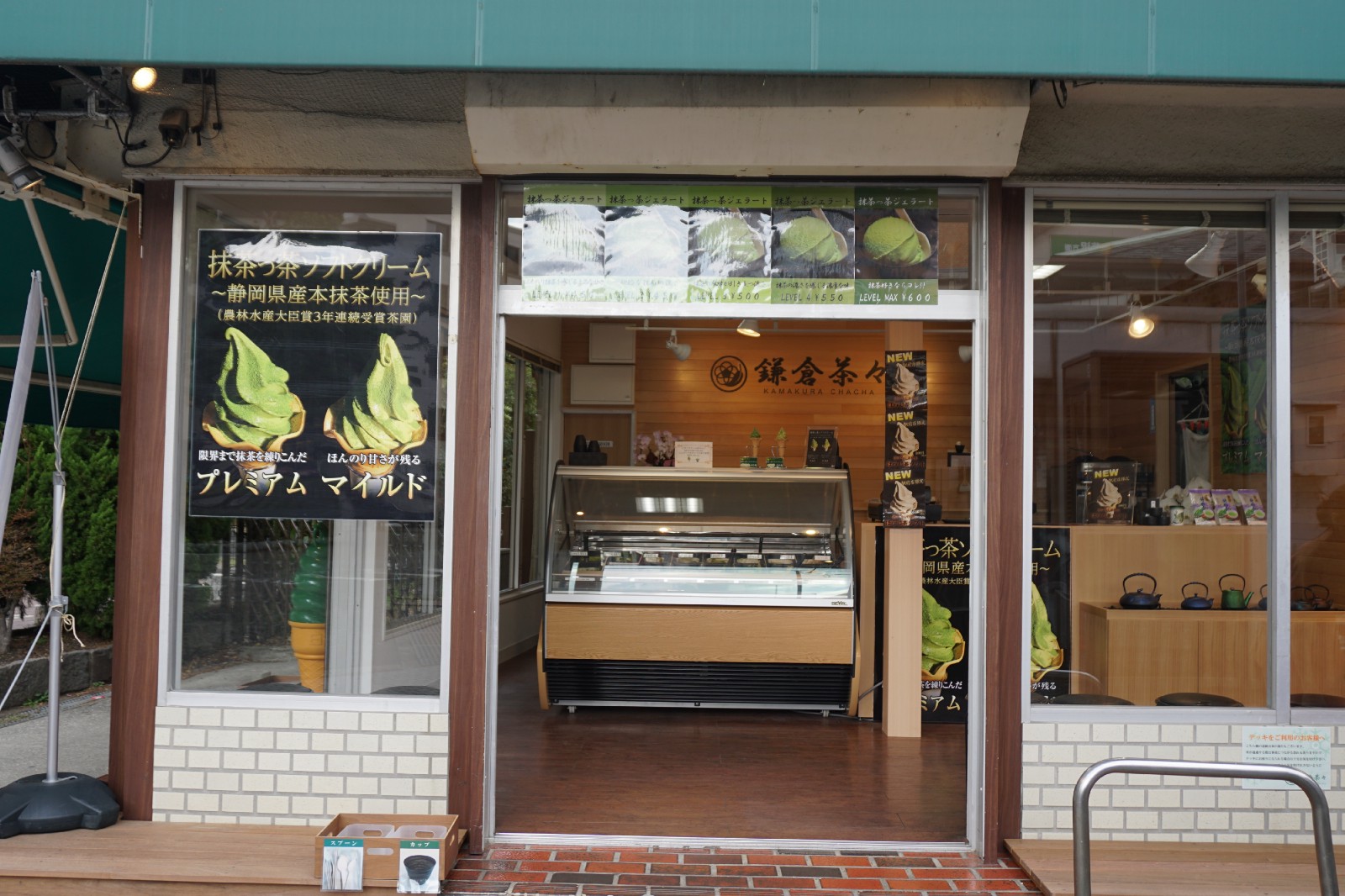 Kamakura Chacha (鎌倉茶々) is a gelateria specialized in Matcha (green tea) flavours. Their gelato is made from finest green tea leaves from Shizuoka Prefecture, and what is unique about the shop is that the richness of Matcha flavour can be chosen from level 1 to 5. If you love Matcha, I'd highly recommend you to go for the level max which has deep and rich flavours of green tea. Along with Gelato, soft ice cream is served in 2 richness, too! Currently stores are located in Kamakura, one on Komachi Street and other in front of Kamakura Station west Exit.
Price: Gelato 450 yen~/Soft Ice Cream 500 yen~
Komachi Street Store
Map: https://goo.gl/cV7EGB
Kamakura Station West Exit Store
Map: https://goo.gl/vMCWa2
Hours: 10:00~18:00
7. Crepes at Kokuriko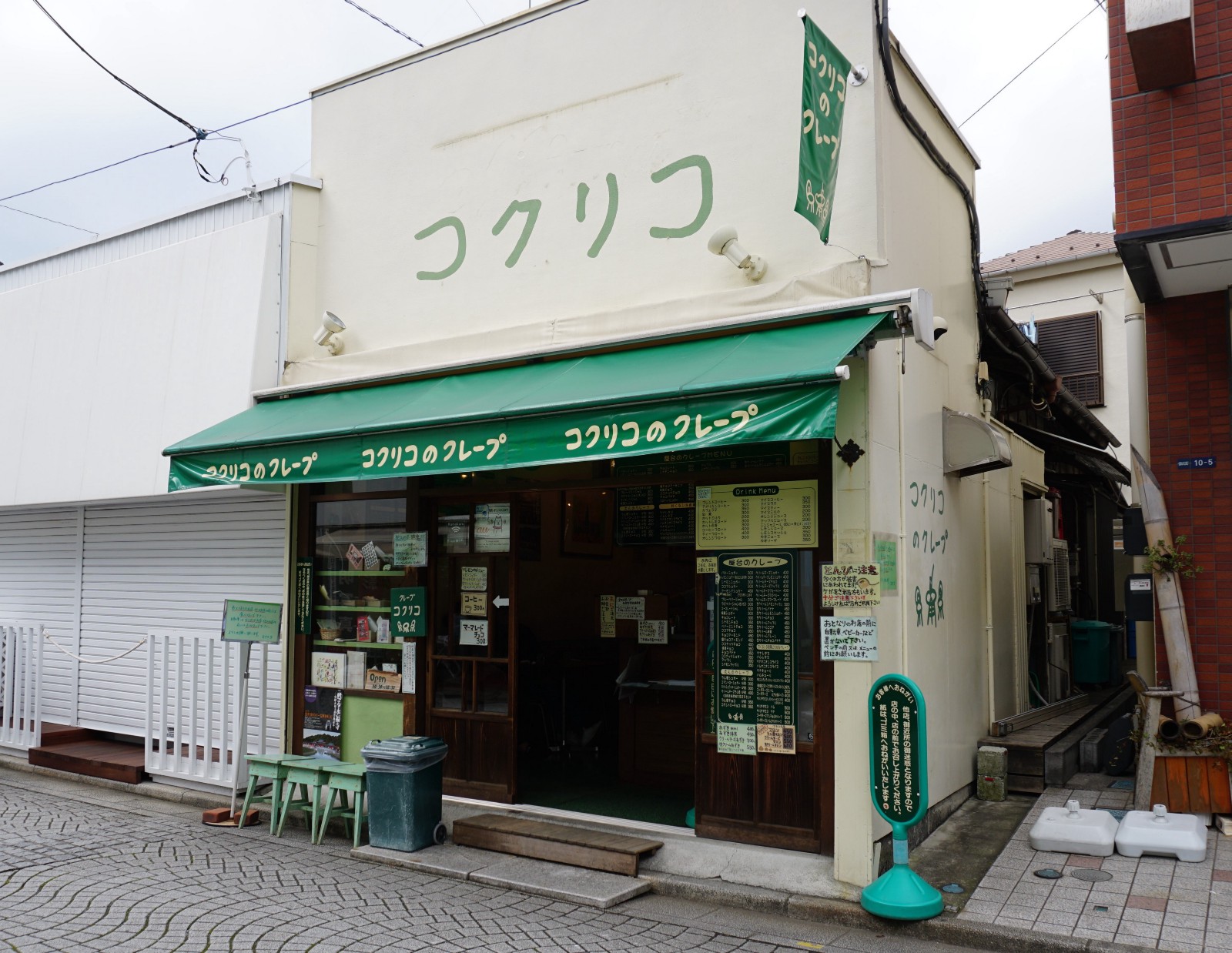 Kokuriko (コクリコ) is a long established crape shop beloved by locals and tourists for over 40 years. Their crispy and delicious crapes are most well known street snack in town. Over 40 kinds of freshly made crapes are served from sweets to savory toppings. The most popular topping is Lemon Sugar which comes with butter, sugar and freshly squeezed lemon. Their first branch on Komachi Street has closed down in 2017 since the building become too old, but it's due to re-open in 2018. Although, their second branch in Onari Street operates as regular.
Price: 300 yen~
Onari Street Store
Map: https://goo.gl/avUQTf
Hours: 10:30~18:30 (Closed on Monday)
Did you enjoy the list? Which street snack would you like to try most?? For more travel idea in Kamakura City including tourist attractions and shopping souvenirs, please check out articles listed below!
▽ Related Articles ▽
▼ Editor's Picks ▼

---