5 Best Starbucks Drinks in Japan
5 Best Starbucks Japan's Seasonal Drinks from Sakura Blossom to Christmas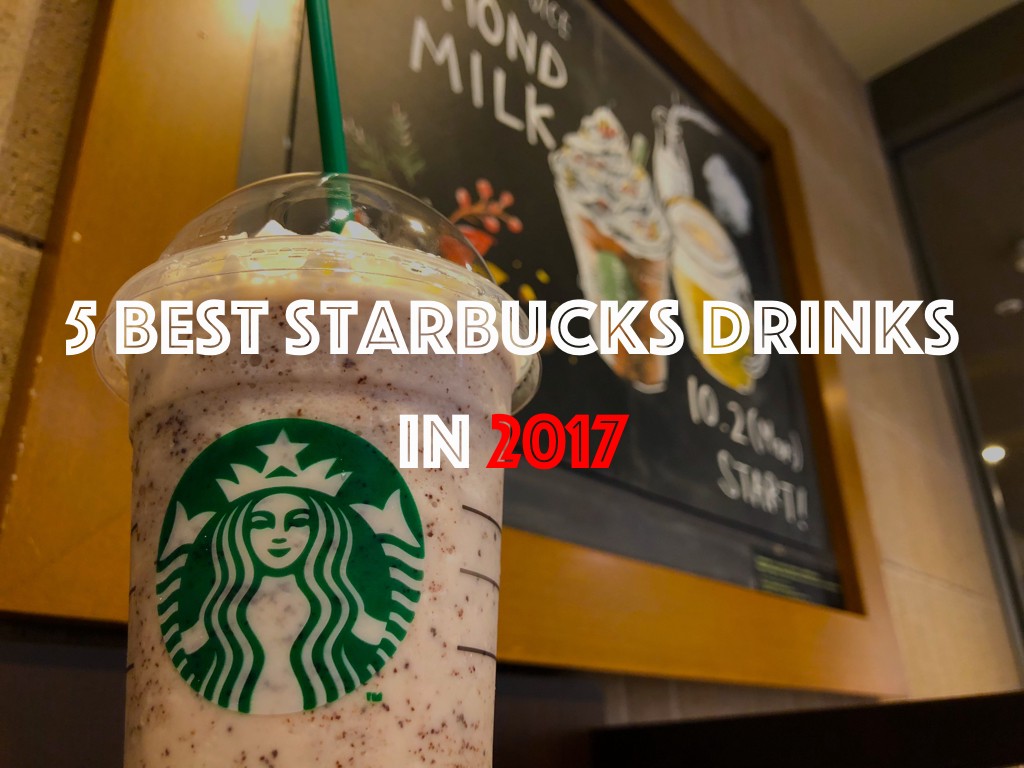 With only a week left in the year 2017. One of the most popular cafes Starbucks has released seasonal products such as food, drinks as well as mugs and tumblers in Japan during all seasons this year.
I'd like to introduce the best Starbucks drink in 2017 before welcoming the new year.
Starbucks never bore fans all over the world with seasonal drinks including drip coffee, latte and Frappuccino.
Most notably, their specialty product Frappuccino has attracted us with brand-new and familiar lineups.
Starbucks in Japan has also had the limited drinks sold only in the country such as Sakura drinks in spring.
Here are 5 best seasonal Starbucks drinks in 2017 excluding ones on the regular menu.
Let's do the "countdown" before the new year's one!!
5. Matcha White Marble Frappuccino
Starbucks Japan is releasing various "Holiday Season" drinks for Christmas, and one of them Matcha White Marble Frappuccino has just been on sale.
The Frappuccino includes sweet white chocolate with Matcha flavor, which is different from the regular Matcha Cream Frappuccino. The brand new drink tastes richer and sweeter than that.
Why not try it if you have the chance to visit Starbucks Japan before Christmas!!
Price: JPY540 (Tall size)
Season: 12/6–12/25
4. Gingerbread Latte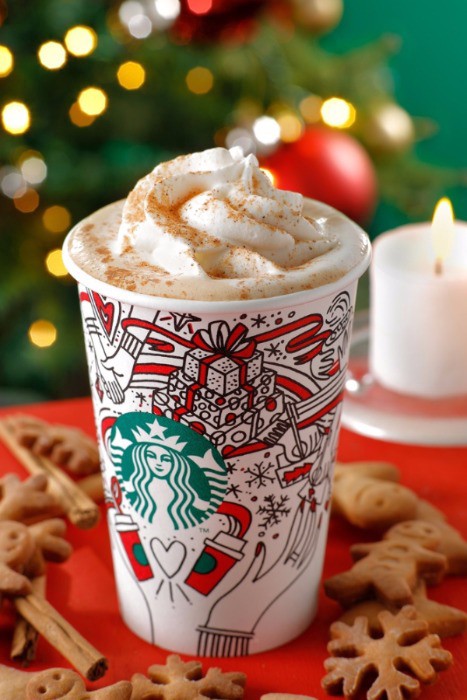 Starbucks has offered the staple of winter Gingerbread Latte this year, too.
Gingerbread Latte's made based on the flavor of a gingerbread cooked in North America before Christmas.
The ginger flavor matches sweet of milk with an accent of topped spice.
I recommend the drink with the hot latte style rather than Frappuccino in cold days.
Price: JPY460 (Tall size)
Season: 1 November to 25 December
3. Americal Cherry Pie Frappuccino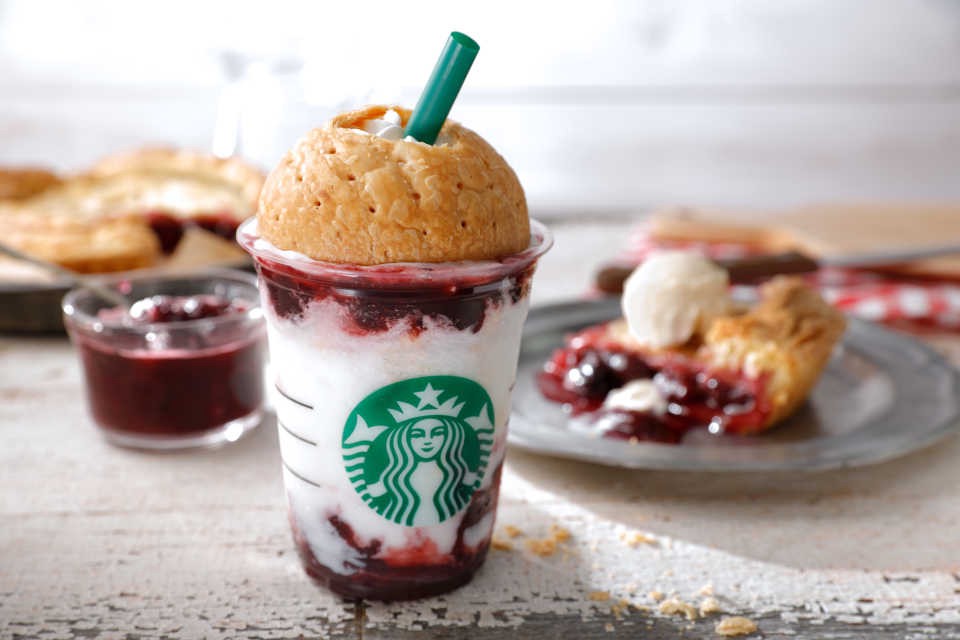 Americal Cherry Pie Frappuccino released in this late spring was innovative enough to surprise us since it was covered by domed pie.
Break the crispy pie with a straw and taste the soaked pie in vanilla cream.
You may not have experienced the miracle taste with the fusion of roasted pie, sweet vanilla cream and sour American cherry's flesh.
As far as I'm concerned, Americal Cherry Pie Frappuccino should be offered in 2018.
Price: JPY640 (Tall size)
Season: 13 April to 16 May
2. Classic Tea Cream Frappuccino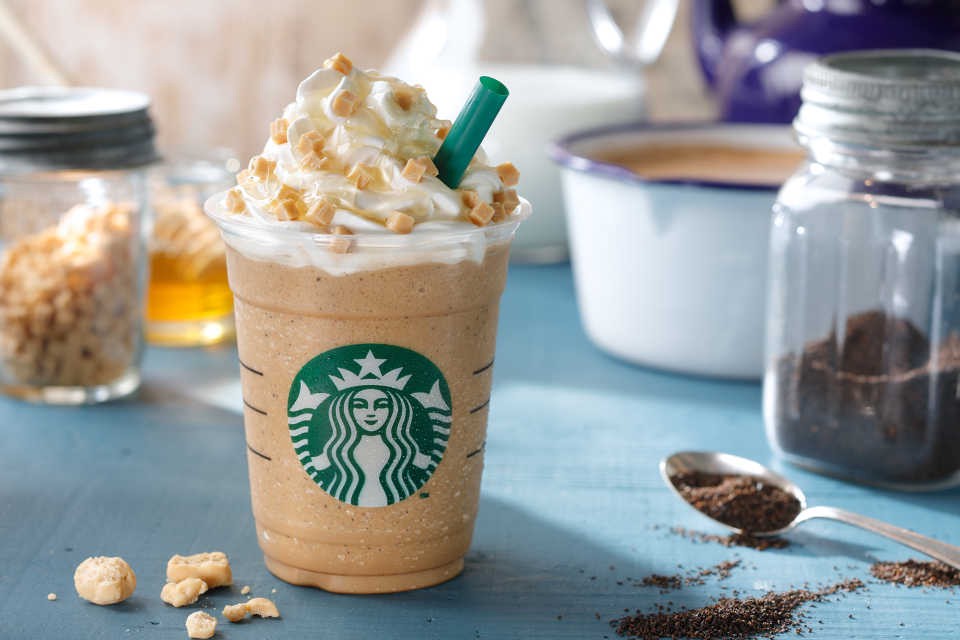 The second placed drink is Classic Tea Cream Frappuccino, which was sold in this spring and summer at the same time as Americal Cherry Pie Frappuccino.
Classic Tea Cream Frappuccino tastes exactly like tea with milk and it's blended with three kinds of teas: flavory Earl Grey, Ceylon and Malawi.
The tea-flavored milk goes well with cube-shaped honey milk sugars topped on the Frappuccino.
As a result, this season (late spring to summer) was the golden season since the No.2 and No.3 drinks were sold at the same time.
Price: JPY570 (Tall size)
Season: 13 April to 8 August
1. Sakura Blossom Cream Frappuccino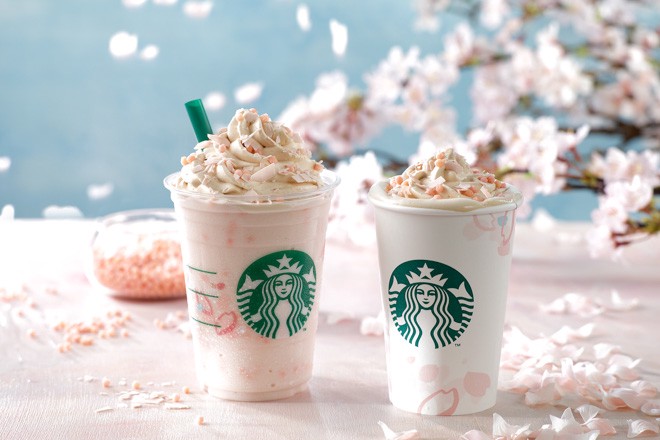 Sakura Blossom Cream Frappuccino's indisputably won the first place in the 2017's Starbucks ranking.
Sakura Blossom Cream Frappuccino, inspired by Japanese symbol cherry blossoms, tastes not only sweet but unique. It includes Sakura milk sauce made from cherry blossoms, leaves and Japanese ingredients like white sweet bean paste.
Additionally, the Sakura drink is colored by shaved pink chocolate and little rice crackers.
The Sakura-themed products are released in almost every spring, so try them if you come to Japan in the season.
Price: JPY570 (Tall size)
Season: 15 February to 14 March
+1. Halloween Mystery Frappuccino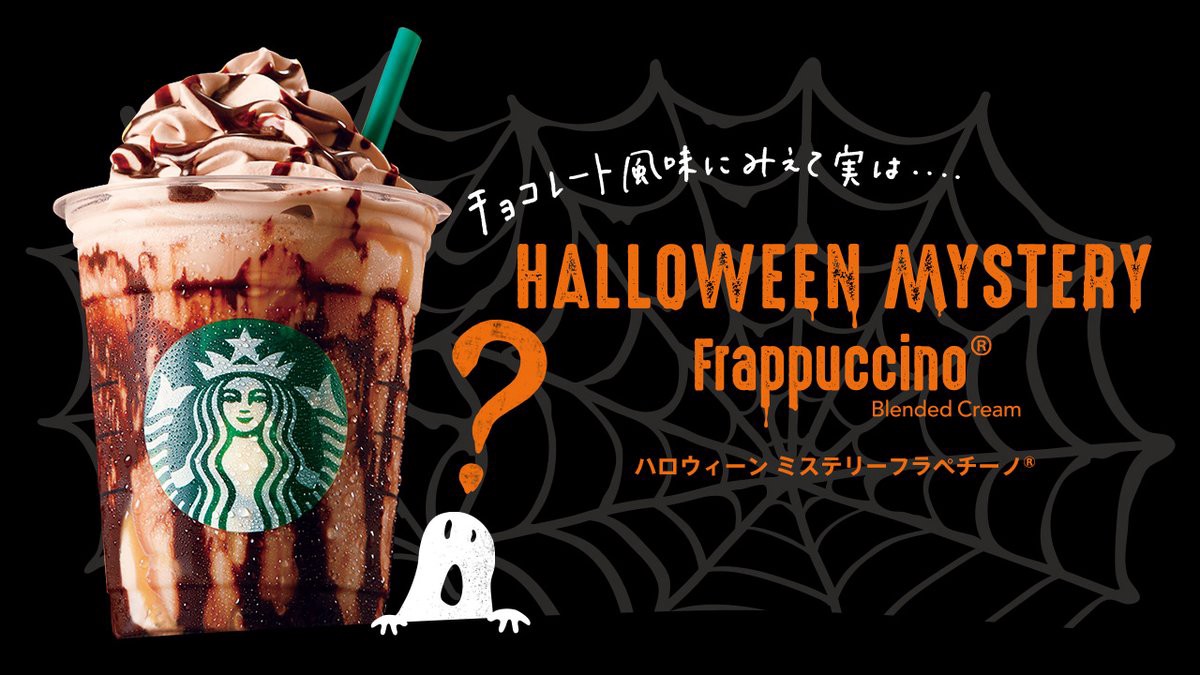 In 2017 autumn, a mysterious Frappuccino, Halloween Mystery Frappuccino was released in Halloween season only for 7 days.
You can never guess what it tastes like until you try it, so let me reveal it now. The flavor included not just chocolate but also caramel, which tasted moderately sweet.
If you get a chance to experience Halloween drinks last year, don't miss it!!
Price: JPY540 (Tall size)
Season: 25 to 31 October
This is the best 5 ranking I picked. I have experienced 21-continuous meals during the "ONLY Starbucks Experiment for a Week" this year, and have tried almost all menus in 2017. In conclusion, 4 Frappuccinos are ranked in the best 5. What's you favorite??
▽Starbucks Japan's Collections 2018▽
You might also like these articles↓↓
▽Related Articles▽
▼Editor's Picks▼
---