Another 10 Best Okinawa Tours and Activities 2020
Top 10 Special Things to Do in Okinawa! Vol:2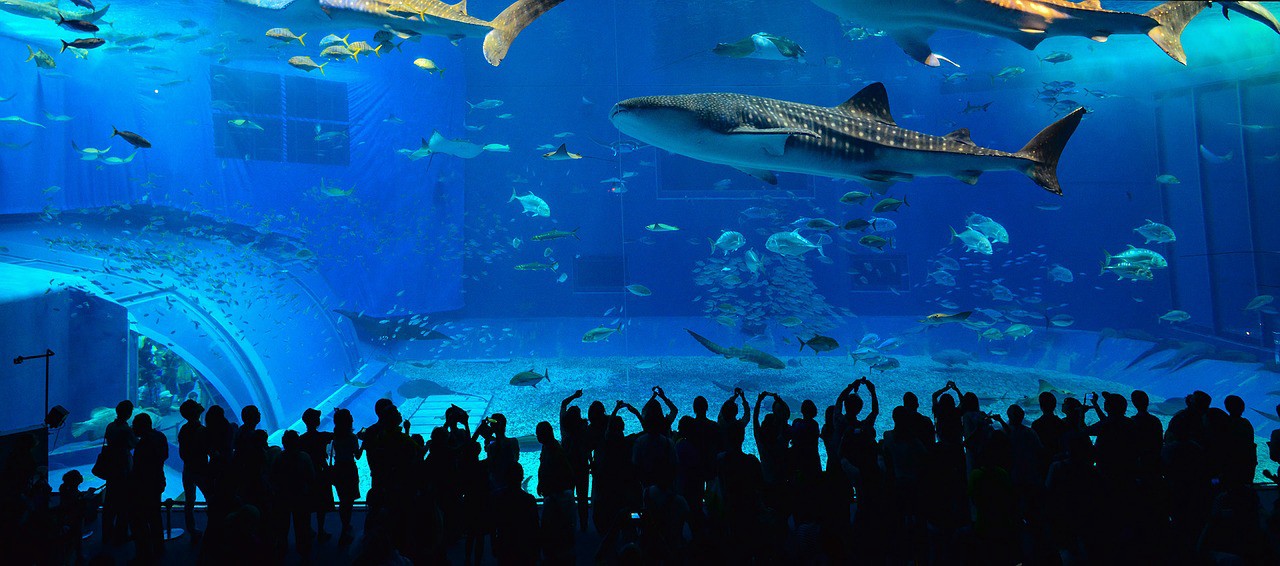 Okinawa is a top summer destination in Japan. There are numbers of tourist attractions in this beautiful tropical island such as stunning beaches, wild nature, historical sites and delicious Okinawan food! I have picked another top 10 most recommended tours and activities in Okinawa including marine activities and cultural experiences. Make your trip in Okinawa more special and unforgettable!
In case you have missed my first article introducing tours and activities in Okinawa, here is a link to it 🙂
1. Explore Okinawa's deep history in the capital city, Naha!
The capital city of Okinawa, Naha houses several historical sites from the former Ryukyu Kingdom. This one-day tour let you to discover the deep history and culture of Okinawa which are totally unique and very different from other parts of Japan!
2. Snorkeling experience at Okinawa's natural treasure, Blue Cave!
Snorkeling is a must-do activity in Okinawa for everyone! This snorkeling tour takes you to one of the best snorkeling spot in Okinawa! Explore the spectacular Blue Cave and swim with colourful tropical fish and coral reefs!
3. Whale watching tour in Okinawa with a high-speed boat!
Take a wonderful opportunity to watch the wild humpback whales coming back for reproductive activity in Okinawa's ocean only during winter! It's one of the rarest experience that you wouldn't have anywhere else in Japan or even in the world!
***only available (from December to April)
4. SUP through Okinawa's exquisite ocean!
Stand Up Paddle Board is one of most trendy water activities worldwide today! Cruise around Okinawa's stunning ocean with clear blue water and you will be able to see through the charming fish and colourful coral reefs when it's sunny and there are no waves.
5. Enter the beautiful and ancient Gangala Valley
Not only ocean and beaches, but Okinawa is home to beautiful nature even on the inner land. An excellent guided tour into the Okinawa's unspoilt wild nature! Explore the virgin forest and nearby ancient caves.
6. Churaumi Aquarium and best highlights of Okinawa in one day!
The top tourist attraction of Okinawa, Churaumi Aquarium is Japan's biggest aquarium which houses 740 kinds of species including whale sharks, manta rays and colourful coral reefs. This one-day tour also takes you to several popular landmarks of Okinawa along with the aquarium.
7. Photo Shooting Tours
The 4-hour photo shooing session with your own professional photographer is the wonderful way to capture your holiday in Okinawa with the beautiful ocean and the blue sky for the best holiday memory!
8. Make traditional handicraft, Bingata
As Okinawa has very unique and original culture, learning the traditional craft could be a very interesting activity here in Okinawa! You can make your own souvenirs by creating your original textile with a traditional dyeing method from Okinawa, Bingata!
9. Explore beautiful Okinawa by self driving!
Okinawa is one of the best places to drive on earth! Also if you wish to save your time and travel wisely, self-driving is the best way to get around Okinawa since the public transportation is not very frequent. Rent a car and take a chance to ride by the beautiful coastline and watch beautiful scenery!
10. Go for a Fun Dive with Emerald Ocean! – Ishigaki Island
Go for a fun dive at some of the world renowned diving points in Ishigaki Island (Kabira Ishizaki Manta Scramble)! Explore the under the sea world by swimming through intricate coral reefs, arches, caves, and schools of manta rays!
Okinawa is one of the best tourist destinations in Japan, offering tons of attractions such as cultural sites, beautiful nature, beaches, delicious local cuisine and many more! If you are looking for more travel info in Okinawa, please check these articles below!
▽Related Articles▽
▼Editor's Picks▼
---