Shinjuku: My Best Places
3 favorite spots in Shinjuku Tokyo picked by Tokyoite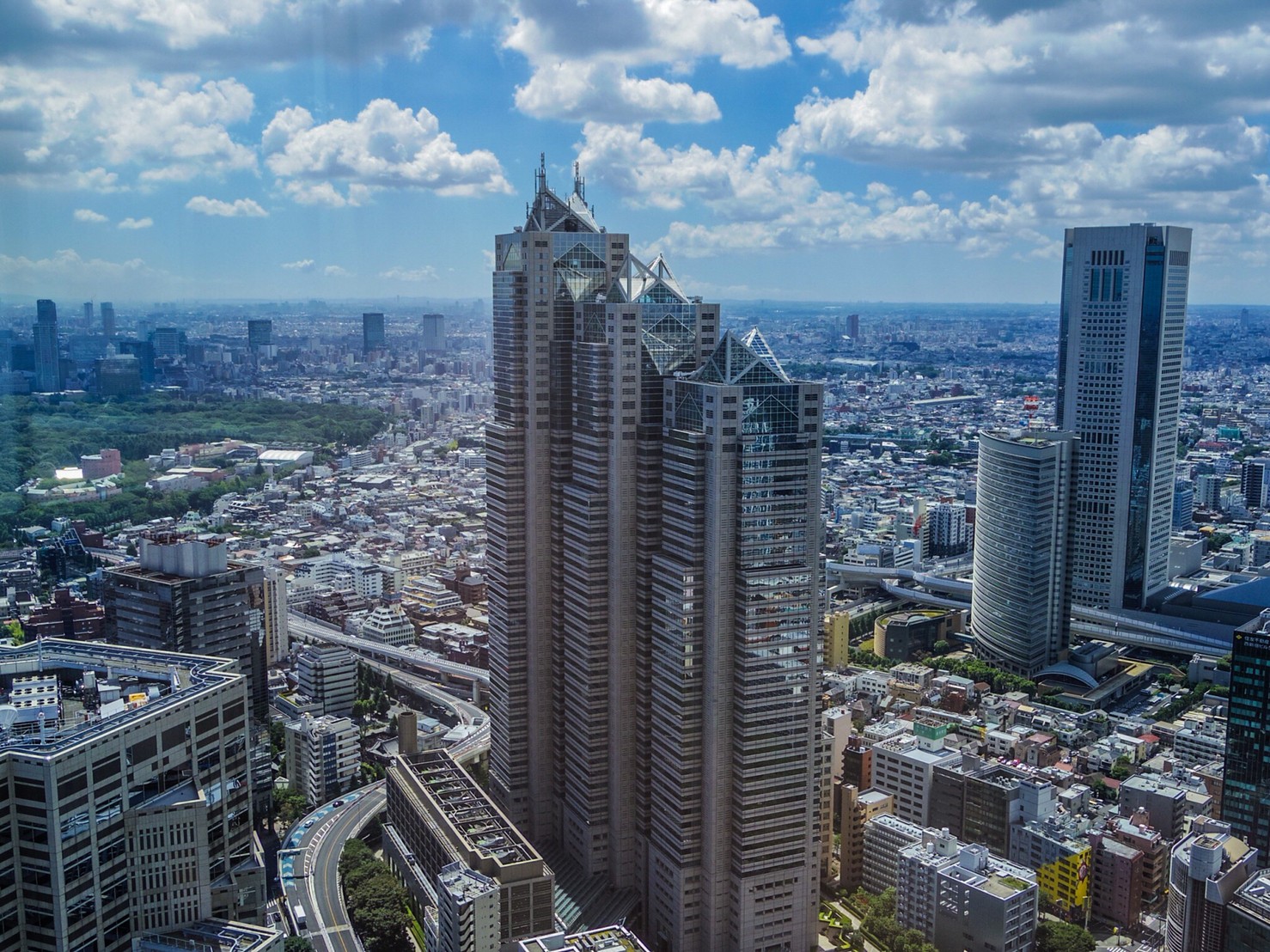 In recent years, Japan is becoming one of the most famous tourist's destinations in the world, and the country never fail to fascinate its visitors from all over the world. The capital city Tokyo area has a population of 38 million people and is the most populous urban area by in the world. There is no doubt that countless tourist's attractions exist within this mega city.
Shinjuku is one of the most popular ares in Tokyo to visit among foreign tourists as thousands of tourist attractions are offered from historic sites to modern and high-tech entertainments. You will never get bored of this lively and spirited neighbourhood, and it's worth visiting for every tourists to Tokyo. Today, I's like to introduce three of the unique places that you should visit in Shinjuku located in the heart of Tokyo.
1. VR ZONE Shinjuku
VR ZONE Shinjuku is a facility where you can experience various arcade games using Virtual Reality technology and is run by a Japanese video game development company Bandai Namco Entertainment. There are numerous attractions which are based on famous Japanese cartoons such as Dragon Ball, Dragon Quest, and Ghost in the shell, etc. you can experience each of the unique world views and immerse yourself in dreamlike world with VR gears. This is the must-go place for people who are obsessed with Japanese subcultures.
The price is also reasonable. It costs about 1500 yen per attraction, but one-day tickets with free entrance to 6 attractions are also available on the official website for 6200 yen. Please refer to the attached URL for further information.
More info:
2 Shinjuku Gyoen
Shinjuku Gyoen was originally a garden made for the Japanese Emperor in 1906 during the Meiji era and was opened to the public as a national garden after the Second World War. The garden is constructed with French, British, and Japanese garden culture and creates a very fantastic atmosphere. There are over ten thousand and 65 kinds of trees planted within the park and attract tourists with landscapes that change every season. For example, in the spring, 1,300 cherry blossoms in the garden will bloom all together and fascinate the tourists. also, several historic buildings are scattered in the garden and you can explore the history of the Japanese imperial family as well.
More info:
3. Tokyo Metropolitan Government Building
Some of you may wonder why the Tokyo Metropolitan Government could be a popular tourist destination, and yes it certainly is the must-go spot in Shinjuku. There is an observation deck on the 45th floor of the building which is open to the public and the view from the deck can overlook the entire bright Tokyo Metropolitan area.
We strongly recommend you go there during winter since you may get to see Mt Fuji if the atmosphere is cold enough to be transparent.
Many people think of Shinjuku as busy downtown both night and day, but it is just one characteristic of Shinjuku which can be seen in the east side of Shinjuku. West side of Shinjuku where the Tokyo Metropolitan Government is located is relatively calm and has a noble atmosphere that you could never imagine, and You surely will enjoy a different and unusual day in Shinjuku.
More info:
How did you enjoy the list of my favorite places in Shinjuku area, Tokyo?? There are numbers of great spots to visit in Shinjuku, but if you are thinking where to visit in Shinjuku area with limited time, I'd say these three spots should be top priority on your visit as they offer the perfect experiences of trend, tradition and modern culture of Tokyo!
For more information about travelling in Shinjuku area, please check out the below articles, too!
▽Related Articles▽
▼Editor's Picks▼
---