Osaka Ultimate Guide for a Gourmand, Shopaholic, and Historian!
Osaka's nightlife towns are roughly devided into 2: Kita (North) and Minami (South). The most bustling area in those towns is Namba, a part…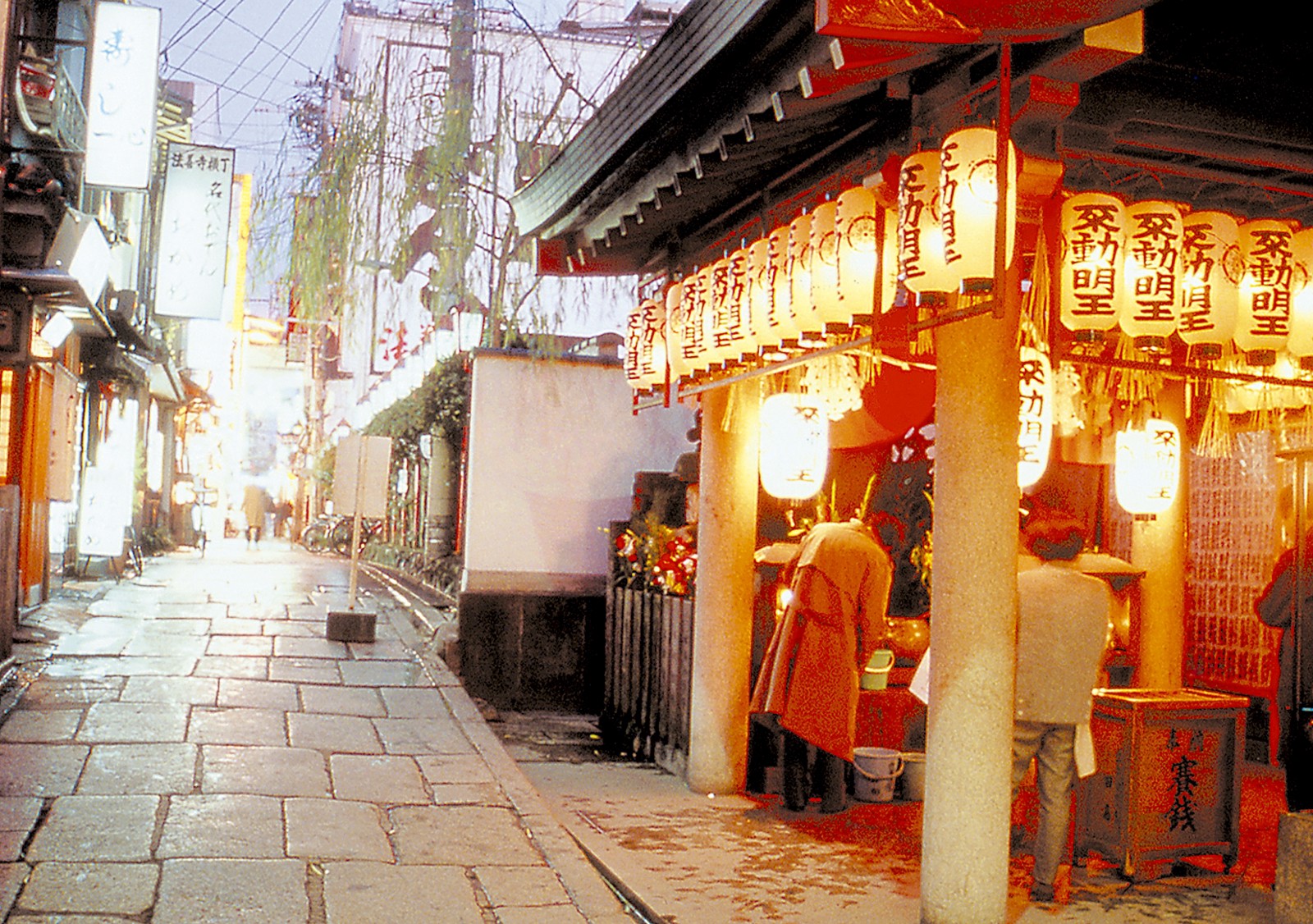 Osaka's nightlife towns are roughly devided into 2: Kita (North) and Minami (South). The most bustling area in those towns is Namba, a part of Minami. Namba would be the first choice for most of visitors to Osaka who want to enjoy dining, old culture, shopping and everything. You can easily spend a day in each area! Let me introduce the most attracting parts in Namba!
---
Areas
Dotonbori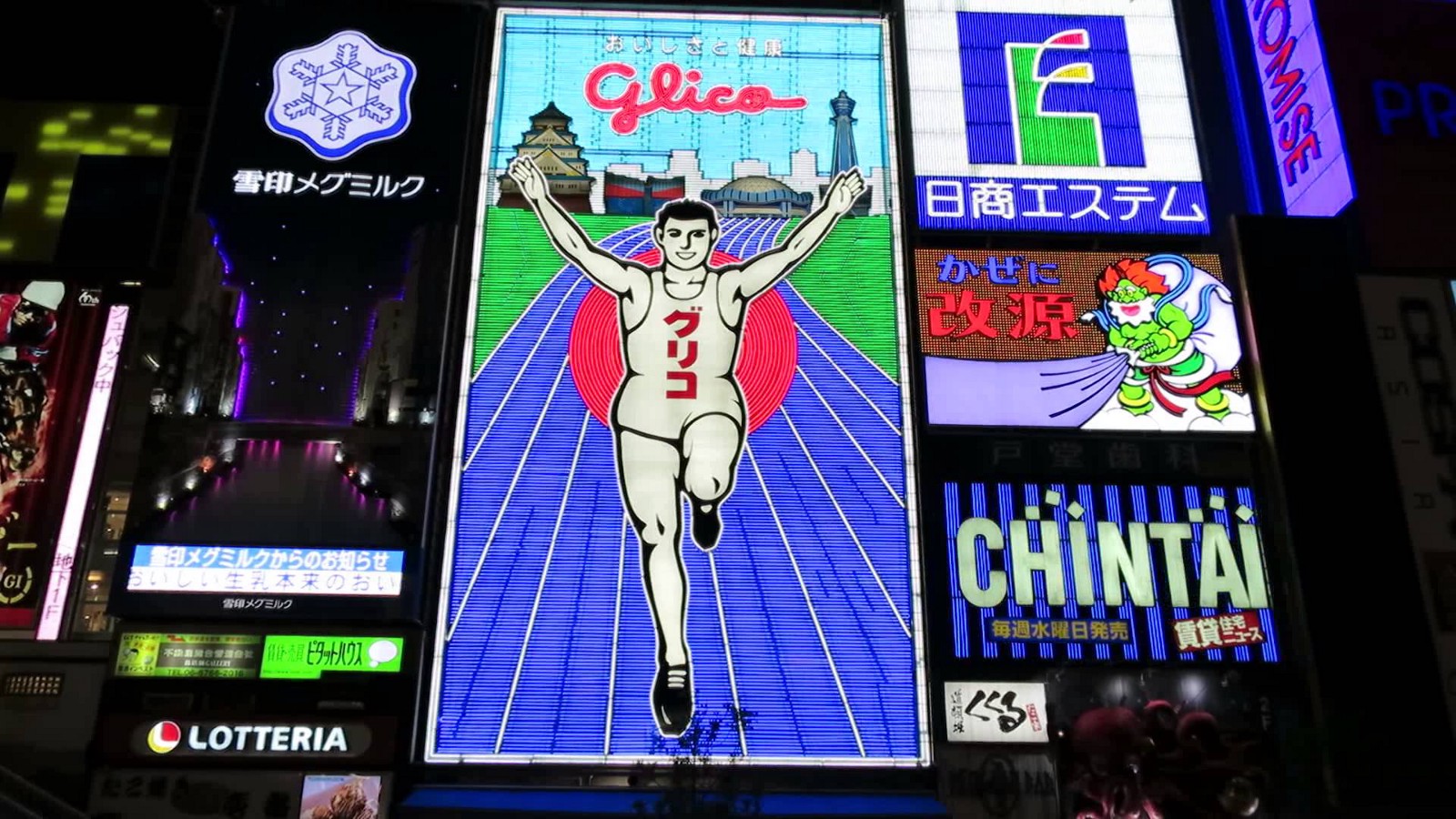 Dotonbori (道頓堀) is located in just north of the Namba Station. It's a symbol of Osaka and is famous for some big landmarks such as "A running man" and "A large crab." It is also known as the town of KUIDAORE which means "eat till you drop" since a huge number of restaurants are lined up along the main street of Dotonbori. The street runs parallel to the Dotonbori Canal which has approx 3km length. At night, the area is lit up by messes of neon lights of restaurants and advertising signboards. Glaring and chaotic atmosphere!!
Hozenji-yokocho Alley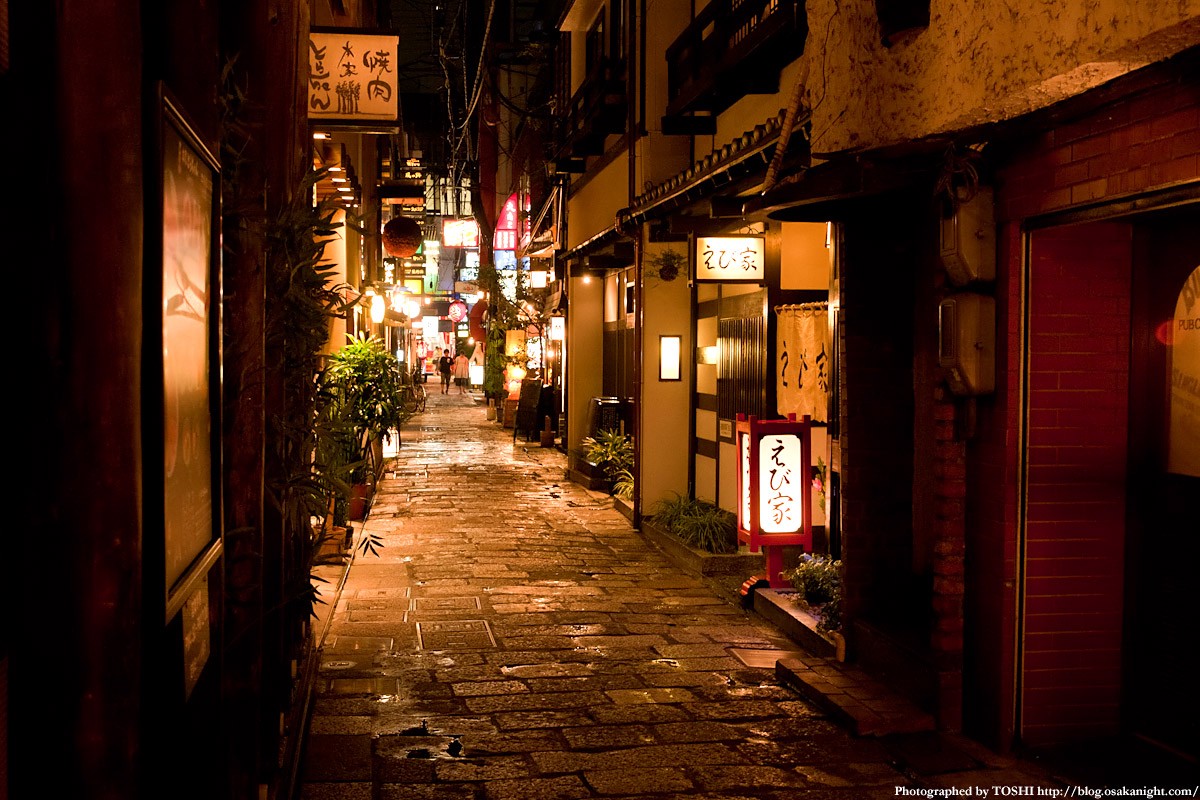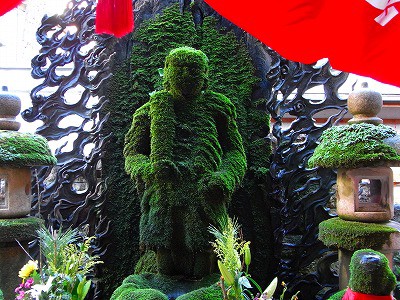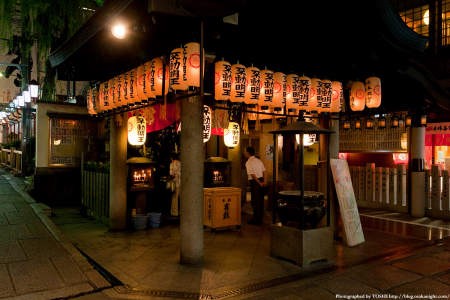 Hozenji-yokocho Alley (法善寺横丁) is stone-flagged and filled with a lot of tiny restaurants and bars. The Hozenji area is connected to Dotonbori, which means just close. There is the Hozen-ji Temple built in the 17th century. A purpose to visit the temple is pouring water over the god known as "Mizukake-fudo." It is said love knots and prosperous business will come true when you pour water over it. That's why it's covered up with moss.
More details ↓↓↓
Shinsaibashi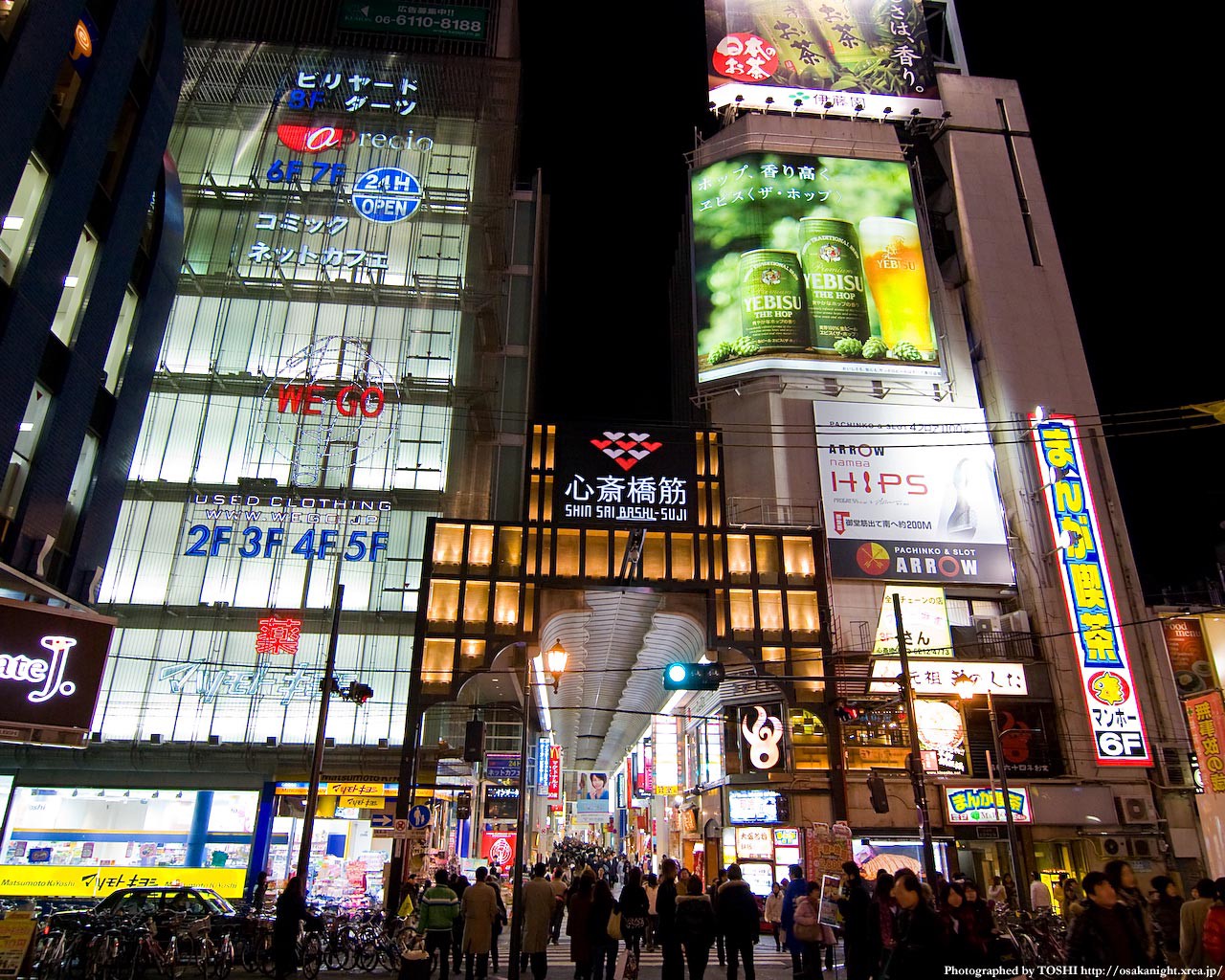 Shinsaibashi (心斎橋), located in just north of Dotonbori, is the best place to shop in Osaka. A 600m long arcade named Shinsaibashi-suji Shopping Arcade is filled with hundreds of a variety of stores from department stores and upscale brand stores to fast fashion stores and trendy boutiques. Shinsaibashi is also called "Western Ginza" because of the latest fashion and its history.
Americamura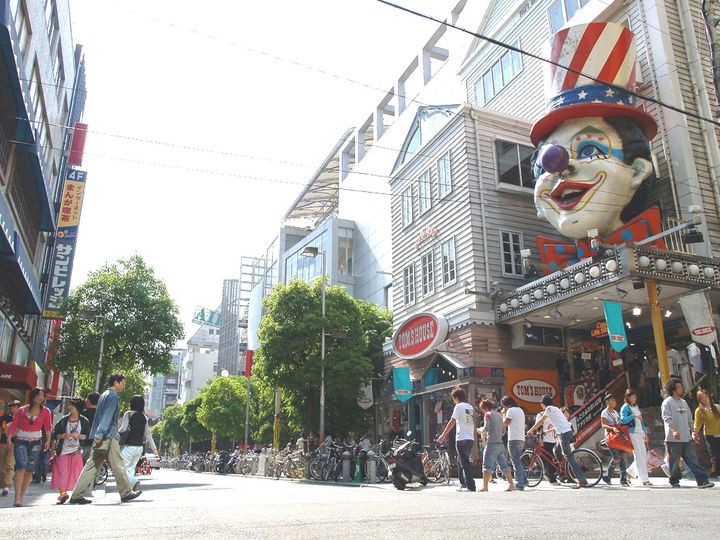 Americamura (アメリカ村) is the americanized town next to the Shinsaibashi area. That's because a part of stores offer used clothes, records and other items imported from the United States. The young and tourists mainly gather for shopping and dining, so it's said Osaka's counterpart to Harajuku. The number of stores including cafes, restaurants and shopping buildings reach 2,500 totally, and they create the not-Japanese atmosphere.
More details ↓↓↓
Shinsekai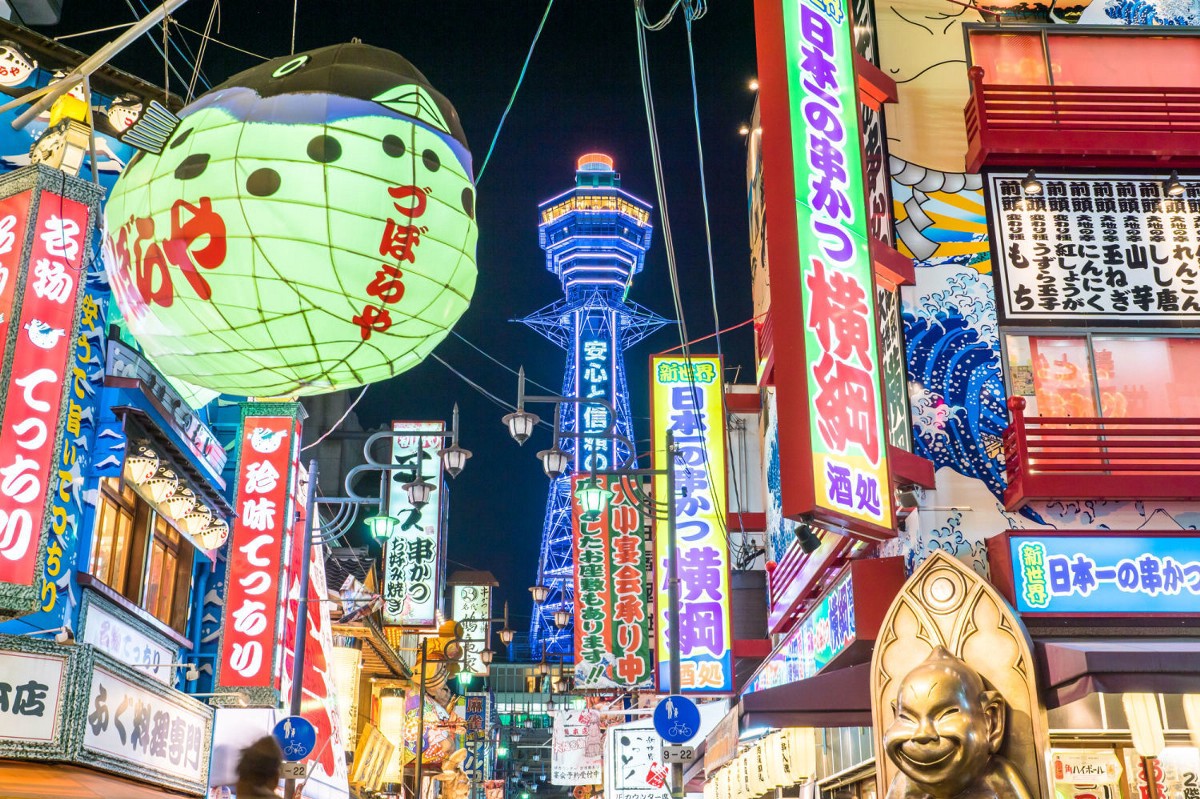 Shinsekai is positioned a bit south of Namba, and one of must-visit places in Osaka. Shinsekai means "New World" in English. Osaka is the second biggest city following Tokyo, but this downtown district remains nostalgic and very "local" atmosphere. For people who are bored with normal modernized cities, it's NEW WORLD in a way. Also, there is a 100m high tower named Tsutenkaku as tourist landmarks. It has an observatory on the top of it.
---
↓↓↓For more articles about Osaka, check these articles below!! ↓↓↓
▽Related Articles▽
▼Editor's Picks▼

---