Luggage Free Travel in Japan from Lockers to Mail Services
3 ways to hands free from huge stressful luggage in Japan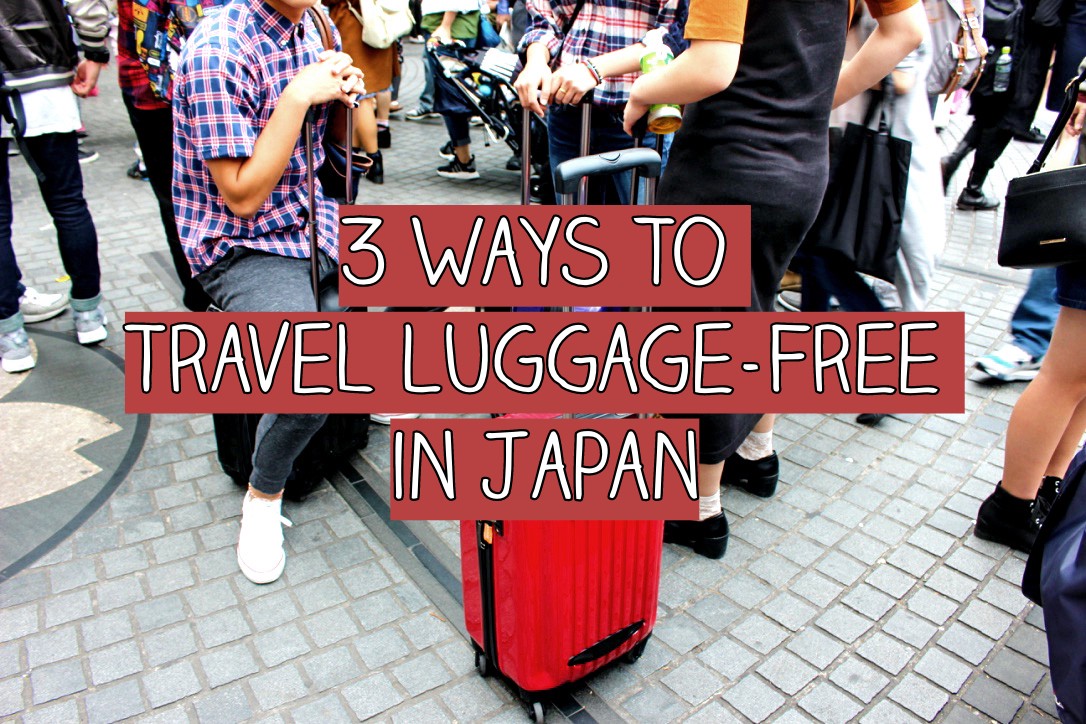 Carrying your huge luggage in Japan will be tiring and stressful. Here are hands-free travel tips in Japan using station lockers and mail services from airports. Enjoy traveling luggage-free in Japan!
After the Long flight or even several flights, you finally arrive in Japan and waiting for your luggage to come out. Now, don't you wish your luggage was already sent to where you are going to be staying? So that the day of arrival can be spent to do some fun activities instead of carrying your huge luggage to your hotel/accommodation and finally start your day.
In this article we are going to tell you three best ways to make your day "luggage-free" in Japan.
There are many services in Japan that provides you to be luggage-free for those who want to go sightseeing once you arrive at airports. Today, I'd like to introduce some tips for luggage free travel in Japan: delivering the bothering baggage to your hotel from the airport by mail services, storing the luggage at station coin lockers, or leaving them in a left‐luggage office at popular tourist sites.
There is no time to be wasted by going to the hotel and dropping off your luggage, so use these services and travel luggage-free!
1. Coin Lockers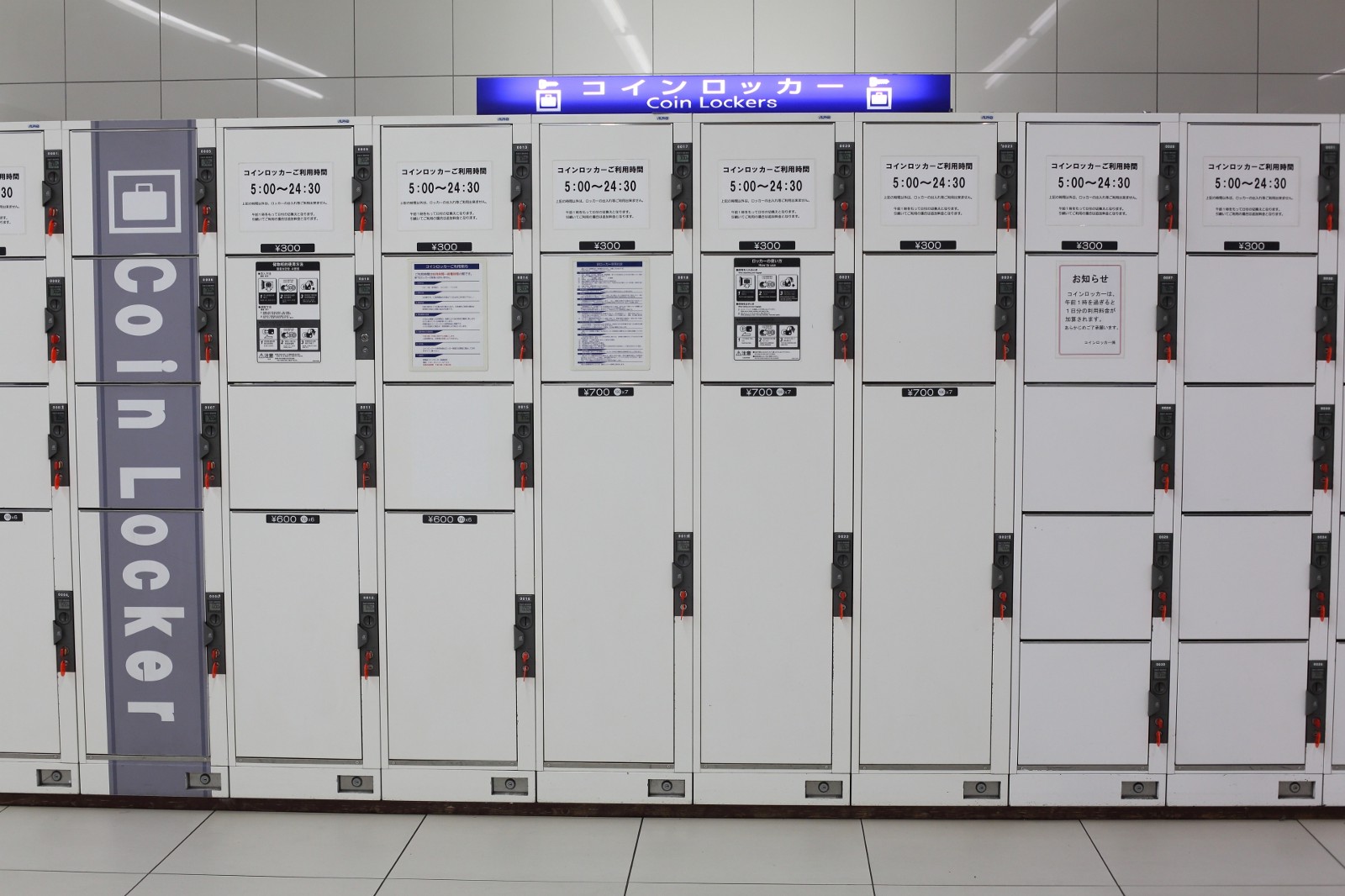 Using coin lockers, which can be found in most of the train or subway station, is probably one of the most common ways to be luggage-free. However, you should keep in mind that at a popular and crowded tourist site, there may be no locker left to store your things.
Map/availability of coin lockers in Tokyo station: http://www.tokyostationcity.com/en/information/locker.html
Other than checking the website, there are three Suica Coin Locker search machines inside the station (before you go through and out the ticket machine). If you want to look for empty lockers efficiently, use these machines.
Or, maybe you are concerned about potentially getting lost in the huge station and wasting your time looking for your stuff when you are trying go back to your hotel. Also, the locker has a size limitation, so your luggage was too big, or too tall, there will be no locker available for you. Maybe you should consider other ways to be luggage free.
2. Luggage Storage Service
These luggage storage services would be more reliable when it comes to luggage storing. Cafes, hotels and offices are offering to keep and look after your luggage. You can make reservation beforehand, so your storage space will be kept just for you, unlike coin lockers. You probably don't want to end up in a situation where there is no place to leave your luggage so you can't go explore somewhere. Be luggage-free as soon as possible!
All the process can be completed on the internet!!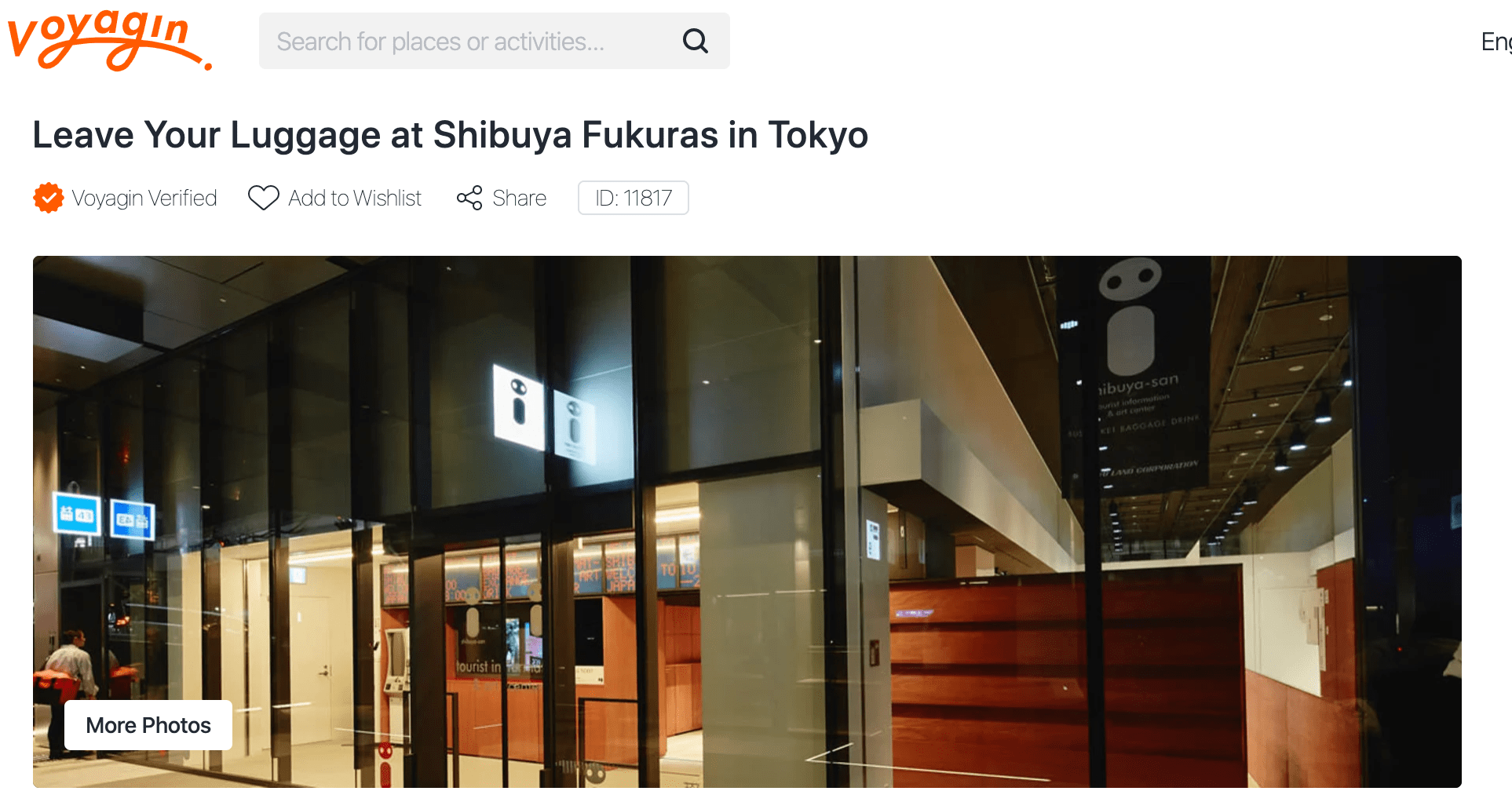 One of the largest travel agencies Voyagin offers a luggage storage service in Shibuya, Tokyo. Shibuya is one of the most popular tourist places you should visit on your trip to Tokyo. If you want to travel around the area including Shibuya, Harajuku and Shinjuku before you head to hotels, leave your heavy luggage there.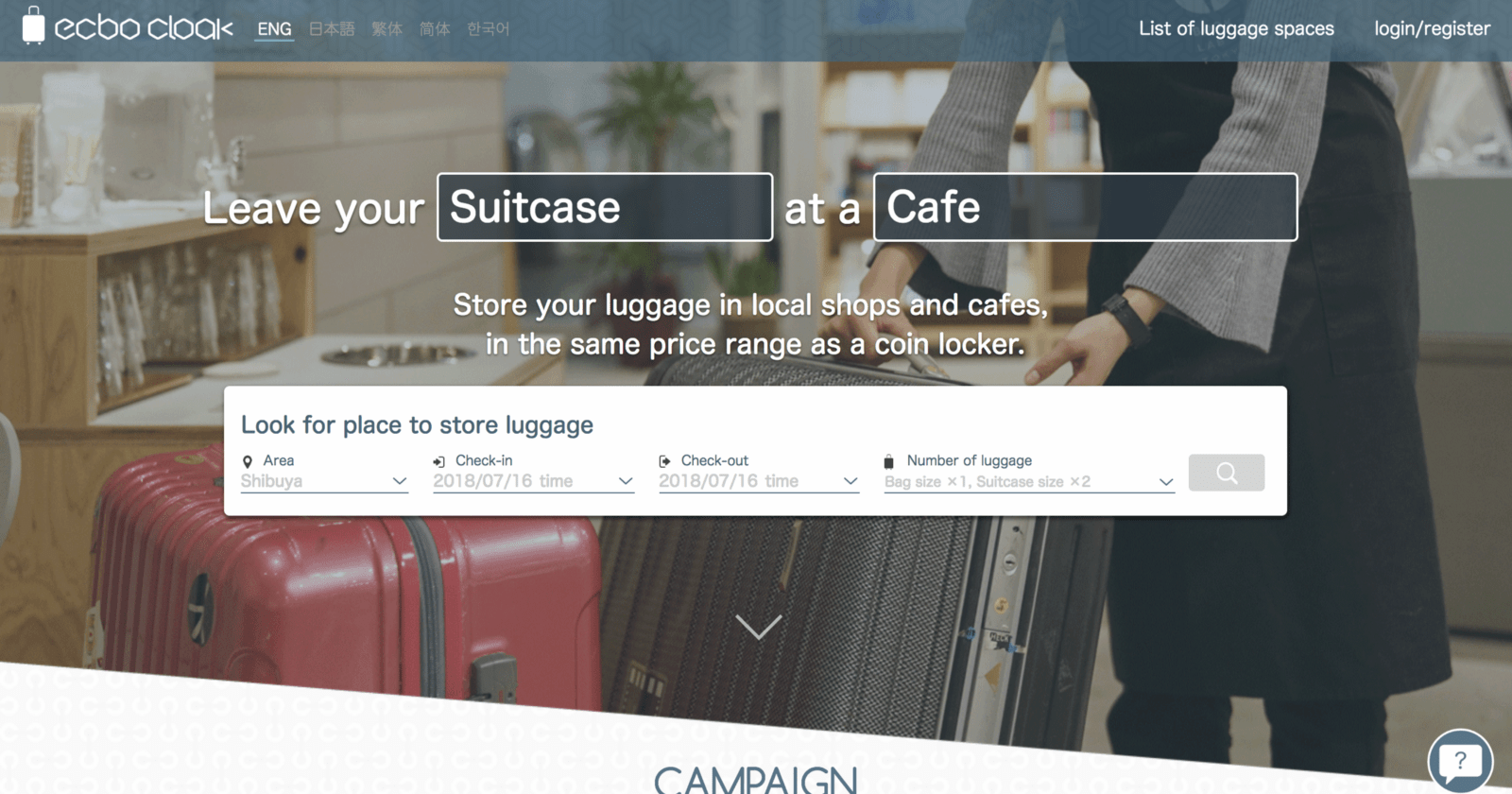 Another well-known service is "ecbo cloak". No matter how big the luggage is going to be, the fee will be JPY 800 per luggage. Thus, you can easily ask them to keep your huge luggage that lockers wouldn't be able to store. If your trip were to be easy with only JPY 800, then using this service could be one of your choices.
There are many spots to leave the luggage at main tourist sites all over Japan.
3. Mail Service
It is possible to deliver your luggage to a hotel from an airport, but it arrives on the next day or two days after. However, if you want to send from a hotel to another, a same-day delivery is available for you. So, this service really comes in handy when you are changing your hotel. You can travel without having to carry your luggage!
It is a great option to mail your luggage to a hotel by using postal service as soon as you arrive at the airport. However, unless you mail them in the early hours of the day, they may not arrive on the same day. You should check how long it would take to send them. Here are some of the postal services you can use in Japan.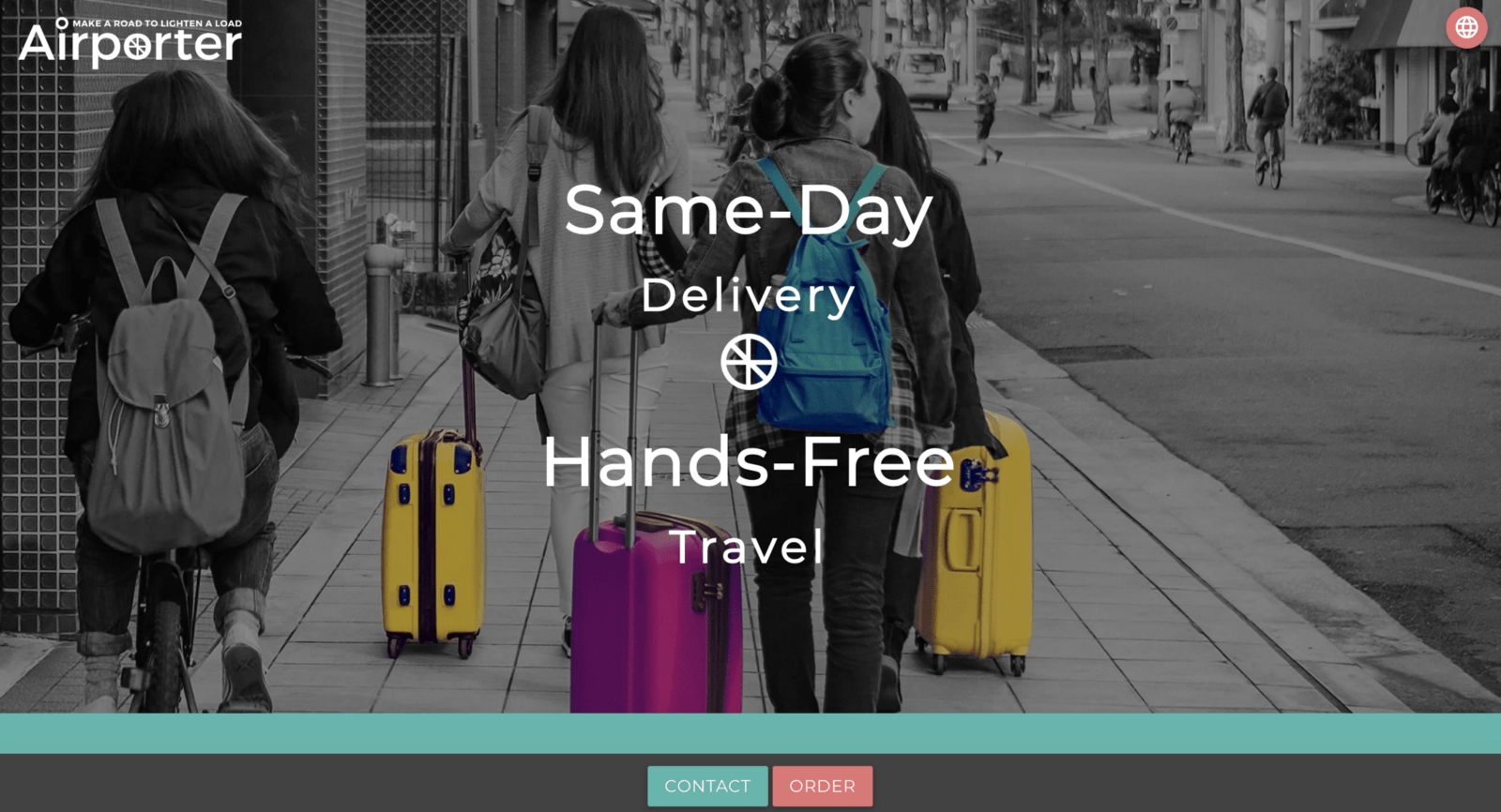 It is the service that delivers your luggage on the day you send it, in other words "same-day delivery". This service came about the fact that one in two tourists want their hotel check-in delayed. The fee between a hotel and an airport will be JPY 2,500 per suitcase. Available in two big cities: Tokyo (between Narita or Haneda International Airport and Hotels in Tokyo) and Osaka (between Kansai International or Osaka International Airport in Itami and Hotels in Osaka).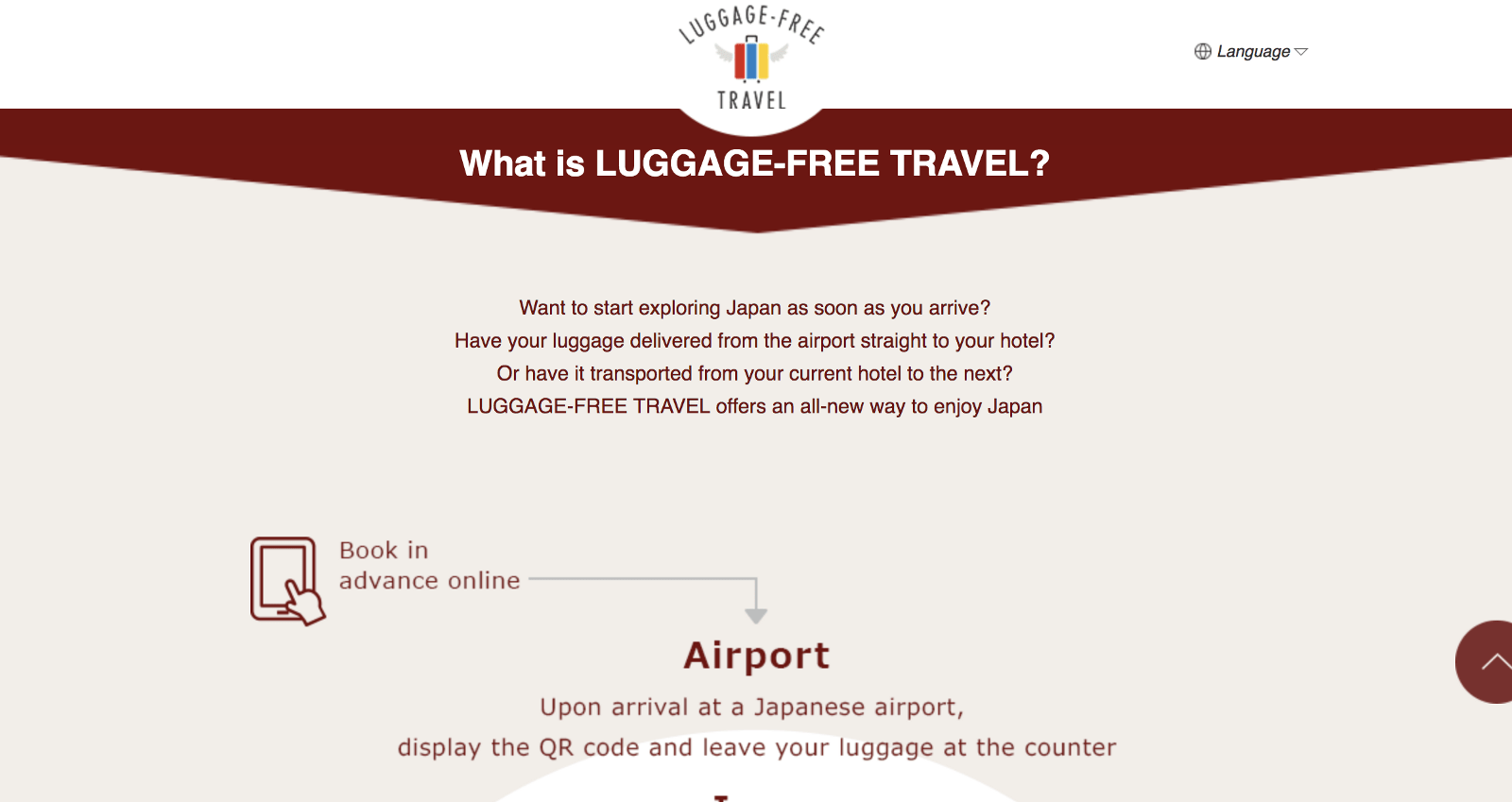 What LUGGAGE-FREE TRAVEL aims for is "Half the hassle, double the fun!". They accept orders at many hotels and even at airports like Narita, Haneda International, Kansai International, Chubu International Airport.
If you send yours in early morning, your luggage can be delivered on the same day. Otherwise, it arrives the next day. For example, sending you things to a hotel in central Tokyo from Narita Airport before 10:30 am, they can deliver it on the same day.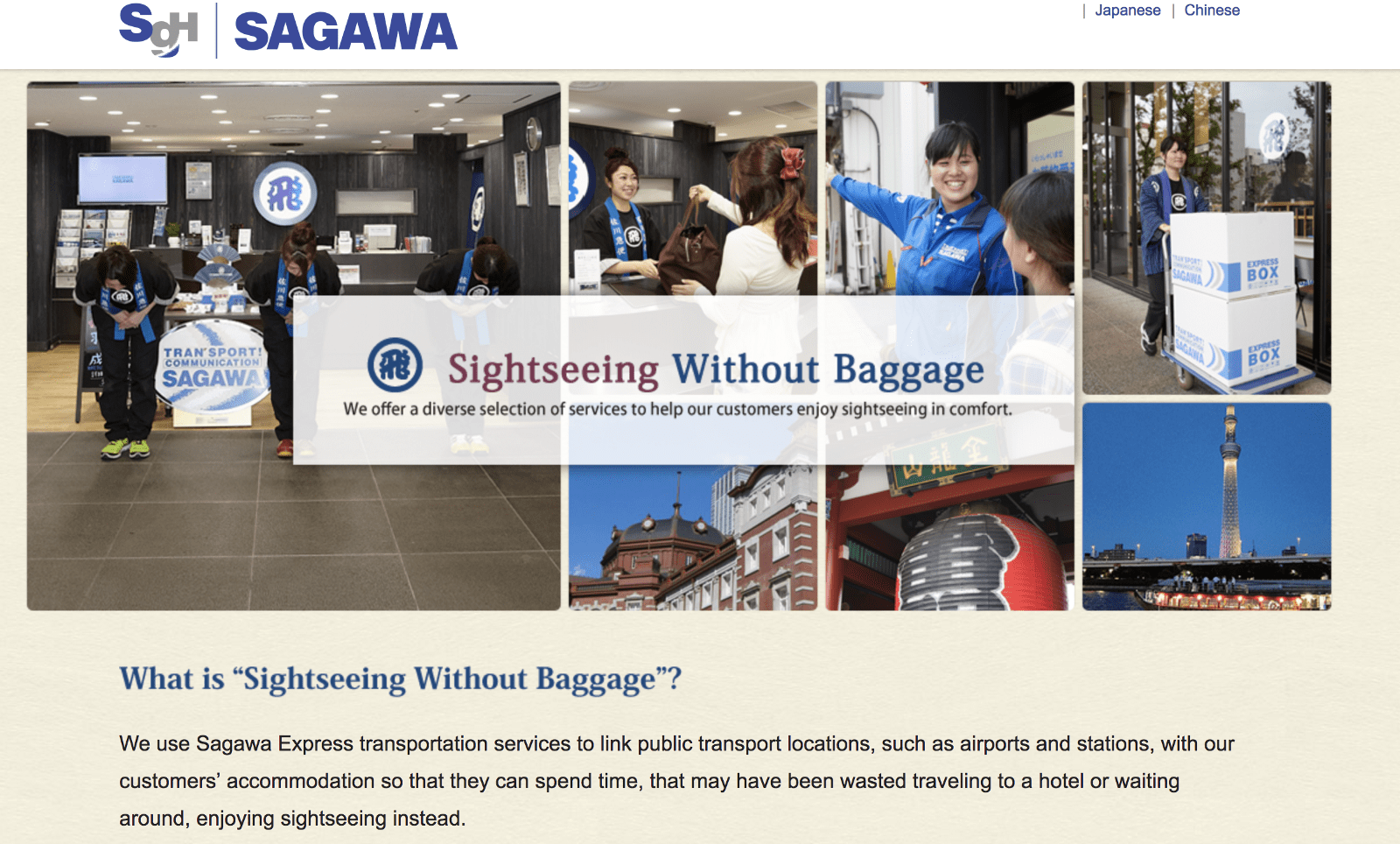 Sagawa Express's reception counters can be found at a major transportation like Tokyo station, Shinjuku Expressway Bus Terminal or popular tourist sites such as Asakusa. If you made it to a time certain time in the early morning, then your luggage can be sent to a near hotel on the same day. You also can leave your luggage there, so even if you weren't able to make it, you can still be luggage-free.
A Travel Tip for Becoming Luggage-Free
Let's say you really want to send your luggage to your hotel, but there is no way it can be delivered on the same day. Your bigger luggage can be delivered on the next day and we suggest you pack your essentials (things that you need for spending the night) in a backpack or something that you can comfortably be mobile.
---
Your time in japan is limited! Leave your luggage to make more time to do amazing things. Anyway, you should think when you want to be the hands-free traveler, beforehand and check if there is any reservation that needs to be made.
Looking for more useful travel info? Check out these articles below!
▽Related Articles▽
▼Editor's Picks▼
---