How to Get to Currency Exchange in Ueno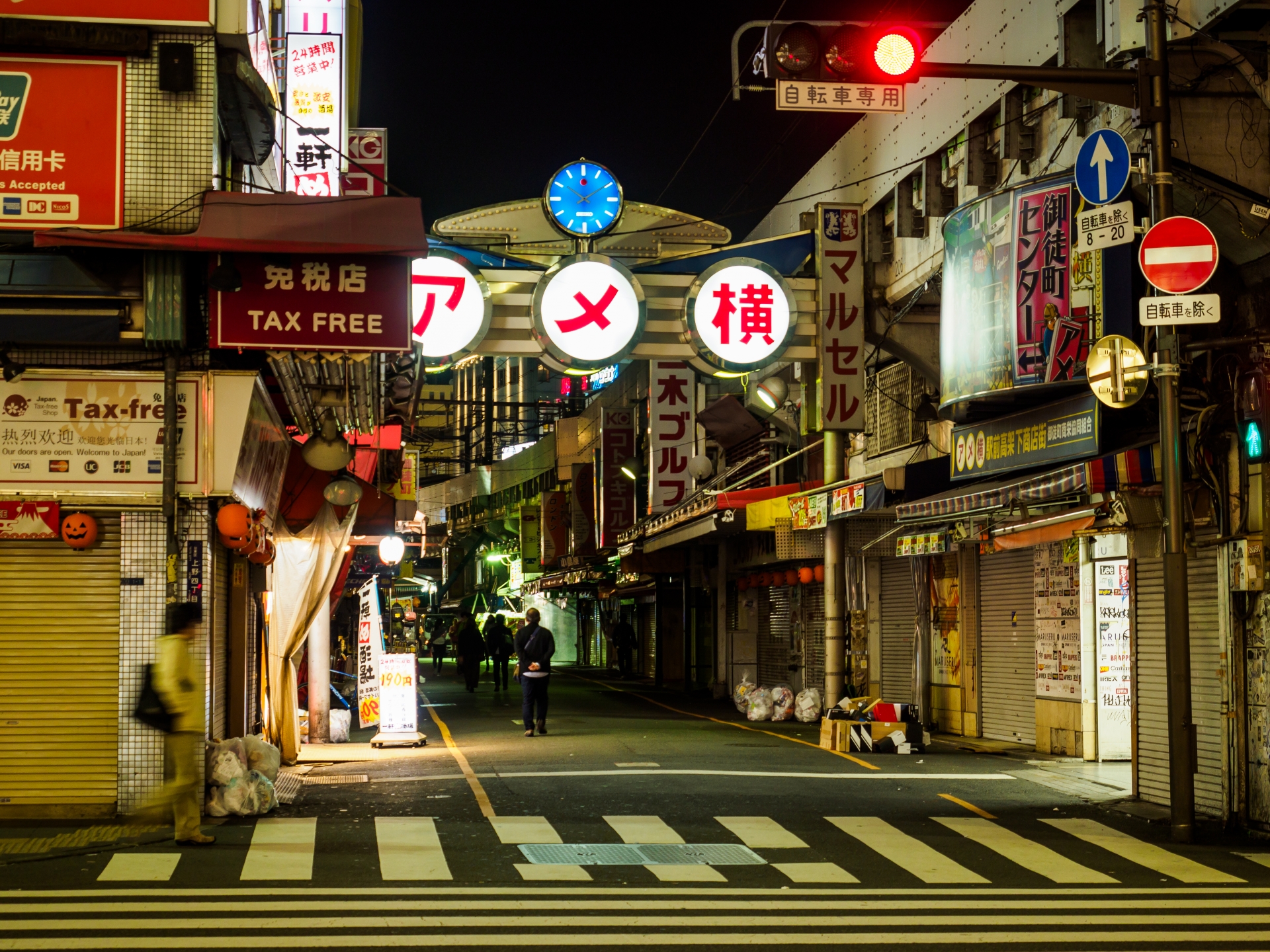 Do you need to have some cash on travel in Tokyo? Most of restaurants and shops accept multiple payment methods including credit cards and digital currency in Japan especially urban areas like Tokyo. However, you cannot pay except by cash at some small restaurants, shops and accommodations. It is strongly recommended to carry cash anytime during traveling in Japan.
Check where you can exchange your money with Japanese yen in advance.
This is the guide to how to get to a currency exchange counter in Ueno. The currency exchange spot Airtrip Exchange is located in Ameyoko Shopping Street, which is within only 3 mins walking distance from Ueno Station.
Airtrip Exchange Ueno Ameyoko updates the exchange rate everyday.
▶︎Check out its Today's Rate!
This guides starts from the gate of Ameyoko Shopping Street which is located just in front of Ueno Station Shonobazu Exit.
▽Pass the gate through the Ameyoko Shopping Street.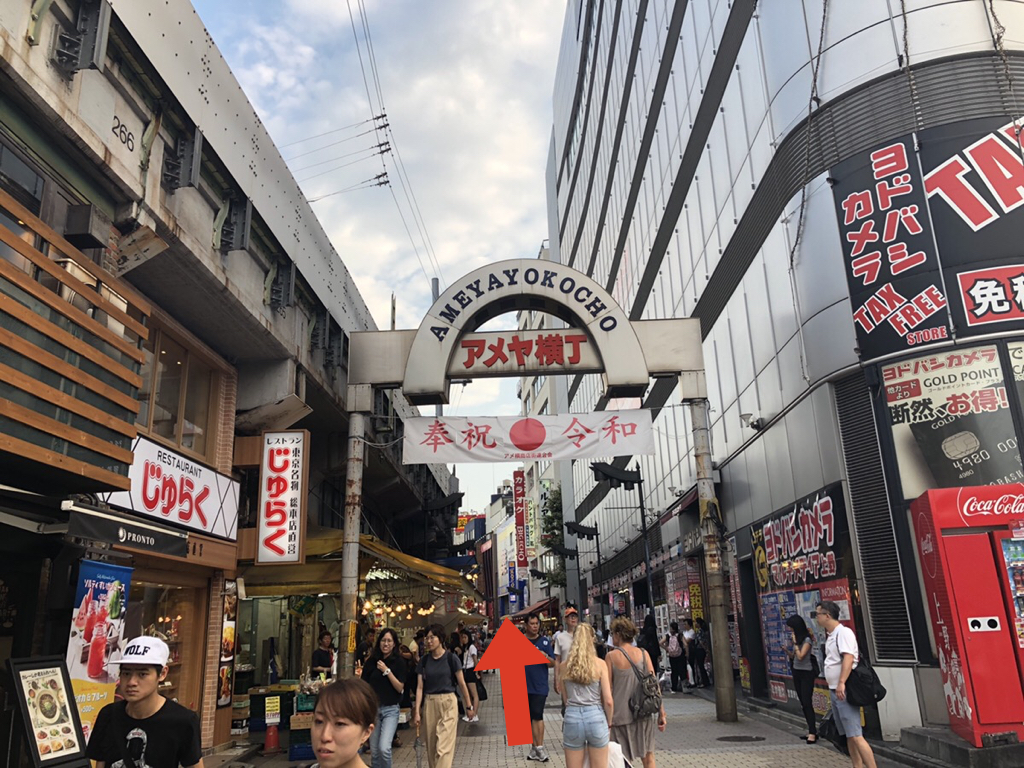 ▽You can see the currency exchange at the first fork on your right side.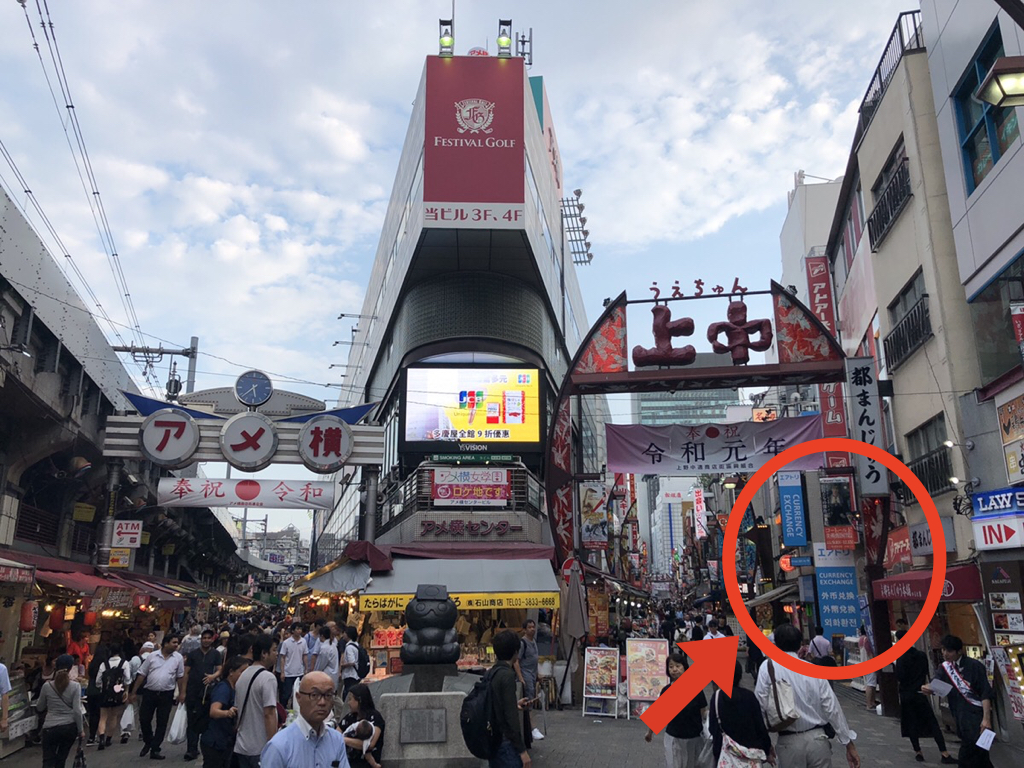 ▽Find the blue signs of the exchange counter.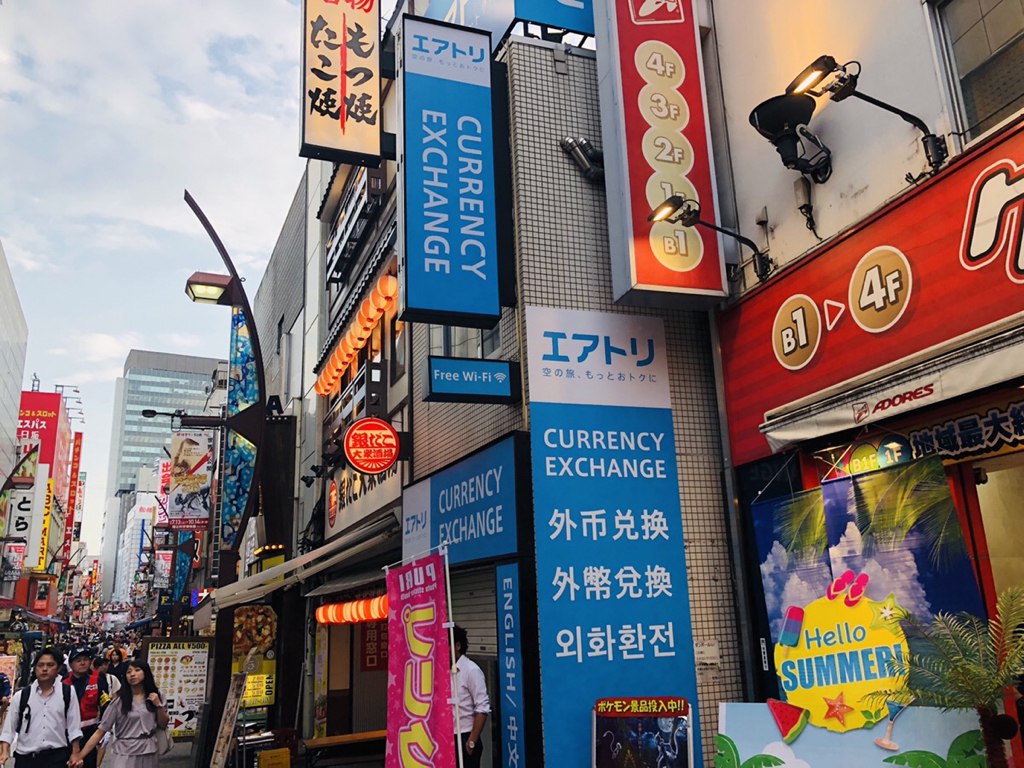 Ameyoko Shopping Street is quite popular among both Japanese and foreign people for numerous clothing stores, food shops and restaurants. In the case you spend much money for shopping and dining to run out of cash, visit the Ueno currency exchange.
▶︎Check out the Today's Rate at Airtrip Exchange Ueno Ameyoko!
There are 12 kinds of international currencies to be exchanged and staff who speak multiple languages including English and Chinese. Free-WiFi is also available at the exchange counter!

The exchange counter in Ueno also offers a pocket WiFi rental option at the best rate in Tokyo! If you pick up your WiFi router there, you can get the exclusive discount waiving the shipping fee. And, the time-limited discount coupon is available: JWM20SPRING. Why don't you hiring the unlimited-data pocket wifi with currency exchange? Place your order HERE with the special price!!
Currency Exchange Ueno
Business hours: 9:30-20:30 (Everyday)
*NOTE: The exchange shop is temporarily closed until the end of April, 2020.
Currency: USD/EUR/GBP/HKD/CNY/KRW/AUD/TWD/SGD/THB/PHP/CAD
For more info about Ueno, check these articles below!
▽Related Articles▽
▼Editor's Picks▼
---