Best Unlimited Pocket WiFi in Japan
Which is the Best Unlimited Pocket WiFi Rental in Japan?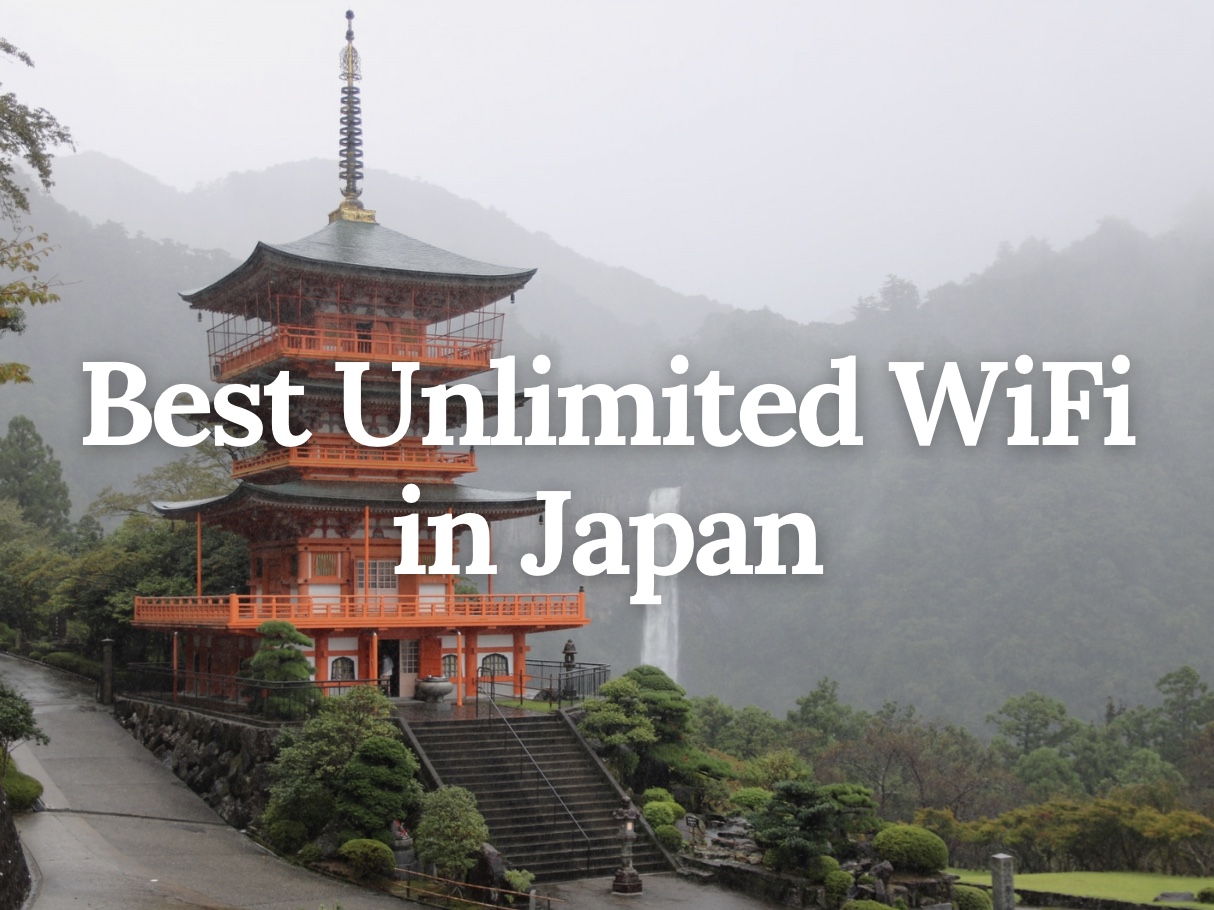 What should you begin with once you decide to visit Japan for sightseeing or business? Of course, it is important to do packing, make a perfect itinerary within limited times, reserve nice accommodations, searching top-rated restaurants and so on. There is more in this modern age.
Renting a good pocket WiFi working well in Japan is also what you should do in the beginning since it is difficult to travel around the unfamiliar country comfortably without an Internet connection available outside. You will use more data than expected to use online maps, train transfer apps, book restaurants and activities online, chat with your friends and family as well as watching videos and playing games on the phone.
For international visitors in Japan to use portable WiFi without worrying about data usage restriction, some companies offer high-performance devices with no limitation at a reasonable price. Here is the list of best unlimited pocket WiFi rentals in Japan.
Let's prepare for your perfect trip to Japan!
*Please note that this article contains affiliate links.
1. Japan Wireless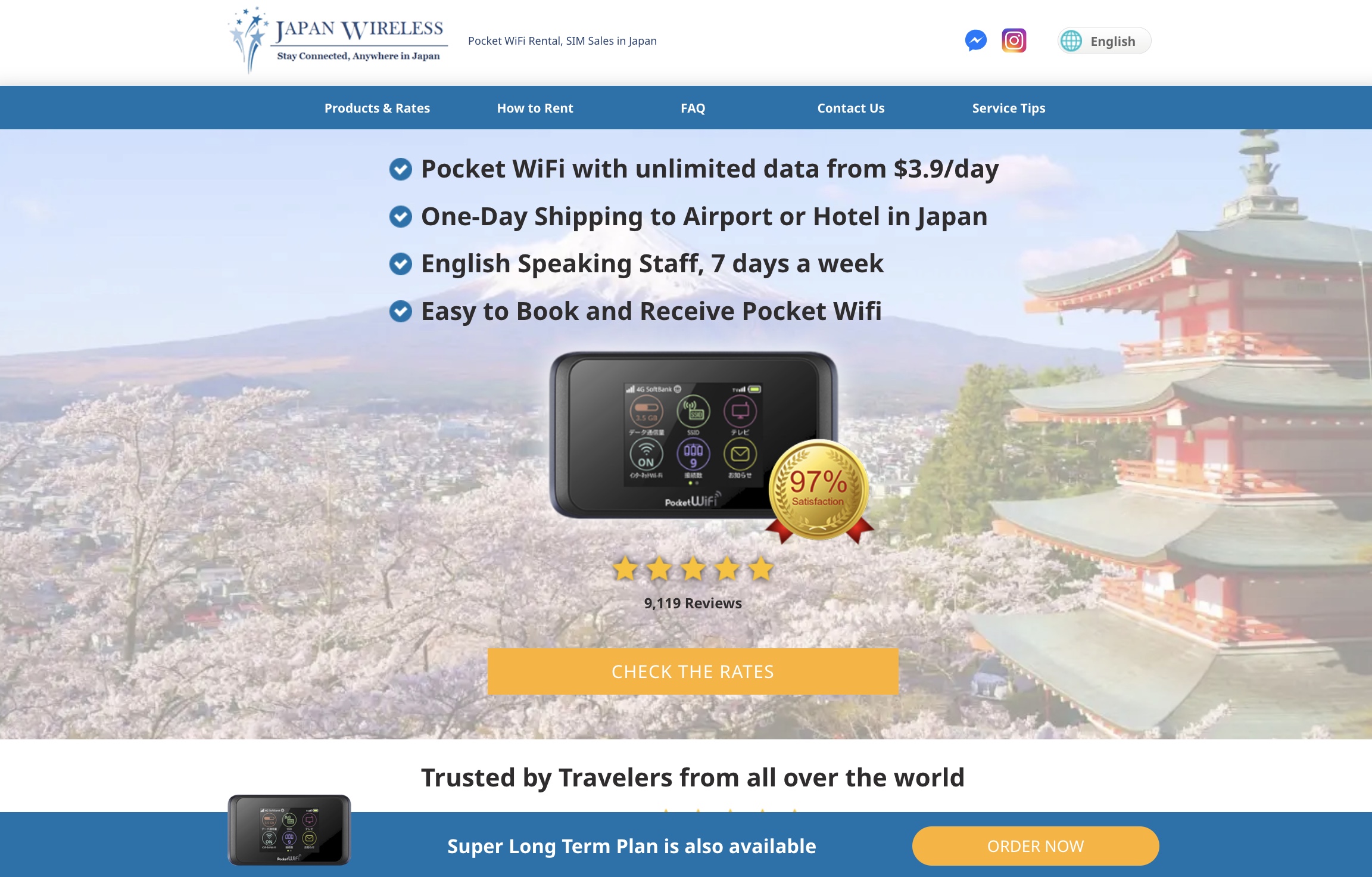 More companies have offered unlimited pocket WiFi to serve travelers from around the world lately, and Japan Wireless is one of the earliest company that started allowing them to use high-speed WiFi with no data limitation. There are two unlimited WiFi plans in Japan Wireless: Premium WiFi and Business WiFi. It is highly recommended to choose the Premium WiFi plan to use the Internet all you want with faster and more stable connection. In addition to reasonable short-term plans, it has discounted long-term plans for more than 6 months, 1 year and 2 years.
Don't miss the chance to get the exclusive discount with this promo code: JPW001
▶︎Click here for more details about Japan Wireless!
2. Ninja WiFi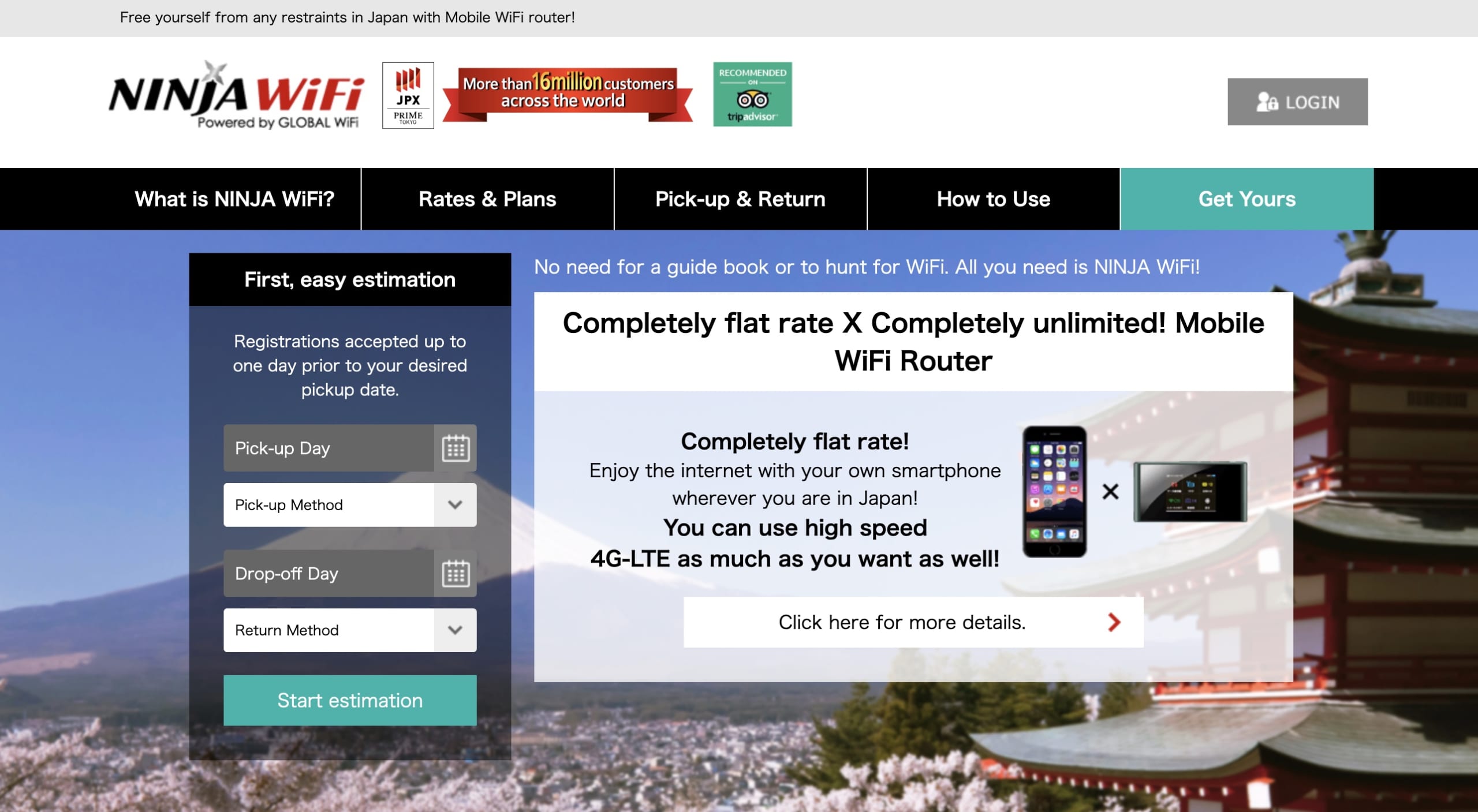 Ninja WiFi is a large pocket WiFi rental service supported by Global WiFi. It provides two rental plans for unlimited and 1GB per day as well as two types of helpful voice translation devices Ili and Pocketalk W. Ninja WiFi's Unlimited Plan offers the 4G LTE network and 9 hours of continuous usage. You can also connect up to 5 devices to the router. This is not the cheapest unlimited option in Japan, but you can get a reliable hotspot.
▶︎Click here for more details about Ninja WiFi!
3. Global Advanced Communications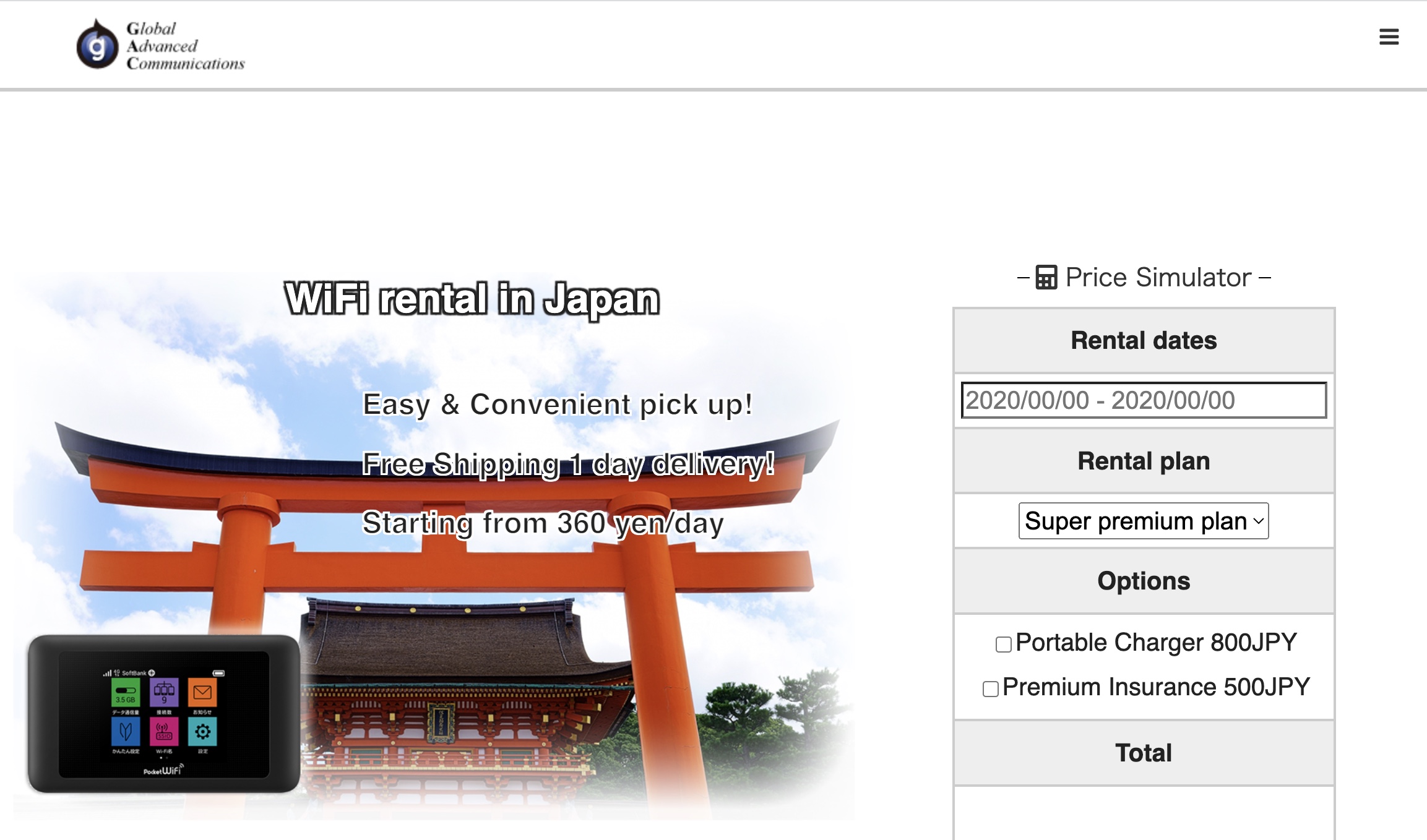 Global Advanced Communications is a rental pocket WiFi company with its goal "to provide good communication to all visitors in Japan regarding if you are going for a business trip or a vacation." It lends modern high-performance devices with unlimited plans: Super Premium Wifi (350 Mbps Model) and Premium Wifi (150 Mbps Model). They cost flat rates for first 4 days and additional fees from the 5th day.
▶︎Click here for more details about Global Advanced Communications!
4. WiFi Rental.com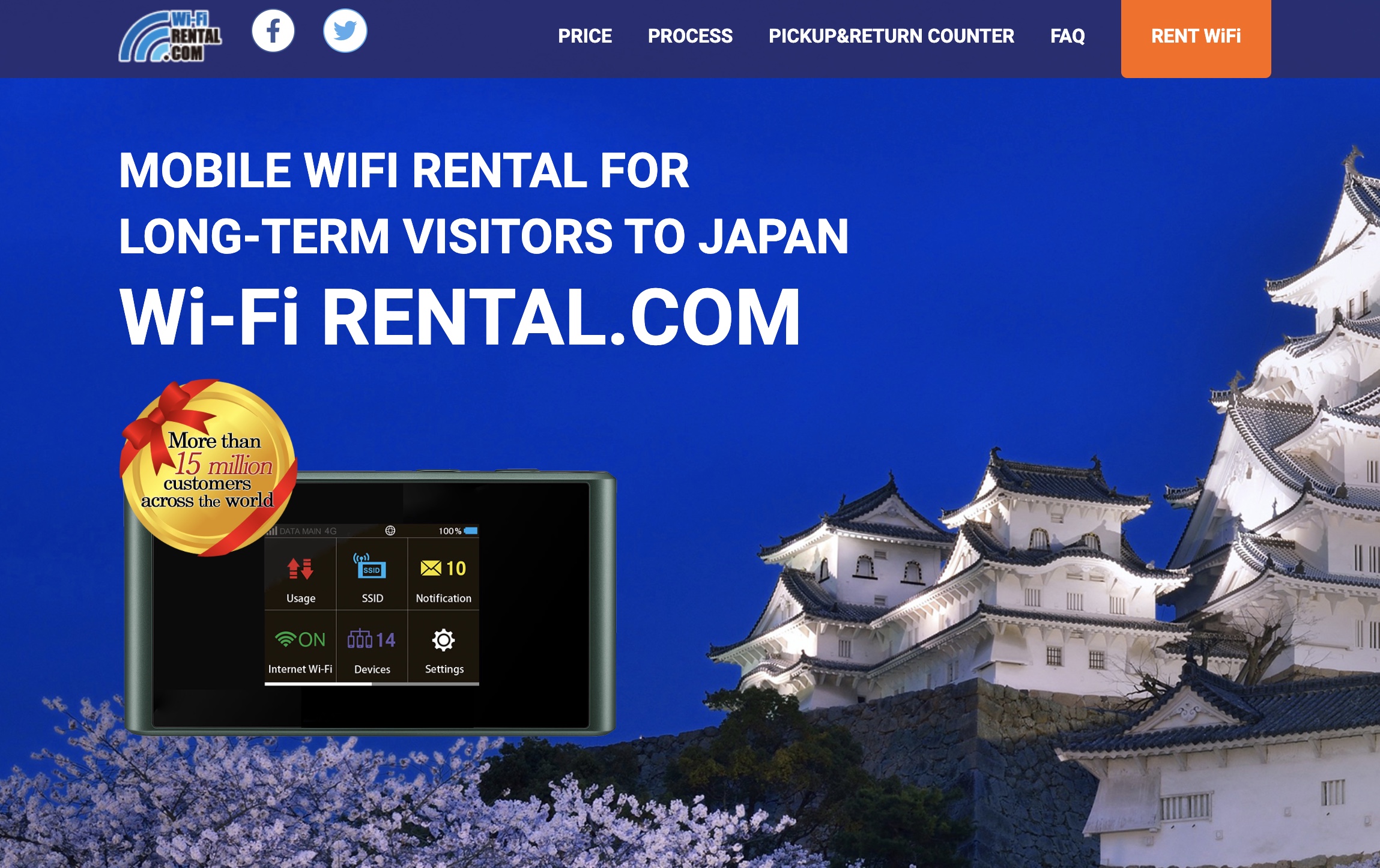 A mobile WiFi rental serice WiFi Rental.com has been chosen by travelers who plan to stay in Japan for more than a month. There are three types of plans for long-term visitors: SoftBank T06 Unlimited, WiMAX W06 10GB per 3 days and Usage Data: 5GB. With the SoftBank T06 Unlimited plan, you can use 5GB per day with high-speed network and more data with slower speed after that. Please be noted that the plan is not completely unlimited.
▶︎Click here for more details about WiFi Rental.com!
5. Rakuten Mobile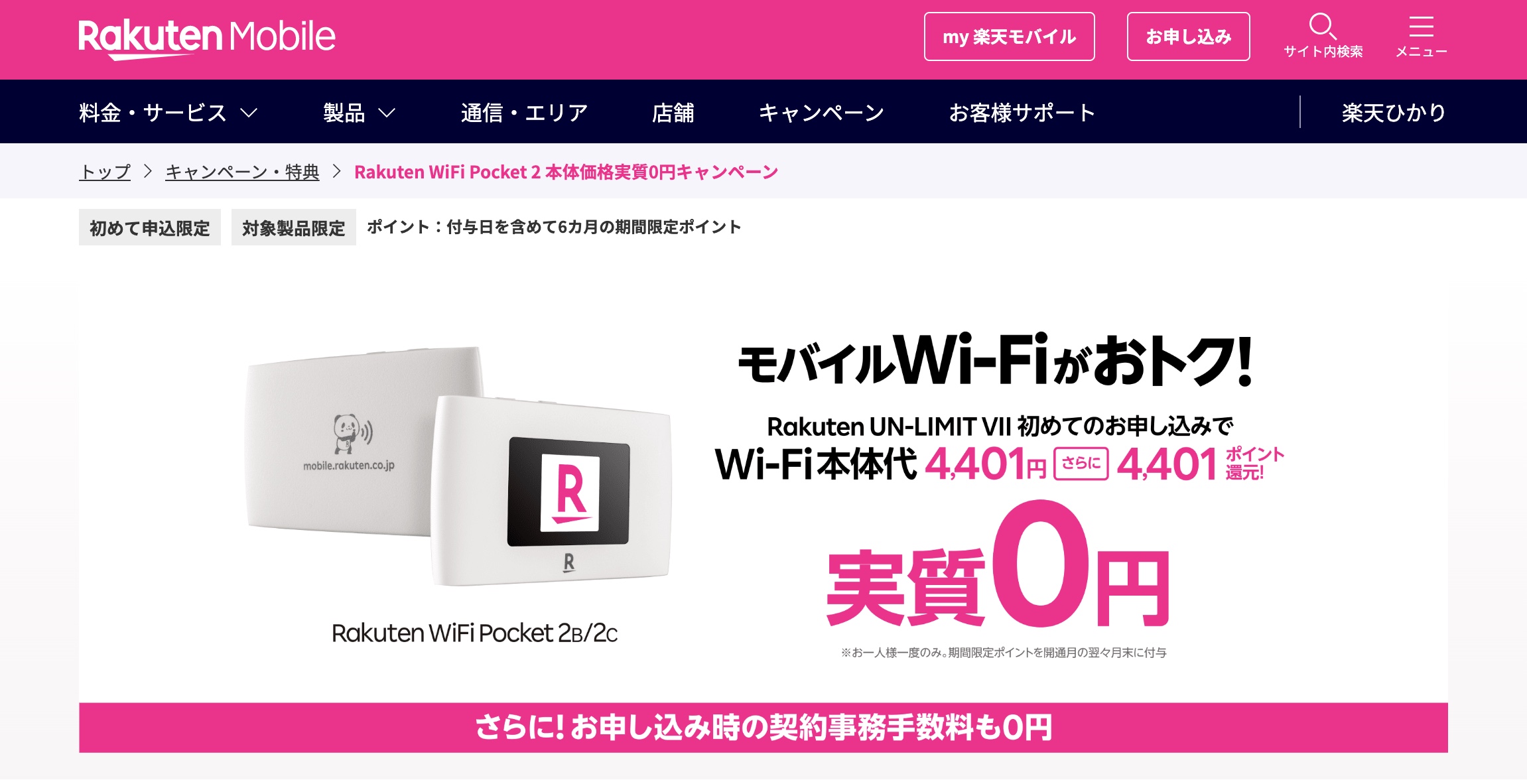 Rakuten Mobile is a newer large mobile carrier in Japan, which also sells pocket WiFi router contracts especially for residents in the country. There are Rakuten WiFi Pocket 2B (USB Type B) and Rakuten WiFi Pocket 2C (USB Type C) in Rakuten Mobile's portable WiFi lineup. If you use or are interested in Rakuten Mobile's services, it is recommended to consider these options.
▶︎Click here for more details about Rakuten Mobile!
---
▽Subscribe our free newsletter!▽
For more info about traveling in Japan, check these articles below, too!
▽Related Articles▽
▼Editor's Picks▼
---