Best Places to Visit in Tokyo 2021
Where to visit in Tokyo 2021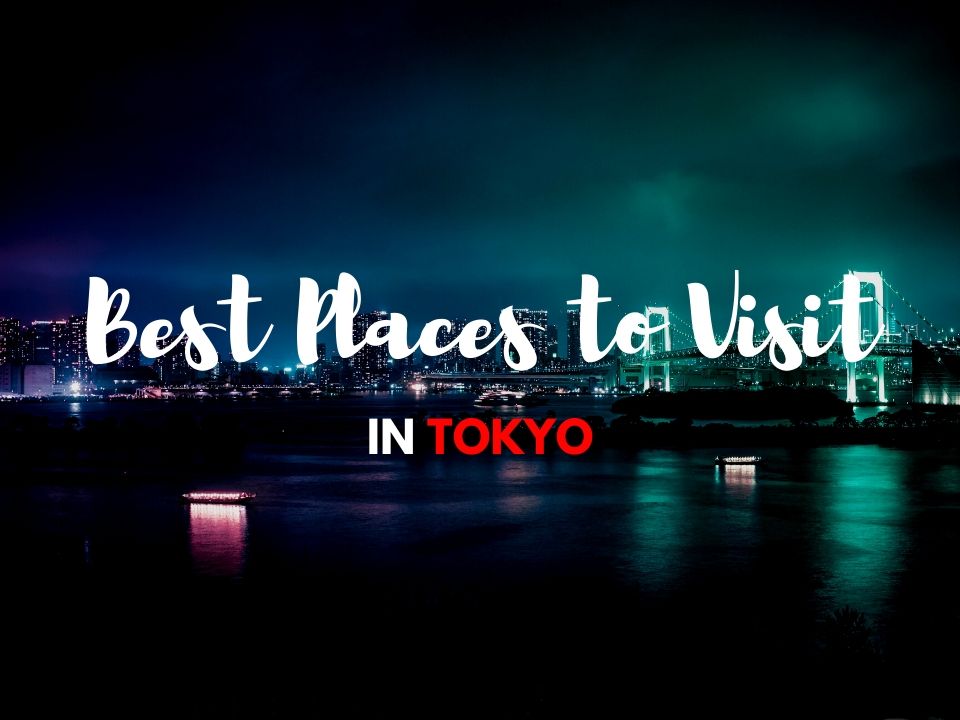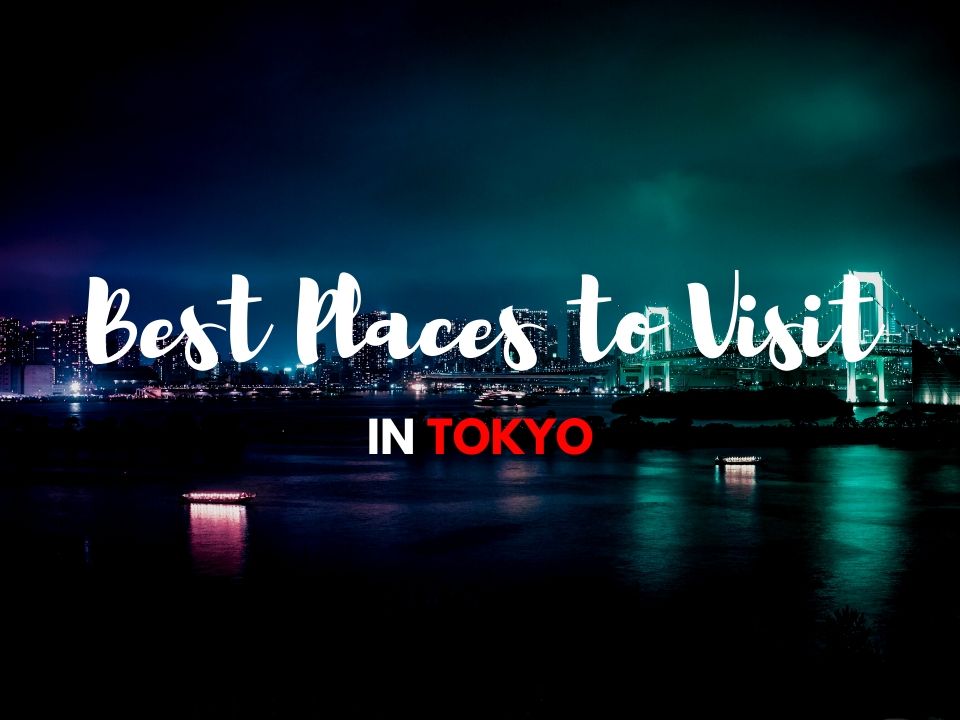 Tokyo was one of the best popular tourist destinations in the world in 2021. Let's look back on Tokyo in the previous year with various best things to do and places to visit which attracted the most attention.
And, I'd like to pick out best places to visit in Tokyo for 2021 based on the latest travel trend in the previous year. The best classic and trendy spots to visit including restaurants and shopping stores are perfect for both first-time travelers and experienced ones to Tokyo. Each of these best places to visit in Tokyo is picked up since they were viewed the most on our web magazine.
▶︎Check out 10 Coolest Places to Visit in Tokyo, too!◀︎
Let's start with the Tokyo's best restaurant for 2021!!
Restaurant
Eating delicious Japanese food is what foreign tourists expect in Tokyo, and the capital actually offers countless restaurants with a variety of mouthwatering food. Which one was the most popular one in Tokyo? Yes, that is Kobe Beef Teppanyaki HAKUSHU at Shibuya which serves you with authentic Wagyu Beef.
Book your seat at HAKUSHU here!
Cafe
A cafe is a convenient place to take a break or use Free WiFi while traveling overseas. Tokyo has Japanese unique cafes as a special entertainment. At "maid cafes", you are served by waitresses dressed as maids. Maidreamin in Akihabara is one of the best maid cafes in Tokyo in 2021.
Book your seat at Maidreamin right now!
Additionally, numerous character-themed cafes opened in Tokyo last year, and they have been really popular among both domestic and international people since then. You can enjoy amazing collaborations with Pokemon, Peanuts, Moomin, Cinnamoroll, etc, which are available in 2021, too.
Nightlife
Drinking, eating, night viewing — there are many ways to enjoy nightlife in Tokyo. Kabukicho in Shinjuku is well-known as a nightlife hot spot with a gigantic red-light gate. Robot Restaurant is an especially outstanding spot in the district with hundreds of restaurants and bars. You can enjoy an eye-popping show featured with gigantic robots, acrobatic girls dancers, laser beams and bright neon lights.
Book Discount Robot Restaurant Shinjuku Tokyo Instant E-Tickets
Trendy Spots
One of the hottest trends of travel in 2021 was shooting eye-catching photos with impressive spots and cute food and drinks, and then sharing them on Instagram. Tokyo is a perfect place to take that photos with Instagram-worthy things/places. That travel trend with SNSs will be also what you should do in Tokyo in 2021.
Shopping Store
As for shopping, there are almost nothing you cannot buy in Tokyo. Don Quijote, a giant discount store chain, attracts both foreign tourists and locals the most with various items from skin care and make-up products to Japan-limited snacks at discounted prices. For girls, Japanese drugstores are highly recommended to buy cosmetics products and medicines in Tokyo.
Thing to Buy
Don't forget the Japanese high-quality clothing brand UNIQLO while Don Quijote wins the best shopping store. There are numbers of large well-stocked stores with in Tokyo. Uniqlo releases brand new fashion products in every season in addition to their bestselling staples such as HEAT TECH and ULTRA LIGHT DOWN JACKET. Those classic Uniqlo clothes will attract you in 2019 or further future.
Souvenir
There are countless souvenirs in Tokyo and more new products are provided in every year. What's the most popular in 2019 was the souvenirs which were related or only available in Tokyo. Tokyo Banana has been one of the best classic souvenirs, however, KITKAT is getting more popular with Japan-limited flavors including Matcha and Japanese Sake.
Museum
Visiting sensational or cutting-edge museums is one of the best things to do in Tokyo. Yayoi Kusama Museum in Shinjuku has been the hottest art museum since it opened in October in 2017. Yayoi Kusama's museums has drawn a huge number of visitors worldwide in some places in Japan, and the newest one in Shinjuku is too popular to get tickets. Please be noted that it is too difficult to book last-minute tickets for now.
Park
Yoyogi Park is the best park in 2021 while it has been the most-visited park in Tokyo for a long period. Yoyogi Park is located just next to the popular touristic areas Shibuya and Harajuku, so it's accessible from the major train stations on foot. The rich-nature park holds a lot of exciting events in every season, and cherry blossoms beautifully flourish in spring. The king of Tokyo's park without a doubt.
Garden
Tokyo houses lots of quiet Japanese-style traditional gardens although you may think the city is just busy and bustling. Imperial Palace East Gardens (皇居東御苑) is one of the most popular gardens to visit in 2021. Imperial Palace itself is well-known tourist site, but the gardens around it is worth walking with Tokyo's history. There are remains of Edo Castle and the Museum of Imperial Collections in the site.
Amusement Park
Tokyo Disney Resort has been a must-visit entertainment spot in Tokyo for a long time. Tokyo Disneyland and Tokyo Disneysea aren't exactly located in Tokyo but Chiba Prefecture, however, the resort is very accessible from airports and Tokyo major stations. Everybody from children to adults can enjoy Tokyo Disneyland and Tokyo Disneysea with unique attractions, performance shows and food.
Activity
Tokyo has no shortage of activity spots you shouldn't miss, and Owl Cafe is a trendy activity these days. Akiba Fukurou is considered as one of the best owl cafes in Tokyo on TripAdvisor. Can you believe that you can touch and play with owls in the big city?
Accommodation
Sawanoya Ryokan(澤の屋旅館), located in Ueno area, wins the best accommodation in Tokyo 2017. The Japanese-style hotel provides you with the real Japanese culture experience. Foreign tourists from about 90 countries have chosen the ryokan seeking for Japanese tatami rooms and hot springs at a reasonable price. The family-run Sawanoya Ryokan is popular partly because staff are very friendly and kind to guests.
Did you understand where to visit in Tokyo in 2021? How about adding them to your itinerary and complete your perfect travel plan of the next trip to Tokyo. For more info about Tokyo, you might also like these articles below.
▽Related Articles▽
▼Editor's Picks▼
---