5 Best Places to Hike in Japan
Best trails in Japan for hiking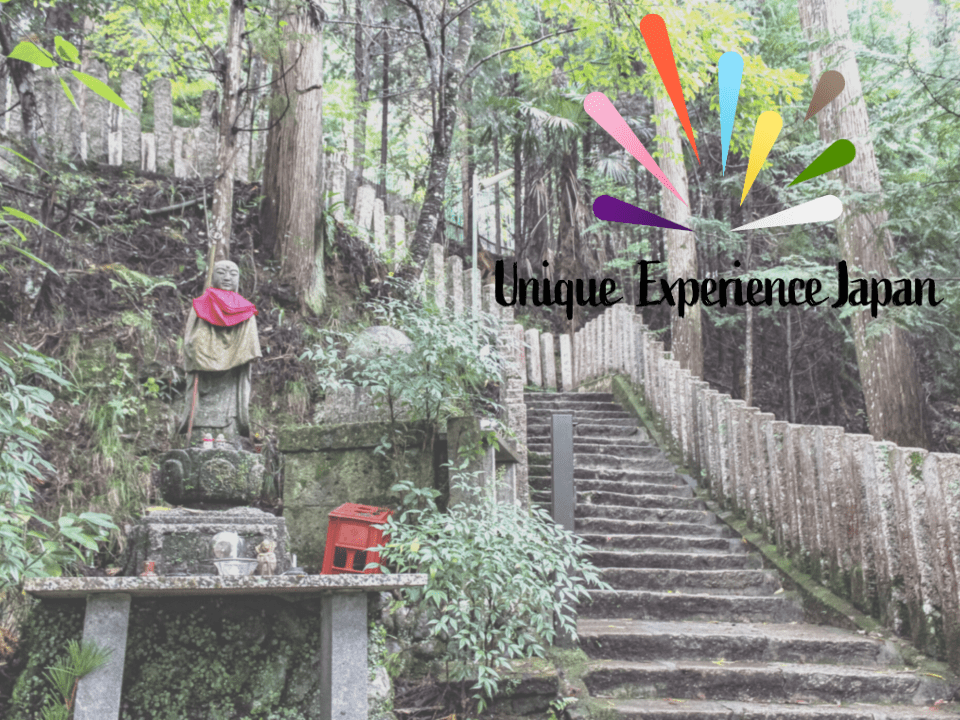 When people come and visit Japan, many think about the big cities, tasty food, historic shrines, and so on. Many don't take Japan's nature into account so much.
A good way to get to know a new place that you are visiting is by getting in touch with its nature. And what better way to get in touch with nature than by hiking?
There are countless amazing trails to hike all around Japan, each having its own attractive points and difficulty levels.
In this article, I will introduce to you 5 of the best trails for a hike in all of Japan. If you happen to go visit somewhere near any of these hiking areas, It's definitely worth having these places in mind.
---
1. Shiretoko National Park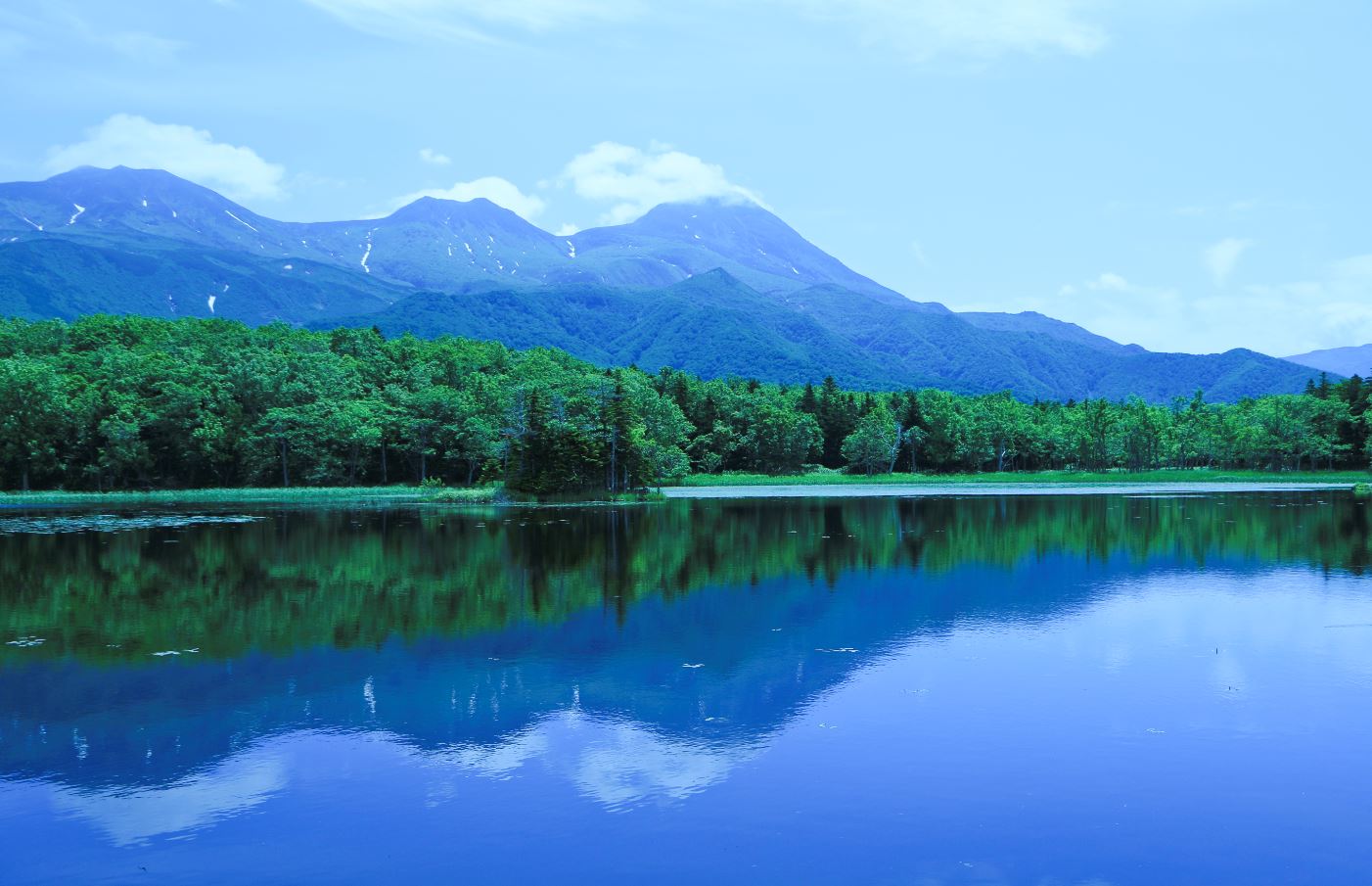 The first hiking site on our list is situated far up in the north. Shiretoko National Park (知床国立公園) is one of the most beautiful and unspoiled places in all of Japan.
Located in the foremost east of Hokkaido, this 38,636ha national park was added to the list of world heritage sites and has become a popular site for hiking. You'll find all kinds of wildlife such as brown bears, dears, and foxes.
Since the park in its self is so large, there are many different trails to hike that you can choose from depending on what you want to see or on the difficulty you're looking for.
One of the most popular courses can be found in the "Five lakes" located near the entrance of the park. There are wooden boardwalk trails that make it possible even for wheelchairs to access the observation points to see the beautiful lakes.
Or, if you're looking for something more challenging, you can take one of the multi-day trekking tours that will take you to the northern tip of the peninsula.
If you go during wintertime, you'll be able to see the drift ice from the peninsula's coast along the Sea of Okhotsk.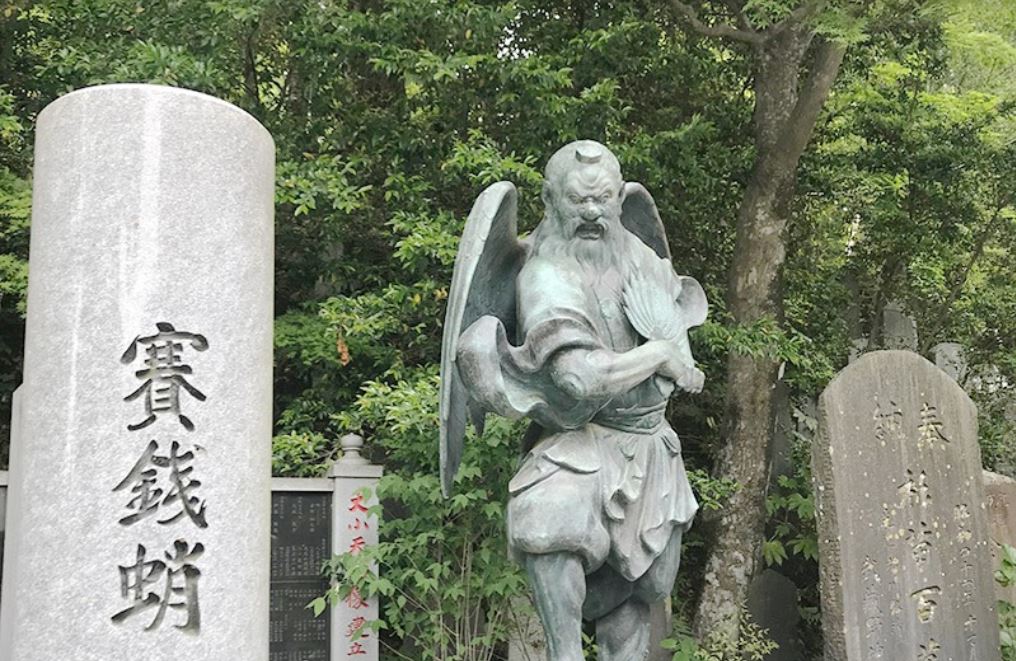 If you're looking for a nice and easy hiking spot near central Tokyo, then Mount Takao (高尾山) is the perfect place for you.
Mount Takao is the most popular hiking spot for people who want to escape from the energetic and sometimes stressful city vibe of the big city. It is popular for its easy accessibility, low hiking difficulty, and spiritual power that it is said to have.
There are 8 different courses you can take to hike; the easiest one takes about 90 minutes from the base. And there is also an option to take a cable-car to the mid-point.
While you're hiking your way to the summit of the mountain, you will find several shops and restaurants where you can take time to rest, a monkey park, and a Shrine said to increase your luck in life.
Once you get to the top, if you're lucky with the weather, you will be rewarded with a spectacular view.
If you have already gone to Mount Takao, but feel like you want a bigger challenge, then there is a tour that will take you to some of the lesser-known areas of Mount Takao. This tour will be taking you through one of the more challenging courses where you will be hiking nearby caves and waterfalls where famous monks from history used to train. Hike while enjoying the sounds of nature and learning about these interesting historic sites.
Check out the link below for more details about the tour, and don't forget to use the exclusive coupon code "5DC2FHGN" available ONLY for my readers!
Hiking Tour of Mt.Takao and its Exciting Sights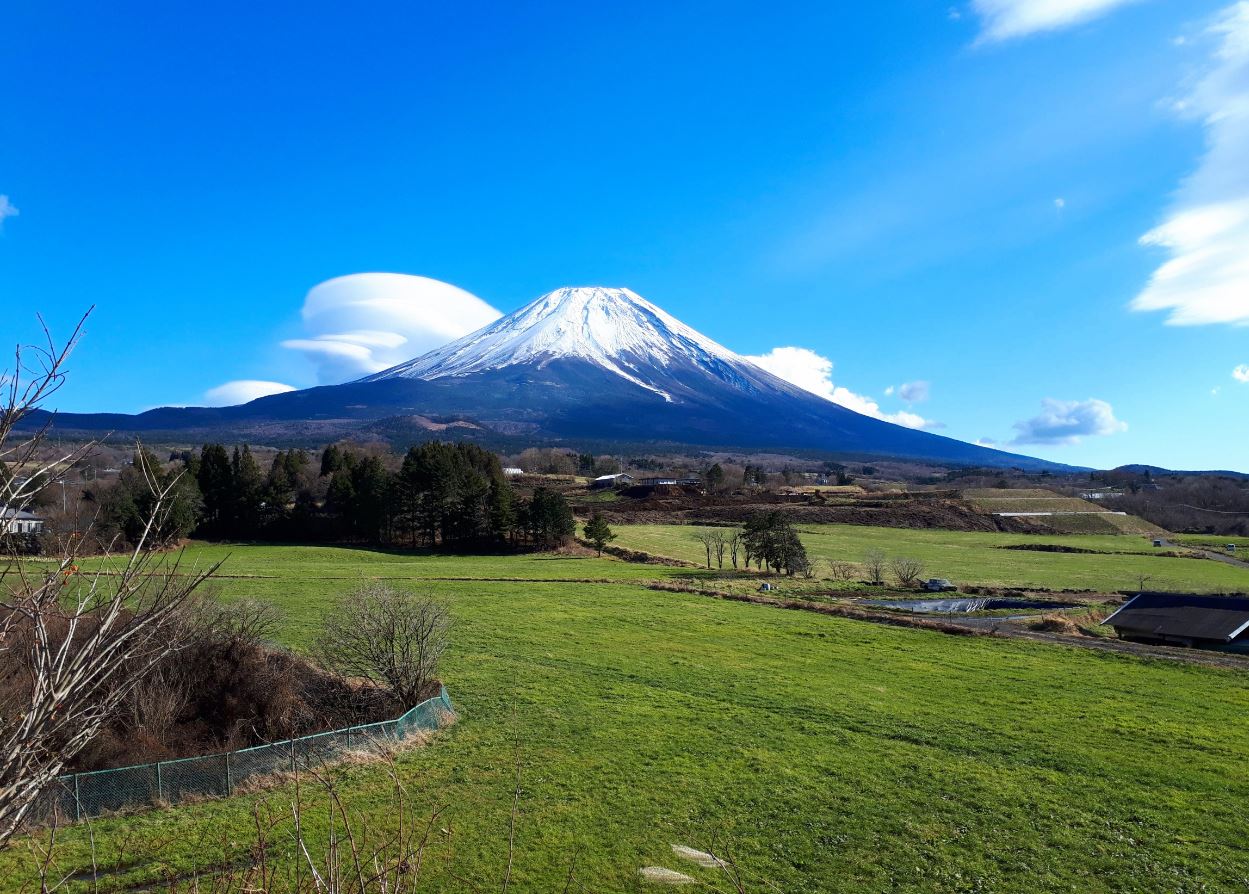 A list of Japanese hiking sites would not be completed without having Mount Fuji (富士山) on it. What better Japanese hiking experience than climbing the tallest mountain in the country.
The official climbing season is between July and September. During this time, public transportation is easy and the huts are in operation. I'd recommend you climbing on a weekday before July 20 which is when schools tend to start summer vacation and can get really crowded.
You could climb from the very bottom but most people start climbing from the mid-point where you can access by car. There are several routes you can take, each having a different length and difficulty.
The climbing is not as difficult as many may think. As long as you are well equipped and have the will power for a 4~10 hour climb, you should be ok!
Here is an article with more details about climbing Mount Fuji!
But if you want an easier alternative, you can go to Hakone (箱根) which is a town located on the foot of Mount Fuji. You can take easy hikes to observation spots where you can enjoy some of the best views of Mount Fuji.
4. Mount Yoshino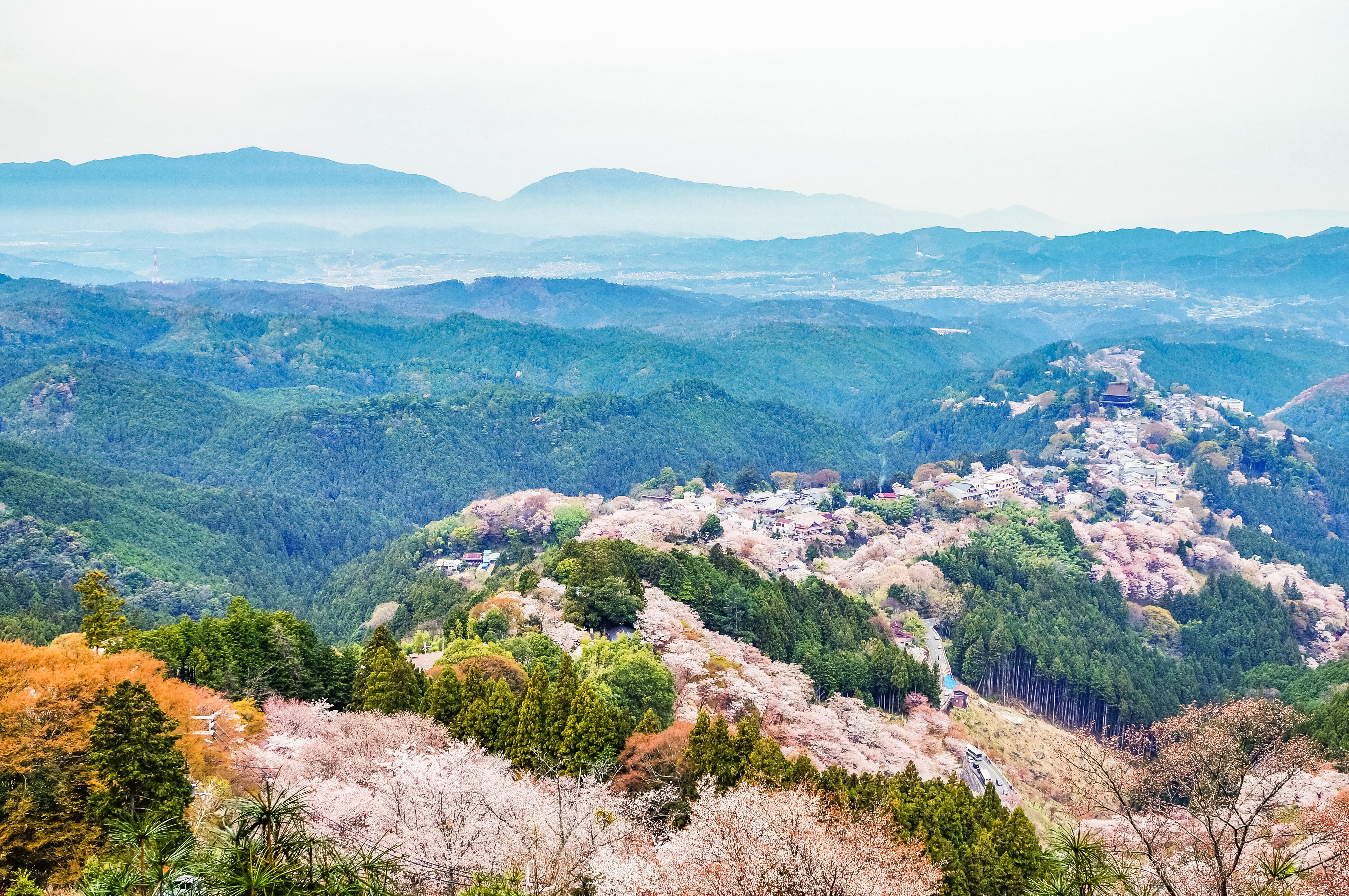 Another very famous hiking spot is Mount Yoshino (吉野山), located in Nara prefecture. Mount Yoshino is especially popular for having one of the most spectacular views of cherry blossoms in all of Japan.
Over 30,000 Sakura trees of various species can be seen in this mountain, some of which are said to have been planted over 1,000 years ago.
But cherry blossoms are not the only thing that makes this mountain special. Mount Yoshino is considered to be a sacred mountain and therefore you will find many Temples and Shrines within the mountain. Many monks have come here in search of enlightenment. Many of these Temples and Shrines have a long history and are unique of its kind.
Also, Mount Yoshino is located within Yoshino-Kumano National Park which is listed to UNESCO World Heritage Site under the name "Sacred Sites and Pilgrimage Routes in the Kii Mountain Range".
If you're planning on visiting Mount Yoshino, I recommend you take the following tour that will not only guide you up the mountain but also visit and explain the history behind many of the important Shrines and Temples within the mountain.
From the "Kinpusenji Temple" (金峯山寺) which is one of the most important temples of the Shugendo religion to the architecturally unique "Yoshino Mikumari Shrine" (吉野水分神社). You will also get to walk around the town located mid-way up the mountain where you will have lunch. You will also stop at many observation spots to enjoy the spectacular views!
Check out the link below for more details about the tour, and don't forget to use the exclusive coupon code "5DC2FHGN" available ONLY for my readers!
Climb a world heritage, Mt.Yoshino, feel like a monk!
5. Yakushima National Park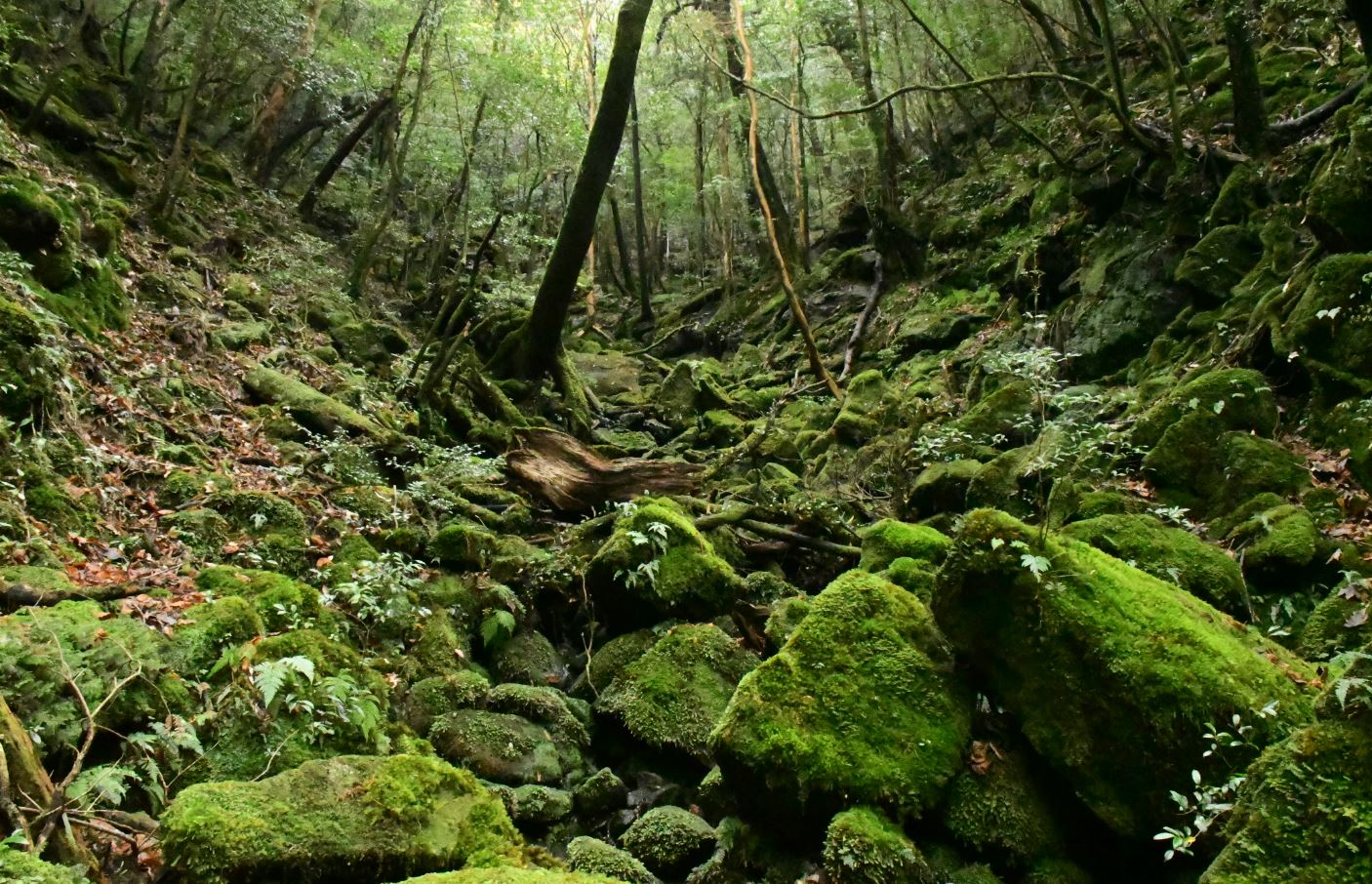 Last on our list is one that you may be interested in if you happen to be a Ghibli Studios fan. Yakushima (屋久島) is a small island located off the southern coast of Kyushu. The island is part of Kagoshima prefecture and its deep green forests with moss-covered stones and huge cedar trees are said to be the inspiration for the movie "Princess Mononoke".
The island attracts a lot of rainfall around the year, making it completely different from any other forest in all of Japan. Walking through the deep green forests is like walking inside a fairy tale.
Although being a small island, there are various hiking routes that you can take. You will be surprised to see how much there is to see in such a small island. Moss-covered sceneries at "Shiratani Unsuikyo Ravine" (白谷雲水峡), Impressive large waterfalls of "Okonotaki" (大川の滝), and lots of 1,000+ years old cedar trees at "Yakusugi Land" (屋久杉ランド).
Most visitors come especially to see in person these Cedar trees, or as they call them here "Yakusugi"(屋久杉). The oldest one is said to be around 7,000 years old!
About Unique Experience Japan
Unique Experience Japan is a tourism project that has come true by the collaboration beyond industry between a tour operator who provides unique tour experiences for visitors to Japan and media with an impressive knowledge of travel.
We have a strong will to provide one of a kind tours and activities for international tourists to have unforgettable travel experiences in Japan. To achieve the vision, we deliver tourist information in the form of the travel themes reviewed from the point of view like no one has done before, and provide tour plans to travelers to enjoy Japan according to each theme.
There are a number of attractive places and experiences existing at various locations in Japan. Besides, visitors can have completely different experiences even at the same location by changing the timing or perspective of visiting. However, many of the attractions in Japan are not well-recognized by tourists yet, as most of them only visit classic or popular tourist destinations and did not reach such attractions during their trip. Our mission is to assist tourists to discover the wonderful diversity of unknown parts in Japan.
We believe that our vision and action will help you to enrich your travel experience in Japan.
---
Want to know other hiking spots in Japan? Check out the following articles!
▽Related Articles▽
▼Editor's Picks▼
---