5 Best Japanese Musicians to Listen
Best Japanese Singers/Groups and their Music Videos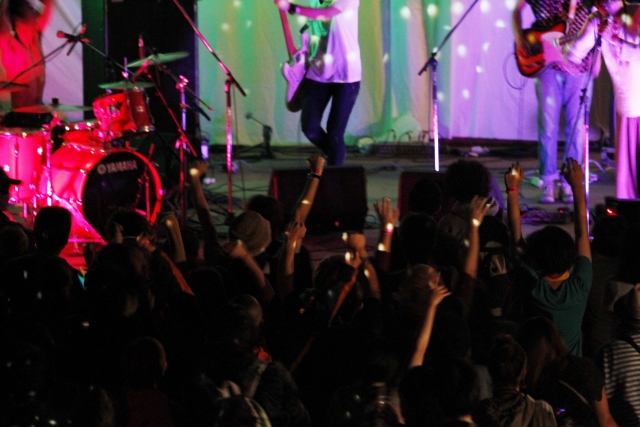 How many Japanese musicians/ artists do you know? Now, as you know, many people can listen many musics all around world with cheaper price by music streaming service like Youtube, Spotify and Apple music etc… However, it's a little bit hard to find good musicians of other countries.
So today I introduce you 5 Japanese female musicians with YouTube links.
Enjoy !!
---
1. Perfume
I really recommend you Perfume if you like a techno pop.Perfume's musics may make you feel nostalgic with techno pop.Their attraction is not only their musics but also the synchronization of their performance.Their always uses new technology for their performance.
Their musics are selected whether it's a drama theme or a movie theme, and there may be no young people who don't know them.
2. Suiyōbi no Campanera (水曜日のカンパネラ)
Suiyōbi no Campanera is a Japanese music group formed in 2012 combining musical elements of the EDM, J-Pop, and Hip Hop genres. The trio consists of KOM_I, Kenmochi Hidefumi, and Dir.F. The main vocal and performer, singer is , KOM_I. She has various faces. She changes herself by her music. All her songs are composed with historical character themes, and she shows their stories by her music video.
Besides the music, there are also many entertainers, musicians who are fascinated by her own mysterious charm. In addition, in the Japanese entertainment world, the existence of a lover who is tabooed is open to the public, and there are many fans fascinated by its open appearance.
3. Rie fu
If you are an anime geek, you must know this song. This song of Rie fu was the theme song of Bleach.
Rie fu's sings bilingual, since she is fluent in both English and Japanese. Because she resides in Tokyo but she went to University of the Arts London in United Kingdom.
Her musics are beautifully depicts the feelings of people. So these songs make us feel warm, but a little bit sad. These songs are often adopted in the theme songs of Japanese animation. She also paints in oil so she often design her CD's covers. That also helps to show her unique worldview.
4. Ringo Sheena
There is no doubt that Ringo Sheena's one of the leading players in Japanese music field."Gibsu", which is known as one of Ringo's masterpiece and a representative song of Sheena Ringo, is a song that she composed when she was a high school student. Ringo Sheena's talent has recognized by many countries, and she provides the song to various actresses and artists.
In addition, she shows Japanese style performance. and her musics have a something weird atmosphere, and you can feel her own personality. The live performances are also very elaborate and you will not get bored. There are many fans who admire her.
5. Go!Go!7188
Go!Go!7188 is three piece band, and their play is like enka style which is a classical style of Japanese music. If you don't know enka music, you may be shocked by Go!Go!7188's play because this play is one and only even in Japan, and for you, this is like an ethnic music. However, listening to Yu's voice, you should be impressed.
---
Thank you for reading! I hope this article will some help for you.
For more information about modern Japanese culture and interesting travel information, here are some more articles for you to check out 🙂
▽Related Articles▽
▼Editor's Picks▼
---