5 Best Girls' Trips in Japan
Best Kawaii and Instagram-Worthy Trips in Japan: Tokyo, Kyoto, Osaka and more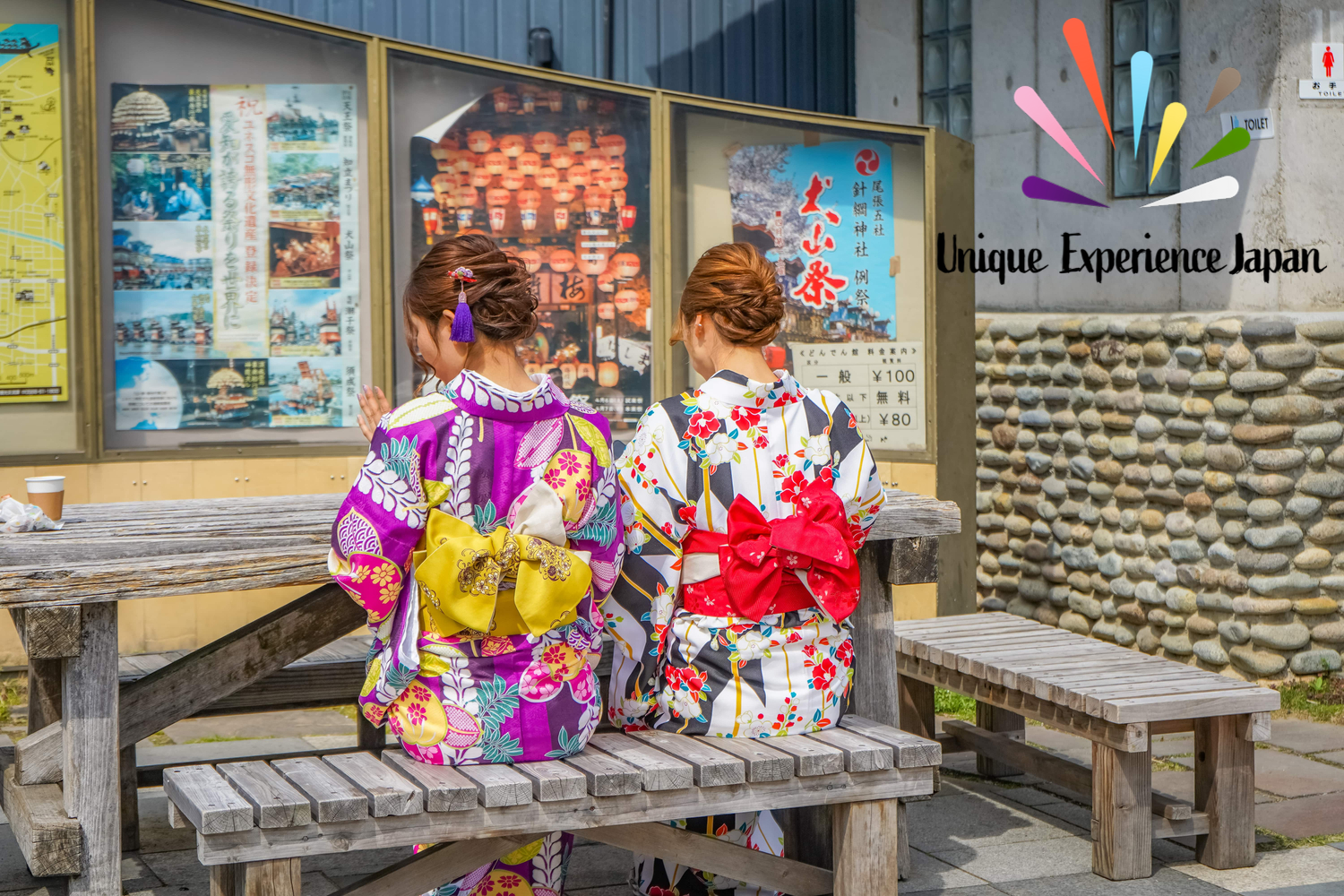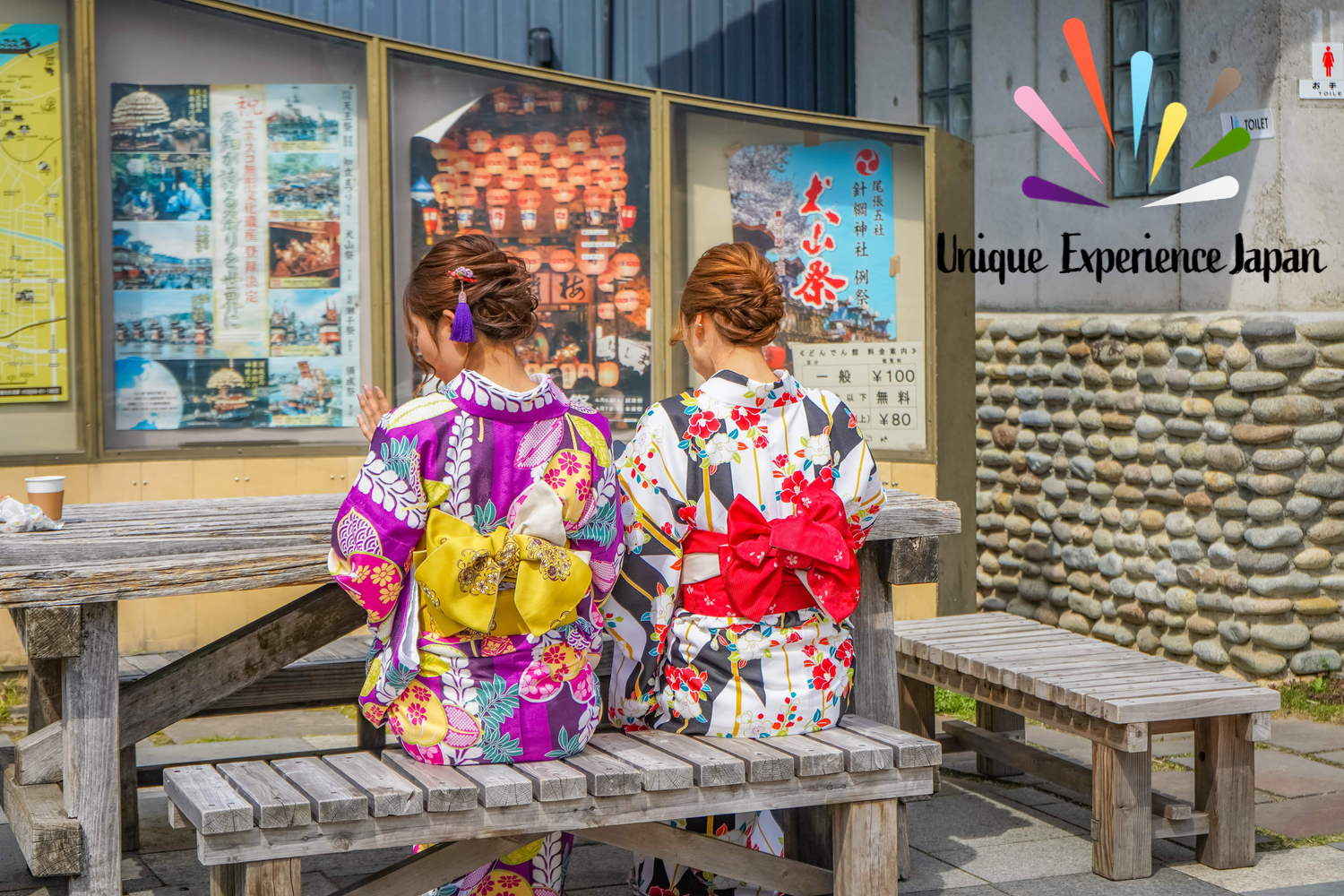 Planning a girls' trip with your friend?? How about visiting Japan?? Japan is one of the best travel destinations for girls trip where plenty of girly attractions can be found. There are numbers of places, tours and activities offering super Kawaii and trendy experiences.
From trendy "Instagrammable" experience in Tokyo to wearing beautiful Kimono in a historical city, I have picked 5 best girls' trip destinations in Japan and the best things to do in each place!
I am also introducing recommended tours by Unique Experience Japan to maximise your girls' trip. So let's check them out 🙂
1. Harajuku, Tokyo
Planning a girls' trip to Tokyo?? Then there is one place that you can't miss where all girls' fun gather including shopping, beauty, Kawaii food and photo-worthy spots! Harajuku (原宿) is known as home to Japanese Kawaii culture and various original fashion styles such as Lolita, Goth and Decora were born in the streets of Harajuku.
From cheap fast-fashion retailers to high-end brands, hundreds and thousands of shops and boutiques are located within this neighbourhood (Harajuku, Omotesando and Aoyama), and people in different age and styles enjoy shopping.
Harajuku is also famous as the center of Instagram-Worthy spots in Tokyo, and there are numbers of cute shops, cafes with colourful food and drinks, restaurants with themed decorations, and cool street arts to photograph. If you wish to hunt for the latest girl's trend, Harajuku is the right destination for you!
Harajuku's fashion and trend are ever-changing, and it's hard to find the latest spots or newly opened shops on your own. If you wish to have the up-to-date Kawaii experience with your friends, I'd recommend you to take a guided tour! You can visit numbers of cute and dreamy spots which may not be on guidebooks! Check the link below to find more details about the tour, and use the discount code "5DC2FHGN" exclusively available for my readers!
2. Gion, Kyoto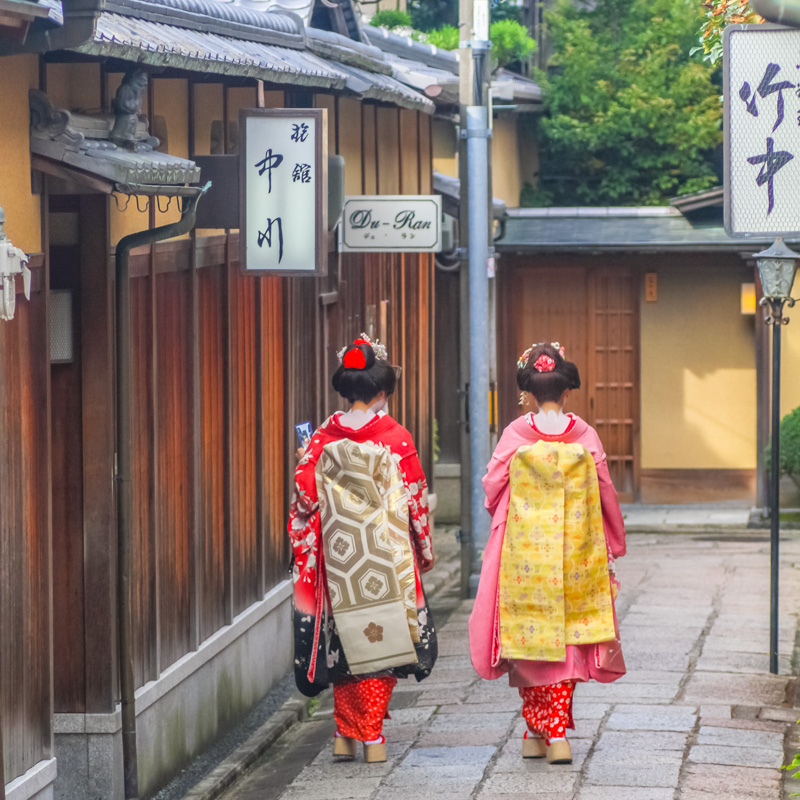 While you can experience girly experiences with modern ways in Harajuku, you should also try it with traditional Japanese ways! Without any doubts, Kyoto is the no.1 destination to meet the traditional and historic side of Japan.
Gion (祇園) a small district in Kyoto, famous for Geisha/ Maiko culture. It's been Kyoto's leading entertainment district for may centuries and there are still many old teahouses holding traditional dance shows and performances along with lavish dinner courses.
Gion and the surrounding area are one of Kyoto's most attractive neighbourhoods, and you can capture spectacular scenery and take amazing photos such as the streets with preserved old houses, temples, shrines and gardens. It's also an amazing place for shopping and eat-out as there are many souvenir shops, cafes and restaurants.
And to immerse yourself in this beautiful town, you should definitely take a chance to try on Kimono. Several Kimono rental shops are situated in Gion area. There are nowadays many vendors selling colourful and Instagram-Worthy street snacks, and you'll surely enjoy strolling down the street of Gion with the cute outfit and Kawaii food in your hand!
To maximise your girls trip in Kyoto, how about taking a day-trip in Gion area with a local guide?? Kyoto is a super touristy city, but there are numbers of hidden spots where not many tourists go or only locals know! I'd recommend you this "KAWAII Kyoto! Explore Geisha District in a Kimono!" tour with a full day tour guide. You can go through the best highlights and hidden spots around Gion area efficiently! Click the link below to find more details about the tour, and use the discount code "5DC2FHGN" exclusively available for my readers!
3. America Mura, Osaka
If you like the places like Harajuku or are into Japanese street fashion, you will surely enjoy visiting America Mura or The American Village (アメリカ村) a.k.a. the Harajuku of Osaka!
America Mura is a small district in a center of Osaka City filled with numbers of cool and trendy fashion boutiques, variety shops, cafes and bars. It's a hub for youth culture in Osaka. You can shop various unique products in America Mura such as inexpensive clothes, vintage books and records, unique souvenirs and Kawaii items.
Also America Mura is one of the best areas in Osaka for dine-out as there are a various kinds of restaurants and cafes such as trendy and Instagram-Worthy street food and drinks, and authentic Osaka food. There are cute and unique buildings, too, so you'll also enjoy taking photos while hanging out the center of Kawaii in Osaka!
If you want to experience the best highlights and hidden spots in America Mura for your girls'trip, I'd highly recommend this " A Tour to Find Your Favorite Cute Fashion Items in Osaka!", a one-day tour with a local guide! You can visit popular shops and hidden spots around America Mura, and explore the latest Kawaii culture in Osaka! Please check details about the tour via the link below, and don't forget to use the exclusive coupon code "5DC2FHGN" available ONLY for my readers!
4. Inuyama, Aichi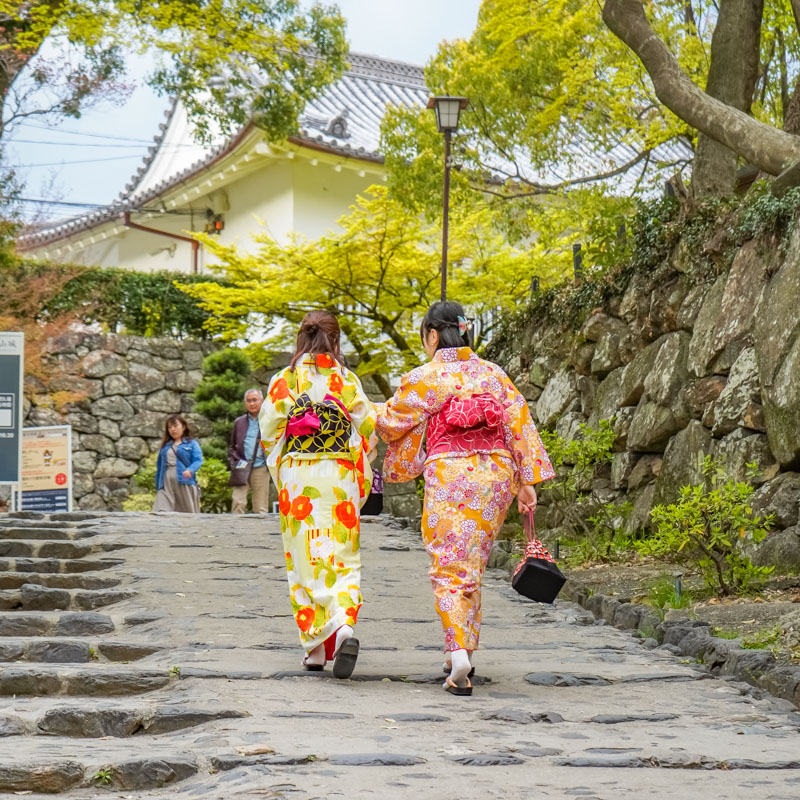 If you wish to explore more off the beaten path destinations, yet to have girly and Kawaii experiences, this could be the perfect choice. Inuyama (犬山) is a city in Aichi Prefecture, north of Nagoya City. The city is famous for Inuyama Castle, one of the oldest wooden castles having survived as its original state in Japan.
Inuyama City has developed as a castle town during the Edo Period, and the Old Town of Inuyama comprises of preserved old buildings that now serve as shops, restaurants and cafes.
Inuyama is nowadays becoming a popular destination in Japan among Instagrammers as there are numbers of colourful and cute photo spots such as the old-town streetscape, historical monuments and street food. And the best ways to explore the historic town of Inuyama would be dressing up in colourful Kimono and take instagrammable photos with yourself!
Want explore Inuyama city in depth?? How about taking a one-day tour guided by a local expert! Inuyama has a lot of hidden spots which are lesser known among tourists or not introduced on guidebooks! " A photo trip for girls in the city of Mt. Inuyama" is a recommended tour with a local guide, and optionally you can also rent Kimono! For more details, please check out the link below, and make sure to use the special discount code "5DC2FHGN" which is available only for my readers!
5. Onomichi, Hiroshima
Another hidden gem in Japan which is perfect for girls trip is Onomichi (尾道), a small city in Hiroshima Prefecture situated along the Seto Inland Sea. The city is best known as the start/end point of the Shimanami Kaido Cycling Route which leads to Imabari City in Ehime Prefecture, Shikoku Region.
Onomichi has numbers of small and narrow lanes, stairs and slopes offering charming streetscapes and amazing overlook views of the city along the sea. Senkoji Park is one of the best view spots in Onomichi City which consists of the magnificent temple complex, Senkoji Temple.
In the city center, there is a retro shopping arcade coexisting long-established restaurants and shops, and stylish and arty cafes and boutiques which are renovated from old buildings. The simple and rustic town of Onomichi is full of unique and charming photo spots that you won't find anywhere else in Japan!
About Unique Experience Japan
Unique Experience Japan is a tourism project that has come true by the collaboration beyond industry between a tour operator who provides unique tour experiences for visitors to Japan and media with the impressive knowledge of travel.
We have a strong will to provide one of a kind tours and activities for international tourists to have unforgettable travel experiences in Japan. To achieve the vision, we deliver tourist information in the form of the travel themes reviewed from the point of view like no one has done before, and provide tour plans to travellers to enjoy Japan according to each theme.
There are numbers of attractive places and experiences existing at various locations in Japan. Besides, visitors can have completely different experiences even at the same location by changing the timing or perspective of visiting. However, many of the attractions in Japan are not well-recognized by tourists yet, as most of them only visit classic or popular tourist destinations and did not reach such attractions during their trip. Our mission is to assist tourists to discover the wonderful diversity of unknown parts in Japan.
We believe that our vision and action will help you to enrich your travel experience in Japan.
---
Thanks for reading! If you enjoy reading my list of the best girls' trip destinations in Japan, I bet you like these articles, too!
▽Related Articles▽
▼Editor's Picks▼
---