3 Popular Anime Tours in Japan
Anime Tourism Tours in Japan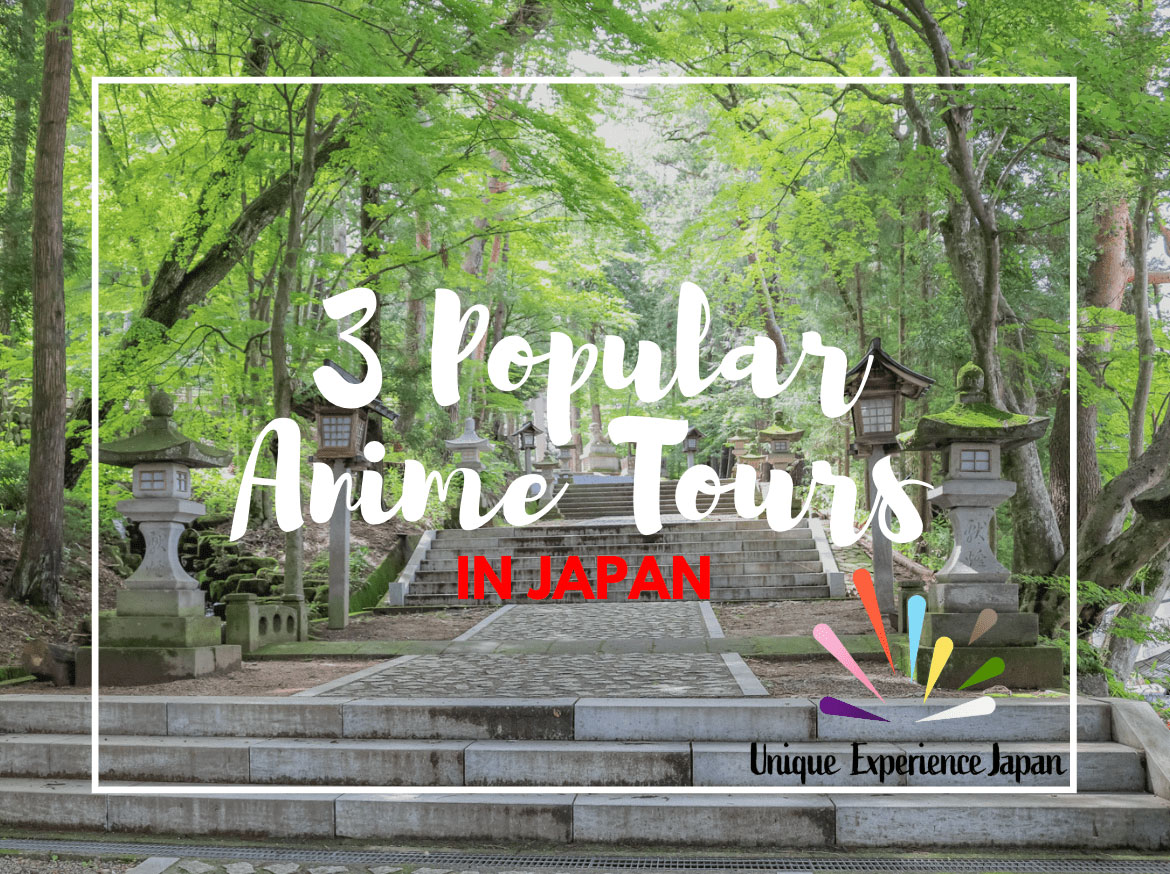 Anime is one of the most unique pop cultures in Japan, which has got more and more popular in the world. For Otaku people (geeks who love Japanese Anime and other pop cultures), visiting Anime locations on Anime tours with local guides is one of the best things to do in Japan. Traveling Anime locations of their favorite Anime is known as "Anime Tourism" in Japan. Today, I'd like to introduce 3 popular Anime and best Anime tours related to them. These Anime tours below take you to various Anime spots from hidden places to popular tourist sites in Tokyo, Hida Takayama, Enoshima and so on. Now, you can get an exclusive discount code for the tours in this article. Let's start fantastic Anime tours in Japan!
1. The Melancholy of Haruhi Suzumiya (Nishinomiya, Hyogo)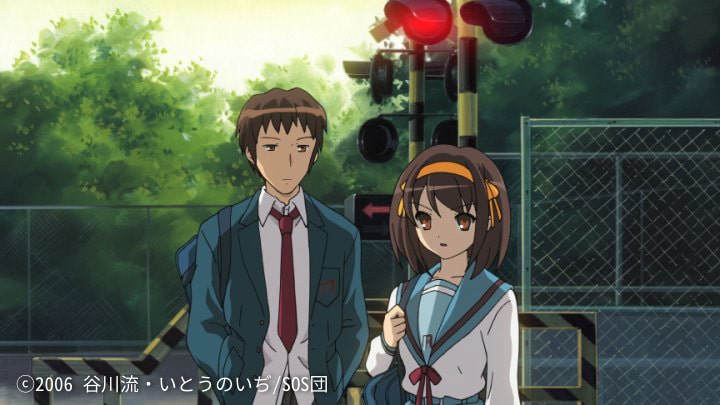 The Melancholy of Haruhi Suzumiya (涼宮ハルヒの憂鬱) is one of the most popular Japanese Anime after 2000. It is originally written by Nagaru Tanigawa as a light novel and the Anime was produced by Kyoto Animation. There are lots of real-life Anime locations of The Melancholy of Haruhi Suzumiya in Nishinomiya, Hyogo Prefecture, where the author was born and raised. You can see the symbolic places in Nishinomiya where the SOS Brigade's members including Haruhi and Kyon live in the Anime. The Nishinomiya area is less known to foreign visitors, however, it is completely worth visiting for fans of The Melancholy of Haruhi Suzumiya.
Nishikita Park, located in front of Nishinomiya-Kitaguchi Station, is what you should go to at first on the Haruhi trip. You can see the clock tower in the park, which is the regular meeting point of SOS Brigade (also known for the starting point in the Endless Eight episodes). The clock tower was demolished in 2009 but was rebuilt 5 years later at the request of local fans.
Moving to the neighboring station Shukugawa Station, there is the retro cafe named Dream which inspired the cafe that the SOS Brigade's meetings are held. The Anime spot was renovated in 2017, but fans of The Melancholy of Haruhi Suzumiya still visit it.
Don't forget about the school that Haruhi and other characters go to. To get to Nishinomiya North High School, ride Hankyu Koyo Line which is actually used by Kyon and Haruhi in the Anime. The high school is also the author's alma mater as well as the characters'.
There are more real-life Anime locations of The Melancholy of Haruhi Suzumiya in Nishinomiya. If you want to be guided to other related spots, it is highly recommended to join this official Anime tour served by Anime Tourist Association. Book the Anime tour with this promo code: "5DC2FHGN".
2. Rascal Does Not Dream of Bunny Girl Senpai (Enoshima, Kanagawa)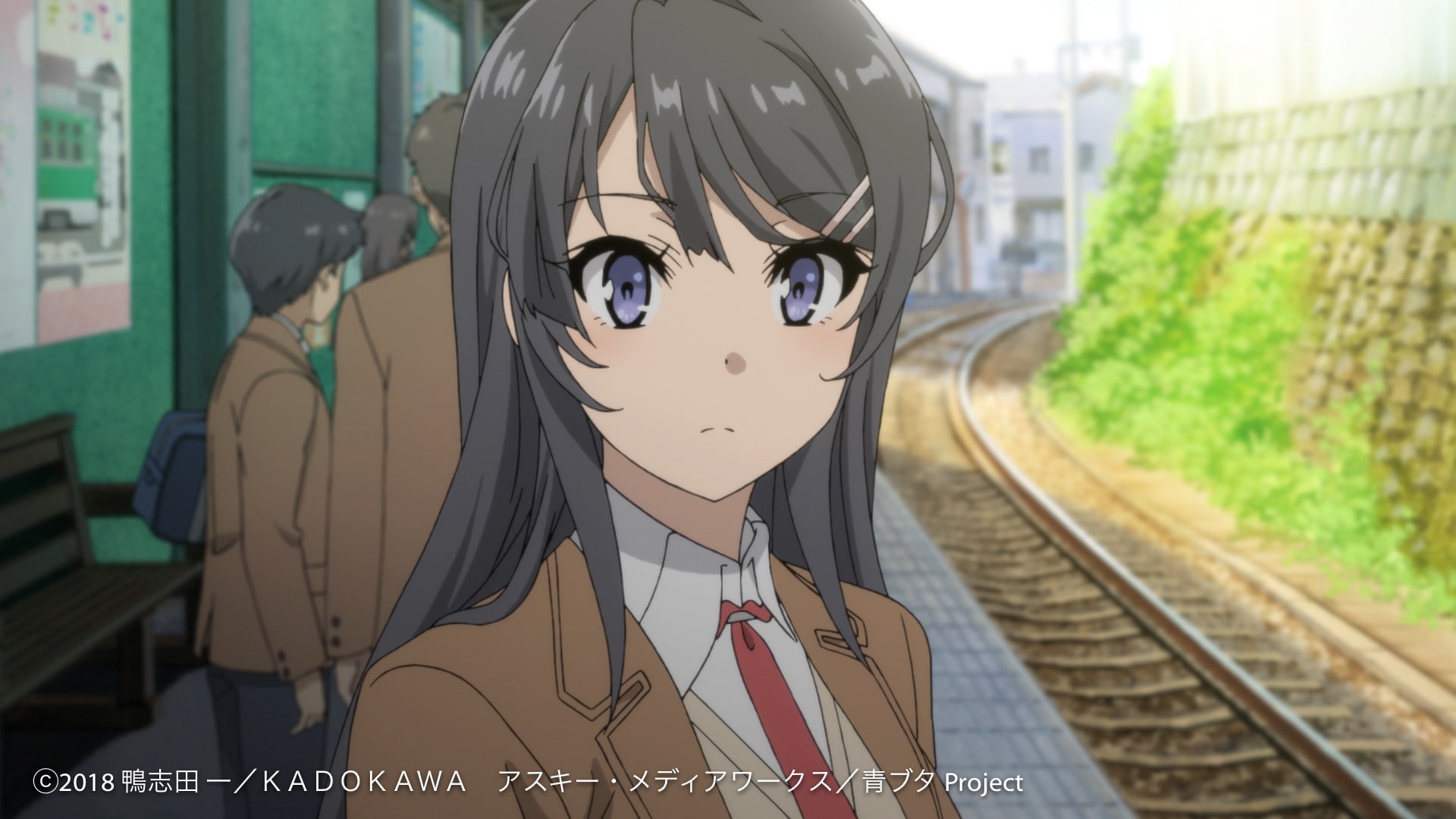 Rascal Does Not Dream of Bunny Girl Senpai (青春ブタ野郎はバニーガール先輩の夢を見ない), abbreviated as Aobuta in Japanese, is a light novel series written by Hajime Kamoshida and was aired on TV as an Anime in 2018. Some Anime fans look on the slice-of-life and drama Anime as the best series in the year. The Anime movie with the new episode Rascal Does Not Dream of a Dreaming Girl was just released in 2019. Kanagawa Prefecture is one of the areas perfect for Anime tours in Japan. There are a large number of Anime locations inspiring Rascal Does Not Dream of Bunny Girl Senpai in Enoshima and Fujisawa, Kanagawa, which are also known as popular beach destinations near Tokyo.
Fujisawa is the town which the characters including Sakuta, Mai, etc. live in, and you can see the symbolic Anime location in front of JR Fujisawa Station. The station has coin lockers that Mai uses for leaving the Playboy Bunny costume.
Nextly, head to Enoshima Station you can get to from Enoden Fujisawa Station by a local Enoshima electric train, which is known as Enoden. There are several popular tourist sites in Enoshima where Sakura and Tomoe go on a date. Especially, Enoshima Shrine and Enoshima Sea Candle Observation are the Anime places to visit definitely.
For enjoying the Anime tours of Aobuta more, let's take Enoden again to reach the next destination. Sakuta and Mai go to school by this Enoden. Shichirigahama Station which is the closest station to their high school (the real name of the school is Shichirigahama High School) and Shichirigahama Beach. This part will be the most familiar to the Aobuta fans since many impressive scenes are described around the Shichirigahama area.
Those Anime spots of Rascal Does Not Dream of Bunny Girl Senpai are just a little bit of the Aobuta world in Fujisawa and Enoshima. This day-trip Anime tour below is recommended to smoothly travel more Anime locations with a local guide. Don't miss the chance to get the special coupon code for the tour: "5DC2FHGN".
3. Hyoka (Hida Takayama, Gifu)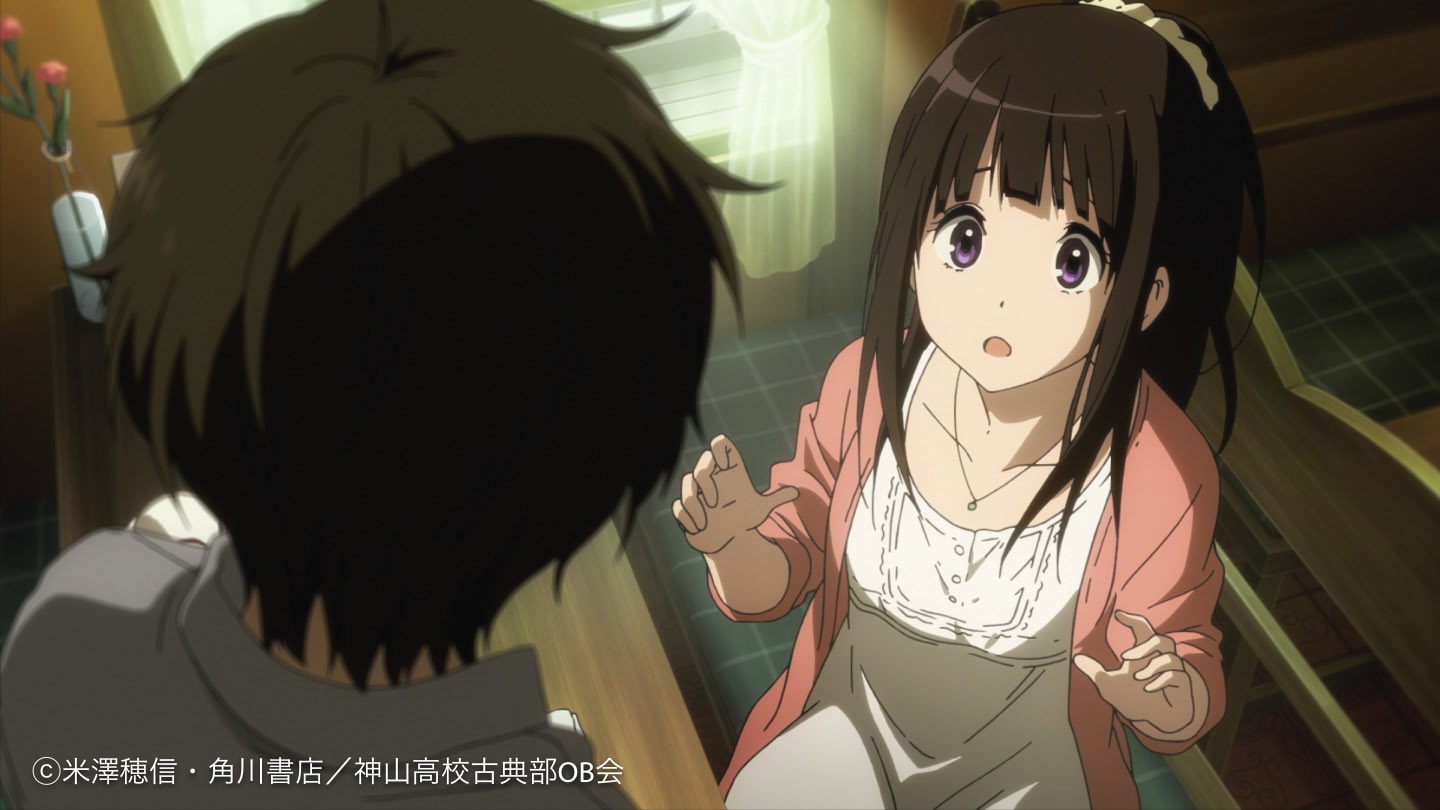 Hyoka (氷菓) is a mystery light novel starting to be published in 2001 and the Anime with 22 episodes were aired on TV in 2012. The mystery and slice-of-life Anime is one of the most popular Anime series produced by Kyoto Animation (KyoAni), set in Takayama in Gifu Prefecture. Main characters Hotaro, Eru, Satoshi and Mayaka who belong to the Classic Literature Club in the high school solve a variety of mysteries in their ordinary life. Takayama, which has got more popular among foreign tourists recently, is one of the best Anime tour destinations in Central Japan. The historical and rich nature city has lots of Anime locations of Hyoka since it is the author Honobu Yonezawa's hometown.
Let's start the Anime tour of Hyoka with Hida High School which the characters' school Kamiyama High School was modeled after. The scenery in front of the school has been a bit changed for construction after the Anime was aired. However, you can still enjoy seeing views you have watched in the Anime. Miyagawa Morning Market has attracted numerous fans of Hyoka since the Anime was released. Various stalls from fresh vegetables and fruits to craftwork are lined up along the river in the morning, and you can see the riverside where the four characters talk in the Anime. There are many other spots you have seen in the Anime at the market.
The retro cafe Bagpipe is also a must-visit place on the Anime tour in Takayama, which inspired the cafe named Pineapple Sand. Eru and Hotaro talked something important there. You should not forget to stop by Hie Shrine where Eru and Hotaro visited for worshipping on the New Year's Holiday. You have seen the shrine for a number of times in the opening movie, right?
For exploring more attractive Anime locations of Hyoka, choose this nice Anime tour with a guide in Takayama. Book the tour at a discounted rate with this coupon "5DC2FHGN".
Those real-life Anime locations make you feel as if you were in the world of the Anime. Complete your perfect Anime itinerary before you leave for Japan!
---
About Unique Experience Japan
Unique Experience Japan is a tourism project that has come true by the collaboration beyond industry between a tour operator who provides unique tour experiences for visitors to Japan and media with the impressive knowledge of travel.
We have a strong will to provide one of a kind tours and activities for international tourists to have unforgettable travel experiences in Japan. To achieve the vision, we deliver tourist information in the form of the travel themes reviewed from the point of view like no one has done before, and provide tour plans to travellers to enjoy Japan according to each theme.
There are numbers of attractive places and experiences existing at various locations in Japan. Besides, visitors can have completely different experiences even at the same location by changing the timing or perspective of visiting. However, many of the attractions in Japan are not well-recognized by tourists yet, as most of them only visit classic or popular tourist destinations and did not reach such attractions during their trip. Our mission is to assist tourists to discover the wonderful diversity of unknown parts in Japan.
We believe that our vision and action will help you to enrich your travel experience in Japan.
If you are interested in more info about Japanese pop culture, you might also like these articles below!
▽Related Articles▽
▼Editor's Picks▼
---