5 Best Hidden Islands in Japan
Must-Visit Secret Japanese islands : Enoshima, Seto Inland Sea islands and more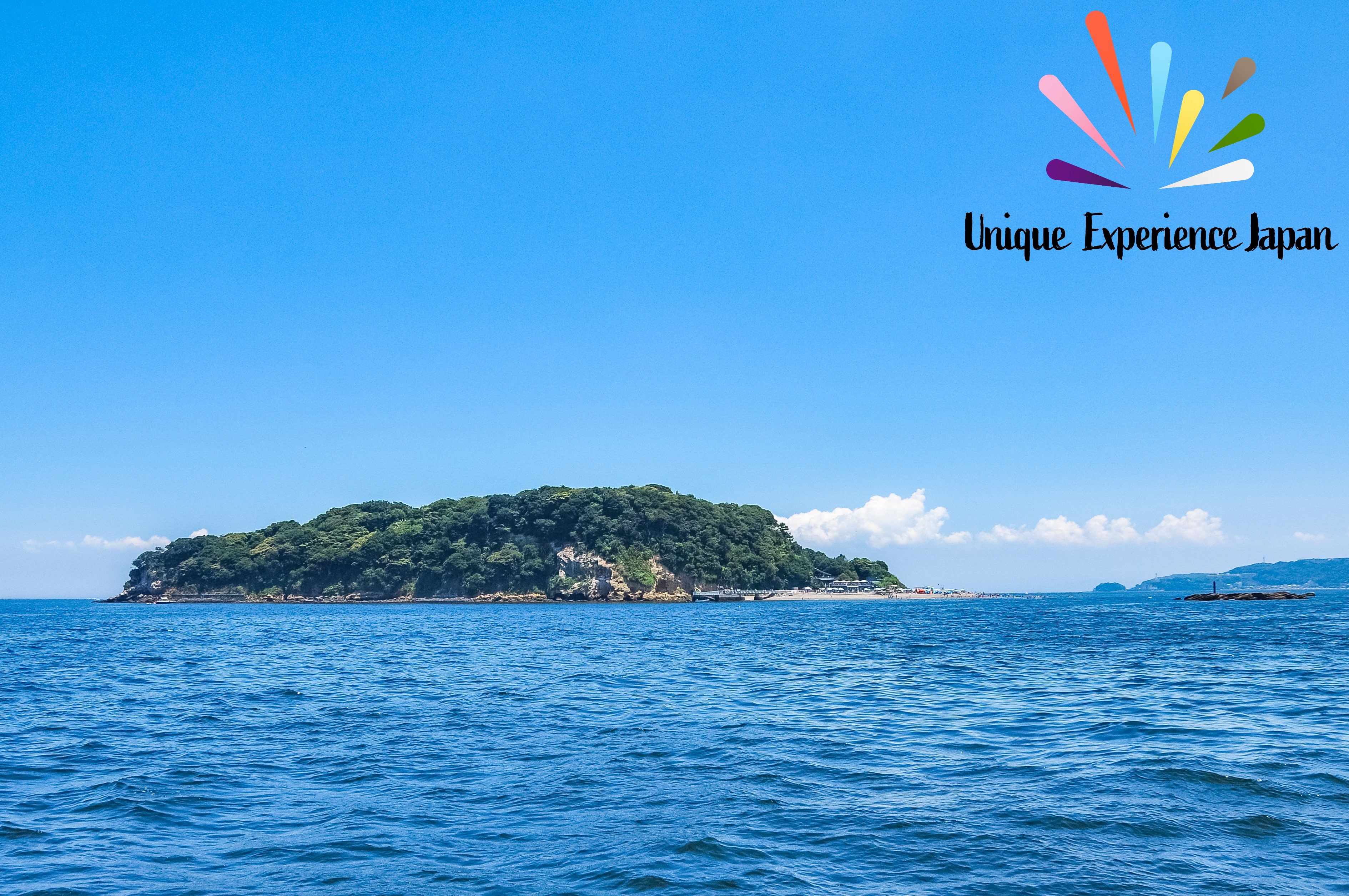 Check out unique things to do and places to visit in Japan picked by Unique Experience Japan, our new tourism project introducing undiscovered places, things to do and ways of travelling in Japan! For eager travellers who wish to have unique and extraordinary experiences in Japan, you may get great travel ideas through our project!
In this article, I'm going to share the best hidden islands in Japan and the best highlights of each island!
---
There are tons of attractive places in Japan which are not yet well known among international visitors nor even Japanese tourists. Most of the tourists visit only famous sightseeing spots in Japan as they only have limited time of travelling or just follow the mainstream travel route. But if you wish to have unique experiences which not many tourists have done before, or visit places where you haven't seen on travel guides, why don't you try discovering hidden spots in Japan before anyone else!
One of the best ways to explore off the beaten path travel destinations in Japan is to visit an island. Japan consists of 6,852 small and large islands in total which spreads from north to south. Some Japanese islands such as the top beach resort destination, Okinawa or the UNESCO World Heritage Site, Ogasawara Islands are popular travel destinations, yet most of the islands in Japan haven't been visited by many tourists.
Because of the remoteness, many islands in Japan developed their own unique culture or traditions which haven't been spoilt until today. Also some islands have really unique features or attractions which you wouldn't find anywhere else in the world.
Today, I'd like to introduce some of Japanese islands picked by Unique Experience Japan, which are accessible and offer visitors unique experiences. Some of them are already becoming popular among tourists today, yet still there are undiscovered sides on these islands. Let's check out the 5 best hidden islands in Japan and the best highlights on each island.
In case you are worried about travelling to non-touristy places on your own or willing to travel efficiently not to miss the highlights of the island with the limited time, I'd suggest you to take day-trip tours to those islands which are all operated by local guides. Not only for saving time, but you can surely maximise your trip on the island! I have attached links of recommended tours on each island, so click the link for more details if you are interested 🙂
Let's discover unknown parts of Japan to have unforgettable experiences!
---
1. Sarushima
Sarushima (or Monkey island) is one of the most accessible islands from Tokyo, which is located off Yokosuka City, Kanagawa Prefecture. The uninhibited natural island on Tokyo Bay was used as an artillery battery by the Tokugawa shogunate during the Edo period, and after the Meiji Restoration in 1868, the island was developed as part of the Yokosuka Navy Yard. The island was once abandoned, but open for public since 1995, and more and more people visit there to explore inside this mysterious island.
Sarushima Island offers an unique and interesting tourist attractions such as fortress ruins of former fortress, the stunning sandy beaches and rich nature. The sight of the historic military fortress covered by green nature reminds the image of Laputa: Castle in the Sky, one of the most popular movies produced by Hayao Miyazaki and attracts Studio Ghibli fans .
The island can be accessed by ferry from Mikasa Pier within Mikasa Park in Yokosuka City. The ferry runs daily from March to November, and on weekends from December to February, and the journey takes around 10–15 mins.
When you visit Sarushima, you should also stop by and spend some time in Yokosuka City where you can enjoy an unique atmosphere. The city has a lot of influences from American culture as the US navy base in located, and you may forget being in Japan! Stroll down the famous shopping street, Dobuita Dori lined with numbers of bars and shops. If you are into fashion, you should definitely hunt for Suka Jan (a.k.a. Japanese souvenir jacket) which originated in Yokosuka.
Want to explore Sarushima and Yokosuka City in one day?? Then check out the perfect day-trip tour with a local guide which allows you to see the best highlights, learn the history and culture of both places within a day! Click the link below to find more details about the tour, and use the discount code "5DC2FHGN" exclusively available for my readers!
2. Enoshima
If you are seeking for a good day-trip from Tokyo, Shonan area in Kanagawa Prefecture is one of the most recommended areas to visit. The seaside region which stretches along Sagami Bay on the southwest of the prefecture offers a number of interesting attractions such as stunning beaches, historic monuments, scenic view points and stylish cafe and restaurants. Shonan area is recommended to visit along with a trip to Kamakura City, one of must-visit cities in Kanto region, known as the East of Kyoto.
Shonan area has a very attractive and accessible island called Enoshima. It's one of the top visited sites in Kanagawa Prefecture, yet still not as famous as Kamakura among foreign visitors, and there are numbers of hidden attractions on this island including a nostalgic shopping street, a magnificent shrine complex, scenic view points of Mt Fuji, caves and more. Make sure to bring your camera as there are a lot of photo spots around Enoshima island!
The best way to access Enoshima is by taking a retro local train called Enoden which serves between Kamakura Station and Fujisawa Station passing through by the coastline and neighbourhoods of Shonan area including Enoshima. You can enjoy the ride by watching the scenery of beautiful ocean, rich nature and charming townscape.
The perfect way to see the best highlights of Enoshima Island and find secret photo spots along Enoden line within one day is joining a day-trip tour and guided by a local experts! Check out the link below for more details about the tour, and don't forget to use the exclusive coupon code "5DC2FHGN" available ONLY for my readers!
3. Seto Inland Sea Islands
Shimanami Kaido is a 70 km long cycling road connecting Shikoku (Imabari, Ehime) and the mainland of Japan (Onomichi, Hiroshima) across the Seto Inland Sea and passing through 6 small islands with 7 scenic bridges. Cycling trip on Shimanami Kaido is highly popular among tourists as the route is specially designed for cyclists and there are numbers of spectacular scenery and unique tourist attractions offered for cyclists. Rental bicycle shops are located near the ports as well as on several islands on the route.
It may be hard to go through the whole Shimanami Kaido route for beginners or those who have a limited time to travel, but it's possible to go halfway of the route or visit a few islands of the Seto Inland Sea as the islands on Shimanami Kaido can be also accessed by ferry from the ports of Onomichi or Imabari.
Mukojima and Innoshima are two most accessible islands from Imabari port in Hiroshima City, and the cycling route is around 15 km long which is a perfect distance for a day trip with sightseeing.
One of the best scenic points of Shimanami Kaido route is Iwaojima Shrine on Iwashijima Island, which is located right off the west of Mukojima Island connected by the red arch bridge, Mukojima Bridge. The shrine has a magnificent red torii gate which stands of the beautiful beach displaying an absolutely gorgeous view, yet you may have not seen it on magazines or travel website. One of the toughest, yet the most satisfying parts of the cycling route is the Innoshima Bridge, 1,270 m long suspension bridge.
There are a plenty of attractions on Innoshima Island such as Mt Shirataki, the 226 m mountain offering a panoramic view of the Seto Inland Sea and Flower Center where a variety of seasonal flowers are displayed. The islands on the Seto Inland Sea is famous for citrus fruits production. Hassaku is the orange famously grow on Innoshima Island, and related food products including the best selling sweet snack, Hassaku Daifuku.
After Innoshima Island, you can head back to Onomichi Port by ferry with a rental bicycle from Shigei Higashi Port or continue to the next island, Ikuchi Island!
4. Okunoshima
Okunoshima is a small island of Hiroshima prefecture, situated in the Seto Inland Sea. The other name for this island is "the Rabbit Island" since the island is overrun by around 1,000 fluffy and adorable rabbits. The island can be accessed by ferry from Tadanoumi Port in Hakehara City, which runs daily and takes around 15 mins.
Once you reach the island and step out from the ferryboat, you'll be surrounded by adorable rabbits and be able to interact with and feed them by following several rules. There are around 10 rules that visitors must follow such as "Do not hold rabbits in your arms", "Do not chase them" and "Do not feed rabbits with human food". There are sign boards at several spots on the island, so make sure to read them well to enjoy the quality time with adorable wild rabbits!
Okunoshima Island is also well known for playing a important role during World War II as a poison gas factory, therefore there are the ruins of the old forts and the gas factory all over the island as well as Okunoshima Poison Gas Museum which opened in 1988.
As I mentioned above, the ferry port leaves from the port in Takehara City, which is one of the most interesting areas in Hiroshima Prefecture. There is Takehara Townscape Conservation Area which the beautiful scenery of the townscape is well-preserved with several historic monuments such as temples, old residential house and Sake brewery. I'd highly recommend everyone to spend some time in this area before or after visiting Okunoshima Island!
5. Ainoshima
If you are a cat person rather than a rabbit, here is a perfect island for you! Ainoshima a.k.a. the Cat Island is a small island of Fukuoka Prefecture where cats outnumber human. It's often introduced by overseas media as "Cat Heaven Island", and visitors can encounter wild cats and small kittens literally every corner of the island.
Apart from cats, the island offers several unique tourist attractions including historical monuments such as temple and shrine, and the ruin of ancient graves from over 1,000 years ago. The island is also famous for fishing and there are several great fishing spots as well as a fish harbour where you can see the local life of fisherman. The fishing industry is the main things which local people make their living on this island. While visiting Ainoshima, you should also stop by at a local restaurant to enjoy authentic seafood dishes from the island.
The island can be accessed by ferry within 20 mins which connects Shingu Port in Shingu Town and Ainoshima Port on the island. The ferry runs 6 times daily in spring/summer and 5 times in autumn/winter.
If you wish to save your time and travel comfortably without missing the best highlights on Ainoshima, I'd highly recommend to take a day-trip tour listed below. The special coupon code "5DC2FHGN" is offered for my readers to get a special discount for the tour!
---
About Unique Experience Japan
Unique Experience Japan is a tourism project that has come true by the collaboration beyond industry between a tour operator who provides unique tour experiences for visitors to Japan and media with the impressive knowledge of travel.
We have a strong will to provide one of a kind tours and activities for international tourists to have unforgettable travel experiences in Japan. To achieve the vision, we deliver tourist information in the form of the travel themes reviewed from the point of view like no one has done before, and provide tour plans to travellers to enjoy Japan according to each theme.
There are numbers of attractive places and experiences existing at various locations in Japan. Besides, visitors can have completely different experiences even at the same location by changing the timing or perspective of visiting. However, many of the attractions in Japan are not well-recognized by tourists yet, as most of them only visit classic or popular tourist destinations and did not reach such attractions during their trip. Our mission is to assist tourists to discover the wonderful diversity of unknown parts in Japan.
We believe that our vision and action will help you to enrich your travel experience in Japan.
---
Thanks for reading! Which islands in Japan are you interested?? If you are planning a trip to Japan and seeking for unique experiences, I'd highly recommend you to visit those islands offering extraordinary attractions off the beaten track!
For more idea about travelling in Japan's hidden spots and unique experiences, here are some more articles for you to check out!
▽Related Articles▽
▼Editor's Picks▼
---