One Day Trips from Tokyo: 5 Best Places to Visit near Tokyo
Best side trip destinations from Tokyo!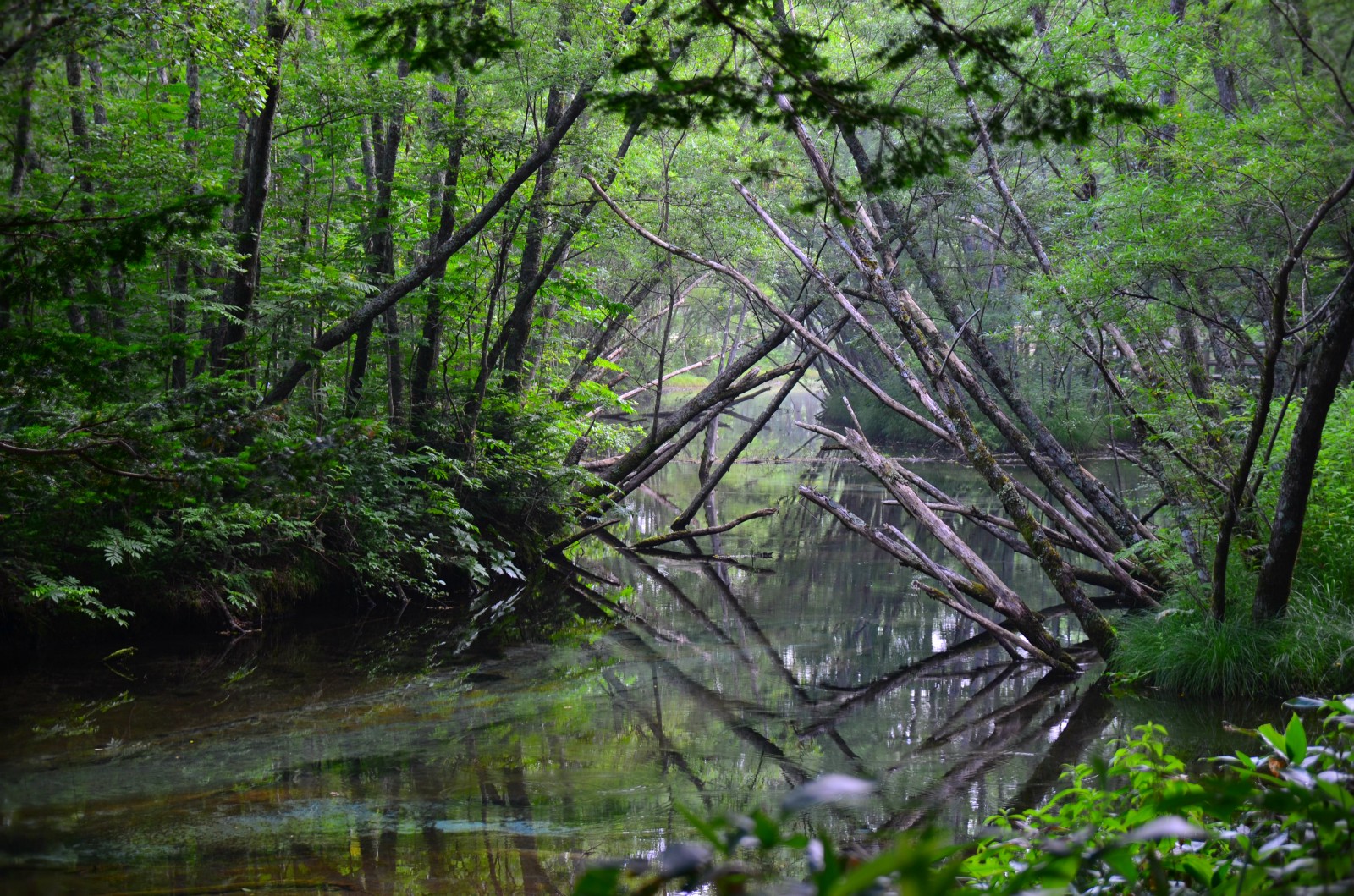 Travelling can be hustling sometimes, and we all want to visit as many places as possible with limited time. Most of travellers to Japan visit the capital city Tokyo for their first time but still seek to explore many different sides of the country such as beautiful nature, historical sites and try unique activities.
Today, I would like to introduce 5 greatest places you can easily reach from Tokyo even for a day or two, and have amazing experiences rather than only spending time in the city! Let's find out the best destinations for one day trip from Tokyo!
1. Hot Spring in Hakone
Hakone is the most popular destination for short trippers from Tokyo. It's located in west Kanagawa and less than 100 km away from central Tokyo which can be reached in about 1 hour. Hakone is full of tourist attractions such as Onsen,Lake Ashi,view of Mt.Fuji, a shrine,museums and etc,where you can easily spend a day or two. If you are seeking a traditional Onsen Ryokan and Japanese traditional atmosphere, Hakone is the place.
Location: Yumoto, Hakone-machi, Ashigarashimo-gun, Kanagawa-ken
Hakone can be reached by Odakyu line from Shinjuku Station then take Hakone Tozan Railway from Odawara station. Or direct bus from Shinjuku Station is also available.
▼more info▼
2. Hike in Kamikochi
If you love hiking, Kamikochi in Nagano Prefecture is the best place in Japan. In fact, it's preferred to spend 2~3 days there as it's so much to explore but if you do not have time, don't worry, it can be done in one day for a quick but spectacular hike. This Northern Japan Alps beauty is open from April to November and attracts thousands of visitors every year.
Location: Azumi, Matsumoto-shi, Nagano-Prefecture
▼For access,please check the link below▼
▼more info▼
3. Mt.Fuji viewing in Lake Yamanakako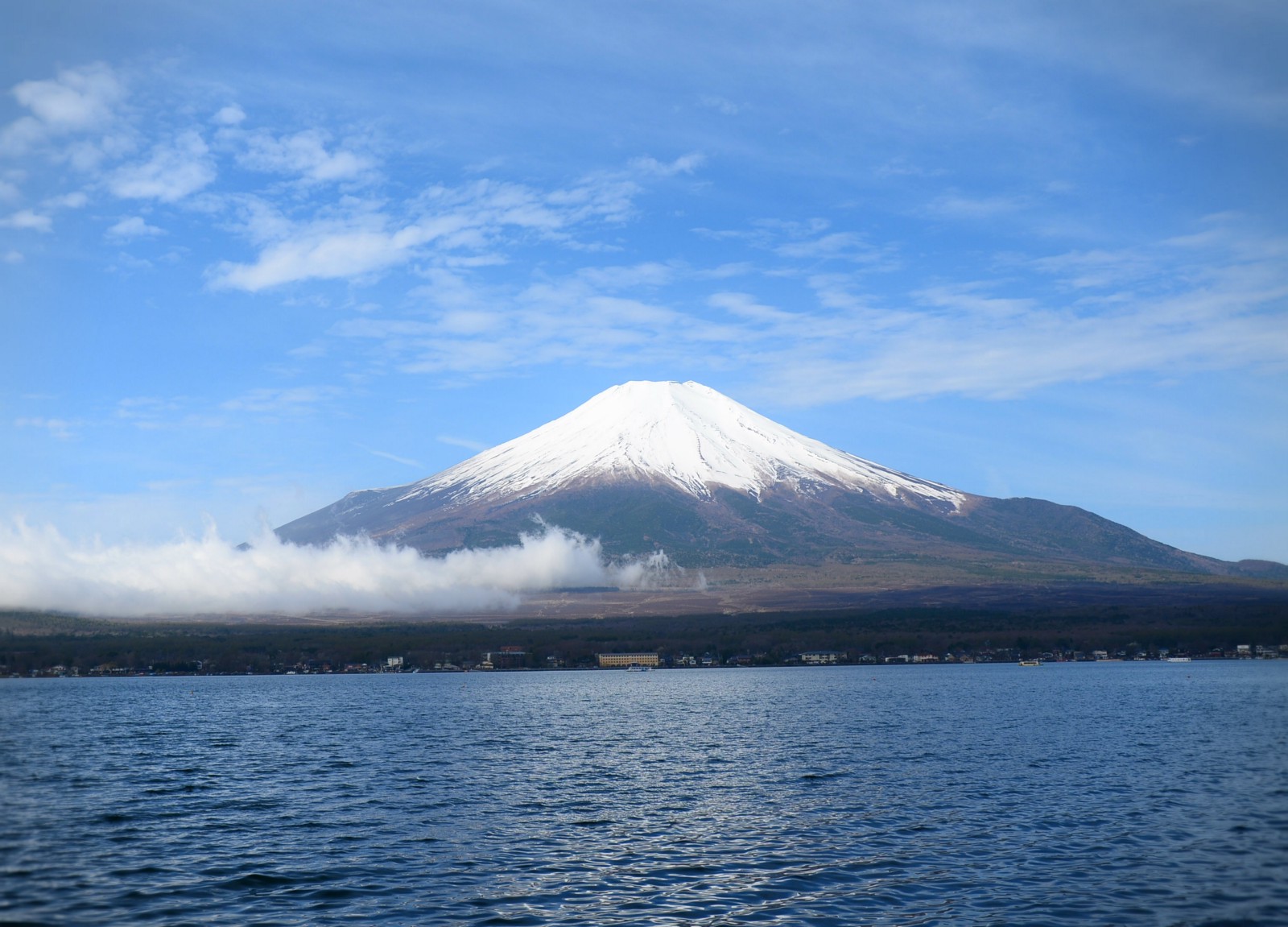 Yamanaka Lake is the largest of Fuji 5 Lakes,where you can enjoy the great view of Mt.Fuji. Rental boats or bicycles are available in surrounded area and you can find some institutions for activities such as tennis,fishing,watersports and camping. If these are not for you, the sightseeing boat can take you to show around.
Location: Yamanakako, Minamitsuru District, Yamanashi Prefecture
Direct bus service is available from Tokyo and Shinjuku Station which takes about 2.5 hours which is mush faster and easier than trains.
▼more info▼
4. Historical sites in Nikko
The biggest historical sites on eastern Japan, Nikko's Shrines and Temples are listed on UNESCO World heritage site. Lavishly decorated shrines and temples which were built in 1600s are very uniquely designed and quite different from other Japanese historical buildings.
Location: 2301 Sannai, Nikko, Tochigi Prefecture
▼For access,please check the link below▼
▼more info▼
5. Proper beaching in Atami
Looking for summer treats? Atami is located north-east of Izu peninsula which is full of resort,attractions,beautiful beach,water activities and yummy seafood. The most spectacular thing about Atami is that there are firework festivals held in all year around. The fireworks are set in the bay and you can enjoy watching on the beach.
Location: Atami City,Shizuoka Prefecture
Take JR Tokaido Line toward Atami which takes less than 2 hours OR take JR Tokaido Shinkansen(bullet train) which takes you there in 45 mins.
▼more info▼
Location Map: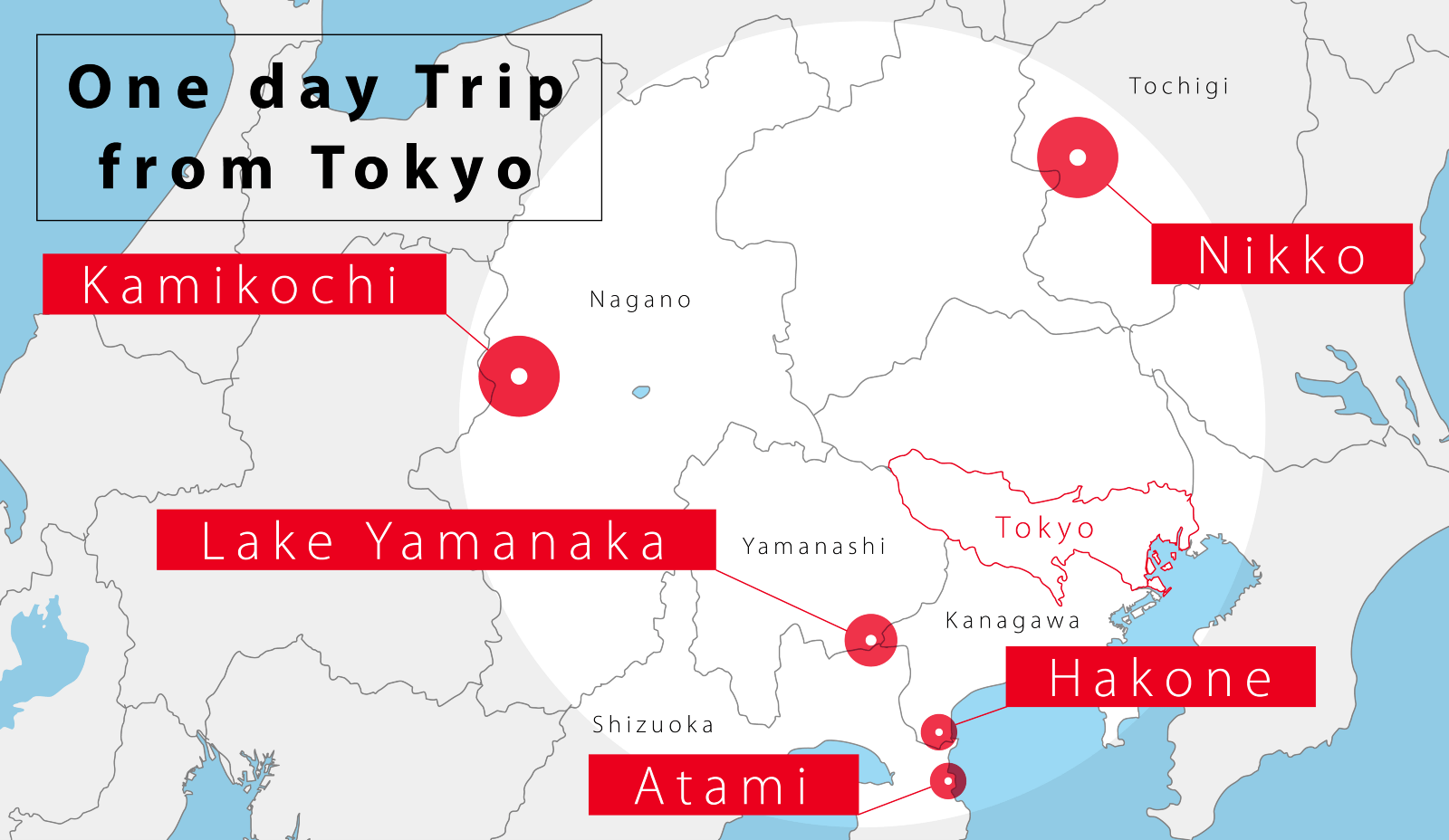 More one-day trip destinations from Tokyo!
▶ 5 Amazing Places You Can Do 1 Day Trip from Tokyo vol:2
▶ One Day Trips from Tokyo in Spring
▶ One Day Trips from Tokyo in Summer
▶ One Day Trips from Tokyo in Autumn
▶ One Day Trips from Tokyo in Winter
How did you like the list?? If you enjoyed reading it, you may also like these articles, too!
▽Related Articles▽
▼Editors Picks▼
---